LBJ's gay purge
Newly discovered documents shed light on 1960s-era White House scandal that led to ouster of 2 senior aides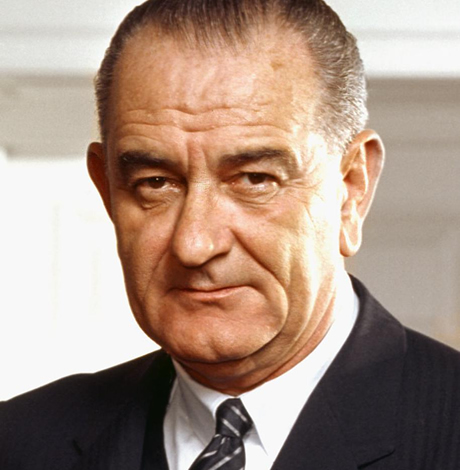 President Lyndon B. Johnson's longtime aide and White House special assistant Walter Jenkins, whose 1964 arrest for alleged "homosexual conduct" created an uproar in the midst of Johnson's re-election campaign, revealed in a confidential memo that another longtime Johnson aide was accused of engaging in homosexual acts, according to documents released for the first time last month by the LBJ Library in Austin, Texas.
The newly released documents include an October 1964 draft memo attributed to Jenkins that reveals that a government background check discovered that White House secretary and Johnson family friend Robert "Bob" Waldron "had engaged in homosexual acts" in the recent past.
The Washington Blade obtained copies of the documents from the Mattachine Society of Washington, which spent months working with LBJ Library officials to identify and discover the documents from the library's voluminous collections.
The group, which is headed by veteran gay rights advocate Charles Francis, has taken the name of the organization co-founded in the early 1960s by gay rights pioneer Frank Kameny as D.C.'s first gay rights group.
The recently revived version of the group specializes in obtaining government documents, long withheld from the public, that tell how thousands of gays were fired from federal jobs during the post-World War II era of anti-gay witch hunts.
Francis said he and Mattachine board member Pate Felts, with the help of the law firm McDermott, Will & Emery, which serves as pro bono counsel for the group, traveled to the LBJ Library to retrieve the documents with the full cooperation of library officials.
The Johnson White House at the time disclosed that Jenkins resigned from his job at Johnson's request shortly after his 1964 arrest for allegedly having sex with a man in the men's room at a YMCA facility located near the White House. An FBI report released as part of the LBJ documents, but that had been reported in the media earlier, says Jenkins had been arrested in 1959 on a similar "morals" charge at the same YMCA bathroom as the 1964 arrest.
A source who knew Waldron told the Washington Blade that Johnson also terminated Waldron from his White House position after Jenkins' 1964 arrest, even though Waldron was never accused of wrongdoing and was never publicly identified as gay at the time he worked for Johnson. In addition to working at the White House as a presidential secretary he had been retained to perform similar duties for Johnson during Johnson's tenure as Senate Majority Leader and U.S. vice president during the Kennedy administration.
Waldron states in an oral history released as part of the LBJ Library documents that he told friends and associates in 1964 that he decided to change careers and left his White House job voluntarily to enroll in an interior design school in New York. He became a nationally acclaimed interior decorator based in Washington, doing decorating work for prominent political figures for 26 years, and remained friends with the Johnson family.
He died in December 1995 of complications associated with AIDS at the age of 68.
"Every decorator in D.C. knew that Waldron was gay as did most of his clients," said the source who knew him and who spoke to the Blade on condition of not being identified. "He most definitely was not a closeted gay man, nor did he make any attempt to hide his orientation."
According to the source, unlike Jenkins, who was married with six children, Waldron was a lifelong bachelor. He regularly took on the role as escort at White House functions and on presidential trips abroad for another longtime Johnson administrative aide, Mary Margaret Wiley. But it was widely known that the relationship between the two was strictly platonic, the source and others who knew them have said.
Waldron, a native of Texas, says in his oral history that he attended Northwestern University to study court reporting and later attended "business school" in Texas. He says in his oral history that "nearing finishing a degree and no job I went to law school." While finishing his second year at law school he says he accepted an offer in 1955 by Congressman Homer Thornberry (D-Texas) to take a job as administrative assistant in Thornberry's congressional office in Washington. That job brought him to Washington, where he remained for the rest of his life.
It couldn't be confirmed whether Waldron completed and graduated from any of the colleges or law school he attended. He states in his oral history that he had "no intensions of practicing" law.
Waldron stated in his oral history that he took notes at Johnson's request as Johnson conferred with his inner circle advisers at the 1960 Democratic National Convention in Los Angeles when John F. Kennedy sent word that he would like Johnson to become his vice presidential running mate.
After Johnson accepted Kennedy's offer, Johnson and his wife, Lady Bird Johnson, who became good friends with Waldron, invited Waldron and Wiley to join them on the convention stage along with Johnson and Kennedy's family members and close friends as the Kennedy-Johnson ticket was introduced to tumultuous applause in the packed convention hall.
Waldron points out in his oral history that during nearly all of the years he worked for Johnson he remained on the payroll of Texas Congressman Homer Thornberry, who was a close Johnson friend and political associate.
"Homer I know called numerous times and said Bob is spending all of his time with you, why don't you transfer him to your payroll?" the source that knew Waldron as well as Thornberry said. "And for whatever reason they just kept cajoling Thornberry to keep him on his payroll."
The source speculated that one possible reason Johnson didn't want to officially appoint Waldron to his staff was because he or Jenkins, who was in charge of hiring Johnson's staff, were reluctant to directly hire someone who might be identified as gay.
Jenkins, meanwhile, had served on Johnson's payroll beginning in 1939, shortly after Johnson won election as a congressman from Texas. Jenkins left the staff to serve in the Army during World War II before leaving the military as a major. At Johnson's urging, he ran for a seat in the U.S. House in 1951, but lost his race. He later joined Johnson's U.S. Senate staff and remained with Johnson during Johnson's tenure as Senate Majority Leader, vice president and president.
Arrested at the YMCA
Among the newly released documents from the LBJ Library is a personal remembrance of Johnson from yet another longtime Johnson administrative staffer, Mildred Stegall, who worked for Johnson nearly as long as Jenkins had and worked closely with Jenkins.
"One of the saddest days of the president and my lives was the day President Johnson asked for Walter's resignation due to reported misconduct," Stegall wrote. "It was a tremendous loss because Walter was like the president's right arm and the most valuable member of the staff and I think the most capable."
Added Stegall, "I can't begin to count the times the president asked me, 'What do you think happened?' My answer was always the same. 'I simply do not know.'"
Stegall noted that Jenkins checked himself into George Washington University Hospital after his arrest, where doctors said he was suffering from exhaustion and emotional distress.
"I have always thought that Walter's resignation was asked for too quickly," she wrote. "Had he stayed in the hospital for several weeks with a reported nervous breakdown the matter might have blown over, but there was no way to know and the president took the only course he thought he could take."
An FBI report on the Jenkins arrest, dated Oct. 22, 1964, says Johnson asked FBI Director J. Edgar Hoover to arrange for a "full and complete investigation" when he learned of Jenkins' arrest one week after it took place on Oct. 7 of that year.
The report says Jenkins, then 46, attended a party with his wife that day at the new offices of Newsweek magazine before the two left the party about 8 p.m. It says Jenkins planned to return to his White House office to work in the evening as he often did. But the report says he apparently decided to make a stop someplace else before returning to work.
"At 8:15 p.m. Mr. Jenkins was arrested in the basement men's room of the YMCA Building, 1736 G Street, N.W., Washington, D.C., by officers of the Metropolitan Police Department," the FBI report says. "Arrested at the same time for engaging in an indecent act with Mr. Jenkins was Andy Choka, a 60-year-old retired Army enlisted man."
The report adds, "Mr. Jenkins made no attempt to hide his identity from the officers, willingly accompanied them and admitted to having been arrested one previous time on a morals charge. The previous arrest occurred shortly before 10:30 p.m. January 15, 1959, in the same basement men's room of the YMCA. He was charged with loitering for indecent purposes."
It says Jenkins was released following the 1959 arrest after posting and forfeiting $25 collateral. Following his 1964 arrest, he and Choka were released after each posted $50 collateral, the report says.
The report says an apparent miscommunication between D.C. police, the FBI and the U.S. Secret Service resulted in the White House not being informed of Jenkins' 1959 arrest at the time Jenkins received his White House security clearance in 1961 when he began work for then-Vice President Johnson.
"Mr. Jenkins was interviewed by the FBI on Oct. 18, 1964, and admitted having engaged in the indecent acts for which he was arrested in 1959 and 1964, the report says. "He claimed that he had been 'enticed' by the arresting officer on the former occasion and that his mind was befuddled by fatigue, alcohol, physical illness and lack of food the latter time."
The report says an extensive background investigation turned up no evidence that Jenkins compromised government secrets or acted in any way against the interests of the country or the government.
"A favorable appraisal of Mr. Jenkins' loyalty and dedication to the United States was given the FBI by more than 300 of his associates, both business and social, representing divergent political backgrounds, who were interviewed in this investigation," the report says.
Waldron 'outed' by Jenkins?
The FBI report had been released shortly after the investigation into Jenkins' 1964 arrest. But the LBJ Library documents released to the Mattachine Society of Washington last month included for the first time several drafts of an internal memo that Jenkins reportedly prepared to "clarify" and take strong exception to some of the statements attributed to him in the FBI report.
Among other things, Jenkins said in all of the drafts of the memo that the FBI report could give the impression to some that he might have associated with people who may have engaged in homosexual conduct, even though the report didn't say this directly.
"Never in my years of government employ, with one single and limited exception, did I associate with any person employed by any branch of the government, or any other office, whether employed by the government or otherwise – known to me to be a homosexual," he stated in one of the drafts.
"The one exception," Jenkins wrote, "is Mr. Bob Waldron. The relevant facts in his case are as follows: Mr. Waldron was employed by Congressman Homer Thornberry over a period of some years. From time to time he was loaned to the staff on which I was working because of his exceptional skill as a stenographer and typist," Jenkins says in the draft memo.
He says at the time when Thornberry left Congress to become a federal judge, Waldron applied for a job with the National Aeronautics and Space Council and underwent a background check for that position.
"The field investigation of Mr. Waldron came to my attention, and it contained information alleging that Mr. Waldron had engaged in homosexual acts," Jenkins wrote. "I did not know, and I do not know at this time, whether Mr. Waldron was or is in fact a homosexual, but I thought that the allegations were sufficient to warrant my recommending that Mr. Waldron's application should be rejected. It was rejected."
He states in his draft memo that the rejection of the application took place in January 1964.
"Thereafter, on a few occasions, I was present at large social gatherings where Mr. Waldron was also present," the memo says. "This was the limit of my association with him after receiving the allegations described above. I reiterate that this is the sole exception to the categorical statement made above."
What appears to be the final version of the Jenkins memo, dated Oct. 27, 1965 and which bears Jenkins' name but not his signature, Waldron's name is omitted. He is described only as a "person employed by a member of Congress" who from time to time was loaned to the staff where Jenkins worked – meaning Johnson's staff.
The source who knew both Waldron and Jenkins believes Johnson and his White House legal advisers were clearly informed of the earlier draft that named Waldron as having been linked to "homosexual acts." The source also thinks White House legal advisers may have played a role in drafting the memo for Jenkins.
Coming at the time of the Jenkins arrest, the source said Johnson and his advisers most likely decided to let Waldron go out of concern that he could have triggered yet another "homosexual" scandal at the White House.
Francis agrees with that assessment, saying Waldron, like Jenkins, became expendable despite his years of loyal service to Johnson.
Creating 'revulsion' among co-workers
Jenkins and Waldron's departure from the White House came at a time when Kameny and his gay rights associates organized protests outside the White House calling for an end to the U.S. Civil Service Commission ban on gay civilian workers at all federal government agencies and departments.
Kameny's correspondence to then-Civil Service Commission director John Macy prompted Macy to send Kameny his now infamous "revulsion" letter in which Macy said the Commission would not lift its ban on homosexual employees because such employees were sexual "deviates" and would create revulsion among their co-workers.
President Kennedy appointed Macy as head of the Civil Service Commission and Johnson retained him after assuming the presidency.
"The confidential Jenkins file safeguarded by Mildred Stegall shows how quickly a 'bachelor' family friend, who was as close as one could get to LBJ, could be transformed into a 'sexual deviate' and thrown overboard," Francis said in discussing Waldron's fate.
"Mainstream Johnson historians like Doris Kearns Goodwin and Robert Caro need to address the tumultuous investigations and destruction of gay and lesbian Americans beginning in the late 1940s and early 1950s and continuing and even intensifying through the Johnson years," Francis said.
Others familiar with the Johnson administration have said the political realities of the time, especially the 1964 presidential election in which Johnson was running against Republican Barry Goldwater, made it impossible for Johnson to do anything other than jettison Jenkins and Waldron.
After Johnson left the White House in 1969 he and Lady Bird welcomed both Jenkins and Waldron to the LBJ Ranch in Texas and resumed his friendship with the two men.
Jenkins died in November 1985 at the age of 67 from a stroke.
Bill Moyers, one of Johnson's presidential press secretaries and a longtime Johnson staffer, appeared to sum up the views of those who knew and worked closely with Jenkins during the Johnson years in a 1999 interview with Out magazine.
"When they come to canonize political aides [Jenkins] will be the first summoned, for no man ever negotiated the shark-infested waters of the Potomac with more decency or charity or came out on the other side with his integrity less shaken," Moyers said. "If Lyndon Johnson owed everything to one human being other than Lady Bird, he owed it to Walter Jenkins."
Moyers questioned in Jenkins case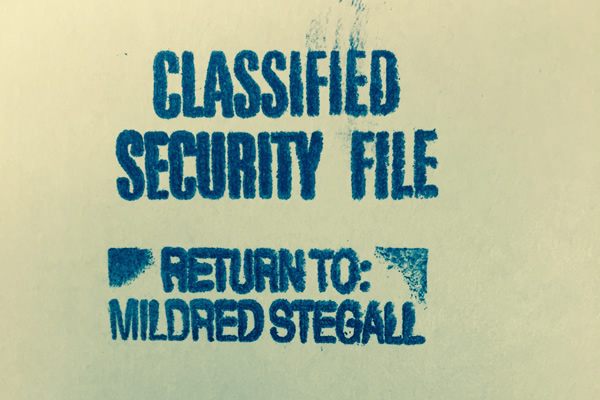 Another of the LBJ Library documents released last month to the Mattachine Society of Washington is a Jan. 15, 1965 letter from J. Edgar Hoover to President Johnson informing Johnson that an FBI agent one week earlier heard a "rumor" that [presidential advisor Bill] Moyers posted the $25 bond for Jenkins' release in connection with Jenkins' 1959 arrest at the YMCA.
The rumor was that an unidentified D.C. police sergeant "knew" that Moyers posted the bond, Hoover said.
"Without making any open inquiry into the matter, it has been discreetly determined that copies of collateral receipts maintained by the Metropolitan Police Department have been destroyed and there is no way to determine by documentary evidence who, if anyone other than Mr. Jenkins, posted collateral for him in connection with his arrest on Jan. 15, 1959," Hoover told Johnson.
"The above is being furnished for your information and no investigation to identify and interview the unnamed sergeant will be conducted in the absence of a specific request from you," Hoover wrote in his letter.
The documents released by the LBJ Library to Mattachine Society do not include a reply by Johnson to Hoover's letter.
"[T]his is a rumor and totally unfounded in fact," Moyers replied in a Jan. 18, 1965 letter to Hoover. "I was attending Southwestern Baptist Theological Seminary in Fort Worth, Texas, at the time," Moyers states in his letter. "I was not in Washington on any date between 1954 and January, 1960," Moyer said, adding, "I have never posted bond for Mr. Jenkins or, for that matter, anyone else."
Moyers, who later became a nationally known journalist, couldn't immediately be reached by the Blade for comment on the Hoover letter.
D.C. man charged with 2020 anti-gay death threat rearrested
Defendant implicated in three anti-LGBTQ incidents since 2011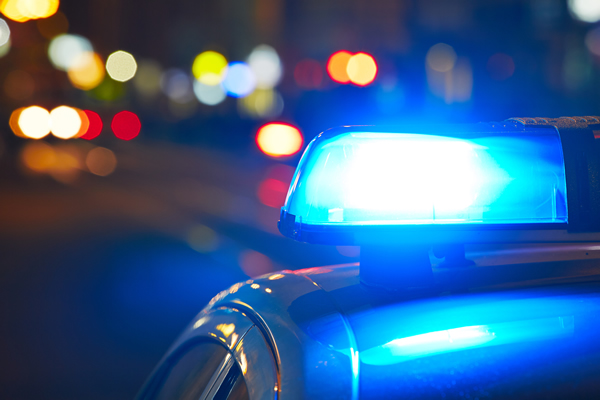 A D.C. man arrested in August 2020 for allegedly threatening to kill a gay man outside the victim's apartment in the city's Adams Morgan neighborhood and who was released while awaiting trial was arrested again two weeks ago for allegedly threatening to kill another man in an unrelated incident.
D.C. Superior Court records show that Jalal Malki, who was 37 at the time of his 2020 arrest on a charge of bias-related attempts to do bodily harm against the gay man, was charged on May 4, 2021 with unlawful entry, simple assault, threats to kidnap and injure a person, and attempted possession of a prohibited weapon against the owner of a vacant house at 4412 Georgia Ave., N.W.
Court charging documents state that Malki was allegedly staying at the house without permission as a squatter. An arrest affidavit filed in court by D.C. police says Malki allegedly threatened to kill the man who owns the house shortly after the man arrived at the house while Malki was inside.
According to the affidavit, Malki walked up to the owner of the house while the owner was sitting in his car after having called police and told him, "If you come back here, I'm going to kill you." While making that threat Malki displayed what appeared to be a gun in his waistband, but which was later found to be a toy gun, the affidavit says.
Malki then walked back inside the house minutes before police arrived and arrested him. Court records show that similar to the court proceedings following his 2020 arrest for threatening the gay man, a judge in the latest case ordered Malki released while awaiting trial. In both cases, the judge ordered him to stay away from the two men he allegedly threatened to kill.
An arrest affidavit filed by D.C. police in the 2020 case states that Malki allegedly made the threats inside an apartment building where the victim lived on the 2300 block of Champlain Street, N.W. It says Malki was living in a nearby building but often visited the building where the victim lived.
"Victim 1 continued to state during an interview that it was not the first time that Defendant 1 had made threats to him, but this time Defendant 1 stated that if he caught him outside, he would 'fucking kill him.'" the affidavit says. It quotes the victim as saying during this time Malki repeatedly called the victim a "fucking faggot."
The affidavit, prepared by the arresting officers, says that after the officers arrested Malki and were leading him to a police transport vehicle to be booked for the arrest, he expressed an "excited utterance" that he was "in disbelief that officers sided with the 'fucking faggot.'"
Court records show that Malki is scheduled to appear in court on June 4 for a status hearing for both the 2020 arrest and the arrest two weeks ago for allegedly threatening to kill the owner of the house in which police say he was illegally squatting.
Superior Court records show that Malki had been arrested three times between 2011 and 2015 in cases unrelated to the 2021 and 2020 cases for allegedly also making threats of violence against people. Two of the cases appear to be LGBTQ related, but prosecutors with the U.S. Attorney's Office did not list the cases as hate crimes.
In the first of the three cases, filed in July 2011, Malki allegedly shoved a man inside Dupont Circle and threatened to kill him after asking the man why he was wearing a purple shirt.
"Victim 1 believes the assault occurred because Suspect 1 believes Victim 1 is a homosexual," the police arrest affidavit says.
Court records show prosecutors charged Malki with simple assault and threats to do bodily harm in the case. But the court records show that on Sept. 13, 2011, D.C. Superior Court Judge Stephen F. Eilperin found Malki not guilty on both charges following a non-jury trial.
The online court records do not state why the judge rendered a not guilty verdict. With the courthouse currently closed to the public and the press due to COVID-related restrictions, the Washington Blade couldn't immediately obtain the records to determine the judge's reason for the verdict.
In the second case, court records show Malki was arrested by D.C. police outside the Townhouse Tavern bar and restaurant at 1637 R St., N.W. on Nov. 7, 2012 for allegedly threatening one or more people with a knife after employees ordered Malki to leave the establishment for "disorderly behavior."
At the time, the Townhouse Tavern was located next door to the gay nightclub Cobalt, which before going out of business two years ago, was located at the corner of 17th and R Streets, N.W.
The police arrest affidavit in the case says Malki allegedly pointed a knife in a threatening way at two of the tavern's employees who blocked his path when he attempted to re-enter the tavern. The affidavit says he was initially charged by D.C. police with assault with a dangerous weapon – knife. Court records, however, show that prosecutors with the U.S. Attorney's Office lowered the charges to two counts of simple assault. The records show that on Jan. 15, 2013, Malki pleaded guilty to the two charges as part of a plea bargain arrangement.
The records show that Judge Marissa Demeo on that same day issued a sentence of 30 days for each of the two charges but suspended all 30 days for both counts. She then sentenced Malki to one year of supervised probation for both charges and ordered that he undergo alcohol and drug testing and undergo treatment if appropriate.
In the third case prior to the 2020 and 2021 cases, court records show Malki was arrested outside the Cobalt gay nightclub on March 14, 2015 on multiple counts of simple assault, attempted assault with a dangerous weapon – knife, possession of a prohibited weapon – knife, and unlawful entry.
The arrest affidavit says an altercation started on the sidewalk outside the bar when for unknown reasons, Malki grabbed a female customer who was outside smoking and attempted to pull her toward him. When her female friend came to her aid, Malki allegedly got "aggressive" by threatening the woman and "removed what appeared to be a knife from an unknown location" and pointed it at the woman's friend in a threatening way, the affidavit says.
It says a Cobalt employee minutes later ordered Malki to leave the area and he appeared to do so. But others noticed that he walked toward another entrance door to Cobalt and attempted to enter the establishment knowing he had been ordered not to return because of previous problems with his behavior, the affidavit says. When he attempted to push away another employee to force his way into Cobalt, Malki fell to the ground during a scuffle and other employees held him on the ground while someone else called D.C. police.
Court records show that similar to all of Malki's arrests, a judge released him while awaiting trial and ordered him to stay away from Cobalt and all of those he was charged with threatening and assaulting.
The records show that on Sept. 18, 2015, Malki agreed to a plea bargain offer by prosecutors in which all except two of the charges – attempted possession of a prohibited weapon and simple assault – were dropped. Judge Alfred S. Irving Jr. on Oct. 2, 2015 sentenced Malki to 60 days of incarnation for each of the two charges but suspended all but five days, which he allowed Malki to serve on weekends, the court records show.
The judge ordered that the two five-day jail terms could be served concurrently, meaning just five days total would be served, according to court records. The records also show that Judge Irving sentenced Malki to one year of supervised probation for each of the two counts and ordered that he enter an alcohol treatment program and stay away from Cobalt.
Biden names civil rights veteran to U.S. Education Dept.
Catherine Lhamon's portfolio will include LGBTQ rights, sexual misconduct, racial discrimination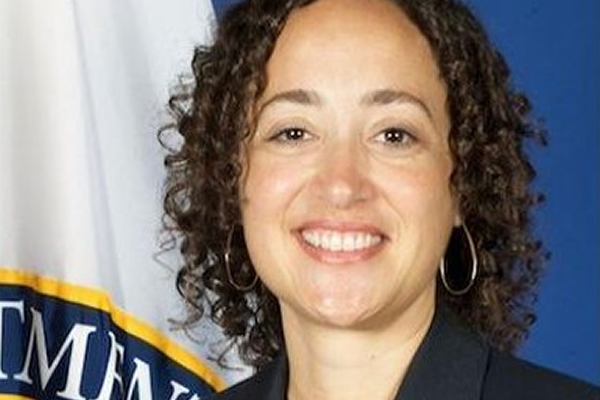 The White House announced Thursday that President Joe Biden has nominated Catherine Lhamon to serve as the Assistant Secretary of the Office for Civil Rights at the U.S. Department of Education.
Lhamon currently serves as a Deputy Assistant to the President and Deputy Director of the Domestic Policy Council for Racial Justice and Equity at the White House, where she manages the President's equity policy portfolio. She is a former attorney for the American Civil Liberties Union, (ACLU) and served as chair of the U.S. Commission on Civil Rights from 2017 to 2021.
She has also served as Legal Affairs Secretary to California Governor Gavin Newsom.
Her portfolio at Education, where she previously served in the same position under former President Barack Obama, will include LGBTQ rights, sexual misconduct and racial discrimination in the nation's K-12 schools, universities and colleges. Lhamon was Assistant Secretary for Civil Rights at the Department of Education, to which President Obama nominated her and the Senate confirmed her in 2013.
"I am thrilled that President Biden is nominating Catherine Lhamon to serve as Assistant Secretary of the Office for Civil Rights at the U.S. Department of Education. Catherine has devoted her career to ensuring equity is at the core of all her work," U.S. Secretary of Education Miguel Cardona said in a statement released by his office Thursday.
"She has a strong record of fighting for communities of color and underserved communities, whether as the current Deputy Director of the Domestic Policy Council, the former chair of the U.S. Commission on Civil Rights, or as a civil rights educator at Georgetown University. We are thrilled to have Catherine serving as Assistant Secretary for Civil Rights and know she will continue to fight for fairness, equity, and justice for all of America's students."
Lhamon has also litigated civil rights cases at National Center for Youth Law, Public Counsel Law Center, and the ACLU Foundation of Southern California.  Lhamon taught federal civil rights appeals at Georgetown University Law Center in the Appellate Litigation Program and clerked for the Honorable William A. Norris on the United States Court of Appeals for the Ninth Circuit.
"Catherine Lhamon is the right choice to lead the Department of Education's Office for Civil Rights at such a critical time for the country and the agency. There is much work to do in order to roll back the harmful policies and legacies of Betsy DeVos, from her attacks on transgender students to her unconscionable revocation of discriminatory discipline guidance and rewrite of Title IX rules," Adele Kimmel, Director of the Students' Civil Rights Project at Public Justice told the Blade in an email.
"During her previous tenure in the same job, Catherine embraced equality, enforced Title IX and ensured students had an ally inside the federal government. She will do so again, and the Senate should move to quickly confirm her so she can begin the work of restoring the Department's commitment to protecting the civil rights and dignity of students and implementing the Biden Administration's pledge to undo the damage that DeVos has done," Kimmel added.
Born in Virginia and raised in California, Lhamon graduated from Amherst College and Yale Law School. Lhamon and her husband and two daughters are transitioning between California and Maryland.
IDAHOBiT events to promote intersectionality, resilience, allyship
HRC president to participate in virtual panel in Canada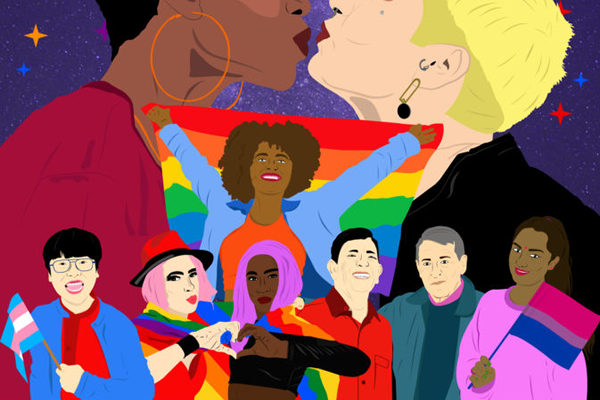 Intersectionality, resilience and allyship are among the themes that this year's International Day Against Homophobia, Biphobia and Transphobia events will highlight.
Dignity Network Canada and the Black Coalition for AIDS Prevention on May 17 will hold a virtual panel that will feature Human Rights Campaign President Alphonso David, Canadian Center for Gender and Sexual Diversity Executive Director Debbie Owusu-Akyeeah, Kaleidoscope Trust Executive Director Phyll Opoku-Gyimah, COC Nederland Executive Director Marie Ricardo and Rainbow Railroad Executive Director Kimahli Powell. The British High Commission and the Dutch Embassy in Canada have co-sponsored the event.
"We hope that this will be a really interesting and important conversation on intersectionality and transnational solidarity — and what it means for these leaders and their organizations during these times," reads a description of the event.
The U.N. LGBTI Core Group on May 17 will host a virtual IDAHOBiT event that will focus on ways to develop an "inclusive and diverse post-pandemic world." The World Bank Group, the International Monetary Fund, the European Bank for Reconstruction and Development, the Inter-American and Asian Development Banks host a similar IDAHOBiT commemoration.
"In order to heal from the economic, social, and public health dire impact the pandemic has had and still has, every plan of recovery must take into account a human-rights based, intersectional and gender responsive approach that addresses the specific needs of LGBTI persons in order not to leave them further behind," reads a description of the U.N. LGBTI Core Group event.
Several Russian LGBTQ rights groups on May 17 will hold a "Vaccine for Acceptance" event that seeks to bolster allyship in the country.
Retired South Africa Constitutional Court Justice Edwin Cameron on May 16 will moderate a virtual panel that will focus on religion and anti-LGBTQ violence.
Workplace Pride and the Dutch Embassy in Budapest on May 17 will host a symposium on LGBTQ-inclusive workplaces in Hungary. M.V. Lee Badgett, an economics professor at the University of Massachusetts, on the same day will participate in a webinar the U.S. Embassy in Singapore is hosting with Oogachaga, a local LGBTQ advocacy group.
Haver Srbija, a Serbian NGO, on May 15-16 will hold Falafel, a film festival that seeks to build "bridges and promotes Israeli, Jewish and LGBTQI culture and communities" and highlight "various social issues in the context of the fight against prejudice, discrimination, anti-Semitism, homophobia and xenophobia and encourages the audience to develop critical thinking on the issue of these topics." Proud Lebanon is slated to hold a series of six webinars between May 17-22 that will focus on feminism, LGBTQ rights and other topics.
The National Center for Sexual Education in Cuba will hold a series of virtual forums and other events through the month to commemorate IDAHOBiT.
CENESEX Director Mariela Castro, whose father is former Cuban President Raúl Castro, during a May 4 press conference in Havana said the IDAHOBiT events are part of the process of amending the country's family code to make it more equitable for LGBTQ Cubans. Mariela Castro said a bill to amend it will be introduced in the Cuban Parliament in July.
"I was able to appreciate that the majority of the population … is in favor of recognizing the rights of LGBTI+ people and especially the rights in the family sphere that include the possibility, the option, of marriage," said Mariela Castro during the press conference, according to Tremenda Nota, the Washington Blade's media partner in Cuba.
IDAHOBiT commemorates the World Health Organization's 1990 decision to declassify homosexuality as a mental disorder.
This year's events will take place against the backdrop of a pandemic that continues to exacerbate existing inequalities for LGBTQ people and other vulnerable groups around the world.
Consensual same-sex sexual relations remain criminalized in dozens of countries. Violence based on gender identity and sexual orientation remains rampant in the U.S. and throughout the world.