Rich Morel unveils new side project
Legendary Morel back with new outfit, single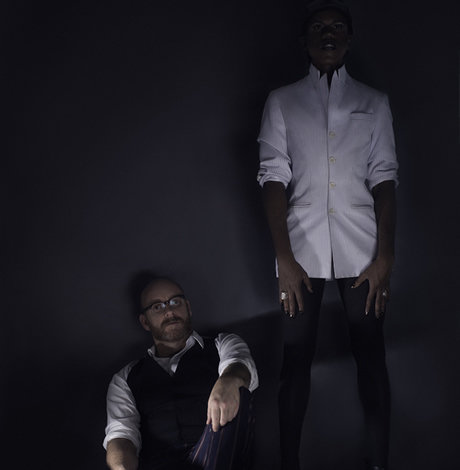 When last we heard new studio material from Rich Morel it was with Deathfix, hard groovin' post-punk revivalists with more than a hint of psychedelia.
Now that Deathfix is on hiatus, Morel is unveiling a new project. Collaborating with vocalist Jason Barnes, the duo is called Sistr Mid9ight and they are firmly in the realm of electronica. Their first single "Femaphilia" is already available on the duo's Bandcamp page, and they will be performing with Prince Rama at Comet Ping Pong in D.C. on Saturday, March 5.
Perhaps it's not surprising that Morel is now going for a more electronic sound, given his successful career as a D.J., songwriter, musician and producer in that arena. He has 25 no. 1 singles on the Billboard Club Chart. Just let that sink in for a minute.
His partnership with Bob Mould for the Blowoff DJ series has been massively successful. His new project seems to dive back into all of those things. "Femaphilia" has a bit of a new wave vibe at first that brings to mind Soft Cell, but then it turns much more aggressive with heavy guitars until it sounds almost like glam rock meets industrial. Morel describes it as "groovy and dirty," and that pretty much nails it. The enigmatic lyrics seem to involve the idea of being trapped inside a body that doesn't represent who that person is.
"Pull the lid back and make me everything that you are/like a rib from Adam's skin/I'm the latest and the greatest rock star/Am I the man you seek?/Mannish girl, boyish freak." Barnes' voice is supple and he knows how to project a feeling. For the sinuous electronic verses of "Femaphilia," he seems to be going for cool, detached and sexy, but during the harder sections he shows he's perfectly capable of rocking out.
It turns out that the seed of Sistr Mid9ight was first laid during a project for Deathfix. Morel met Jason Barnes while preparing for a video shoot.
"I was looking for a performer to appear in a Deathfix video when I saw Jason performing as Pussy Noir," he says. "I was really struck by his presence and male/female sexuality. I was sparked by the idea of working with Jason. I always wanted to do a project that pulled stylistically from artists like Grace Jones, Bowie and Jason was the perfect collaborator."
If you're gonna pick artists to draw inspiration from, you can do a lot worse that David Bowie and Grace Jones. "Femaphilia" does indeed sounded indebted to those two legends and the duo's name is derived from "Sister Midnight," a song Bowie first wrote with Iggy Pop for his 1977 classic "The Idiot" and then re-recorded with different lyrics on his "Lodger" album as "Red Money."
While only "Femaphila" is available now, more is on the way.
"We started working in the studio last year and are continuing to record now," Morel says. "I love the idea of releasing singles and EPs as we record them. It's more immediate. We've got a bunch ready to go now, so yes they'll be more releases soon."
To get a sneak preview of some of these songs, check out the Comet Ping-Pong show, as Morel has promised they will perform a selection of tracks that will eventually be available for purchase. Sistr Mid9ight may be in their infancy as a recording entity, but there is plenty of talent and promise for exciting things to come.
Gay country artist and brother win big at CMA Awards
Brothers Osborne grew up in Deale, Md.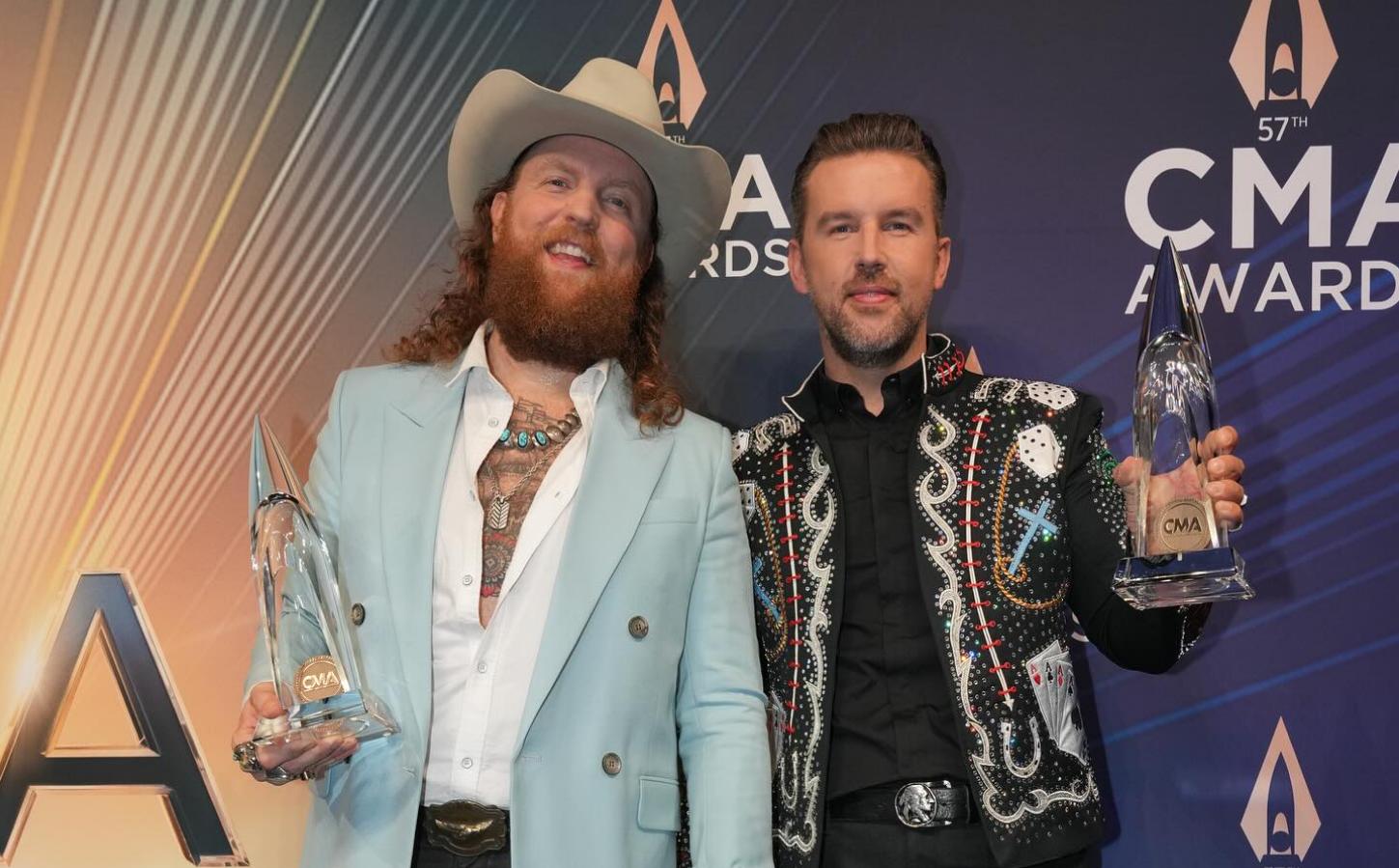 The biggest names in country music gathered Wednesday at Music City's Bridgestone Arena for the 57th Annual Country Music Association Awards, hosted again this year by country star Luke Bryan alongside former NFL star Peyton Manning.
Walking away with Vocal Duo of the Year were sibling musicians John and T.J. Osborne.
The Brothers Osborne as they are known by, in previous years have won in this category, this year making it their sixth win.
T.J. Osborne, lead singer of the country duo, came out as gay in an exclusive interview with Time Magazine, which was published Feb. 3, 2021.
While other ostensibly country artists are openly LGBTQ, such as Orville Peck, Brandi Carlile, Lil Nas X, Chely Wright and Billy Gilman, Osborne's revelation makes him the first — and so far, only — openly gay musical artist signed to a major country label.
John and T.J. Osborne grew up in the small Chesapeake Bay bayside town of Deale in Anne Arundel County, Md., writing and playing songs for friends and family in their father's shed. T.J. with his brother John formed the Brothers Osborne duo in 2012. Signed with EMI Records Nashville, they've released seven country Top 40 singles and three studio albums, to date. Their platinum hit "Stay a Little Longer" was a crossover to mainstream radio.
The siblings took home their first Grammy in 2022, winning Best Country Duo/Group Performance for their song "Younger Me," inspired by T.J.'s coming out. The band has been nominated for 10 Grammys in total, standing as a now six-time CMA Vocal Duo of the Year, and are three-time ACM Duo of the Year.
Overall, they have collected six CMA awards, six ACM trophies and received the ASCAP Vanguard Award in 2019. Their critically acclaimed hit songs have tallied multiple RIAA Gold and Platinum certifications, while surpassing more than 2.5 billion global streams.
In addition to the Brothers Osborne winning Vocal Duo of the Year, country singer-songwriter Lainey Wilson took home three of the top awards of the night, including the coveted entertainer of the year award, as well as female vocalist of the year and album of the year.
This is also the first time in CMA history that two women have been nominated for Entertainer of the Year in four consecutive years.
Janet Jackson to headline World AIDS Day concert
Annual fundraiser sponsored by AIDS Healthcare Foundation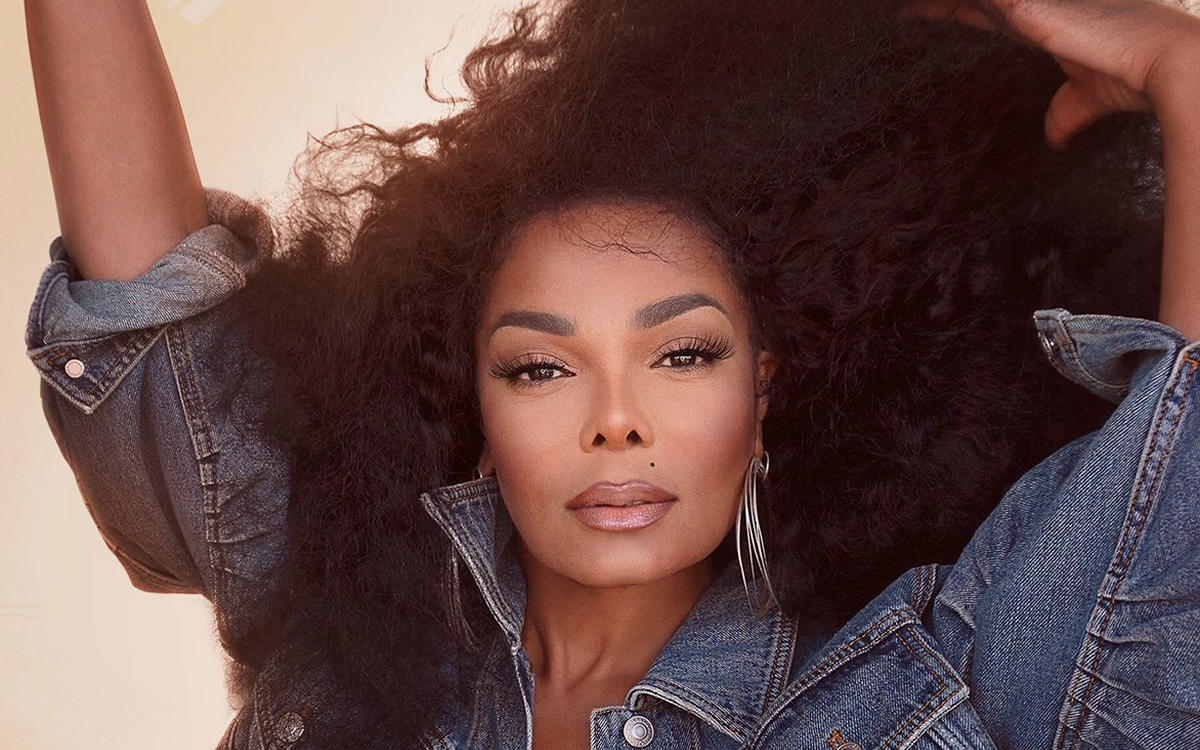 Pop icon Janet Jackson will headline the annual World AIDS Day concert sponsored by the AIDS Healthcare Foundation in Houston.
The Dec. 1 event at NRG Arena will feature a full-length concert from Jackson. In addition, AHF will honor actor and activist Blair Underwood with its lifetime achievement award; choreographer Debbie Allen is slated to speak at the event.
Jackson is a longtime LGBTQ ally and AIDS activist. Her eighth No. 1 single, "Together Again," released in 1997, paid tribute to a friend who died of AIDS and honored those lost to the disease.
Underwood co-founded Artists for a New South Africa to direct attention to "the catastrophic impact the disease has had on families and children across the continent," according to Billboard. The actor has worked with AHF for years. The Underwood Center in D.C. provides state-of-the-art HIV medical treatment and care and related services for more than 600 patients at its offices at 2141 K St., N.W.
"I'm so honored to be receiving this gracious award by AHF," said Underwood in a statement. "We have had a long-standing partnership in the fight against HIV/AIDS, and there is still more work to be done."
AHF is the world's largest nonprofit HIV/AIDS service organization and AIDS advocacy group, with healthcare centers located throughout the U.S. and around the world.
Proceeds from the concert will be used to combat HIV/AIDS. Tickets are on sale now via TicketMaster.
New dance single pays tribute to Town Danceboutique
Local musicians pen 'Town' in honor of shuttered club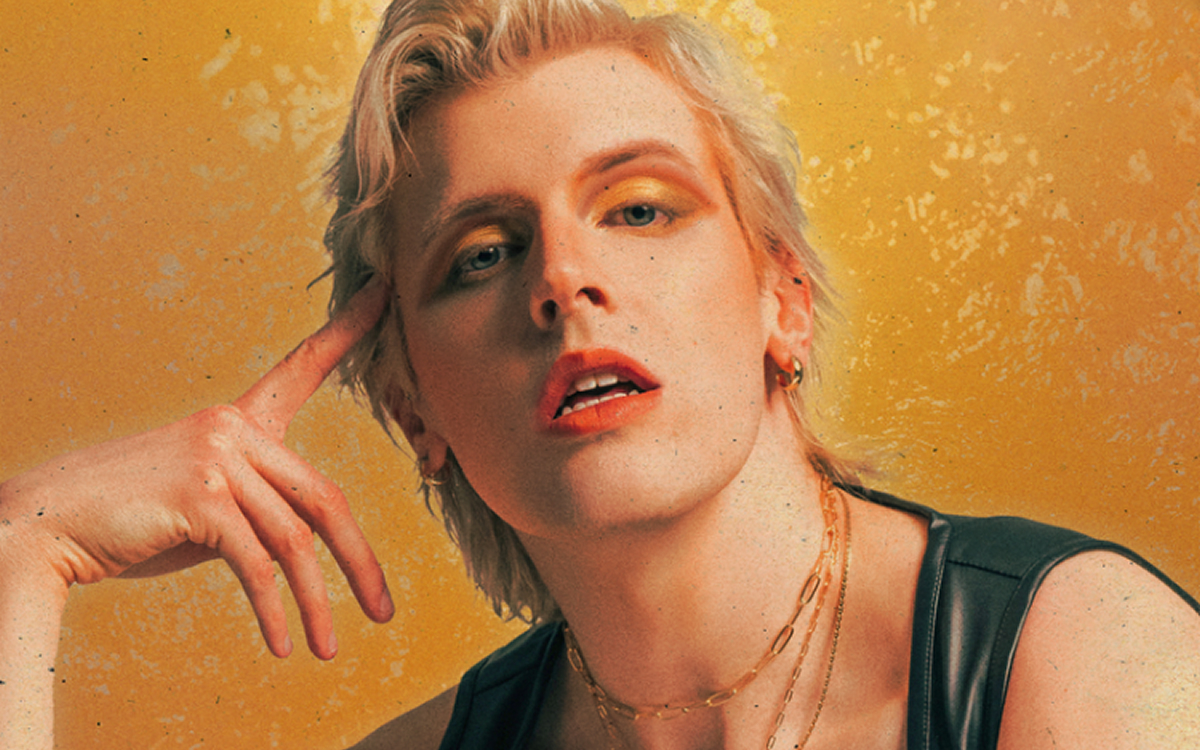 The closing of the LGBTQ nightclub Town Danceboutique in the summer of 2017 was heartbreaking to local musician Bryce Bowyn. He and his Los Angeles-based singer/songwriter friend Lexie Martin decided to honor its legacy in their new single, "Town."
For Bowyn, who moved to the District about a decade ago to attend school at American University, the memories he has from Town Danceboutique are endless. And when it closed, it was a massive loss to Bowyn and many others.
"It was such a cool space," Bowyn said. "It was just disappointing to see a place that brought so many people together become part of the landscape again." The building Town Danceboutique used to be housed in is now home to upscale apartments and a CVS.
Town Danceboutique was a formative place for Bowyn and Martin, and it was Bowyn's first experience in an open and accepting LGBTQ environment. His favorite memories at the club were always on Halloween, he said. Patrons, including Bowyn, would go all out with their costumes to look their very best.
Bowyn and Martin met while they were both in the musical theater program at American University. Despite their years-long friendship, "Town" is the first song they have written together. They sat down over FaceTime and got to work. It was Martin's idea to pay homage to Town Danceboutique, and the song follows the story of pre-gaming, going out, and hitting the dance floor.
But the single also serves as a hype song for going out in any city, at any place.
"It was important to me for the song to remain relatable and accessible," Bowyn said. "So the whole foundation of the chorus, 'Let's go to town,' can either mean Town Danceboutique, or painting the town red and having the night of your life."
Bowyn started writing and producing his own music in 2018. He released an EP titled "A Rosy Retrospect" in 2022, and most recently released a single "A Bridge Burned Down" in June. His music is inspired by late 2000s pop and '80s synthpop, influenced by stars like Madonna and Charli XCX. Lexie Martin released her self-titled EP in 2019 and most recently came out with her single "SUPERPOWER" in 2021.
Bowyn has been a lifelong pop music enthusiast. He distinctly remembers watching Britney Spears perform "Oops!…I Did It Again" at the MTV Video Music Awards when he was a kid and thinking "That was what I wanted and what I was set to do in life."
"My heart was always with pop music," Bowyn said.
"Town" is available now for streaming on Spotify, Apple Music, and Soundcloud.