YEAR IN REVIEW 2016: Music
Mould, Beyonce, Ocean, Bowie deliver stellar albums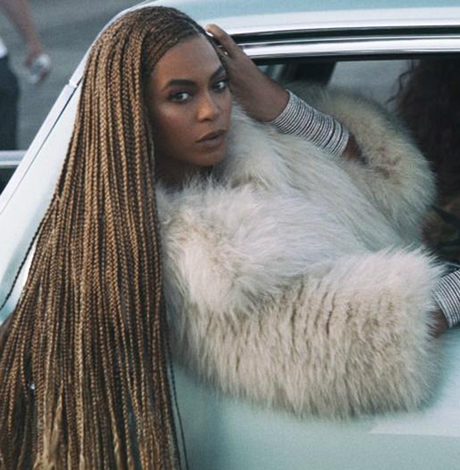 10. Ray LaMontagne 'Ouroboros' 
Produced by Jim James of My Morning Jacket, Ray LaMontagne's sixth album is a '70s-style throwback to the astral prog-rock of Pink Floyd's best work. "Ouroboros" is a toker's opus, an expansive head-trip deep into a world much less tense than our own. The album is meticulously crafted, a slowly swaying melding of piano, guitar and effects, with LaMontagne's voice floating above like a distant dream. "Ouroboros" is made for late nights, great headphones and allowing the real world to fade into oblivion for a while, where it belongs.
9. Bob Mould 'Patch the Sky' 
Veteran alt-rocker Bob Mould's latest release is perhaps his tightest since 1992's landmark album with Sugar, "Copper Blue." As with Sugar, Mould fronts a blistering power trio that bashes out his tunes with explosive firepower. The vocals are down in the mix, the melodies seeping through a stinging barrage of guitars and a ferocious rhythm section. "Voices in My Head" is the standout cut, but there are no weak links. Lean, mean and sparked with the same fervor that made Hüsker Dü such an influential band, "Patch the Sky" is the latest in Mould's long string of essential recordings.
8. Pet Shop Boys 'SUPER'
It seems apt that 30 years since "West End Girls" topped the charts, Pet Shop Boys would deliver one of the finest albums of their career. "SUPER" exhibits Neil Tennant's whip-smart lyrics spiked with his usual dry wit, and Chris Lowe's electronic wizardry is as inventive and exciting as ever. "SUPER" mixes retro '90s grooves with ultra-modern dancefloor bangers. The highlight is "Twenty-Something," a piercing commentary on the millennial generation's restless anxiety over the pressures of trying to keep up with the expectations of an increasingly cynical world beholden to money, status and technology. "SUPER" is smart, edgy, and irrefutable evidence that great pop music has no age limit.
7. Suede 'Night Thoughts'
The veteran British rockers' second album since their long hiatus is as good as anything they've done, on par with their 1994 masterpiece "Dog Man Star." Suede has always brought a sense of dark theatricality to their work, but with "Night Thoughts" they up the ante with a full string section bolstering their brooding, cinematic rock. "Night Thoughts" is a work of ambitious grandeur, Brett Anderson's expressive vocals soaring above a jagged and melancholy foundation.
6. Avalanches 'Wildflower'
It took 16 years, but the Australian electro-mindbenders Avalanches finally released the follow-up to their classic "Since I Left You" this year. Like their debut, "Wildflower" is a dizzying swirl of samples and electronic effects that whiz in, out and around the listener's consciousness like lights flashing through a smoky herbal haze. Highlights include the trippy aural excursions "Subway," "Colours" and the sublime "Sunshine," a dazzling ray of light that reminds us why we loved Avalanches so much in the first place.
5. Beyoncé 'Lemonade'
"Lemonade" is a bold and relentlessly innovative fusion of modern R&B/pop with undercurrents of classic soul and gospel slashed with elements spun from a wildly diverse musical palette. Decades from now when listeners point to music that most sharply reflect the turbulent times in which we now exist, "Lemonade" will be at the top of that list. It's a deeply personal journey that chronicles a complex relationship riven by distrust, rage and anxiety that is echoed in the context of an America roiled by blazing social upheaval.
4. Lucinda Williams 'The Ghosts of Highway 20'
Interstate 20 stretches from Conway, S.C., to Kent, Texas, running through most of the South. It is indeed a trail through a vast and haunted land wrought by a dark and bloody history, and Lucinda Williams draws on those ghosts for her second two-CD masterpiece in a row, "The Ghosts of Highway 20." Following 2014's extraordinary "Down Where the Spirit Meets the Bone," Williams continues in the same vein with many of the same musicians, including guitar great Bill Frisell. The production is spare and the raw swamp-rock vibe places the listener right alongside the Highway itself. Williams' writing is masterful and her ability to convey genuine emotion and vulnerability in her well-worn, beautifully rugged voice brings these songs to powerful life.
3.  Frank Ocean 'Blond'
The eagerly awaited follow-up to Frank Ocean's stellar debut "Channel Orange," "Blond" doesn't disappoint. Ocean's slow-burning, oddly structured compositions fall between the cracks of any traditionally definable genre. "Blond" is built on fragmented dreams, an intimate night of mind travel that's languid and shrouded in smoke, mellow and contemplative but also immediate and potent. Ocean's hypnotic tone poems wander in unexpected directions, looping a kaleidoscope of samples and vocal effects with complete disregard for the confining lines of standard pop, R&B or hip-hop. It's an uncompromising step forward for a gifted artist who will surely continue to surprise.
2.  Radiohead 'A Moon Shaped Pool'
"A Moon Shaped Pool" is Radiohead's most lushly beautiful and deeply personal album, on par with their very best work. "Burn the Witch," with its tense paranoia and gripping col legno battuto strings that build to a feverish climax, captures the mood of 2016 as well as any other song this year. "Daydreaming" is a soul-wrenching reverie on the end of a long relationship, which is the overarching thread that ties the album together. It closes with the melancholy "True Love Waits," Thom Yorke's forlorn vocal gliding over the sparse electronic accompaniment, pleading, "Don't leave … just don't leave." It seems a futile gesture. "A Moon Shaped Pool" is an album of subtle melodies and intricate arrangements that unfurl majestically, another glistening gem in Radiohead's already peerless body of work.
1.  David Bowie 'Blackstar'
David Bowie released "Blackstar" on his 69th birthday, and it was immediately hailed as a bold modern classic. It was only two days later, as the world learned of Bowie's shocking death, that the full context and profound meaning of "Blackstar" became infinitely more clear. Keeping his terminal cancer secret, Bowie and longtime producer Tony Visconti worked with ace jazz musicians that provide a tight and sophisticated canvas for a spacey trip through the chilling final mythologies and expressions of a dying man. "Lazarus," with its ragged, breathless vocals and wrenching lyrics, remains a painful listen. The grief is still raw. It's staggering to contemplate the determination and artistic vision that David Bowie possessed to create one last towering masterpiece as those last months and weeks ticked away. He closes with "I Can't Give Everything Away," a rueful acknowledgement of what we've always known: through his five-decade career, his many personas and an endless inventory of classic songs, we've never known exactly where the real David Jones is lurking. The truth is that every album is a facet of a man with many faces. In all its glorious darkness, "Blackstar" is the last puzzle piece, the image complete, the ending to an extraordinary journey finally revealed.
Bruce & Janet & John Legend, oh my!
Slew of iconic acts hitting the road after pandemic cancellations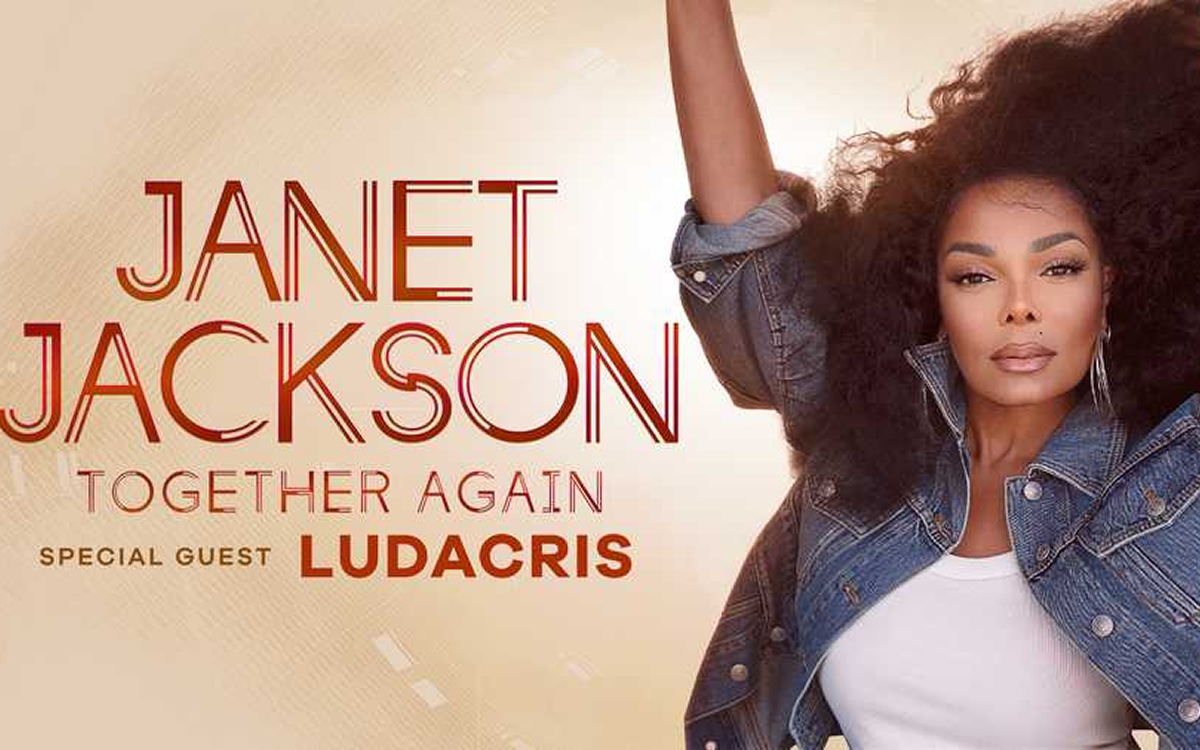 Pop and rock icons are releasing their pent-up pandemic frustrations by mounting huge tours this spring and summer. After three years of canceled and postponed shows, everyone from Bruce Springsteen to Janet Jackson is hitting the road at long last. But save your coins because the TicketMaster algorithms are driving ticket prices to astronomical highs. Here are a few highlights from D.C.-area venues this spring. Although some of the iconic acts aren't coming until summer — Beyonce, Madonna, Pink — several others are hitting the road this spring.
ANTHEM
Betty Who plays March 10; Keyshia Cole headlines the All Black Extravaganza 20 Year Anniversary tour on March 18; the Yeah Yeah Yeahs come to town on May 3; Seal brings his world tour to town on May 10; and the beloved Pixies are back on the road with a new North American tour stopping here on June 10.
9:30 CLUB
Don't miss Gimme Gimme Disco, an Abba dance party on March 18; Inzo arrives on March 31, followed by Bent on April 1; Ruston Kelly brings his The Weakness tour on April 17 along with Purr; The New Pornographers show on May 19 is sold out but there are tickets available for the May 20 show; The Walkmen have added a fourth show on May 23 because the other three shows are sold our;
CAPITAL ONE ARENA
Living legend Bruce Springsteen and the E Street Band are back with a vengeance, playing one of four area shows on March 27. (They're in Baltimore the night before.) If you missed out this time, don't worry, Bruce is playing Nats Park in September as well as at Baltimore's Camden Yards. April 1 brings the R&B Music Experience, including Xscape, Monica, Tamar Braxton, and 112. Blink-182 comes to town on May 23. And this summer watch for Sam Smith to continue his hot streak, bringing his "Gloria" tour to town on Aug.4.
JIFFY LUBE LIVE
Janet Jackson makes her highly anticipated return to the stage this spring, arriving in our area on May 6 along with guest Ludacris. The LGBTQ ally and icon has promised new music on her upcoming "Together Again Tour," which follows the pandemic-related cancellation of her "Black Diamond Tour." Jackson also plays Baltimore's newly renovated CFG Bank Arena on May 13.
OTHER HIGHLIGHTS
John Legend plays two nights at Wolf Trap on June 2 and 3; Charlie Puth follows on June 4. Wolf Trap also hosts the Indigo Girls on June 7 just in time for Pride month. Celebrate St. Patrick's Day with the Smithereens at the Birchmere on March 17. Fans of '80s alternative will be lined up for the Church also at the Birchmere at April 4, followed by Suzanne Vega on April 26. Amy Grant returns to the stage this spring and plays the Birchmere on May 2. Echostage plays host to a slew of buzz worthy shows this spring, including Ella Mai on April 8 and Fisher on May 12.
Internationally acclaimed pianist to play at Strathmore
Brian Ganz to celebrate 12th annual concert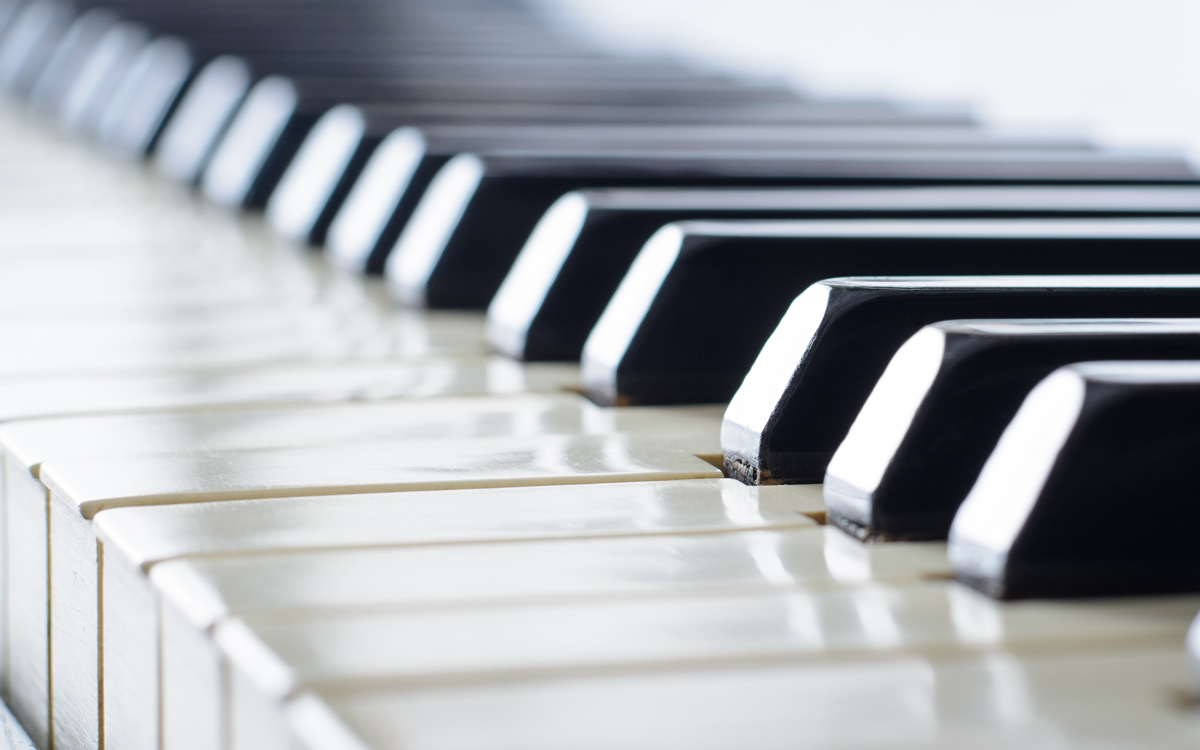 "An Evening of Chopin's Chamber Music with Brian Ganz and Friends" will be on Saturday, Feb. 25 at 8 p.m. at the Music Center at Strathmore.
Pianist Brian Ganz will celebrate his 12th annual concert in his quest to perform the complete works of Frédéric Chopin. He will be joined by Carter Brey, principal cellist for the New York Philharmonic, and Laura Colgate, concertmaster for the National Philharmonic. The artists will perform all the major chamber music works written by Chopin, including the rarely heard Trio in G minor for piano, violin and cello, Op. 8, as well as the famed Sonata for Cello and Piano in G minor.
Ticket prices start at $29 and free for young people 7–17. For more details, visit nationalphilharmonic.org.
Boston Gay Men's Chorus builds bridges in new documentary
'Music Triumphs Homophobia' chronicles group's travels around the world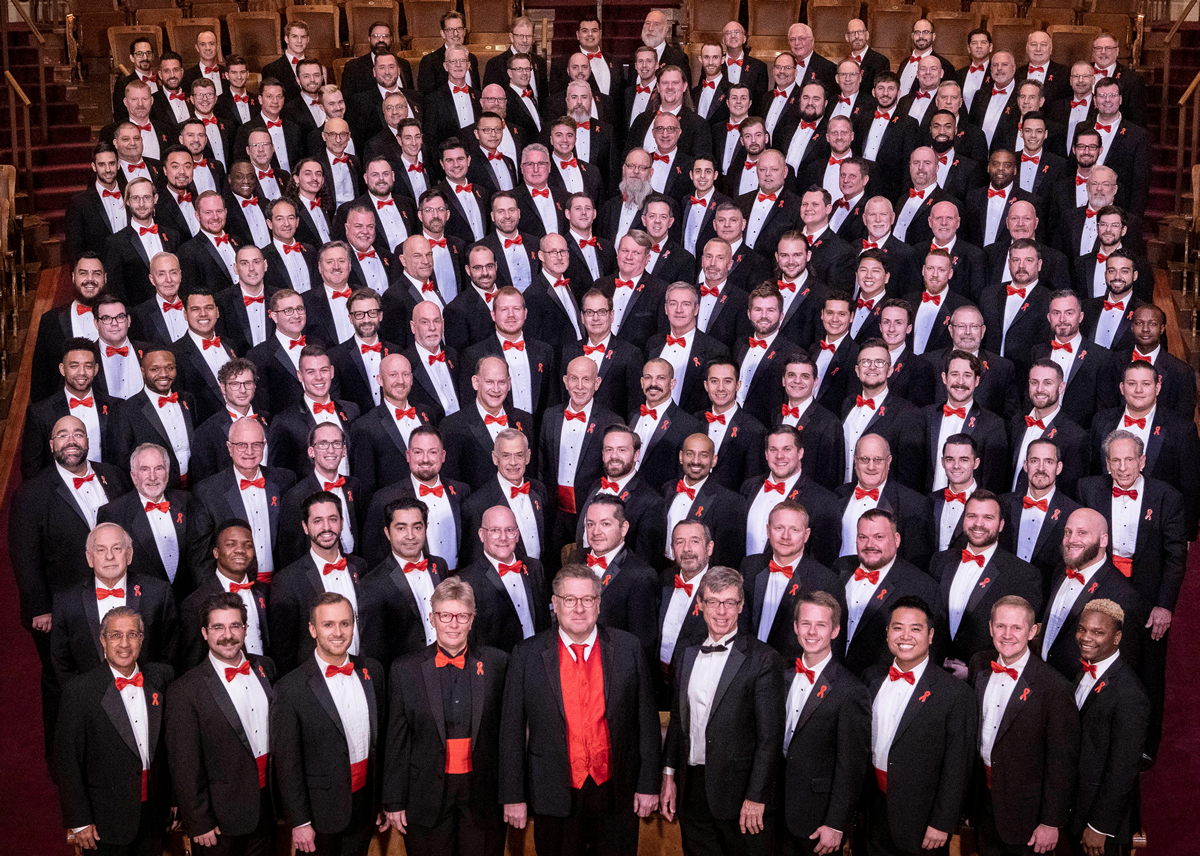 Poland, Turkey, and South Africa are among the places the Boston Gay Men's Chorus has traveled, facing discrimination, but also finding acceptance and camaraderie on the road.
"Music Triumphs Homophobia," a new documentary available on Amazon Prime Video written and directed by filmmakers Craig Coogan and Michael Willer, follows the Chorus's tours around the world and grapples with how spiritual LGBTQ people contend with the homophobic mistranslations of religious texts. It also explores the power of music.
"Our goal is to share … the joy and inspiration that music can have in overcoming prejudice," Coogan, the former executive director of the chorus, said in an interview. "What BGMC has done for 40 years, and other choruses have done as well, is infusing the world with joy, inspiration, and hope."
And it's not just Christianity that misinterprets religious doctrines, Coogan said.
"It wasn't just Christian, and it wasn't Muslim. It wasn't Jewish. It wasn't one particular denomination. It actually was overall," Coogan said.
The Boston Gay Men's Chorus was founded in 1982 and is comprised of more than 200 performers, from all different backgrounds. This diversity of perspective is what drives the mission of the chorus and the documentary, Coogan said.
"The universality of coming together as one voice, to tell one story, is incredibly powerful. And I think that's what audiences identify with," Coogan said.
Because the Boston Gay Men's Chorus had to go on hiatus from performing at the onset and height of the pandemic, Coogan and Willer sought out a solution — to put together a documentary chronicling the history and work of the group.
The pair already had most of the footage before putting together a full, nearly two-hour documentary was a reality for them. For years, people at the chorus, including Coogan and Willer, had captured the various trips for the archives.
"This actually afforded us a unique opportunity to immerse ourselves in 30 terabytes of footage," Willer said.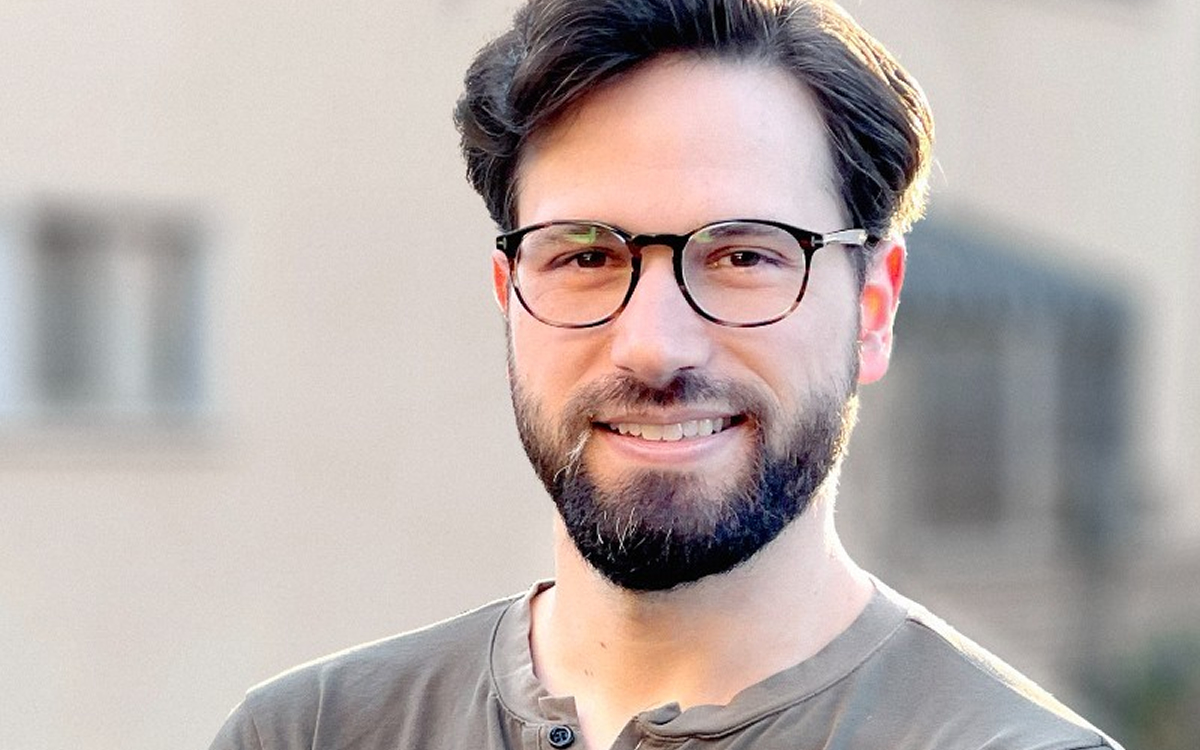 Coogan and Willer put together the footage and filled gaps with additional interviews, which they filmed in a studio at the height of the shutdown while following health and safety protocols.
The entirety of the music paired with the documentary is also produced by the chorus.
Coogan and Willer hope LGBTQ people and non-LGBTQ people alike watch the film and that they experience a "shifting perception."
"We tried to cover as many different perspectives as we had access to that had stories to share," Willer said. "And to give a sense of relatability and humanity to people that are human, and deserve to have their voices heard, and hopefully in a way that is affecting, and that lasts for whoever might watch it."
"It's not about one person, but all these different perspectives," Coogan added.
The title of the documentary is a spin on a translated news headline in Poland when the chorus went there in 2005 — "Music Triumphs Intolerance." It also communicates the mission of the group in a clear, concise way, Coogan said.
"When it really comes down to it, music does triumph over homophobia," he said.