Jonathan Groff to star in Netflix series 'Mindhunter'
'Looking' star added to cast of crime show
Jonathan Groff has landed a new gig on Netflix original series "Mindhunter."
The show, from "House of Cards" executive producer and director David Fincher and Charlize Theron, is based on the book "Mindhunter: Inside the FBI's Elite Serial Crime Unit" by former special agent John Douglas and Mark Olshaker. The book chronicles Douglas's investigation into high-profile serial killers and rapists such as the Atlanta child murderer and Seattle's Green River killer.
According to Deadline, Groff will play FBI agent Holden Ford alongside Holt McCallany, who is set to star as FBI Agent Bill Tench. Anna Torv will also star as a psychologist. The show's premise will have Tench interviewing serial killer to help solve current murders.
Groff will appear in the "Looking" television movie later this year and can be seen in the cast of "Hamilton" on Broadway.
Blade live chat with 'Real Housewives' author Moylan
Interview to 'spill the tea' on all aspects of hit Bravo franchise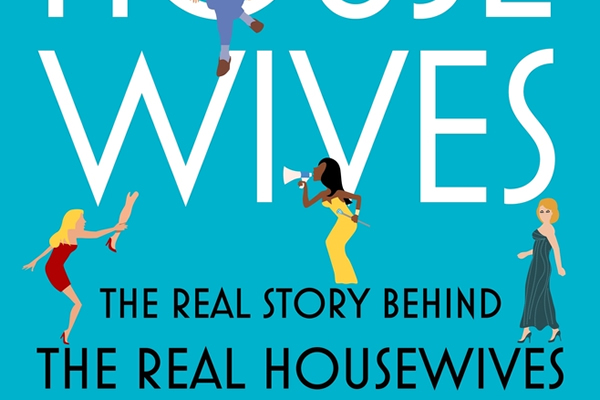 Join the Washington Blade for a live interview with Brian Moylan, a former Blade staffer and author of the new book "The Housewives: The Real Story Behind the Real Housewives." The book explores the origins and ongoing popularity of the franchise. Moylan will be interviewed by his former boss, Blade editor Kevin Naff. The two promise to "spill the tea" Housewives-style about all aspects of the hit Bravo franchise, including whether or not the shows are scripted and just how controlling Bravo is when it comes to marketing the Housewives.
The interview will be held at 4 p.m. on Thursday, June 24 and will stream on all Blade social media platforms, including Facebook, Twitter, and YouTube. The interview will be uploaded to Instagram after it concludes.
SAAM celebrates drag culture, American art
Virtual bingo night hosted by KC B. Yoncé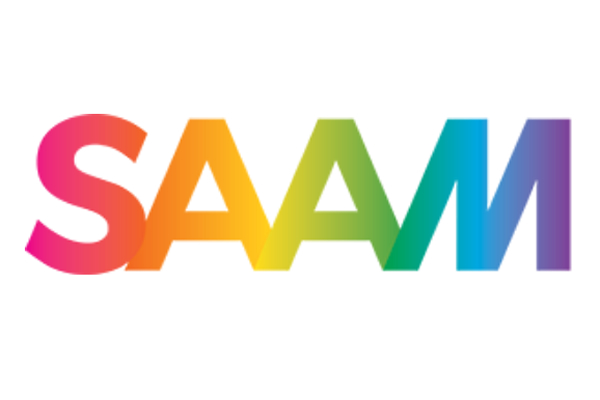 The Smithsonian American Art Museum will host "Virtual Drag Queen Art Bingo Night" on Friday, June 18 at 7 p.m. The event will be hosted by DC drag diva KC B. Yoncé.
Event attendees are encouraged to register now and request 1 to 4 printable bingo cards featuring artwork by American artists who are part of the LGBTQ+ community.
D.C.-area registrants are eligible to get 10% off Red Bear Brewing's official 2021 Pride Helles lager, Smash Me With A House. This offer is available for pick up only while supplies last. Must be 21+ with proper ID and show SAAM coupon to Red Bear Brewing staff to apply the discount.
For more information, visit the museum's website.
'We're Gonna Die' includes themes of grief, death, depression
But don't let that deter you from Round House production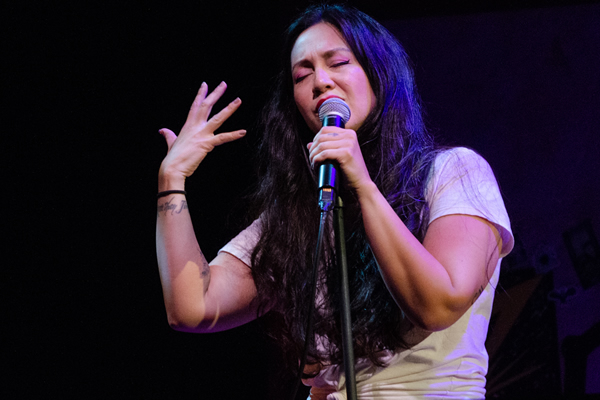 'We're Gonna Die'
Streaming through July 11
Round House Theatre
$30
Roundhousetheatre.org
Round House Theatre's current filmed offering, "We're Gonna Die," could be described as sad words interrupted by upbeat melodies. But it's not that simple.
Penned by Young Jean Lee, the hour-long solo show is based on real experiences but without details specific to place or year. Its monologues are the memories of a youngish woman (simply called the Singer in the program) who arrives at the harsh conclusion that horrible things happen all the time, and in the end, we die. But it's not all gloom and doom. The playwright – who's been called the queen of unease – peppers her work with the unexpected and the uncomfortable as well as some fun surprises and humor. And after every gloomy tale the singer shares, there's a pop-sounding song with equally unsettling lyrics.
This kind of back and forth between the serious and the not so serious, makes the show interesting.
Director Paige Hernandez, who also provides the show's happy, informal choreography and the scenic design (a sort of downstairs grungy club look), brings a fresh unpretentiousness to the piece that gels nicely with the available energy of Helen Hayes Award-winning Filipinx American actor Regina Aquino.
Sporting a knotted T-shirt and black leather pants, Aquino comes ready to work. She barrels through (in a good way) a litany of brutal memories with an inviting intensity while radiating an emotional suppleness that keeps you with her throughout the evening's various twists and turns.
As the Singer, Aquino wastes no time in apprising the audience of the miseries of life. Childhood and tween years aren't pleasant: she's shunned by alleged best friends; learning to ride a bike is violently traumatic; and during a playful game of spy, she witnesses her weird Uncle John become reduced to a puddle of tears after reciting his nightly mantra: "I am shit. I am shit." The singer learns early that life isn't easy.
Romance proves illusive. There's no dating in high school. College is a series of one-sided relationships with guys who drink too much. When she finally gets together with what seems the ideal man, he leaves her.
Things continue uncomfortably. At a family reunion she overhears her mother describing her as less lovable than her sister. But it's her father's seemingly unfair and tragic death from lung cancer that hits hardest. She knows then that despite what we may want to believe, we all die and rarely prettily.
It's oddly comforting how she concludes that none of us are special; no one is immune to unhappiness, pain, disease, and the long dirt nap. We all have this in common.
Lee (the first Asian-American woman to have a play on Broadway with "Straight White Men") wrote "We're Gonna Die" not long after her father's death. Perhaps that's why the harrowing monologue describing the patriarch's demise is the show's most affecting. And it's definitely where Aquino's gifts for pathos and sensitivity come to the fore.
This is a solo show, indeed, but Aquino isn't alone on stage. She's joined by The Chance Club, a four-person rock band featuring Laura Van Duzer, Matthew Schleigh, Jason Wilson, and Manny Arciniega. Aquino and band's interactions feel spontaneous and not over-rehearsed, infusing the show with the charm of a small live concert.
"We're Gonna Die" comes with a content advisory: "This production includes themes of loss, grief, death, and depression." But please, don't let that deter you. It's in fact peculiarly uplifting.
And by show's end, you'll be humming along to a catchy tune with the memorable chorus: "I'm gonna die / I'm gonna die someday / Then I'll be gone / And it will be OK."