Dan Savage responds to Susan Sarandon's pro-Trump comments
sex columnist throws in his two cents about Trump vs. Clinton
Dan Savage responded to Susan Sarandon's comments on MSNBC on Monday night saying he won't be voting for Donald Trump over Hillary Clinton.
Speaking with Chris Hayes, Sarandon, a Bernie Sanders supporter, suggested she would feel inclined to vote for Trump over Clinton.
"She doesn't [believe in] what Bernie believes in… Some people feel that she's not authentic, that she's a liar, so what difference does it make? I think a lot of people are 'sorry, I just can't bring myself to [vote for Hillary].' I don't know. I'm going to see what happens," Sarandon says in the interview.
"Some people feel Donald Trump will bring the revolution immediately if he gets in then things will really, you know explode. Some people feel that," Sarandon continues. "If you feel it's pragmatic to shore up the status quo right now then you're not in touch with the status quo. The status quo's not working."
Following Sarandon's interview, Savage appeared on the network to discuss the anti-LGBT bills in Georgia and North Carolina. Before beginning the topic at hand, Savage addressed Sarandon's comments and made it clear he doesn't find Trump to be a worthwhile candidate in any situation.
"Can I just say I'm for Bernie, or Hillary, or both. Come November I plan to vote for the Democratic nominee whoever it is, because the lesser of two evils is less evil, and I don't think Donald will bring the revolution," Savage says.
Washington Spirit host largest halftime drag performance in NWSL history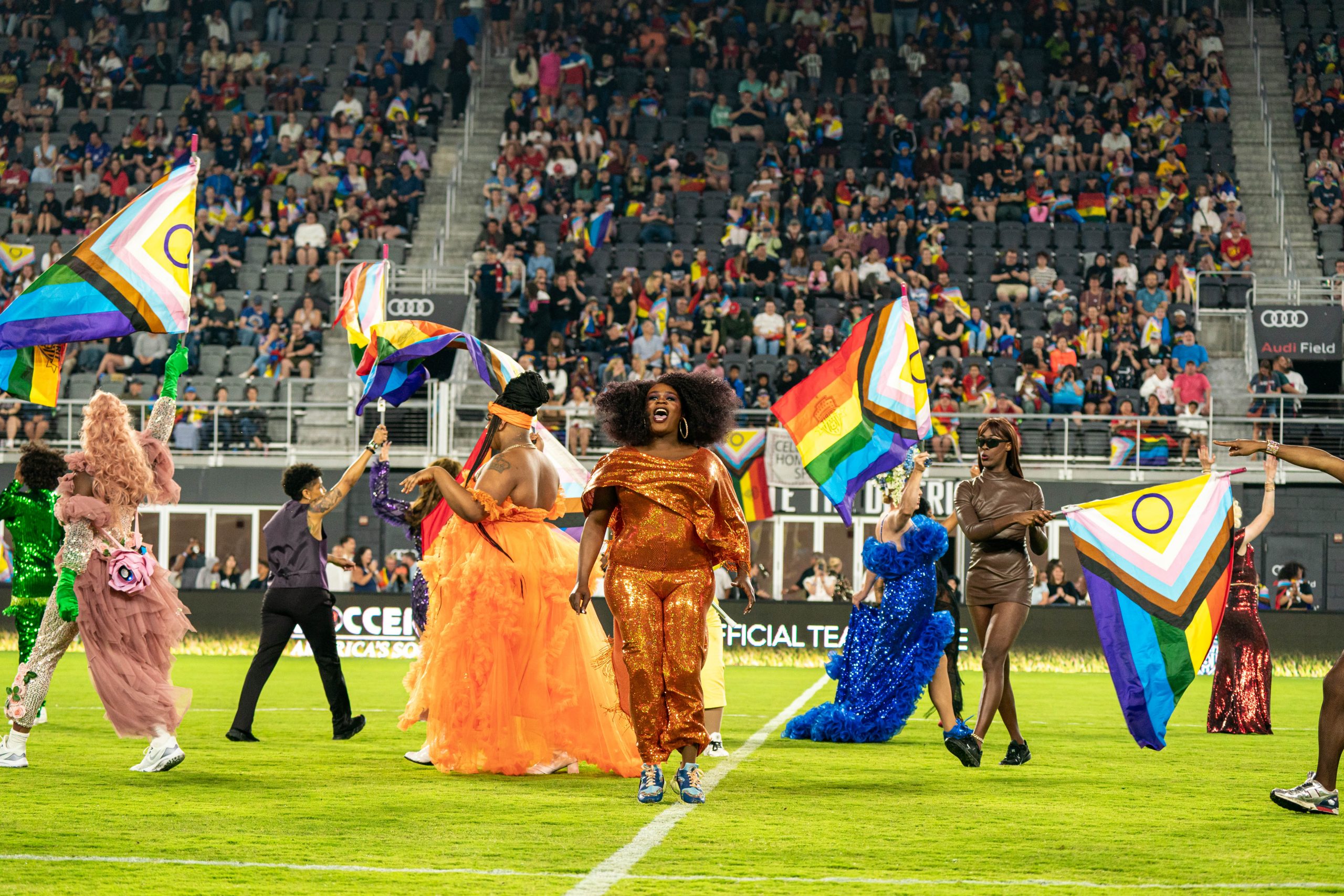 The Washington Spirit celebrated the LGBTQ+ community with the team's annual Pride Night at Audi Field this past Saturday. Highlighting that evening's Pride-themed festivities was a
halftime drag performance, featuring over a dozen drag performers from around the
DMV. It was the largest halftime drag performance in NWSL history.
Performers included: Shiqueeta Lee, KCByonce, Citrine the Queen, Elektra Gee, Kabuki Bukkake, Delila B. Lee, Capri Bloomingdale, Tara Ashleigh Austin, Gigi Couture, Dorsell Phinn, Tula, Twix the Drag Queen, Bootsy Omega, Princeza.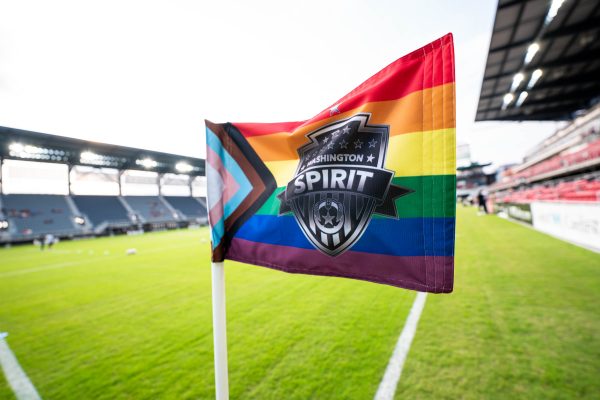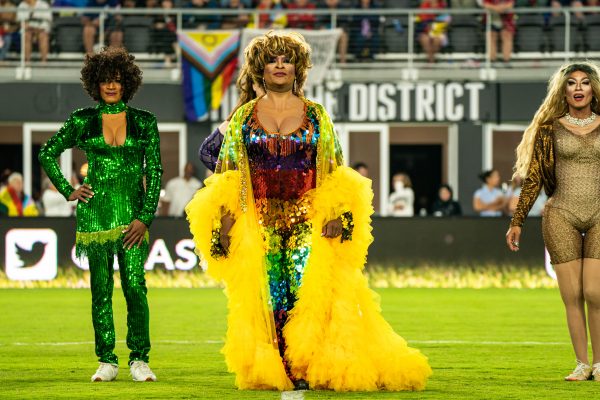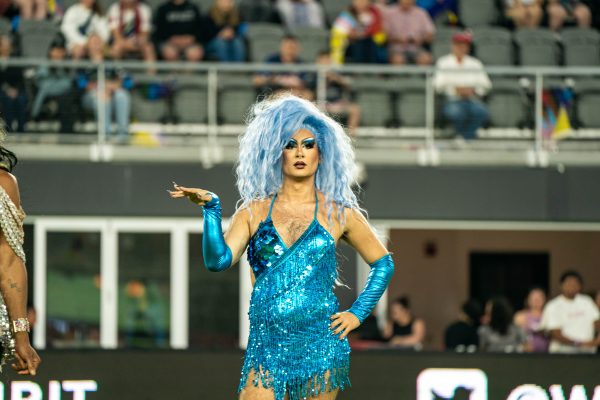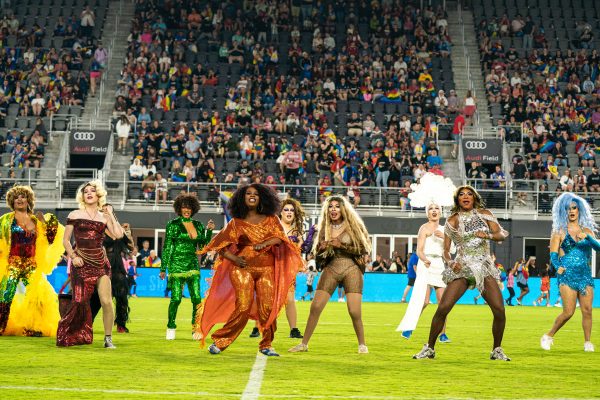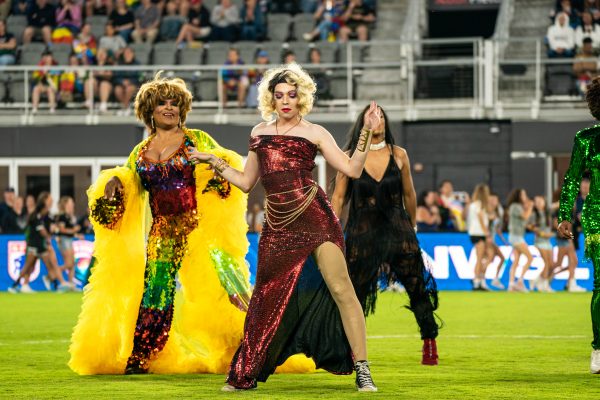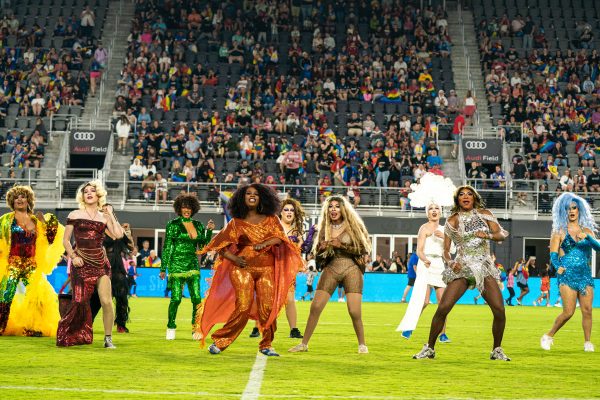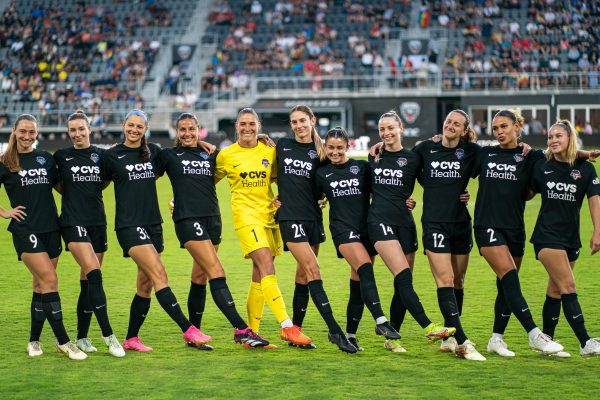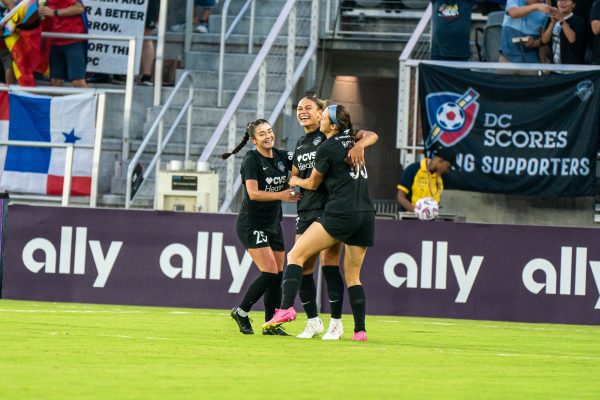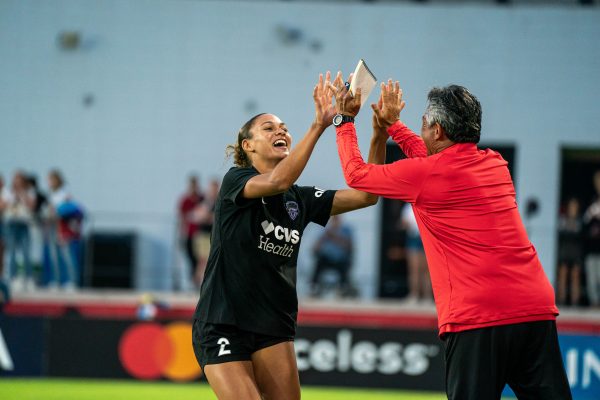 PHOTOS: Reston Pride
Annual LGBTQ celebration held at Lake Anne Plaza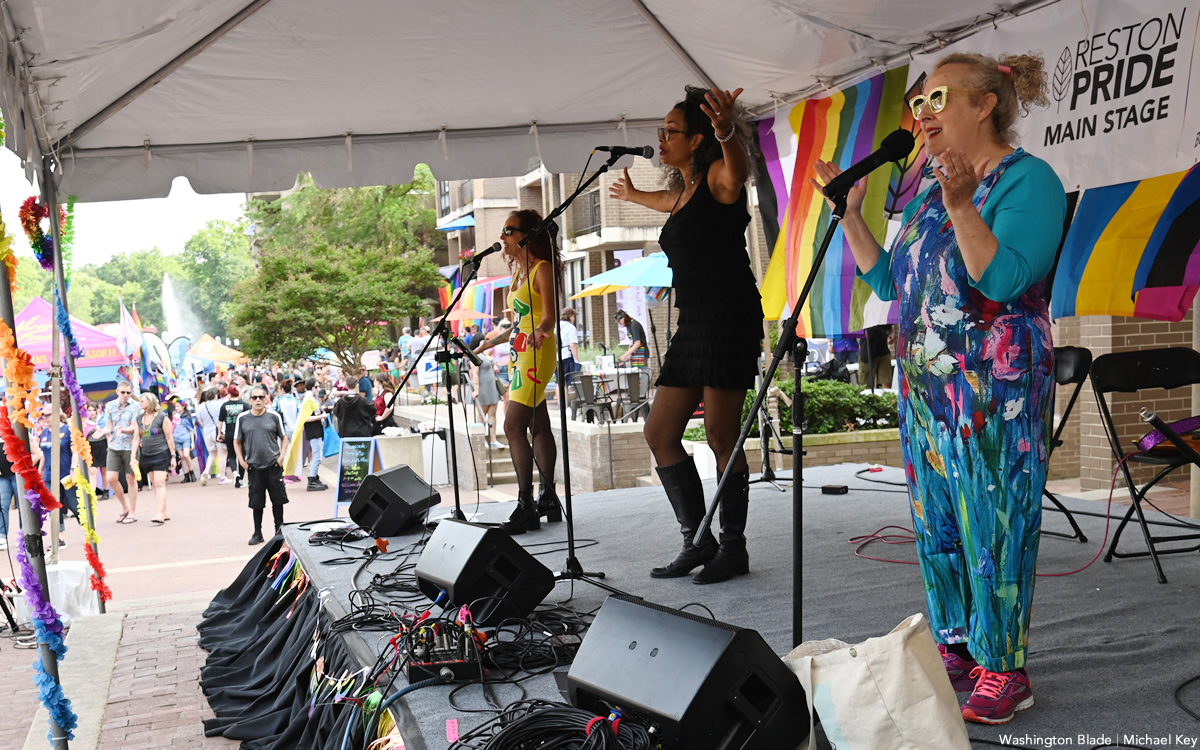 The 2023 Reston Pride Festival was held at Lake Anne Plaza in Reston, Va. on Saturday, June 3. The music group Betty was the headliner of the festival.
(Washington Blade photos by Michael Key)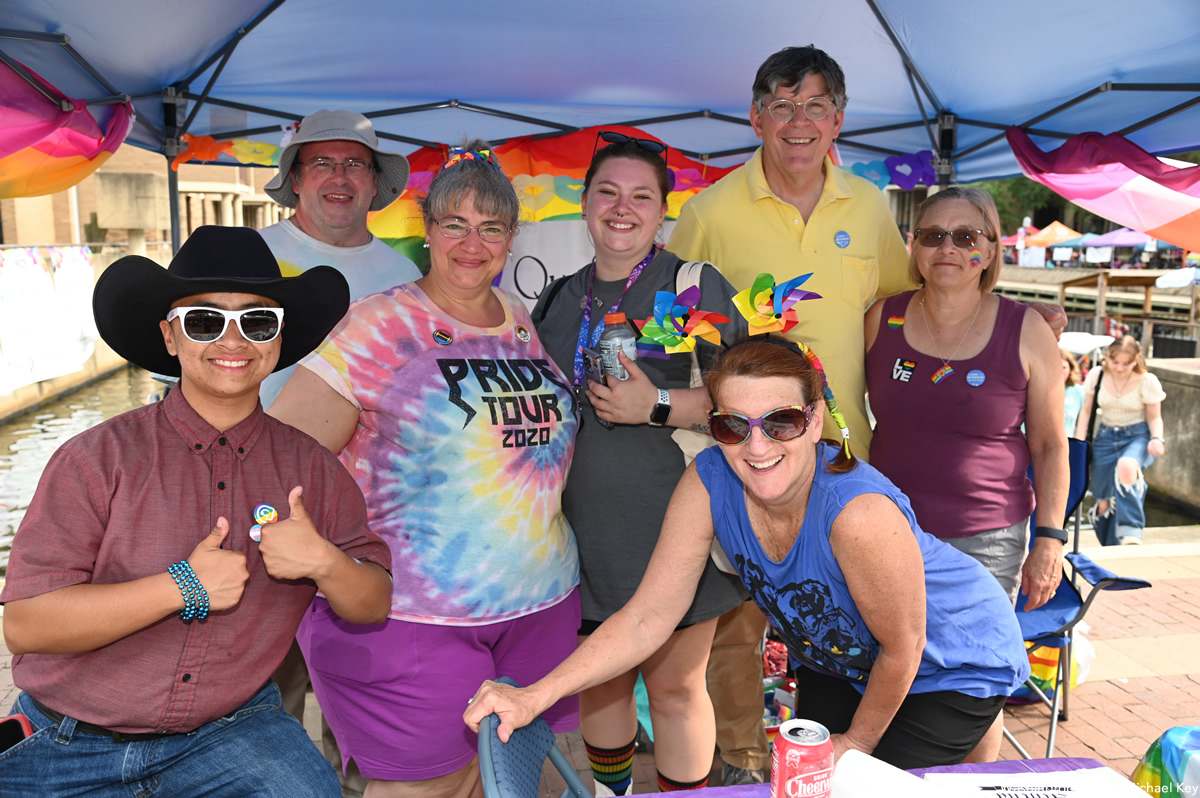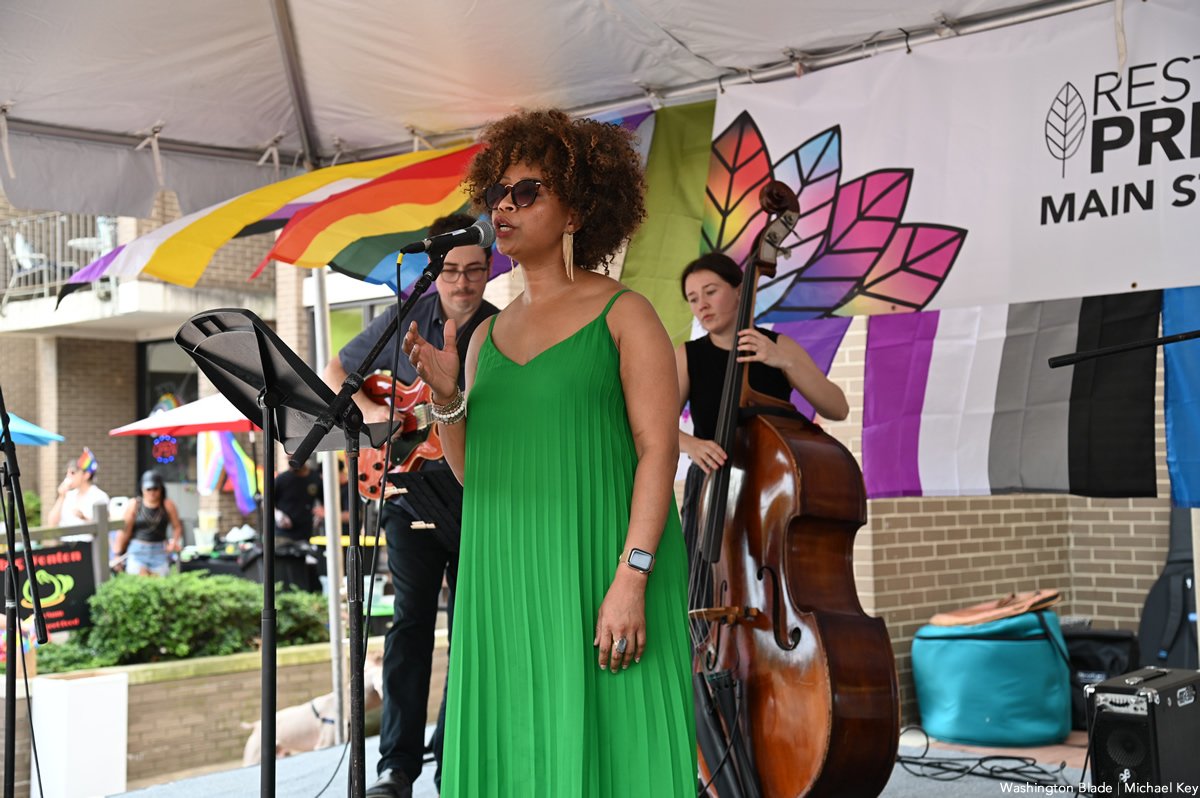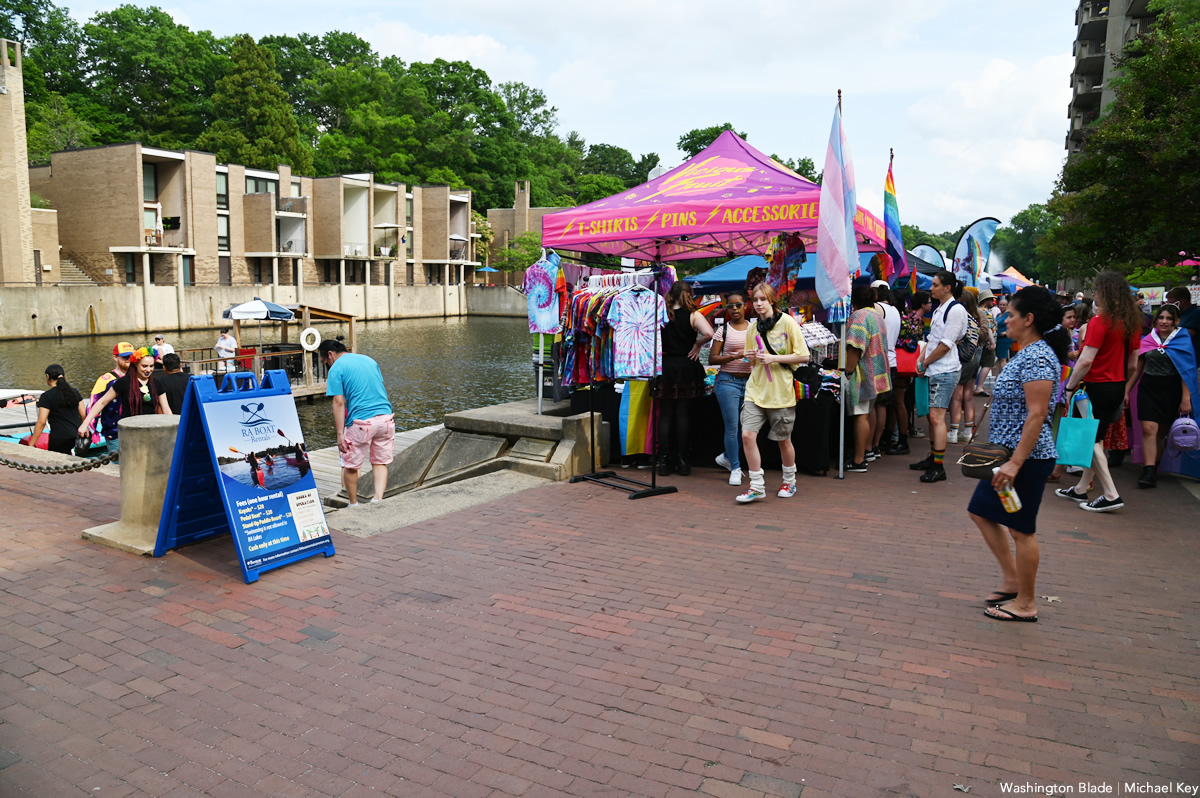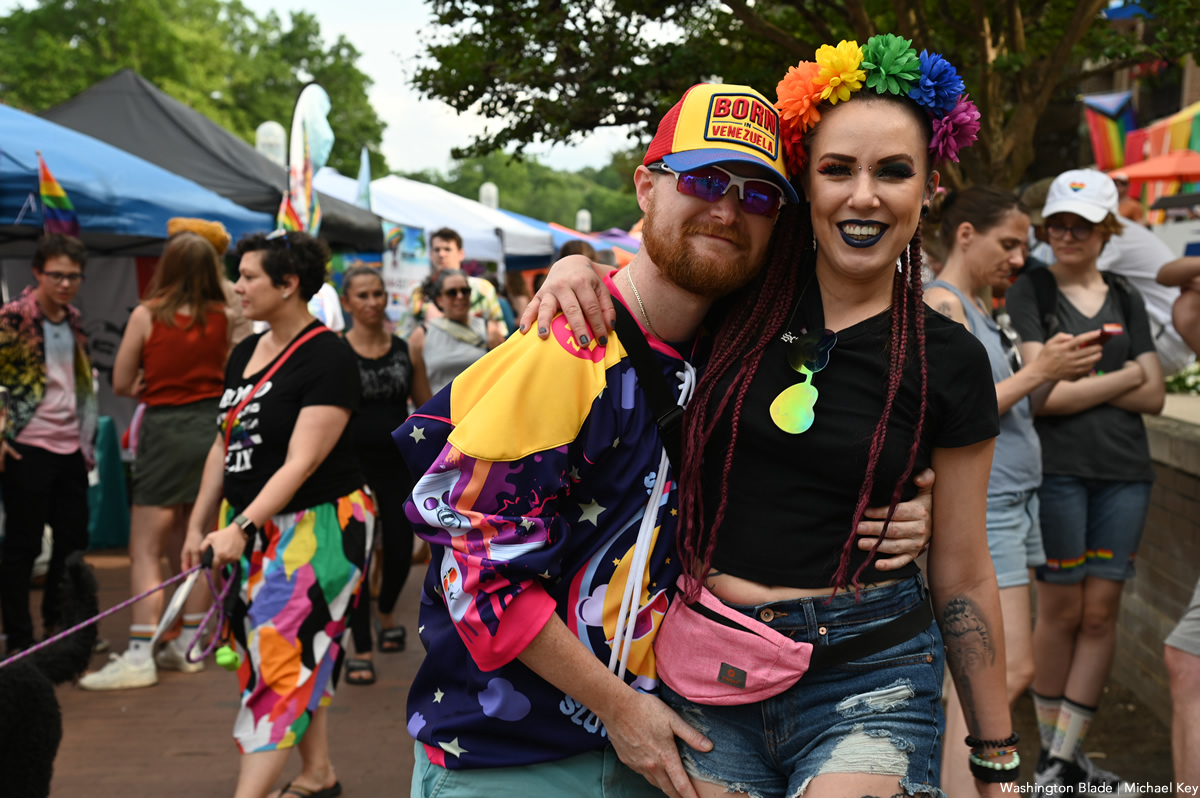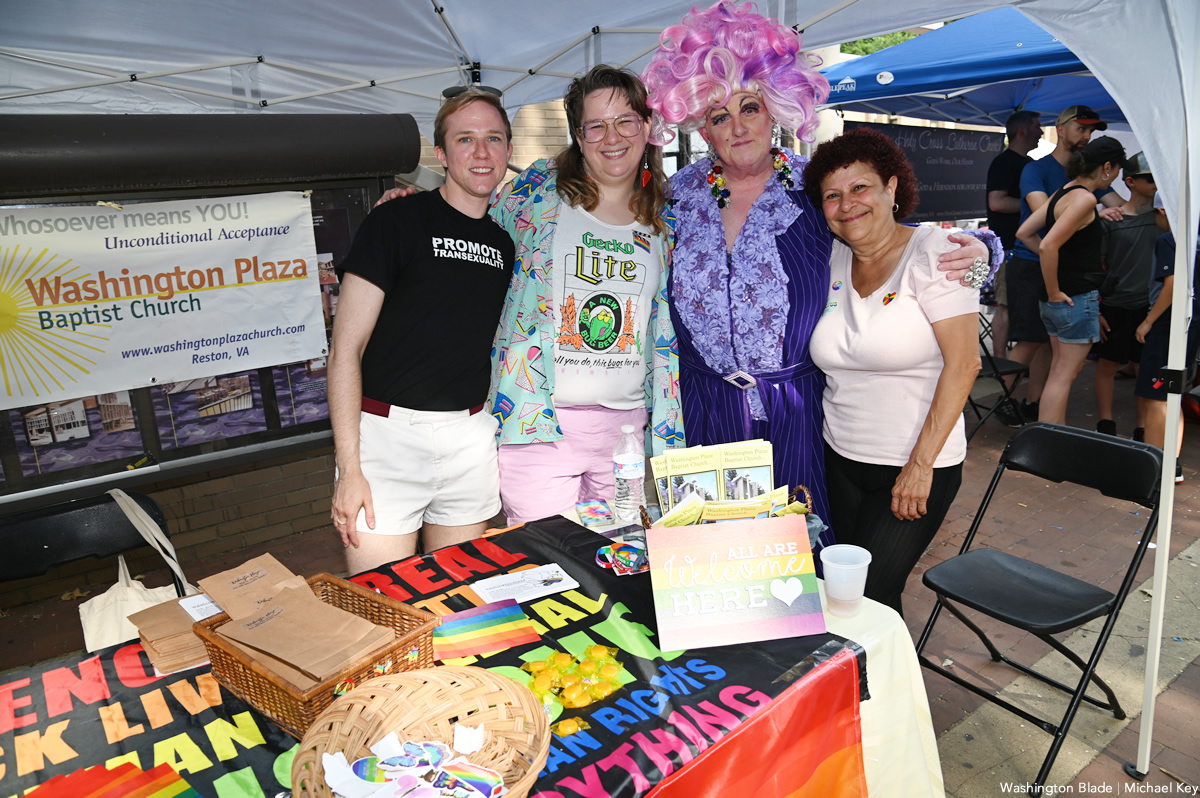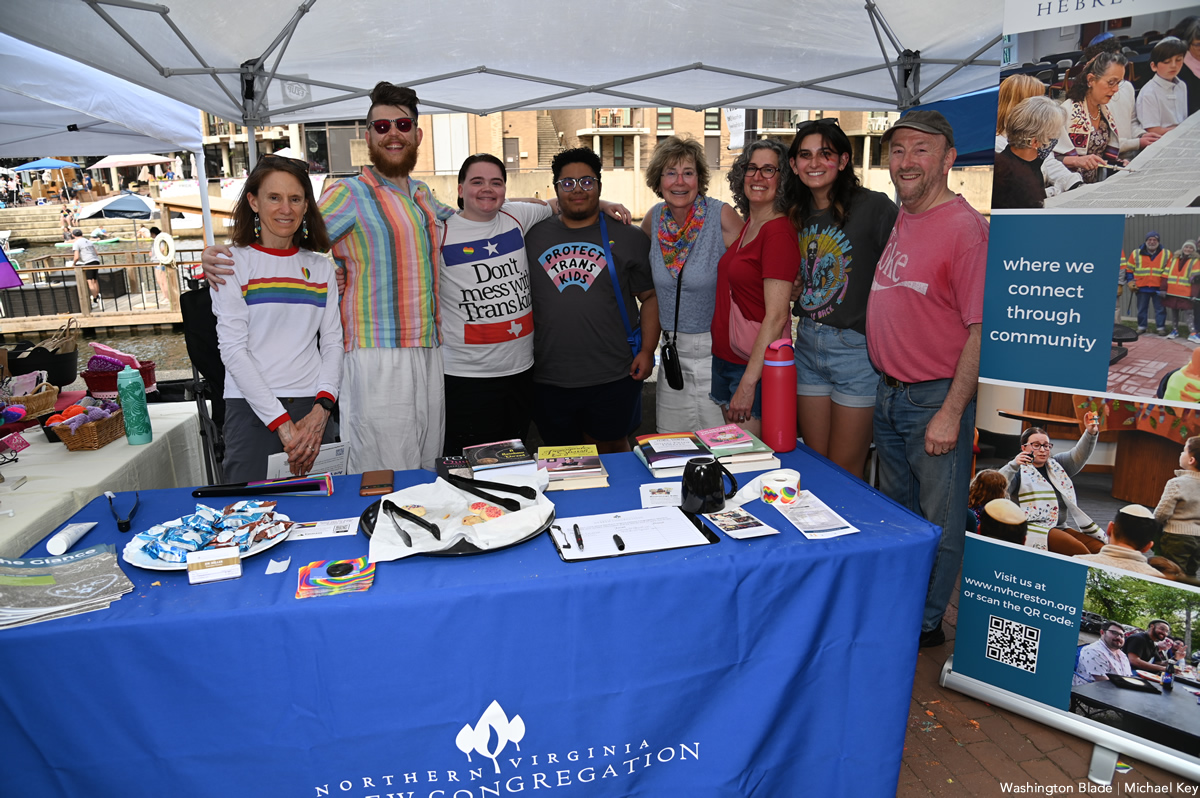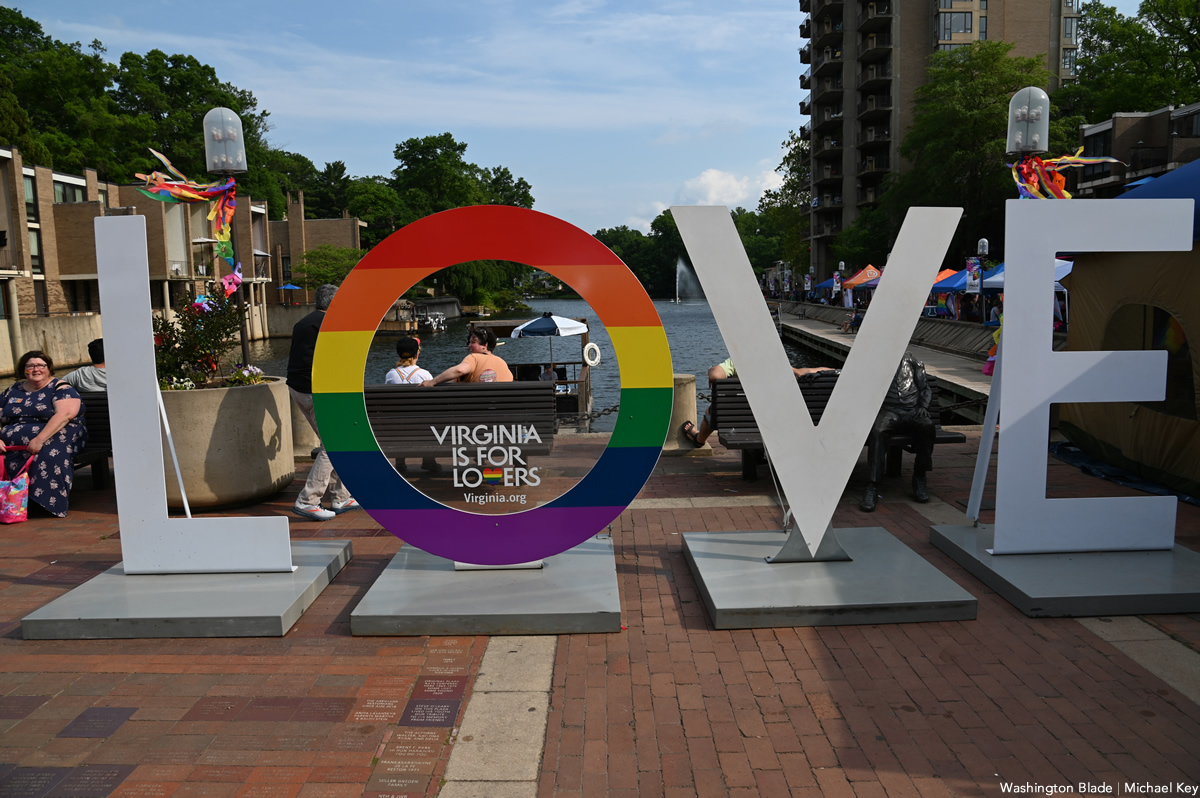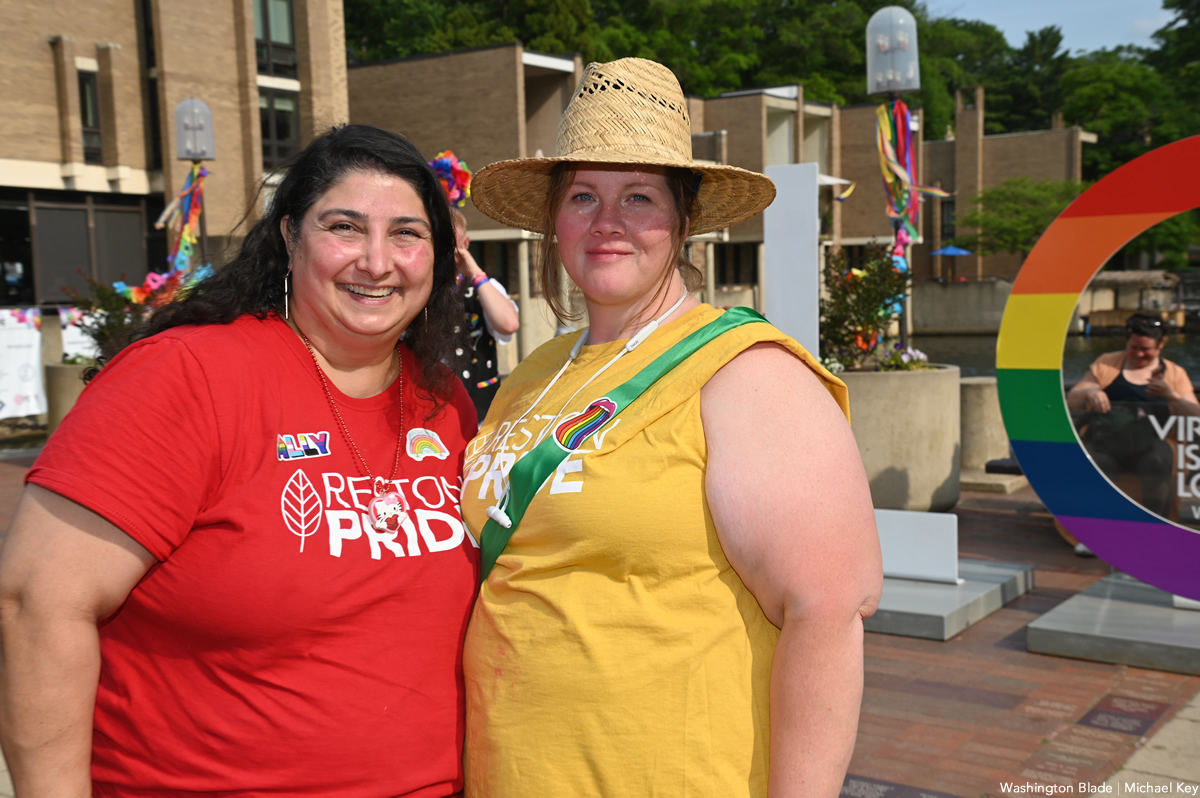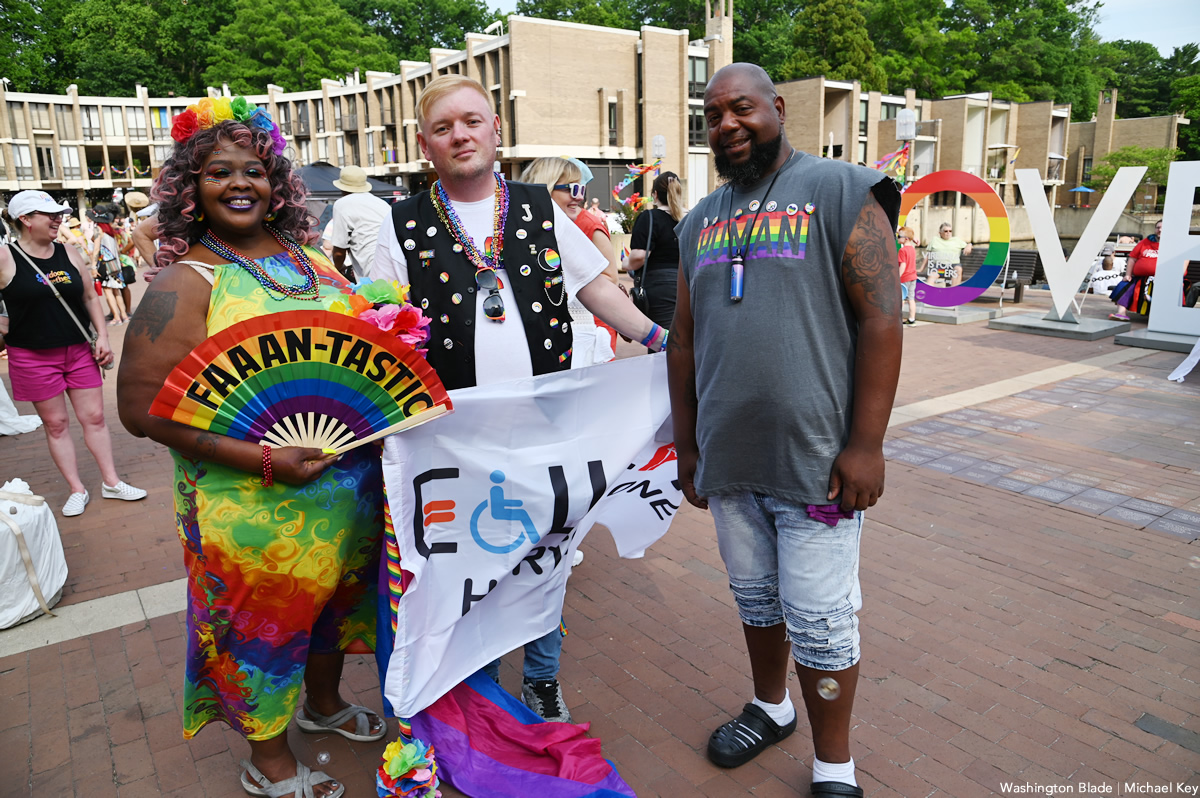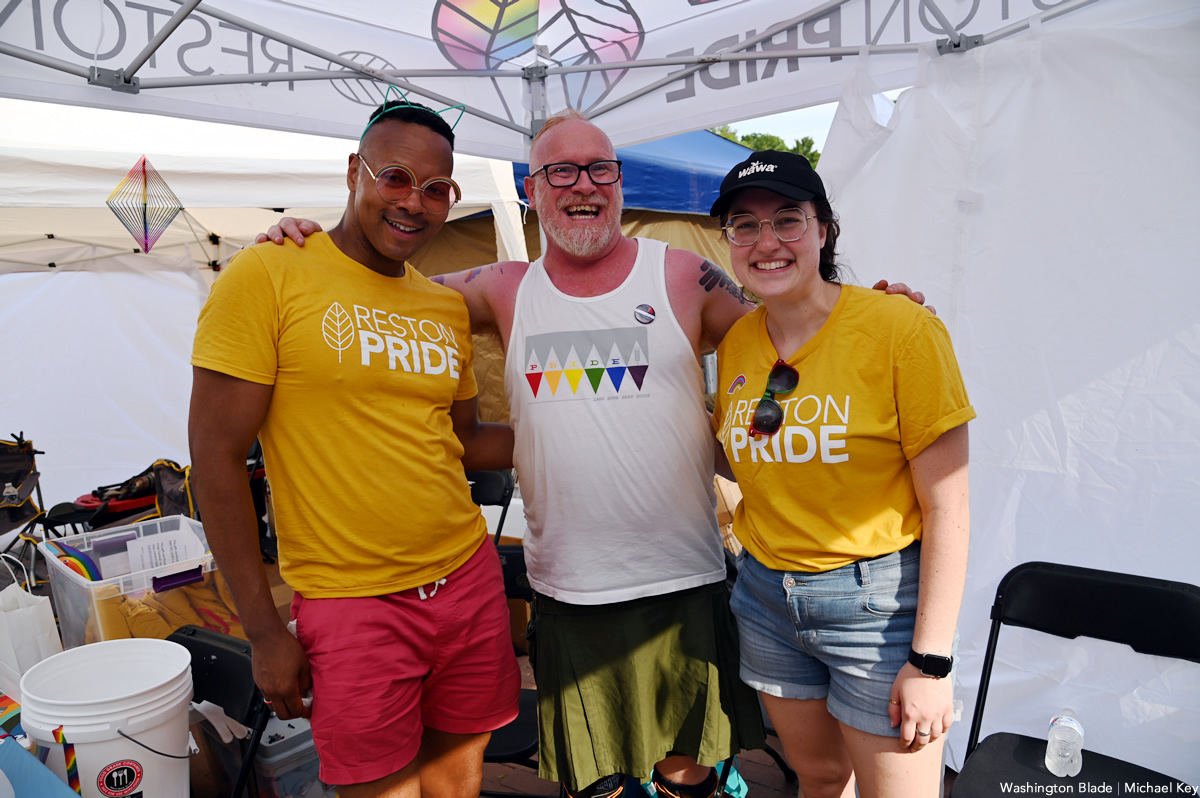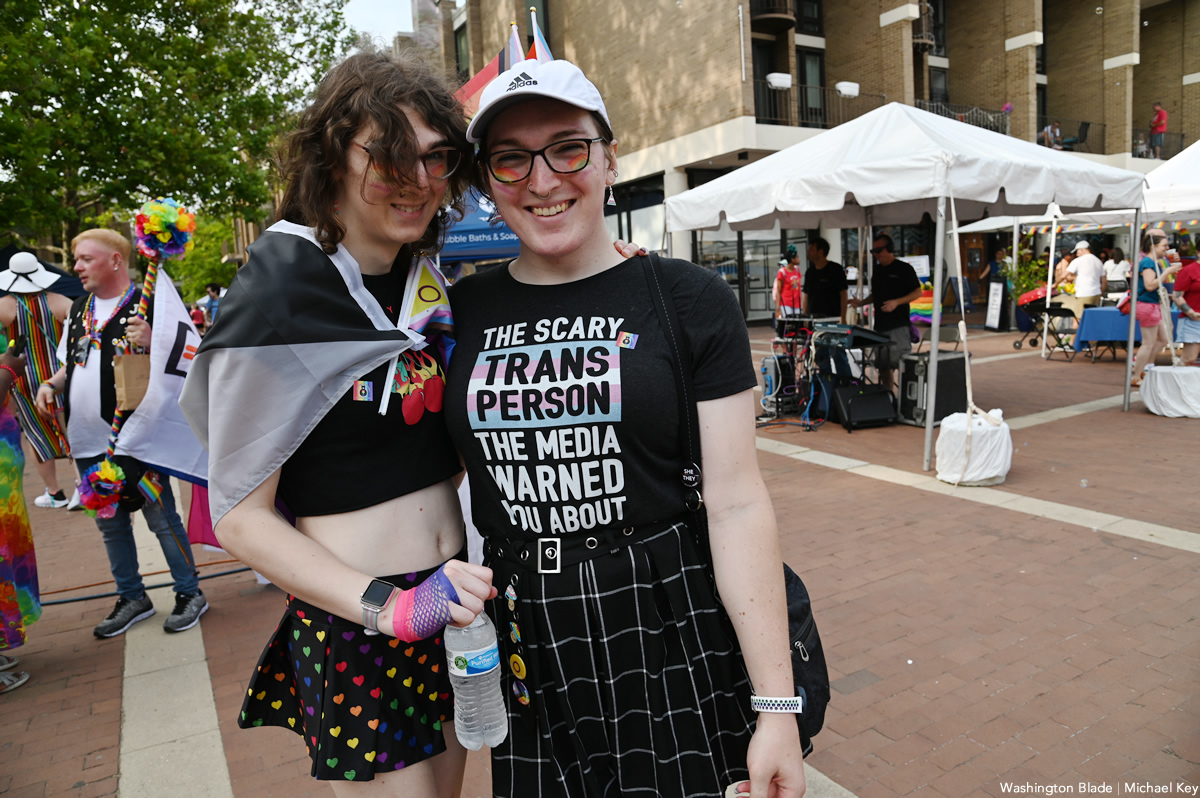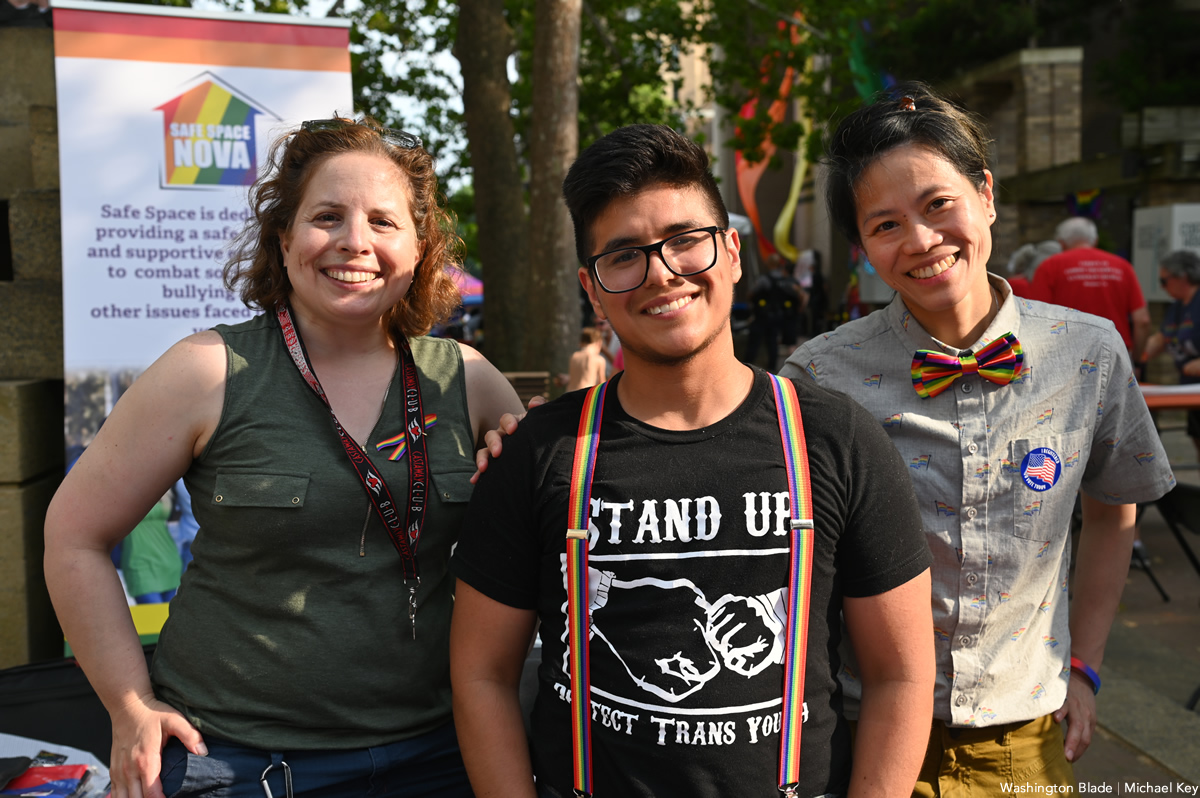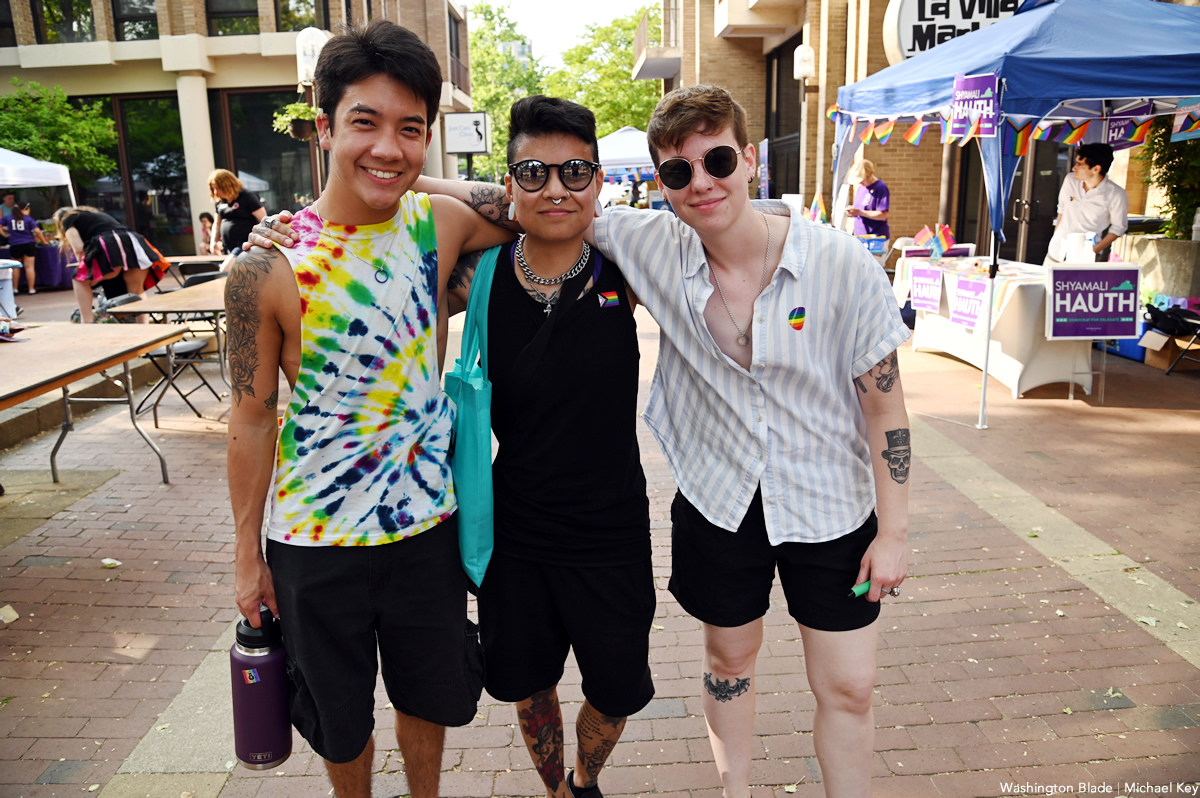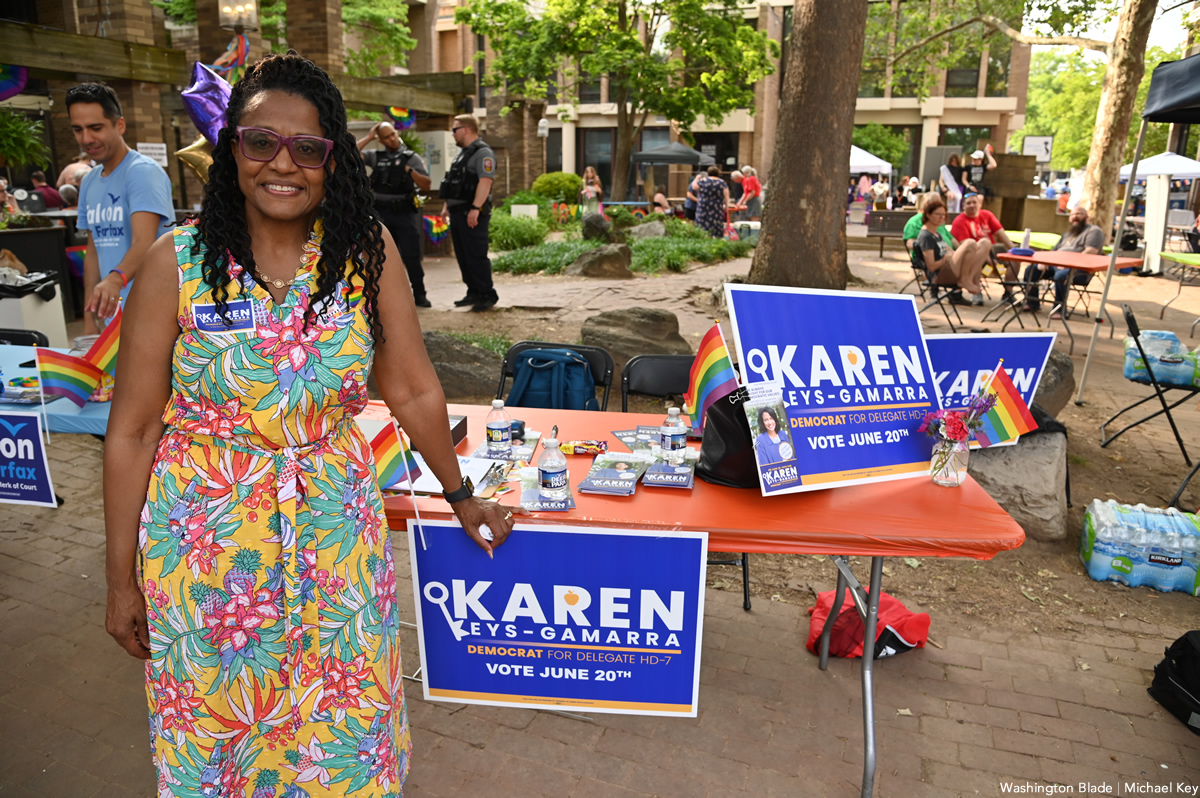 Covering @RestonPride for @WashBlade . @bettymusic performing: pic.twitter.com/sZaIlVANi8

— Michael Patrick Key (@MichaelKeyWB) June 3, 2023
PHOTOS: Alexandria Pride
Virginia city holds LGBTQ celebration at City Hall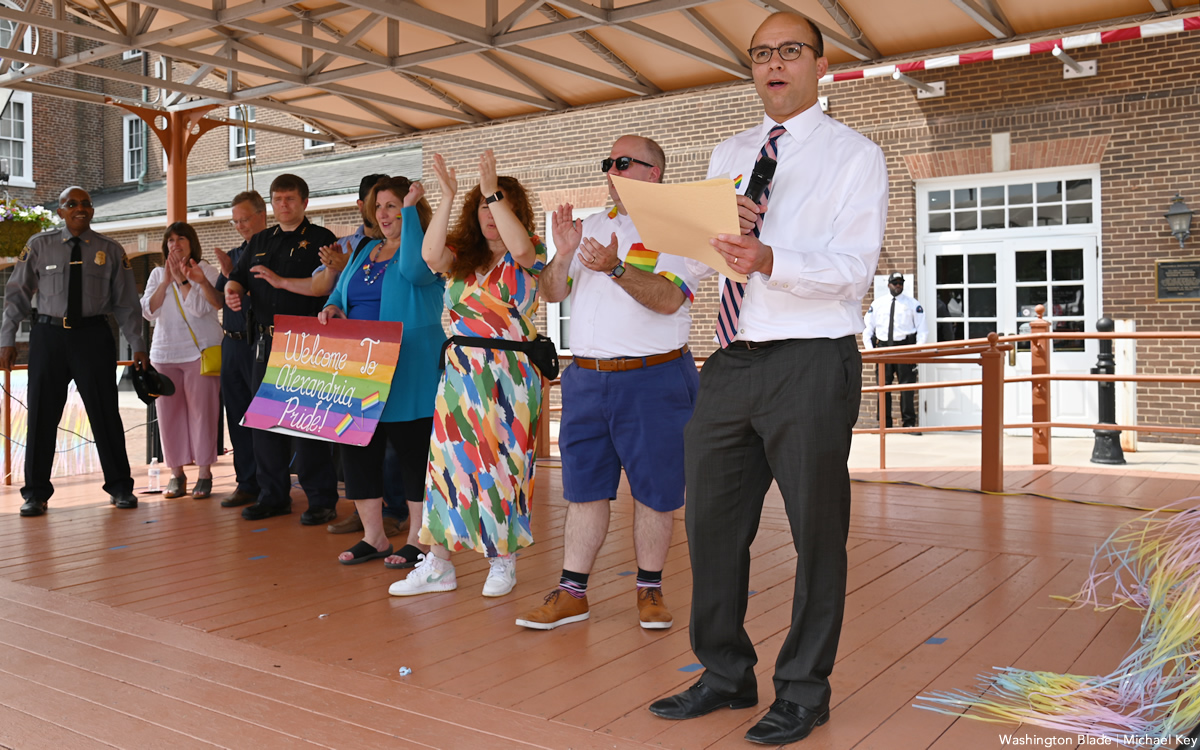 The City of Alexandria, Va. held its sixth annual LGBTQ Pride Festival at Alexandria City Hall on Saturday, June 3.
(Washington Blade photos by Michael Key)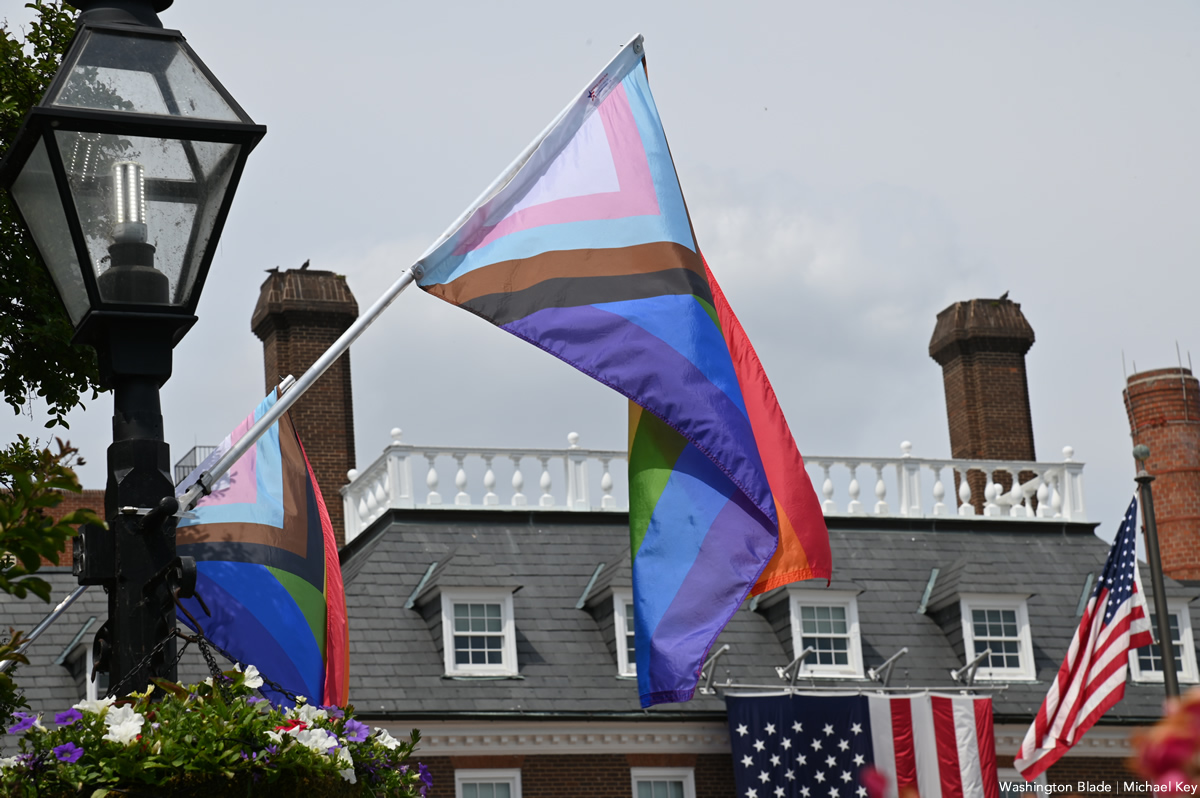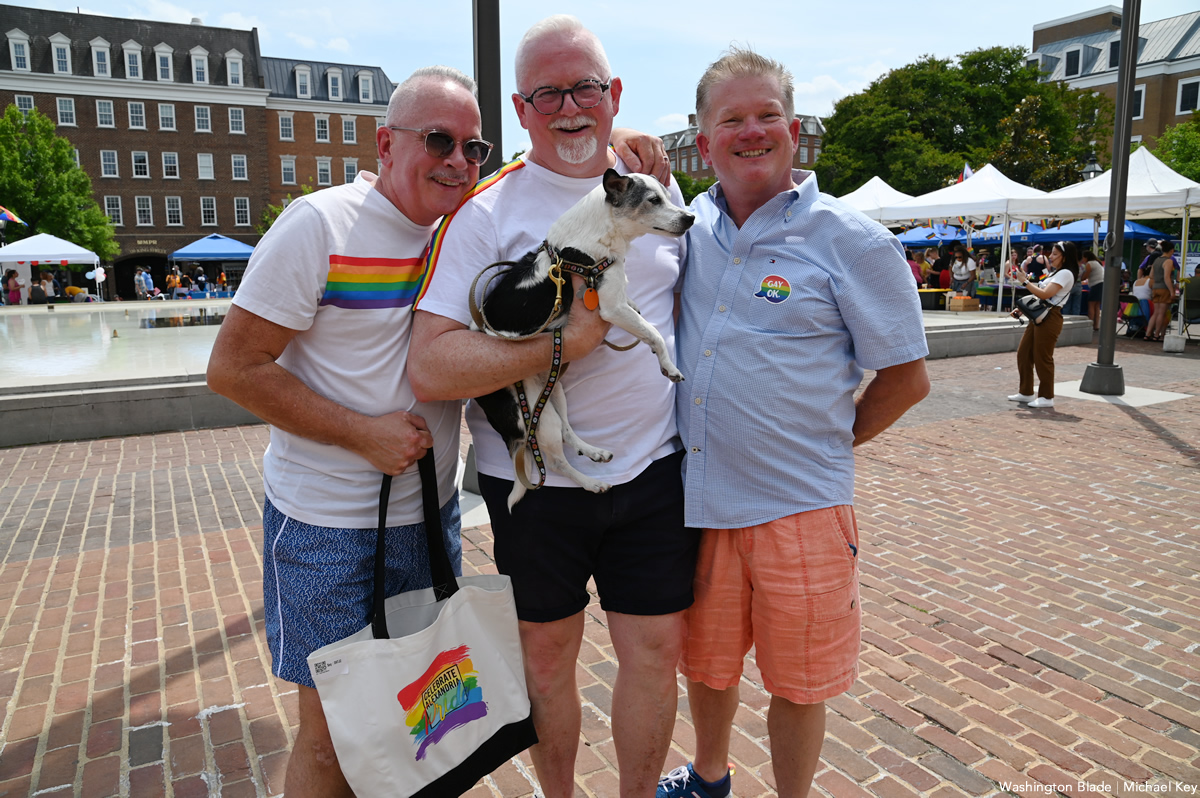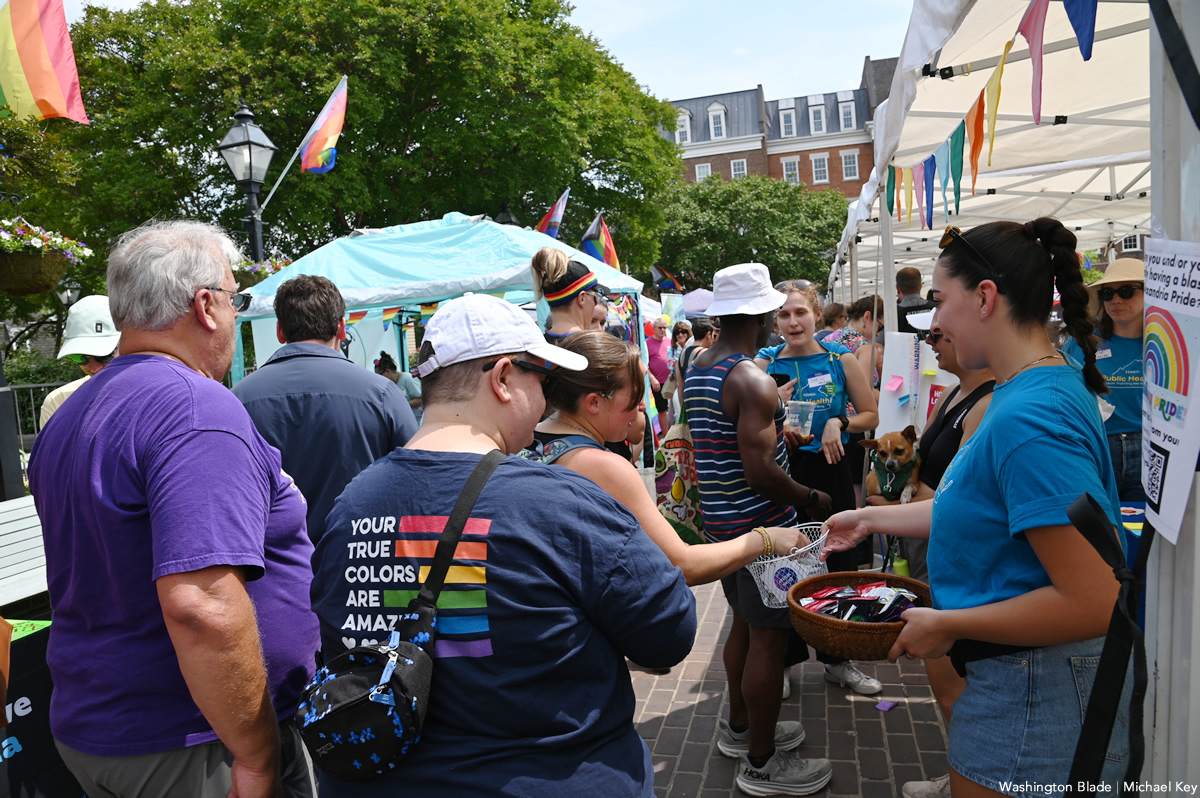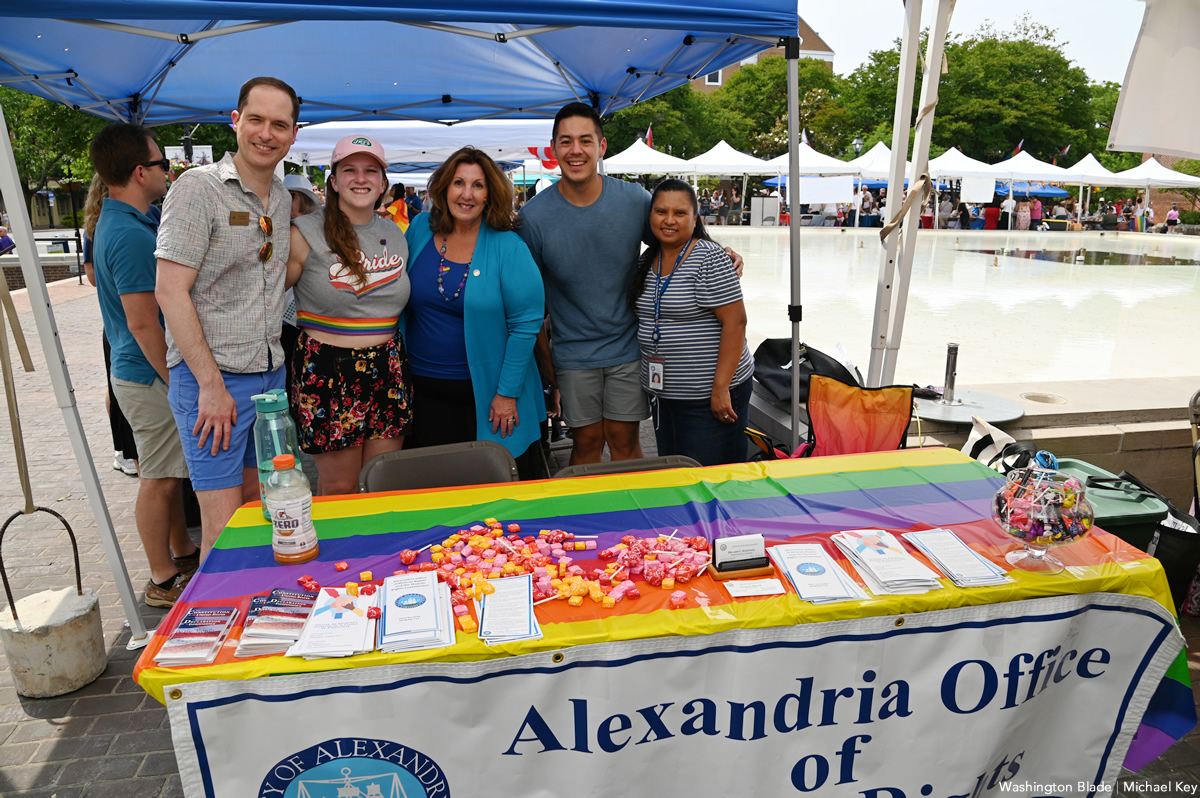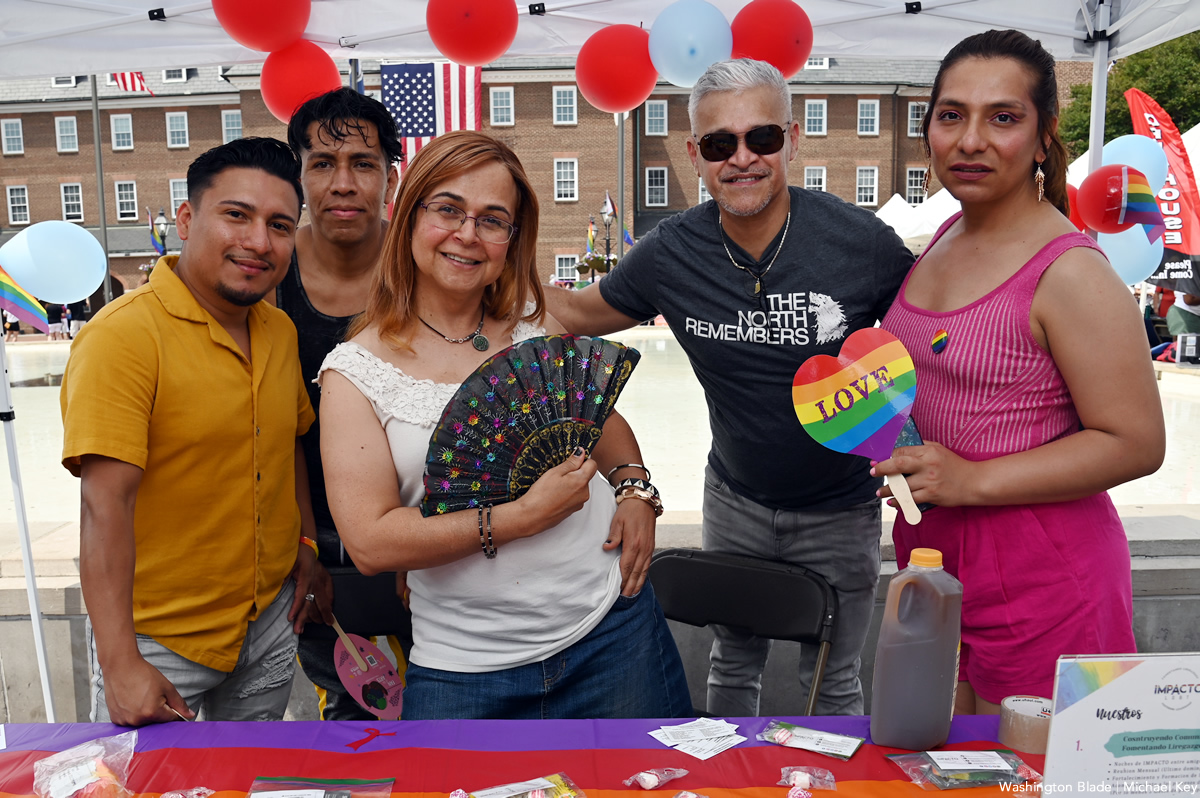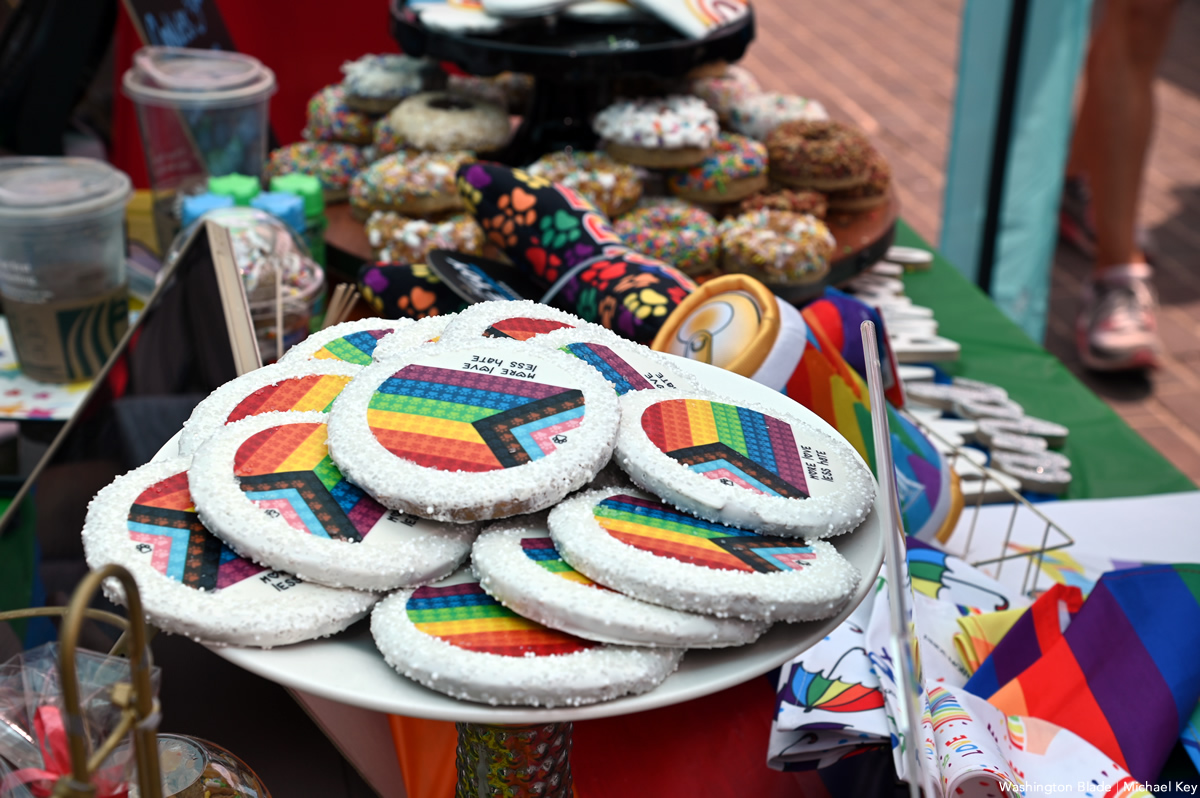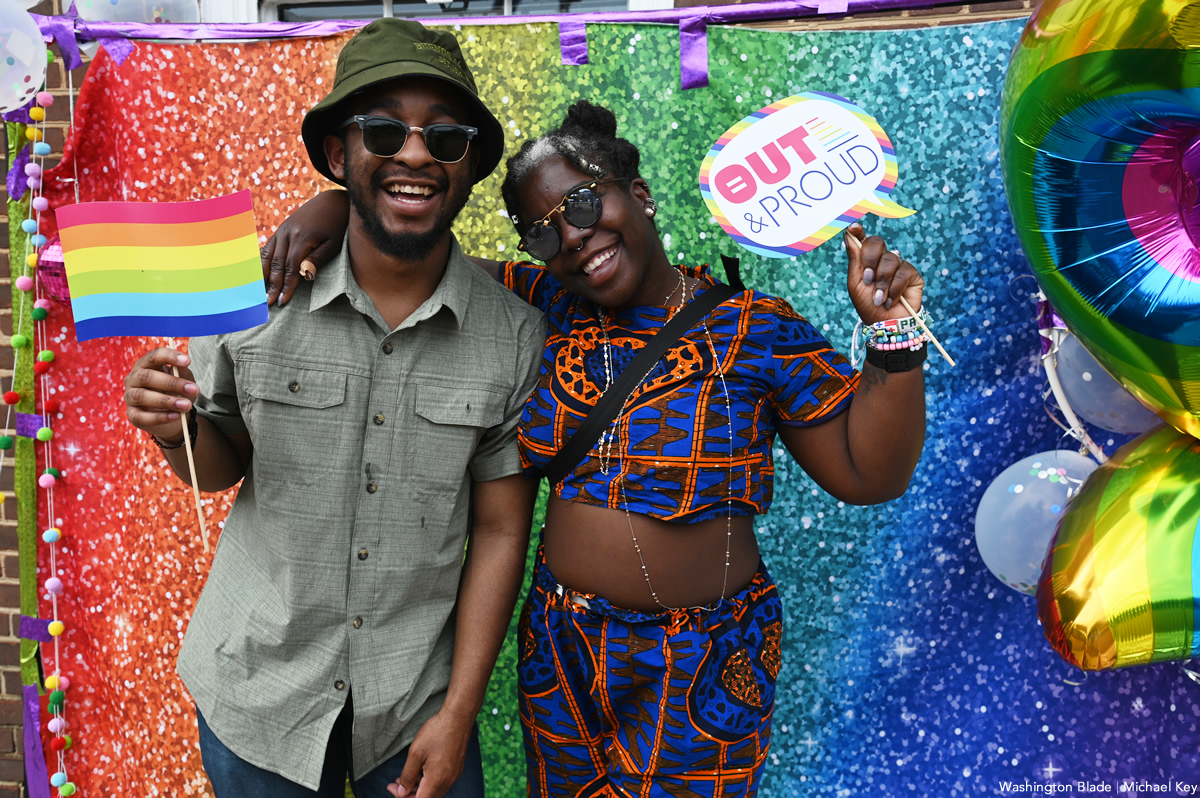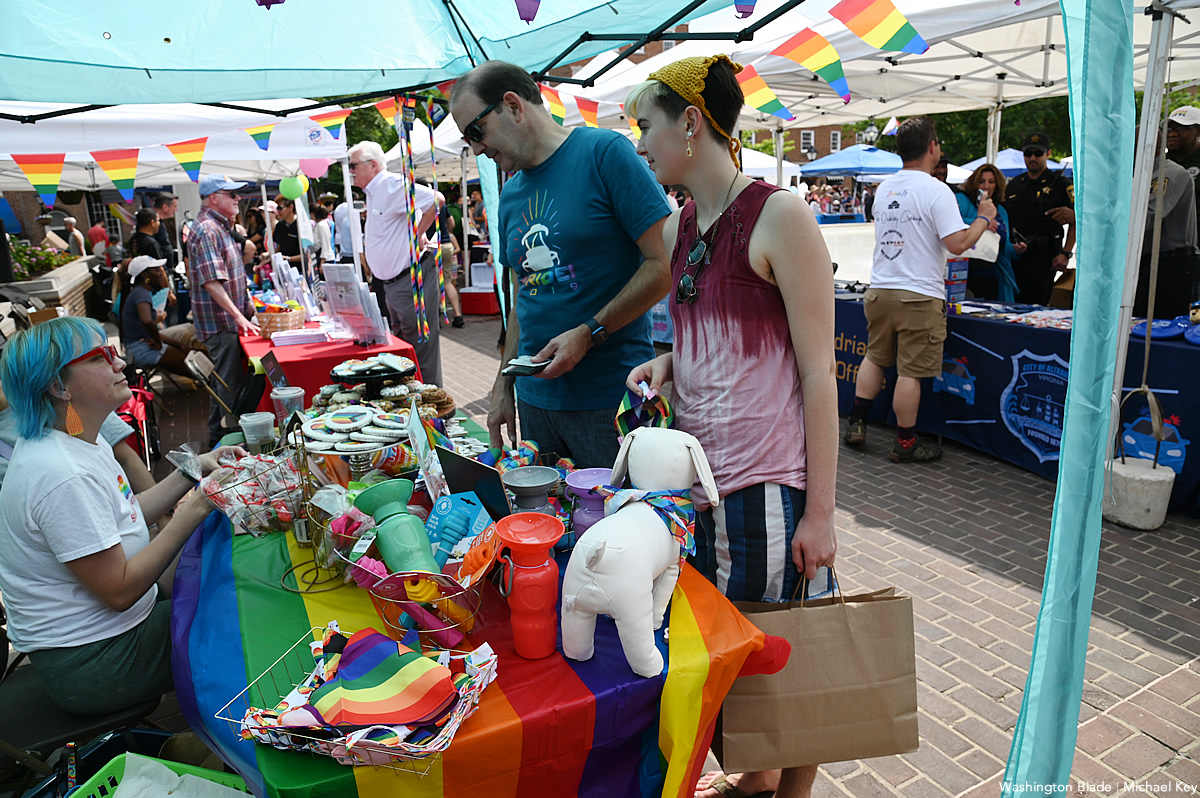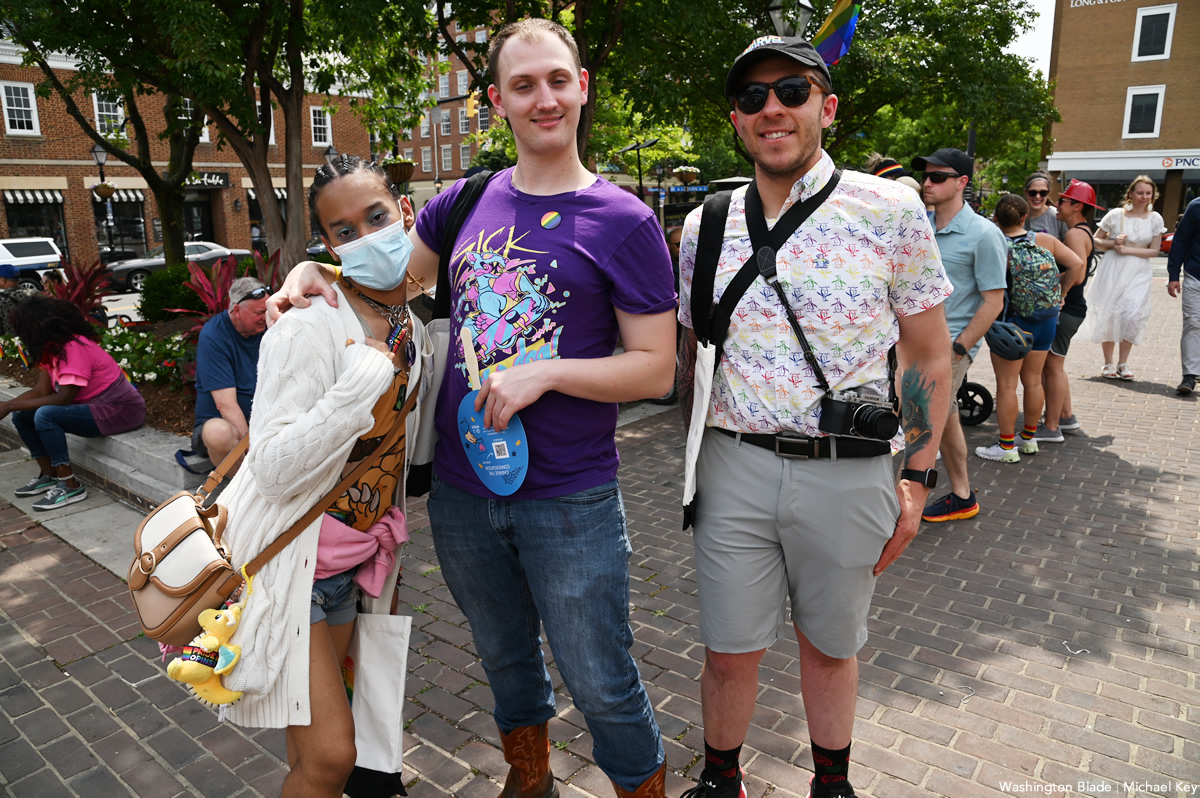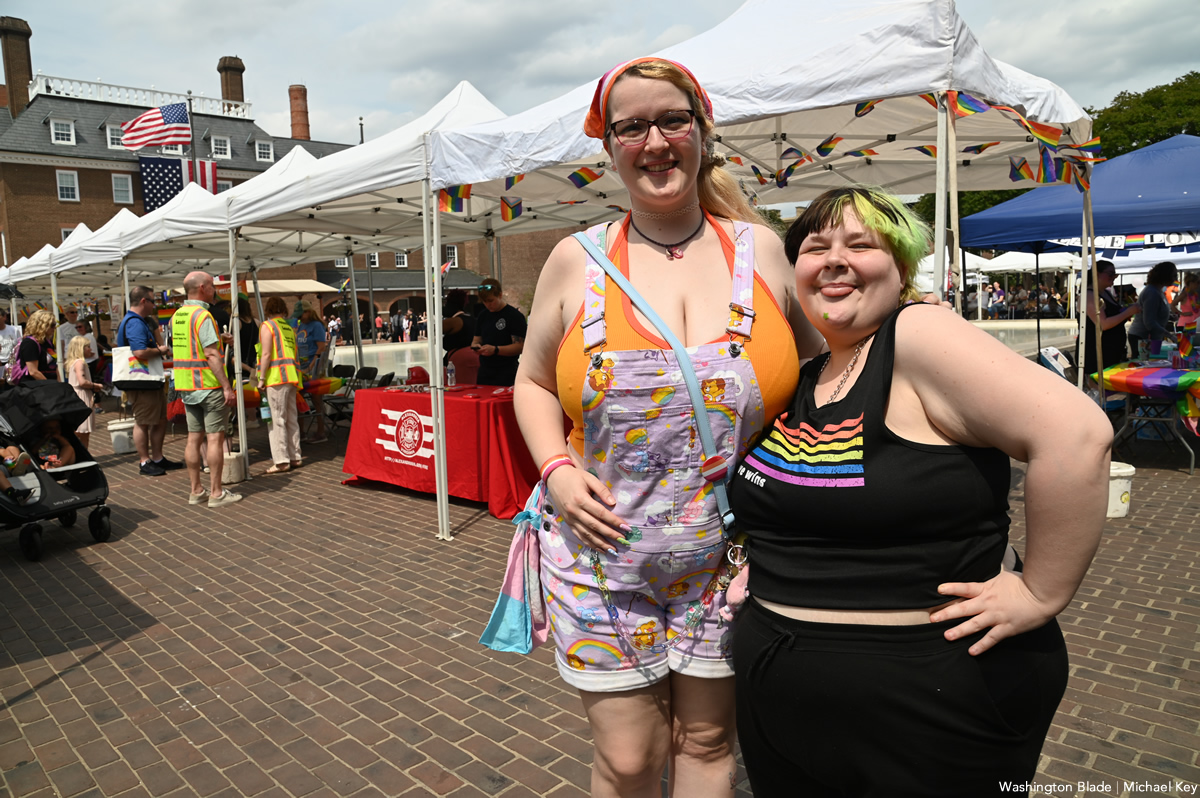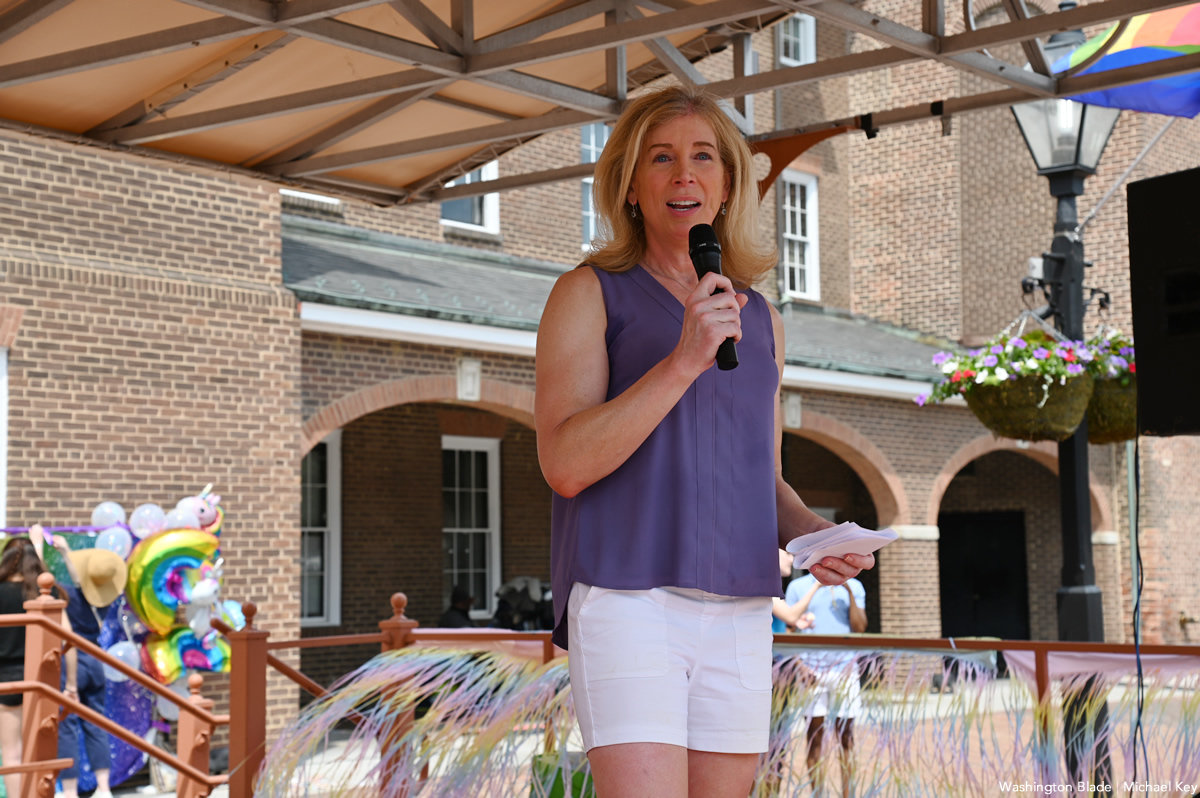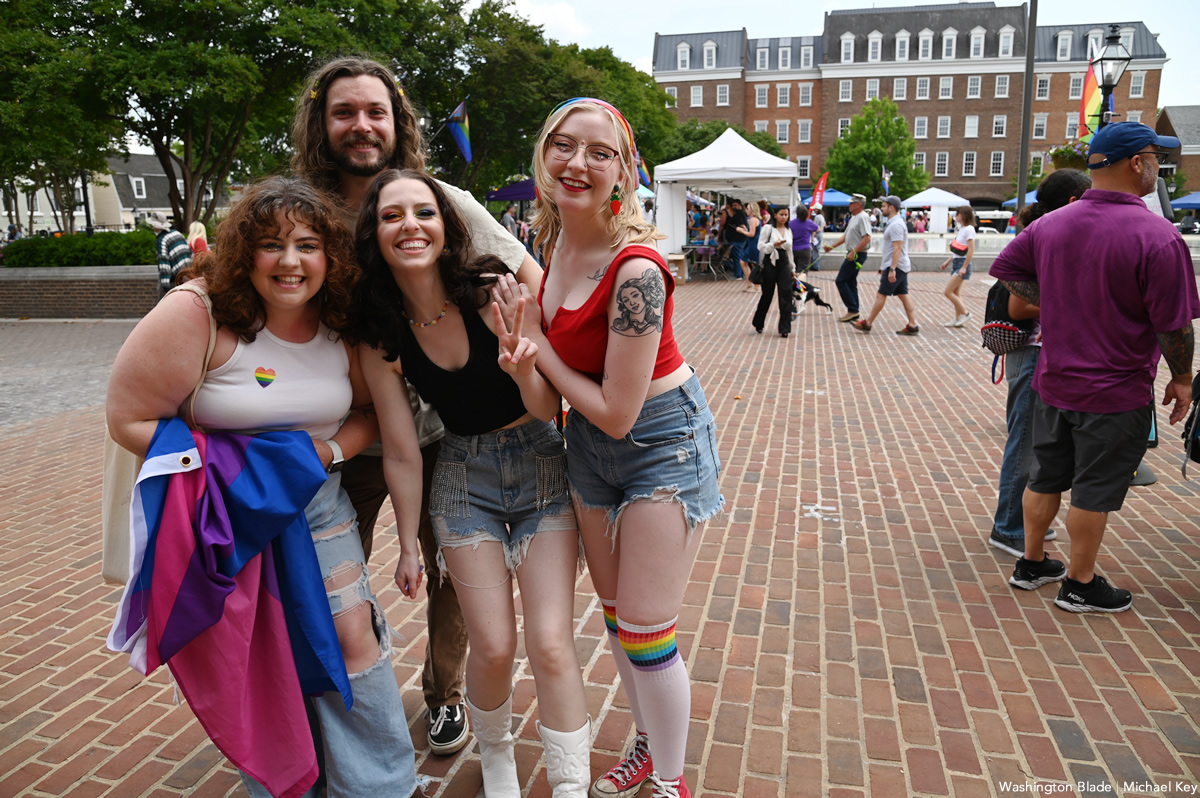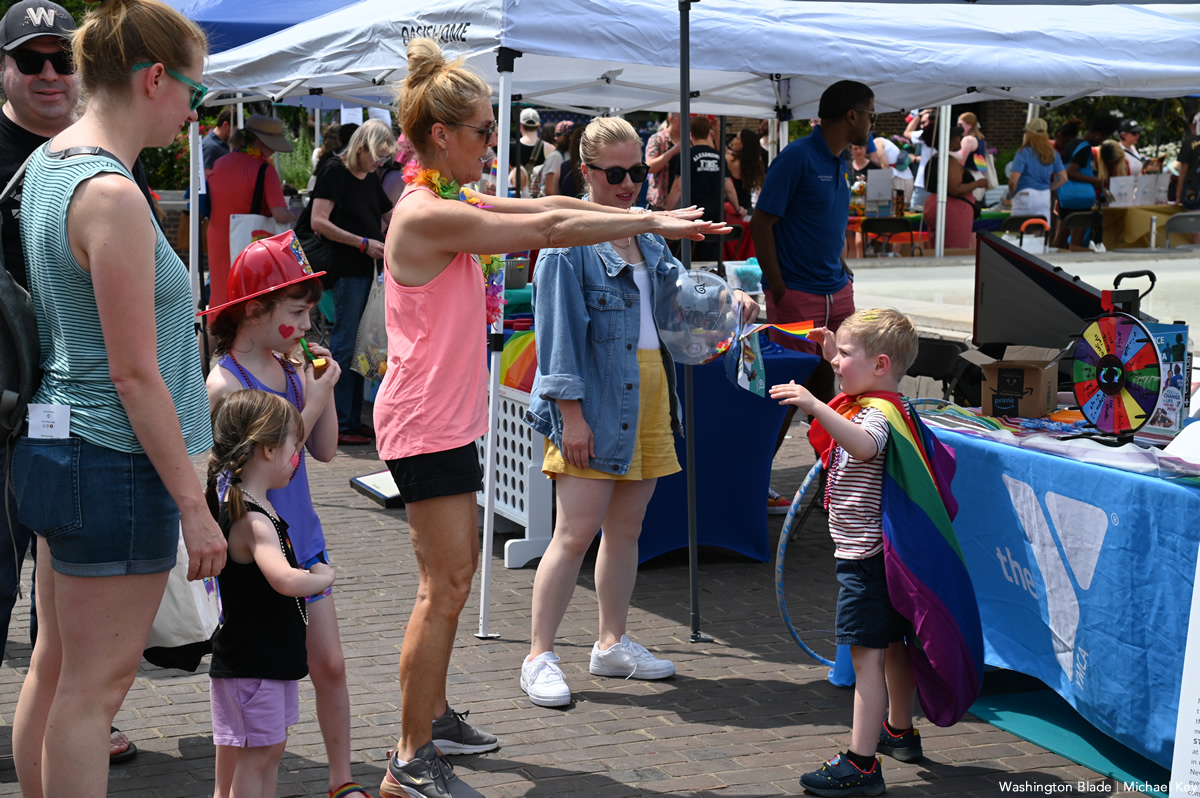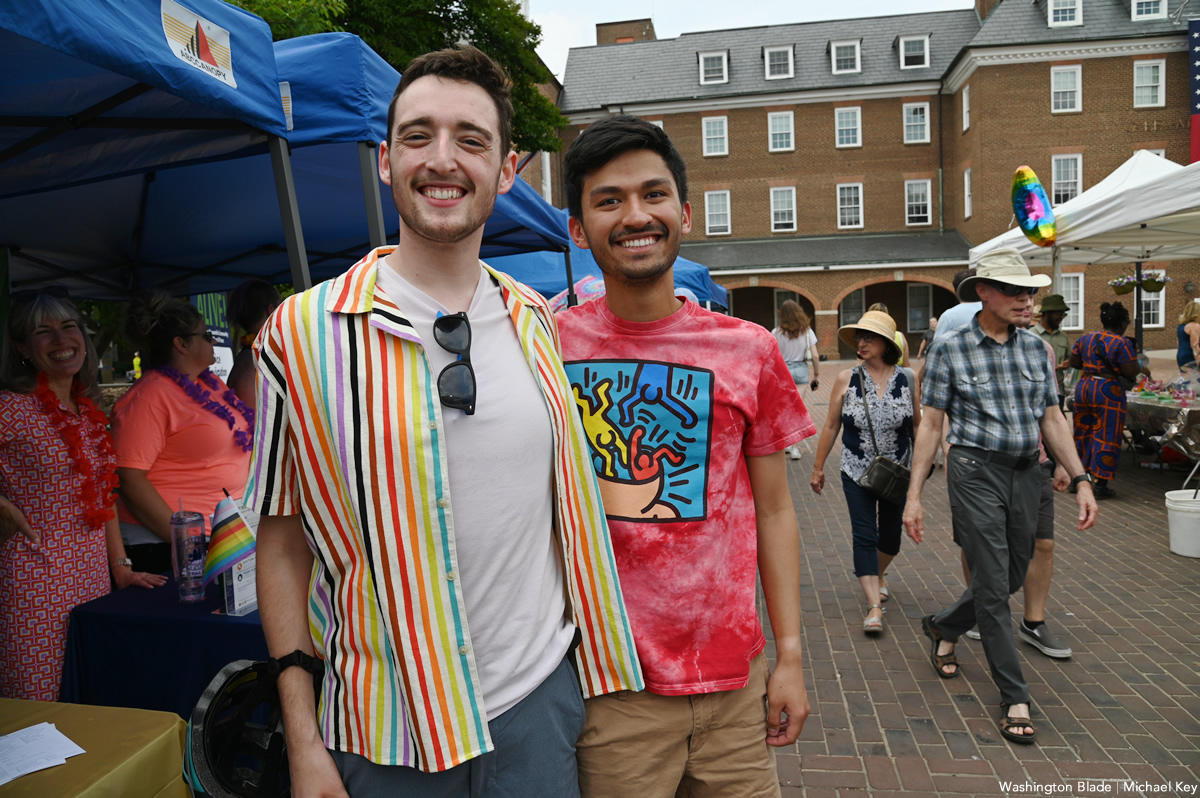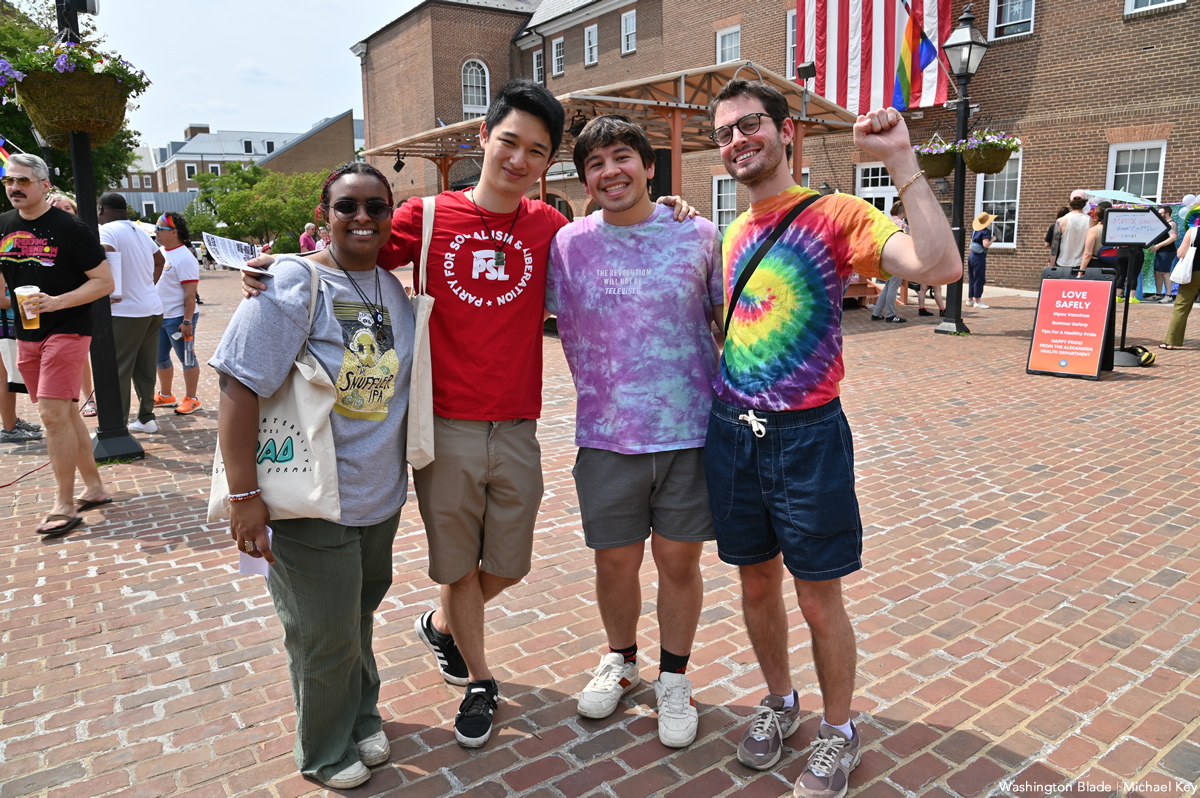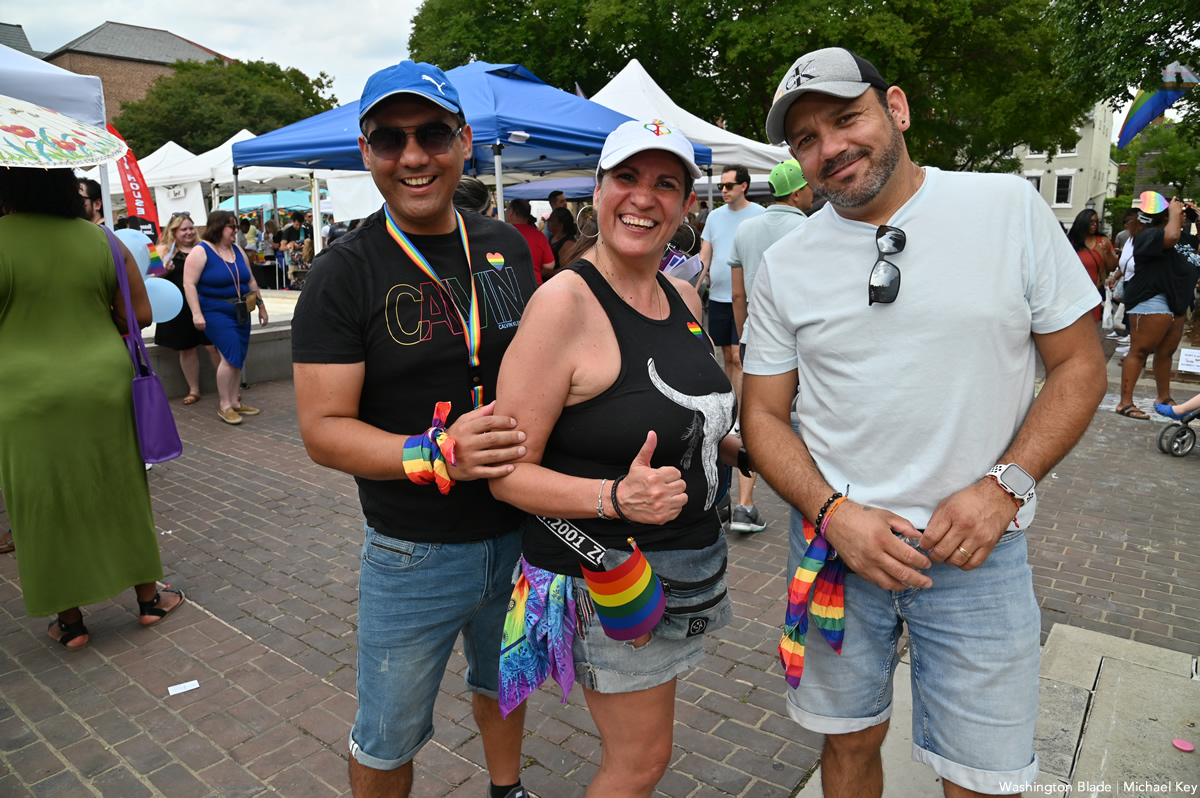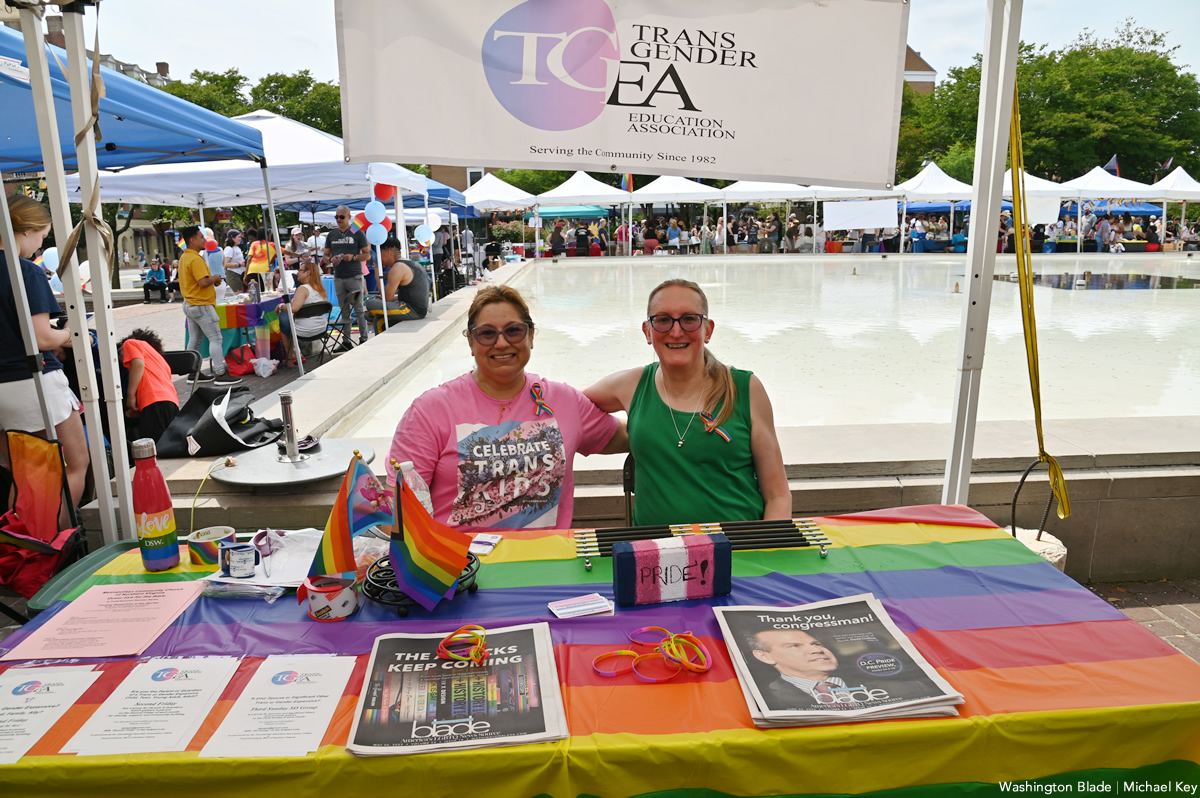 Covering Alexandria Pride for @WashBlade . #Pride #Pride2023 pic.twitter.com/bG0fJk24Lv

— Michael Patrick Key (@MichaelKeyWB) June 3, 2023