Former Kardashian bodyguard changes name to Bruce Jenner to keep name's 'heterosexual roots'
Florida man says 'I'm not anti-gay'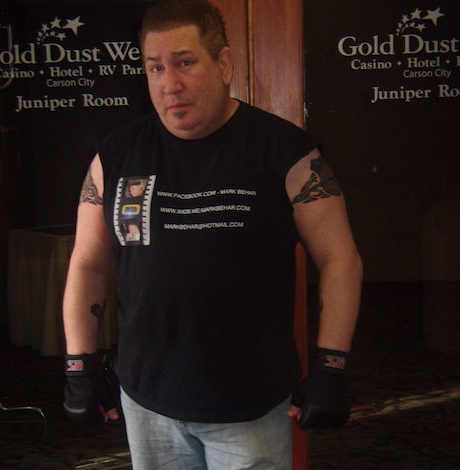 An ex-Kardashian bodyguard has legally changed his name to Bruce Jenner to preserve the name's "heterosexual roots."
The Florida man, formerly known as Mark Behar, says he doesn't want people to associate the name with the Kardashians and Caitlyn.
"This name once stood for America, and I just want to keep it alive," Jenner told New York Daily News. "I've been seeing so many idols and athletes and icons die because of stupid stuff like drugs, die because of age … We're losing icons. We're losing names. We're losing people faster than we ever have."
"I am not anti-gay and I have no problem with him changing his sex, but the way he did it, in my mind it was not proper. It was all for hype," Jenner continued.
"If Caitlyn ever wants to be called Bruce again, he's a day late, a dollar short. It's my name now," Jenner says.
Jenner worked as a bodyguard on "Keeping Up with the Kardashians" in 2009 and 2010. He appeared in one episode in season four where he and Caitlyn participated in a charity boxing match before her transition.
PHOTOS: Freddie's Follies 20th
Arlington drag show celebrates milestone
Freddie's Follies had a 20th anniversary show at Freddie's Beach Bar in Arlington, Va. on Saturday, March 18. Performers included Destiny B. Childs, Monet Dupree, Patti Lovelace, Sasha Adams Sanchez and Ophelia Bottoms.
(Washington Blade photo by Michael Key)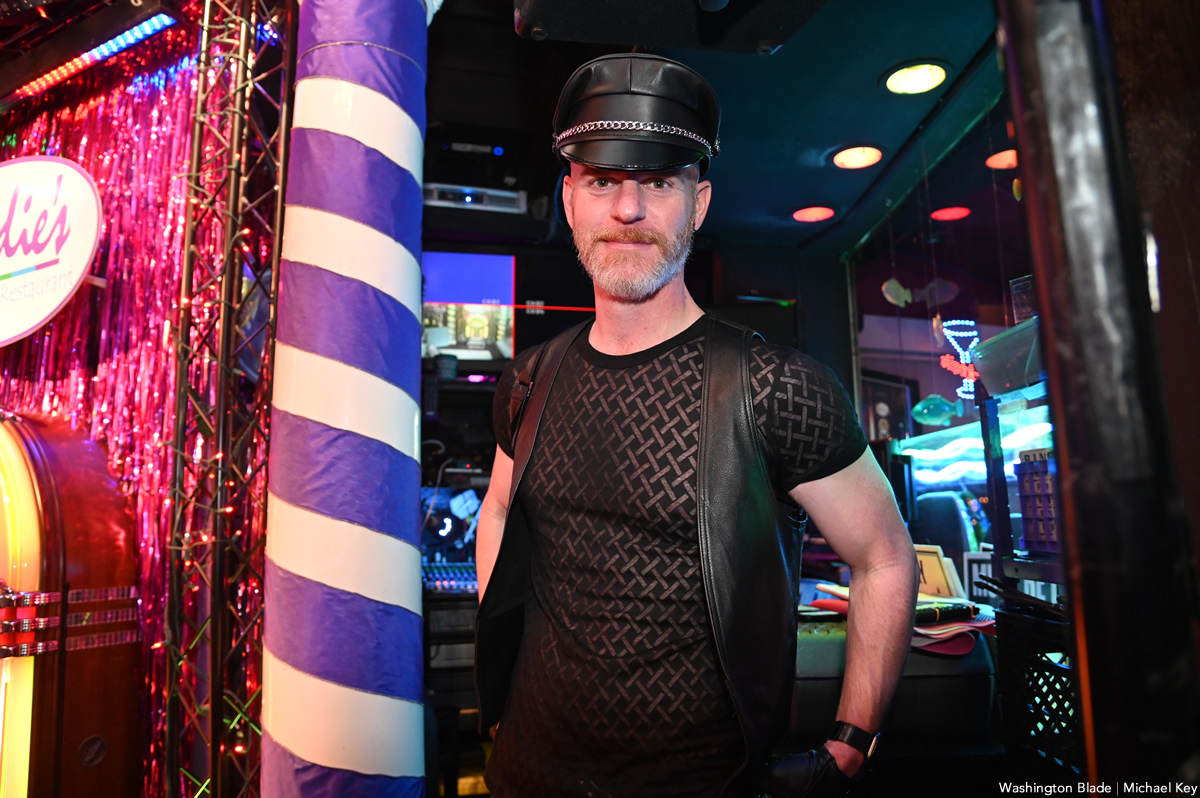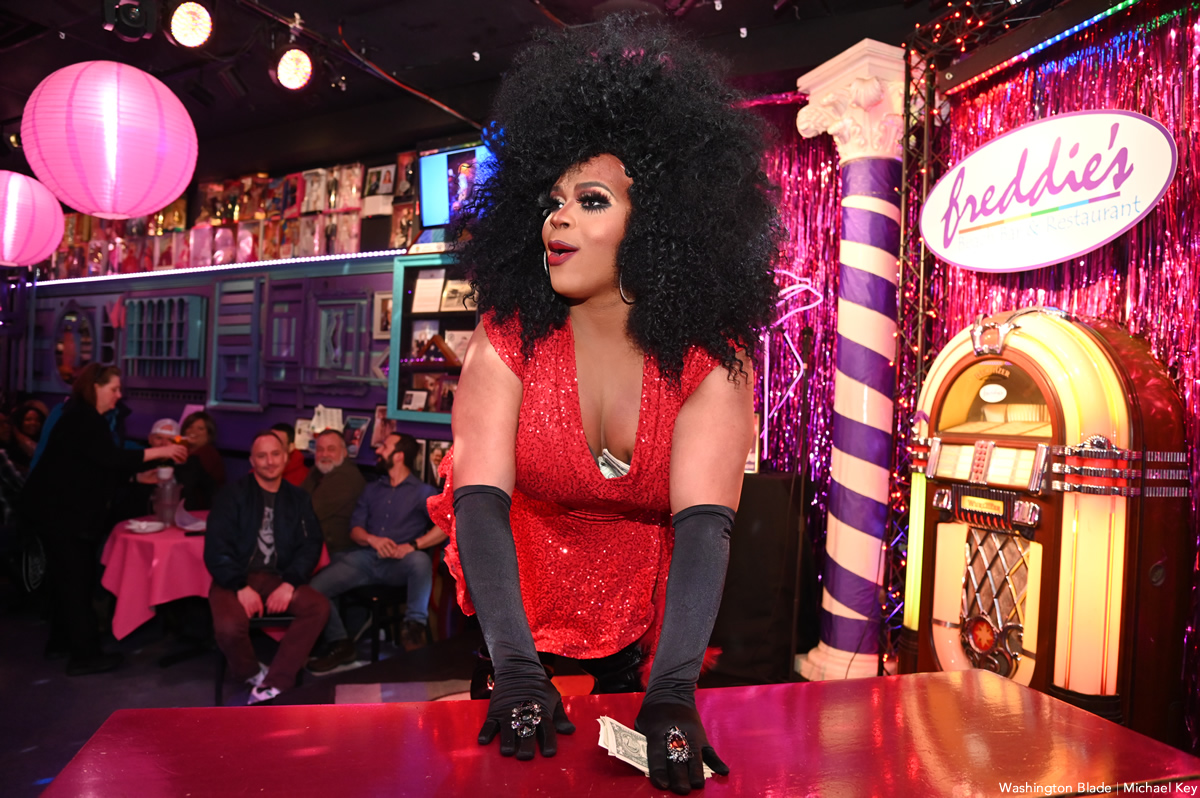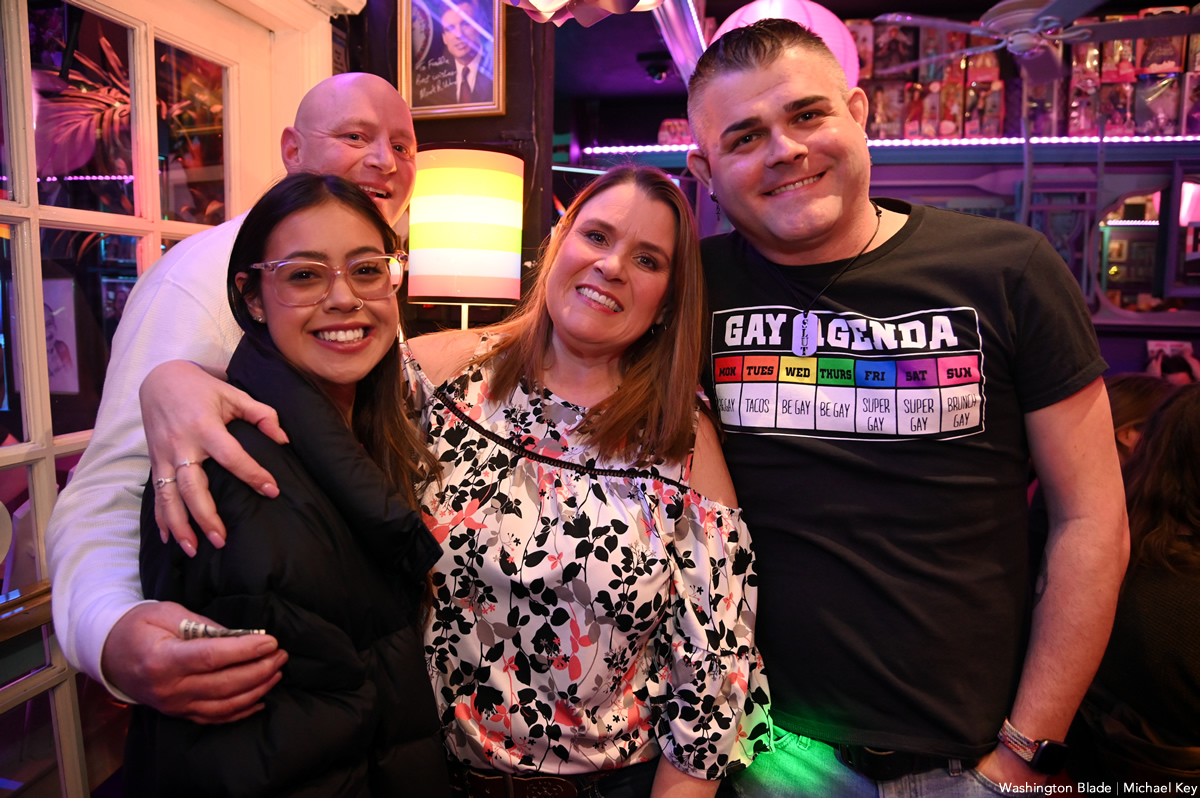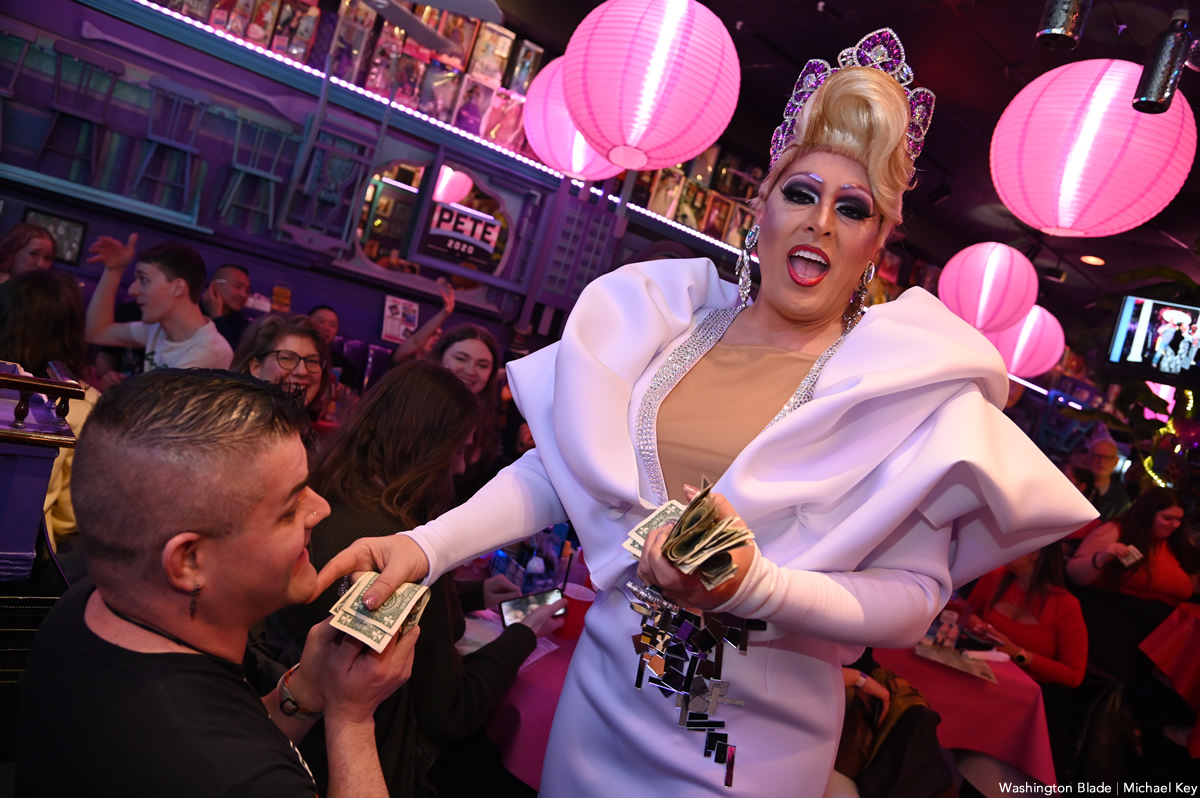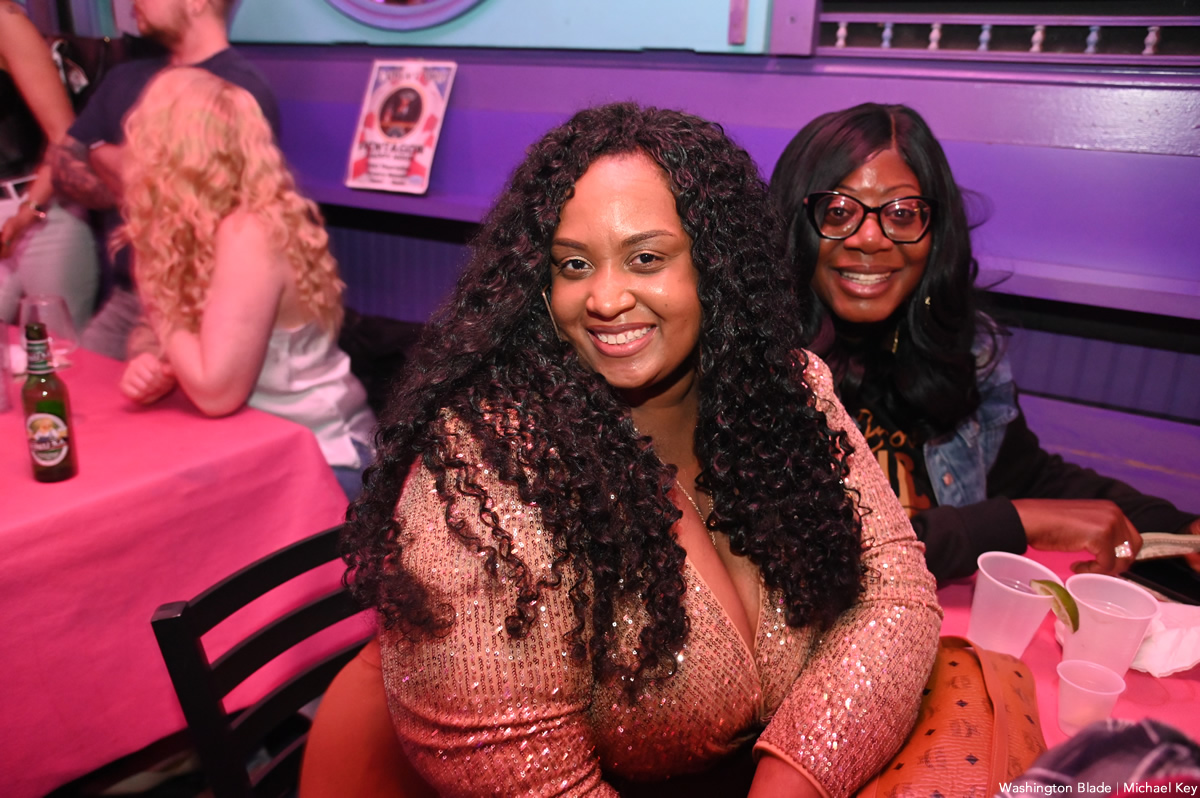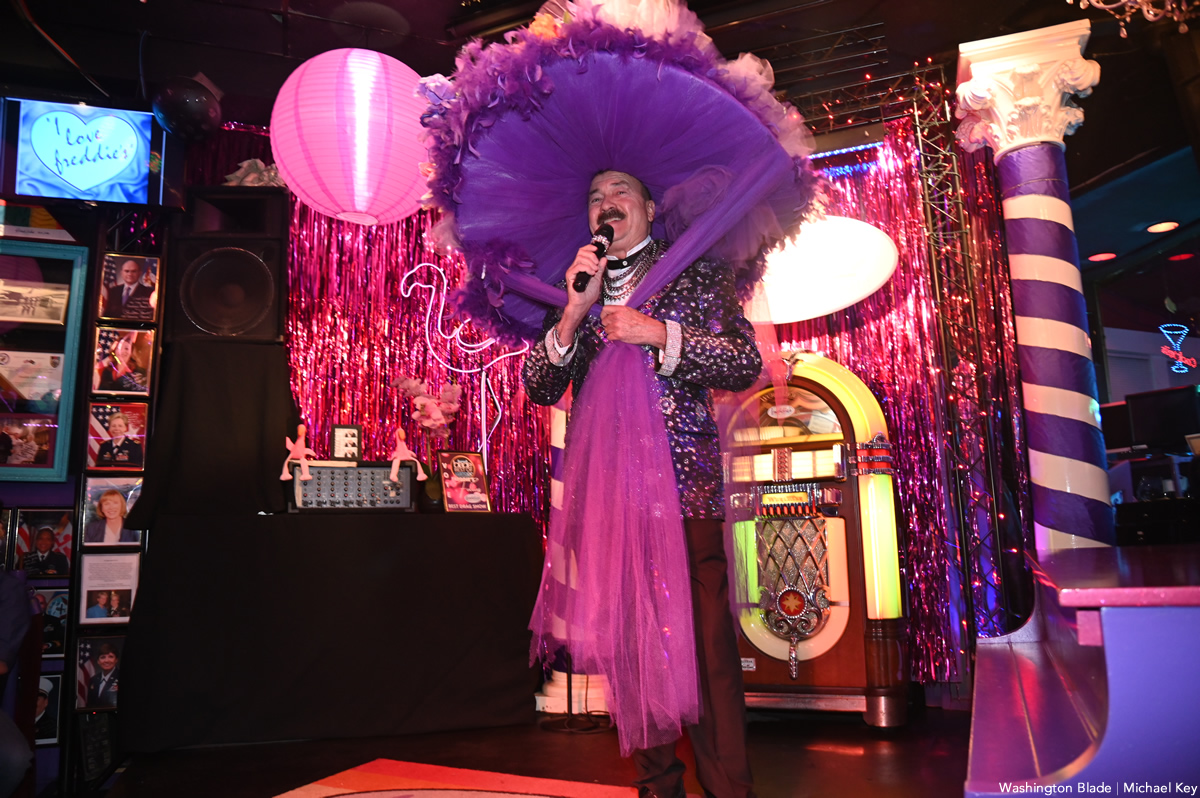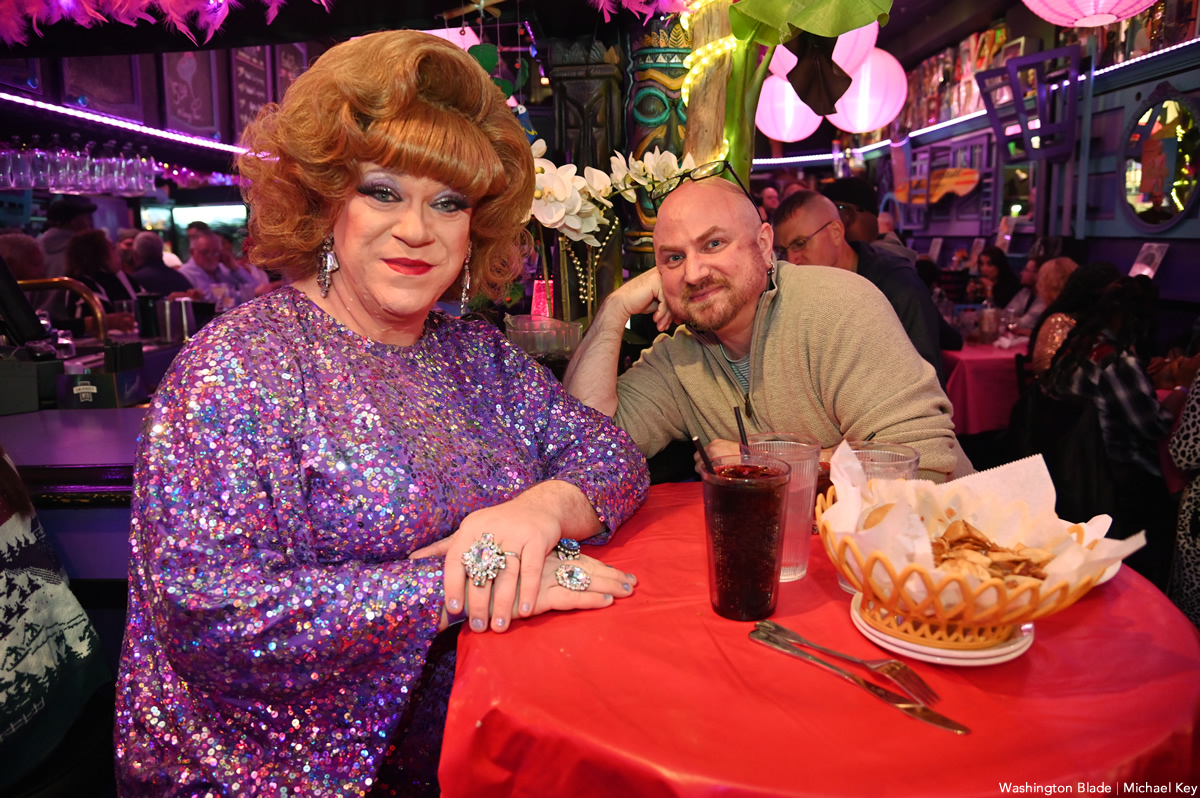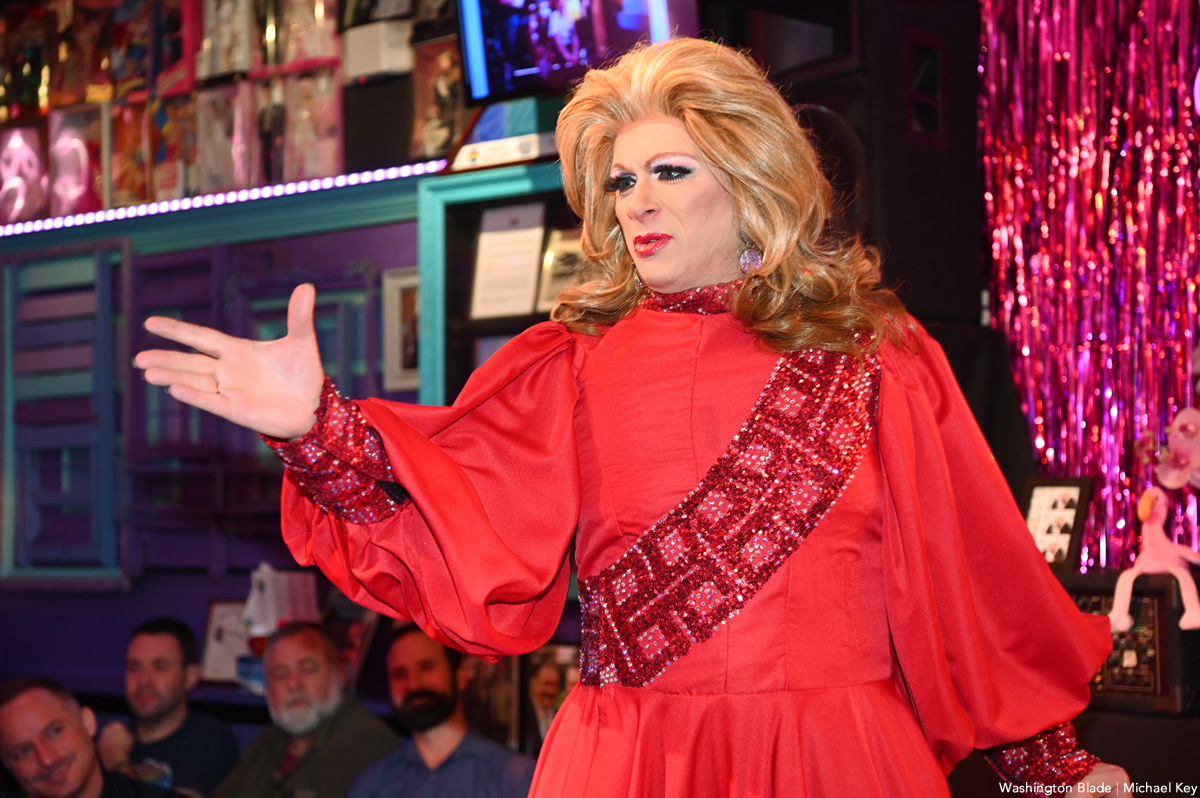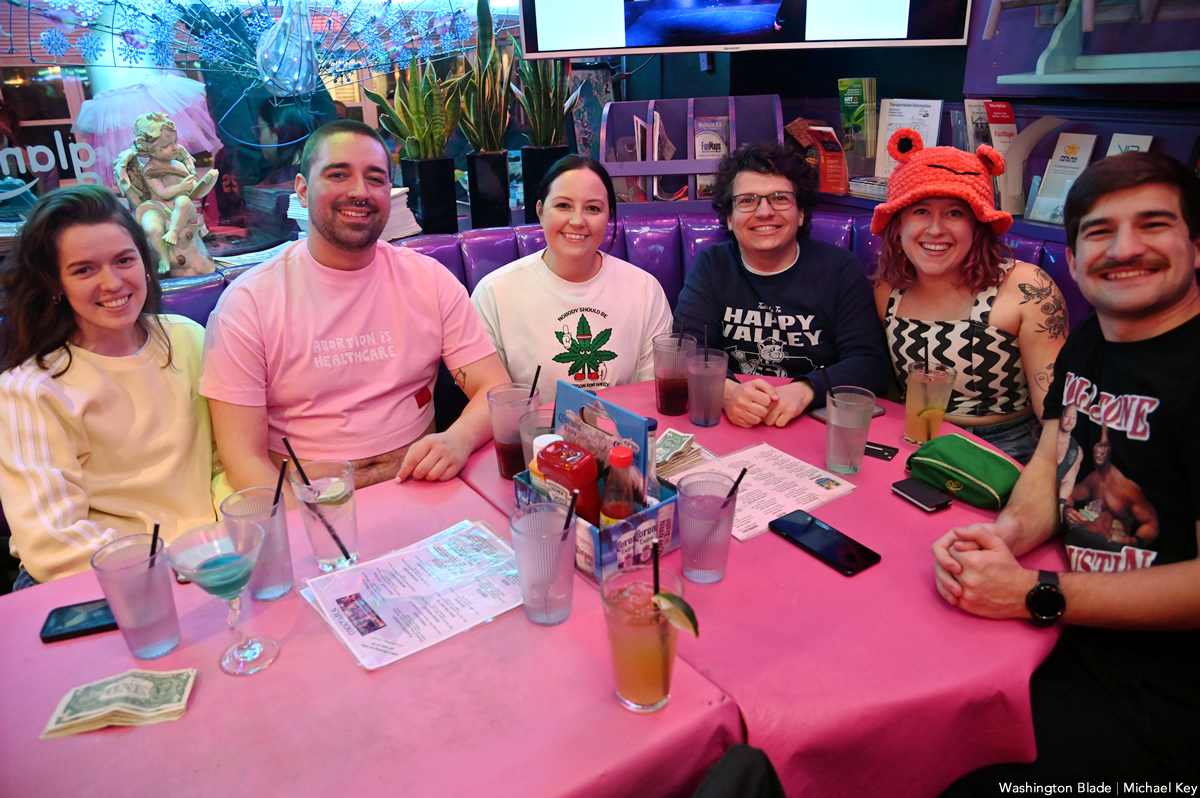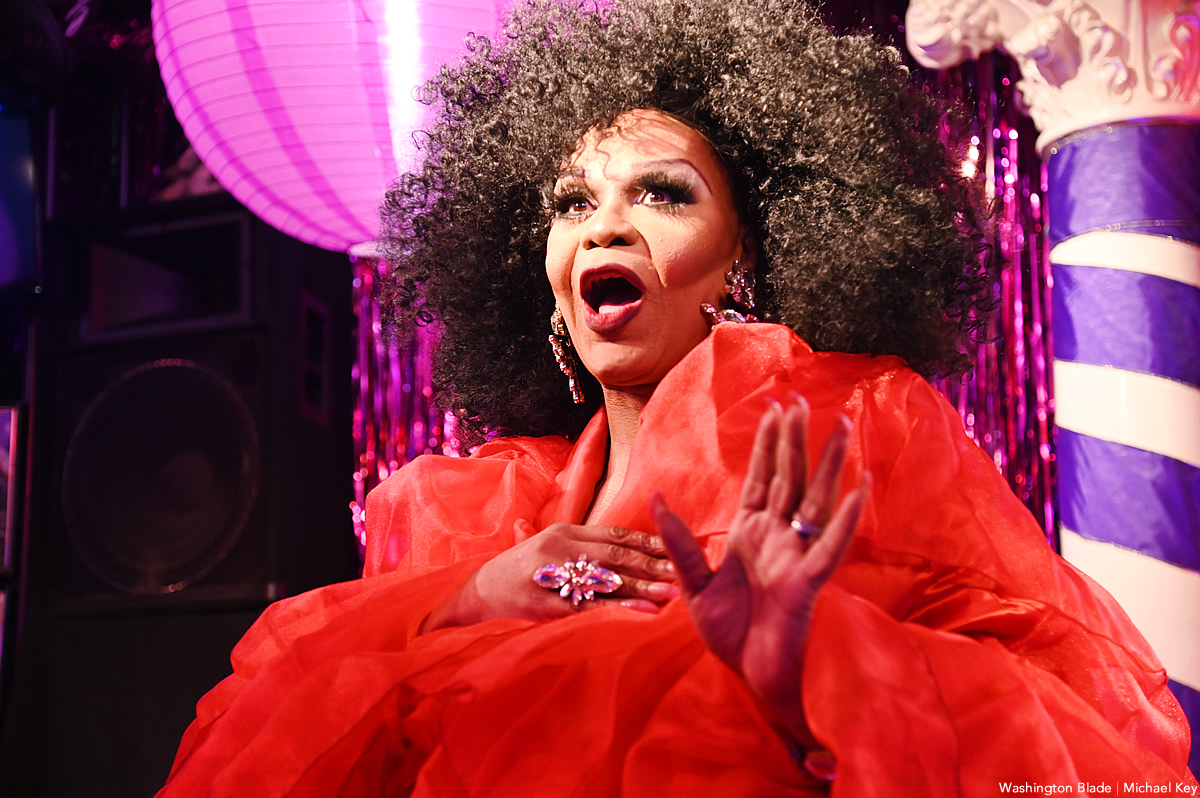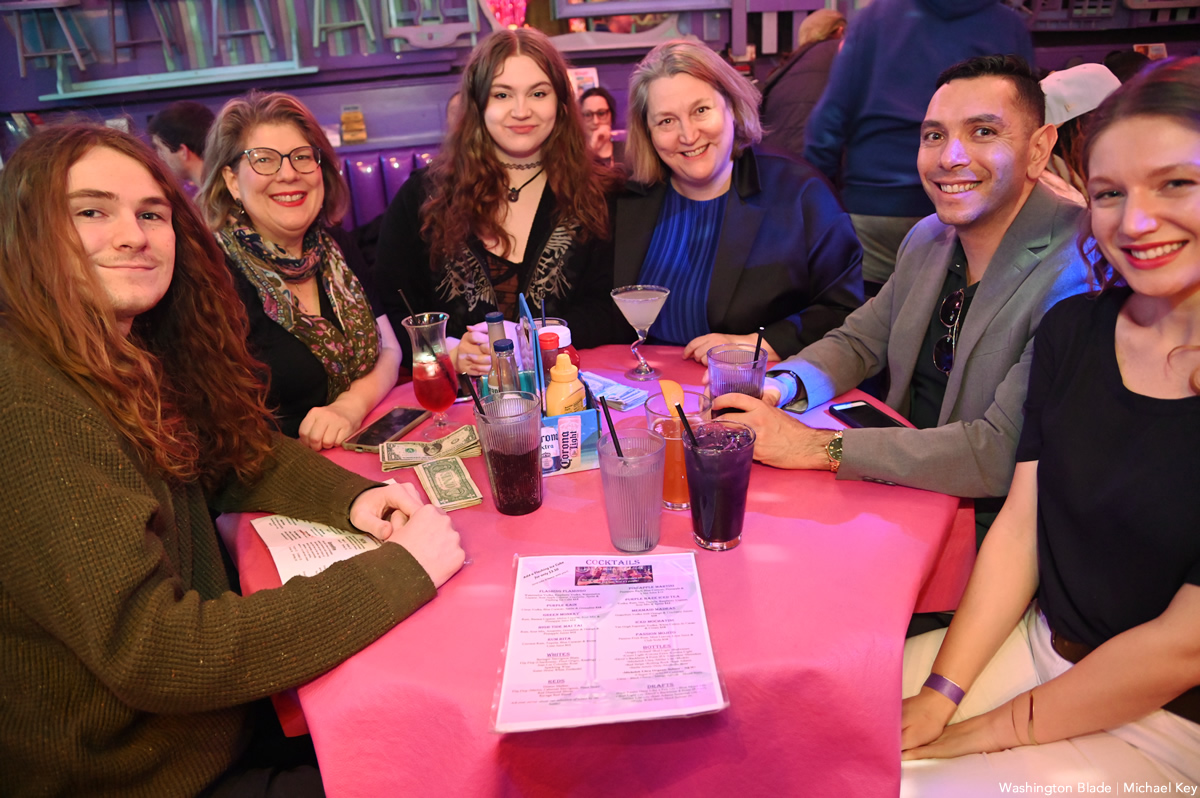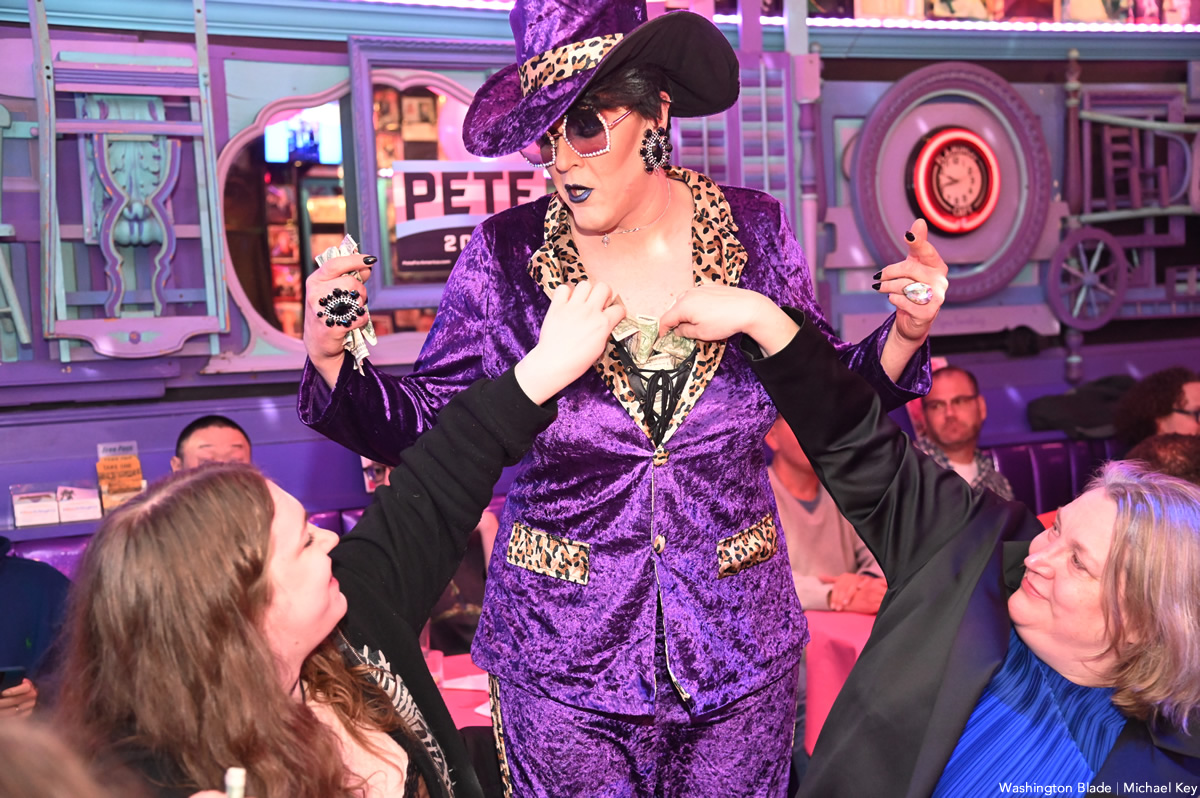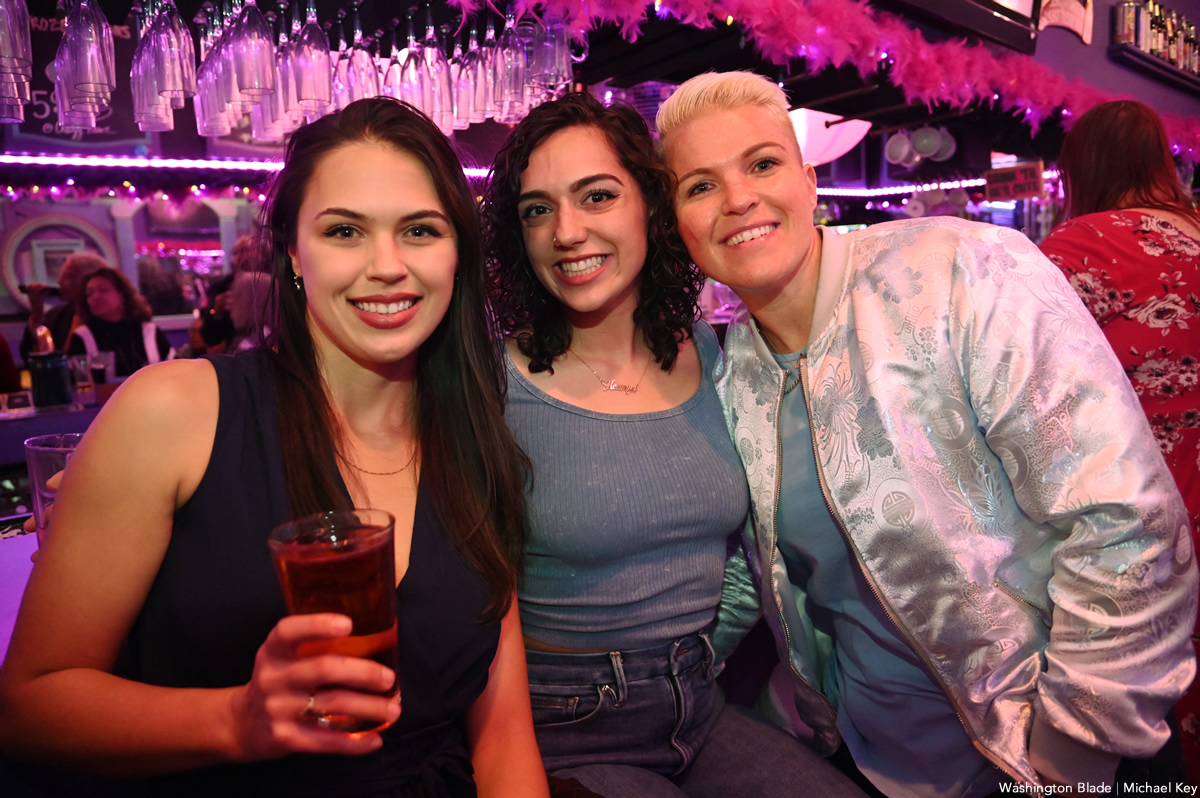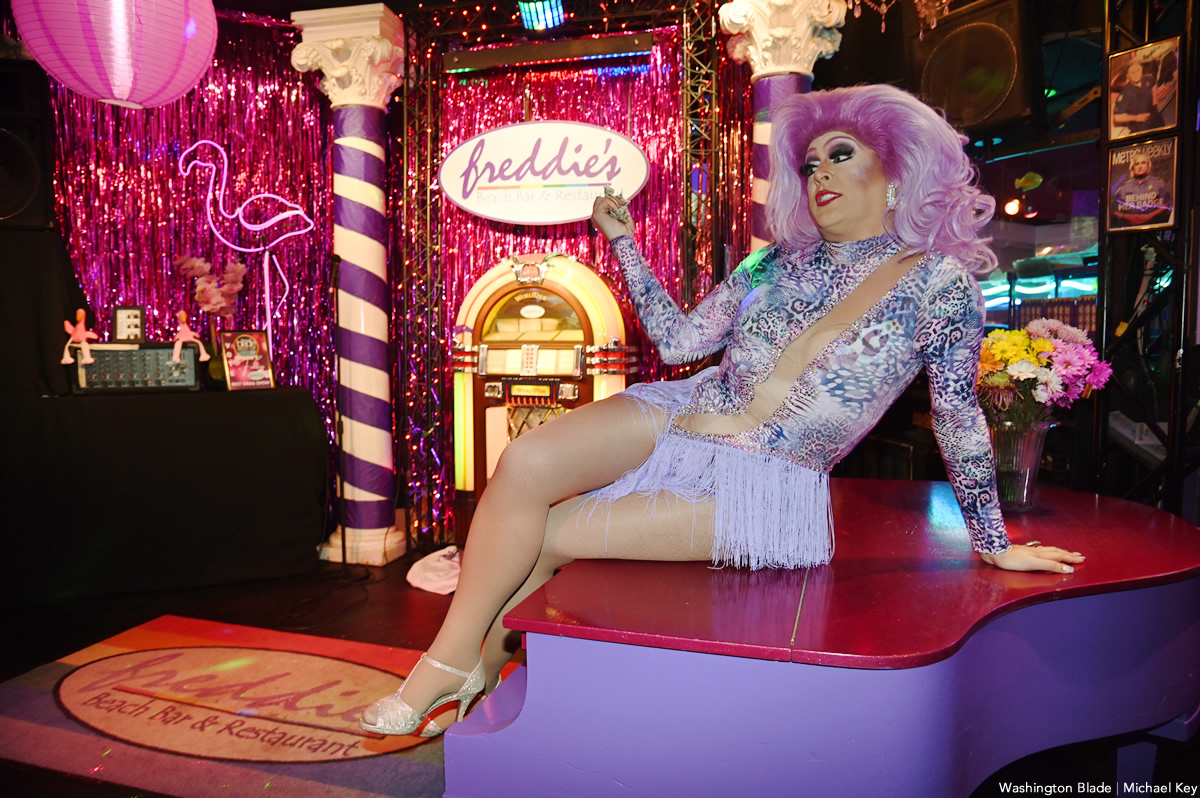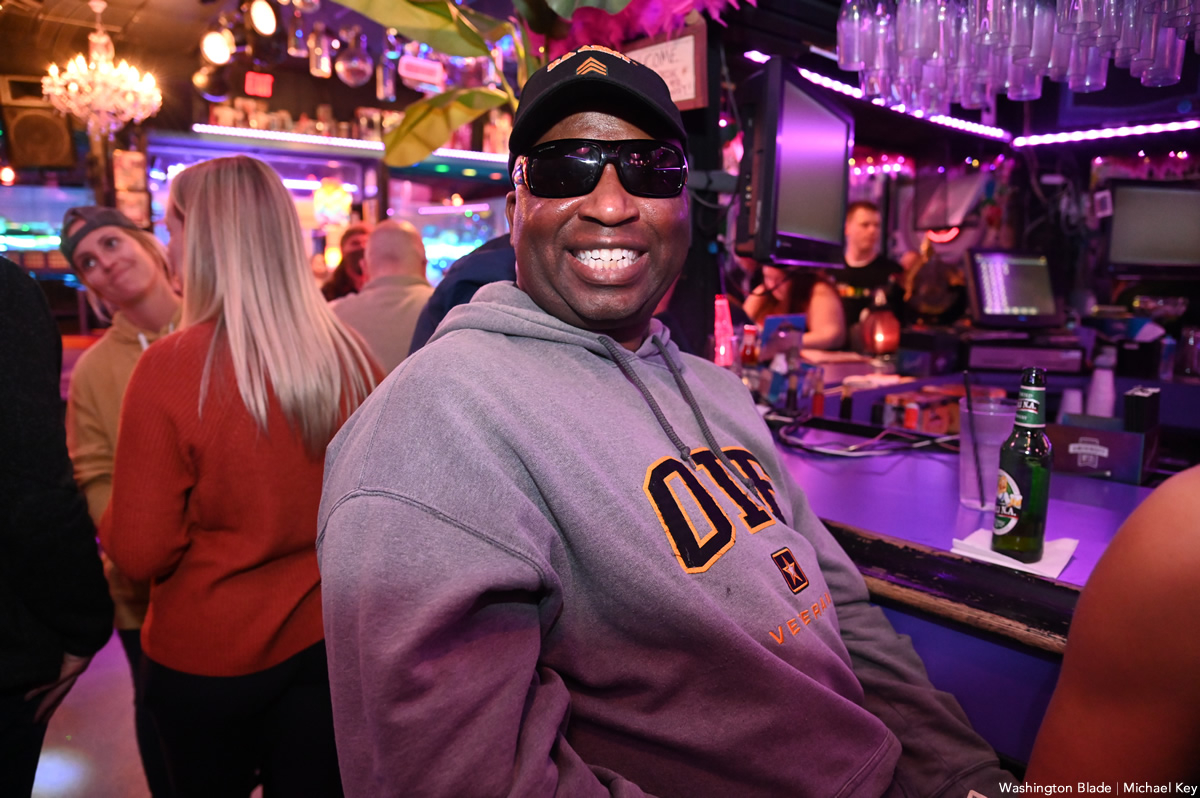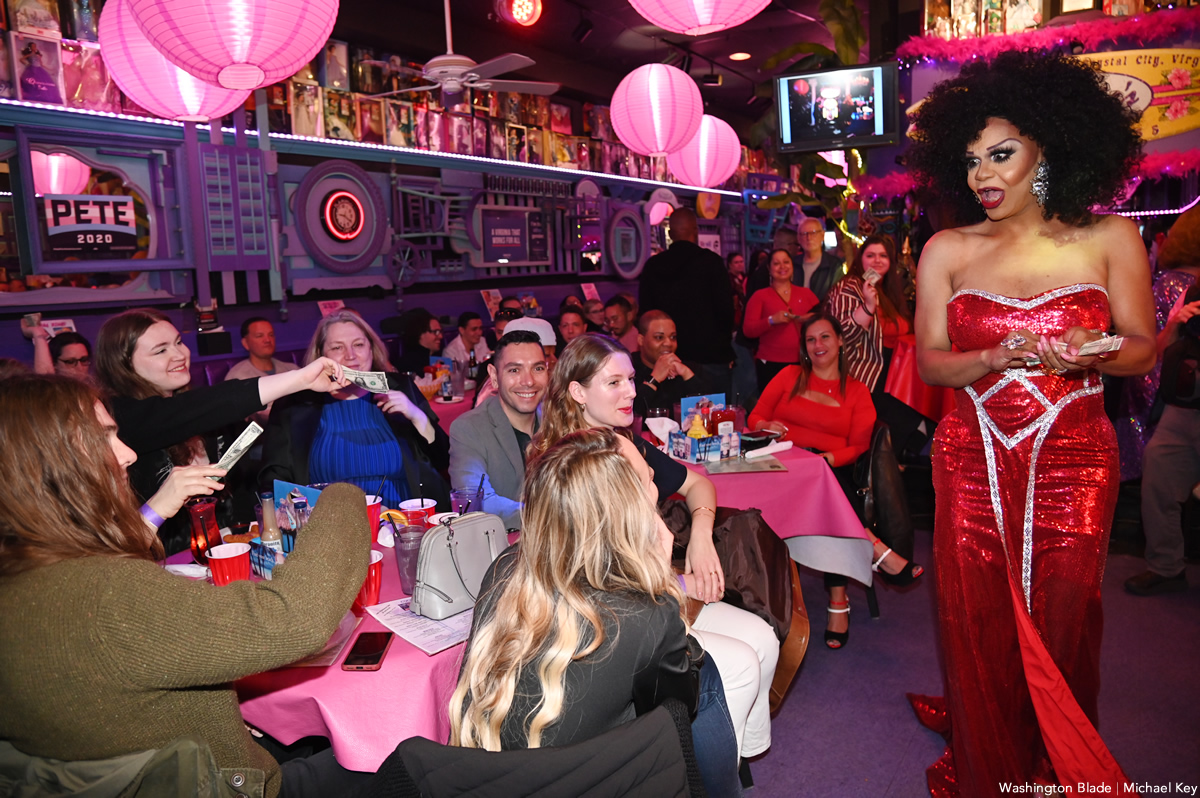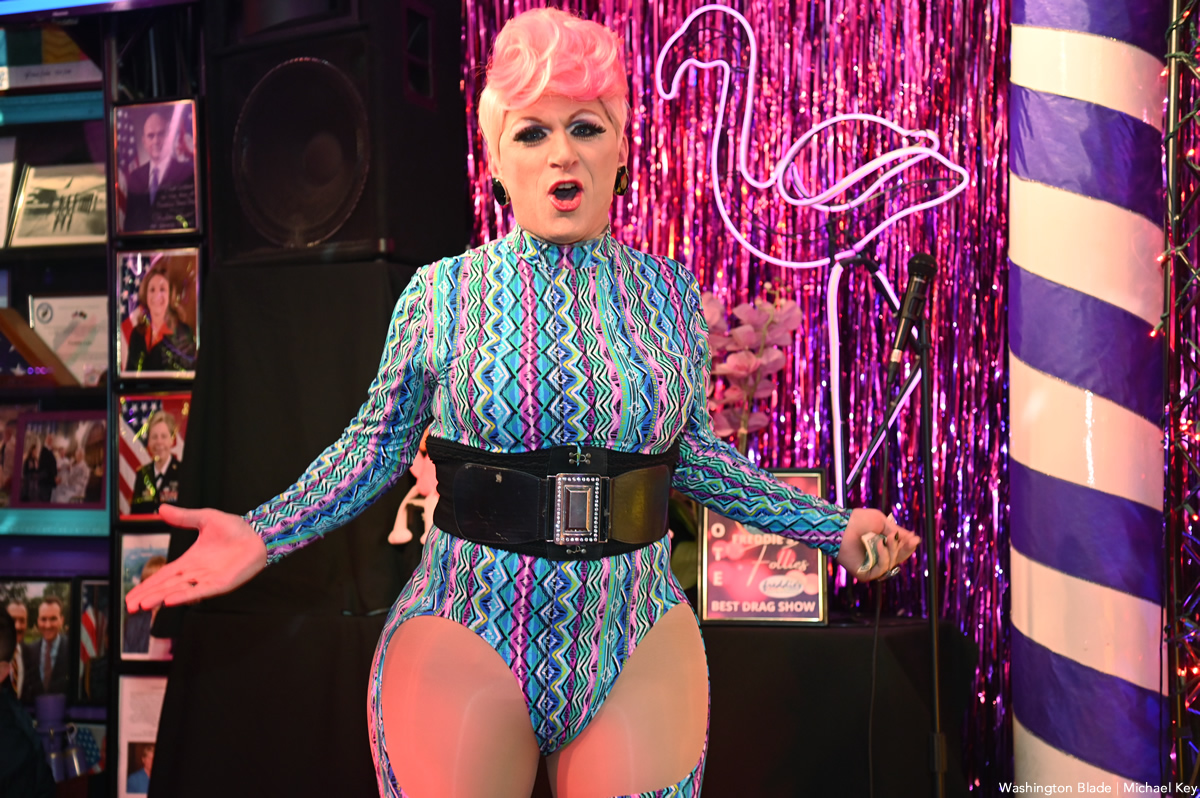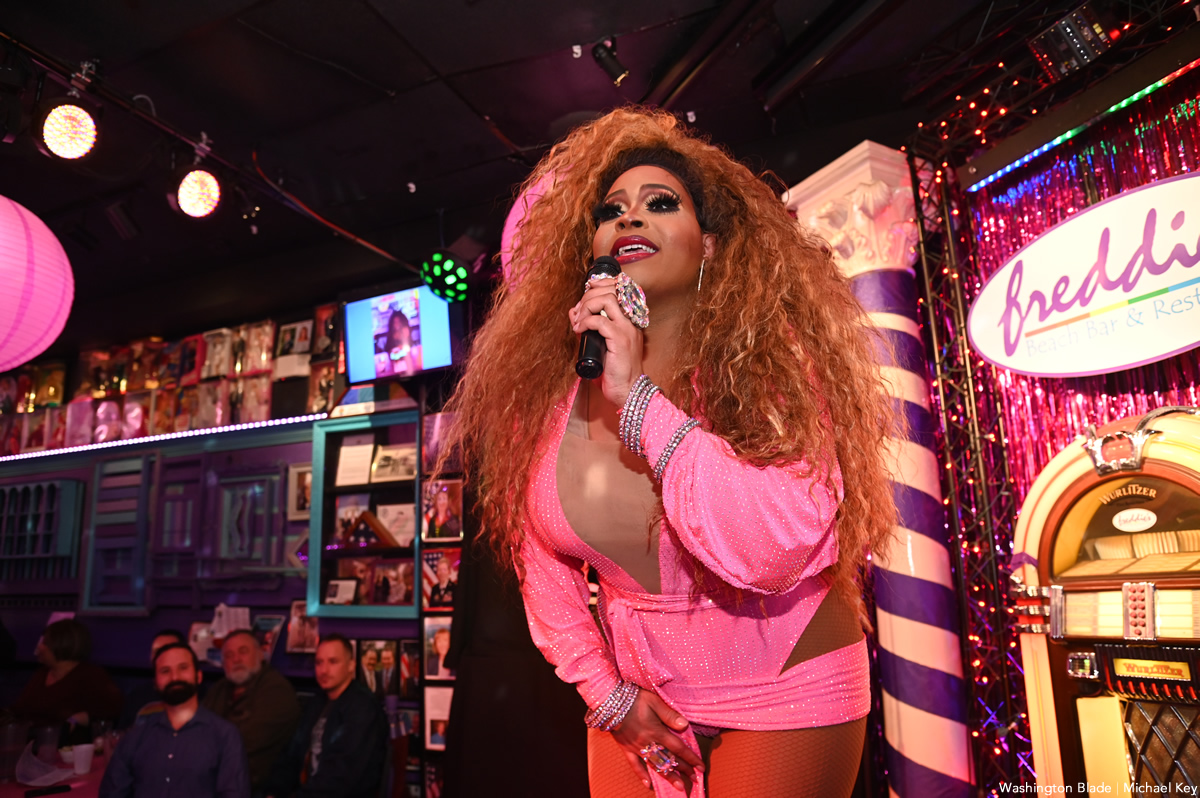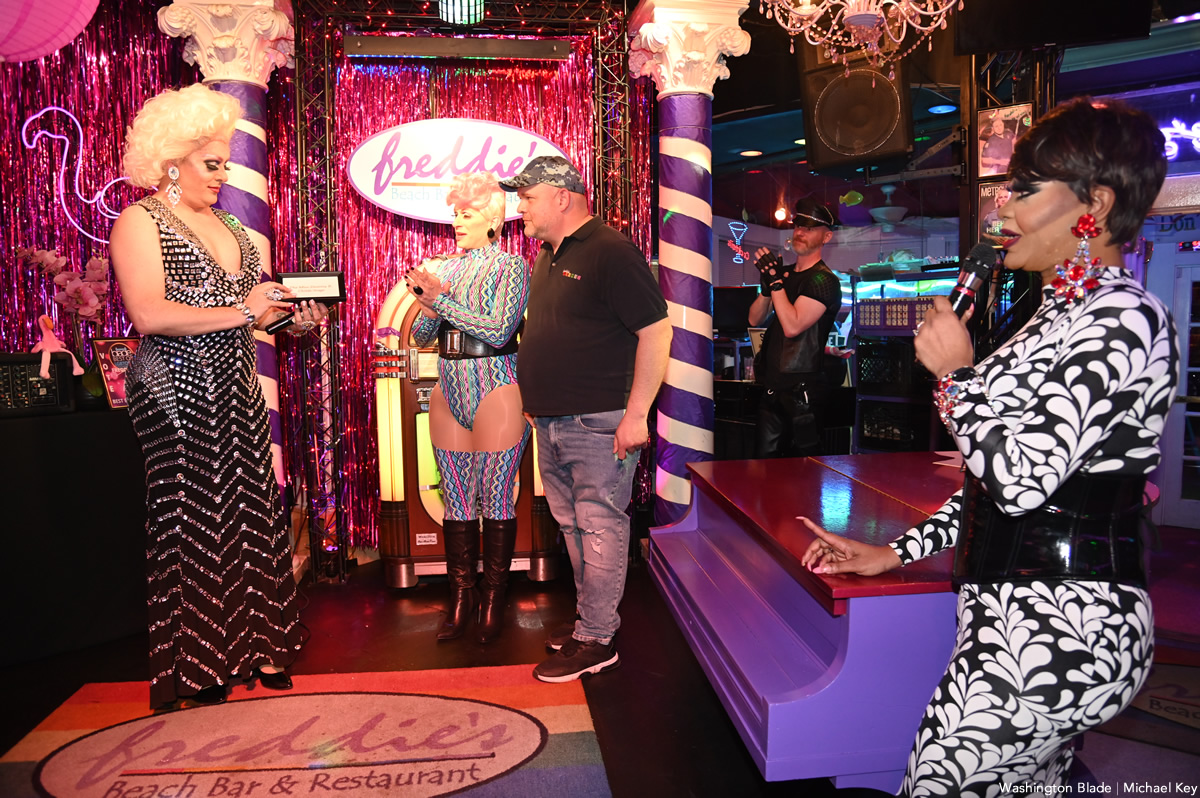 Covering Freddie's Follies 20th Anniversary for @WashBlade . @DestinyBChilds performing: pic.twitter.com/urpHgiMZ05

— Michael Patrick Key (@MichaelKeyWB) March 19, 2023
PHOTOS: The Little Gay Pub opening night
New LGBTQ venue opens in Logan Circle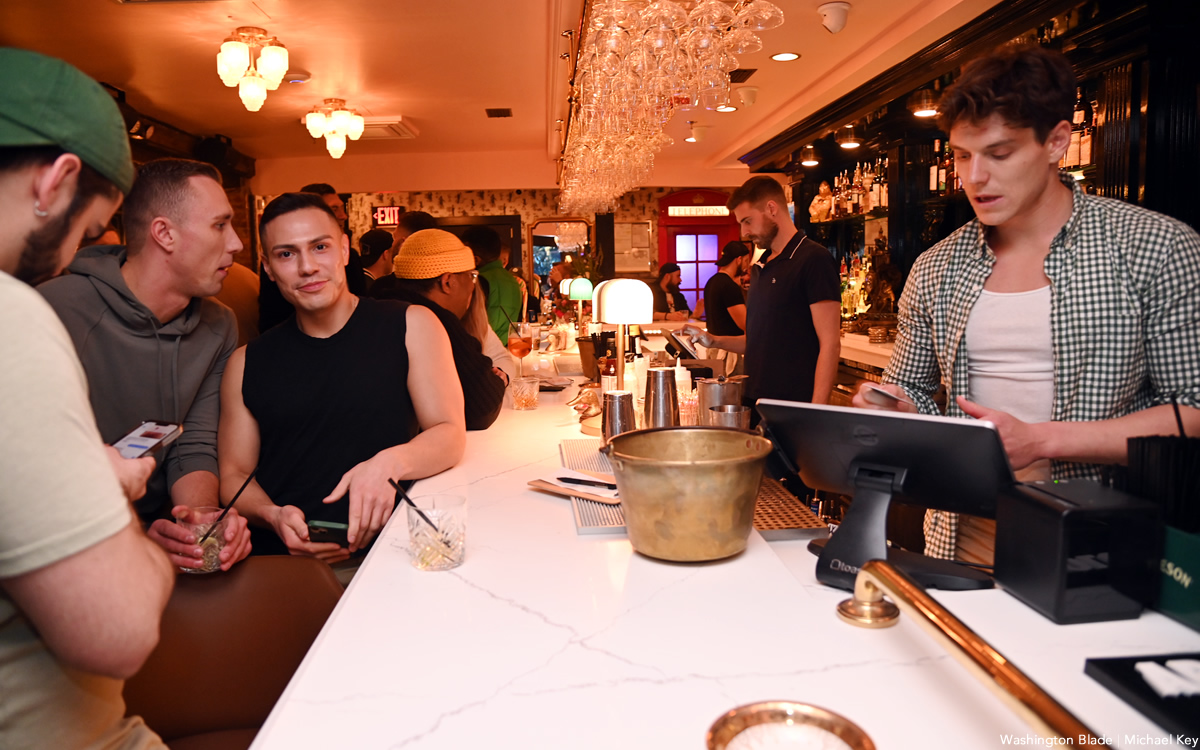 D.C.'s newest LGBTQ venue The Little Gay Pub (1100 P Street, N.W.) had a soft opening on Friday, March 17.
(Washington Blade photos by Michael Key)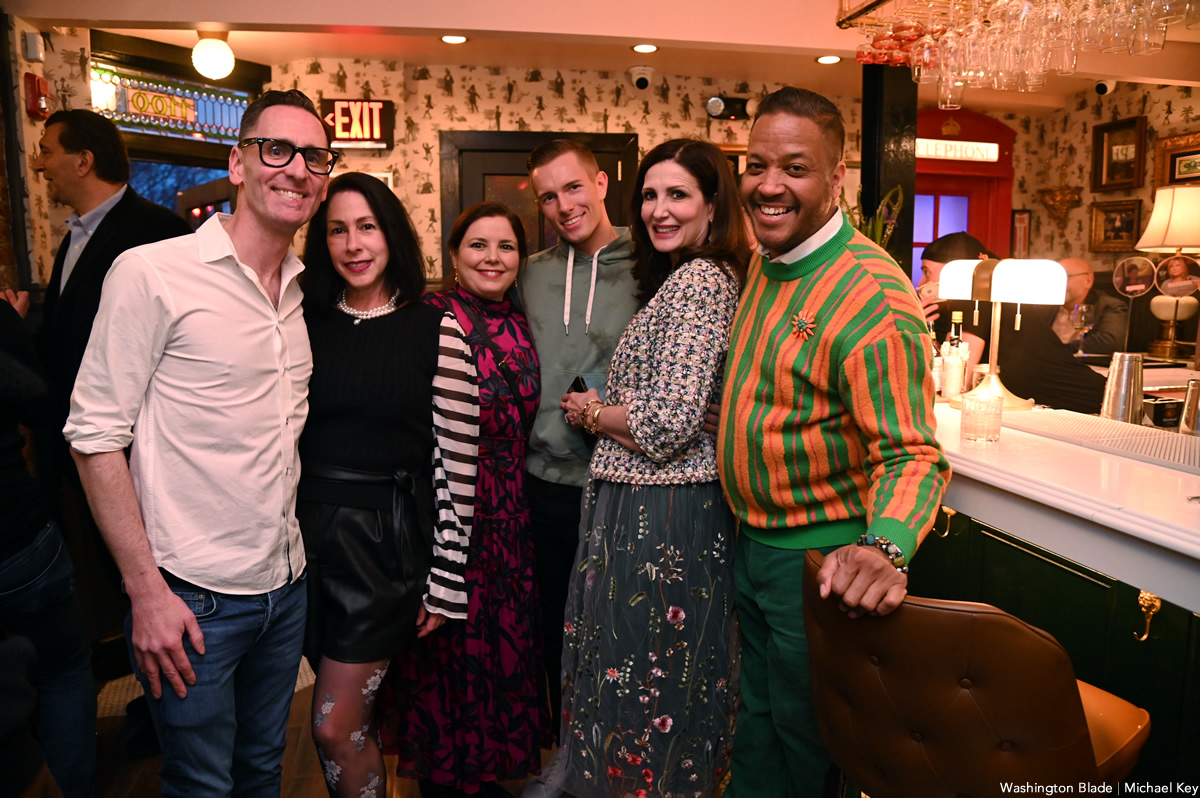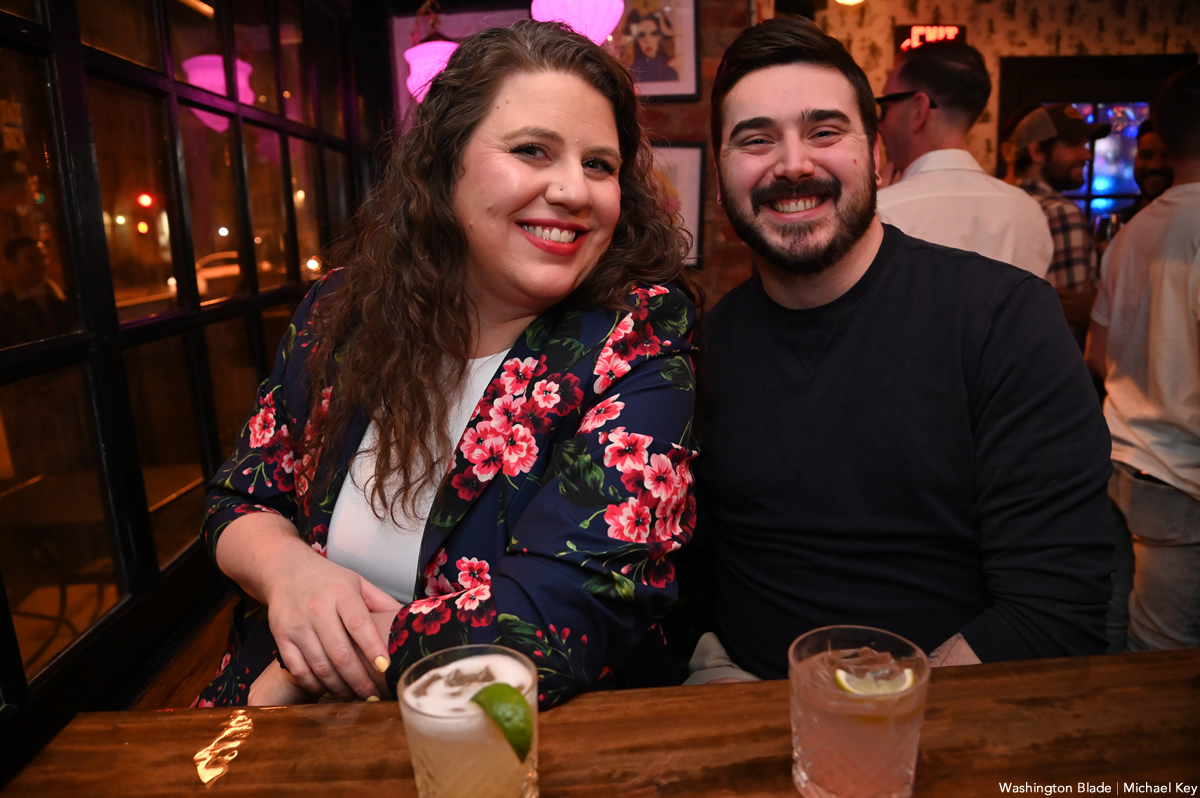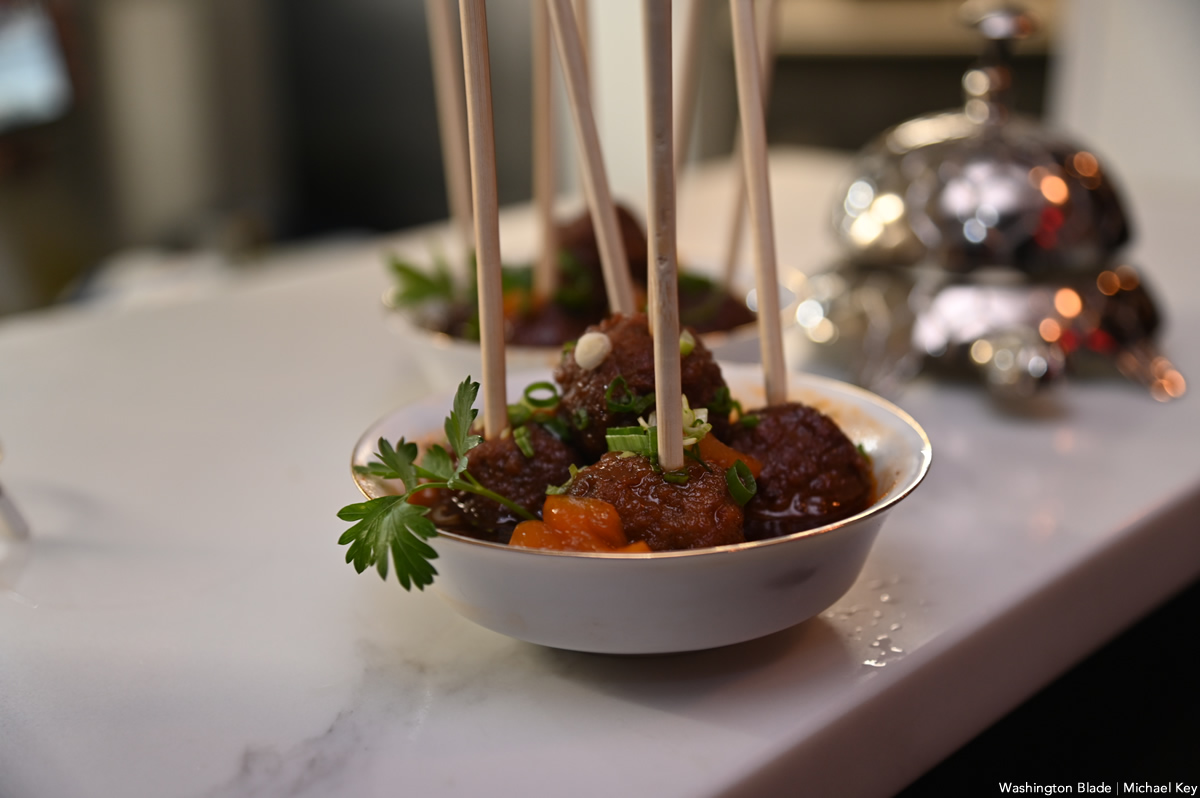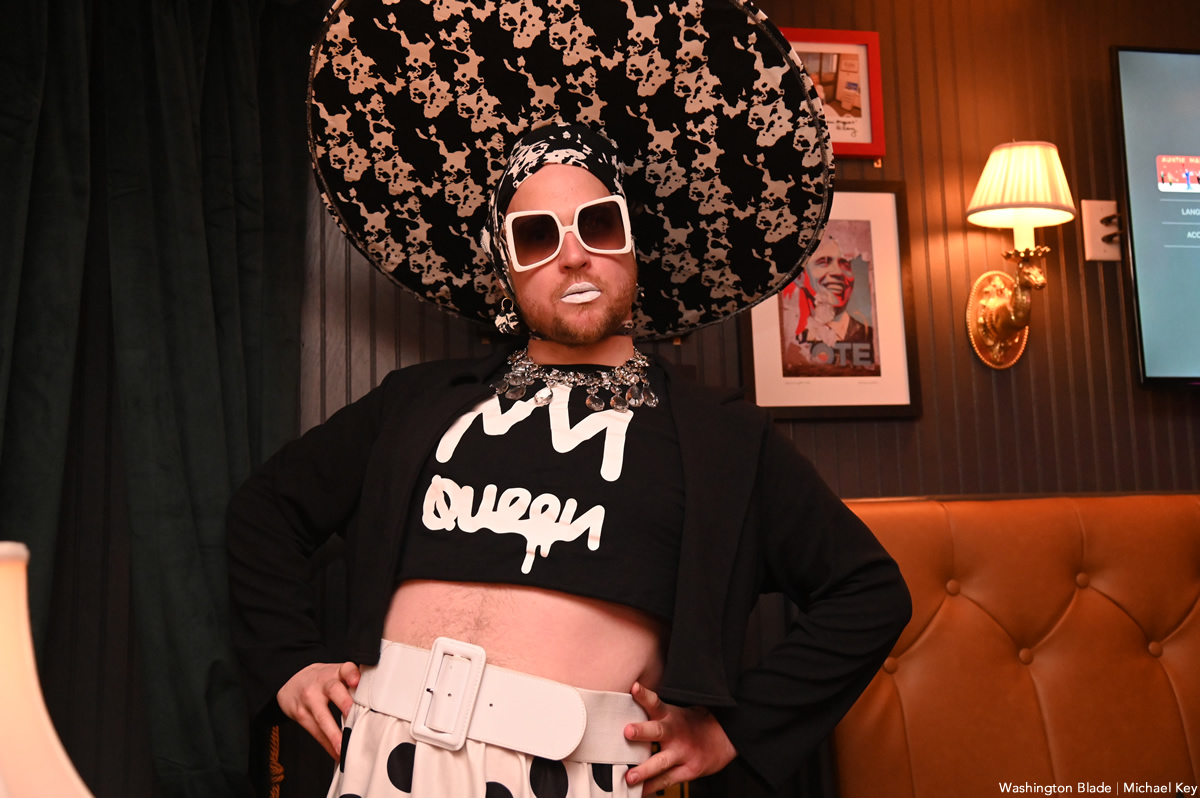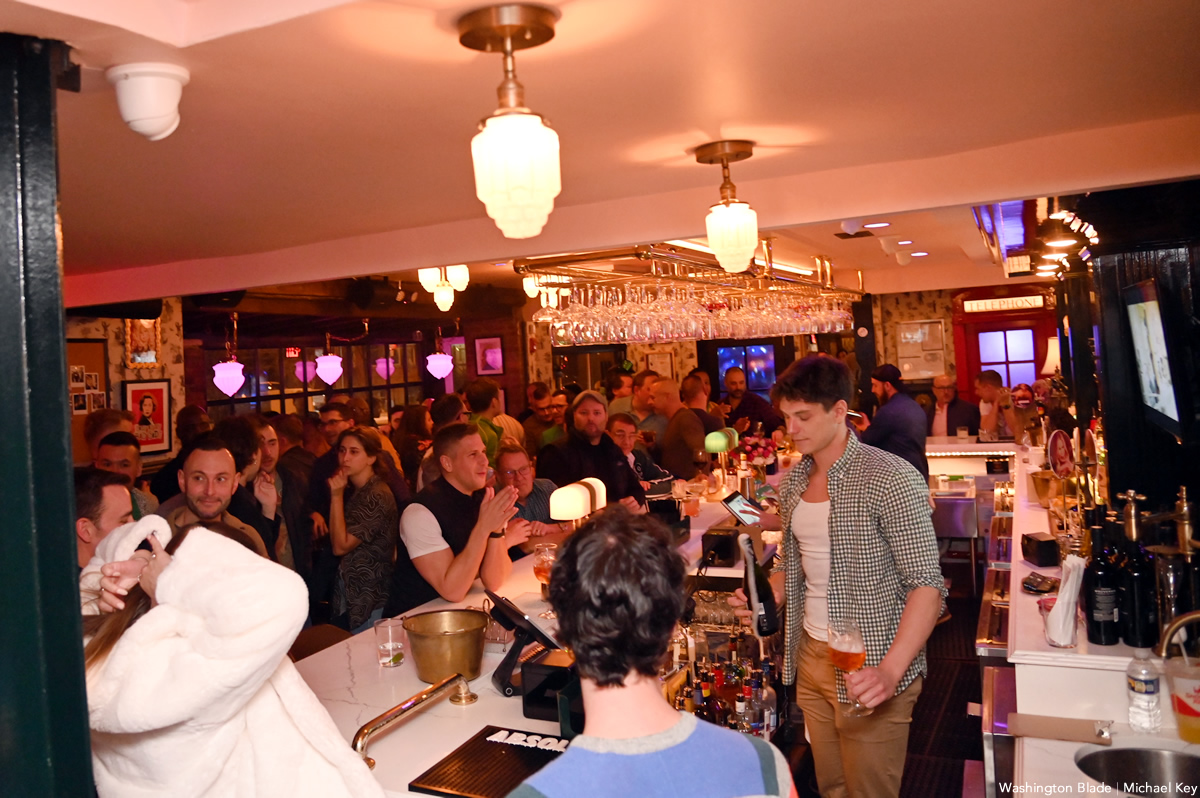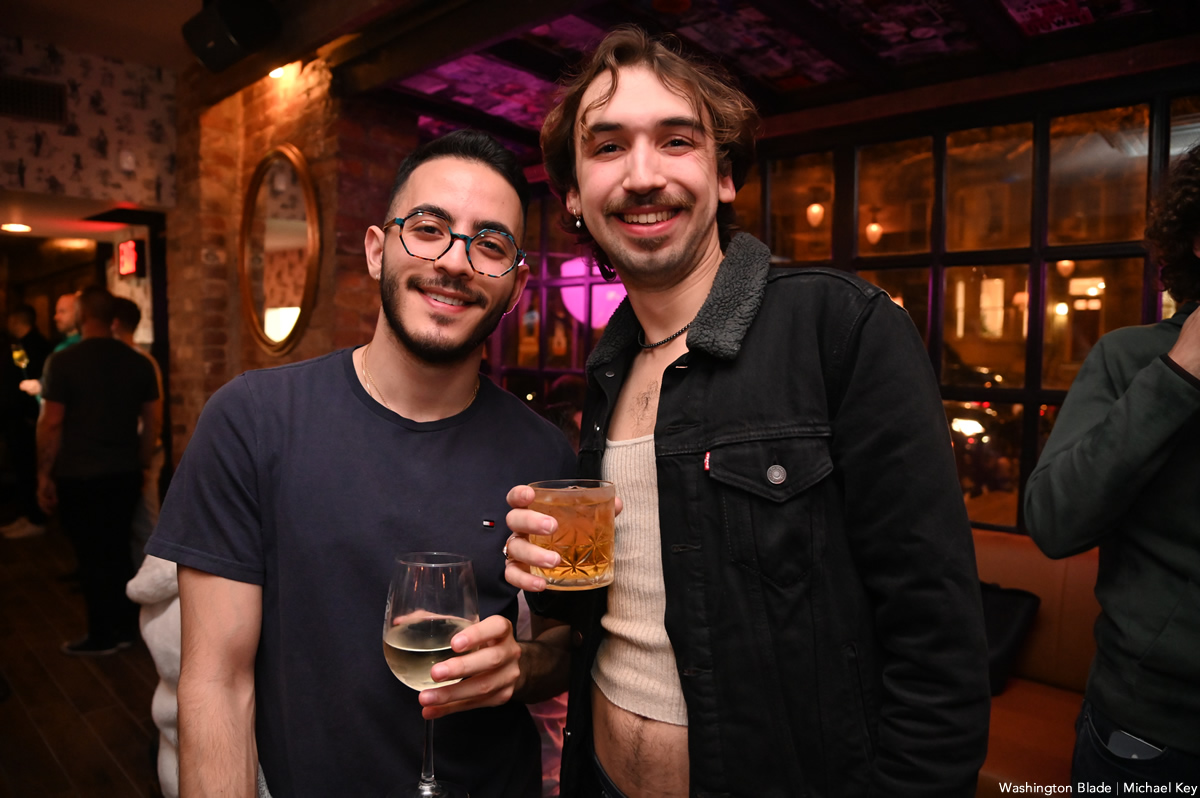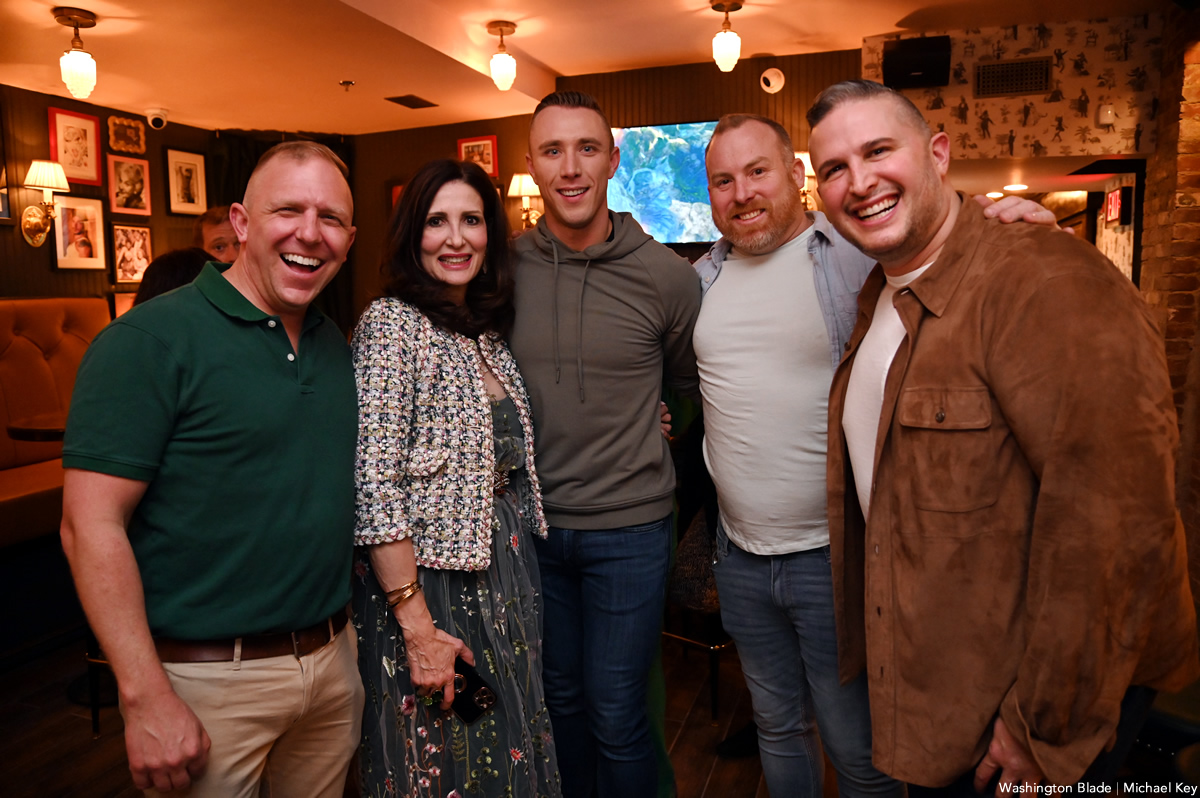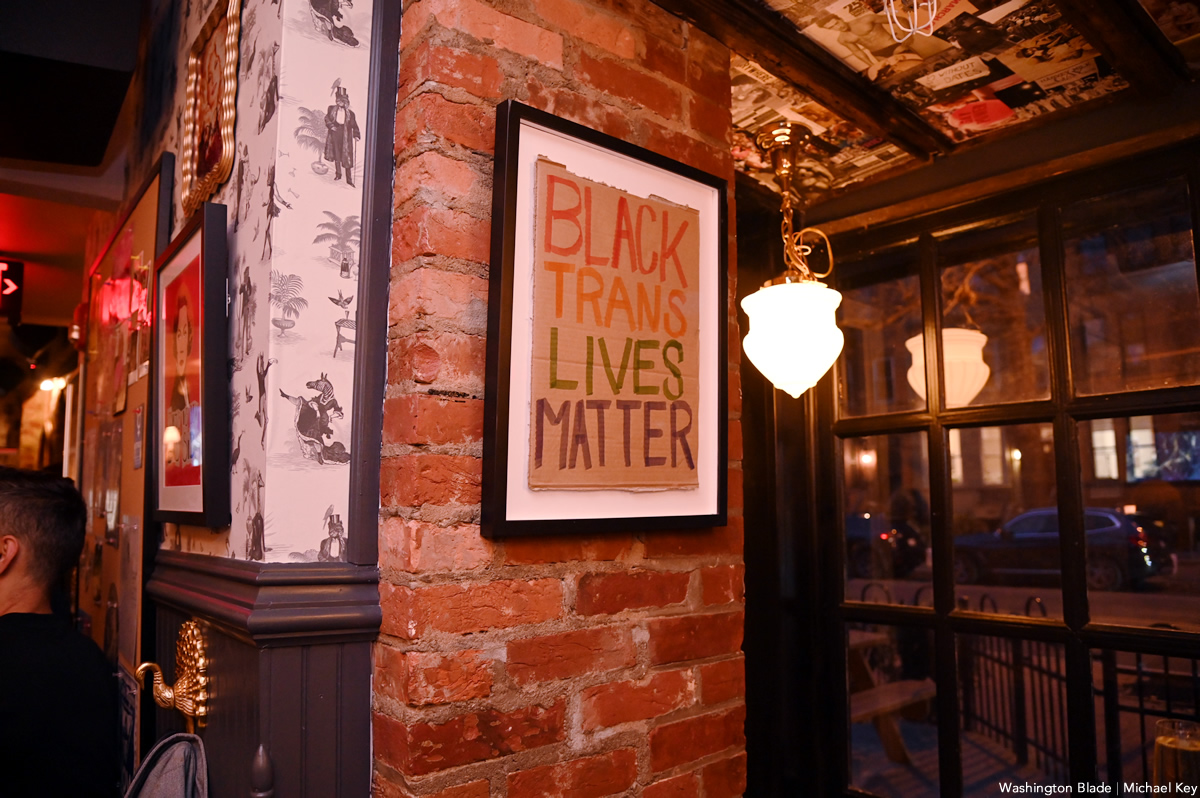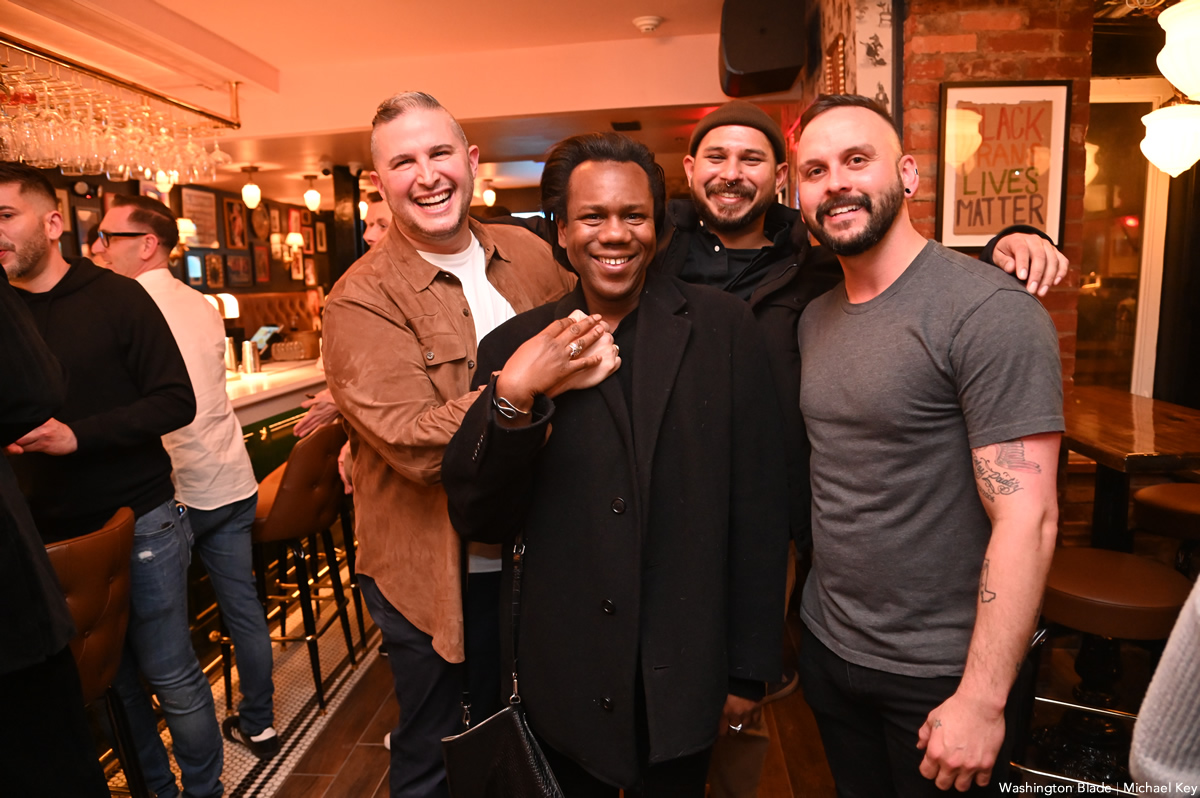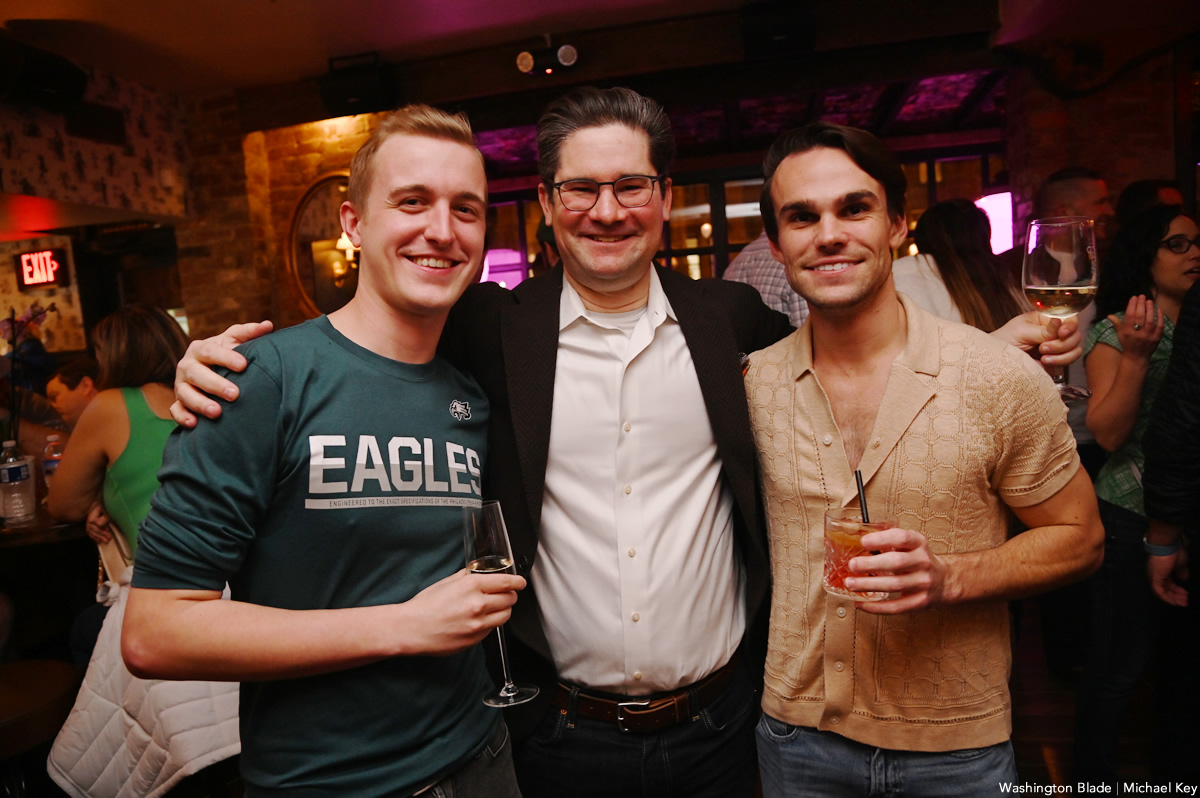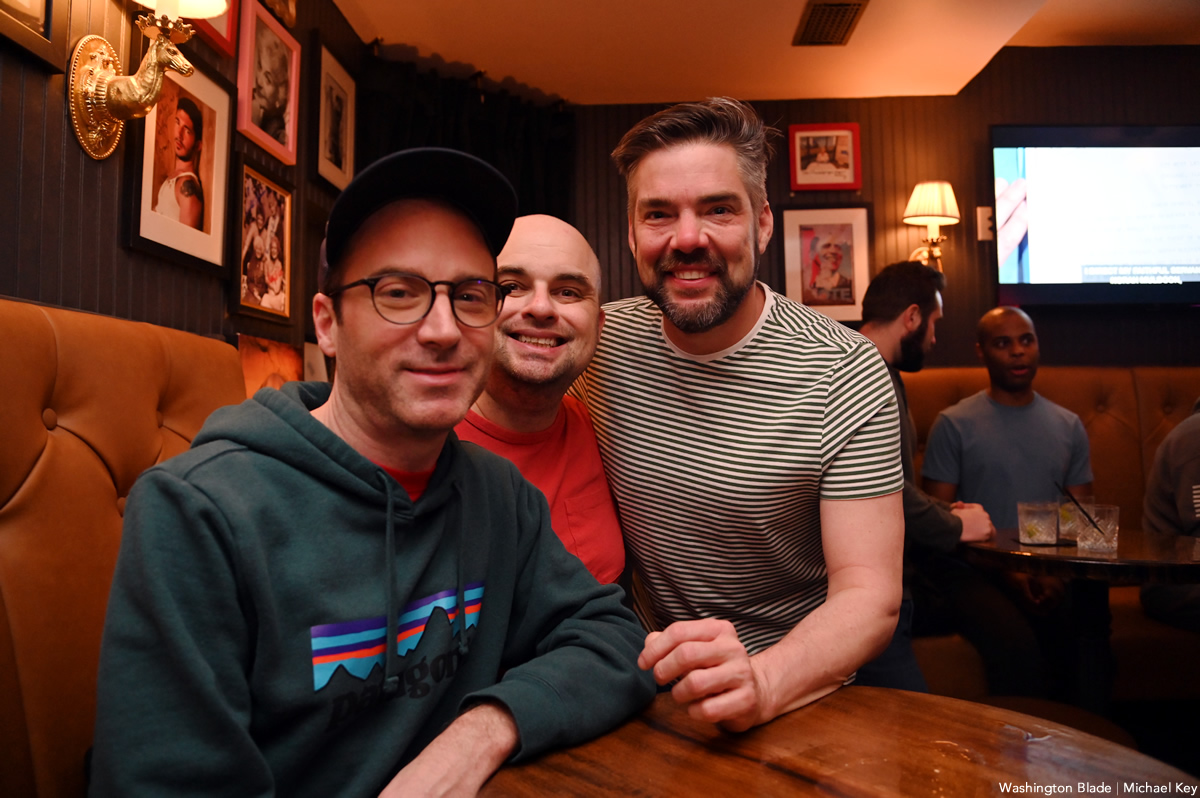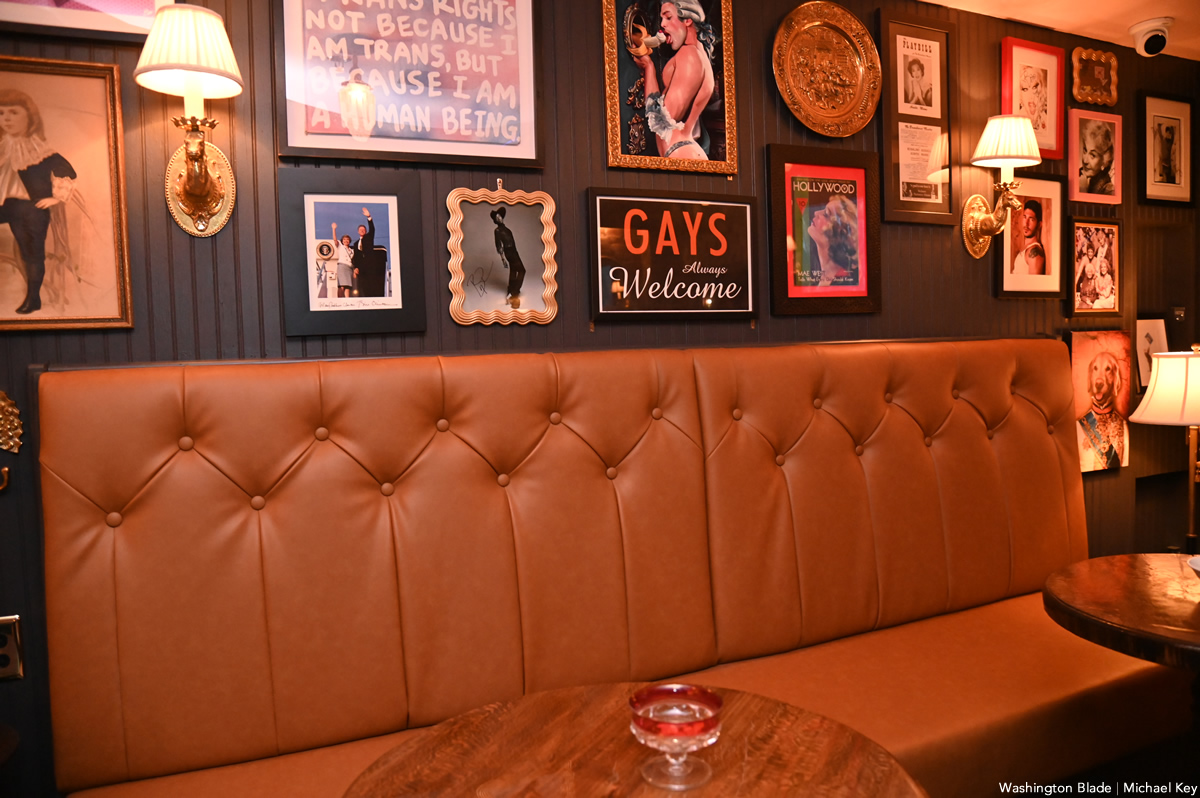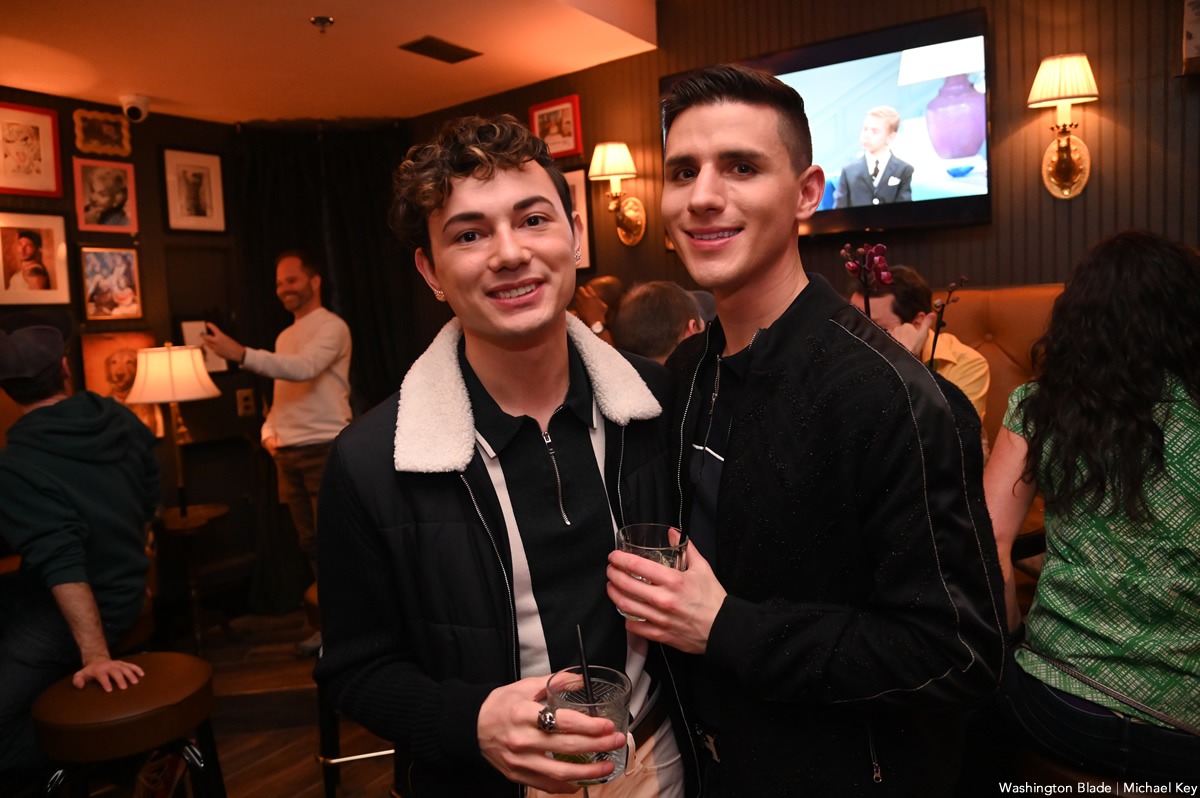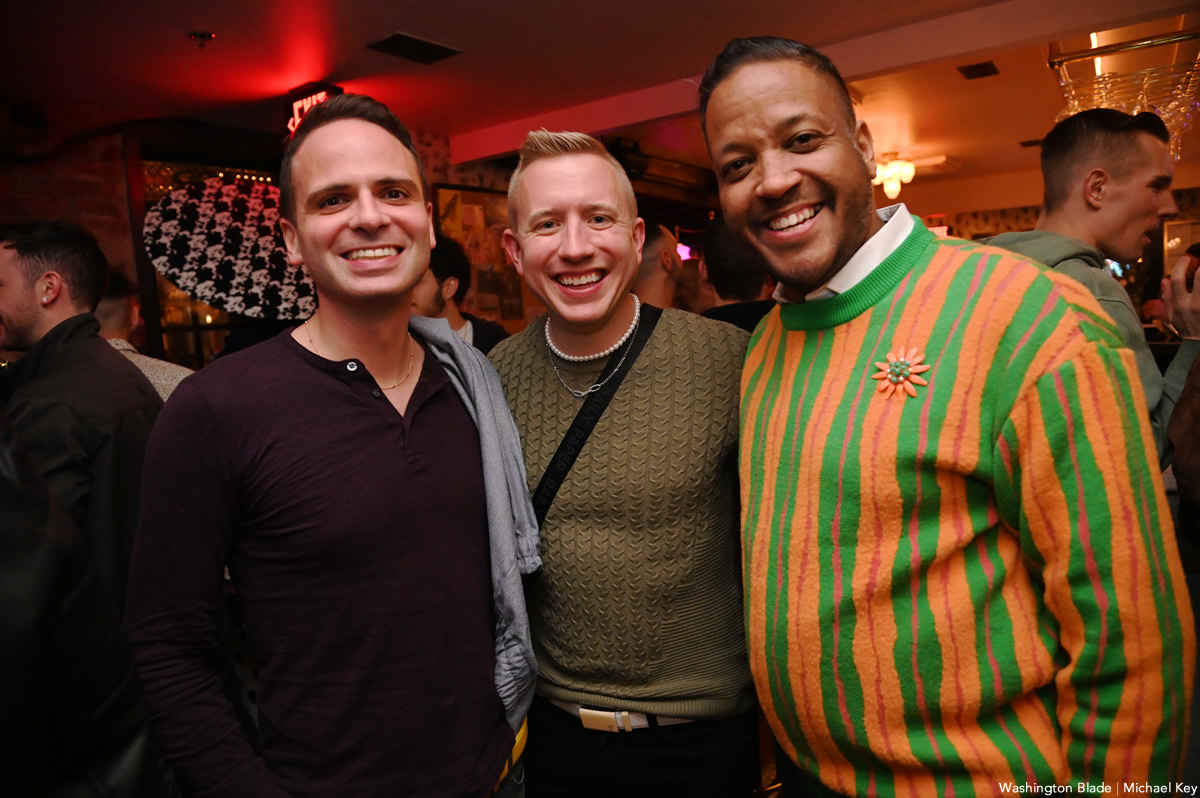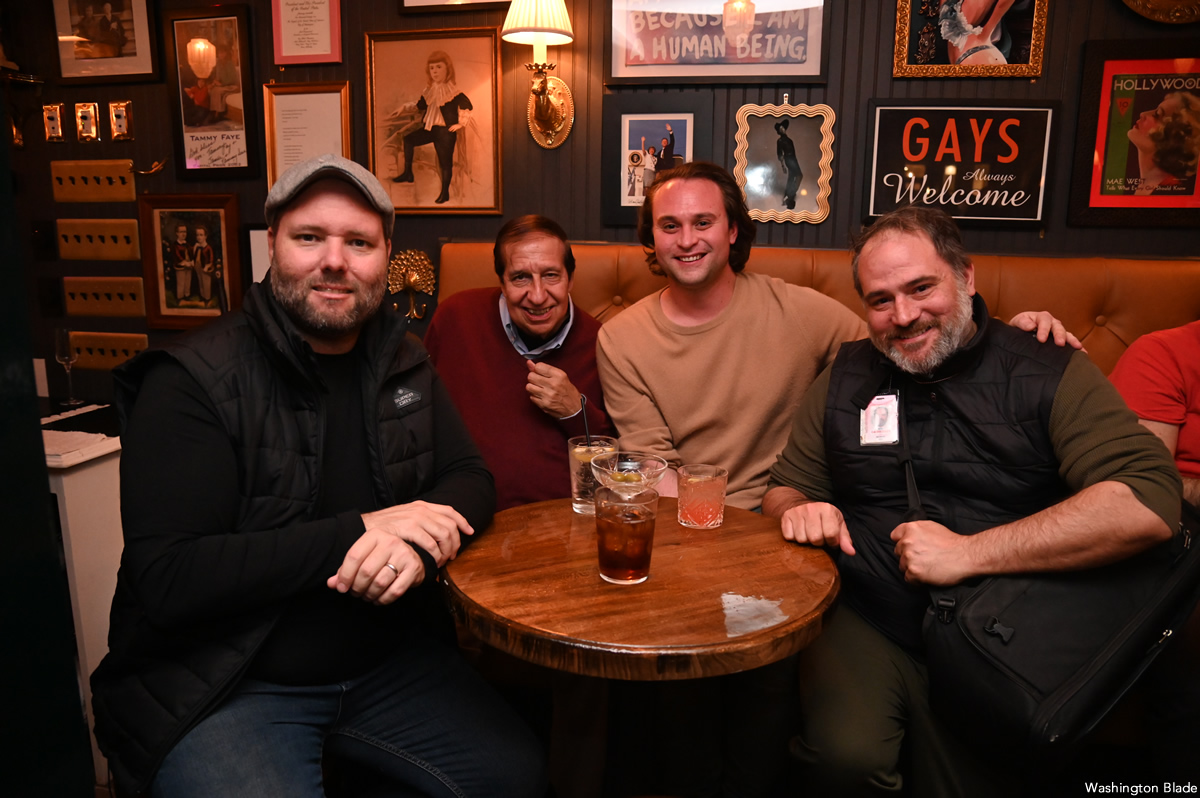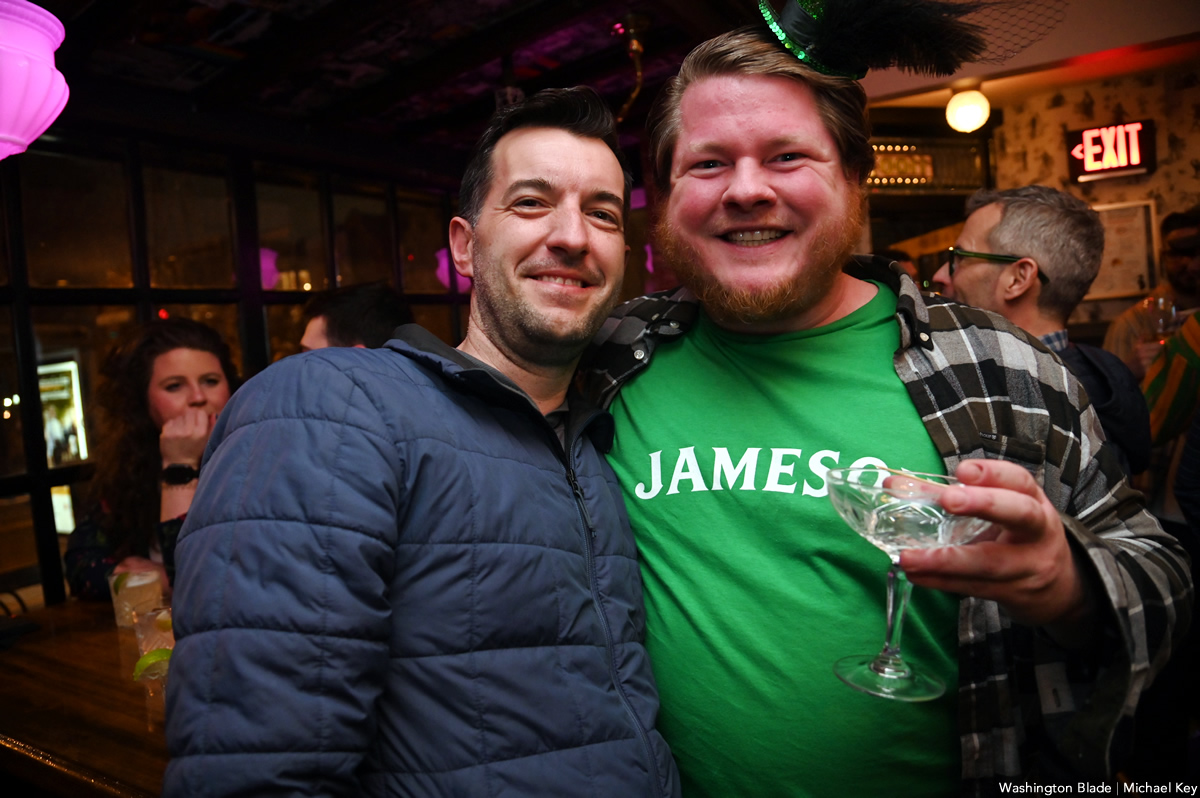 Covering the opening of The Little Gay Pub in Logan Circle for @WashBlade pic.twitter.com/hrAbvbW2C3

— Michael Patrick Key (@MichaelKeyWB) March 18, 2023
PHOTOS: Pride Reveal
'Peace, Love, Revolution' announced as this year's theme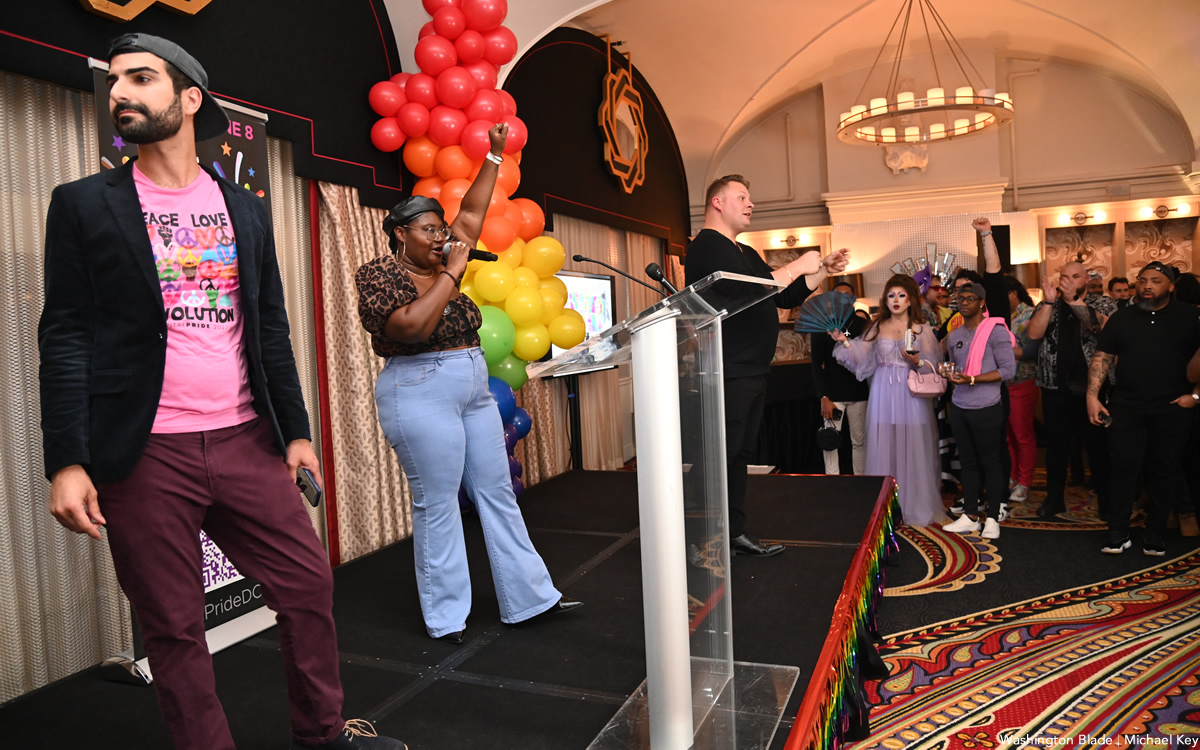 The Capital Pride Alliance held its annual Pride Reveal party at Hotel Monaco on Thursday, March 16. Following a performance by drag artist Shi-Queeta Lee, members of the board of the Capital Pride Alliance announced "Peace, Love, Revolution" as the theme for Pride 2023 in D.C.
(Washington Blade photos by Michael Key)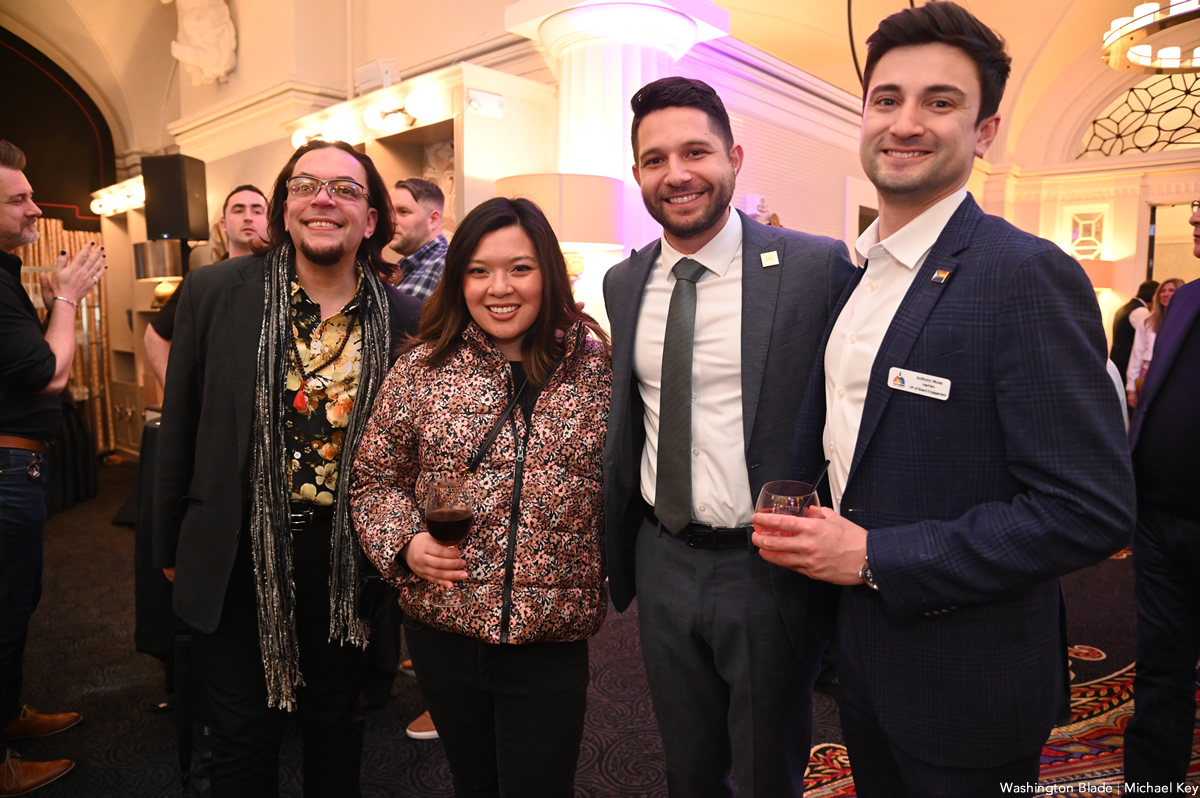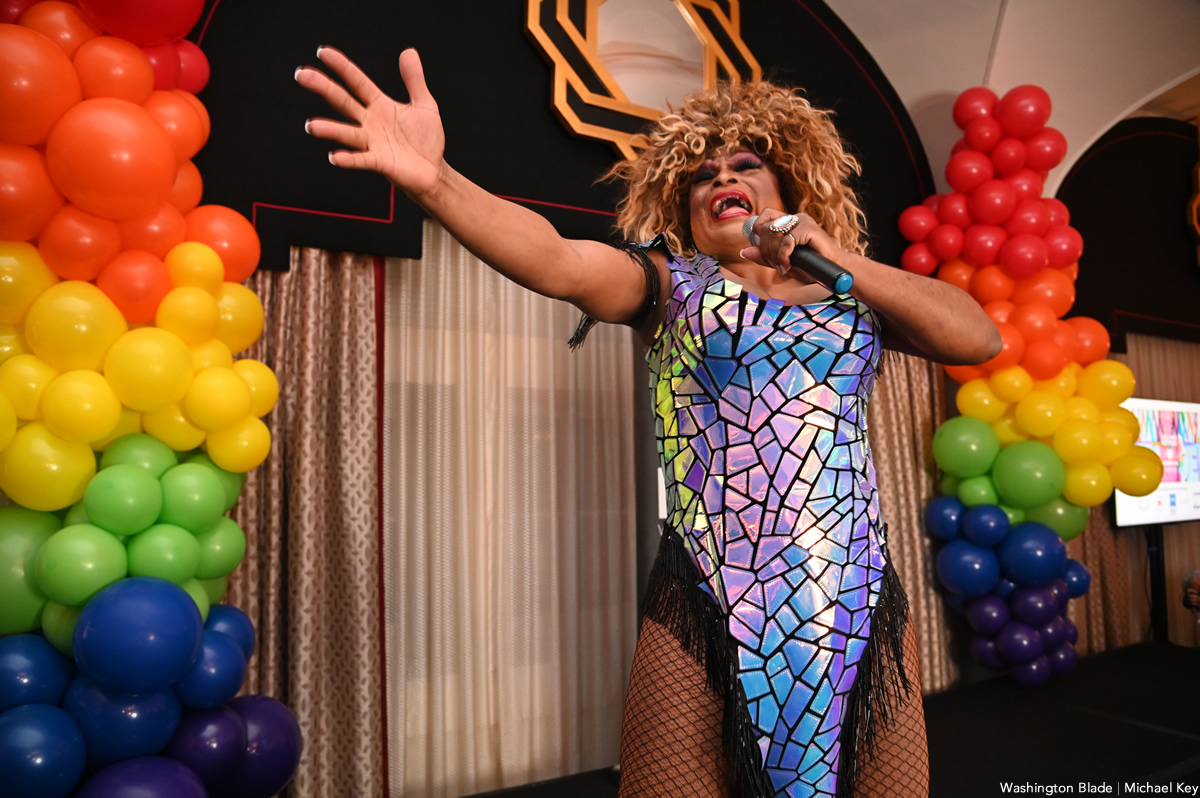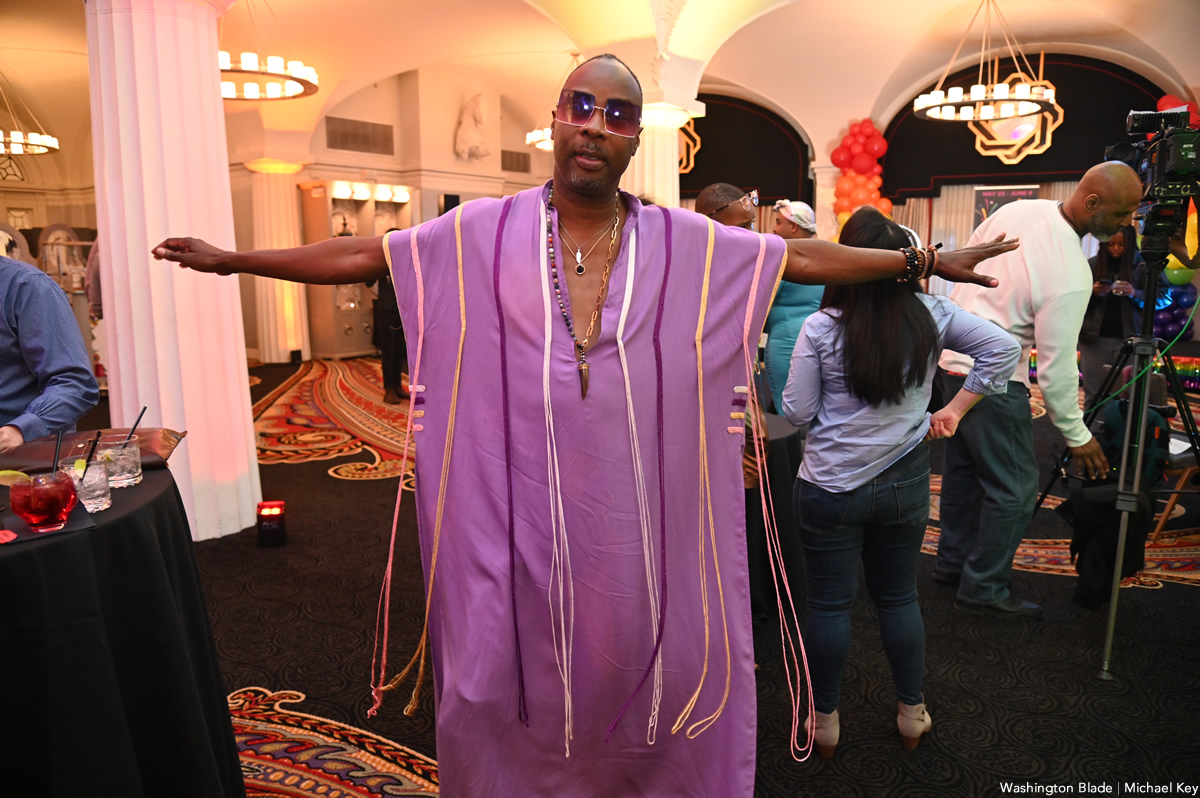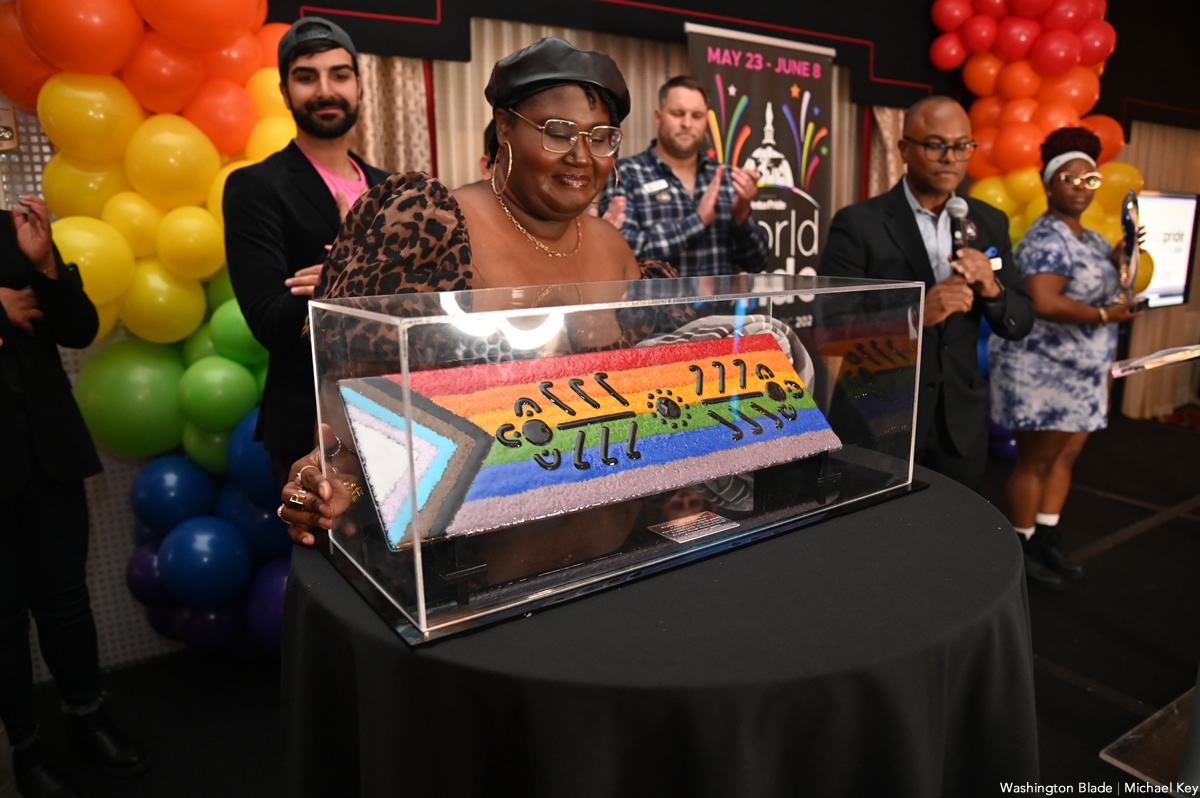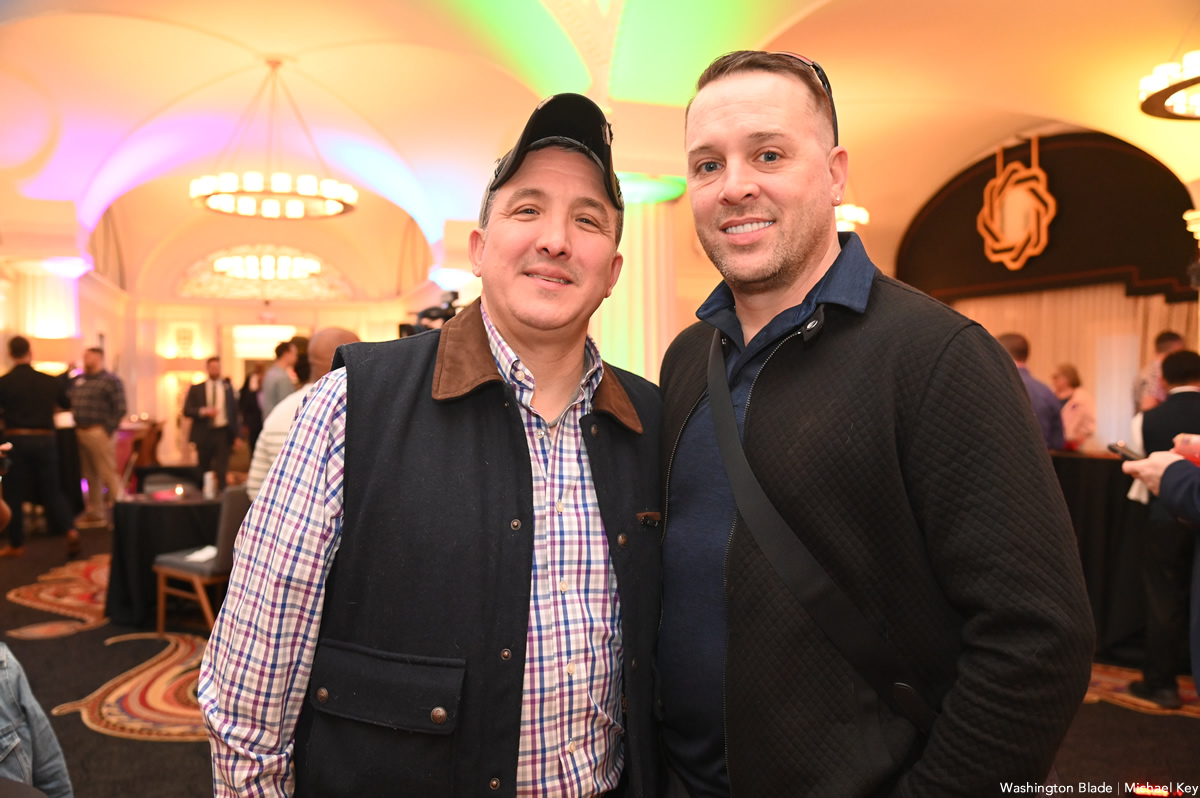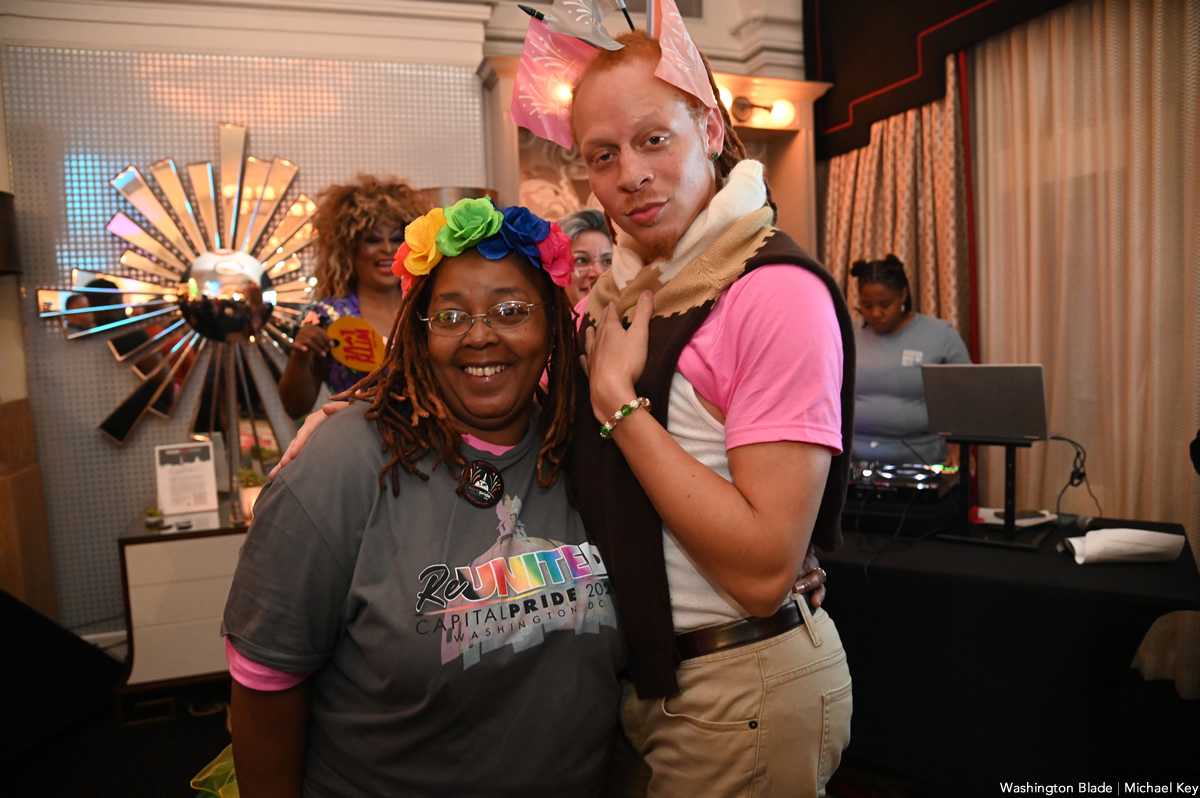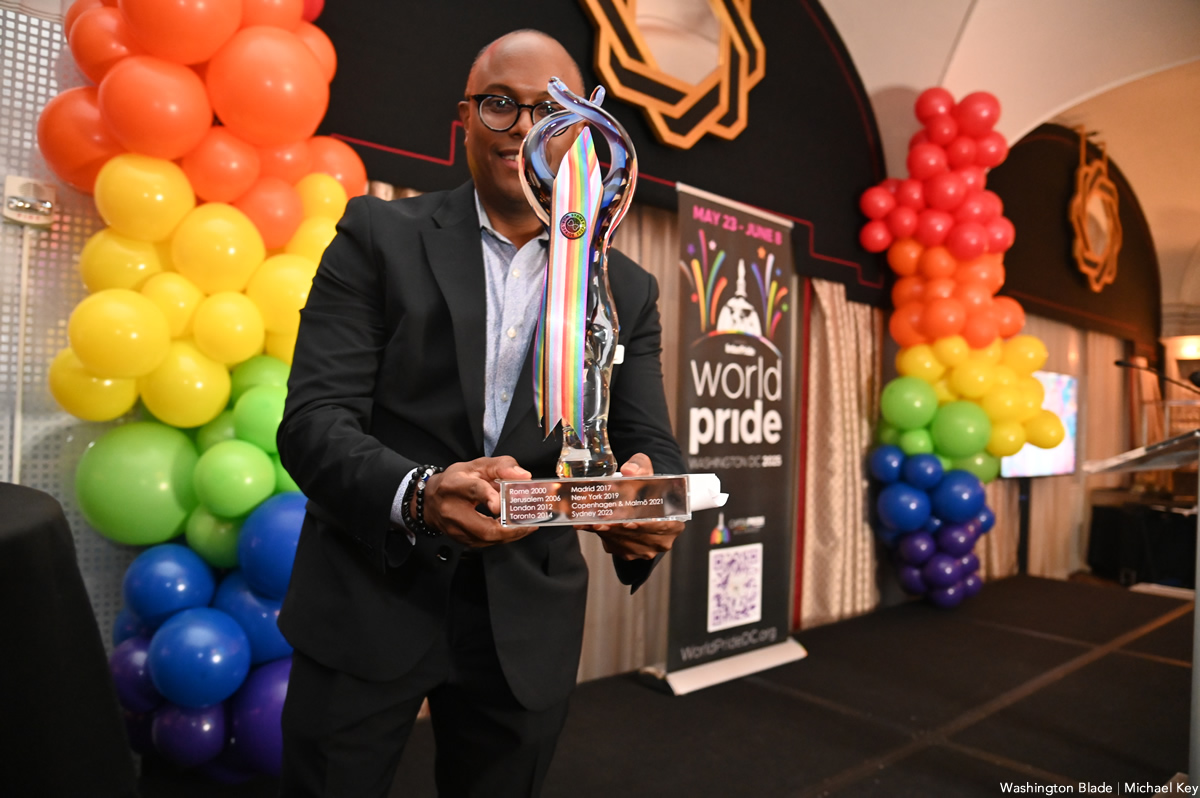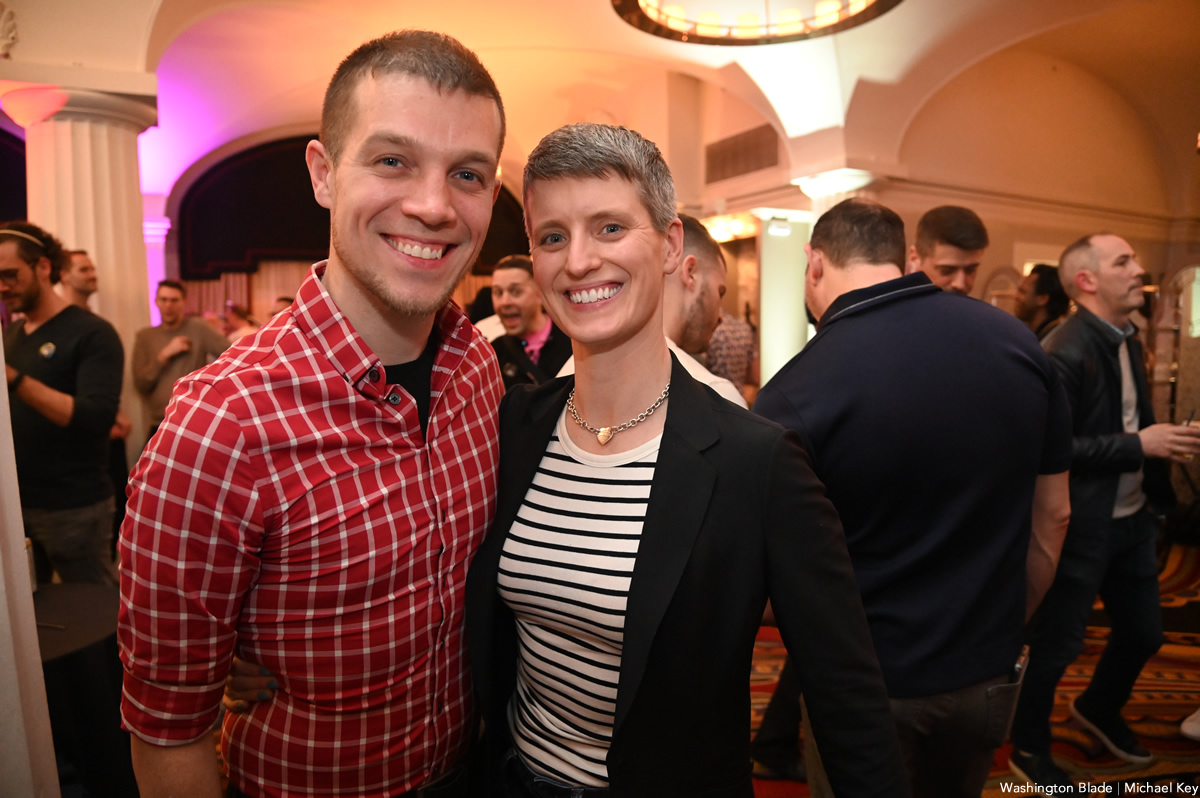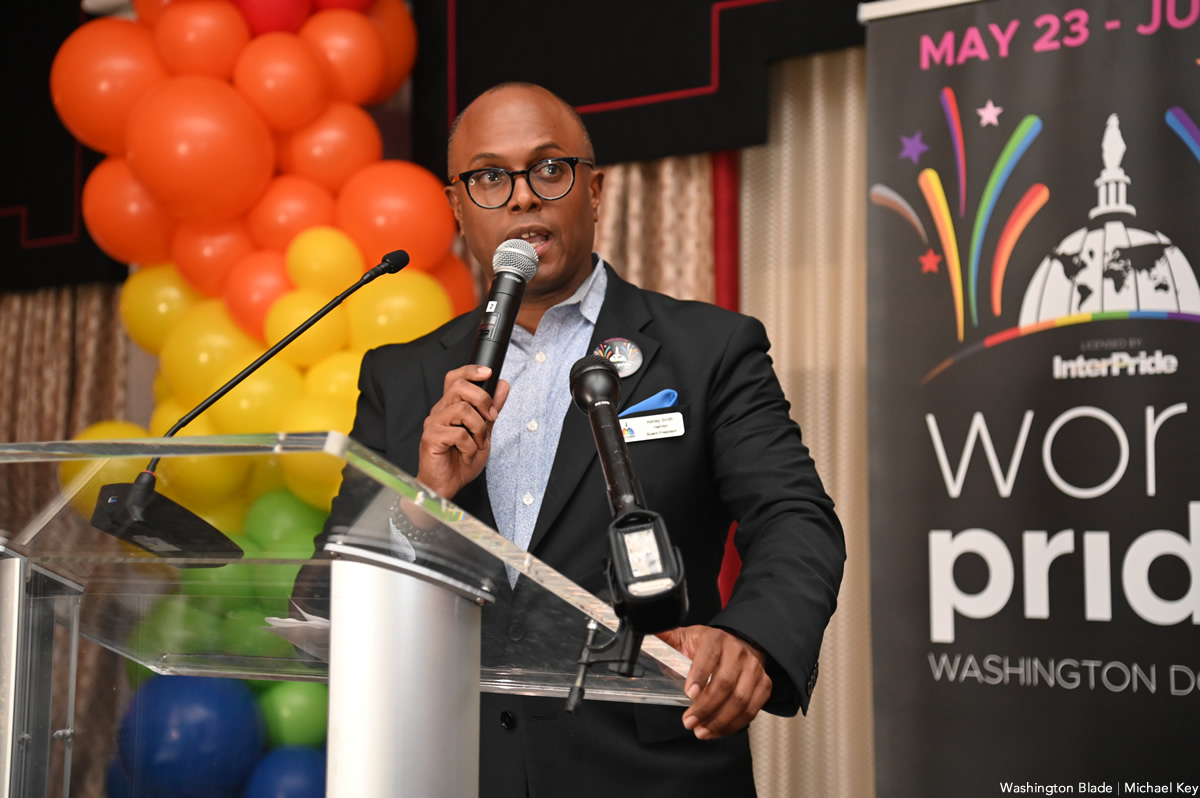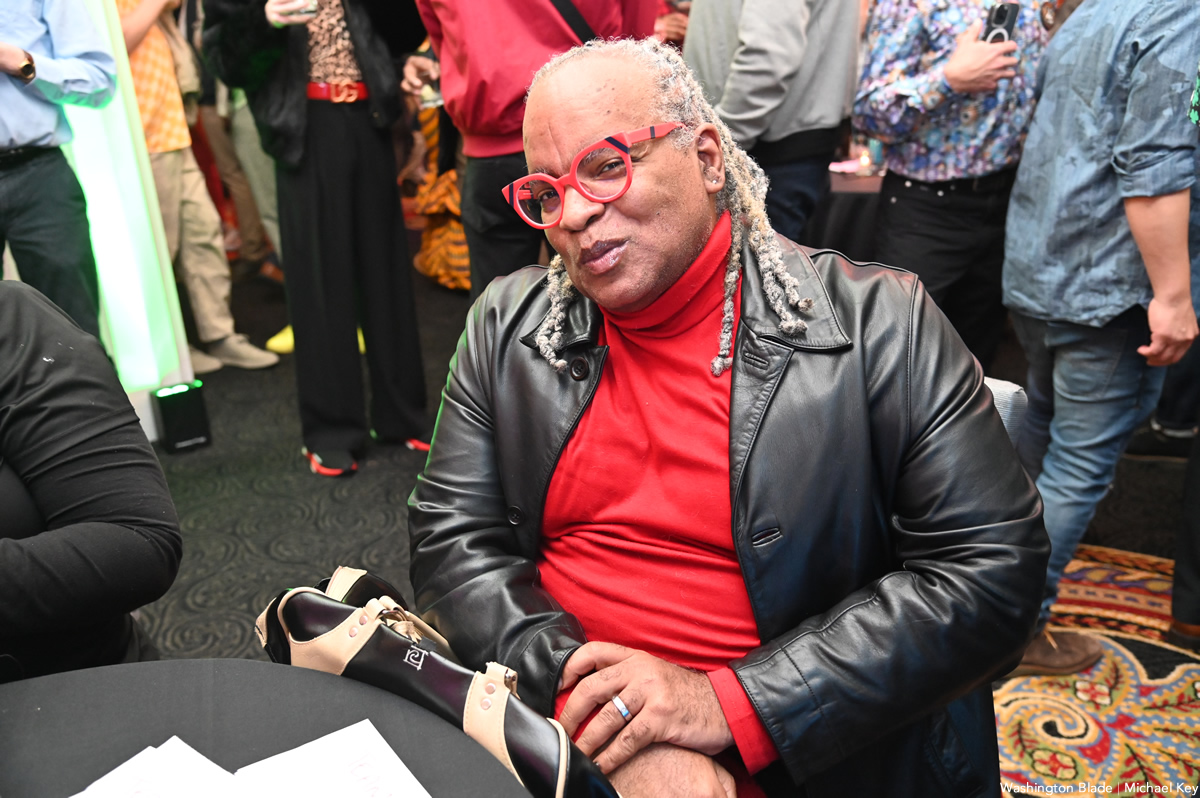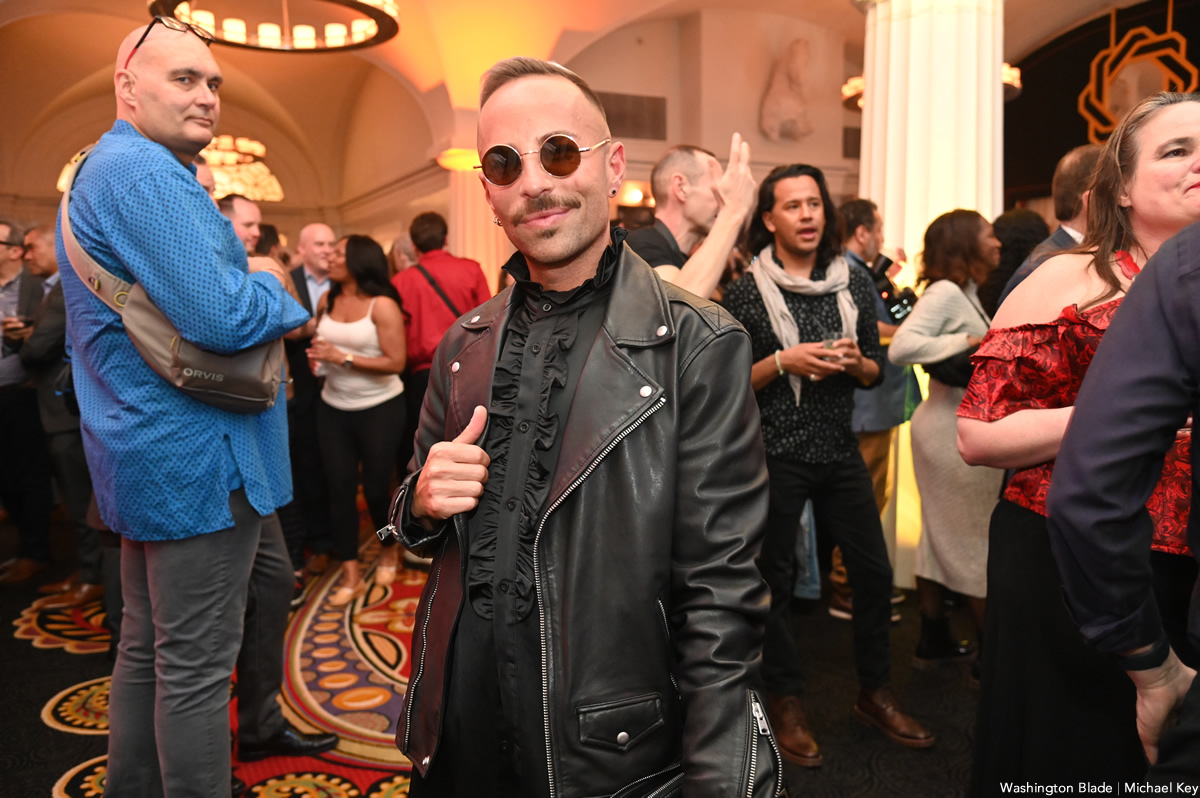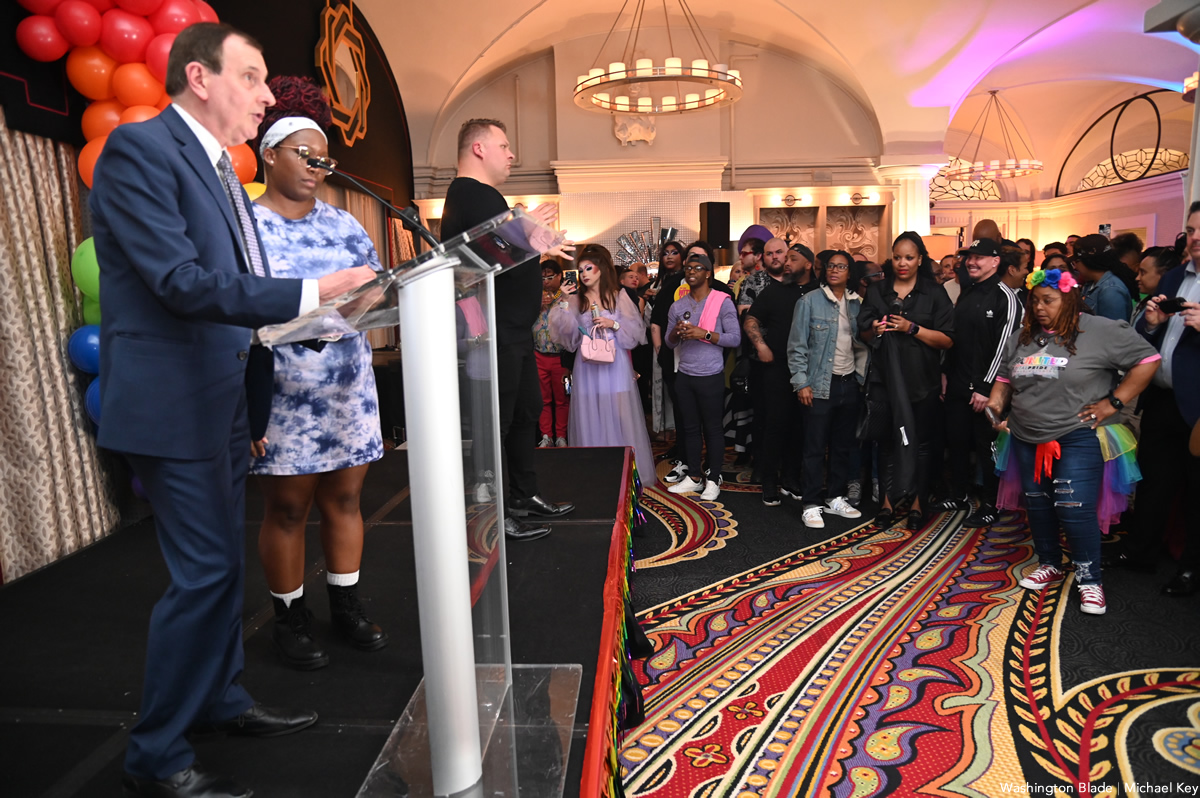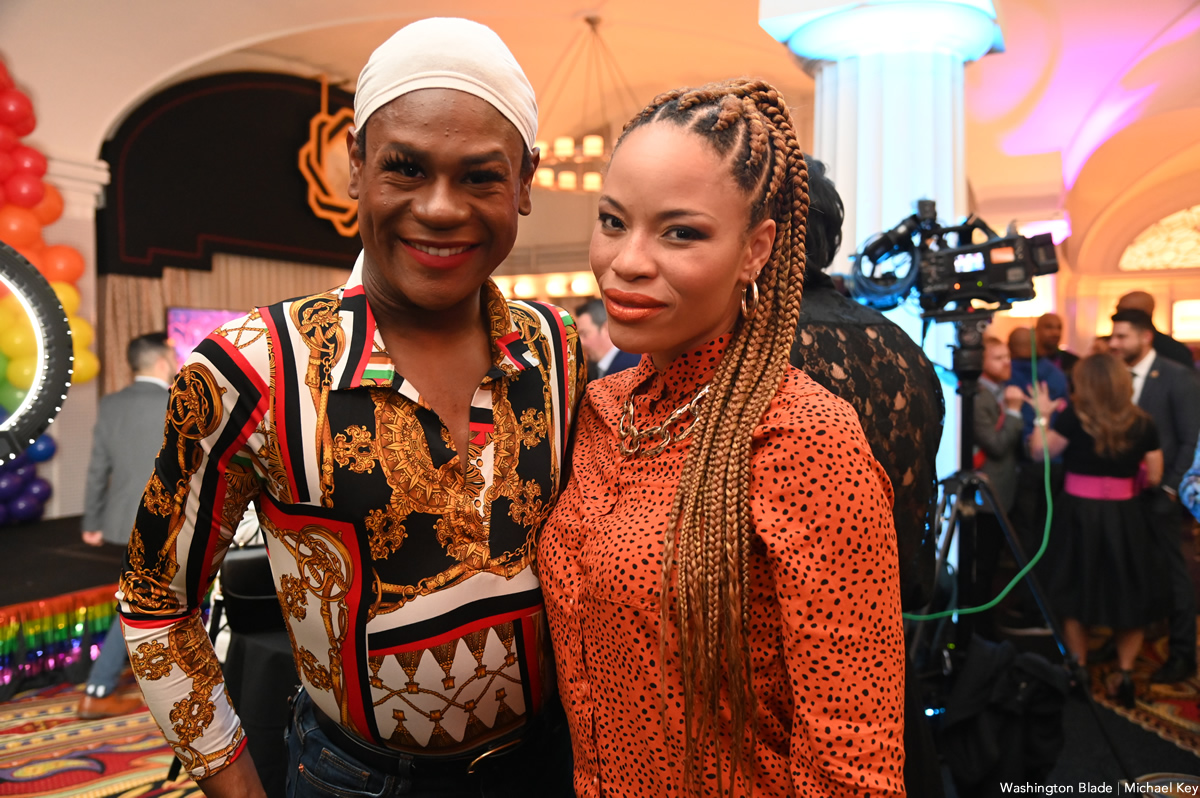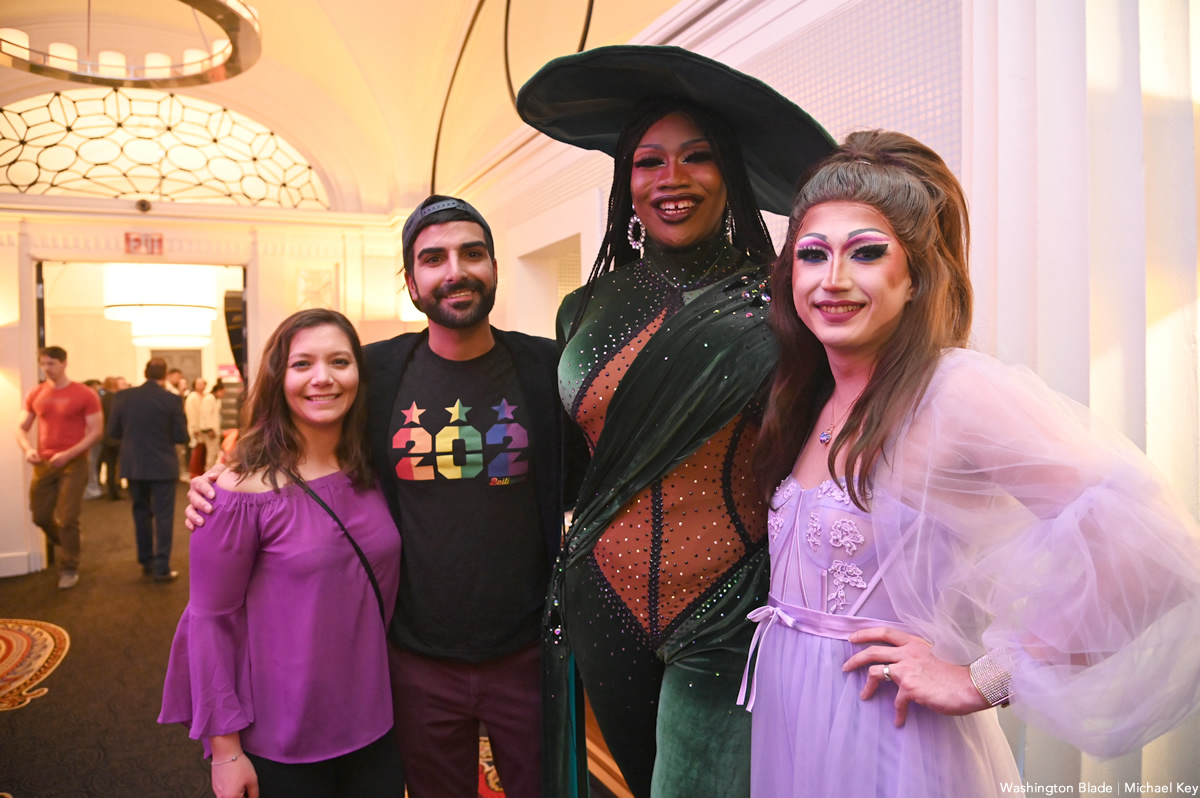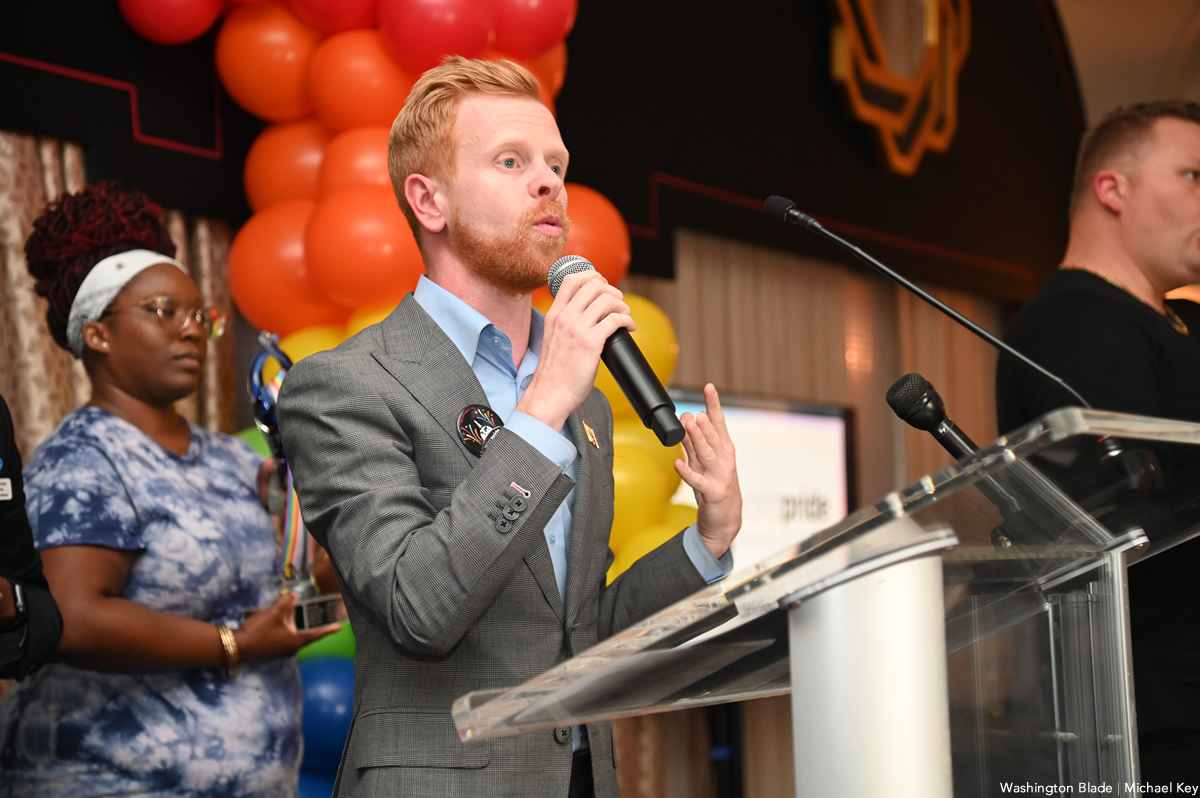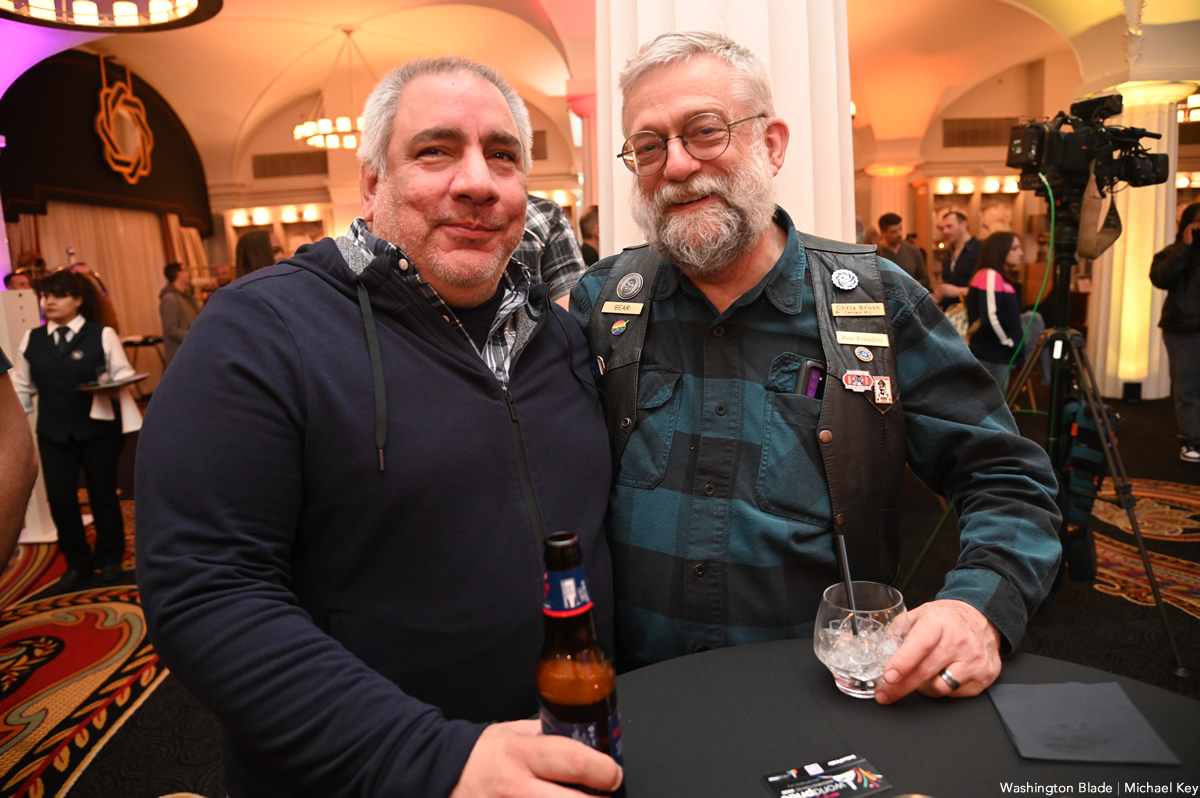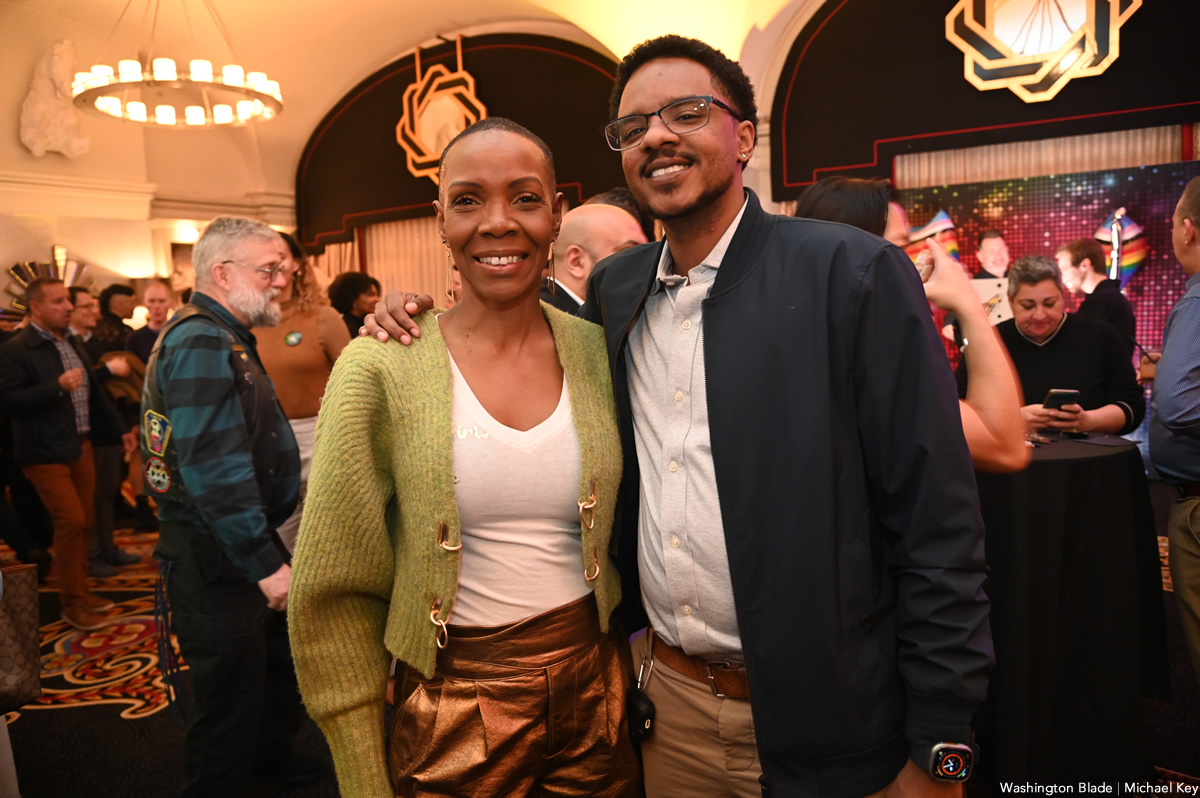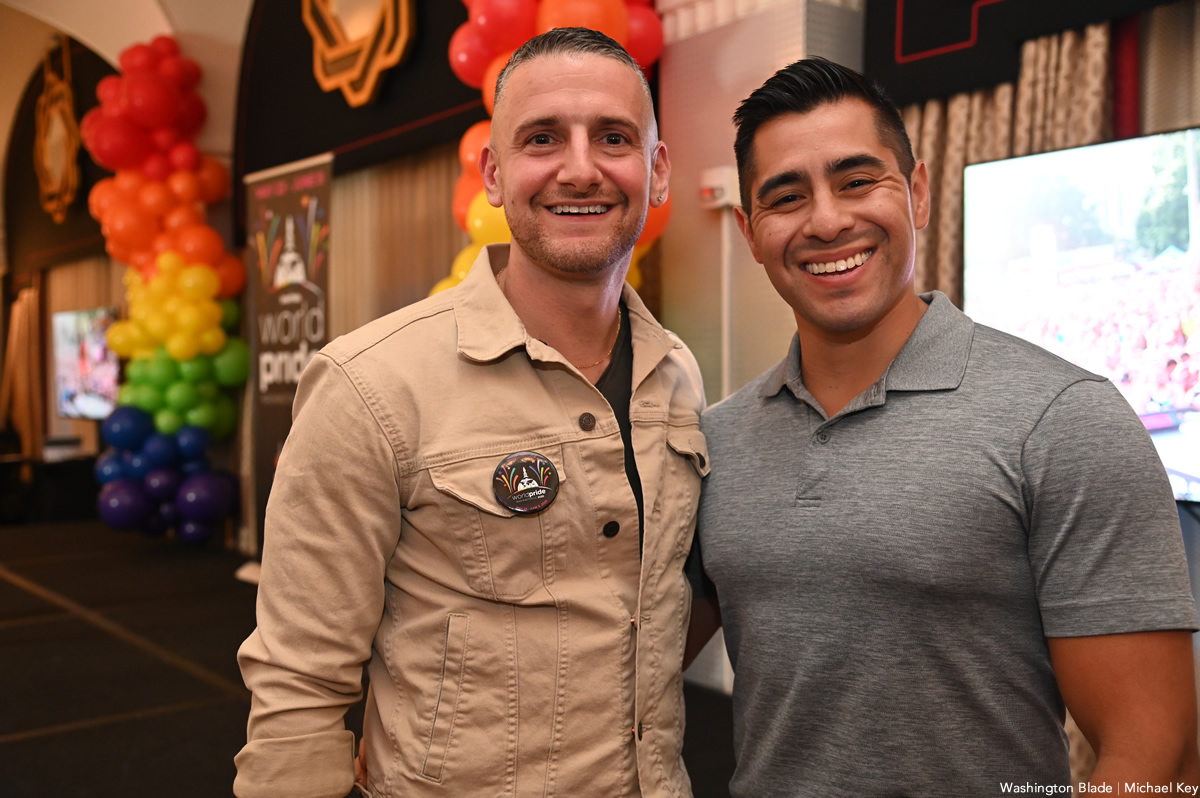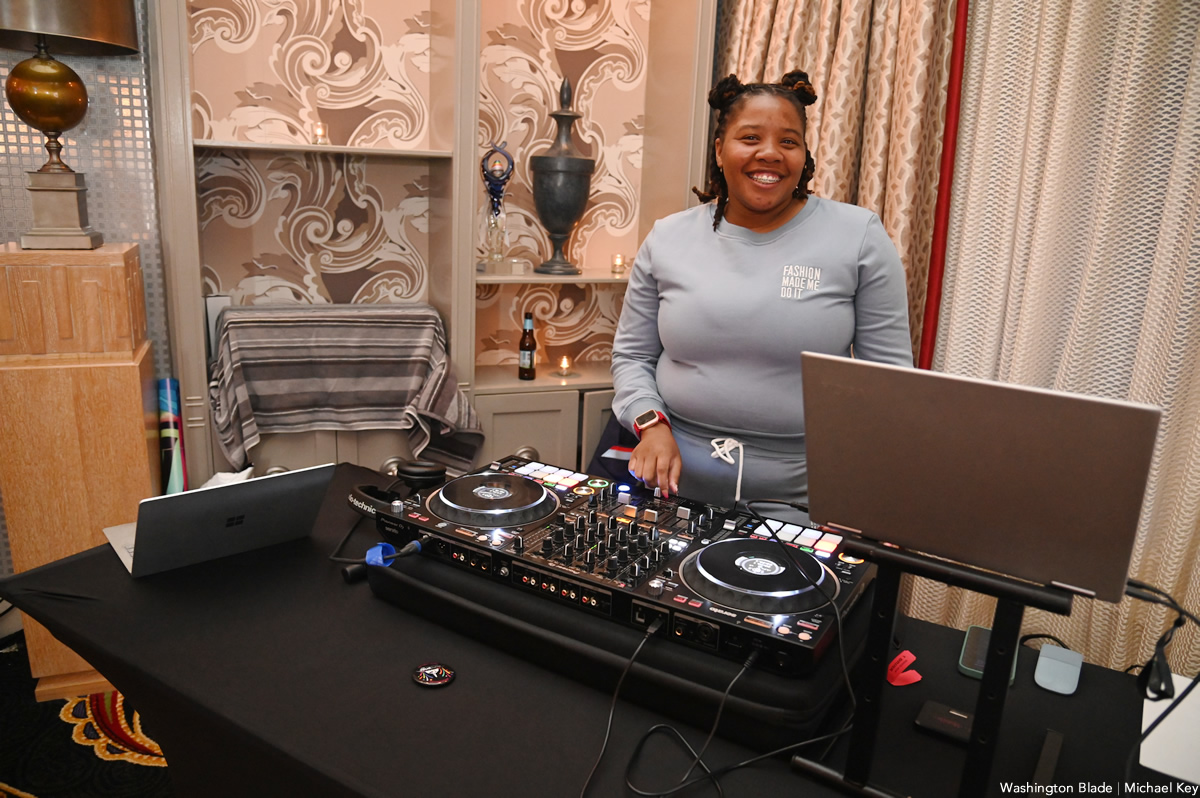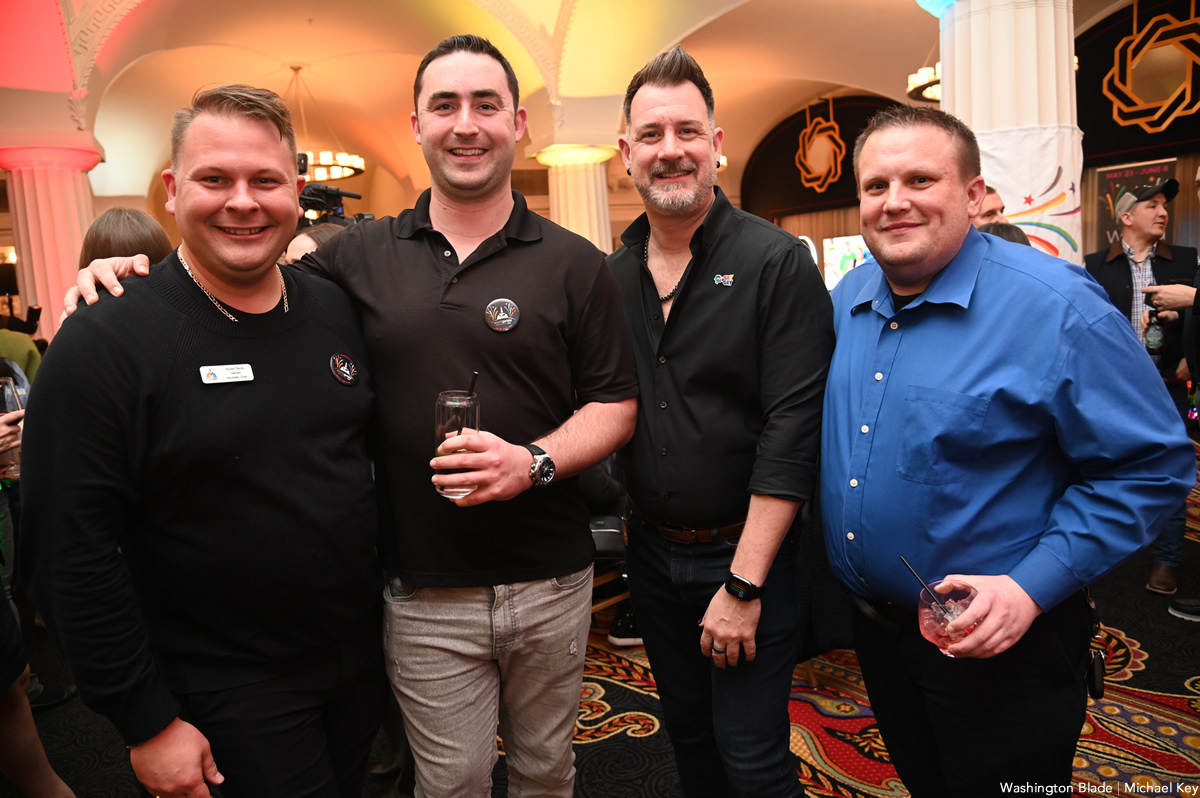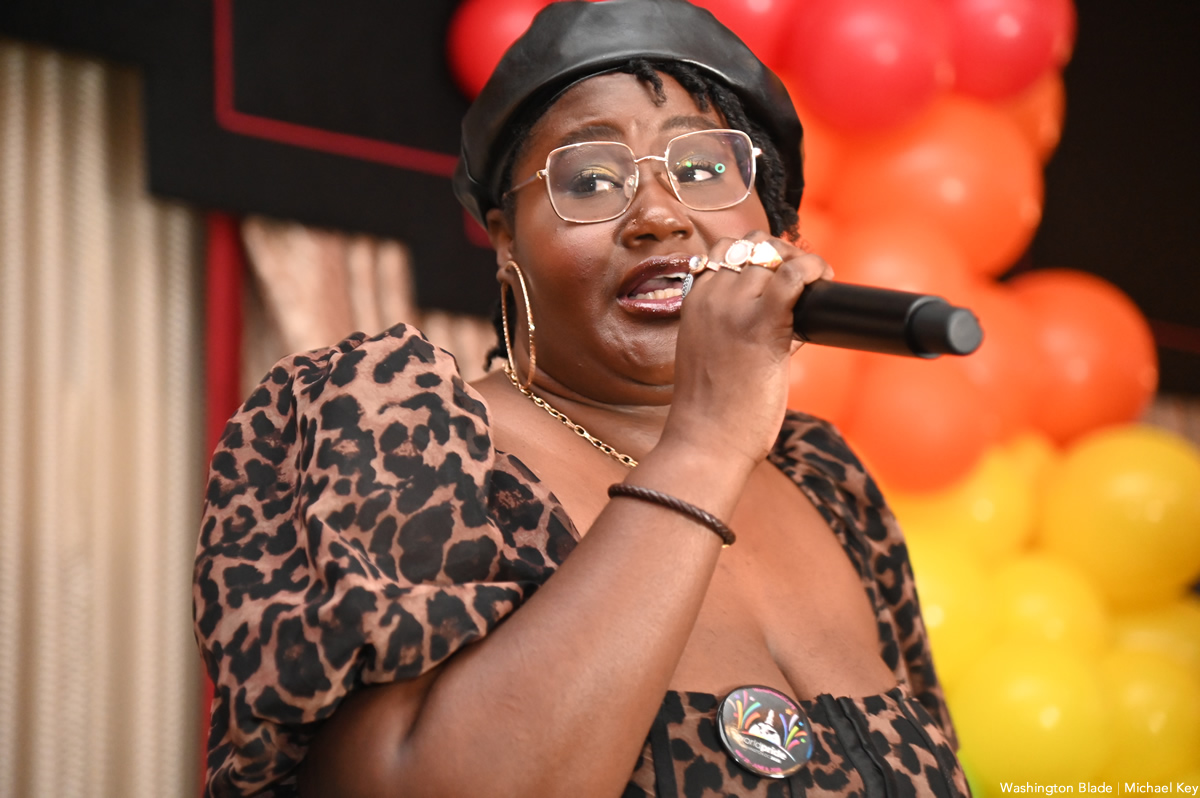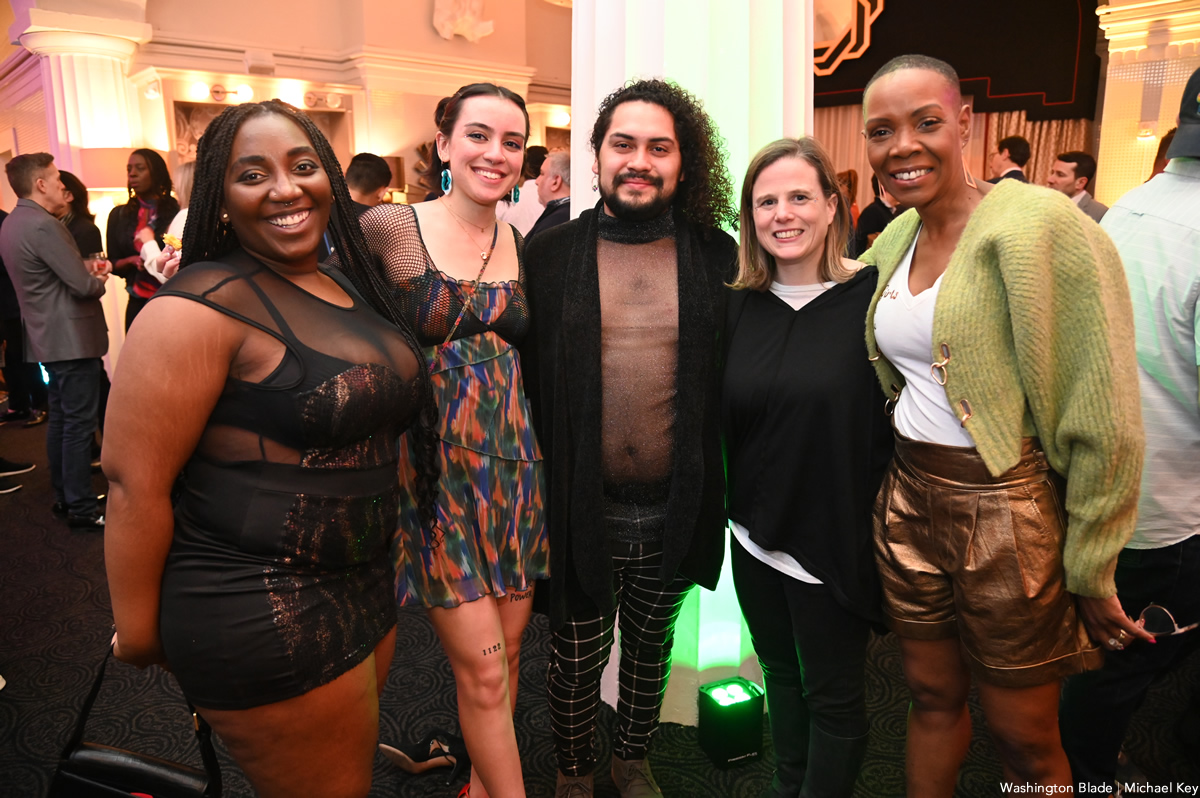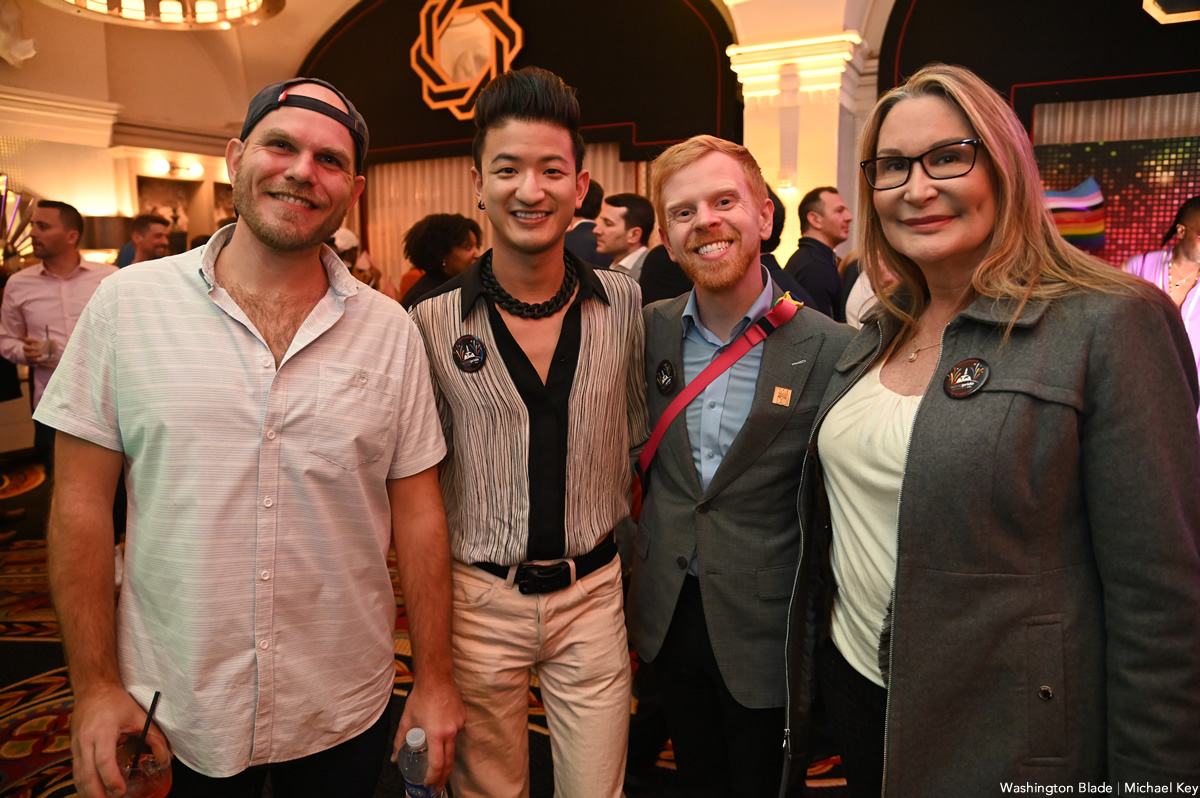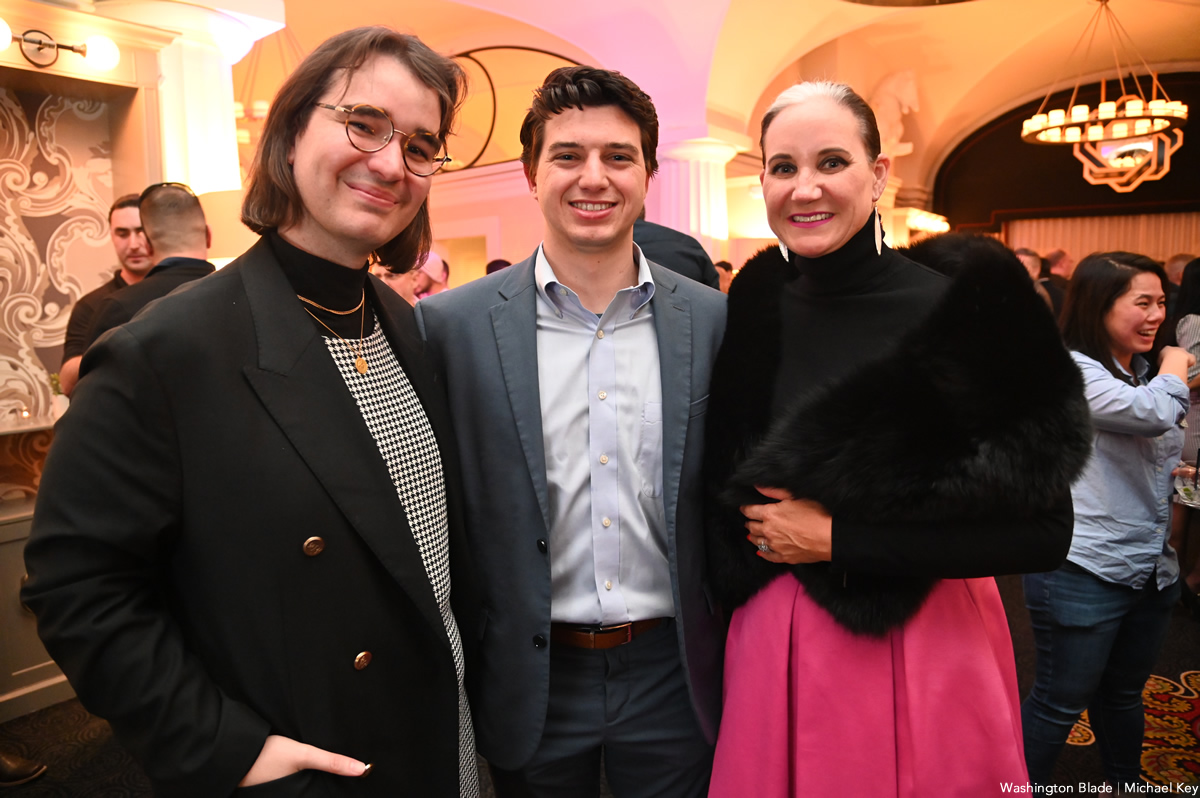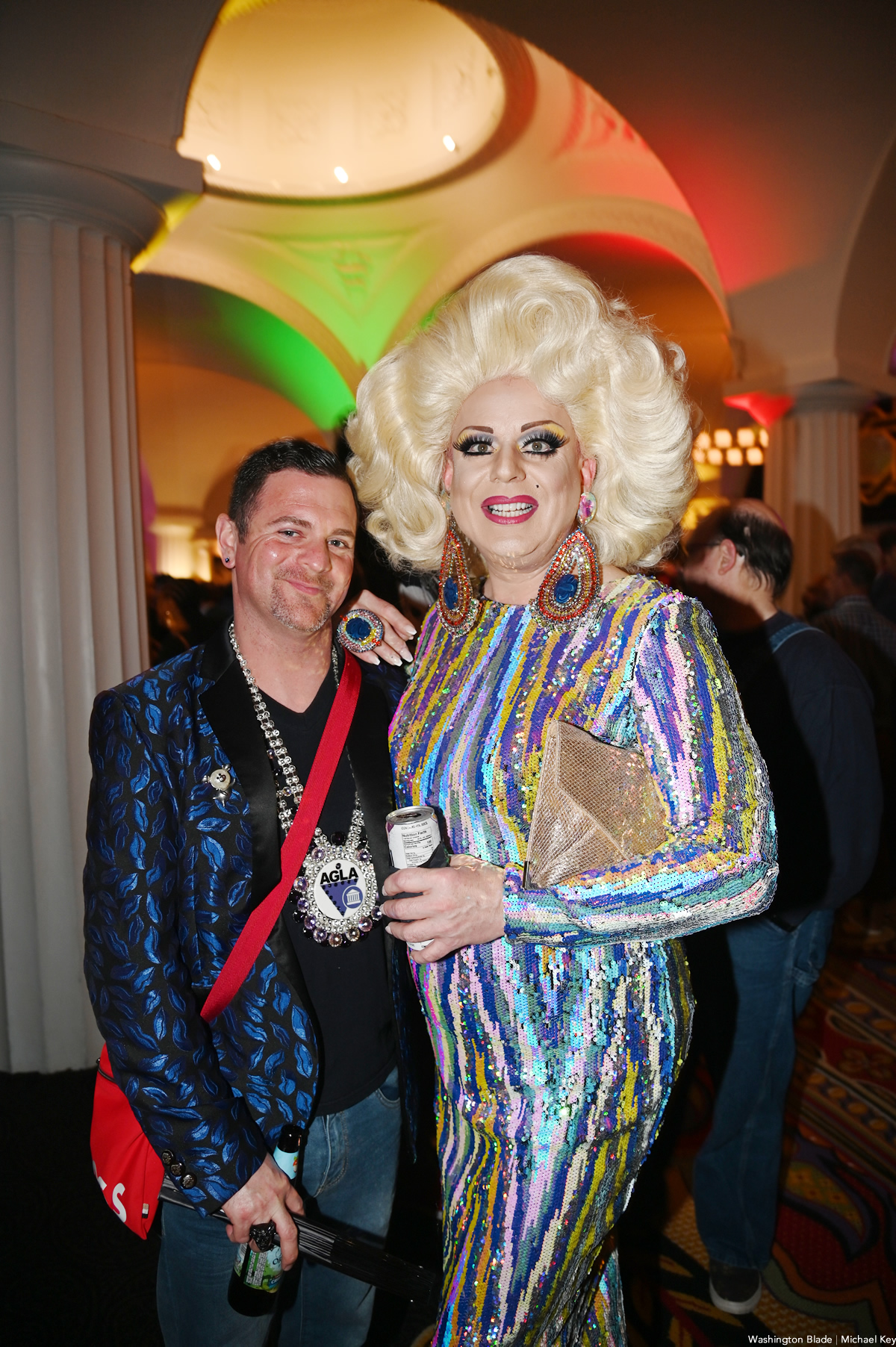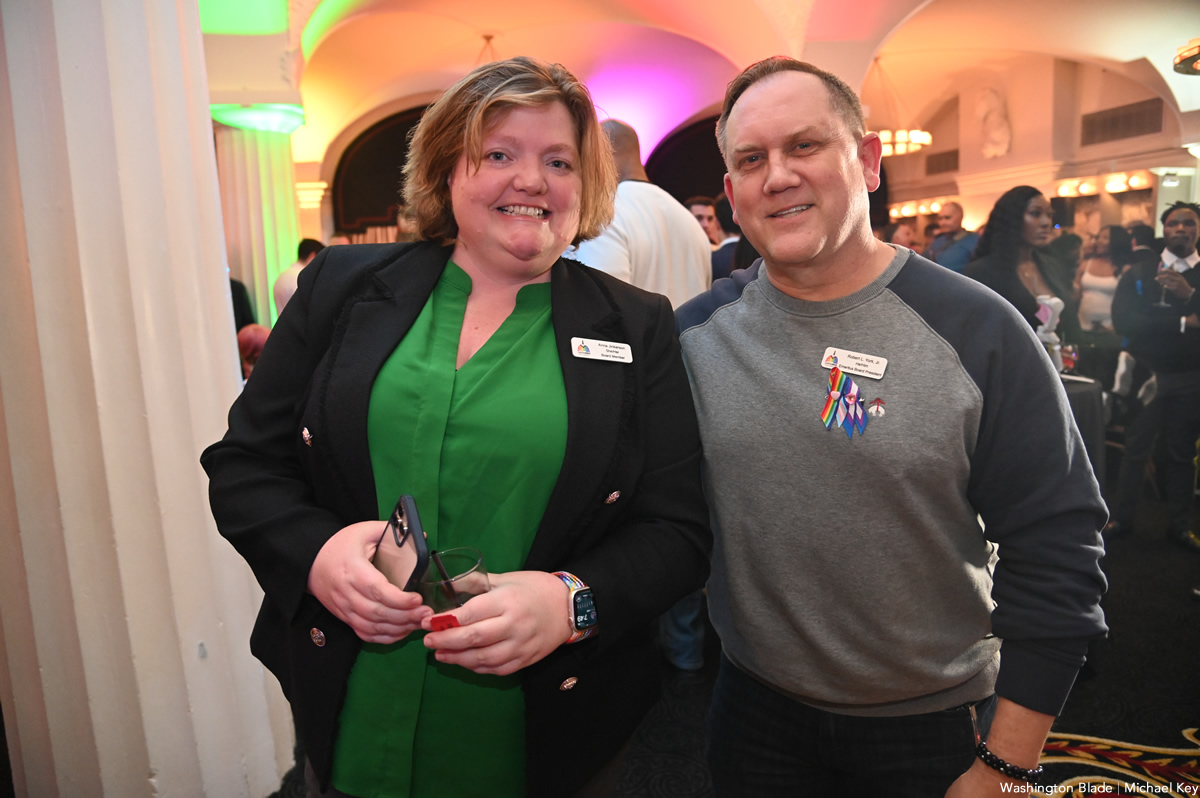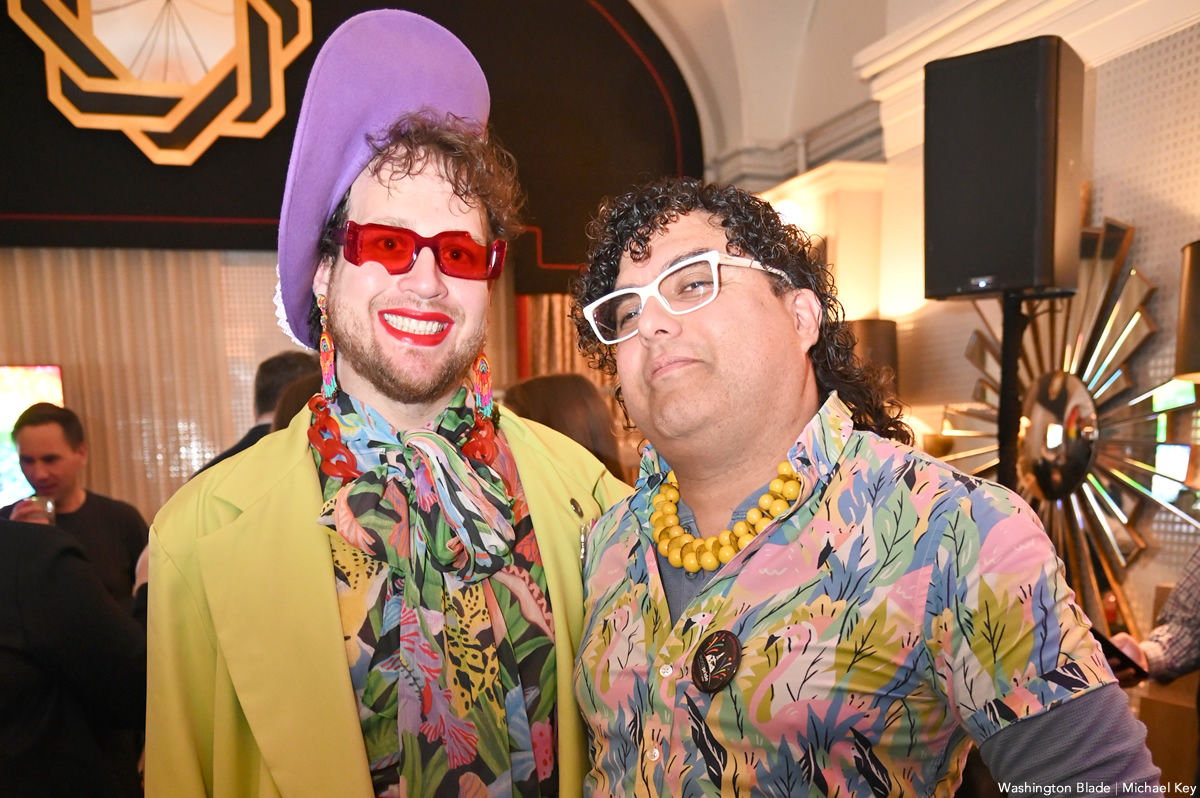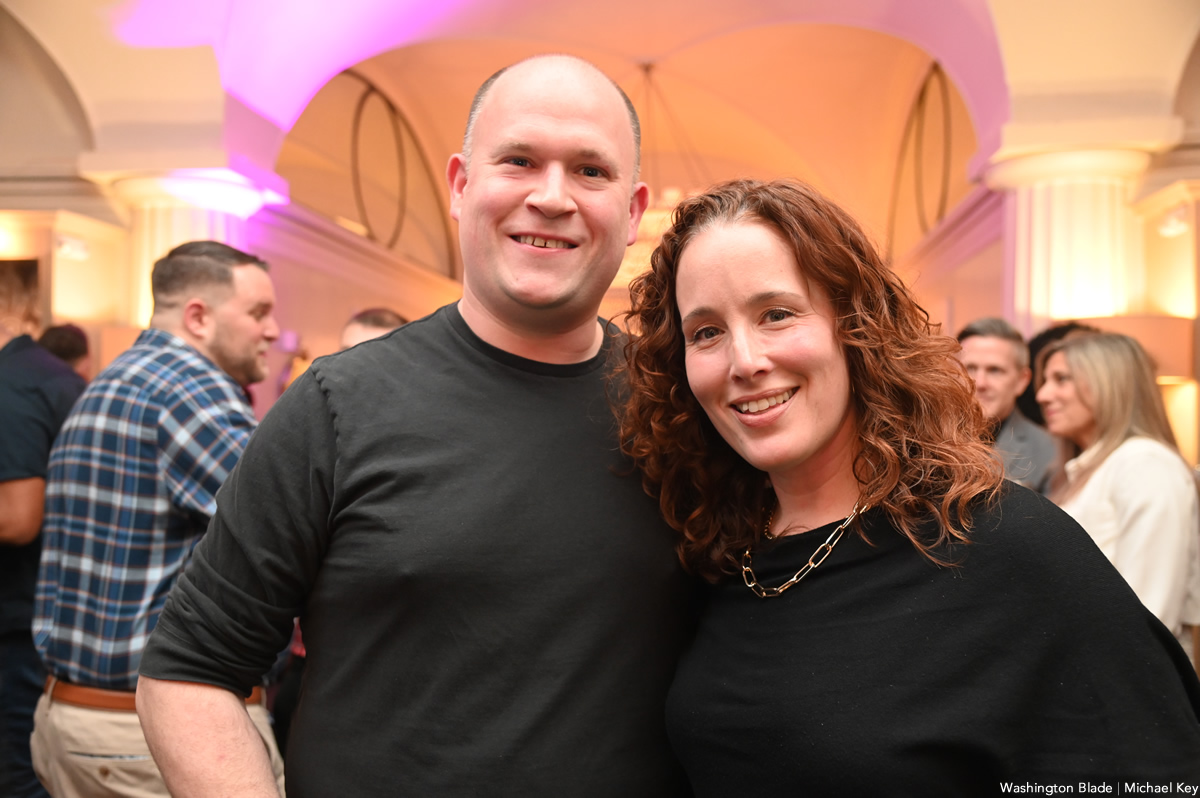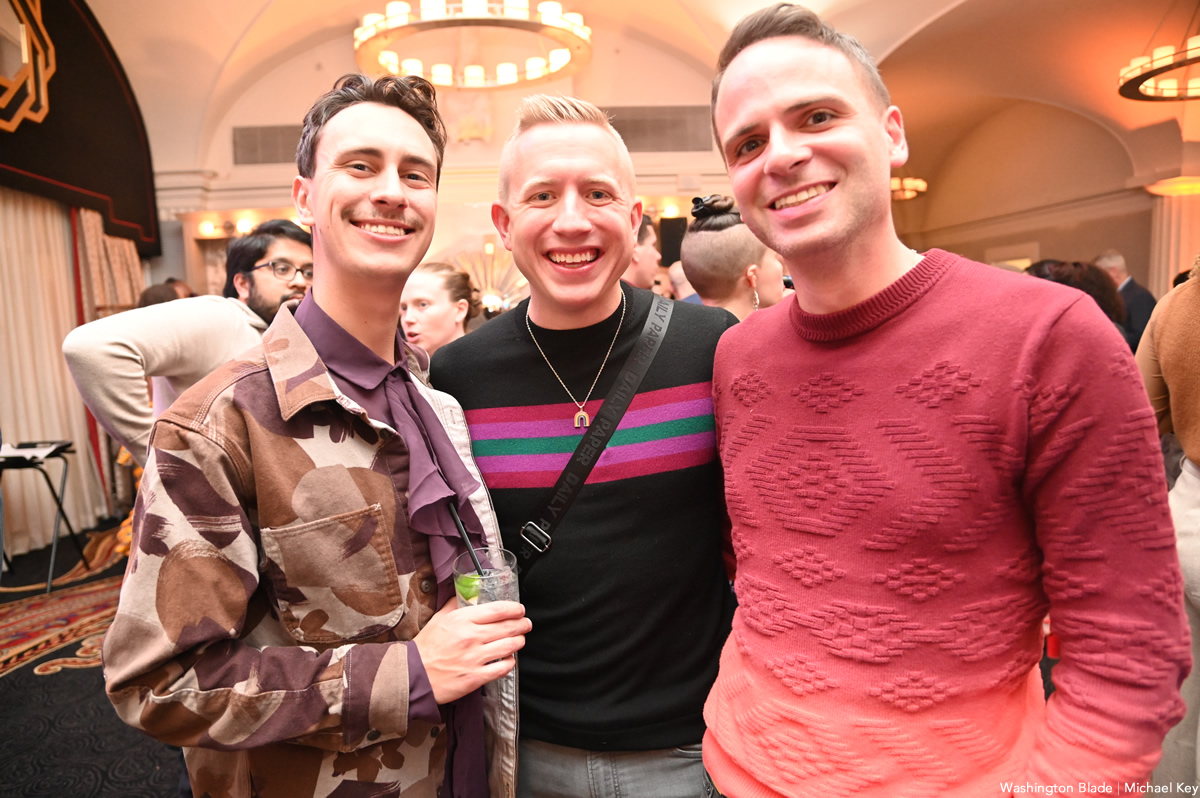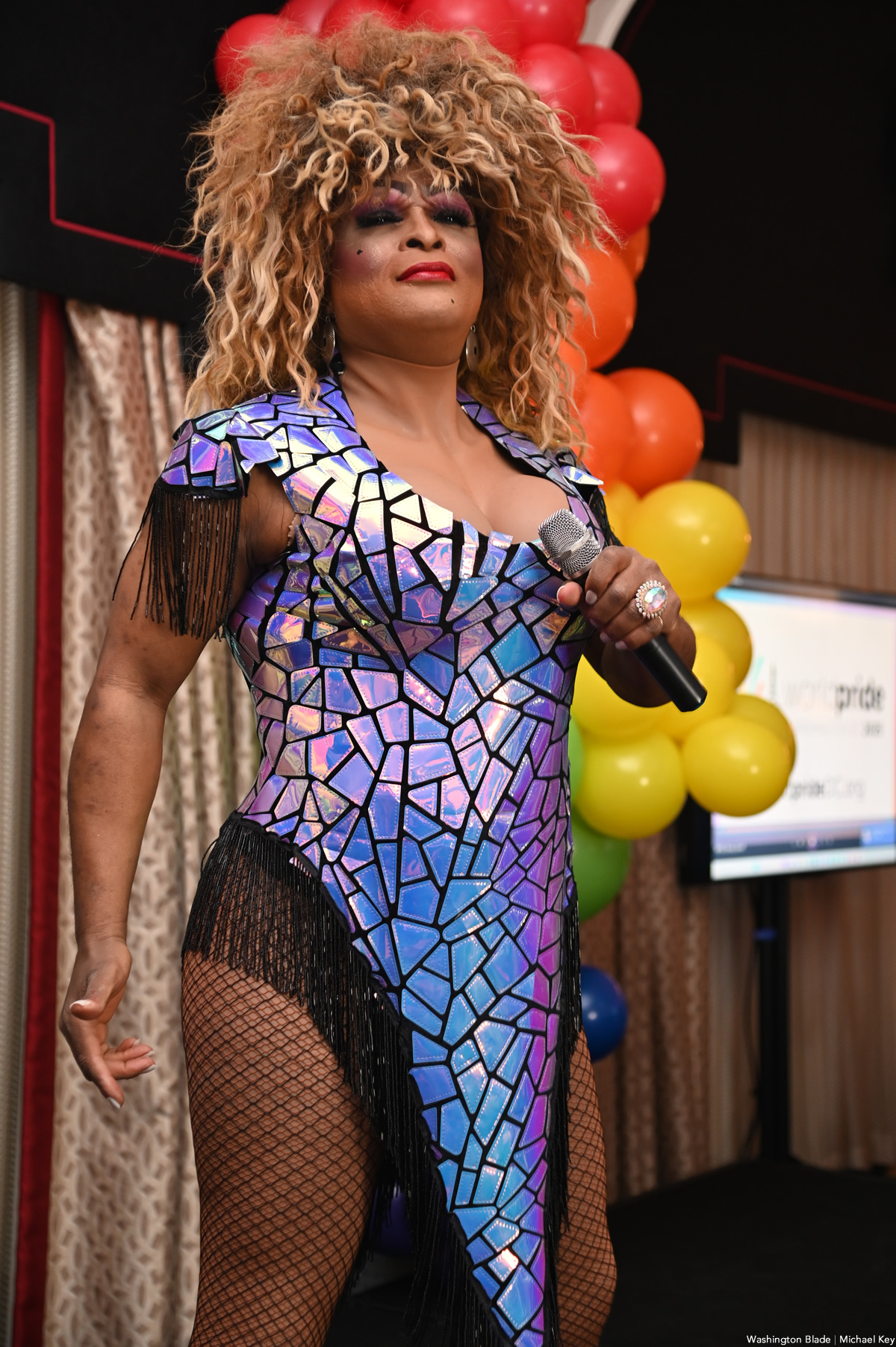 Covering Pride Reveal at Hotel Monaco for @WashBlade . @shiqueeta performing: pic.twitter.com/cONCQQR706

— Michael Patrick Key (@MichaelKeyWB) March 17, 2023