June 13, 2016 at 12:07 pm EDT | by Mariah Cooper
Twitter reacts to Orlando shooting with compassion, outrage; others tweet hate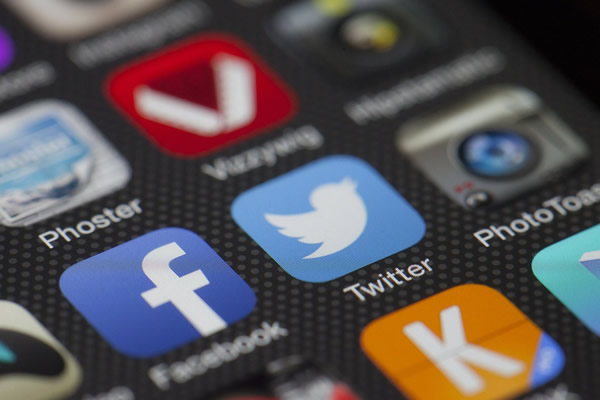 Twitter erupted with reactions from celebrities, politicians and the LGBT community following news of the shooting at gay club Pulse in Orlando, Fla., on Sunday morning.
While many expressed compassion towards the victims and their families, others took to social media to praise gunman Omar Mateen and to share their homophobic views.
God opened His armory to deal with proud fag america. 20 dead in mass shooting at #Orlando "gay" nightclub #Pulse https://t.co/pmokhjaIls — WBCVideo (@WBCVideo) June 12, 2016
Man I don't know what's better that fact that gays were killed or the fact that the killer was Muslim and a Democrat. ??? #Orlando #Shooting

— (((Don Juanburg))) (@Jesushatesfig) June 12, 2016
I wake up to some dude shooting up a gay nightclub. Isn't that weird. Homosexuality is condemned by God so that's why he let that happen ppl

— Chaasad Amath (@AhchNach) June 12, 2016
Florida Pulse gay club attacked I'm so happy someone decided to start shooting perverts instead of innocent people. https://t.co/AABxc642zb — Jonathan Howell (@Jhowell1214) June 12, 2016
Daily Mail reports Texas Lieutenant Governor Dan Patrick tweeted "Do not be deceived: God cannot be mocked. A man reaps what he sows. Galations 6:7″ hours after the shooting. Patrick's social media handler, Allen Blakemore, says the tweet was scheduled ahead of time and not connected to the shooting.
The tweet has since been deleted.
"The Lt. Governor is traveling out of the country, but our social media team has deleted the posts and graphics," Blakemore said in a statement. "We regret the unfortunate timing of these posts and ask everyone to join us in praying for the people of Orlando in this awful time."
Others took to social media to express their frustrations and sadness about the biggest mass shooting in U.S. history, which specifically targeted the LGBT community.
I literally never want to hear again that LGBT people in the bathroom are a threat to public safety.

— Jeremy Moss (@JeremyAllenMoss) June 12, 2016
You're scared to be in a bathroom with us? We're scared to be anywhere with you. — (((Rhea Butcher))) (@RheaButcher) June 12, 2016
Devastated by the news out of FL. Whatever the madness behind this, let us all come together first to support victims & their loved ones.

— George Takei (@GeorgeTakei) June 12, 2016
I am gay and I am not afraid. Love conquers all. #PrayforOrlando — Ricky Martin (@ricky_martin) June 12, 2016
I'm gutted over the news in Orlando- the tears will not stop. My thoughts are w my gay brothers and sisters and their families.

— Lance Bass (@LanceBass) June 12, 2016