June 30, 2016 at 10:46 am EDT | by Mark Lee
Gay groups taking on gun issues could backfire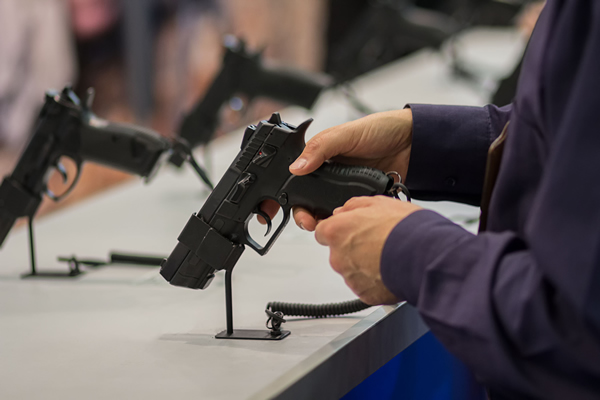 LGBT activists have tough issues to grapple with in the wake of the Orlando tragedy.
Do gay activists and organizations run the risk of fracturing equality efforts and the continuing support among constituents for their work by engaging on other political issues, especially when many potential topics enjoy much less than universal, or even broad, support?
Is the sudden addition of advocating for gun control legislation as a component of LGBT political action to become a new line item on the infamous "gay agenda"? Will the political endorsements and candidate rankings of gay rights organizations now include measuring political commitments to specific gun regulations?
These fundamental and problematic observations arise from the political response gay rights groups have proffered in recent days on gun control. It may portend a definitive "fork in the road" for LGBT political leadership and, in particular, some gay activists who have been arguing for a political shift away from a solitary focus on gay equality to encompass other progressive political issues.
The answer could largely determine whether there will continue to be viable political representation on issues directly affecting gays and effectively addressing intrinsic LGBT concerns, or whether gay organizations will instead shift toward engaging in external issues on which not all agree.
When you start scratching below the surface of strong support for background checks for gun purchases, keeping guns out of the hands of terrorists and banning the sale of assault weapons, LGBT opinions begin to diverge on more finite gun control proposals.
Yet gun control laws might be the easiest among the political notions some activists desire intermingling on their preferred long litany of advocacy items, given the relatively strong popular support for specific limited legislation. What happens when left-leaning activists and political party loyalists attempt further extending the "issues of gay concern" to other topics enjoying much less unanimity among an increasingly diverse population with little more than sexual orientation in common?
As assimilation integrates each of us into society, we will more often than not discover that there is a wider range of political opinions in our relatively modest-sized subset than was readily apparent when we were solely focused on shared and unifying personal concerns. Having largely gained the freedom to view our lives and our politics in a more holistic and individualistic manner, any semblance of commonality on non-gay-centric social constructs or political issues is unlikely to prevail.
Local and national gay rights groups should tread carefully on this. If they don't, LGBT leaders and organizations may find fewer and fewer willing to support them.
Mark Lee is a long-time entrepreneur and community business advocate. Follow on Twitter: @MarkLeeDC. Reach him at OurBusinessMatters@gmail.com.