August 12, 2016 at 2:56 pm EDT | by Staff reports
L.A. unveils 'Just a Prick' billboard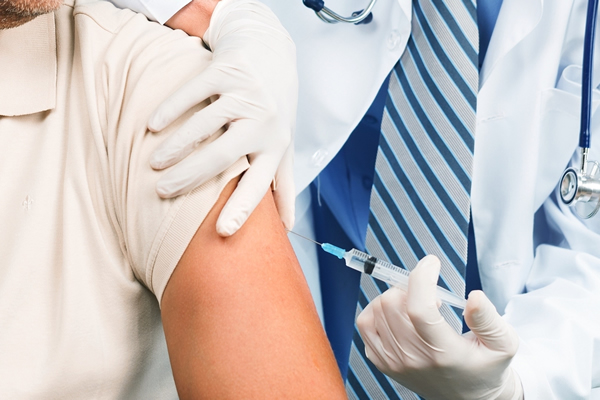 LOS ANGELES — In the latest step against Southern California's meningitis outbreak, the AIDS Healthcare Foundation will unveil a new billboard campaign Wednesday that urges gay and bisexual men to get vaccinated, My News L.A. reports.
AHF's billboard campaign, with the provocative headline "Just a Prick," features a close-up photo of someone getting a vaccine shot. The URL "freeMeningitisVAX.org" appears beneath the headline on the right side of the billboard.
Billboards are going up at Vine Street and Santa Monica Boulevard; Sunset Boulevard and Van Ness; Sunset and Cahuenga; and Hollywood Boulevard and Hillhurst Avenue, My News L.A. reports.
Top health officials in the Southland have urged all gay and bisexual men to get vaccinated against meningitis, regardless of their risk profile.
Nineteen cases of invasive meningococcal disease have been diagnosed in Los Angeles County this year, including six in Long Beach. Pasadena, which also has its own health department, has not seen any cases this year.
Given the total number of cases here and in other jurisdictions, the state has declared an outbreak, the article notes.
Previously, health officials had recommended vaccination for gay and bisexual men "who regularly have close or intimate contact with multiple partners or who seek partners through digital applications, particularly those who share cigarettes/marijuana or use illegal drugs."
Meningitis vaccinations are also recommended for all HIV-infected people.
Free vaccinations are available at public health clinics for those at high risk, regardless of health insurance status. The disease is fatal in about one in 10 patients.