August 12, 2016 at 3:35 pm EDT | by Lawrence S. Jacobs
Myths of estate planning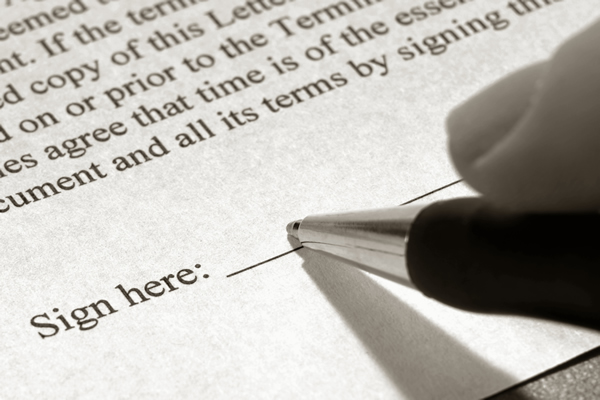 This is the fifth in a series of seven articles to help you understand what you do know, don't know and should know about estate planning.
Unfriendly family members don't lose their power to make trouble for you when you die. They can – and sometimes do – contest the terms of a will that doesn't satisfy them. Unfortunately, that possibility is more likely in the case of same-sex couples, when some relatives may have highly charged opinions about the legitimacy of your relationship. Too often, I've seen that even "neutral" relatives show their true (disapproving) natures when an estate comes into play. You can't stop a vehement parent, sibling or other family member from challenging estate planning documents, but you can take steps to be sure your estate plan is as bullet-proof as possible.
1. Make sure that your will is current (within the last five years) and that it reflects all of your current family situations. A will that refers to people who are long dead can create problems. Bigger problems arise from wills that are ambiguous. The best wills have very clear directions relating to the people that are intended to be included as well as those that have been deliberately left out, and exactly what they get or don't get. The more clearly your intentions are laid out, the harder they are to challenge.
2. Include a "no-contest" clause in your will. This, when done properly, is a series of provisions meant to discourage people from challenging your will or trust, by authorizing your executors to defend those challenges and by attempting to penalize anyone who files a challenge anyway.  These clauses tend to work best against people who have been left some money, but less than they think they were entitled to because it may result in them getting nothing at all.
3. Keep copies of any wills that you signed a few years apart from each other, but which are all similar is another way. If the most current will is successfully challenged, the one before it may still stand. That's the reason that we frequently encourage clients to retain old documents that were valid at the time they were signed.
4. Document your competence, as well as the lack of undue influence upon you by other people, at the time that your will is being signed. Wills require multiple witnesses for that reason. The potential problem is that, if someone challenges the will years later, the witnesses may not be available. I prefer to video the will-signing session as additional proof that the signers were competent to make the decisions they did and did it of their own free will.
The best strategy for preventing problems before they occur is telling people in your family what's in your will, at least in general terms, and about how they have been treated or not treated. The biggest problems arise when people who are not out to their family die, leaving significant assets to a partner or spouse. Being outed by your estate planning documents is a surefire way to create problems.
It all boils down to a simple rule: Hope for the best behavior from family members who survive you – but prepare for the worst.
Larry Jacobs has helped hundreds of same-sex couples and LGBT singles in the Washington area protect their assets and loved ones through partnership planning. He is a partner at McMillan Metro, P.C. and has practiced law for 41 years. Learn more about his practice at www.PartnerPlanning.com. This column is not intended to provide legal advice, but only general guidance that may or may not be applicable to your specific situation.