September 9, 2016 at 11:15 am EDT | by Brian T. Carney
'Author: the JR Leroy Story' explores literary hoax
In 1996, author JT Leroy took the literary world by storm. With the help and encouragement of firebrand gay author Dennis Cooper, Leroy published "Sarah," a novel based on his experiences as a "lot lizard."
Pimped out by his own mother, the unnamed narrator is an HIV-positive, transgender, cross-dressing, truck stop prostitute.
Over the course of the next decade, Leroy wrote a second novel, "The Heart Is Deceitful Above All Things;" wrote numerous articles and celebrity interviews; wrote liner notes for such artists as Courtney Love, Billy Corgin, Liz Phair, Nancy Sinatra, Bryan Adams and Marilyn Manson; and, worked on the script for "Elephant" with gay director Gus Van Sant.
Then, during the winter of 2005-2006, it was revealed that JT Leroy was "the greatest literary hoax of our time." JT Leroy was a pseudonym for San Francisco housewife Laura Albert who hired her sister-in-law Savanah Knoop to don a blonde wig and sunglasses to make appearances as the reclusive Leroy. The literary world and the LGBT/HIV communities were shocked and outraged by the impersonation, and Albert was fined for signing Leroy's name to a contract.
The amazing odyssey of Laura Albert is explored by award-winning director and non-fiction filmmaker Jeff Feuerzeig in "Author: The JT Leroy Story," which opens on  Friday, Sept. 16 at the Landmark E Street Cinema.
Feuerzeig says he was drawn to the story by his own questions about the story and about the one person whose voice was missing in the international coverage of the scandal — Laura Albert herself. He found himself wondering, "Who is Laura Albert? I wanted to know her backstory, what shaped this person, and to possibly understand why and how this very multi-layered intersection of deceit and art took place."
The filmmaker started his journey "down the rabbit hole" by immersing himself in the books.
"I loved the books," he says. "It was transgressive fiction. In college, I was a big fan of the Southern Gothic literature of Flannery O'Connor. JT LeRoy's books touched me in a similar way, with a layer of darkness but also a wicked sense of humor. I wanted to take her writing and bring it to life, because I came to learn that her life and her fiction are very much intertwined."
Making the movie turned Feuerzeig into a detective of sorts.
"One of the most rewarding parts of my two years immersed inside this story was finding the clues she had carefully placed inside the fiction in her books," he says. He says that one of the most prominent was staring all readers in plain sight on the front cover of her book: "The Heart is Deceitful Above All Things."
"It was right in the title," he says.
Once Albert agreed to work with him, Feuerzeig discovered that she had compulsively documented her own life. He found out, "she had a massive archive of material as she literally saved everything from her life."
There were elaborate photo albums, documents, early writings, Super 8mm home movies, and audio and videotapes.
"For a documentarian," Feuerzeig says, "this is my favorite sandbox to play in because you're attempting to get inside a subject's mind."
To bring Albert's writing to life, Feuerzeig decided to collaborate with two animators: Joshua Mulligan and Stefan Nadelman. Knowing that reading from Albert's books and notebooks would send viewers out for popcorn or bathroom breaks, Feuerzeig tried to find a way to bring Albert's words to visual life. "I took passages from the stories that spoke to me and informed the narrative and wrote detailed scripts," he recalls. Albert then read the passages in Leroy's voice and the animators created images that were inspired by Laura Albert's actual handwriting and the hundreds of obsessive doodles of boy/girl characters which Feuerzeig found populating the margins of her teenage notebooks.
Feuerzeig, who is inspired by the work of Albert Maysles ("Grey Gardens"), says his work resonates with the New Journalism of the 1960s and 1970s. By using a singular subjective voice, he hopes to break the mold of talking-head documentaries and allow audiences to make up their own minds about the central character.
"This is a subjective telling of a scandalous story from the person responsible for it," he says. "You can easily go into this film with preconceived notions, but I hope I've widened the audience's understanding through Laura's account. This is the first time we've heard from the author of the fiction, on and off the page." And that makes this a queer story worth watching.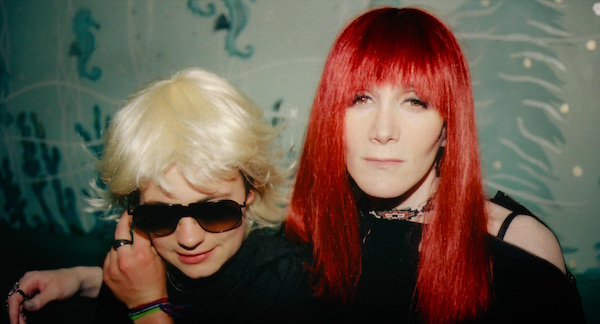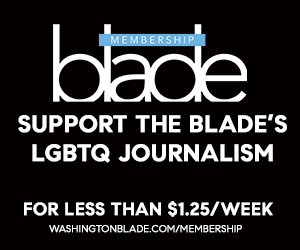 Sign Up for Blade eBlasts