September 9, 2016 at 12:41 pm EDT | by Michael Radkowsky
GOP job threatens gay relationship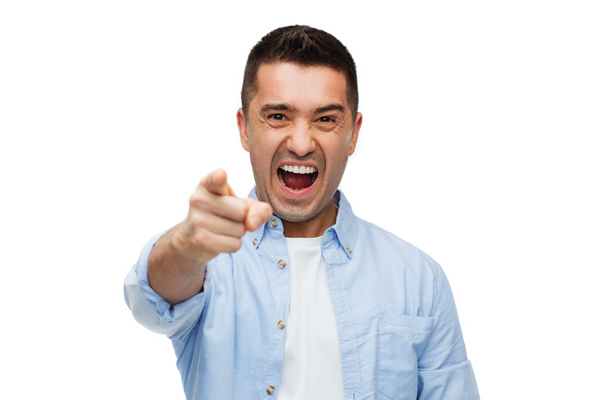 Hi Michael,


My boyfriend is threatening to break up with me unless I stop working for Republicans.


I live here in D.C. and work for a Republican organization by choice.  Not just because I need a job, not just because I enjoy the work and the position is a good fit to my skills, but also because I believe in many of the tenets of the party.


Joe doesn't work in politics and wasn't really politically minded until you-know-who (the antithesis of everything I admire about Republicanism) got the nomination.  Now Joe is always ranting about how I work for the Devil, how I'm a self-hating gay (totally untrue) and similar sentiments.


In part I blame his friends, who are always making fun of my work, so much so that I stopped hanging out with them. But even when we're alone Joe won't let up, so I'm not enjoying spending time with him lately.


I used to really like being with him, making dinner, watching Netflix, going out dancing. Although when I think about it I can't say that we've ever been aligned in our views about the world or about life.  Honestly we never had any heavy conversations, We've kept things light and focused on having a nice time together.


Maybe that's enough for a good relationship. Maybe we don't need to share the same ideology.  But I think respect is important and it's not working for me to have Joe say that I must change jobs or he will end our relationship.


How can we break this deadlock?
Michael replies:
You could run the other way. Who wants a partner that threatens to leave unless you do what he wants?
But maybe I'm being impetuous with that suggestion.
If there is enough that you like about Joe and your relationship, you need to do what you said in your letter that you avoid doing: have a serious talk with him, even though this is a difficult subject.
Does he mean to be threatening you? Does he want a relationship where the two of you threaten each other to get your way?
If his answer is yes, follow my first suggestion. It's awful to be in a relationship with that sort of dynamic.
But I hope Joe and anyone who think it's OK to dangle the possibility of nasty consequences as a way of effecting change will consider the following:
• An essential part of being in a serious relationship is figuring out how to be close to someone who at times sees life through a totally different lens.
• Any potential partner is bound to be different from you. Some differences will be interesting and others will be downright troublesome in important ways that you don't like. Yes, this includes political beliefs.
• You don't have to stay with any particular person, but once you do choose to be with someone, you don't get to tell him how he must change to suit you.
• You must learn to tolerate aspects of your partner that have the potential to make you unhappy.
• Your opinion is just that; you don't get to control your partner's views, actions and life choices.
If Joe is clear that a Republican boyfriend is not for him, then it's time to say goodbye. It's not your job to let go of things that are important to you, in order to accommodate your boyfriend's discomfort. Nor is it healthy for either of you.
Being in a relationship, just like being alive, is a continual learning process. If Joe is up for learning to accept you, including your politics, great. And if you're ready to be someone who tackles difficult subjects, I would say the two of you have a good chance for a vibrant relationship, going forward.
You raise a great question: How much of a connection to your partner is important?
Yes, relationships are in part about having good times together, but more is required for a relationship to have strength and depth. You want to have similar core values so that you respect the person you're going through life with. I think kindness is also essential, along with honesty, a willingness to challenge each other when it's important to speak up, and a willingness to grow.
You may or may not agree with my list of priorities, and you likely have some of your own. In any case, you've made it clear that respect is vital to you and threats are a no-go, so I suggest that you talk with Joe and see if it's possible for the two of you to create a relationship that can weather your differences. Any other relationship is not going to be viable in the long run.
Michael Radkowsky, Psy.D. is a licensed psychologist who works with LGBT couples and individuals in D.C. He can be found online at personalgrowthzone.com. All identifying information has been changed for reasons of confidentiality. Have a question? Send it to Michael@personalgrowthzone.com.