September 23, 2016 at 10:54 am EDT | by Michael Radkowsky
I'm 22, he's 46 but is that the real issue?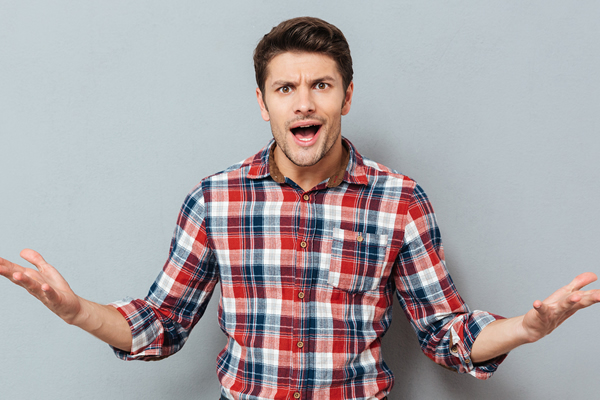 Michael,

I'm 22 and my boyfriend is 46. This is a big problem because people think Jeff is my sugar daddy.

As a result, his friends look down on me and make subtle and not-subtle comments that are really rude. They tease me about my age, making dumb remarks like wondering if I can get into the club we're going to or asking when I'm graduating high school.

Jeff acts like this is funny and I sometimes think he enjoys feeling like the big successful executive dating the cute boy toy. I have asked him to take their behavior seriously and he just says I am way too sensitive.

Because his friends think Jeff is my sugar daddy and I'm with him for the money, some of them disrespect our relationship and hit on me. I find this really disgusting. His supposed best friend Carl has texted me some nude shots (supposedly provocative but he looked pathetic). And we hang out with this guy (and his husband!) more than once a week. Since Carl is Jeff's best bud, I haven't shared these texts with Jeff because I don't want to wreck their friendship.

Actually despite our age difference I really enjoy being with Jeff.  It totally isn't a money thing. I don't consider myself materialistic and make an OK living on my own. But his immature friends are wearing me out and I'm getting annoyed by Jeff's allowing it to continue.

Can a gay relationship with this much of an age difference work? Are all older gay men as ageist and disrespectful of committed relationships as Jeff's friends? Should I just give up?

Michael replies:
Relationships with a big age disparity can work just fine, with some caveats.
First, you're at different stages in your lives. Things can get difficult, for example, when he's ready to have kids while you're feeling too young to be a dad, or when you're game to travel the globe but he's too frail to get on a plane. You're also likely at times to feel as if the worlds you come from could not be less similar, that you don't have any common cultural referents, though this sort of difference can be intriguing and even fun.
That said, the places where you two are really getting into trouble — mutual respect and having the support of your community of friends — don't have much to do with your age difference.
Congratulations for having spoken with Jeff.  Telling your boyfriend you're disappointed or upset isn't easy. And as you've discovered, it doesn't guarantee that he'll change.
Have you told him as clearly as you've told me how unhappy you are with his stance? If not, what is stopping you? Are you afraid of upsetting him or making him angry? If that is the case, ask yourself whether you want to have a relationship where you don't speak up about important topics because you're fearful. That's a limiting path.
If you've made your unhappiness clear, and Jeff isn't changing, what do you want to do next? No one is under obligation to do whatever his boyfriend asks, but when the ask is for more respect, why would someone say no?
Regarding Jeff's friends: You're certainly not responsible for keeping their insulting and sleazy come-ons a secret or suffering through endless get-togethers. You don't want to wreck Jeff's friendship with Carl? Carl is the one putting the friendship at risk by sexting you.
If you do not want to hang out with this guy, tell Jeff that you're though spending time with Carl, tell him why and let the chips fall where they may. If Jeff continues to make Carl a priority, that's important data which I'd advise you not to ignore.
Your relationship might improve if the two of you stopped spending so much time not only with Carl, but also with anyone who is putting energy into trying to diminish you. Of course, neither you nor Jeff have to let that sort of talk affect you, but why subject yourselves to it?
And yes — I get that these people are Jeff's friends. Again, that is important data.
To your final question — are all "older" gay men ageist horndogs?
No, but there is a lot of ageism going in all directions in the gay community and there are an awful lot of horndogs who don't respect others' sexual boundaries. Yes, this is true for people of all sexual orientations, but I'm often astonished in my work at the sexual rudeness gay men experience from other gay men. Maybe it's a leftover legacy of the bad old days of the closet, but whatever the reason, it would be great if all of us would start respecting others' relational and sexual boundaries.
Michael Radkowsky, Psy.D. is a licensed psychologist who works with LGBT couples and individuals in D.C. He can be found online at personalgrowthzone.com. All identifying information has been changed for reasons of confidentiality. Have a question? Send it to Michael@personalgrowthzone.com.