August 25, 2016 at 2:41 pm EDT | by Michael Radkowsky
The meth dilemma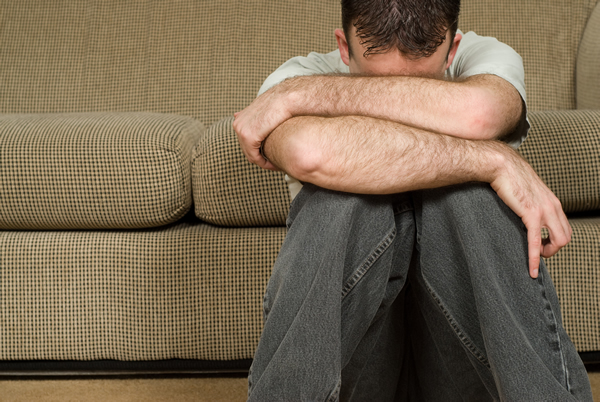 Michael,


My husband is using crystal meth frequently. I would say he is an addict though he denies this. It's been going on for five years and escalating throughout this time.


Things have come to a head lately as Kevin has lost his job and is now home all the time. He says his being fired has nothing to do with using. I have a hard time believing this as I've watched him become more forgetful and erratic and unstable. And he definitely doesn't appear motivated to look for a new job.


I feel totally heartbroken. We have a long (18-year) history together and for many years he was a wonderful and devoted partner. The idea of leaving him is not something I want to consider. I don't know what would become of him with no home, no savings and no income. We aren't wealthy and he has spent most of his own savings on drugs over the last few years.


One day I came home from work early and found Kevin hosting some kind of crazy crystal meth party. Porn was playing on the TV and there were a bunch of half-naked guys I didn't know who were acting very sexual. Worst of all, Kevin was completely irrational and just seemed out of his mind. The whole scene made me sick.


I left and spent the night at a friend's. The next day I told Kevin that I had reached my limit and this could not happen again. I don't want strangers in my house. It's not safe for him and it's not safe for me. Maybe I can deal with his using but not having people over.


Yesterday I came home from a business trip and it was clear he'd had guys in our apartment while I was away. I said this is unacceptable but he's not listening. I don't seem to have any leverage. I can't keep feeling violated like this. I need my home to be a haven, not a place I'm scared to go back to.


How can I get Kevin to honor my request?

Michael replies:
I'm sorry, I know you are in a rough and very painful predicament.
The only way for you to keep yourself and your home safe right now is to separate from Kevin. Period. He is addicted to a seductive, highly destructive substance, and for as long as he is actively using, he is going to put crystal meth ahead of everything. This includes his well being and yours.
Difficult and painful as it may be, you cannot trust a word Kevin says or expect him to consider your safety at this time. Right now, you cannot see him as the same person you have loved and shared your life with for 18 years. That person has been hijacked by someone whose only motivation is to keep using.
Yes, it's tragic that Kevin is destroying his life and threatening yours, but you can't save him and you can't stop him from taking himself down. You can, however, save yourself.
So many of us, when someone we love is caught in addiction, feel like we are being selfish or unloving to create a boundary in order to protect ourselves. But self-preservation is not selfish. Not allowing Kevin to put you at risk has nothing to do with your love for him.
Here's what you can do for Kevin: Recognize that only he can save himself, though you may be able to influence him. Advocate for him to take steps to get well, keeping in mind that you cannot make him do anything. Encourage him to attend a Crystal Meth Anonymous (CMA) or Narcotics Anonymous (NA) meeting. Listening to the stories of people who have experienced the same life- and soul-destroying experiences he is going through, and hearing their stories of rebuilding their lives, he may realize that he can choose to get clean, too.
If Kevin does make the choice to get sober, there are resources out there to help him, from CMA and NA to detox and rehab. It is absolutely possible for him to get clean and have a healthy life ahead.
Either Kevin or you have to find a new place to live. Protect your assets and your property and educate yourself about addiction. I strongly recommend that you start attending Al-Anon, a support group for people whose loved ones are addicts. If you don't like one meeting, try another until you find one where you feel comfortable. You will find community there that will help you to stay sane, strong and grounded while you go through this painful period.
I'm glad you reached out. Dealing with an addicted partner is not something we need to face on our own.
Michael Radkowsky, Psy.D. is a licensed psychologist who works with LGBT couples and individuals in D.C. He can be found online at personalgrowthzone.com. All identifying information has been changed for reasons of confidentiality. Have a question? Send it to Michael@personalgrowthzone.com.