Wentworth Miller reaches out to people living with depression
actor offers resources for those battling mental health issues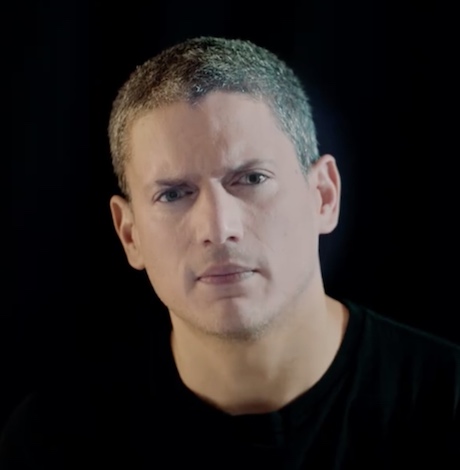 Wentworth Miller teamed up with The Mighty, an organization that helps those struggling with disability, disease and mental illness, to create a PSA on living with depression and how to get help.
"A Day in the Life of Depression" features people battling depressing, invasive thoughts throughout their day. The "Prison Break" star appears at the end of the video to encourage people with depression to seek out local support groups and to utilize resources in crisis situations like the National Suicide Prevention Lifeline.
Miller, who came out in 2007, has had his own struggles with mental health. After an internet meme began circulating that compared Miller's weight gain from 2006 to 2010, he revealed on Facebook he had struggled with depression since childhood and had been suicidal.
"The first time I saw this meme pop up in my social media feed, I have to admit, it hurt to breathe. But as with everything in life, I get to assign meaning. And the meaning I assign to this/my image is Strength. Healing. Forgiveness. Of myself and others," Miller said.
Washington Spirit host largest halftime drag performance in NWSL history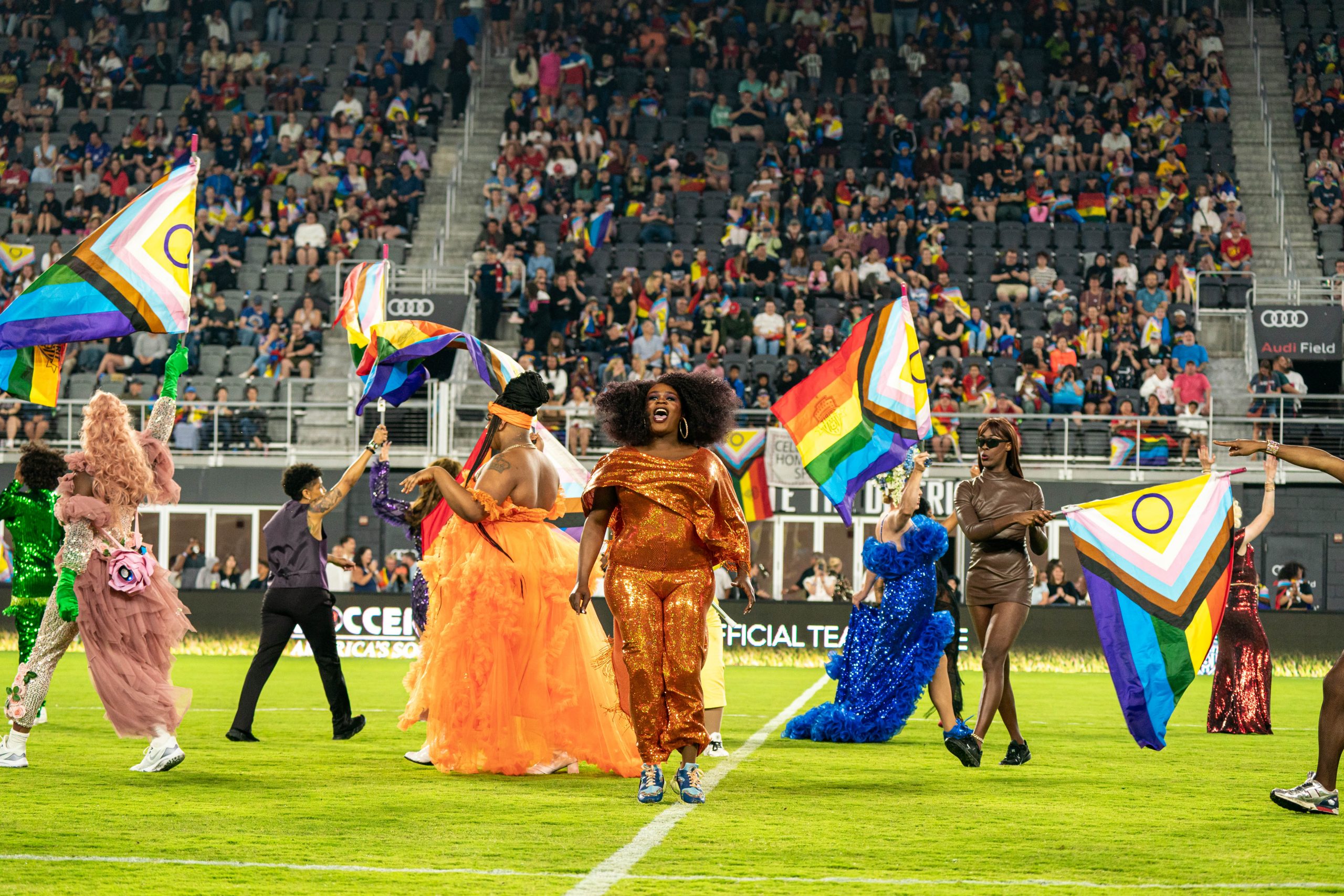 The Washington Spirit celebrated the LGBTQ+ community with the team's annual Pride Night at Audi Field this past Saturday. Highlighting that evening's Pride-themed festivities was a
halftime drag performance, featuring over a dozen drag performers from around the
DMV. It was the largest halftime drag performance in NWSL history.
Performers included: Shiqueeta Lee, KCByonce, Citrine the Queen, Elektra Gee, Kabuki Bukkake, Delila B. Lee, Capri Bloomingdale, Tara Ashleigh Austin, Gigi Couture, Dorsell Phinn, Tula, Twix the Drag Queen, Bootsy Omega, Princeza.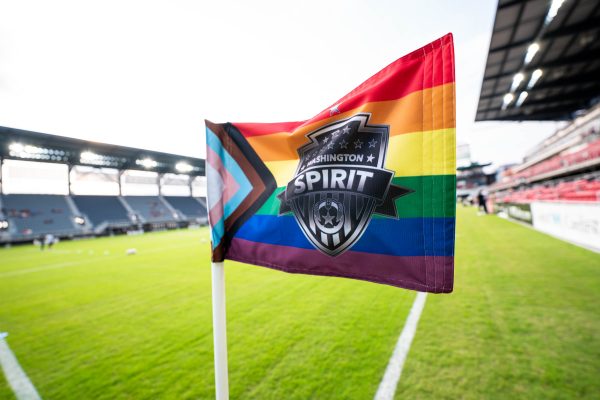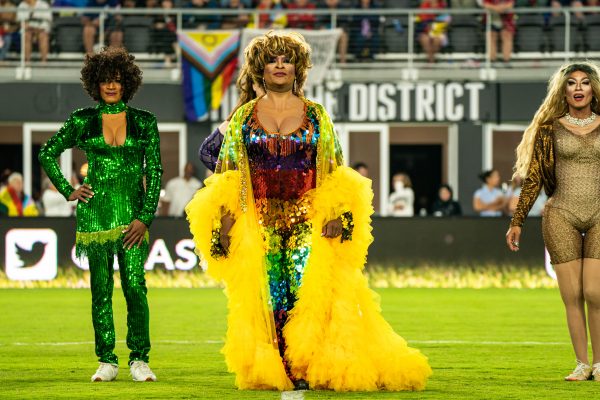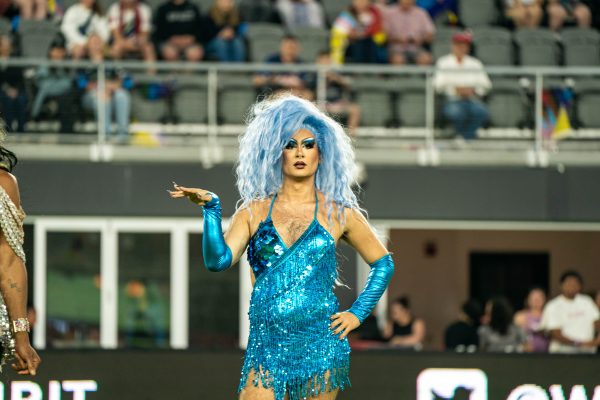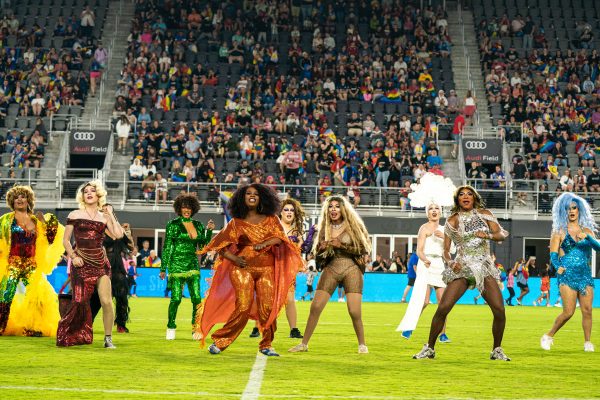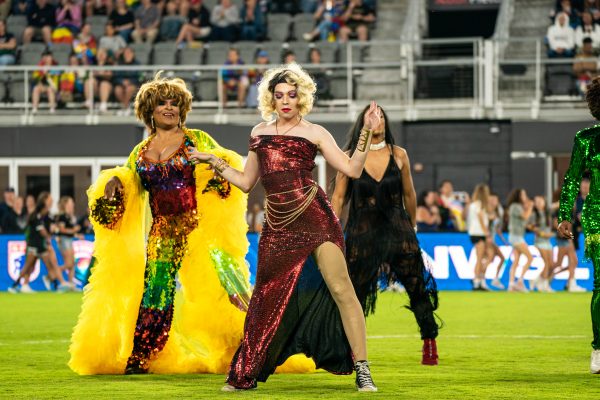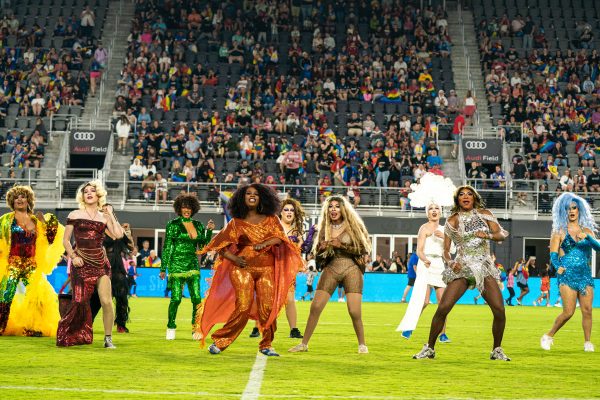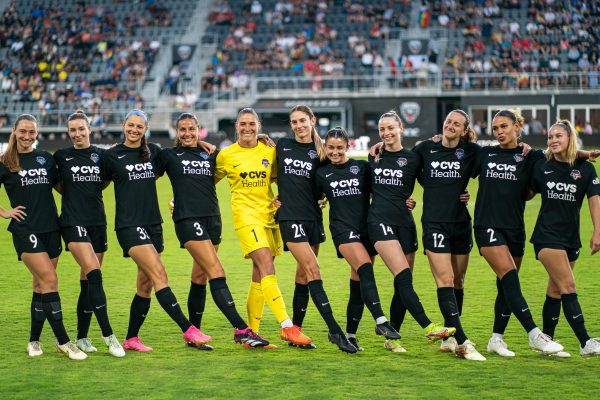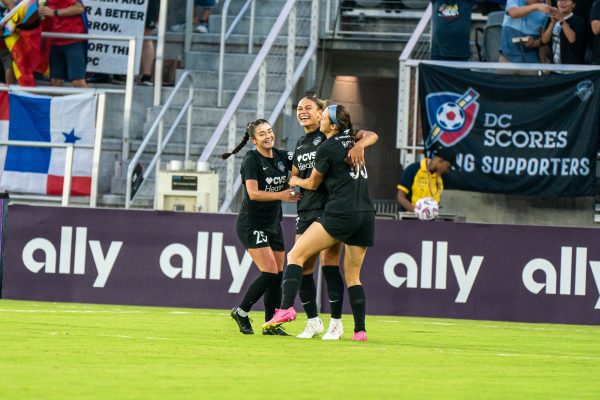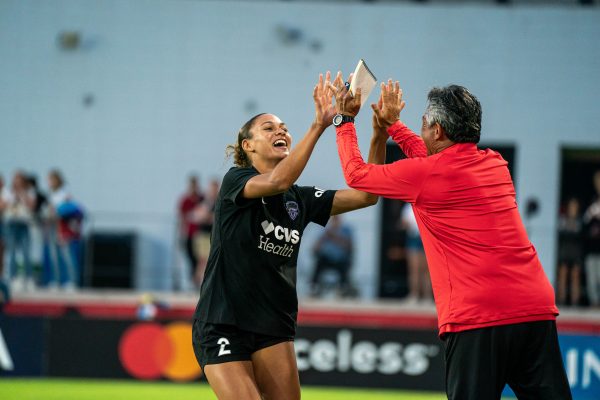 PHOTOS: Reston Pride
Annual LGBTQ celebration held at Lake Anne Plaza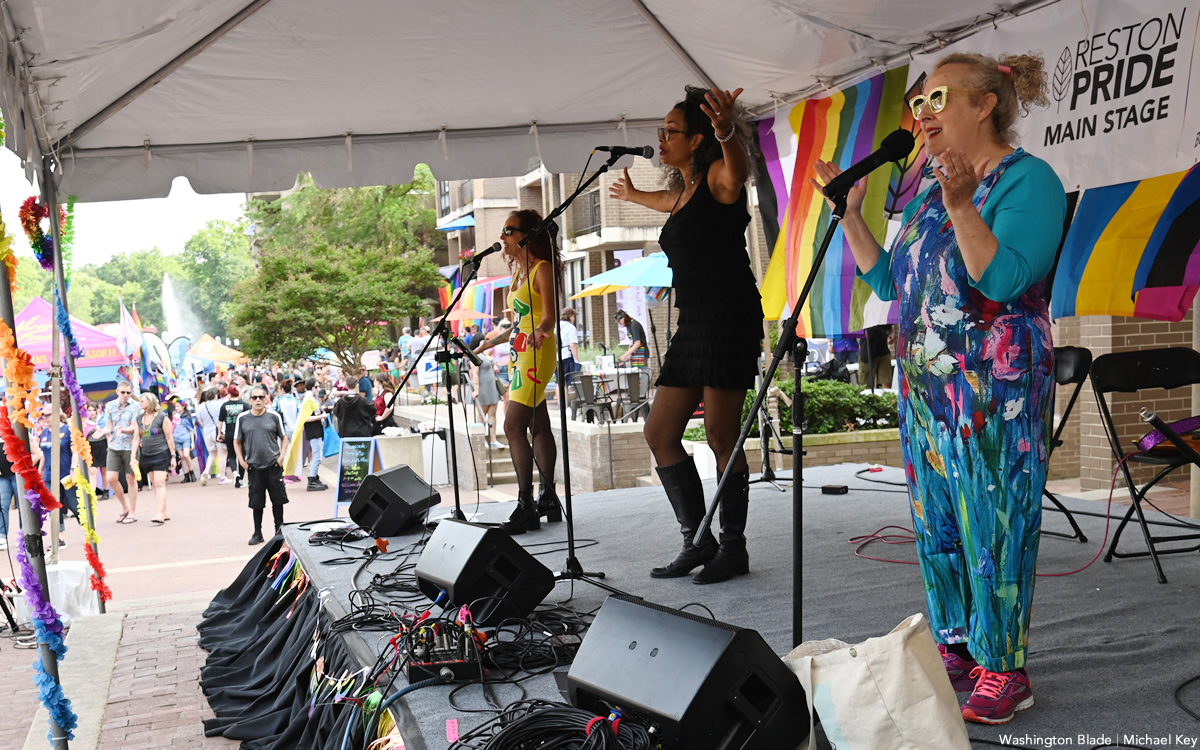 The 2023 Reston Pride Festival was held at Lake Anne Plaza in Reston, Va. on Saturday, June 3. The music group Betty was the headliner of the festival.
(Washington Blade photos by Michael Key)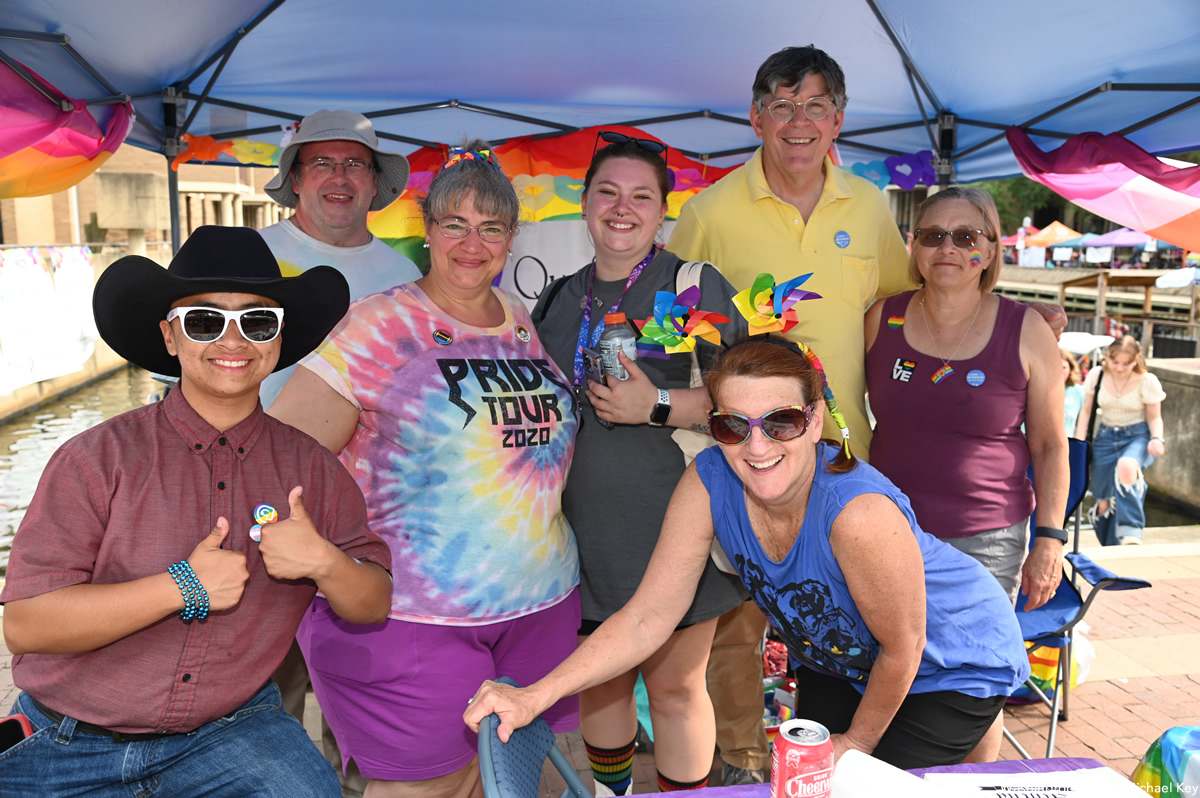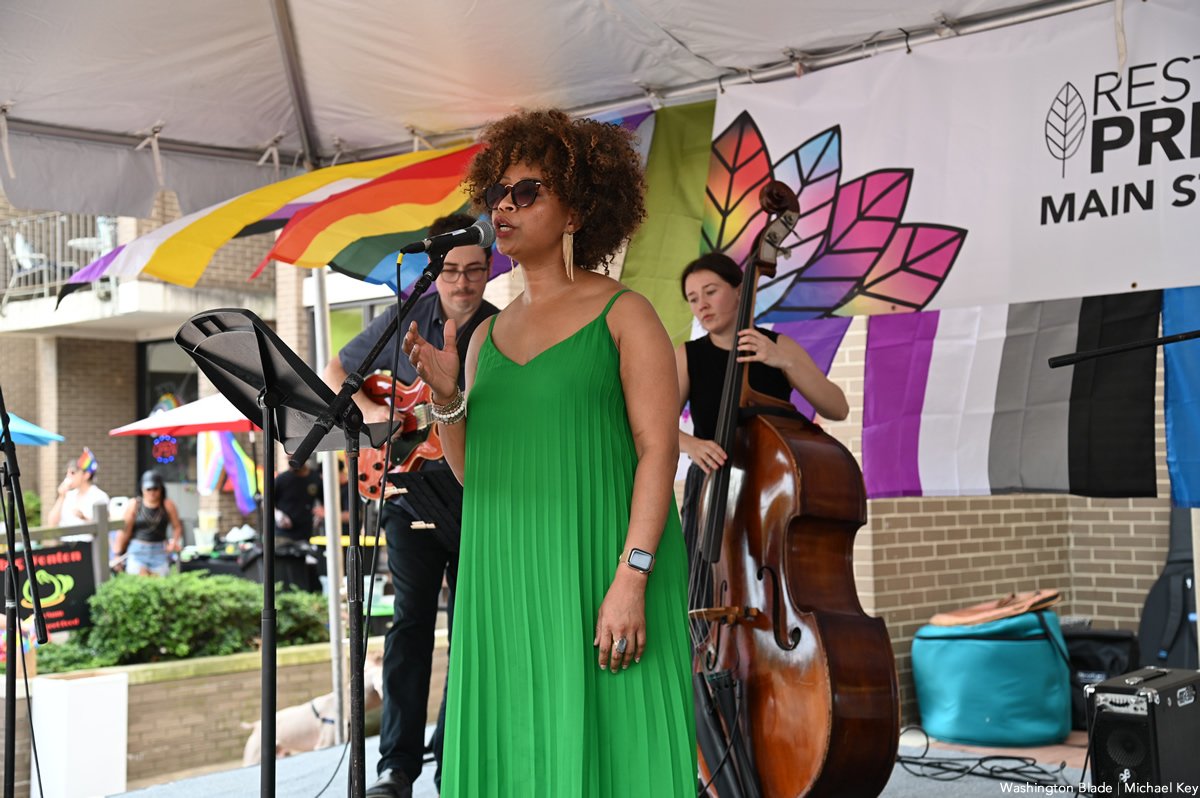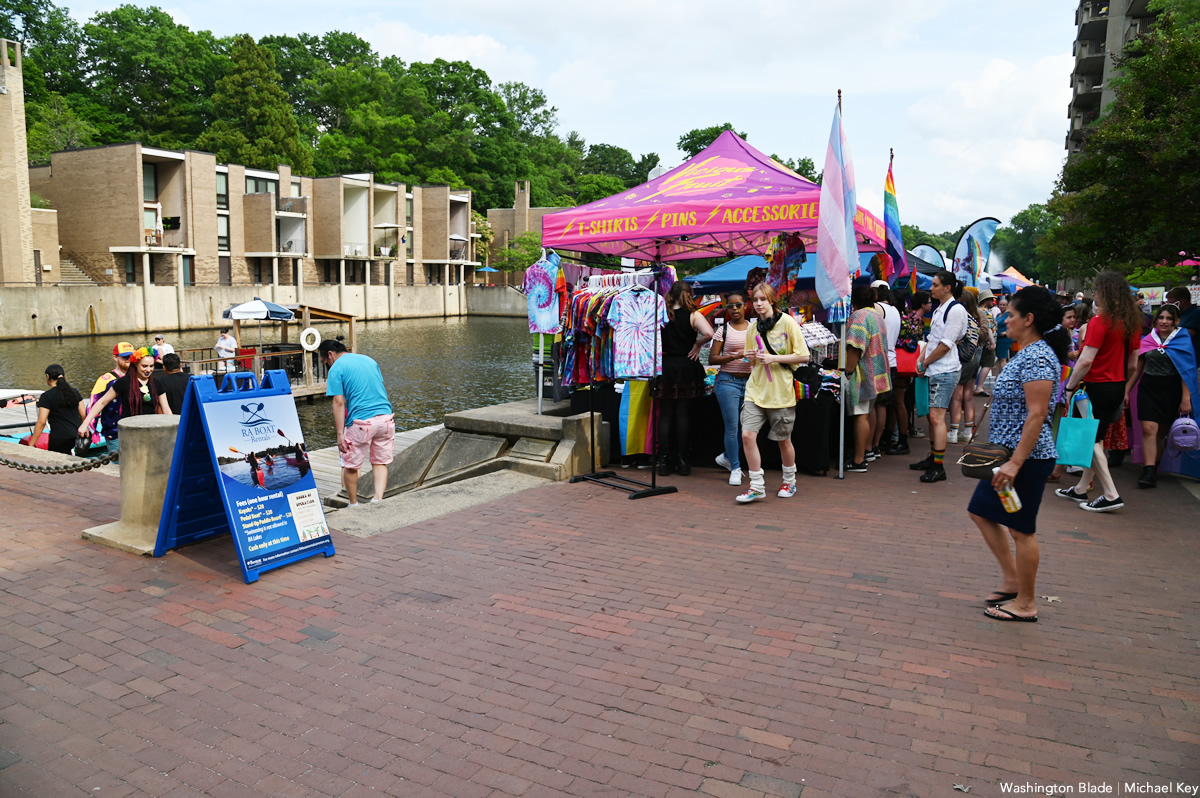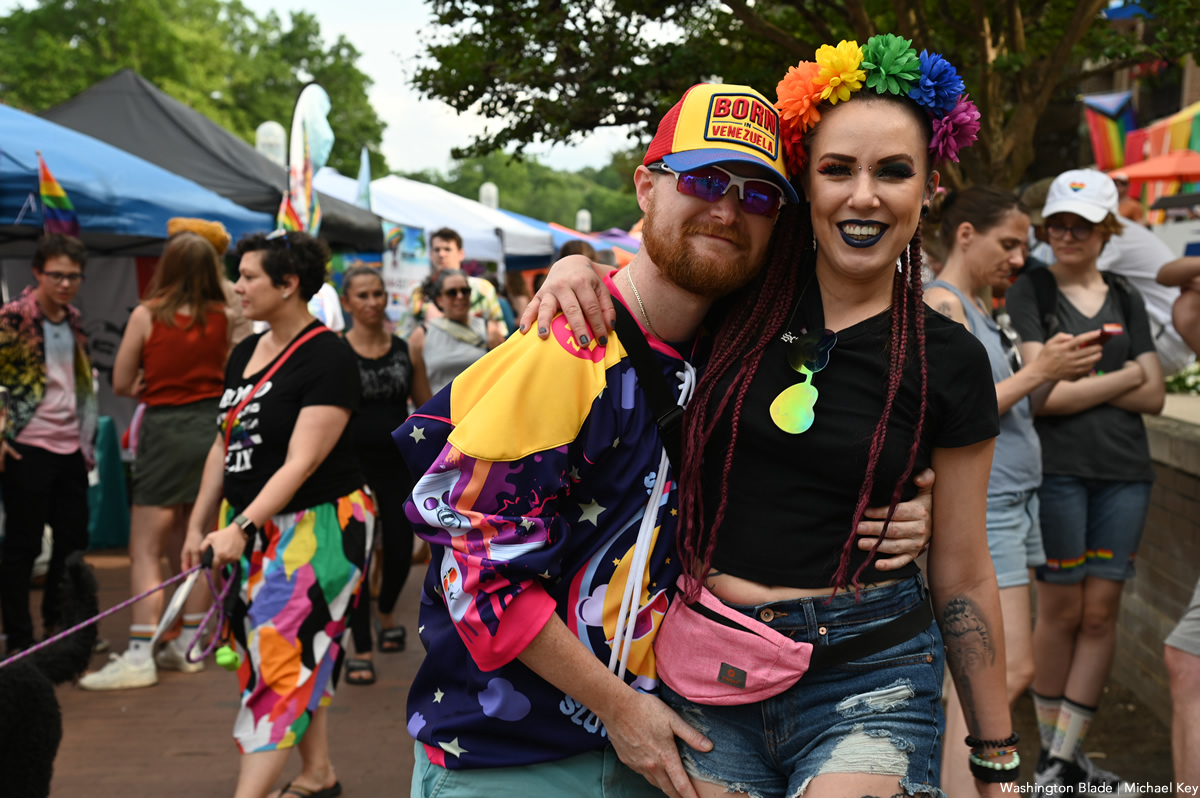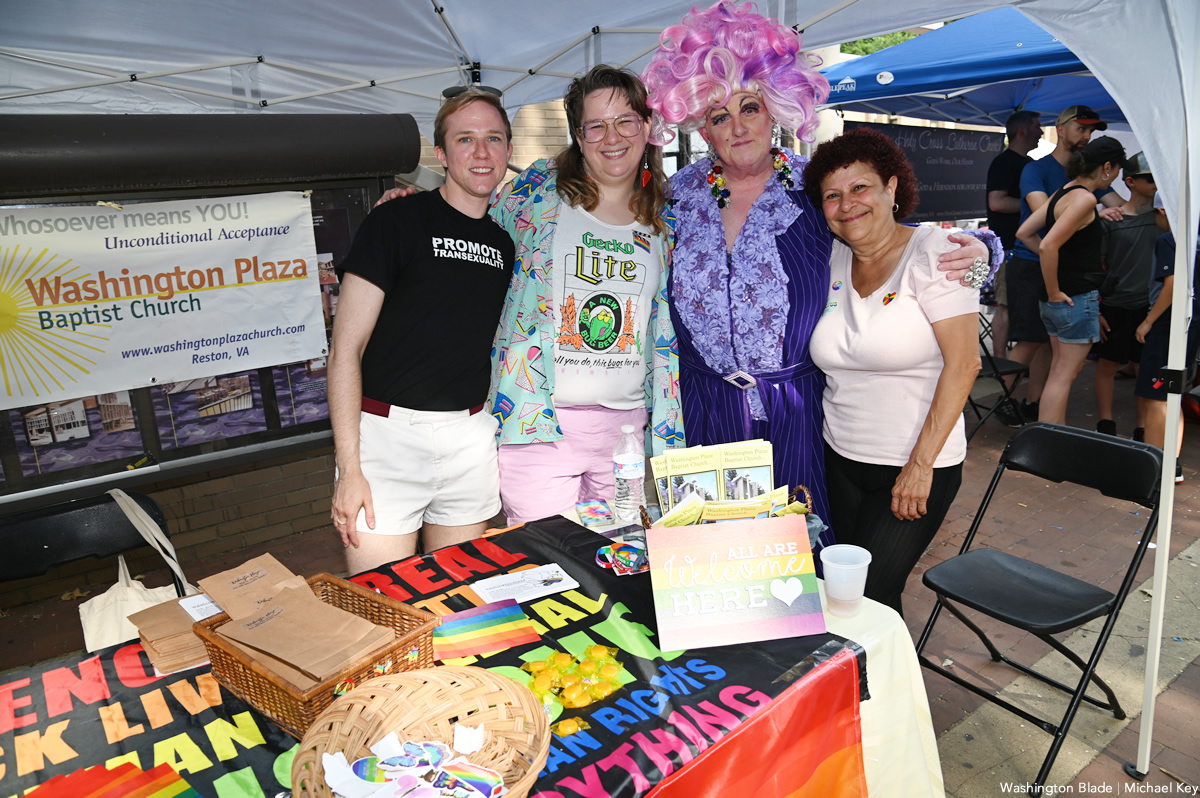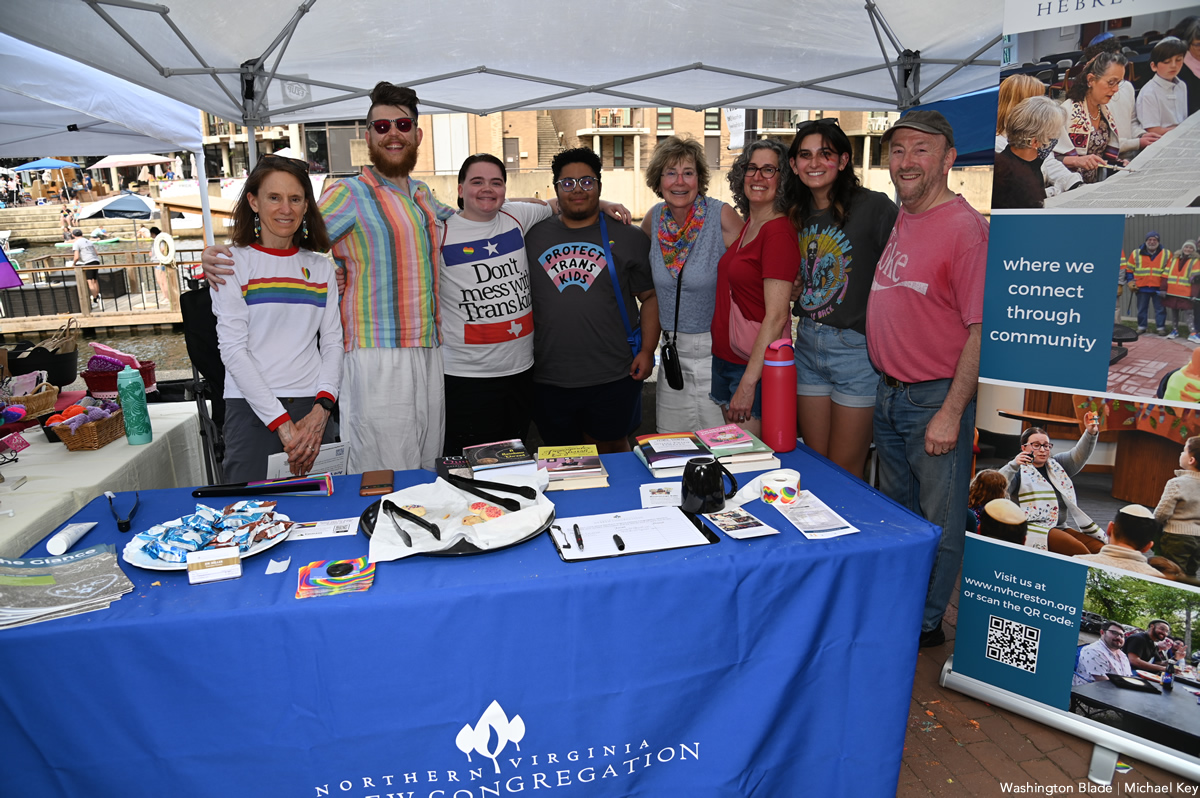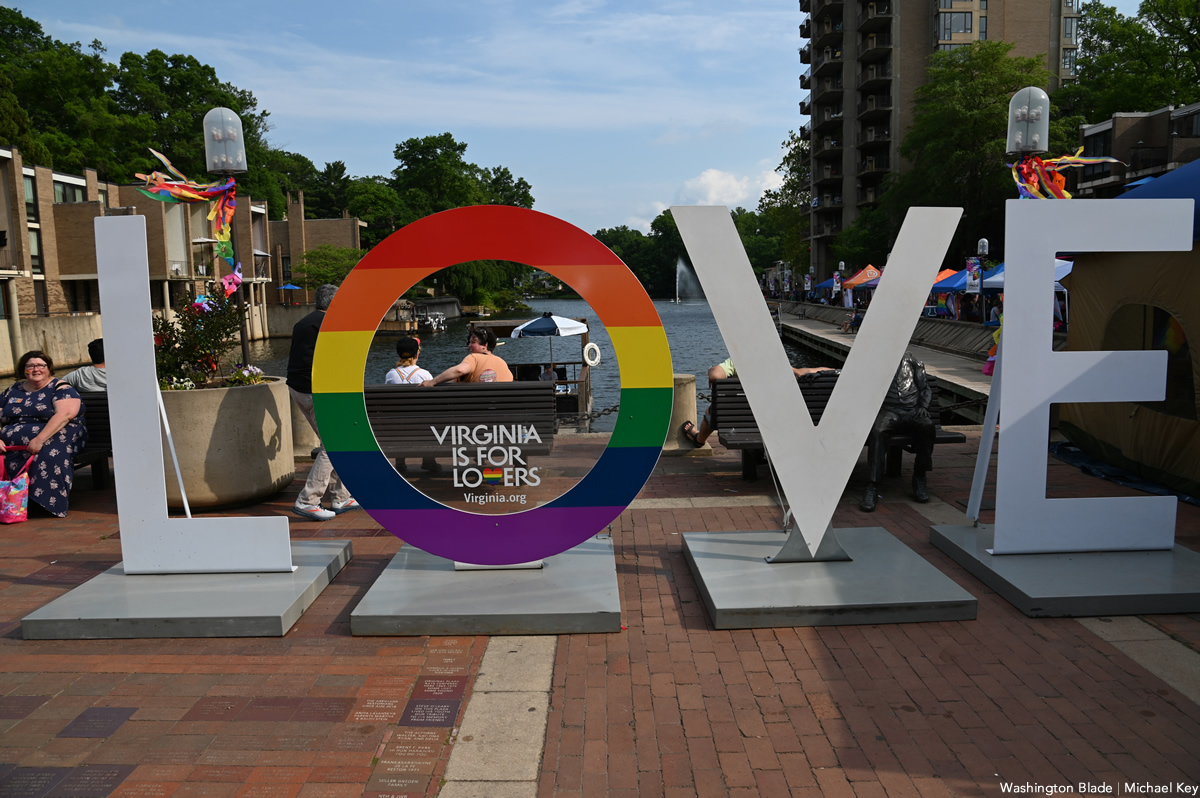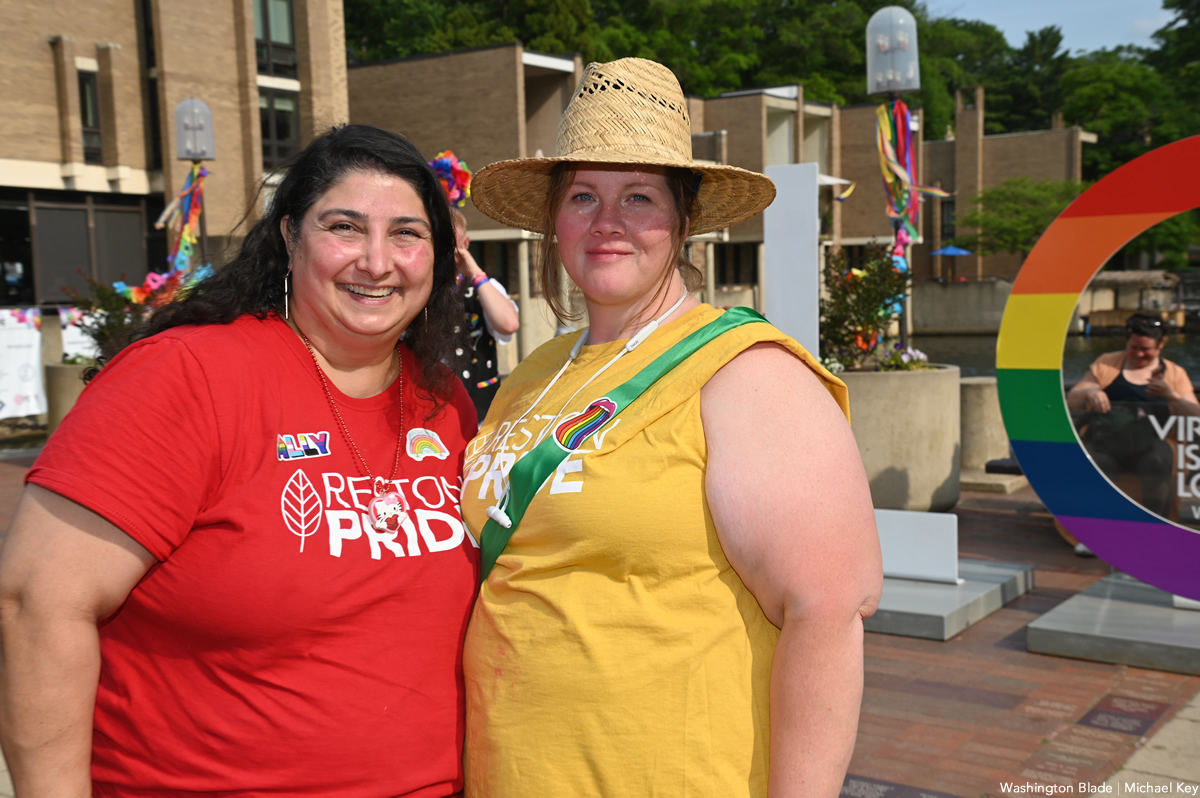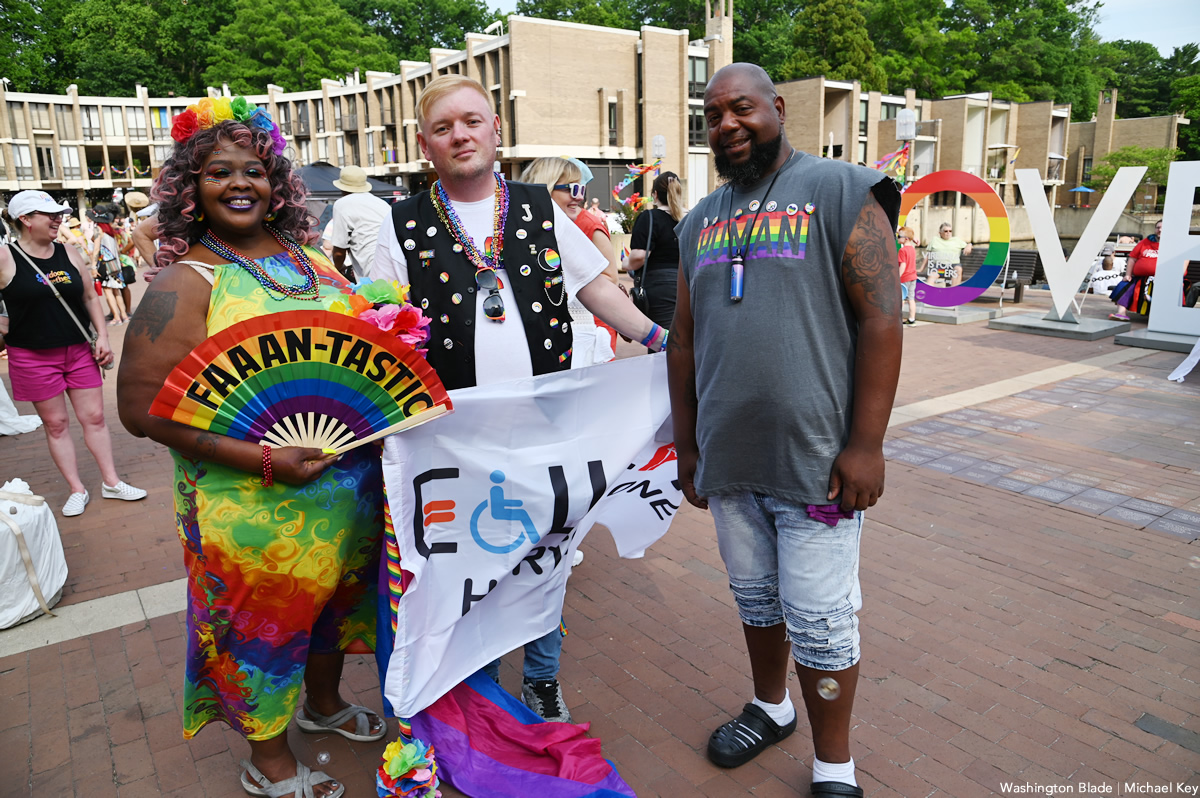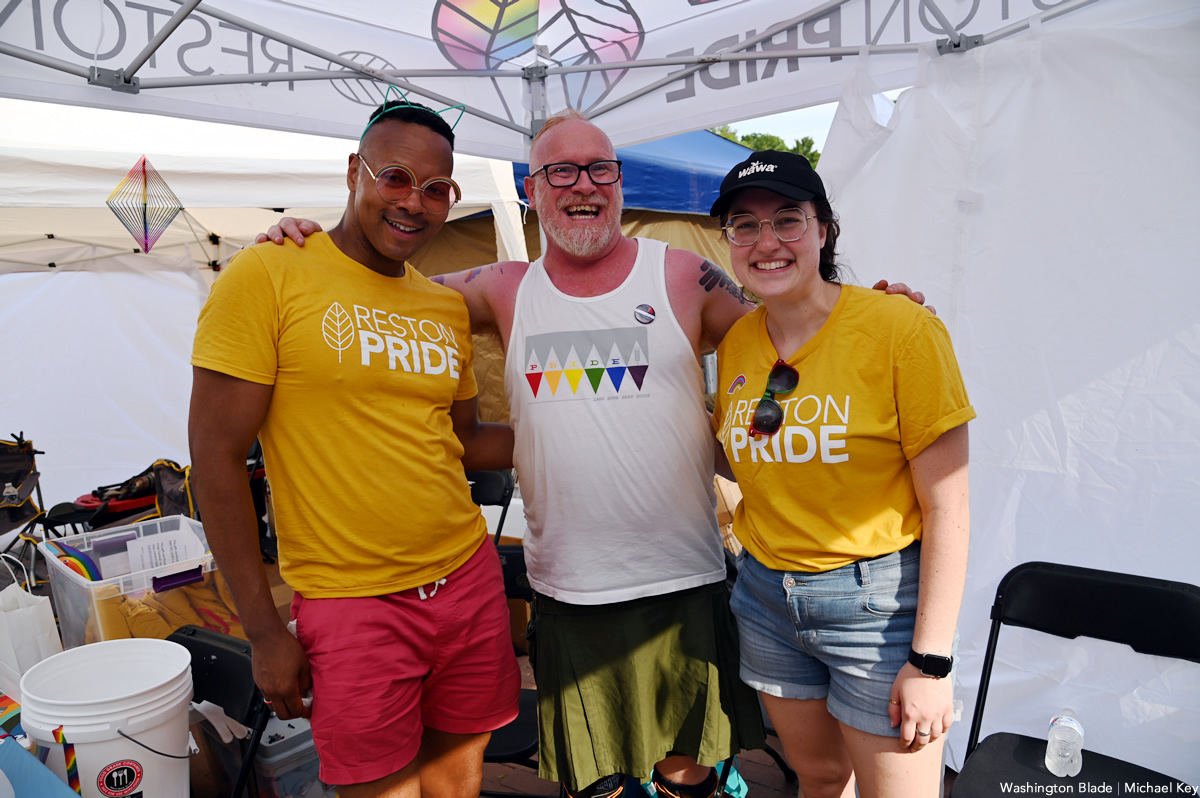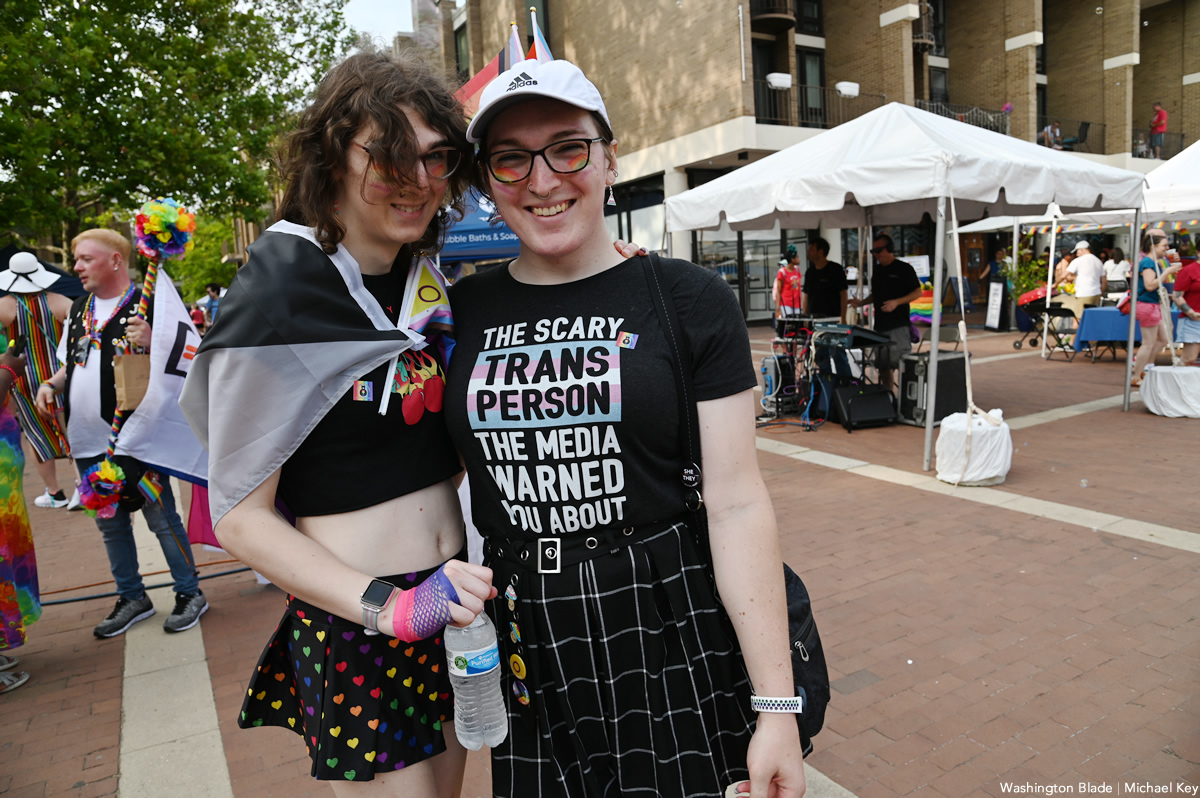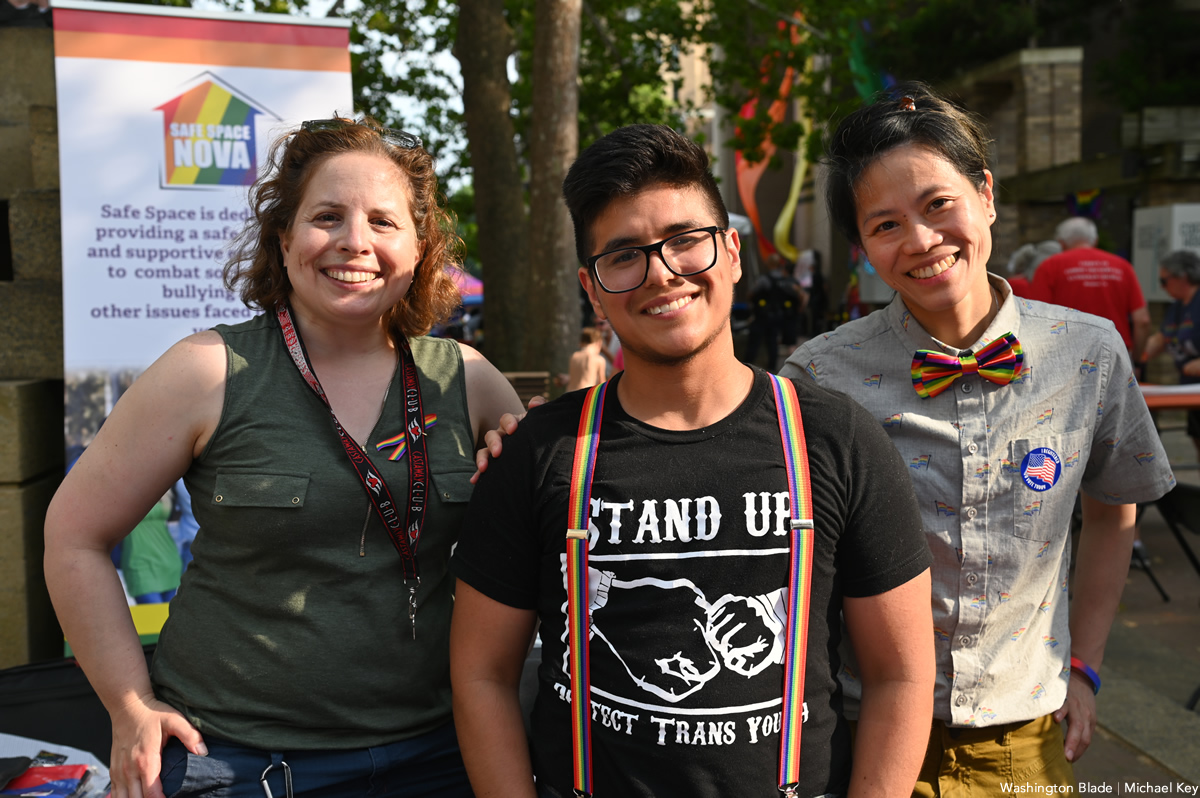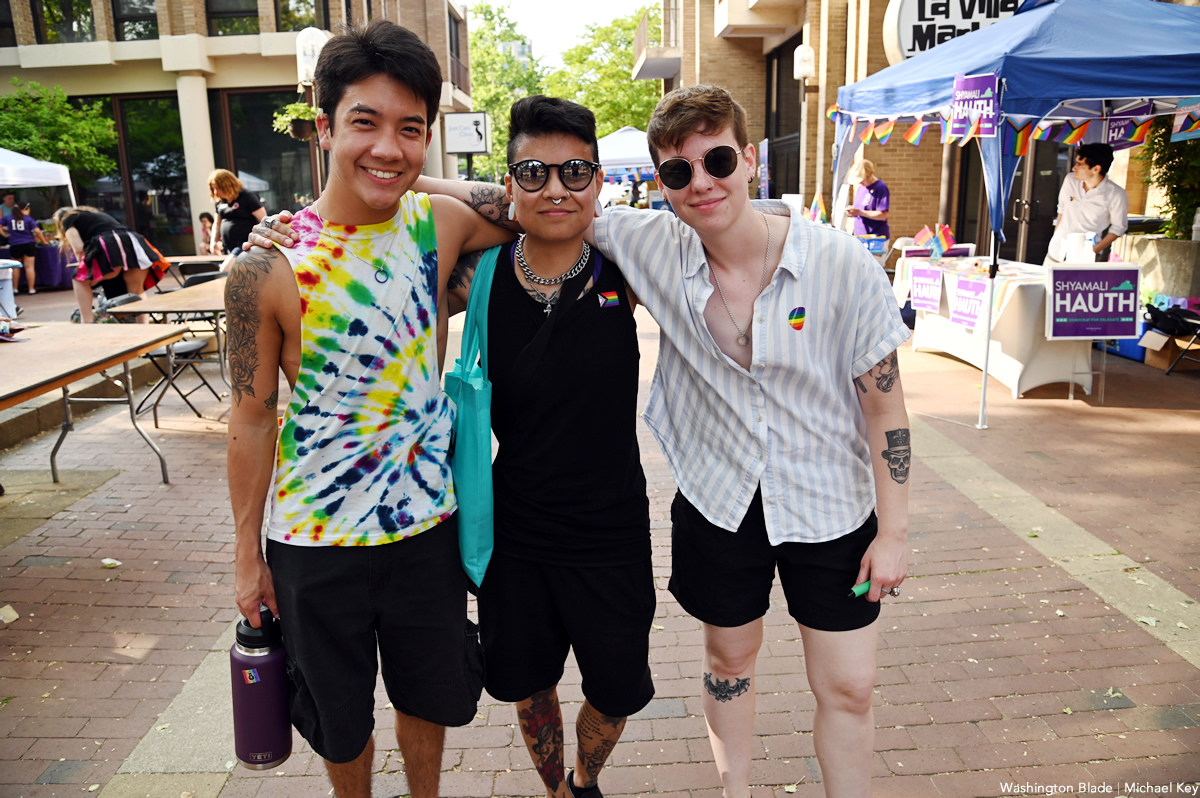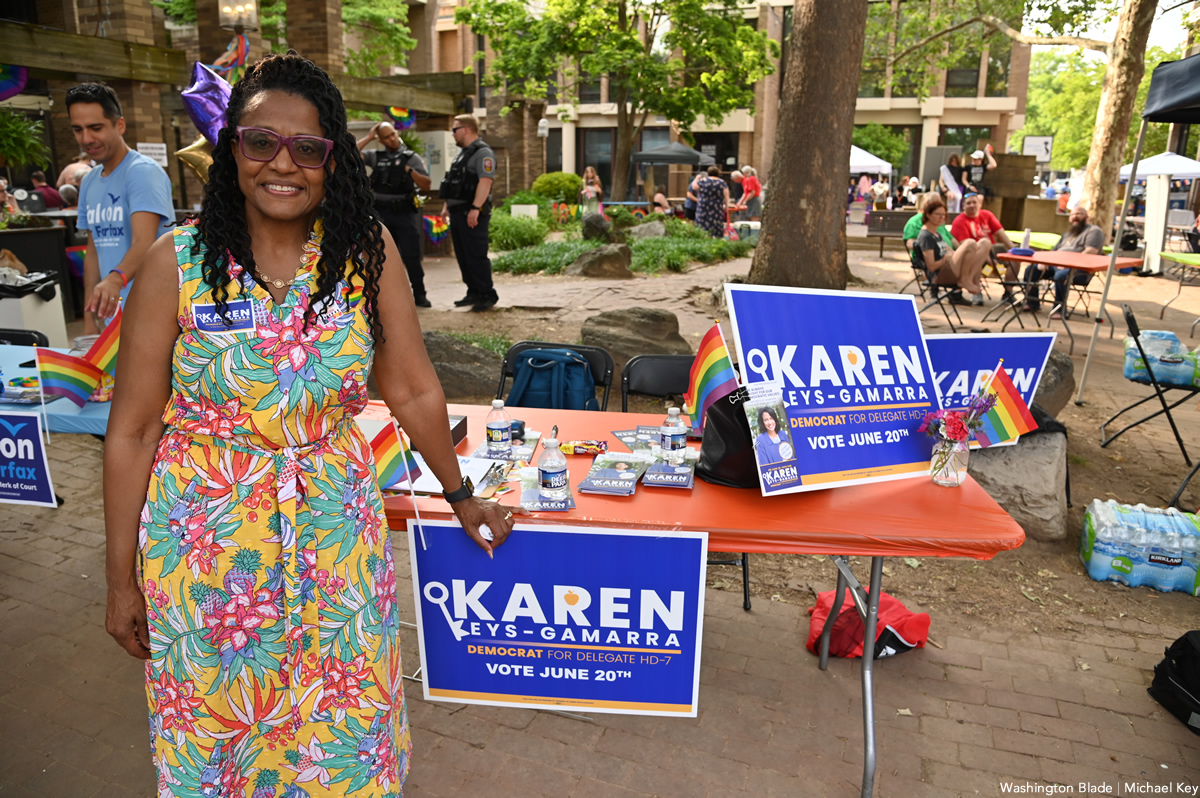 Covering @RestonPride for @WashBlade . @bettymusic performing: pic.twitter.com/sZaIlVANi8

— Michael Patrick Key (@MichaelKeyWB) June 3, 2023
PHOTOS: Alexandria Pride
Virginia city holds LGBTQ celebration at City Hall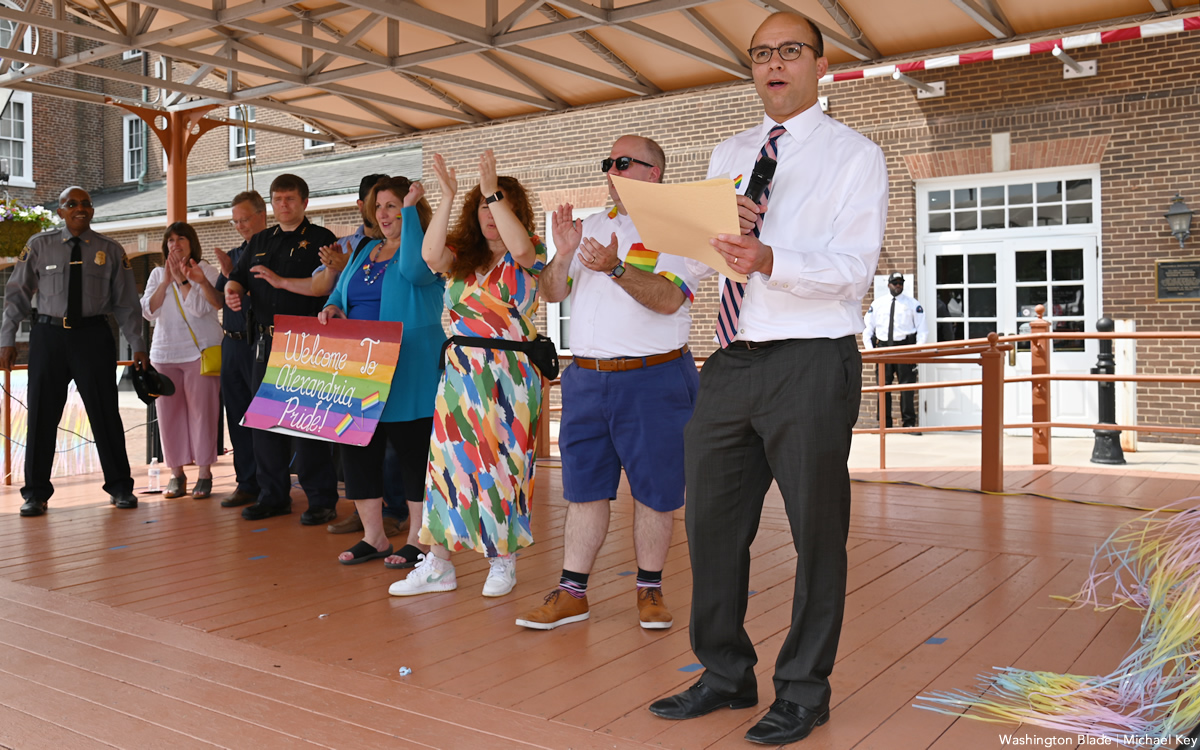 The City of Alexandria, Va. held its sixth annual LGBTQ Pride Festival at Alexandria City Hall on Saturday, June 3.
(Washington Blade photos by Michael Key)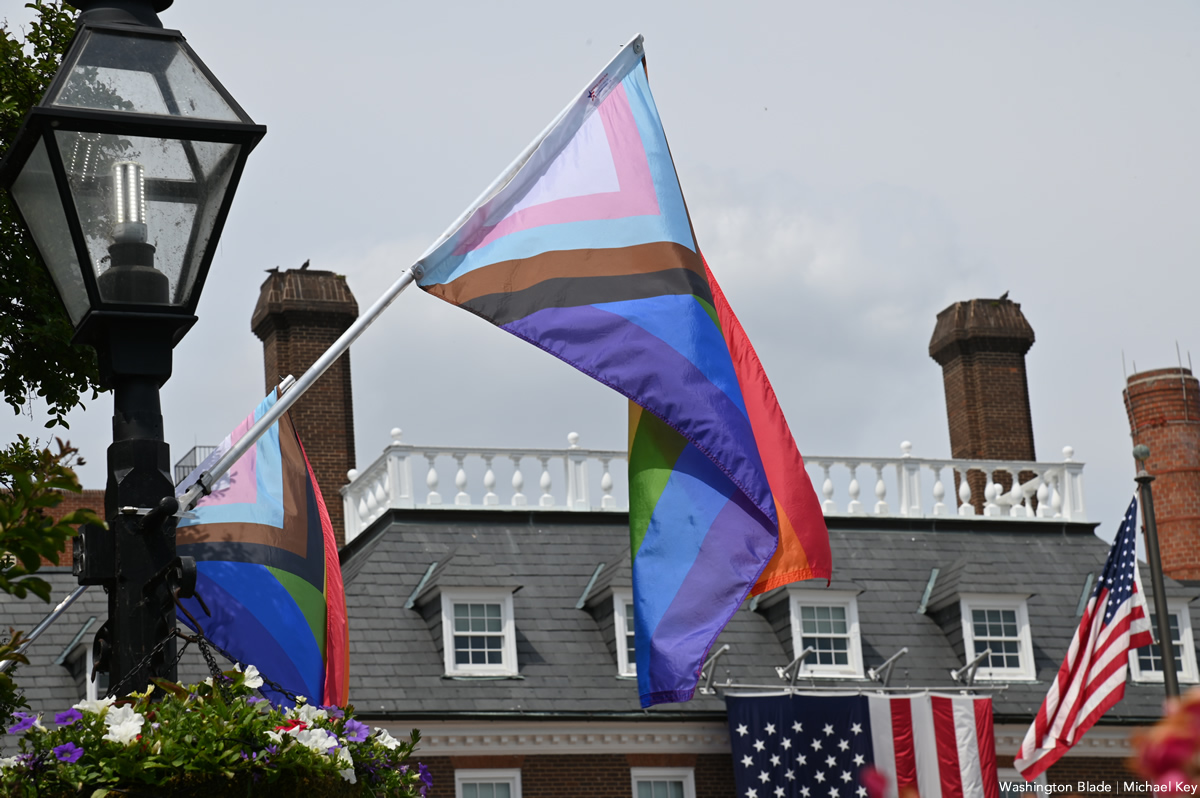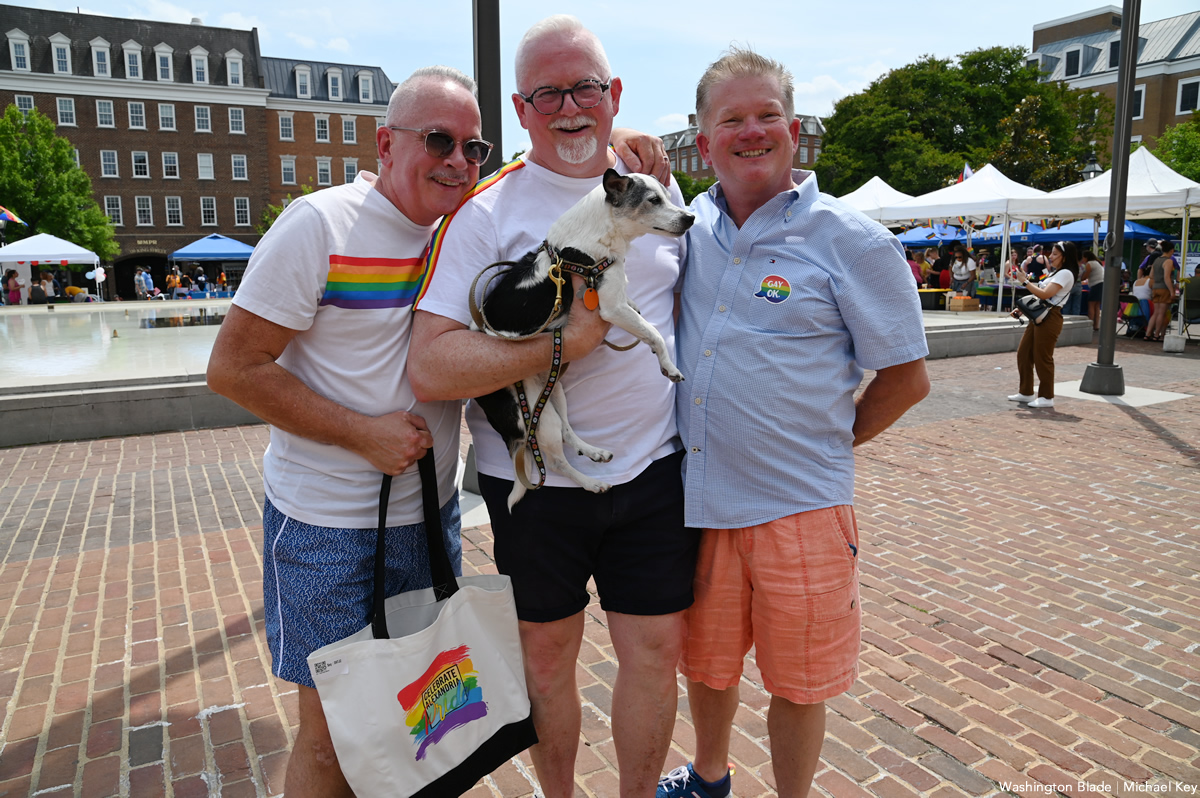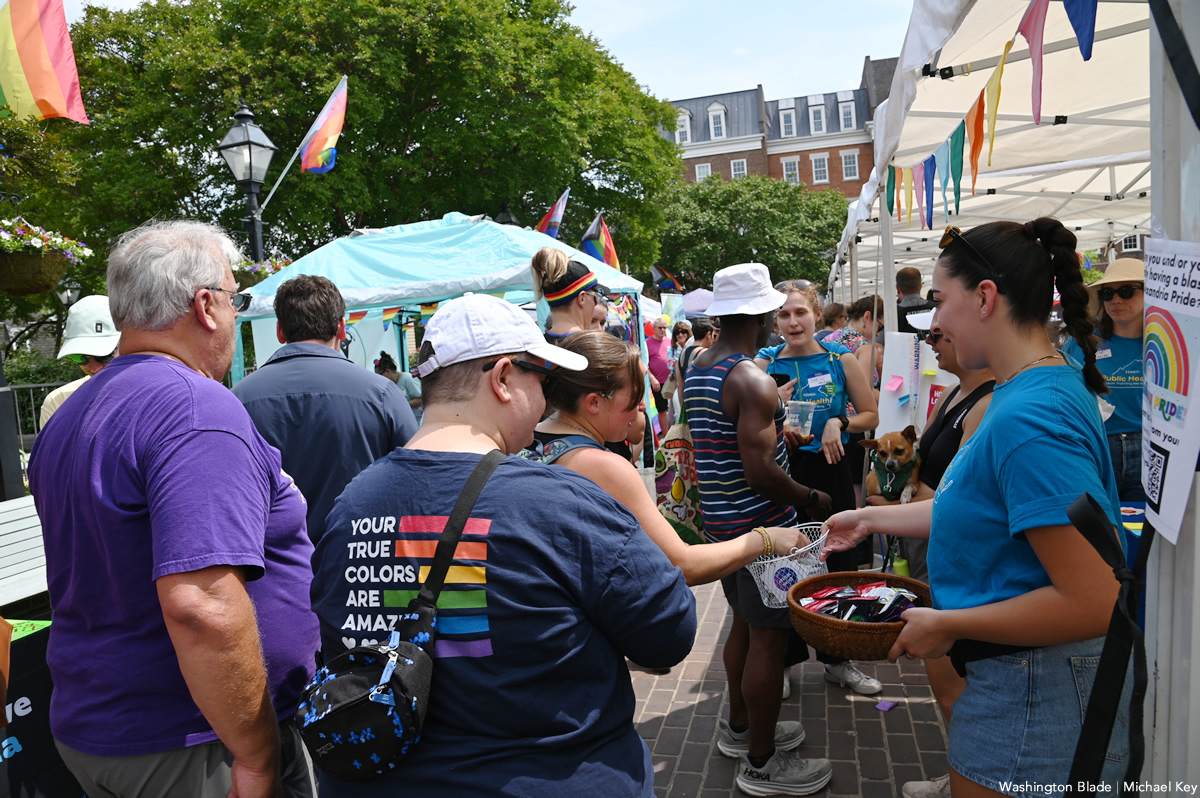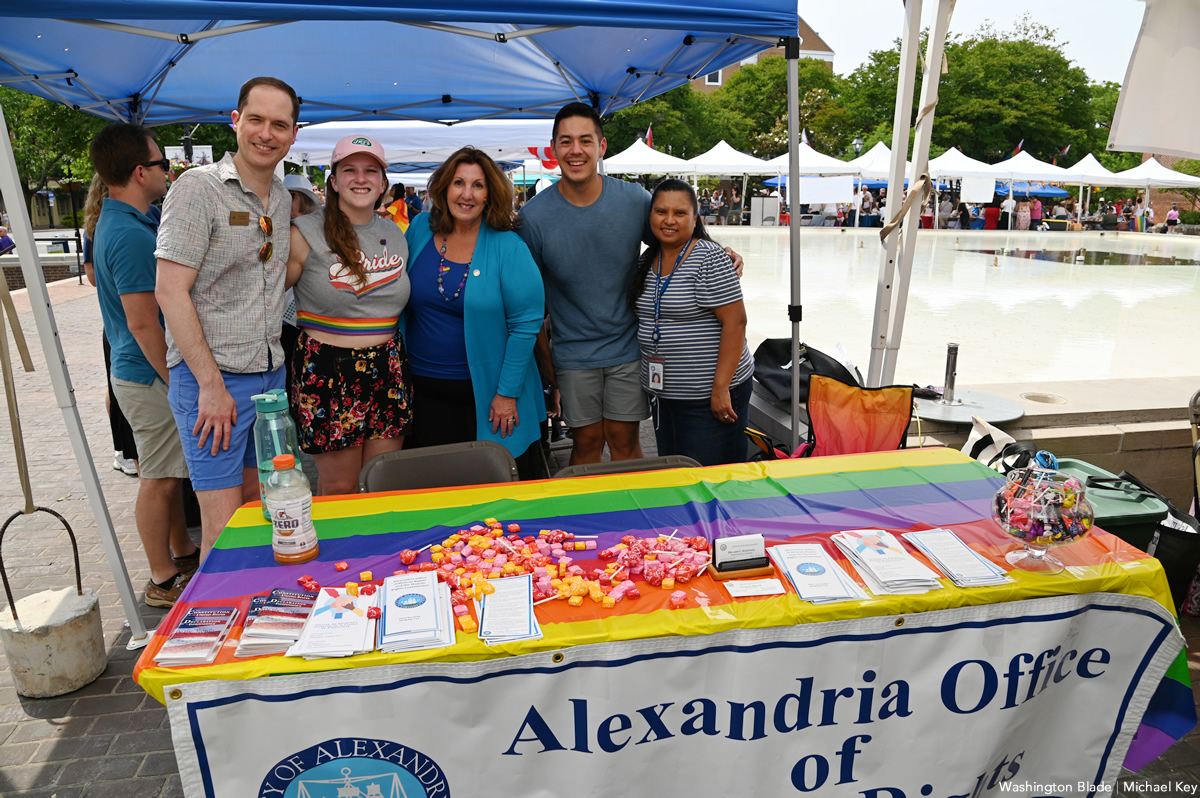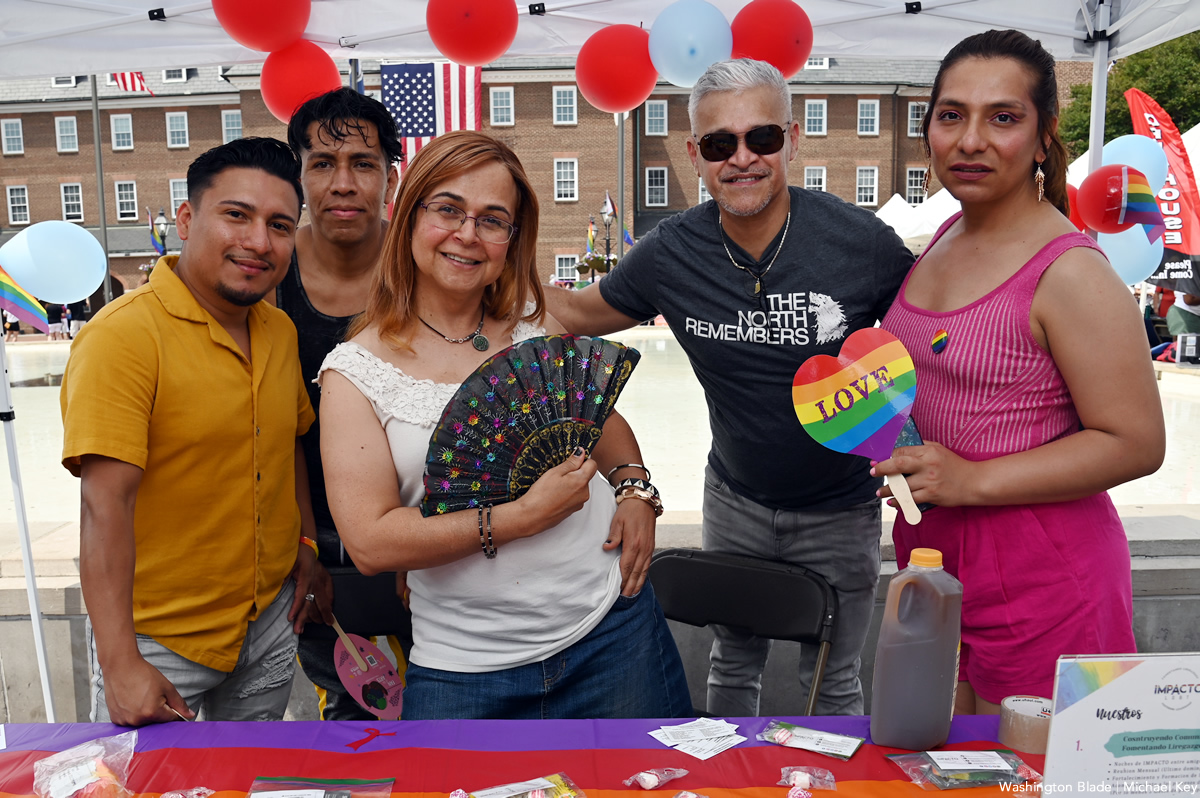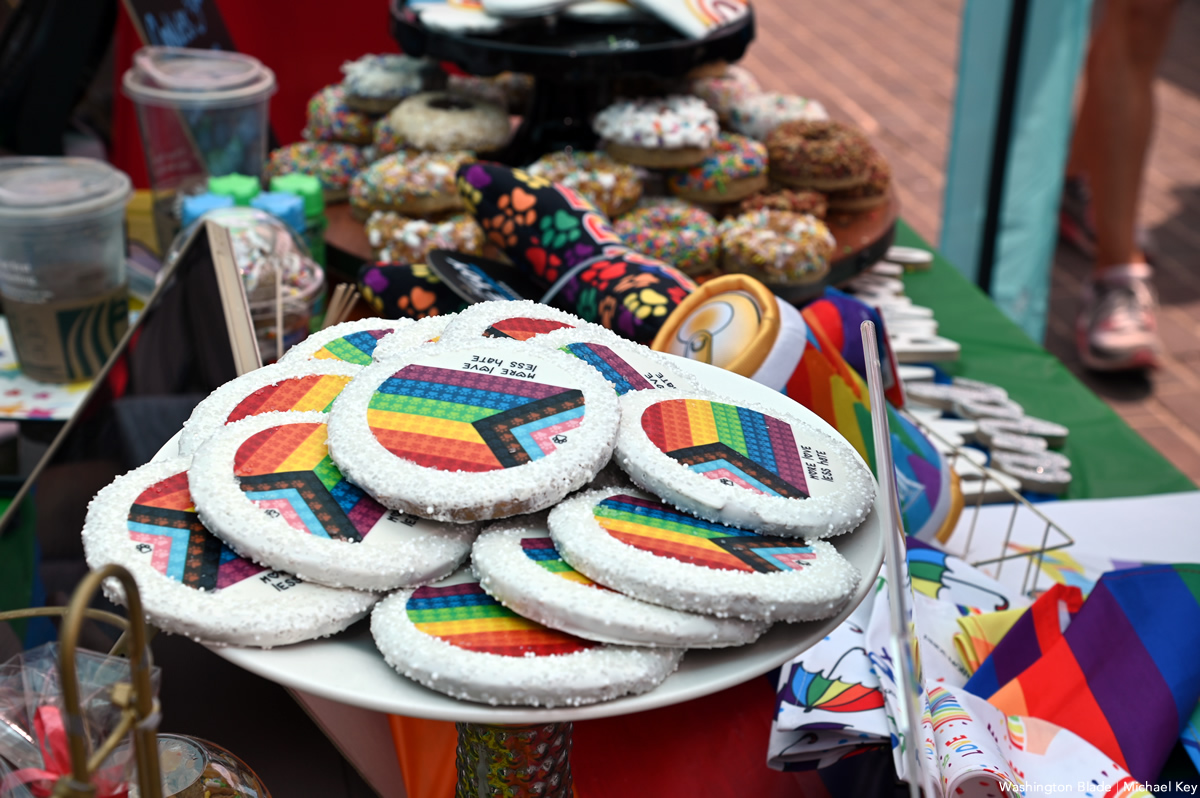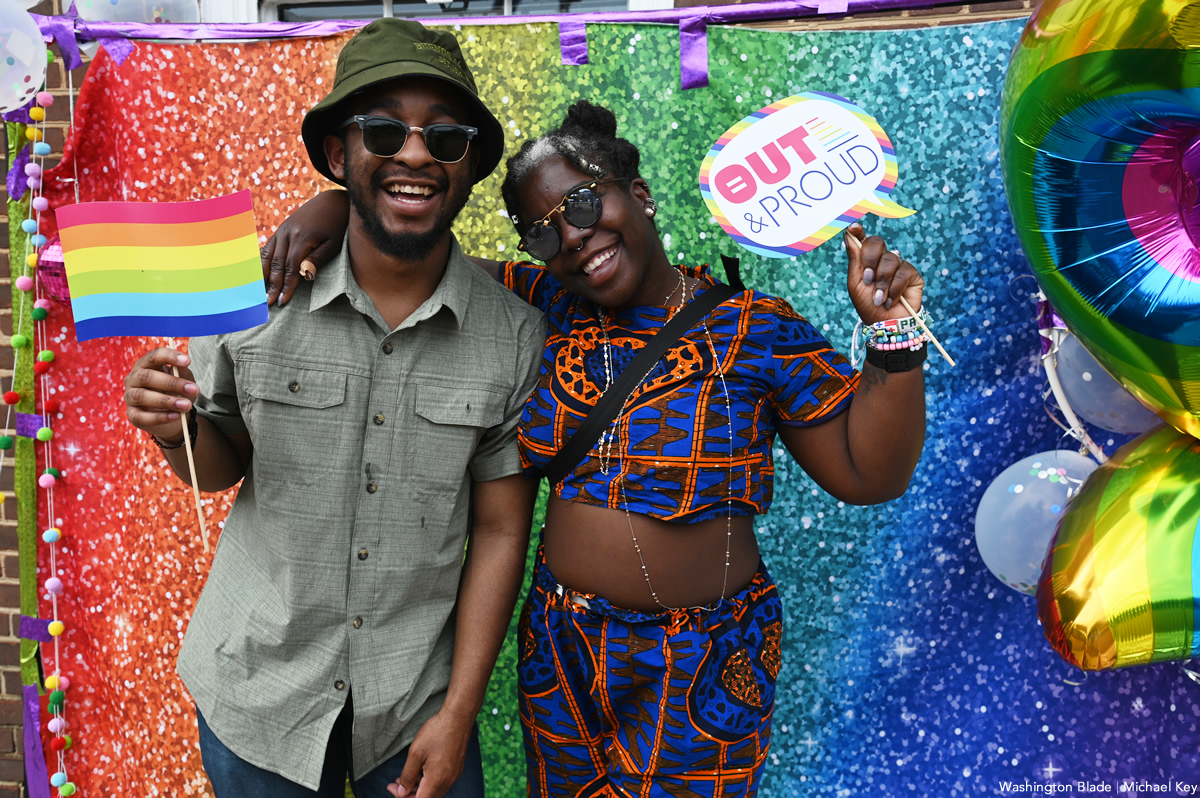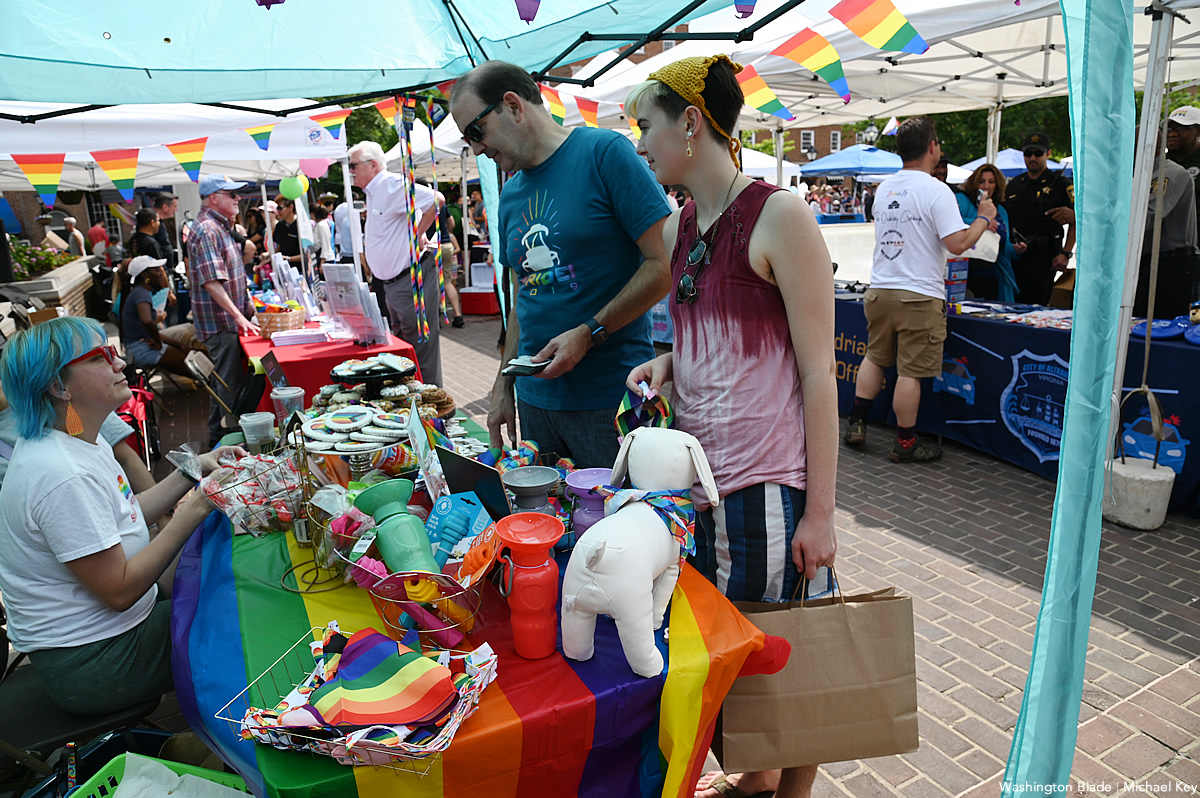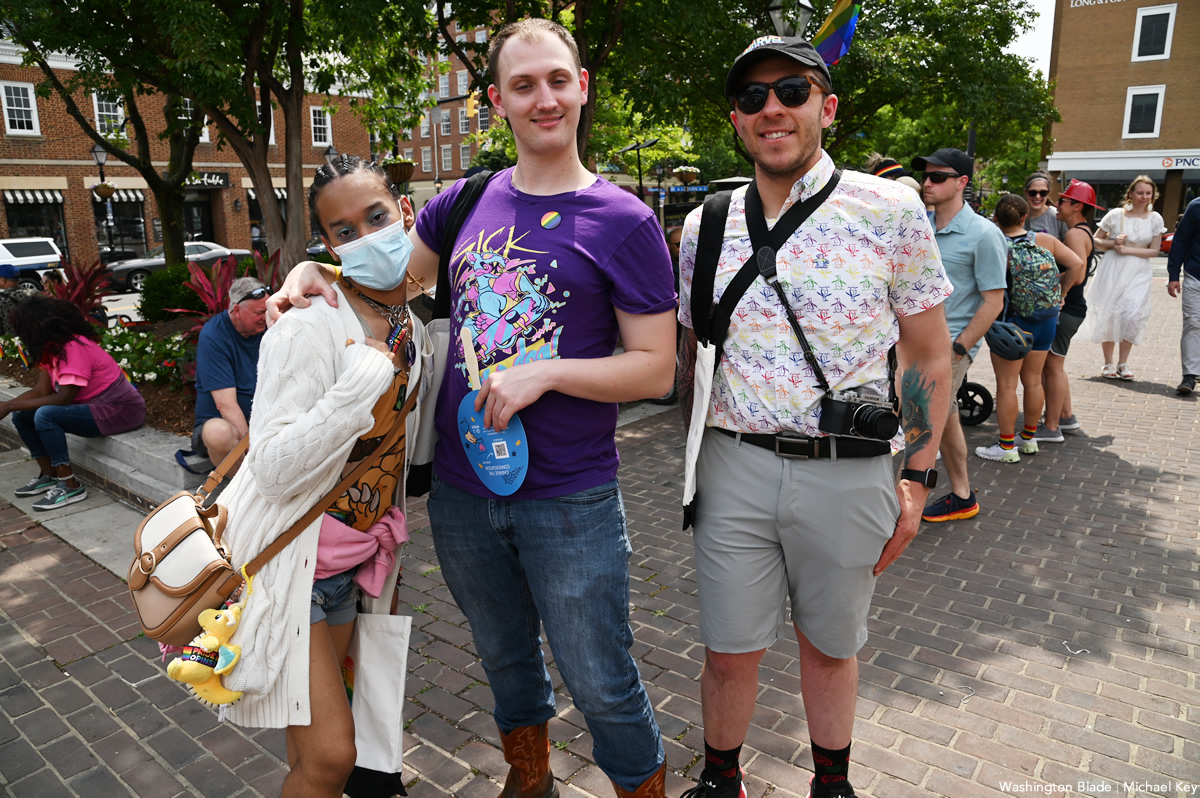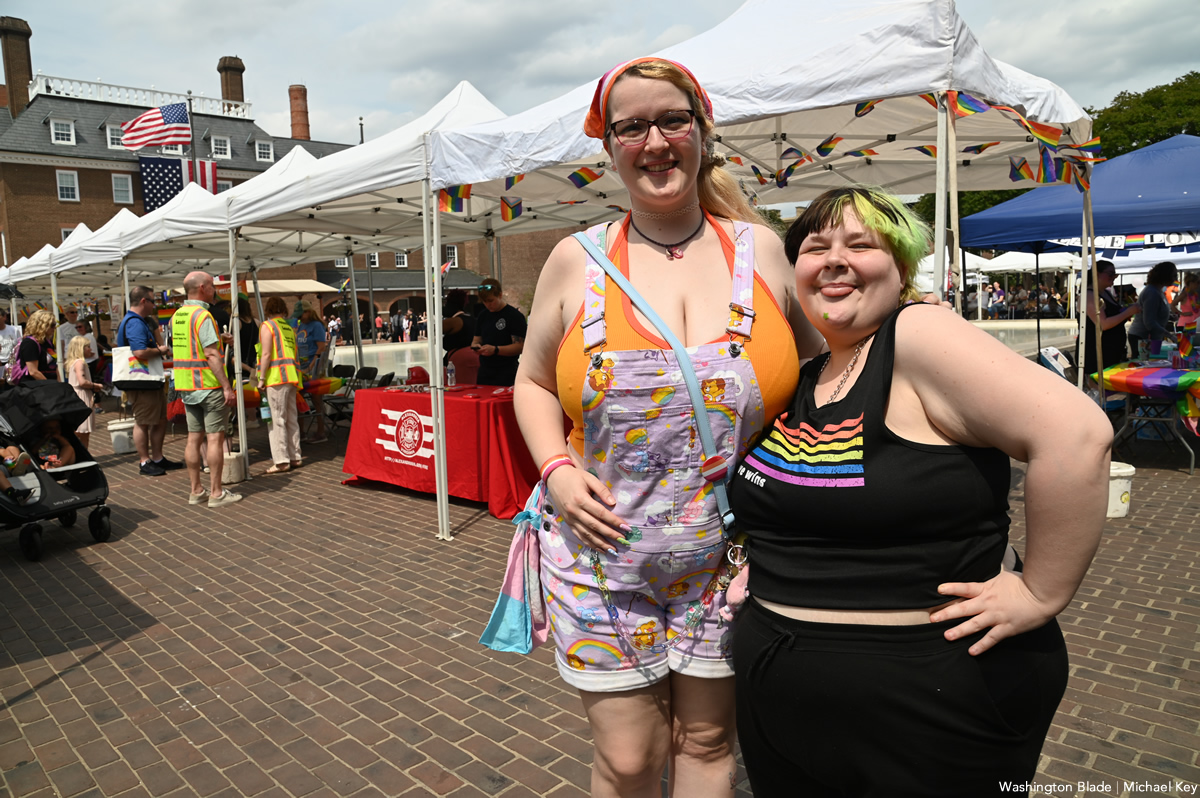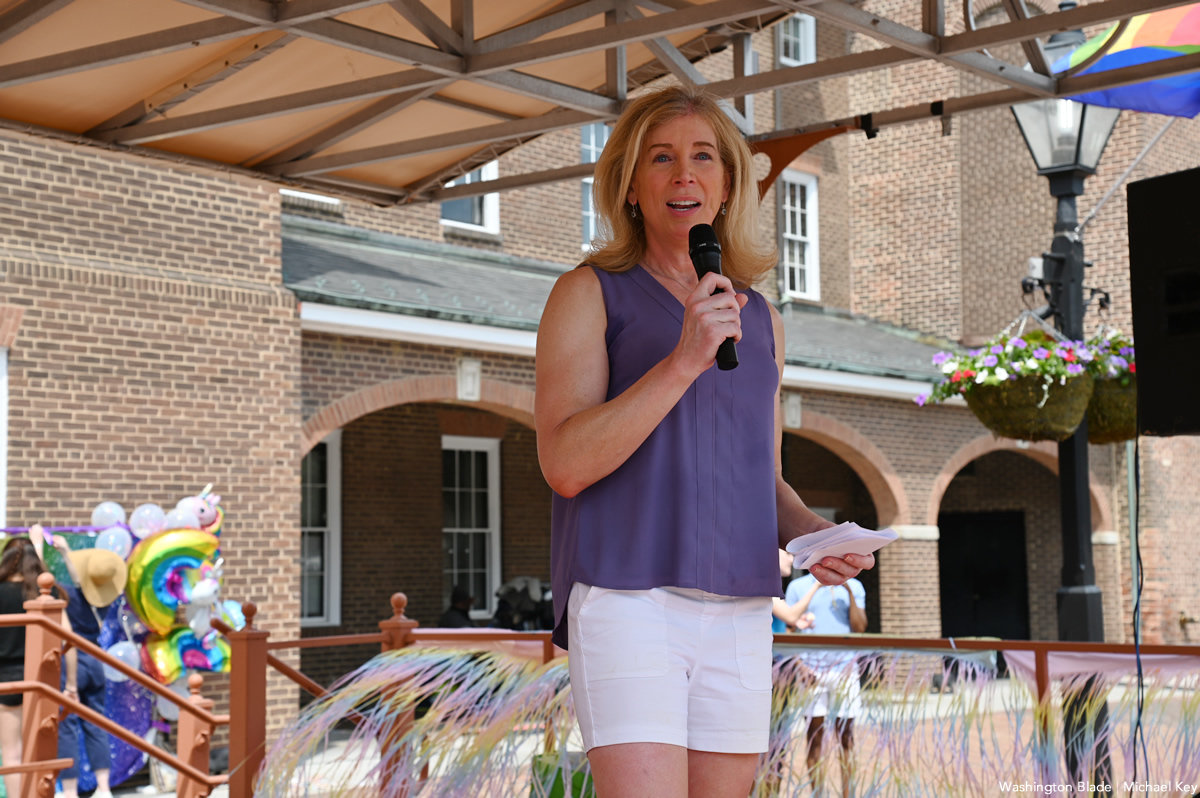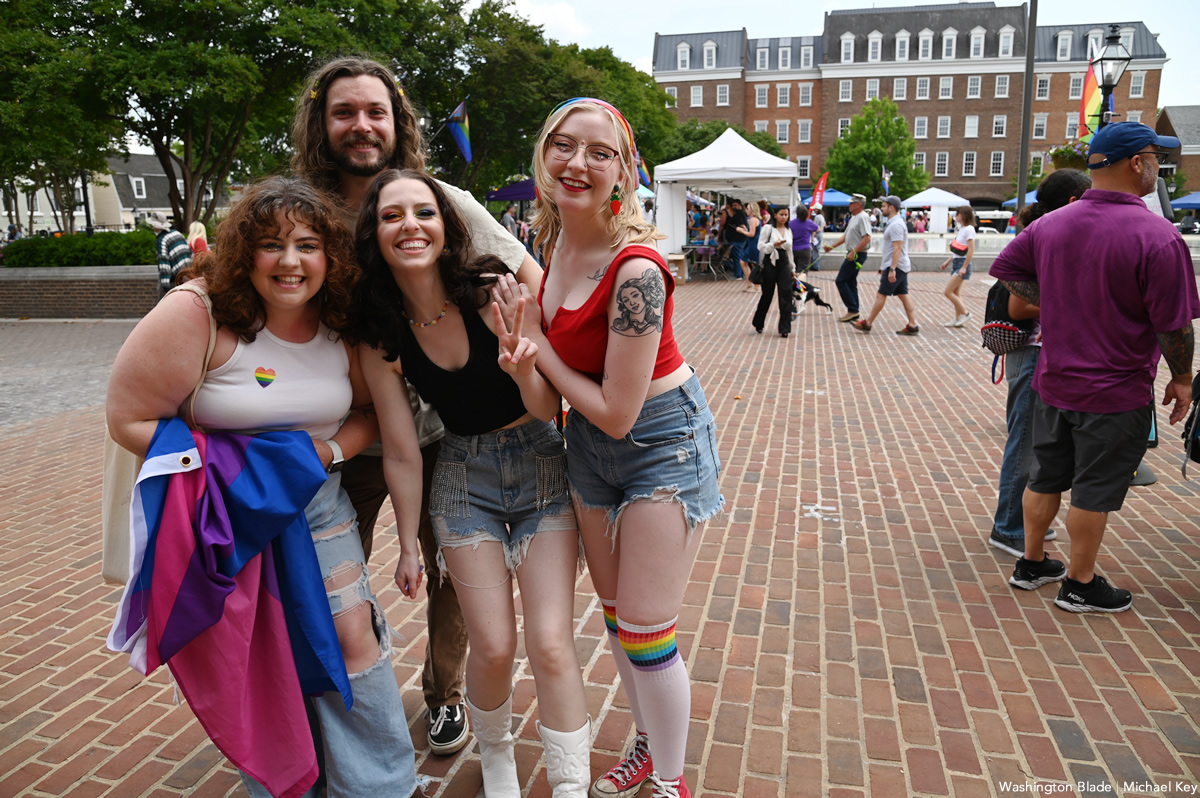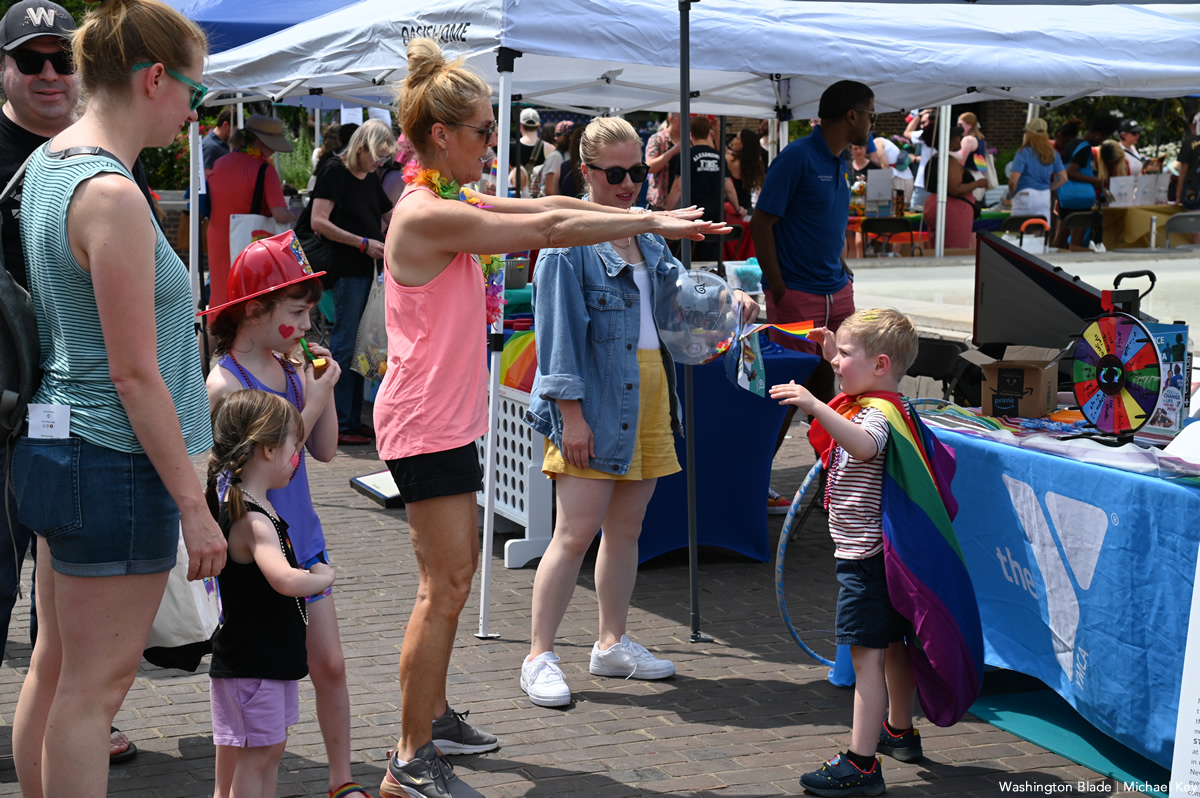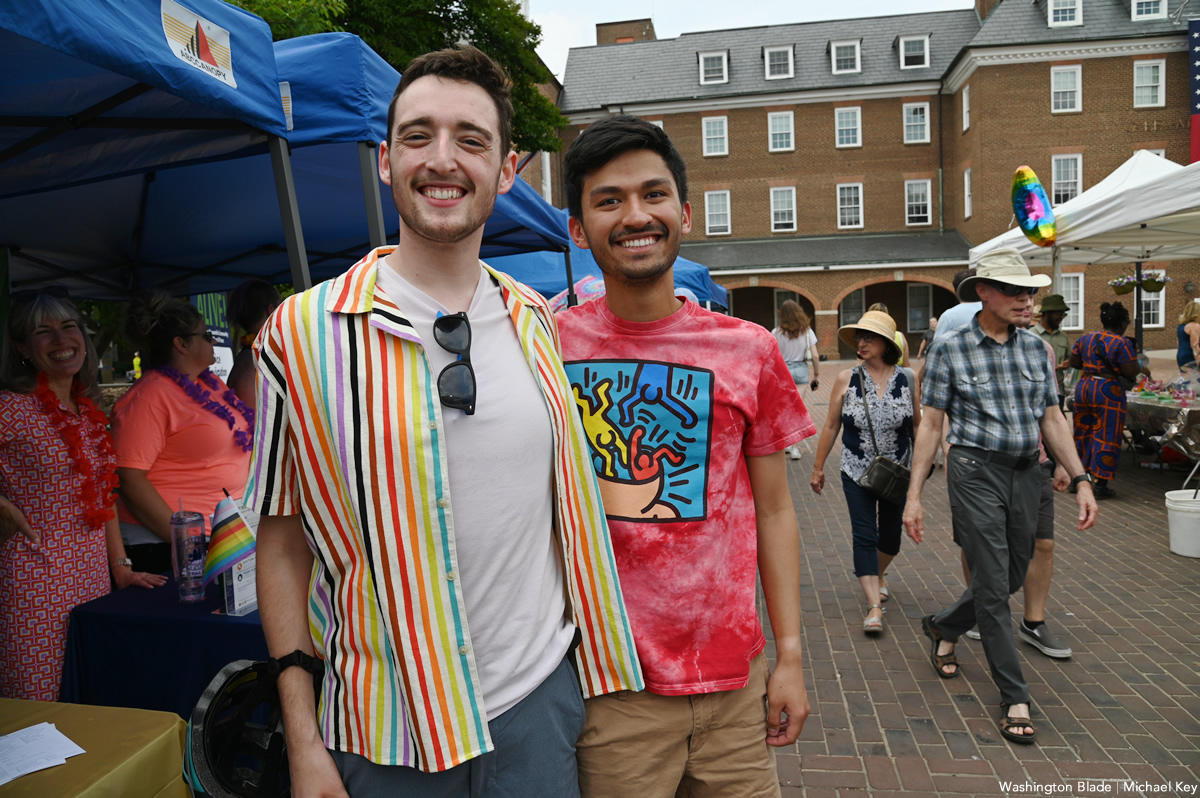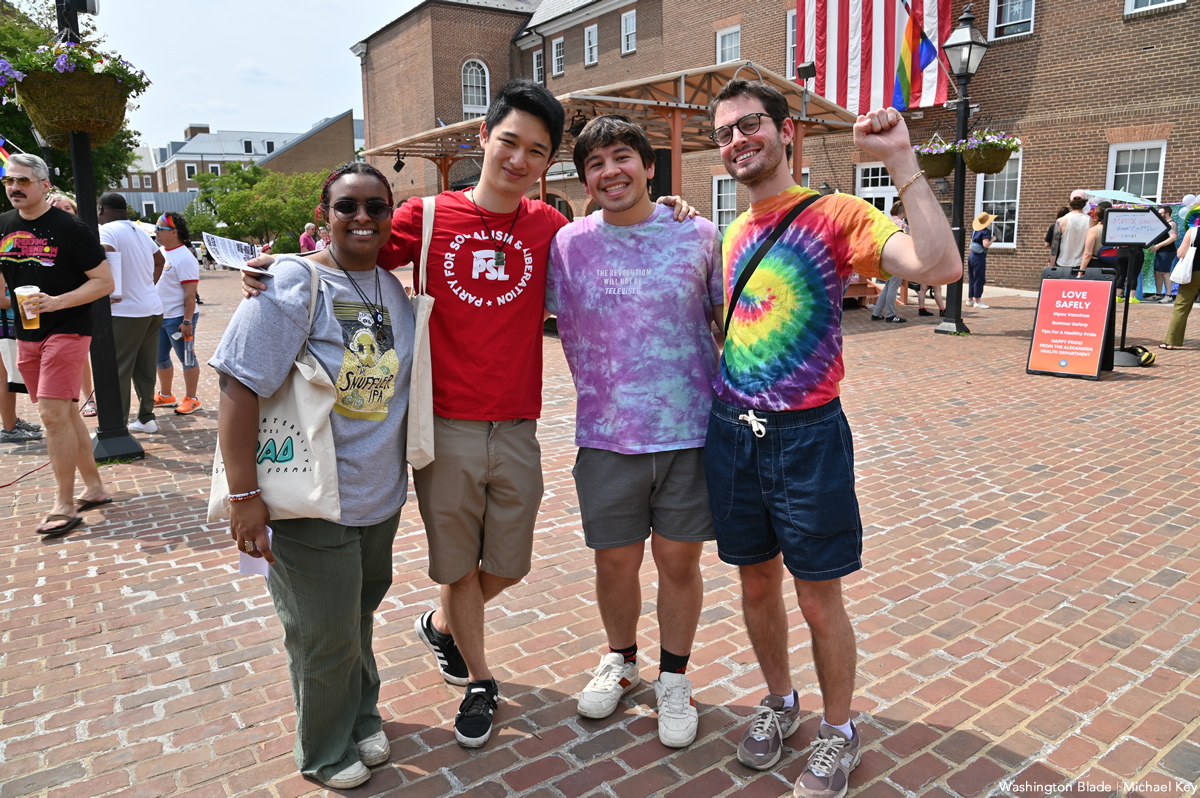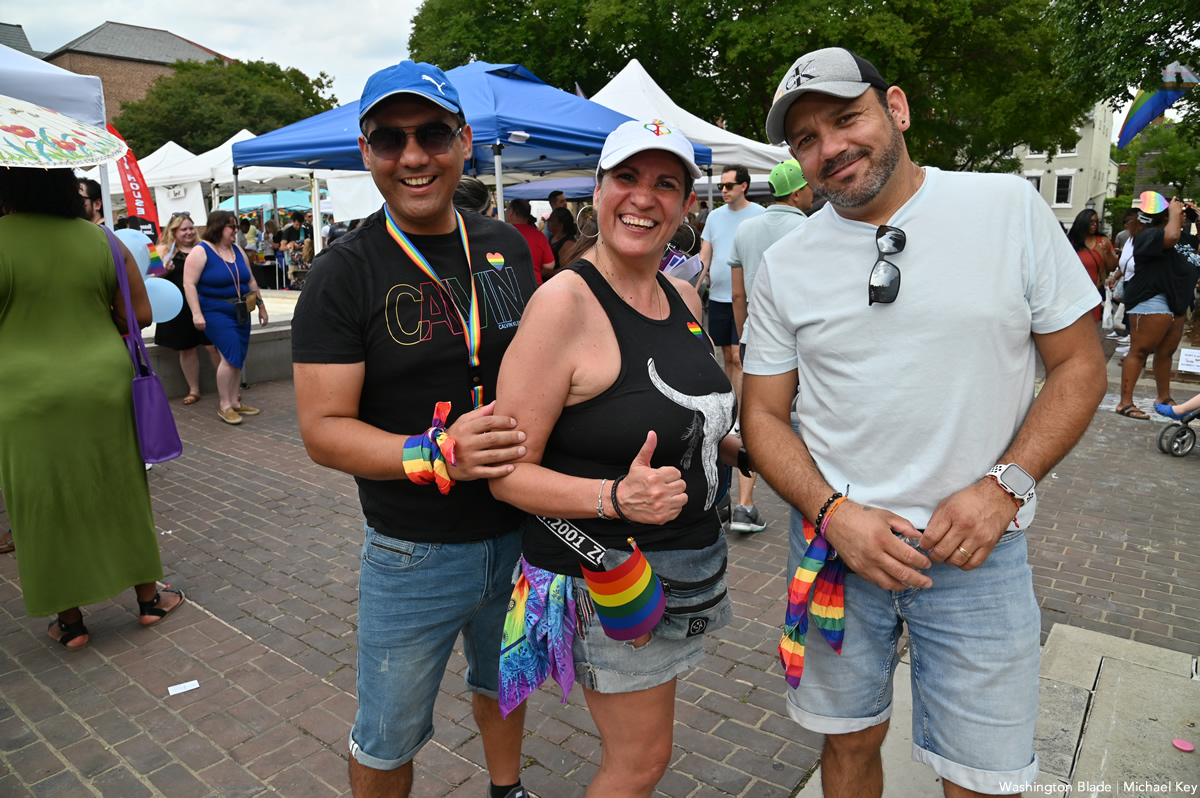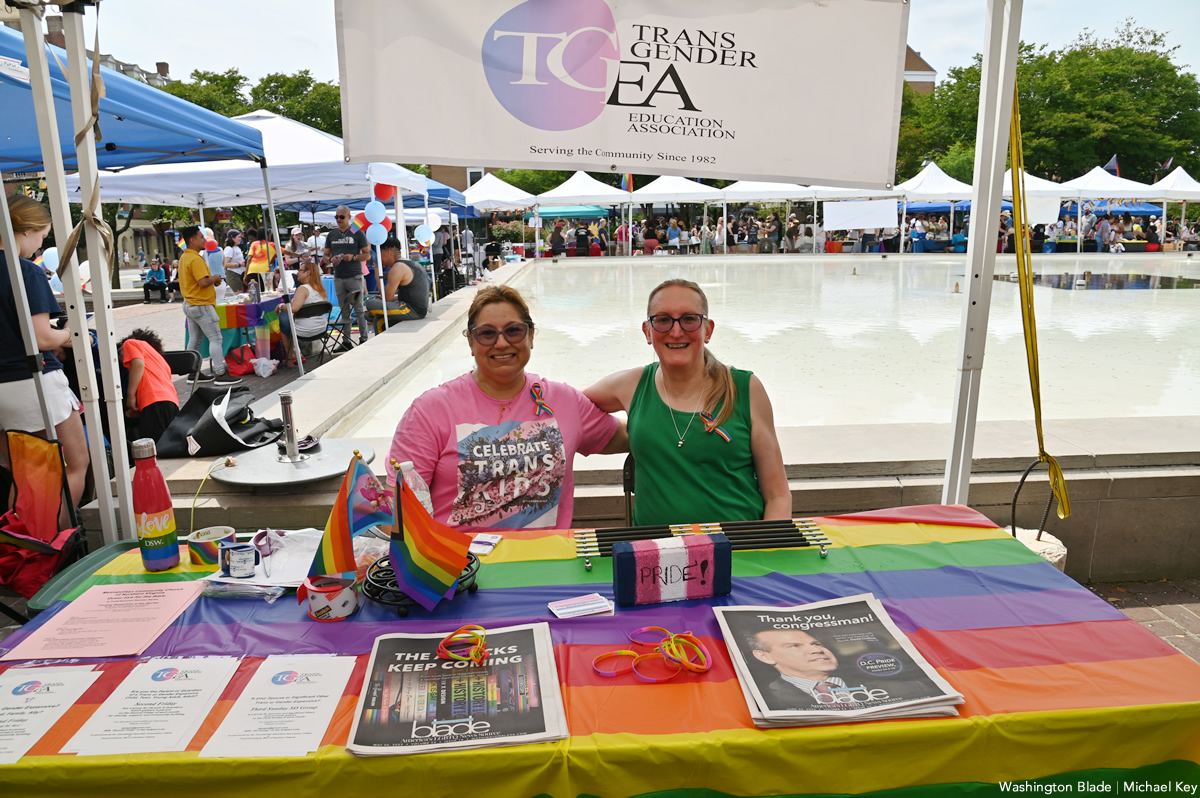 Covering Alexandria Pride for @WashBlade . #Pride #Pride2023 pic.twitter.com/bG0fJk24Lv

— Michael Patrick Key (@MichaelKeyWB) June 3, 2023