FALL ARTS 2016: TV
Queer representation soars on network, cable and streaming series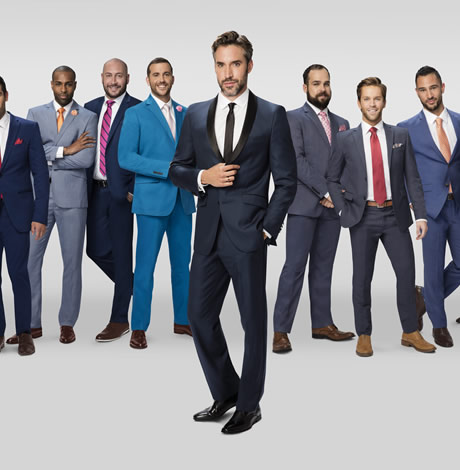 The latest report from GLAAD revealed that of the 881 regular characters that appeared on broadcast primetime programming in 2015, only 4 percent (35) were identified as gay, lesbian or bisexual. And an additional 35 or so LGBT characters were recurring.
The numbers are a bit more promising on cable and streaming services, and the success of these programs has led to better representation in the months ahead as the 2016-17 TV season gets underway.
Of course, we'll have to wait until 2017 to see returning faves such as Cosima from "Orphan Black" and Lena and Stef from "The Fosters," but the next few months offer plenty of new and returning characters coming to the boob tube (or computer screen).
The CW has never been shy about having LGBT characters as part of its main casts and that trend continues in 2016. Friday nights will feature the second season of "Crazy Ex Girlfriend" starting Oct. 21, which has a sweet love story developing between "White" Josh and Darryl. "DC's Legends of Tomorrow" features the out superhero White Canary played by Caity Lotz every Thursday night at 8 p.m. Fellow superhero show, "Supergirl" will be introducing lesbian Maggie Sawyer when the show moves to the CW Monday nights beginning Oct. 10.
The popular AMC series, "The Walking Dead" returns to Sunday nights Oct. 23, and the show continues to have several gay characters among its living. Although there's a chance that the popular Aaron (Ross Marquand) will meet his maker at the hands of Nagen and his bat Lucille in the series opener, characters such as Eric and Tara continue to be part of the zombie fight.
"Empire," the Fox Wednesday night megahit, returns on Sept. 21, and continues to feature gay characters in major plotlines, including Jamal, played by out actor Jussie Smollett.
On the comedy front, ABC's "The Real O'Neals" returns on Tuesday nights at 9:30 p.m., beginning Oct. 11. Although there were rumors of the show having its series order trimmed from 22 to 12 episodes following some controversial remarks by out star Noah Galvin, the sitcom will have a complete season and further follow the adventures of a family learning to live with their gay son.
Another sitcom back for its second year that provides plenty of laughs is "Superstore," starring America Ferrera. One of the store's employees, Mateo (played by Nico Santos), is gay. The show returns Thursdays at 8 p.m., on Sept. 22.
"Shameless" premieres on Showtime on Oct. 12 with the Gallagher clan again dealing with just about every problem under the sun. When last we tuned in, bi-polar Ian was getting serious with his HIV-positive boyfriend, Caleb, and this season promises to deal with their relationship a great deal.
On Thursday nights, "Finding Prince Charming" airs on Logo, and has already created quite the buzz. Hosted by Lance Bass, the show is a "Bachelor"-esque show for gay men, with 13 suitors competing for the heart of Robert Sepúlveda Jr.
Speaking of dating shows, former "Flavor of Love" standout Tiffany Pollard is shopping "The Ex," a gay dating show where each week, two exes will vie for the attention of three contestants in the hopes of finding new love after heartache. The show is expected to have a cable network attached soon and starting to air this fall.
Married comedians Cameron Esposito and Rhea Butcher are best known for their podcast, "Put Your Hands Together," and in August saw their new TV show, "Take My Wife" start a 12-week run on Seeso. The show follows the newlywed lesbian couple co-hosting a standup showcase.
MTV recently started airing "Mary + Jane" on Mondays at 10 p.m. The show follows two pot-trepreneurs (Jordan and Paige) on the East-side of Los Angeles, with Jordan (played by Jessica Rothe) described as "sexually fluid and fiercely independent and empowered."
The second season of reality show, "I Am Jazz," aired this summer and will continue showing reruns on Wednesdays at 10 p.m. on TLC. The show follows the life of transgender teen Jazz Jennings and her family through an 11-part series.
Amazon's Emmy darling "Transparent" returns for a third season on Dec. 4, further following the adventures of Mort, a transgender played by Jeffrey Tambor.
Beginning Oct. 16, "Queer Ghost Hunters," a docu-show about LGBT ghost hunters debuts online on YouTube, following the adventures of real people discovering stories of the queer past in places as diverse as the Ohio State Reformatory.
"Feral," a TV show that follows a group of gay 20-somethings who learn about love, loss and friendship while living in the vibrant, artistic queer community of Memphis, will premiere on Dekkoo.com on Oct. 6.
After a four-year hiatus, "VH1 Divas" makes a triumphant return on Dec. 5, although the performers are still being kept under wraps.
One of the most anticipated specials of the year is a TV remake of "The Rocky Horror Picture Show" (starring Laverne Cox as Frank-N-Furter and Adam Lambert as Eddie), which will air on Fox on Oct. 20.
Another musical sure to excite is NBC's live broadcast of "Hairspray," with Harvey Fierstein recreating his Broadway role as Edna. Jennifer Hudson, Kristin Chenoweth and Martin Short also star.
Of course, many shows do have gay supporting characters that sometimes get storylines such as Clark from ABC's "Dr. Ken," airing Fridays at 8:30 p.m., beginning Sept. 23; or "Younger's" Maggie (played by the brilliant Debbi Mazar, and airing on TV Land at 10 p.m., Wednesdays, beginning Sept. 28).
PHOTOS: Not Another Drag Show
'Blackout Edition' celebrates musical artists of the 1990s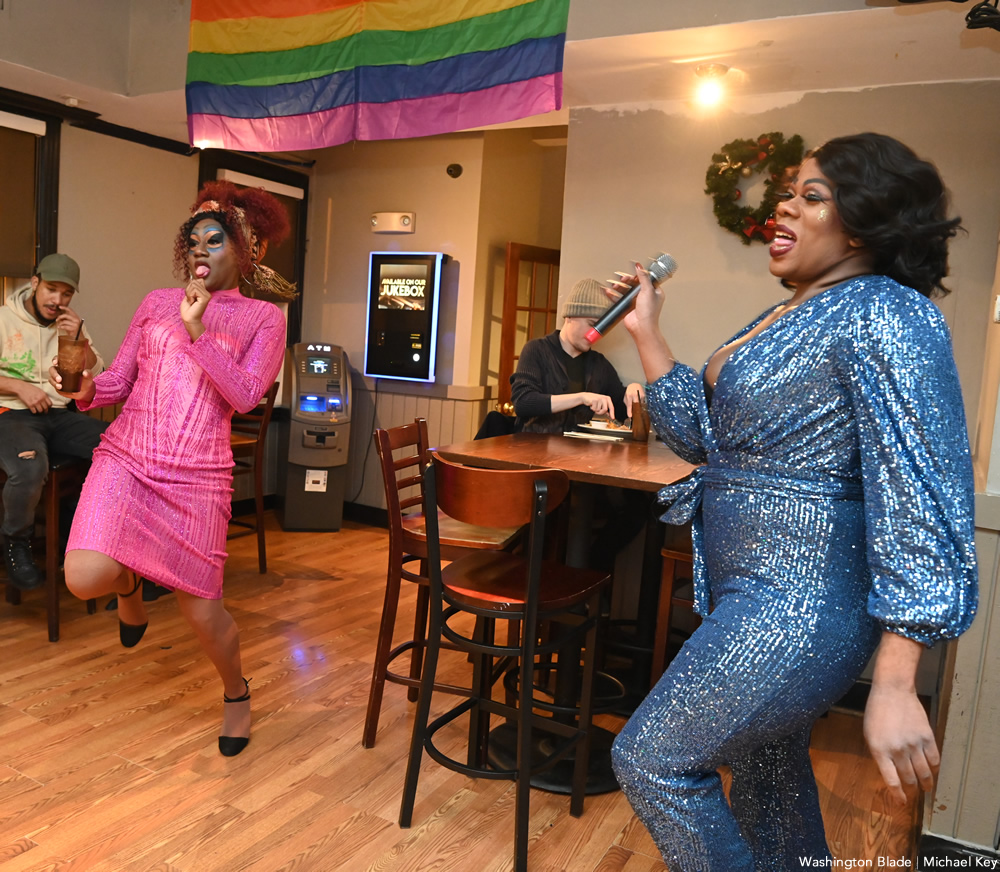 Drag performer Tiffany D. Carter hosted "Not Another Drag Show: Blackout Edition" at Dupont Italian Kitchen Bar on Monday. Performers included Carter, Nubia Love-Jackson, Uju Betta and Echinacea. The show featured the songs of Black artists popular in the 1990s.
(Washington Blade photos by Michael Key)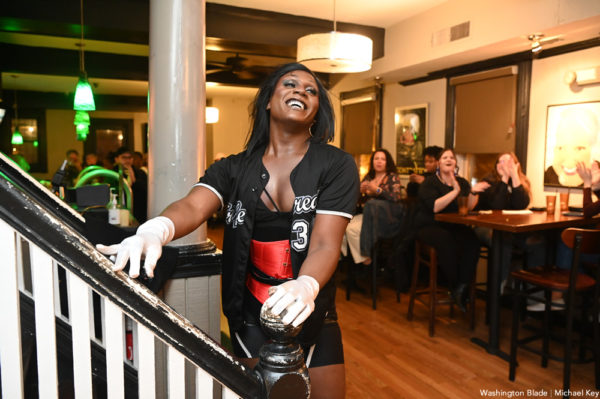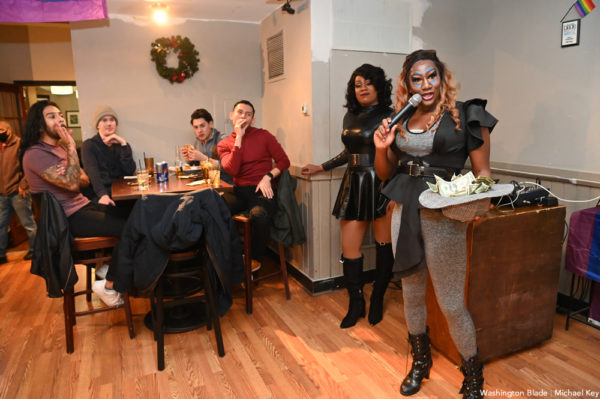 Janet Jackson doc premieres this weekend
Remembering 10 times iconic singer was there for LGBTQ community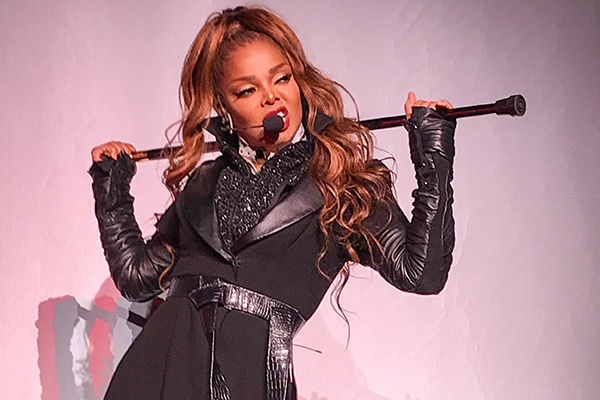 Iconic singer Janet Jackson, a longtime LGBTQ ally, unveils her long-awaited documentary simply titled "Janet" on Friday, Jan. 28. It concludes the following night; each installment is two hours long.
Jackson has said she spent five years compiling footage and creating the documentary, which airs at 8 p.m. both nights on A&E and Lifetime networks. It was produced by Jackson and her brother Randy Jackson and it's timed to commemorate the 40th anniversary of her 1982 debut album.
An extended trailer for the film reveals Jackson will talk candidly about her brother Michael and the 2004 Super Bowl incident, including the news that Justin Timberlake reached out and asked her to join him during his widely panned 2018 Super Bowl return performance.
Prior to the pandemic, Jackson announced a new studio album and tour titled "Black Diamond," but both were postponed due to COVID. No official word about the status of either, but speculation is rampant that she will finally release the new album once the documentary airs.
"Musically, what I've done, like doing 'Rhythm Nation' or doing 'New Agenda' or doing 'Skin Game,' creating those bodies of work with Jimmy and Terry, I feel like I've laid a certain foundation," Jackson tells Allure magazine in a new cover story this month. "I would hope that I'd be able to continue if I choose to. You know what I mean? But only time will tell."
As Jackson's legion of queer fans awaits this weekend's premiere, the Blade takes a look back at 10 times Janet was there for the LGBTQ community.
1. "The Velvet Rope" project. In 1997, Jackson released her critically acclaimed sixth studio album "The Velvet Rope," an introspective and deeply personal collection of songs that touched on her depression, but also tackled LGBTQ issues. On the track "Free Xone," she spoke out forcefully against anti-LGBT bias. She also covered Rod Stewart's "Tonight's the Night," without changing the pronouns in the love song, prompting speculation about her sexual orientation. But it was her international No. 1 hit "Together Again" that continues to resonate with LGBTQ fans. An upbeat, joyful dance song, it was conceived as a tribute to Jackson's friends who died of AIDS.
2. GLAAD award. In 2008, Ellen DeGeneres presented Jackson with the Vanguard Award at the 19th annual GLAAD Media Awards. GLAAD's president said, "We are delighted to honor Janet Jackson at the 19th annual GLAAD Media Awards in Los Angeles as such a visible, welcoming and inclusive ally of the lesbian, gay, bisexual and transgender community. Ms. Jackson has a tremendous following inside the LGBT community and out, and having her stand with us against the defamation that LGBT people still face in our country is extremely significant."
3. Ebony magazine interview about her sexuality. In 2001, Jackson gave an interview to Ebony magazine in which she was asked about her sexual orientation. "I don't mind people thinking that I'm gay or calling me gay," she said. "People are going to believe whatever they want. Yes, I hang out at gay clubs … I go where the music is good. I love people regardless of sexual preference, regardless of race. No, I am not bisexual. I have been linked with dancers in our group because we are so close. I grew up in a big family. I love being affectionate. I love intimacy and I am not afraid to show it."
4. Video support for It Gets Better, Trevor Project. In 2010, Jackson recorded a video for the Trevor Project and later appeared on CNN's "Larry King Live" to promote awareness of youth suicide. "If you're LGBT you're probably thinking you're all alone, but you're not," she said in the video. "I can relate because I was one of those kids who internalized everything."
5. "State of the World Tour." Jackson's LGBTQ support continued in 2017. Her tour's opening sequence highlighted a range of problems facing the world, from famine and war to police brutality and included a call for justice and for LGBTQ rights.
6. "The Kids." Jackson has always employed a diverse crew of professional dancers for her videos and tours. Some of her closest friends and collaborators over the years have been prominent out gay and lesbian choreographers, singers, dancers, makeup artists and designers. She lovingly refers to her backup dancers as "the Kids."
7. NYC Pride performance. In 2004, Jackson performed for a packed audience at Pride Dance NYC at Pier 54.
8. "Will & Grace" cameo. In 2004, Jackson made a memorable cameo on "Will & Grace," judging a dance-off between Jack and another dancer.
9. HRC, AIDS Project Los Angeles awards. In 2005, Jackson was honored by both the Human Rights Campaign and AIDS Project Los Angeles for her work raising money for AIDS charities.
10. Janet's Blade interview. In 2006, Jackson granted an exclusive interview to the Washington Blade. It was one of the rare times she touched on the Super Bowl controversy and her brother Michael's acquittal on child molestation charges, telling Blade Editor Kevin Naff, "I got all of that out of my system, that's not what I'm feeling right now. I wrote about [those controversies] but I didn't choose to put it out there on the album." In the interview, Jackson also reiterated her support for marriage equality, said she'd never had a sexual relationship with a woman and revealed that she'd never met Madonna.
International Women Club set for Jan. 24
Event at National Harbor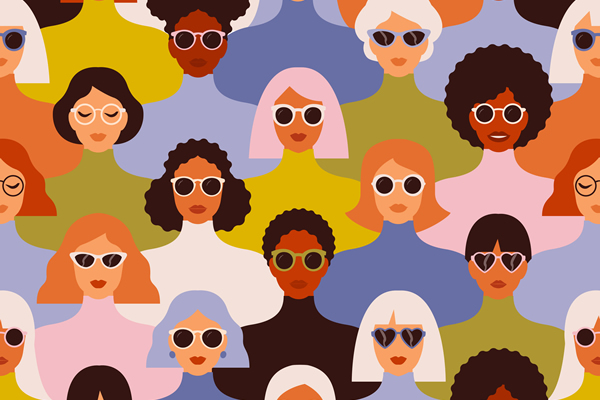 International Women United Organizer will host "Multicultural International Women Club" on Monday, Jan. 24 at 7 p.m. at National Harbor.
The goal of this event is to bring together women from different countries and cultures for friendship, support and community. Guests will get to share interesting facts about their country, talk about their culture, values, styles, and differences with others while learning from others and making friends from all over the globe. Those who speak English as a second language are welcome to attend.
This event is free and more details are available on Eventbrite.