September 20, 2016 at 6:38 am EDT | by Michael K. Lavers
Botswana deports anti-LGBT U.S. pastor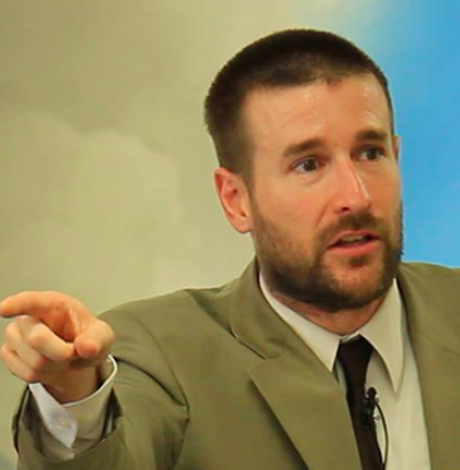 The government of Botswana announced on Tuesday it has deported an anti-LGBT U.S. pastor from the country.
Steven Anderson told a Botswana radio station during an interview on Tuesday that the government should kill gays and lesbians. He also described the victims of the Pulse nightclub massacre in Orlando, Fla., as "disgusting homosexuals who the Bible says were worthy of death."
Botswana immigration officers were with Anderson when he left the radio station.
Lesbians, Gays and Bisexuals of Botswana said it received a report that Anderson assaulted someone who attended his church service on Monday. The advocacy group wrote on its blog that Anderson called the person "a fag, a homosexual and with a mouth full of AIDS" before he was forcibly removed.
LGBT rights advocates launched a petition last week that urged the Botswana government to ban Anderson from entering the country.
Anderson, who is a pastor at the Faithful Word Baptist Church in Tempe, Ariz., arrived in Botswana on Sept. 15. The government of neighboring South Africa announced earlier this month that it had banned him from entering the country.
A State Department official referred the Washington Blade to the Botswana government for comment "on their policy regarding individuals affiliated with the Faithful World Baptist Church."
Lesbians, Gays and Bisexuals of Botswana criticized the government from allowing Anderson into the country. The group nevertheless applauded the decision to deport him and "in the process defended its citizens."
"We applaud the people of Botswana who have stood with us to protect, defend and promote human rights in our country," said Lesbians, Gays and Bisexuals of Botswana.
Pastor #StevenAnderson, a #USA citizen has been declared a Prohibited Immigrant and as such is being deported from #Botswana

— Botswana Government (@BWGovernment) September 20, 2016