Wanda Sykes booed off stage for anti-Trump stand-up routine
comedian faces backlash during set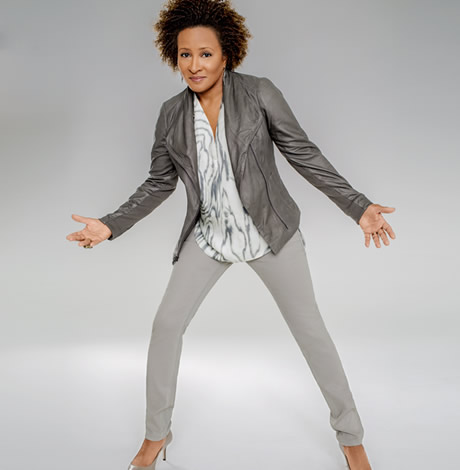 Out comedian Wanda Sykes faced backlash during a stand-up show in Boston on Saturday after she called President-elect Donald Trump a "racist, sexist, homophobic person."
Towards the end of her set for Comics Come Home benefit show at the TD Garden, Sykes said she was consoling people about Trump's upcoming presidency by saying, "This is not the first time we've elected a racist, sexist, homophobic president. He ain't the first one, he's just the first confirmed one."
The crowd began to boo causing Sykes to respond by saying, "Fuck all y'all." She went on to point at specific yelling members in the crowd saying, "Fuck you, you, you … all y'all." According to the Boston Herald, Sykes also gave the audience the middle finger before walking off stage.
"The evidence is there. How can you say he's not racist. 'Grab 'em by the pussy'? How can you say he's not sexist? How can you say he's not racist? How can you say he's not homophobic?" Sykes continued to the booing crowd.
Watch below.
Calendar: June 25-July 1
Events in the week to come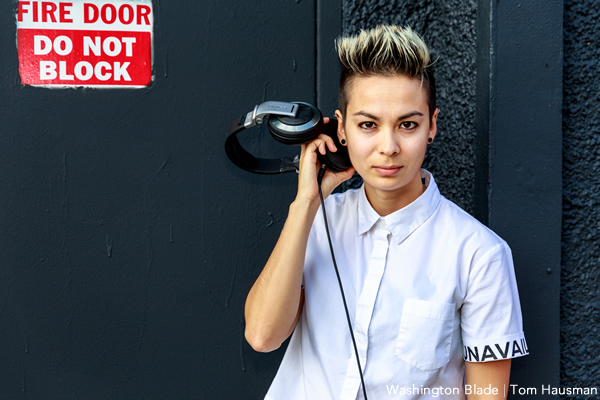 Friday, June 25
"DISDance, Pride Edition- Still We Dance" will be at 6:30 p.m. Join the D.C. Public Library and show your Pride by dancing with the Library's Freegal music collections. Post a video or photo of you and your crew dancing or lip-syncing to Instagram and tag D.C. Public Library on Instagram (@dcpubliclibrary) using the tags #DCPLDanceParty and #StillWeDance. The library's favorite videos will be shared, and crown the video with the most likes the virtual Queen of Pride! All four Pride playlists are available  here on Freegal with the names Still We Lead, Still We Live, Still We Laugh, and Still We Love.
Prince George's County Memorial Library Systems will host "STEM at Home: Outside the Binary!" virtually at 12 p.m. The event will ask attendees to make four crafts (one snail craft, two worm crafts, and a clownfish craft) while hearing about animals that don't quite fit into the male/female biological sex binary. More information is available at: https://ww1.pgcmls.info/event/5160063. 
Saturday, June 26
Join A League of Her Own, Mess Hall, and DJ Tezrah for a Pride block party brunch at 10 a.m. at Mess Hall. Chef Mathew Ramsey will be on site slinging breakfast sandos and sides, and there will also be ALOHO bartenders on site to keep the party going. Tickets are $65 and can be purchased on Eventbrite. 
LGBTQ+ youth are invited to join thousands of youth from across the country for the NYC Youth Pride 2021 Watch party at 3 p.m. at the Eaton D.C. This free event will be hosted by the Wanda Alston Foundation in collaboration with NYC Pride. The event includes refreshments, DJ, and streaming entertainment from NYC Youth Pride. Youth up to age 24 admitted. To save a spot, visit Eventbrite.
Sunday, June 27
Join the Garden and ALX for "Growing Pride at the Garden" a family-friendly day in honor of Capital Pride at 2 p.m. This event will have something for everyone, including food trucks and 15 local LGBTQ+ makers and allies that will be selling local goods. Guests are encouraged to register for the event beforehand on Eventbrite.
"Pride Pilates with Becca" will be at 9 a.m. at the Upper West Side Cafe (Squash on Fire). This class is high intensity, low impact, and based on the Pilates principles: breathing, precision, and control. A full body workout is promised with every class and every class is designed for all fitness levels. This session will be $22 and registration is available at outfitclass.com/explore/1129.
Monday, June 28
"Pride Month Social: Stonewall Edition" will be at Freddie's Beach Bar at 7 p.m. Grab your beach attire and come out to this free event commemorating the Stonewall riots. As part of the event, Freddie's Beach Bar will be asking for nonperishable food donations for the Arlington Food Assistance Center. Donations are voluntary, but are appreciated. If you would like to dine in, please make a reservation ahead of time. More information is available on Facebook. 
Join Capital Pride DC for "#StayatHomeDCTrivia – Pride Edition" a monthly virtual trivia event at 6:30 p.m. This month's questions will focus on LGBTQ history, culture, film, literature, and people. For more information, visit capitalpride.org.
Tuesday, June 29
A Tour of Her Own in partnership with A League of Her Own will host A Walking Tour + A Social Gathering at A League Of Her Own at 6 p.m. This women-powered evening will take you on a historical journey through the nation's capital. For more information, visit Eventbrite. 
Join the DC Center for its virtual job club, a weekly job support program to help job entrants and seekers, including the long-term unemployed, improve self-confidence, motivation, resilience and productivity for effective job searches and networking. The event begins on Zoom at 6 p.m. For more information, email [email protected]. 
Wednesday, June 30
Join Capital Pride Alliance for "StillWe Lead Session 4: UPLIFTING THE VOICES OF OUR LGBTQ+ ELDERS" virtually at 6 p.m. This panel will provide open and organic dialog across the community to further the discussion on lifting the voices of our most marginalized and rediscover the voices of our elders. Event registration is available here. 
Thursday, July 1
The API Queer Support Group will be on Zoom at 7 p.m. The support group is co-sponsored by APIQS (Asian Pacific Islander Queer Society DC) and AQUA (Asian Queers United for Action). To access the Zoom link, visit: https://us02web.zoom.us/j/81413712470. 
Join the DC Center for their virtual job club, a weekly job support program to help job entrants and seekers, including the long-term unemployed, improve self-confidence, motivation, resilience and productivity for effective job searches and networking. The event begins on Zoom at 6 p.m. For more information, email [email protected]. 
AIDS @40: White House laughs as gays try to save themselves
Reagan administration ignored growing epidemic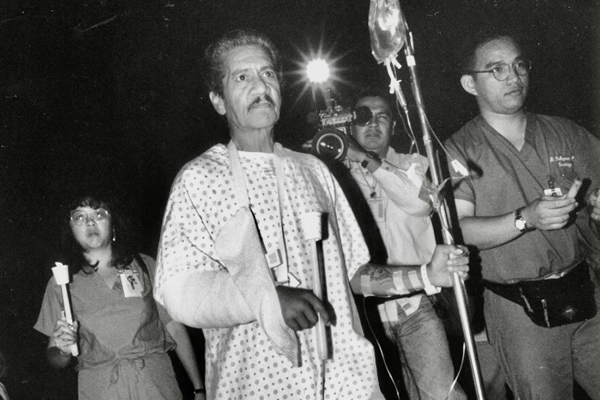 Editor's note: This is the fourth and final installment of this special series looking back at 40 years of AIDS. Visit washingtonblade.com for the previous installments.
Like so many others in California, lesbian feminist Ivy Bottini had high expectations for the federal government to finally intervene in the growing AIDS crisis after the first congressional committee hearing on the mysterious new disease, chaired by Rep. Henry Waxman on April 13, 1982. There was very little press coverage of the hearing — held at the Los Angeles Gay Community Services Center on Highland Ave. in Hollywood. But years later, Dr. Anthony Fauci of the National Institutes of Health recalled a quote reported by the Washington Blade: "I want to be especially blunt about the political aspects of Kaposi's sarcoma (KS)," Waxman said. "This horrible disease afflicts members of one of the nation's most stigmatized and discriminated-against minorities….There is no doubt in my mind that if the same disease had appeared among Americans of Norwegian descent, or among tennis players, rather than among gay males, the responses of the government and the medical community would have been different."
The gay San Francisco newspaper The Sentinel published a very short brief on April 16 entitled "House Holds Cancer Hearings" about "the gay cancer." The paper quoted an unnamed subcommittee staffer saying the CDC, "which is coordinating research on the baffling outbreak, 'should not have to nickel and dime' for funds." The brief appeared next to a column written by gay nurse Bobbi Campbell, who wrote about going to The Shanti Project to get emotional support for his KS.
Bottini's takeaway from the hearing was that no one really knew how AIDS was transmitted. She was upset. Her friend Ken Schnorr had died just before the hearing and Bottini had to explain to Ken's distraught mother that he had not been abused at the hospital — the purple bruises on his body were KS lesions. After weeks of governmental inaction, Bottini called Dr. Joel Weisman, Schnorr's gay doctor, to update the community at a town hall in Fiesta Hall in West Hollywood's Plummer Park. Weisman had sent gay patients to Dr. Michael Gottlieb and was one of the co-authors on the first CDC public report about AIDS on June 5, 1981.
Bottini later recalled how gay men often thanked her for saving their lives at that packed town hall. Bottini subsequently founded AIDS Network LA, to serve as a clearing house for collecting and disseminating information. But not everyone bought the science-based premise that AIDS was transmitted through bodily fluids — including Bottini's friend Morris Kight, prompting a deep three-year rift. Nonetheless, groups offering gay men advice on how to have safe sex started emerging, as did peer groups forming for emotional, spiritual and healthcare support. The Bay Area Physicians for Human Rights, Houston's Citizens for Human Equality and the new Gay Men's Health Crisis in New York City published pamphlets and newsletters.
Panic and denial were wafting in tandem through gay Los Angeles, too. In Oct. 1982, friends Nancy Cole Sawaya (an ally), Matt Redman, Ervin Munro, and Max Drew convened an emergency informational meeting at the Los Angeles Gay Community Services Center on Gay Related Immunodeficiency Disease (GRID, soon to be called AIDS) delivered by a representative from San Francisco's Kaposi's Sarcoma Foundation.
"My friends and I were in New York in 1981, hearing stories among friends coming down with this mysterious disease. We realized that back home in L.A. there was no hotline, no medical care, and no one to turn to for emotional support," Redman told The Advocate's Chris Bull on July 17, 2001 for a story on the 20th anniversary of AIDS. "For some reason I wasn't really scared. It was so early on that no one could predict what would happen."
That quickly changed when the friends realized there was no level of governmental help forthcoming. They set up a hotline in a closet space at the Center, found 12 volunteers and asked Weisman to train them on how to answer questions, reading off a one-page fact sheet. The idea was to "reduce fear" and eventually give out referrals to doctors and others willing to help.
The four also reached out to friends to raise money, netting $7,000 at a tony Christmas benefit to fund a new organization called AIDS Project Los Angeles. They set up a Board of Directors with Weisman and longtime checkbook activist attorney Diane Abbitt as co-chairs. They gaveled their first board meeting to order on Jan. 14, 1983 with five clients. The following month, APLA produced and distributed a brochure about AIDS in both English and Spanish.
Four months later, in May, APLA and other activists organized the first candlelight march in Los Angeles at the Federal Building in Westwood and in four other cities. The LA event was attended by more than 5,000 people demanding federal action. The KS/AIDS Foundation in San Francisco was led by people with AIDS carrying a banner that read "Fighting For Our Lives." When the banner was unfurled at the National Lesbian and Gay Health Conference that June by activists presenting The Denver Principles, the crowd cried, with a 10-minute ovation.
"If the word 'empowerment' hadn't yet been a part of the health care lexicon, it was about to be," HIV/AIDS activist Mark S. King wrote in POZ. "The group took turns reading a document to the conference they had just created themselves, during hours sitting in a hospitality suite of the hotel. It was their Bill of Rights and Declaration of Independence rolled into one. It would be known as The Denver Principles, and it began like this: 'We condemn attempts to label us as 'victims,' which implies defeat, and we are only occasionally 'patients,' which implies passivity, helplessness, and dependence upon the care of others. We are 'people with AIDS.'"
While The Denver Principles were injecting self-empowerment into the growing movement of people with AIDS, the Reagan administration was infecting America through mass media association of homosexuality, AIDS and old myths of sexual perversion. Ronald Reagan was keenly aware of his anti-gay evangelical base, appointing Gary Bauer as a domestic policy adviser. Bauer was a close associate of James Dobson, president of the powerful Religious Right group Focus on the Family. Reagan also picked anti-abortion crusader C. Everett Koop as surgeon general — which turned into a mini-scandal when Koop agreed that sexually explicit AIDS education and gay-positive materials should be federally funded for schools. "You cannot be an efficient health officer with integrity if you let other things get in the way of health messages," Koop told the Village Voice. Koop was slammed by the Moral Majority's Rev. Jerry Falwell and other anti-gay evangelicals.
But perhaps one of the most egregious examples of the Reagan administration's homophobic callousness toward people with AIDS came from the persistent laughter emanating from the podium of White House Press Secretary Larry Speakes. On Oct. 15, 1982, less than four weeks after Reps. Henry Waxman and Phillip Burton introduced a bill to allocate funds to the CDC for surveillance and the NIH for AIDS research, reporter Lester Kinsolving asked Speakes about the new disease called A.I.D.S.
KINSOLVING: Larry, does the president have any reaction to the announcement — the Center for Disease Control in Atlanta, that AIDS is now an epidemic and have over 600 cases?
SPEAKES: What's AIDS?
KINSOLVING: Over a third of them have died. It's known as "gay plague." (Laughter.) No, it is. I mean it's a pretty serious thing that one in every three people that get this have died. And I wondered if the president is aware of it?
SPEAKES: I don't have it. Do you? (Laughter.)
KINSOLVING: You don't have it. Well, I'm relieved to hear that, Larry. (Laughter.) I'm delighted.
SPEAKES: Do you?
KINSOLVING: No, I don't….In other words, the White House looks on this as a great joke?
SPEAKES: No, I don't know anything about it, Lester. What –
KINSOLVING: Does the president, does anybody in the White House know about this epidemic, Larry?
SPEAKES: I don't think so. I don't think there's been any –
KINSOLVING: Nobody knows?
SPEAKES: There has been no personal experience here, Lester.
The exchange goes on like that. For another two years.
On World AIDS Day, Dec. 1, 2015, Vanity Fair debuted a 7:43 documentary directed and produced by Scott Calonico about that 1982 exchange between Kinsolving and Speakes. But Calonico also found audio of similar exchanges in 1983 and 1984 for his film, "When AIDS Was Funny."
Tribeca fest yields must-see queer documentaries
Compelling films on Leonard Bernstein, Marin Alsop among top fare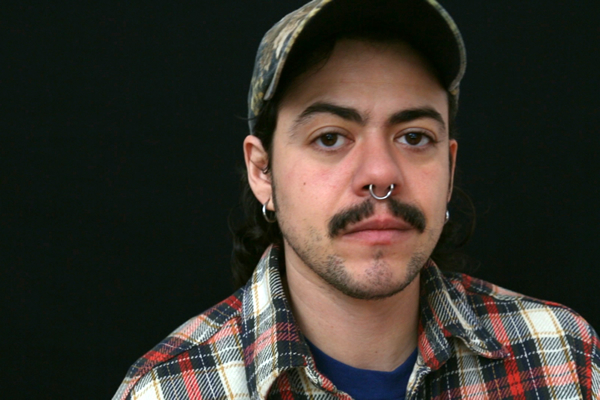 If you're a film fanatic, chances are pretty good you are already aware that the Tribeca Film Festival took place this month.
One of the most prestigious events on the festival circuit, this New York City cinematic staple was founded in 2002 by Robert De Niro, Jane Rosenthal, and Craig Hatkoff, as a means of revitalizing the economic and cultural landscape of lower Manhattan in the wake of the Sept. 11 terrorist attacks. It's become a mainstay of the city's annual calendar, providing a high-profile platform that has brought visibility to hundreds of independent and international films – as well as to the artists who made them – across the 20 years since its inception.
Although Tribeca is not an LGBTQ+ film festival, it's always been inclusive of LGBTQ+ films – after all, it is held in the middle of Pride month. The 20th anniversary edition, which was held June 9-20 and featured both virtual and in-person screenings, offered a particularly impressive crop, especially among the documentary lineup. That means fans of queer docs will surely be keeping an eye out for them as they make their way into general release over the next few months.
Not to worry, the Blade has you covered. Here's a sampling of some of the titles included among the LGBTQ+ themed documentary features that premiered during the festival. There are no official release dates yet – but with the Tribeca pedigree behind them, these enticing gems are sure to be heading to your screens very soon.
"BERNSTEIN'S WALL"
Leonard Bernstein was one of the greatest classical music figures of the 20th century, the child of a Russian Jewish immigrant who rose to become not only conductor of the New York Philharmonic but a respected composer in his own right, a kind of musical ambassador who became a household name by educating millions of viewers about symphonic music on TV. He was also a gay man. In this documentary from filmmaker Douglas Tirola, we are given a comprehensive look at a life lived both in and out of the concert hall and intertwined with key historical moments. Illuminated by a rich trove of interviews, television appearances, home movie footage, photos, and letters, the film covers musical triumphs like "West Side Story" but also documents Bernstein's pushing-the-edge activism, such as his protesting of the Vietnam War and his support of the Black Panthers. It also delves into the complexities of his personal life, exploring his fraught relationship with his father, his marriage and family life, and his struggles to find peace with his sexuality. The result is an enlightening portrait of a beloved American icon as both an accomplished musical artist and an important public figure during one of the most tumultuous eras in American culture.
"BUILDING A BRIDGE"
Prompted by the apparent apathy of his peers in the wake of 2016's horrific Pulse nightclub shooting in Orlando, New York-based priest, author, and journalist Father James Martin wrote a book. After it was published, "Building a Bridge: How the Catholic Church and LGBT Community Can Enter into a Relationship of Respect, Compassion, and Sensitivity" led to appearances on outlets from Colbert to Fox News, and he became something of a celebrity – but though he may have been lauded by many for the acceptance espoused in his views, he was also denounced as a heretic by many others. This documentary, directed by Evan Mascagni and Shannon Post (and executive-produced by notable Catholic Martin Scorsese) follows the "outspoken but good-humored" priest as he speaks before packed houses, faces protesters, consoles queer youth and their struggling parents, and makes a journey to Rome. After this year's March 15 Vatican statement barring priests from blessing same-sex unions, this one seems particularly timely.
"THE CONDUCTOR"
Internationally renowned conductor Marin Alsop has smashed a lot of glass ceilings. She was the first woman to serve as music director of the Baltimore Symphony Orchestra, the São Paulo Symphony Orchestra, and the Vienna Radio Symphony Orchestra, rising to the top of a profession that had always been dominated by men. Director Bernadette Wegenstein charts that rise in this "exhilarating" documentary, filmed with "unprecedented access" to its subject and a "backstage pass" to her world, by telling the openly lesbian Alsop's story through a combination of interviews and shared moments, encounters with musical "cognoscenti," previously unseen archival footage with her mentor Leonard Bernstein (yes, him again), and scenes of her teaching a next wave of young conductors who, like her, were being excluded from the classical music canon. The articulate Alsop is a charismatic protagonist, and her story makes for an inspiring and triumphant film about overcoming discrimination – and about pursuing your talent, against all odds.
"NORTH BY CURRENT"
A complex, experimental-leaning documentary from filmmaker Angelo Madsen Minax, this meditation on "the relationships between mothers and children, truths and myths, losses and gains" began to take shape when Minax returned to his rural Michigan hometown in the wake of his young niece's death to make a film about the family's wrongful persecution. Before long, he found himself expanding his scope to explore a web of themes of generational addiction, fervent Christianity, and trans embodiment – all while participating in the evolving dynamic of a family trying to repair itself. Finally, the filmmaker turned the camera toward himself. The resulting film is a deeply personal meditation on identity, familial roles and responsibilities, and the challenges of learning to accept one another.
"NO STRAIGHT LINES: THE RISE OF QUEER COMICS"
Adapted from Justin Hall's anthology of the same name, this fun documentary spotlights five LGBTQ+ comic book artists – Alison Bechdel ("Fun Home"), Jennifer Camper ("Rude Girls and Dangerous Women"), Howard Cruse ("Gay Comix"), Rupert Kinnard ("B.B. And The Diva") and Mary Wings ("Come Out Comix") while showcasing the evolution of the comic book side by side with the history of the LGBTQ+ rights movement. This celebratory film from director Vivian Kleiman blends art, comedy and politics to entertain while also schooling audiences about some important milestones of queer representation and the challenges faced by the community along the way.
"PRAY AWAY"
From director Kristine Stolakis comes this provocative documentary about Exodus International, an organization that was started in the 1970s by five men who were struggling with being gay in their Evangelical church. Organized as a Bible study group to help people "leave the homosexual lifestyle," it grew to become the largest and most controversial conversion therapy organization in the world. In this frank exposé, Stolakis introduces us people like self-identified "ex-trans" Jeffrey, who says "I lived transgender, but I left it all to follow Jesus," and Julie, who spent a decade going through intensive counseling to "become straight" – but also to former leaders in the conversion therapy movement who have now embraced their sexuality, coming out as LGBTQ themselves and disavowing the movement they helped to start. This one will be coming to Netflix in August.