April 21, 2017 at 11:39 am EDT | by Kevin Naff
That time I entered the 'No Spin Zone'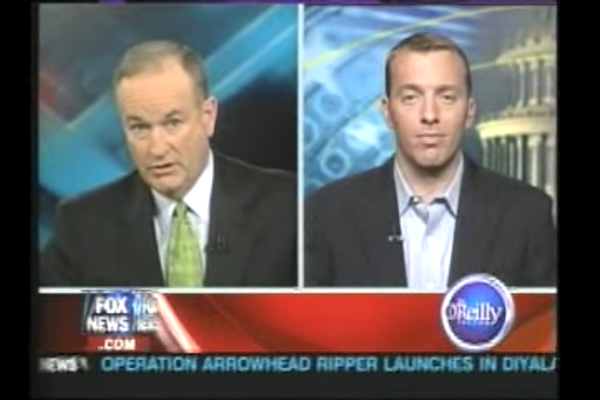 About 10 years ago, I entered the "No Spin Zone," as a guest on Bill O'Reilly's now-canceled Fox News show. The topic was my criticism of the cult of Scientology, which I bashed for, among other things, its use of "reparative therapy" to "cure" gays.
When I arrived on set — and before the cameras were rolling — O'Reilly was friendly, chatty and full of questions about the Blade, how long I'd worked there, etc. We talked amiably for several minutes about various topics before he started the show.
Then it was my turn in the hot seat and suddenly O'Reilly's personality shifted from friendly and warm to the caricature so perfectly lampooned by Stephen Colbert — the ever-angry, red-faced defender of American values. When he likened gays to drug abusers, I called him out and he quickly replied, "Don't be a wise guy."
What most of his viewers don't realize is that O'Reilly's biggest talent isn't as a broadcaster or author, but as an actor.
Prior to launching his Fox show, he hosted "Inside Edition," an entertainment news show. Then he brilliantly created his angry everyman persona and turned it into a lucrative and mega-successful enterprise. Reports suggest he's leaving Fox with a $25 million golden parachute.
That huge sum probably isn't enough to soothe O'Reilly's outsized ego after his public fall precipitated by the brave former female co-workers who exposed his serial sexual harassment — a situation that even O'Reilly couldn't spin his way out of.