Uniformed injustice: Police and military target LGBT Salvadorans
U.S. must pressure country's government to act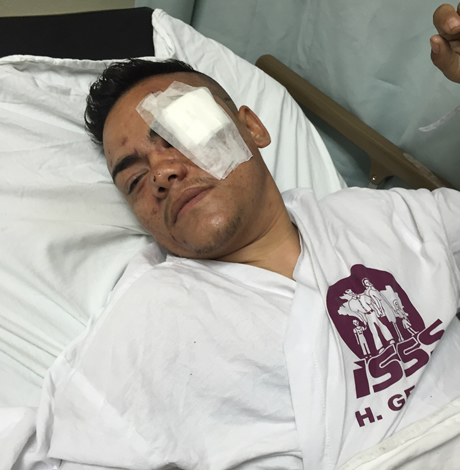 Interviews with over 50 LGBT victims, NGO leaders and government officials revealed that violence from the police and military follow general patterns. Law enforcement officers often arbitrarily stop and become violent with LGBT people whom they perceive to have a non-conforming sexual orientation or gender identity. Ordinary encounters turn violent when police and military realize that an individual is transgender either by viewing their identification card, which transgender Salvadorans are currently unable to change to match their actual gender identity, or by requiring them to lift their shirt, which, for transgender men, reveals their chest binding.
The type of violence inflicted on LGBT people is often sexual or gendered. Many LGBT people told us about being raped by police and soldiers. One travesti individual reported being raped four times by four different soldiers, one of whom held her at gunpoint. Others reported being verbally and physically harassed, threatened, extorted, beaten and raped. A trans man, Alex Peña, was jailed and hospitalized after he was attacked by 15 police officers on his way home from a pride parade.
Alex's case turned into a rallying point for the Salvadoran LGBT community. His case went to court, although not until after he was acquitted of the bogus charge against him. Only two people were convicted, and with a third charge pending the case is still ongoing. Meanwhile, the Salvadoran human rights defenders who supported him were harassed by the police. Only two of Alex's attackers were ultimately convicted, receiving light sentences.
But most LGBT victims never even see the inside of a courtroom. Many are too frightened of retribution to report, or believe that reporting is futile. For those who do try to report crimes, police often refuse to accept their complaints, or worse. Transgender women reported being ridiculed or blamed when attempting to report a crime to the police. Ambar Alfaro, a transgender activist, told us about trying to report a crime when the police officer locked himself in a room with her, demanded oral sex, and, upon her refusal, proceeded to masturbate in front of her. Prosecutors often shelve cases brought by LGBT persons, and when cases are brought, fail to apply available legal tools, such as the hate crimes statute. Effective data collection on crimes against LGBT people makes it difficult to fully assess the situation.
The combination of violence and impunity have driven many LGBT people to flee El Salvador. In February alone, 29 LGBT people left the country in the wake of the murders of three transgender women.
The United States has the power to influence the situation for LGBT people in El Salvador. The federal government provides funding to El Salvador through a statutory program called the Alliance for Prosperity, which was meant to mitigate the flow of migrants from Northern Triangle states. Fifty percent of this aid is contingent on compliance with human rights standards, in particular, holding members of the police and military accountable for human rights abuses. The State Department has to recertify El Salvador every year. If the State Department does not take into account the abuses perpetrated by security forces against LGBT people in their next review, they will ensure that, contrary to the aim of the program, American taxpayers are paying for the brutal treatment that forces so many Salvadorans to leave their homes and seek refuge in the United States.
The study will be presented during a launch and panel event at the Georgetown University Law Center on April 21 from 5-7 p.m. Refreshments will be provided. To RSVP email [email protected]
In a country such as El Salvador, where the homicide and impunity rates are some of the highest in the world, it might seem easy to write off violence toward LGBT people as commensurate with the experience of the general heterosexual, cisgender population. Thousands of Salvadorans have fled the country's powerful street gangs over the last several years. Salvadoran leaders, with aid from the United States, have responded to the gangs with an iron fist, deploying militarized security forces to fight the insurgency. Our recent study at the Georgetown University Law School's Human Rights Institute shows that these state forces, members of the police and military, are inflicting violence marked by homophobia and transphobia upon LGBT people, who then face unique barriers in their attempts to obtain justice.
LGBTIQ refugees in Kakuma need durable solutions to address challenges
Death of gay refugee last month underscored plight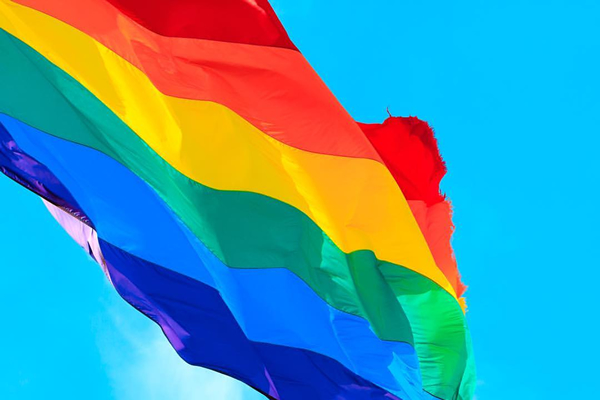 The recent, tragic death of Chriton Atuhwera, a gay refugee who was the victim of an arson attack in Kakuma refugee camp, Kenya, has caught international attention.
Chritron was one of two gay men who suffered second-degree burns after a petrol bomb was thrown near the pair while they slept on a mattress in the open air, during the attack on March 15 in Kakuma.
This unspeakable and avoidable tragedy is just one piece of the puzzle. LGBTIQ asylum seekers and refugees in Kakuma have faced ongoing violence and discrimination and face elevated rates of economic and social exclusion including barriers to accessing employment and social services and challenges to effective organizing and advocacy for their human rights.
This tragic death and the ongoing threats that the community faces have precipitated the need for a more complete and long-overdue understanding of the situation on the ground for the LGBTIQ refugee community which in turn can lead to more comprehensive and durable solutions to benefit the broader community.
Today, Kakuma refugee camp is home to nearly 200,000 registered refugees and asylum seekers. Many have fled overland from Uganda, South Sudan, Somalia and the Democratic Republic of Congo. The majority of the world's refugees remain for years, often decades in refugee camps or informal settlements.
In total, there are approximately 300 LGBTIQ refugees and asylum seekers — perhaps more — currently living in Kakuma, which remains the only country in the region to provide asylum to those fleeing persecution based on sexual orientation, gender identity or expression. The situation they face in Kakuma refugee camp is complex and multilayered.
While the goal of most LGBTIQ refugees and asylum seekers is to ultimately be resettled to a safe third country, resettlement slots have drastically fallen and are only available to less than 0.6 percent of refugees, a fraction of the world's refugees. U.S. resettlement numbers dropped to historic lows during the Trump administration, and the Biden administration recently flip-flopped on its pledge to increase refugee resettlement slots. We urge the administration to honor its original commitment, recognizing that it will still only benefit a tiny fraction of refugees globally.
At the same time, LGBTIQ refugees in Kakuma face immediate challenges including poverty, isolation and lack of access to health and social services.
There are a number of groups of LGBTIQ asylum seekers and refugees scattered in different parts of the camp, and while these communities face many of the same daily struggles of life in a refugee camp, with individuals hailing from a variety of different countries of origin and cultural settings, not all LGBTIQ refugee communities in the camp have the same lived experiences nor do all LGBTIQ groups agree on one basic need and approach to better their lives and safety.
With the increased numbers of LGBTIQ asylum seekers and refugees arriving in Kakuma in recent years, the need has grown for a true and complete understanding of the challenges facing LGBTIQ refugees in Kakuma, uncovering root causes and identifying sustainable solutions. It is vital that this is done.
Especially in light of recent incidents, there is a clear need for further action and support, based on facts, taking into account the current situation on the ground and raising the voices of those groups whose needs are not always in the forefront. The lack of clear, detailed and well-rounded information regarding the situation experienced by LGBTIQ refugees in the camp also creates challenges for those interested in helping to ensure the rights and well-being of this community.
That is why, ORAM together with Rainbow Railroad have announced a joint Kakuma research project. The research project, endorsed by the U.N. refugee agency UNHCR, will provide accurate information on LGBTIQ asylum seekers and refugees living in the camp — a critical piece in more effective advocacy on behalf of the community.
In keeping with the organizations' focus on local leadership, the research will be Kenyan-led. The researcher will conduct first-hand interviews with LGBTIQ refugees and asylum seekers, as well as community leaders in the camp and lead stakeholders. Based on the information gathered, the report will identify overarching issues facing the community, identify service and resource gaps, pinpoint solutions and make recommendations to address systemic challenges facing the community.
Kakuma refugee camp is a complex and challenging environment for LGBTIQ refugees and asylum seekers. This report aims to provide a deeper understanding that can lead to a number of multifaceted solutions to meet the urgent and critical needs of LGBTIQ asylum seekers and refugees in the camp, from improved living conditions to expedited resettlement.
We all having a duty to look out for the most vulnerable and marginalized among us. We need to prioritize the safety and protection on LGBTIQ asylum seekers and refugees and address the challenges they face on their journey to safety, Kakuma refugee camp, in Kenya in general and beyond. We must promote policies and practices that treat the forcibly displaced as fully human and with all the dignity and humanity that they deserve.
Log onto ORAM's website for more information about our work in the camp.
Conversion therapy still exists in Puerto Rico
Bill would ban discredited practice on the island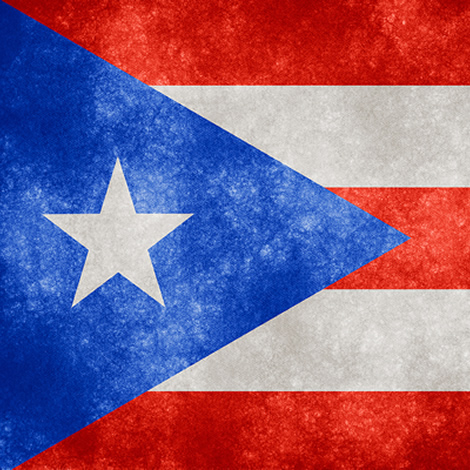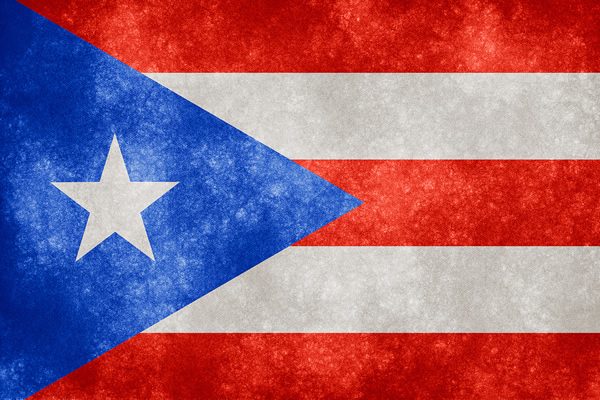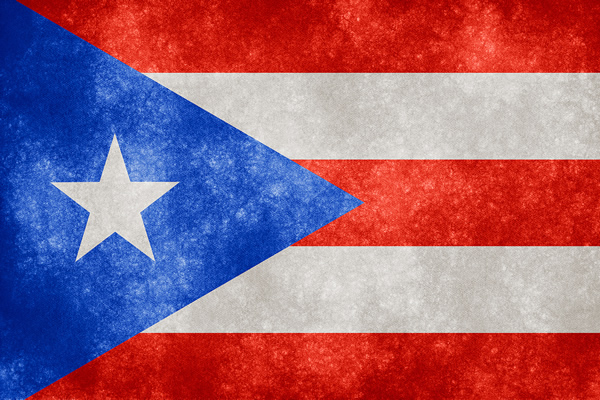 The former governor of Puerto Rico, the Hon. Ricardo Rosselló, in 2019 signed Executive Order EO-2019-16 that "partially" banned conversion therapy for minors on the island after the House of Representatives decided not to vote on Senate Bill 1000, which would have made these therapies illegal. The executive order requires all medical institutions applying for a license from the Health Department to guarantee that they will not offer conversion therapy. However, this is not enough to address the problem since the order is limited to the executive's powers. Also, any future governor can repeal it, so it cannot be relied on to guarantee the protection that minors deserve. Although the EO does represent a positive advance to prohibit conversion therapies, it is vitally important to enact it into law to address them and expressly prohibit them. This legislation should be extended to the religious sector and mental health professionals to protect minors.
Different senators recently introduced Senate Bill 184 to expand protections for minors' physical and mental health and prohibit the practice of conversion therapy against LGBTIQ+ people. The bill defines conversion therapy as a "practice or treatment provided by an entity or professional who is licensed or certified to provide mental health services that seeks to change the sexual orientation or gender identity in an individual." The definition includes any effort or treatment to change a person's bodily behavior, expressions, or sexual orientation and eliminate or reduce romantic or sexual attractions or feelings towards individuals of the same gender. The bill identifies conversion therapy as a form of child abuse, including "institutional abuse," as established in the Child Safety, Well-being and Protection Act of Puerto Rico. However, legislators keep debating the bill's approval under the assumption these therapies do not happen on the island anymore.
Over the decades, conversion therapies used to "cure" homosexuality included hypnosis, lobotomies, inducing nausea, vomiting, paralysis, electric shock, chemical castration, among other things. In Puerto Rico, conversion therapies exist, and they are far from being what they once were in the '60s, '70s and '80s. Conversion therapies that are practiced today in Puerto Rico, the United States and around the world occur with the consent and the enforcement of the religious sector and health professionals with faith-based beliefs. We focus on our minors' physical abuse, forgetting the emotional and psychological abuse that continues to occur in each corner of Puerto Rico, in doctor's offices and churches. To forget this fact on purpose and use it to defend the non-existence of reparative therapies in Puerto Rico by our majority legislators (members of the Popular Democratic Party) is irresponsible and ignorant. It threatens the best welfare of our minors and their responsibility as state entities to ensure it.
In 2018, Senate Bill 1000 favored eliminating conversion therapies on the island. It would have allowed the survivors of these therapies to relate their experiences and traumatic processes to psychological clinics and churches. Several victims of these therapies told their stories during public hearings. Some of their stories are the following:
Survivor Caleb Esteban said that he received therapy at a counseling center when he was between 14- and 15-years-old. He later learned that the counselor had no education to give mental health treatment, but she was there because she was a church leader. He said that the therapy consisted of performing exorcism-type prayers to get rid of the "demons."
Another survivor, Sofia Padrón, said she "was taken at 16 by my mother to a psychologist because I was attracted to women. The psychologist said that he treated me as a pastor, not as a psychologist, that same-sex attraction was a temporary phase and that I was confused. He told me that I couldn't be happy and that my attraction to women was not normal …"
Alvín A. Rivera was 14 – and 15-years-old in 2014 and 2015 when he was taken by his mother to the church because he felt attracted to men. There, the pastor, who was also a psychologist, performed exorcisms to combat his homosexuality and charged his mother for these services. After several occasions, the pastor told Alvin and his mother that he "was cured" that he "had managed to free him from his demon."
Alejandro Santiago between 2008-2013 attended his church. There, the pastor recommended fasting and long hours of praying to cure him of homosexuality and "not behaving as a man should behave." The fasts began at 5 a.m. and ended at midnight. Sometimes they summoned the congregation of the church for a prayer circle to cure Alejandro of his homosexuality. Sometimes Alejandro stood in front of hundreds of people to claim the homosexuality demon had been released from his body. Alejandro suffered from depression and anxiety for many years after this. Today, he is a human rights activist.
The stories mentioned above are just a few of the many others happening in Puerto Rico every day. However, legislators persist in the narrative that conversion therapies do not exist in Puerto Rico. The new position of the legislators confirms again that the stigma and prejudices towards homosexuality continue. Unfortunately, this only creates more bigotry and more significant harm to the most vulnerable.
About 28 percent of LGBTQ youth who have undergone the above conversion therapies have attempted suicide, compared to 12 percent of LGBTQ youth who had not undergone conversion therapy, according to the Williams Institute. Suicide rates among LGBTQ youth who have undergone conversion therapies, such as the ones mentioned above, are extremely high, and these practices in Puerto Rico are a clear example of how the state fails to fulfill its duty to ensure the best welfare of our minors.
The Puerto Rico Supreme Court has upheld the state's duty to protect minors on countless occasions. The constitutional right to religious freedom or parents' power over their children is not absolute, and it yields to the state's responsibility to ensure that our minors do not suffer from emotional abuse, such as those currently caused by reparative therapies on the island. It is the responsibility of the state to ensure that these minors are protected, or we will continue to be responsible for the increase in numbers of depression and suicide in Puerto Rico. On three different occasions, the U.S. Supreme Court upheld 3rd U.S. Circuit Court of Appeals' decisions that allowed New Jersey's anti-conversion therapy law to remain in effect. The U.S. Supreme Court also refused to hear challenges to California's anti-conversion therapy law in May 2017 and in June 2014 it left in place decisions from the 9th U.S. Circuit Court of Appeals that affirmed the law's constitutionality.
There is extensive scientific evidence on the harm that conversion therapies do to minors, including those that not physically invasive. Conversion therapies constitute mistreatment of our children, and this must be established through legislation in Puerto Rico. Health professionals and members of the religious sector charge for these exorcism services, therapies, and spiritual sessions. Parents and minors themselves believe that they will have "a normal" life upon completion of these therapies. These practices promote depression, anxiety, and invalidation in our youth. They are not practices of love or an affirmation of the love of God, and they result in increased suicide rates and low self-esteem in our society. Our minors' lives and their emotional state are again in Puerto Rico's legislators' hands. Hopefully, this time they will listen and vote to prohibit these tortures on the island.
MPP and the LGBTQ+ community
Trump era policy puts asylum seekers at risk in Mexico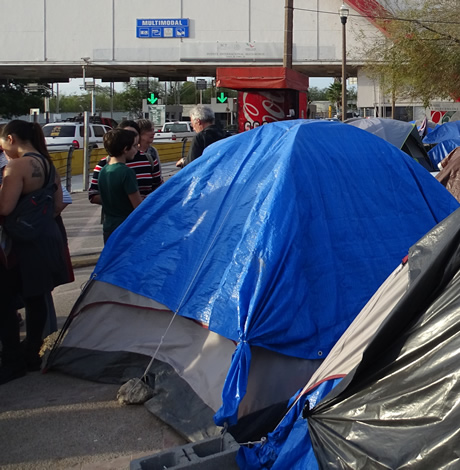 I have been in Matamoros, Tamaulipas, Mexico, because of former President Donald Trump's anti-immigration policies for a little more than 18 months under the misnamed Migrant Protection Protocols (MPP) waiting for a fair process to request political asylum as a member of a special political group. Specifically, I was attacked by the police forces of my country, Guatemala, who are supposed to ensure my safety and integrity.
The U.S. Department of Homeland Security has issued official statements asking its citizens not to travel to Tamaulipas state because of "crimes and kidnappings, organized crime activity, including shootings, murders, armed robberies, vehicle theft, kidnapping, forced disappearances, extortion and sexual assault are common along the border." And I can affirm from my own experience that everything they say is completely true and I have lived it under a program created, approved and executed by the Trump administration; a program that was supposedly created to protect me as a migrant who asked for asylum in the United States.
When we add to all of this the discrimination, homophobia and xenophobia that I have experienced during this time in Mexico because I am a member of the LGBTQ+ community; it has made the process dangerous, depressing, degrading, and has even put my life in danger and it remains the case today.
Fortunately, in the midst of all this while I am still waiting, a presidential election with historic results took place in the United States. The people of the United States fought a tough political battle against former President Trump, which ends as a bright light for the different migrant communities that, after many years, will have the opportunity to due processes and benefits.
Joe Biden's victory revives hope and faith in myself and for Latinx, Black and indigenous asylum seekers from the LGBTQ+ community.
After receiving blow after blow, first in my country and then on the difficult road to cross Mexico, having to spend seven days in a detention center in the United States where I received humiliating treatment without access to basic needs, such as taking a shower or brushing my teeth during my entire time in detention, having been returned to Mexico without any advice on the process, having to fight for my life against drug trafficking cartels and organized criminal groups, I believed that all this would not have a favorable outcome. Today, 18 months later, faith and hope are reborn with the change of administration. President Biden in less than 30 days has made changes and signed administrative orders for the benefit of the migrant community and the LGBTQ+ community, which has made that dream of freedom to be reborn in me and in those of us who are waiting for our asylum process.
We know perfectly well that these changes cannot be made overnight, we know that a process must be created and approved so that the asylum applications of people entered into the Migrant Protection Protocols (MPP) can have a fair and humanitarian follow-up; and although doubt, despair and uncertainty are some of the feelings that govern us at this time, we know that the current administration of President Biden is working to repair the damage caused by Donald Trump.
I hope the next time I tell this story I will be in the United States, where I will find myself recovering from the physical and mental wounds from the torture under which I find myself living under the Migrants "Protection" Protocols; sharing my story and fighting to prevent it from repeating itself in future generations.