April 21, 2017 at 1:12 pm EST | by Sean Howell
From state houses to Chechnya, anti-LGBT attacks surging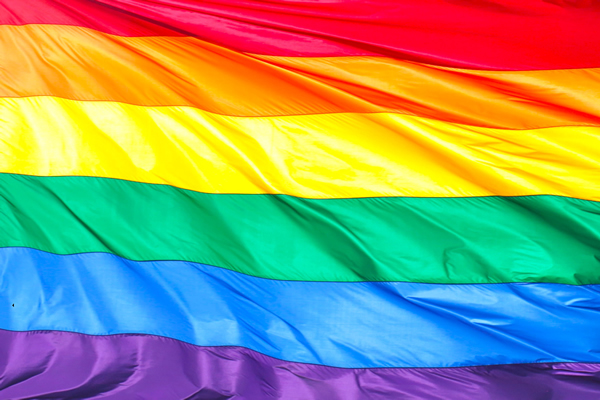 In 2011, a few friends and I saw the need for an online gay community that could connect people. We wanted to create a safe space that could connect future dates with each other, connect future husbands to one another, and connect people for friendships that would last a lifetime. We chose the name Hornet for our fledgling community because it symbolized the most social and communal of species. It was also a species that would aggressively protect the safety of its nest. In many ways it spoke to how we felt as people. We wanted to build a community that we would also work hard to protect. That was in 2011 and yet now, more than ever, we must continue to build safe communities for ourselves and protect them for generations to come.
In 2011, our LGBTQ+ community was making incredible strides on the long march toward civil rights and social acceptance. We were setting an example for what it meant to build inclusive communities for ourselves and our allies. As Americans, we were leading by example as a beacon for acceptance by tearing down the walls that isolated us and building bridges in this country and around the world.
We didn't know it at the time, but our LGBTQ+ community would soon be included for the first time in a presidential inaugural address as President Obama eloquently stated, "We, the people, declare today that the most evident of truths, that all of us are created equal, is the star that guides us still, just as it guided our forbearers to Seneca Falls and Selma and Stonewall, just as it guided all those men and women, sung and unsung, who left footprints along this great Mall to hear a preacher say that we cannot walk alone, to hear a king proclaim that our individual freedom is inextricably bound to the freedom of every soul on Earth." It was a singular moment that highlighted the best of American values and our commitment to protect LGBTQ+ communities across the world.
Fast forward to 2017. Our American LGBTQ+ community has achieved marriage equality. Our American LGBTQ+ community is being included for the first time under the 1964 Civil Rights Act for workplace protections. Our community can serve openly and proudly in the military. Our families are growing with every state now allowing gays and lesbians to adopt children into loving homes.
But standing in stark contrast to these gains that come from a long-held tradition of American values, we see the rise in hate crimes against our communities. We are seeing a rise in discriminatory laws in states against LGBTQ+ people. We see transgender women of color being murdered every month. We see the rise in calls to eliminate federal funding for critical HIV and AIDS research. We see the rise in in our LGBTQ+ youth reaching out to suicide prevention lines. And as the United States sees continued attacks against our nest, our communities, and our homes, we are seeing what that means across the globe as well. Implicitly or explicitly removing the best of American values from a global stage allows for the propagation of crimes against humanity. It is being widely reported that gay men are being rounded up in Chechnya and being tortured, held in concentration like camps and ultimately being murdered. These heinous crimes are being denied by that government because, as a body, they deny our very existence. "You cannot arrest or repress people who just don't exist in the republic," said Alvi Karimov, a spokesman for Chechen leader Ramzan Kadyrov when speaking to the Interfax news agency.
As an American, I brought the struggles and victories of the American heroes who fought at Seneca Falls, Selma and Stonewall to our vision for the Hornet community. And now, six years later with over 20 million members of our global community, it's clear that attacks on LGBTQ+ people both here and abroad are on the rise. With new atrocities being reported in countries like Chechyna and hate crimes on the rise here at home, it is time that we rise again to safeguard our communities.
As President Obama so thoughtfully spoke about our individual freedom being inextricably bound to the freedom of every soul on Earth, we call on all LGBTQ+ Americans to fight for the growing number of our marginalized brothers and sisters who are under attack. This is the time to bring the best of American values, hopes and dreams back to the forefront of our national dialogue. With technology, with community and with each other, we will continue to build on the advancements that were happening in 2011 when we launched our online home. Like the hornet, we will protect our nests and we will carry on the American dream.
Sean Howell is an LGBT rights advocate and president of Hornet.