From state houses to Chechnya, anti-LGBT attacks surging
We must fight for the marginalized among us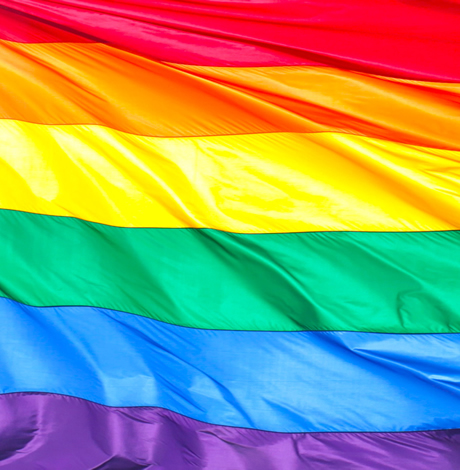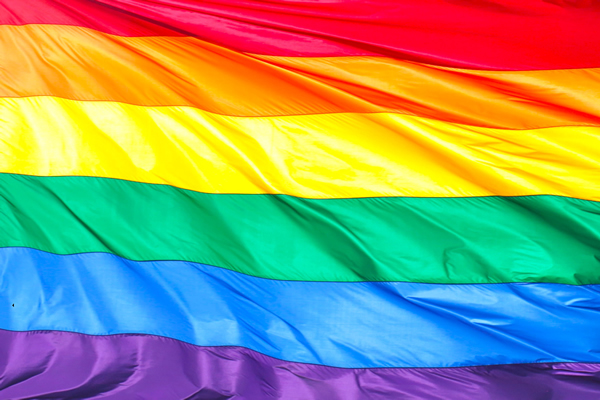 In 2011, a few friends and I saw the need for an online gay community that could connect people. We wanted to create a safe space that could connect future dates with each other, connect future husbands to one another, and connect people for friendships that would last a lifetime. We chose the name Hornet for our fledgling community because it symbolized the most social and communal of species. It was also a species that would aggressively protect the safety of its nest. In many ways it spoke to how we felt as people. We wanted to build a community that we would also work hard to protect. That was in 2011 and yet now, more than ever, we must continue to build safe communities for ourselves and protect them for generations to come.
In 2011, our LGBTQ+ community was making incredible strides on the long march toward civil rights and social acceptance. We were setting an example for what it meant to build inclusive communities for ourselves and our allies. As Americans, we were leading by example as a beacon for acceptance by tearing down the walls that isolated us and building bridges in this country and around the world.
We didn't know it at the time, but our LGBTQ+ community would soon be included for the first time in a presidential inaugural address as President Obama eloquently stated, "We, the people, declare today that the most evident of truths, that all of us are created equal, is the star that guides us still, just as it guided our forbearers to Seneca Falls and Selma and Stonewall, just as it guided all those men and women, sung and unsung, who left footprints along this great Mall to hear a preacher say that we cannot walk alone, to hear a king proclaim that our individual freedom is inextricably bound to the freedom of every soul on Earth." It was a singular moment that highlighted the best of American values and our commitment to protect LGBTQ+ communities across the world.
Fast forward to 2017. Our American LGBTQ+ community has achieved marriage equality. Our American LGBTQ+ community is being included for the first time under the 1964 Civil Rights Act for workplace protections. Our community can serve openly and proudly in the military. Our families are growing with every state now allowing gays and lesbians to adopt children into loving homes.
But standing in stark contrast to these gains that come from a long-held tradition of American values, we see the rise in hate crimes against our communities. We are seeing a rise in discriminatory laws in states against LGBTQ+ people. We see transgender women of color being murdered every month. We see the rise in calls to eliminate federal funding for critical HIV and AIDS research. We see the rise in in our LGBTQ+ youth reaching out to suicide prevention lines. And as the United States sees continued attacks against our nest, our communities, and our homes, we are seeing what that means across the globe as well. Implicitly or explicitly removing the best of American values from a global stage allows for the propagation of crimes against humanity. It is being widely reported that gay men are being rounded up in Chechnya and being tortured, held in concentration like camps and ultimately being murdered. These heinous crimes are being denied by that government because, as a body, they deny our very existence. "You cannot arrest or repress people who just don't exist in the republic," said Alvi Karimov, a spokesman for Chechen leader Ramzan Kadyrov when speaking to the Interfax news agency.
As an American, I brought the struggles and victories of the American heroes who fought at Seneca Falls, Selma and Stonewall to our vision for the Hornet community. And now, six years later with over 20 million members of our global community, it's clear that attacks on LGBTQ+ people both here and abroad are on the rise. With new atrocities being reported in countries like Chechyna and hate crimes on the rise here at home, it is time that we rise again to safeguard our communities.
As President Obama so thoughtfully spoke about our individual freedom being inextricably bound to the freedom of every soul on Earth, we call on all LGBTQ+ Americans to fight for the growing number of our marginalized brothers and sisters who are under attack. This is the time to bring the best of American values, hopes and dreams back to the forefront of our national dialogue. With technology, with community and with each other, we will continue to build on the advancements that were happening in 2011 when we launched our online home. Like the hornet, we will protect our nests and we will carry on the American dream.
Sean Howell is an LGBT rights advocate and president of Hornet.
As governor, I will fight to make Maryland an inclusive state
LGBTQ+ residents deserve prosperous, affirming lives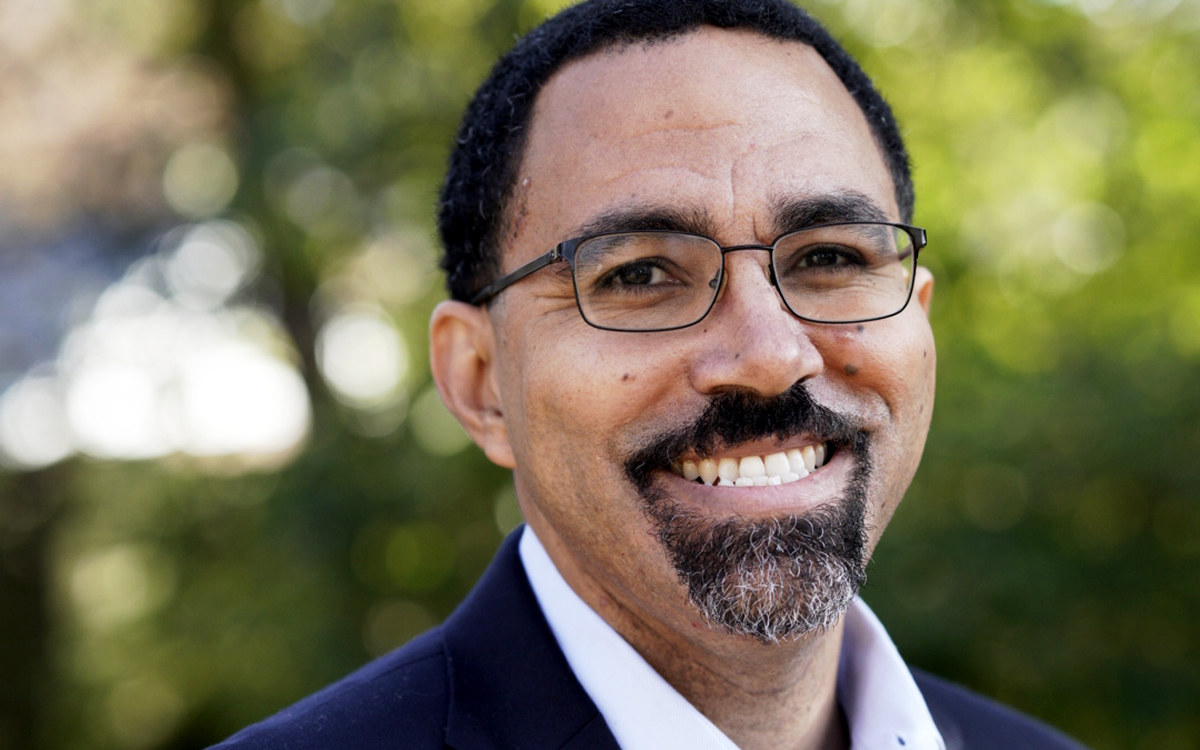 LGBTQ+ people of all ages deserve to live safe, prosperous, and affirming lives — but right now, across the country, they are facing discriminatory policies, bigoted rhetoric, and escalating violence. So why did it take until Pride month for even one of my major competitors for governor in the Maryland Democratic primary to post anything on their campaign websites about the issues facing LGBTQ+ folks?
True allies in government must stand up for the LGBTQ+ community while GOP lawmakers, governors, and state attorneys general continue to push regressive and discriminatory policies. My administration will be committed to ensuring that all LGBTQ+ people, especially LGBTQ+ people of color, have the protections and support they need in Maryland.
Having worked to put civil rights protections in place for transgender students as U.S. Secretary of Education, I know how important it is to not just have good policy, but follow it up with good implementation. I'm running for governor because I want to lead Maryland forward, not take it backward. As the GOP targets LGBTQ+ people and their families, I will work hard to make Maryland a safe state for everyone. There is simply too much at stake to not act.
Legislators in 28 states introduced more than 300 anti-LGBTQ+ laws this year alone. Ohio's statehouse passed legislation that would subject student athletes whose genders are challenged by others to invasive gender-confirmation procedures. Fifteen states have bans on health care for trans youth or are considering them, while Missouri lawmakers considered banning hormone therapy for anyone under 25. The Texas governor and attorney general are fighting in court to continue investigations of families of transgender children, and Florida is considering even investigating parents who bring their kids to family-friendly drag shows.
Rather than supporting their LGBTQ+ students, school boards controlled by the far right are banning library books and Pride flags, while state legislatures controlled by the far right are effectively prohibiting classroom discussion about anything LGBTQ+ related. Teachers have already been fired for displaying Pride flags; others have resigned because they do not feel welcome at their schools. In Maryland's Carroll County, the school board voted earlier this month to ban Pride flags on school grounds.
Threats of violence and hateful rhetoric against LGBTQ+ Americans have significantly increased in recent years — just a few weeks ago, 31 members of a white supremacist group were arrested on their way to start a riot at a Pride event in Idaho, and a house fire in Baltimore started by a burning Pride flag is being investigated as a hate crime.
Maryland has made many strides in the last few years, like banning the panic defense and making mental health care more accessible to young LGBTQ+ people. But Maryland has also failed LGBTQ+ Marylanders in many ways. As governor, I'd like to improve our state's track record.
We must do more to make Maryland a safe place for transgender people and their families. As other states continue to pass discriminatory legislation, we must in turn make Maryland a safe haven for transgender people seeking refuge, and we must strengthen the LGBTQ+ protections we already have.
As governor, I will protect and expand access to gender-affirming health care, pass the Trans Health Equity Act, work to make healthcare more affordable and accessible to LGBTQ+ Marylanders, and ensure that providers are properly trained to give the level of competent care that all LGBTQ+ people deserve.
In our public schools, I will ensure that LGBTQ+ students have a safe place to learn and are protected by written anti-discrimination policies and an internal complaint process. I'll fight for an inclusive curriculum that teaches and celebrates LGBTQ+ stories at all grade levels.
As governor, I'll work with community members and organizations to invest in violence prevention and intervention programs focused on protecting LGBTQ+ people, especially trans women of color. I'll protect our LGBTQ+ seniors by pursuing specific anti-discrimination policies for seniors in long-term care facilities. And I'll invest in LGBTQ-owned businesses to promote economic opportunity for all LGBTQ+ Marylanders.
My administration will also build on reforms to make our legal system both easier to navigate and more inclusive for LGBTQ+ people, like making it easier to change your name and gender marker on marriage licenses and your child's birth certificate. It's also time to end the criminalization of HIV by repealing outdated laws and changing discriminatory prosecutorial practices.
This Pride month and beyond, LGBTQ+ Americans need more than empty allyship from politicians, governments, and corporations — they need someone who will stand with them and provide tangible support. I'm running for governor to be a real defender, ally, and advocate for LGBTQ+ Marylanders, and to make our state a safe place for all Americans to live. 
John King is a former U.S. Secretary of Education and a Maryland gubernatorial candidate.
Roe ruling returns us to the discriminatory 1950s
For the first time, I no longer think of our nation as a democracy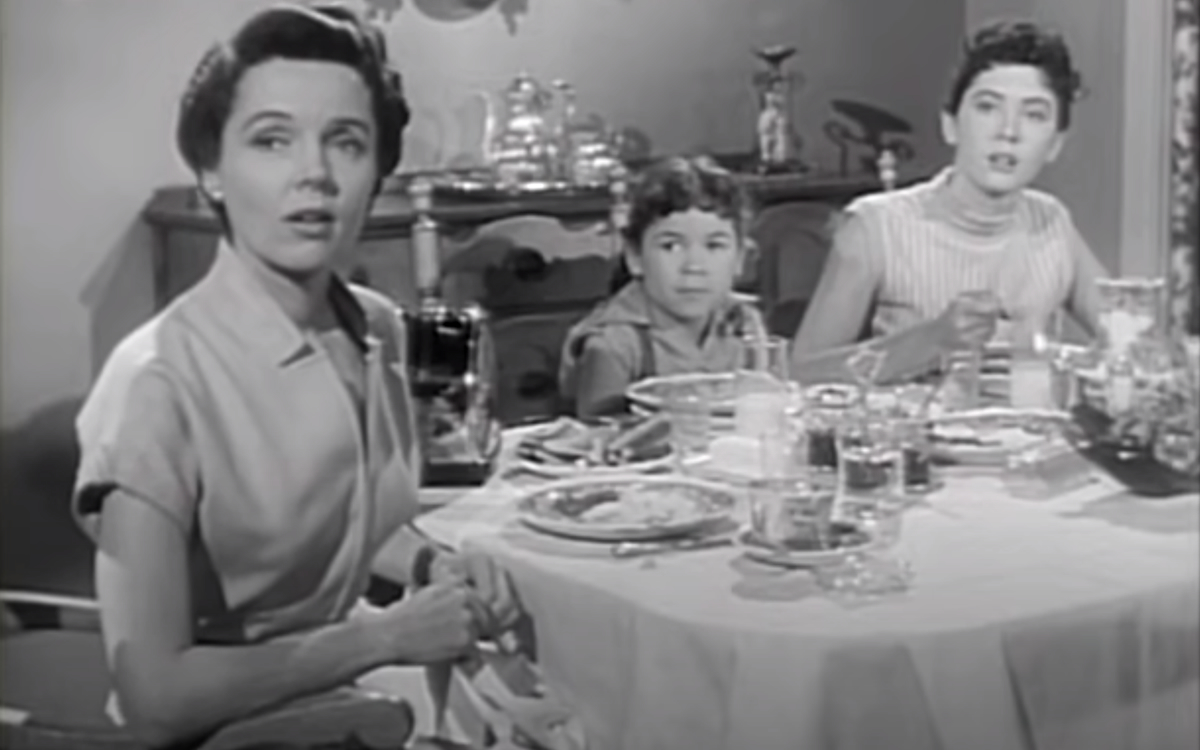 (Editor's Note: This is the first of a two-part column.)
I love looking at photos of my grandmother in the 1950s, going out to lunch with her friends, wearing hats with combs, white gloves in hand.
The 1950s had it all over us in style, I think.
Until, I remember:
• Black people who were discriminated against had little or no legal recourse;
• Most women couldn't get a charge card, let alone buy a home, unless their husbands got it for them;
• If you were queer, you could be arrested for dancing with someone of the same-sex at a gay bar, or lose your job because of your sexuality.
Those memories erase my 1950s nostalgia. I'll enjoy family pictures from that era but I don't want to return to the 1950s.
Unfortunately, that's what the Supreme Court has done. The court's overthrow of Roe v. Wade (in its 6-3 ruling on Dobbs v. Jackson Women's Health Organization) thrusts us back to an era that threatens to be as repressive as the 1950s.
The court's reversal of the landmark Roe v. Wade wasn't surprising.
Donald Trump in the 2016 presidential campaign made it clear: If elected he would appoint Supreme Court justices who would likely rule to overturn Roe v. Wade. Trump isn't known for his truth-telling or promise-keeping. But in this critical matter, he wasn't lying. He kept his word.
But the court's ending nearly 50 years of a fundamental right is still gut-wrenching.
We've known that America, though a democracy, has long had a record of denying rights and dignity to all of its citizens.
Black people were enslaved. For a good part of our history only white men could vote. Japanese people were put in concentration camps during World War II. To avoid being scorned by their families, most queer people had to be closeted.
Yet until the court overturned Roe v. Wade, no civil right had been taken away.
Now, for the first time, I no longer think of our nation as a democracy.
As I'm writing, at least 13 states have laws that will immediately or in a short time ban abortions. States where abortion remains illegal are looking to find ways to prosecute out-of-state clinics and doctors who perform abortions.
In Texas, citizens are legally permitted to sue anyone (from an Uber driver to a clergy person to a doctor or clinic) who performs an abortion or helps anyone to obtain an abortion.
Putting reproductive freedom into the quagmire of state legislatures isn't enough for many Republicans and members of the religious right.
They're chomping at the bit, if the Democrats lose their slim majority in Congress and a Republican becomes president in 2024, to impose a federal ban on abortion.
To add to this toxic mix, some Republicans and members of the religious right want to punish women who've had abortions.
I am terrified for all who seek reproductive health care.
I have childhood memories of my mom, who had type 1 diabetes, having an abortion pre- Roe v. Wade. If my mother hadn't had the abortion, she may have died when I was 7 and my brother was 4. Though devastated by the stigma of having an abortion when terminating a pregnancy wasn't legal, my mom was lucky. She could afford to have an abortion.
Then (as now), many poor women couldn't have afforded to have an abortion or have the means to travel out of state to end their pregnancies.
One in four women have had an abortion. Now those needing reproductive health care (whether an abortion or, in some cases, treatment for miscarriage) again face stigma. Poverty will prevent many from having legal, safe abortions.
People won't stop terminating their pregnancies. If they have to, they'll resort to unsafe, self-administered abortions.
As a lesbian, I, like many queer folk, fear that the repeal of Roe will be a foreshadowing of the overturning of LGBTQ rights (from marriage equality to the right to have sex with whom we love).
In post-Roe America, fighting for the rights and dignity of women, LGBTQ folk and other marginalized people will be the life's work of our generation and of generations to come.
Kathi Wolfe, a writer and a poet, is a regular contributor to the Blade.
We need more inclusive data to drive progress for LGBTQI+ communities
Bill would require federal surveys to include questions on sexual orientation, gender identity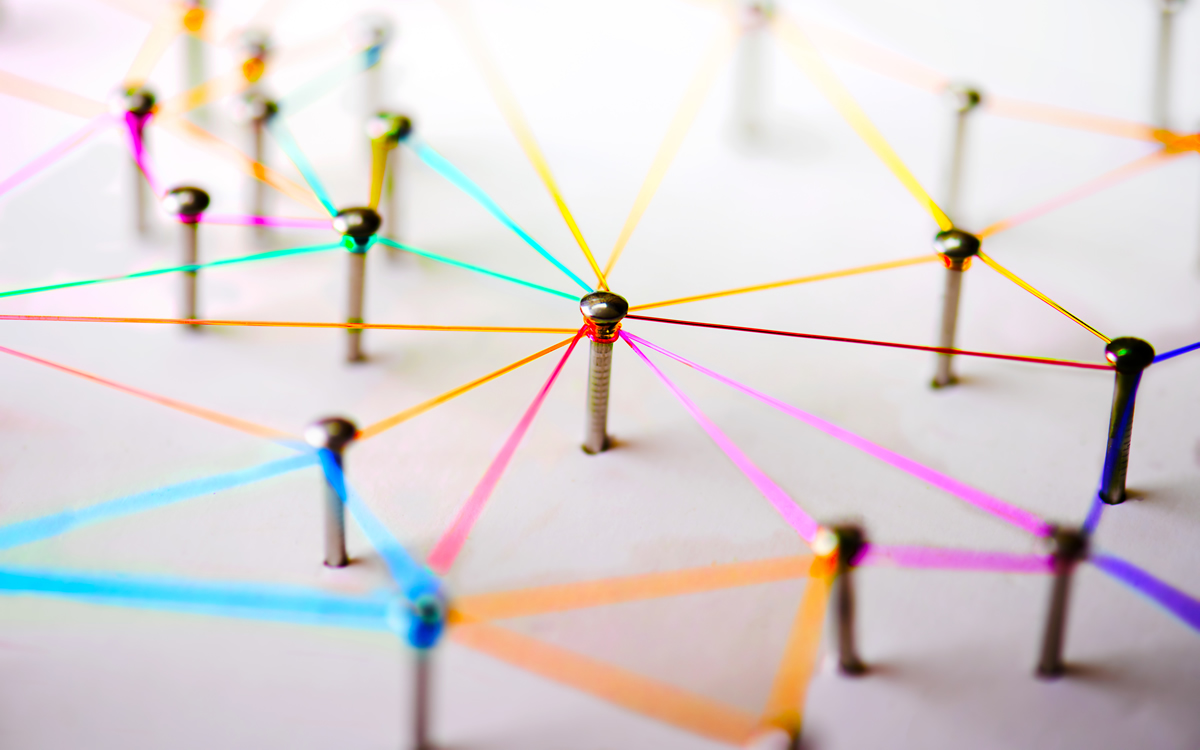 As we celebrate the immeasurable contributions of LGBTQI+ people during Pride month and commemorate the 53rd anniversary of the Stonewall Riots, we must also renew our commitment to advancing a more equitable America for our LGBTQI+ communities.
Seven years ago, the Supreme Court made marriage equality the law of the land, but despite this progress, over half of U.S. states can still deny LGBTQI+ people in the United States basic freedoms. LGBTQI+ individuals can still be denied a rental home or a wedding cake, simply because of who they love or how they identify.
Even worse, conservative lawmakers in state legislatures across the country are passing extreme bills targeting LGBTQI+ communities. These Republican-sponsored measures directly attack LGBTQI+ youth—their identity, dignity, and even access to basic health care.
The historic inequities faced by the LGBTQI+ communities and the uptick of radical, anti-LGBTQI+ attacks demand a coordinated federal response. But for far too long, policymakers have lacked the data necessary to craft and implement public policy that serves LGBTQI+ people in the United States.
While the federal government currently collects some data on LGBTQI+ people, it falls dramatically short.
The American Community Survey only accounts for cohabitating same-sex couples—meaning that it does not capture more than 5 in 6 LGBTQI+ adults. 
That is why the U.S. House of Representatives passed the LGBTQI+ Data Inclusion Act last week in a historic bipartisan vote of 220-201.  
The bill would require federal surveys to include questions pertaining to sexual orientation, gender identity, and variations on sex characteristics on a voluntary, confidential basis. By doing this, the LGBTQI+ Data Inclusion Act would ensure that lawmakers and federal agencies have the comprehensive data they need to advance polices that better serve LGBTQI+ people.
Solid data on sexual orientation and gender identity in federal surveys will help lawmakers craft policies to remedy the disparities faced by LGBTQI+ individuals—particularly LGBTQI+ people of color, who are disproportionately impacted by these disparities. More comprehensive and inclusive federal data could help remedy systemic inequities in unemployment, health care, housing instability and more.
Earlier this month, President Biden issued a groundbreaking executive order to advance equality for LGBTQI+ people across the United States — including by expanding the collection of data pertaining to LGBTQI+ people in the United States. This legislation would expand the ability of our federal agencies to follow the President's directive so that we can craft policies tailored to the specific needs of our LGBTQI+ communities.
As parents, we also championed this legislation because it will help parents across the country better understand LGTBQI+ youth and their experiences. LGBTQI+ youth deserve the best available data-driven information and resources to validate their experiences, protect them from harm, and help them thrive. Together, we'll be able to provide these resources for LGBTQI+ youth who are higher risk of depression and attempted suicide.
The LGBTQI+ Data Inclusion Act is a long overdue step in the right direction, and it could not have been possible without the tireless work of LGBTQI+ organizations and activists. More than 150 LGBTQI+ groups and allies have helped shape this bill to ensure that Congress enacts the most comprehensive and effective legislation possible.
Policymakers have a duty to lift LGBTQI+ voices and ensure our LGBTQI+ constituents are all seen, heard, and counted. The House made history this Pride month and passed the LGBTQI+ Data Inclusion Act, we urge our colleagues in the Senate to do the same.
Rep. Raúl Grijalva (D) is a member of the U.S. House from Arizona; Rep. Carolyn B. Maloney (D) is a member of the U.S. House from New York.