Lady Bunny sounds off on intersectionality in LGBT community
the drag queen responded to a campaign to chance the Pride flag colors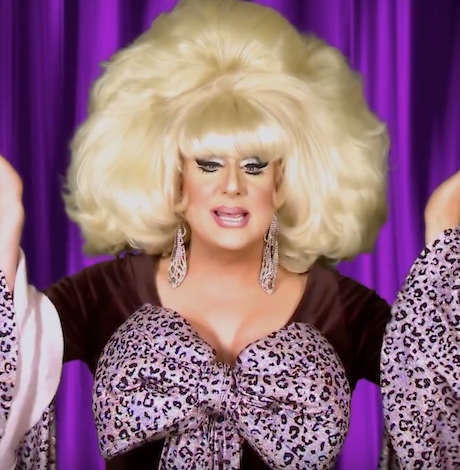 Lady Bunny thinks the LGBT community should "cancel gay pride" if it's going to become consumed by representation battles.
A Philadelphia-based campaign, More Color, More Pride, has announced its initiative to add a black and brown stripe to the rainbow flag. Now a universal symbol of gay pride, the rainbow flag was created by Gilbert Baker and debuted on San Francisco Gay Freedom Day Parade on June 25, 1978. The campaign wants to include the black and brown stripe to incorporate LGBT people of color, an often underrepresented group, into the symbol.
The veteran drag queen penned her thoughts on the requested change, and the adding of letters to the LGBT acronym, in a lengthy Facebook post.
"Let's cancel gay pride! Instead, let's just fight over the fucking flag this year! Let's fight over the correct terms for everybody. Let's dismiss everyone who doesn't want to transition as a privileged cisgender. Let's spar over the name of our own damn community–is it gay, LGBT, LGBTQ, LGBTQIA or did we bring back two spirits yet? I also saw a Y in there recently and have no idea what that even is," Lady Bunny writes.
Lady Bunny continued that the LGBT community should put its energy into fighting bigger battles instead of flag colors.
"That's a surefire way to make sure we'll never get equal rights. Let's boil it down to the tiniest arguments which will mean nothing in six months or even six days. If we took the energy and vitriol we reserved to pounce on one flag variation in one city and turned it on those who seek to destroy our rights, we'd be running the world tomorrow and we'd all have gorgeous new hairstyles to boot," Lady Bunny went on.
André Leon Talley dies at 73
Iconic Black fashion journalist was born in D.C.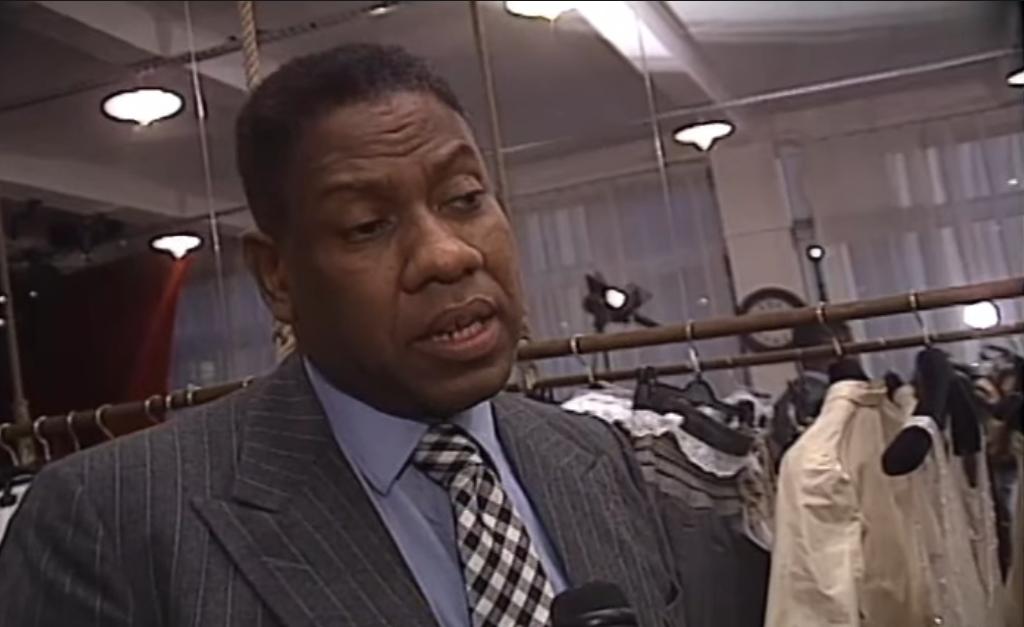 André Leon Talley, a formidable iconic fashion journalist and the former creative director and one-time editor-at-large of Vogue magazine, passed away at age 73 of unspecified causes at a hospital in White Plains, an inner suburb of New York City in Westchester County, New York.
News of the famed fashion journalist's death Tuesday was first reported by celebrity news and gossip site TMZ.
Andre Leon Talley, a giant in the fashion world, has died at 73. https://t.co/eckqP7zdwk

— TMZ (@TMZ) January 19, 2022
Talley was known for his close friendships with designers like Karl Lagerfeld, Tracy Reese, Rachel Roy, and singer/actress Jennifer Hudson, and Vogue magazine editor-in-chief Anna Wintour among others.
Talley worked at Vogue during an unprecedented time of growth in the fashion industry in the 1980's and 1990's. From 1983 until late 1987, he was the magazine's the news director and was then promoted to Vogue's creative director in 1988, a post he held until 1995. He later came back to the magazine in 1998 as the editor-at-large until his departure in 2013.
Born in D.C. on Oct. 16, 1948 and raised in North Carolina, Talley graduated with a Bachelor of Arts degree in French Literature in 1970 from North Carolina Central University. He later attended Brown University, after he was awarded a scholarship, where he earned a Master of Arts degree in French Literature in 1972.
Talley's early career as a journalist saw him working at Andy Warhol's Factory and Interview magazine. He later became the Paris bureau chief for Women's Wear Daily.
His later career saw Talley hosting his own radio show principally concerned with fashion and pop culture on Sirius XM. He also released a book "The Chiffon Trenches: A Memoir" on May 19, 2020, which detailed his early career start and some of the issues he encountered as a Black man.
Talley was also an LGBTQ icon. When asked about his sexual orientation by daytime chat show host Wendy Williams during a May 29, 2018 appearance, he stated, "No, I'm not heterosexual; I'm saying I'm fluid in my sexuality, darling."
André Leon Talley, fashion's godfather | fashion icon profile:
VideoFashion profile in 2020 marking of the release of André Leon Talley's memoir, "THE CHIFFON TRENCHES."
André Leon Talley | full address | Oxford Union:
DC Center to host estate planning seminar series
Three sessions presented by Murray Scheel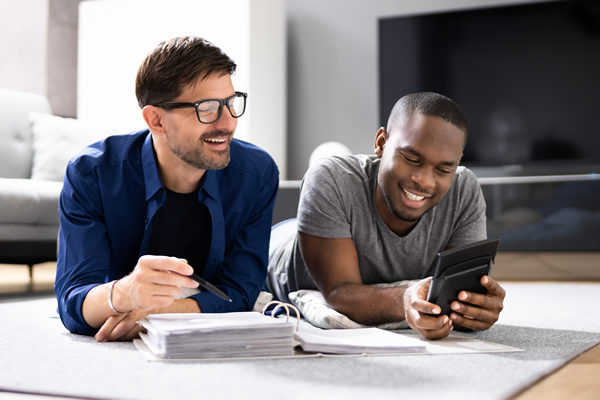 The DC Center for the LGBT Community and the DC Department on Aging and Community Living will host "Estate Planning Tools with Murray Scheel" via Zoom. 
Scheel will walk guests through the process of taking care of the end-of-life planning business that needs to be addressed during the golden years. Scheel is Senior Staff Attorney at Whitman-Walker Health's Legal Services.
This event series will consist of three 1.5-hour sessions:
Jan. 19, 3 p.m. – "Tools for while you're living" (overview, general power of attorney, healthcare power of attorney, disposition of remains, etc.)
Jan. 26, 3 p.m. – "Tools for after you're gone" (living wills, last wills, assets, etc.)
Feb. 2, 3 p.m. – "Healthcare insurance & long term care" (Medicare, Medicaid, correcting misinformation, skilled nursing, hospice care, etc.)
To register for this event, visit the DC Center website.
DC Center to host legal seminar for trans people
Attorney Richard Tappan and paralegal Miranda Shipman to give legal advice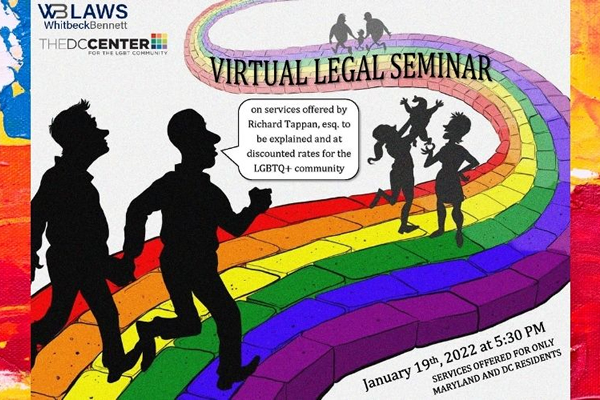 The DC Center for the LGBT Community will host a "Gender and Name Change Legal Seminar" on Wednesday, Jan. 19 at 5:30 p.m. online.
Attorney Richard Tappan and paralegal Miranda Shipman will give legal advice and speak on the importance of the legal community within the LGBTQ community, the difficulties of the LGBTQ community in the legal field and name and gender changes.
Guests can find the link at the DC Center website.