June 27, 2017 at 9:39 pm EDT | by WBadmin
Town nightclub closing July 1, 2018
Town Danceboutique announced that it will close for good on July 1, 2018. In a statement released by the venue owners, they announced, "After more than ten years in operation at 2009 8th street NW, in the center of the Shaw neighborhood of Washington, DC, Town Danceboutique, the city's largest and most well known LGBTQ night club, will be closing." The building was sold to a developer in 2016 and will be turned into an apartment complex.
The full statement from the venue is below.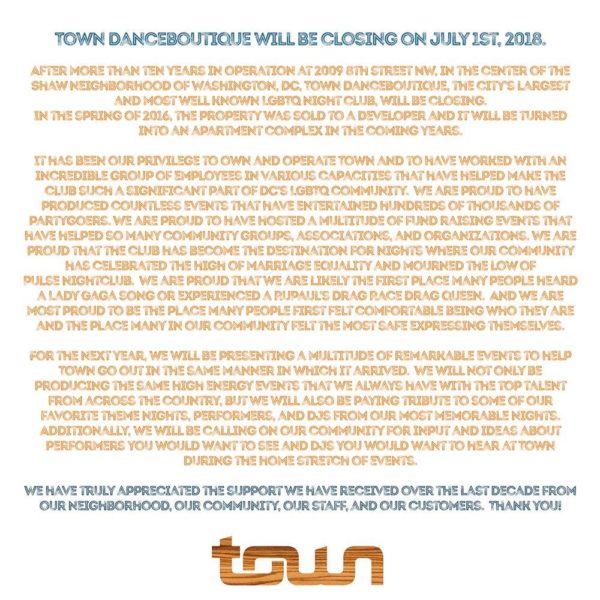 The Blade will have more information soon.