August 4, 2017 at 1:40 pm EDT | by Staff reports
Non-daily PrEP still effective: researchers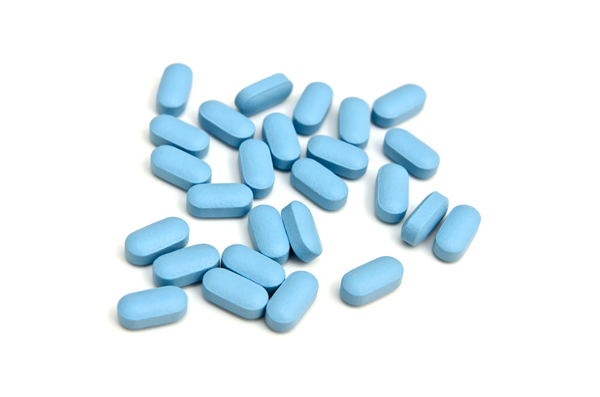 LONDON — Sexually active gay men who are HIV-negative don't have to take PrEP (pre-exposure prophylaxis) daily to use it as an effective prevention strategy, a new study has found. Taking four doses "around" the time of planned sexual activity cuts the risk by 97 percent researchers found according to a Reuters article.
The participants and the dosing schedule used in the new study were drawn from the IPERGAY clinical trial, which was discontinued early in 2014 after the drug was found to be highly effective at protecting against HIV. Typically it's taken daily.
"There are consistent data suggesting that on-demand PrEP before and after sex strictly following the IPERGAY dosing schedule . . . is also highly effective and could be an alternative to daily PrEP," said Dr. Jean-Michel Molina, lead author of the new study and principal investigator of the trial, Reuters reports.
The 361 men in the new study were enrolled from France and Canada after the completion of the IPERGAY trial. They were told to take two doses of Truvada between two and 24 hours before sex, another dose 24 hours later and a fourth dose 24 hours after that, Reuters reports.
One participant who stopped taking PrEP during the roughly 18 months of follow-up was diagnosed with HIV, researchers reported July 23 in the Lancet HIV to coincide with presentation at the 2017 International AIDS Society Conference in Paris, Reuters reports.
The overall rate of HIV among those in the study was 0.19 cases per 100 people per year. That compared to 6.60 cases per 100 people per year among men who were assigned to take a dummy pill during the larger trial, Reuters reports.
The researchers found that about 14 percent of study participants reported minor stomach issues that eventually cleared up. Only four men stopped using the medication. The dosing regimen is complicated, for example, he told Reuters Health in a text message. Also, data about the effectiveness of on-demand PrEP among men who have sex only a few times per month hasn't been published yet.
A preview of that data at the Paris conference suggests the on-demand schedule is also effective among less sexually active men, Reuters reports.
"All that being said, I think the main advantage of the on-demand regimen is that it offers greater choice," said Tan, who wrote an editorial accompanying the new results, Reuters reports.