Comings & Goings
Kruse takes new role with Family Equality Council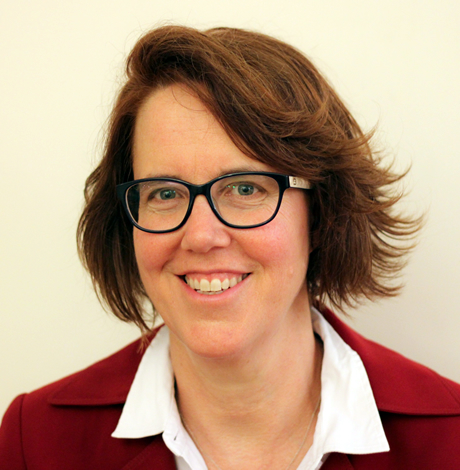 The Comings & Goings column is about sharing the professional successes of our community. We want to recognize those landing new jobs, new clients for their business, joining boards of organizations and other achievements. Please share your successes with us at [email protected].
Congratulations to Julie Kruse who is starting a new position as Federal Policy Advocate with the Family Equality Council. Council CEO Rev. Stan J. Sloan said, "Julie's record of committed service to the LGBTQ community speaks for itself, and we are privileged to have her join our public policy team to fight for lived and legal equality for LGBTQ families, especially in today's challenging political climate." Upon accepting the position Kruse said, "I'm excited to join the top-notch team at Family Equality Council in their critical work during this politically challenging time. I'm especially thrilled to return to advocacy with and for LGBTQ families and youth, to defend and advance the equal rights, opportunities, and supports we all deserve."
As Federal Policy Advocate, Kruse will be based in D.C. and work closely with Chief Policy Officer Denise Brogan-Kator to implement and expand Family Equality Council's public policy agenda. The Council connects, supports, and represents the 3 million LGBTQ parents in the country and their 6 million children of all ages. They provide a voice for LGBTQ families on Capitol Hill.
Kruse has more than 15 years of experience advocating for the LGBTQ community, immigrants, working families, women and girls. Her efforts have contributed to victories including relief from deportation for tens of thousands of LGBTQ immigrant families, ending "Don't Ask, Don't Tell," and stopping discriminatory tax audits of low-income families. Prior to her career in advocacy, she developed job training and educational programs leading to high-wage careers for women and girls. She was the founding director of the National Community Tax Coalition. She served on the Governor's Commission on the Status of Women in Illinois and chaired its Pay Equity Working Group. She has taught at the college and high school levels in the U.S. and in Latin America. Kruse has worked for a number of organizations, including the National Center for Healthy Housing, Immigration Equality, and the Servicemembers' Legal Defense Network.
Congratulations also to Jeffrey W. Groton who has accepted the position of Director of Finance with Mile High Early Learning, which is Denver's oldest and largest provider of subsidized quality early childhood care and education serving thousands of Denver's vulnerable children every year since 1970.
Groton is a proven organizational leader with a strong background in strategic business planning and financial management. He has a passion for driving effectiveness in organizational work life through strategic planning and innovative problem solving. That includes a track record of developing, restructuring and improving diverse operations across finance, IT, management, and HR. He is a big-picture thinker motivated by business challenges and competing priorities.
Groton worked for the International Association of Women Judges (IAWJ) and was recruited to that association based on his success with the National Association of Women Judges-USA (NAWJ). Prior to that he worked at Downey Associates International, Inc. and Envision EMI, Inc.
Groton served in the United States Air Force as a Command and Control Specialist with top-secret security clearance.
Comings & Goings
Lane named senior counsel at Brady United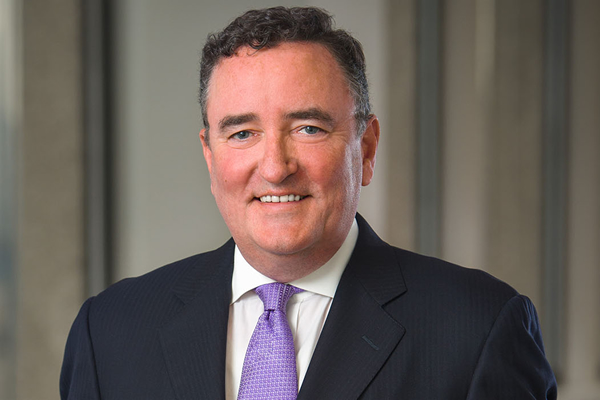 The Comings & Goings column is about sharing the professional successes of our community. We want to recognize those landing new jobs, new clients for their business, joining boards of organizations and other achievements. Please share your successes with us at [email protected].
Congratulations to Thomas Patrick Lane the new Senior Litigation Counsel and Director of Affirmative Litigation with Brady United. According to its website, Brady's mission is, "To unite all Americans against gun violence. We work across Congress, the courts, and our communities with over 90 grassroots chapters, bringing together young and old, red and blue, and every shade of color to find common ground in common sense. In the spirit of our namesakes Jim and Sarah Brady, we have fought for over 45 years to take action, not sides, and we will not stop until this epidemic ends. It's in our hands."
Jonathan Lowy, chief counsel and vice president of legal at Brady said, "The whole Brady team is thrilled to welcome Tom's skills as a trial lawyer and his leadership as a champion for justice and a voice for inclusivity and equal rights. Tom is one of the top litigators in the country, and has been a fighter his whole life who has proven himself undaunted by any challenge, including taking on the gun industry for its role in causing gun violence in America. Tom's expertise and insights into complex litigation involving emerging technologies, such as 3-D printed guns, "smart" technology, and online commerce, will bolster our fight for industry-wide change by holding companies accountable and forcing reforms that will make all Americans safer."
Upon accepting the position Lane said, "From my time as a prosecutor to private practice, I have seen the effects of gun violence and the importance of defending victims and survivors and upholding common-sense laws that keep our families and communities safe. I am excited to bring that background to Brady and to continue this important work nationwide."
Prior to joining Brady, Lane was a partner in the New York office of Winston & Strawn, LLP. Before that he was a partner in Thelen Reid Brown Raysman & Steiner LLP. He is recognized as one of the country's top intellectual property and new media lawyers. He tried the first Internet music case and the first Digital Millennium Copyright Act safe harbor case before juries. He has also served as a senior trial attorney in the office of the New York Kings County District Attorney.
Lane represented the City of New York in litigation against major gun manufacturers in the early 2000s. LawDragon named him as one of the 500 Leading Lawyers in America.
Lane earned his undergraduate degree from Hamilton College, Clinton, N.Y.; and his J.D. from Tulane University School of Law in New Orleans. He has created an endowed scholarship there for LGBTQ students to help law firms realize the importance of hiring diverse rosters of attorneys, and to honor the courage of his uncles Bernard Lane (an Army Ranger decorated with two Bronze Stars) and Richard Morrison (a recovered alcoholic who devoted his life to counseling others).
Both men were known for their toughness tendered by humor and both lived openly in loving relationships with same-sex partners in the 1970s. Lane is a former board member of the National LGBT Bar Association. He directs all external legal matters for the Tyler Clementi Foundation, whose mission is to end bullying in schools, workplaces, and faith communities.
100th anniversary celebration of Dupont Circle fountain set for May 17
GWU student creates tribute video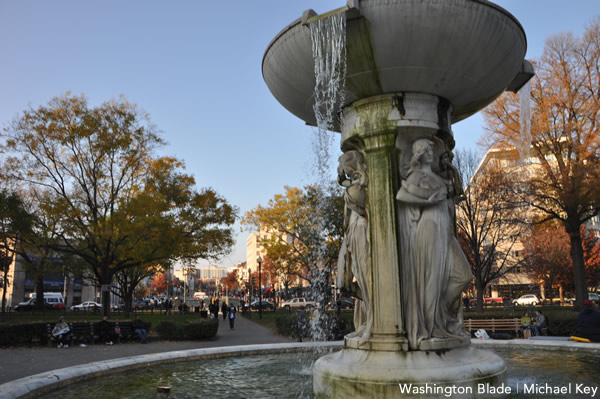 LGBTQ residents and longtime visitors to D.C.'s Dupont Circle neighborhood are expected to be among the participants in the 100th anniversary celebration of the installation of the Dupont Circle fountain scheduled to be held at the circle on Monday, May 17.
Aaron DeNu, president of Dupont Festival, a nonprofit arts and cultural programming group that's organizing the celebration, says it will take place from noon to at least sunset inside Dupont Circle.
The celebration will take place one week after the May 10 release of a YouTube video, "How Dupont Circle Evolved as a Hub for LGBTQ+ Life in the District," produced by George Washington University student Dante Schulz. Schulz is the video editor for the G.W. student newspaper The Hatchet.
Among those appearing in the documentary video are veteran LGBTQ rights activists Deacon Maccubbin and his husband Jim Bennett, who owned and operated the Dupont Circle LGBTQ bookstore Lambda Rising beginning in the 1970s, which is credited with contributing to Dupont Circle's reputation as the epicenter of D.C.'s LGBTQ community for many years.
Also appearing in the video is longtime D.C. gay activist and Dupont Circle area resident Craig Howell, a former president of the Gay and Lesbian Activists Alliance.
"At this point in time due to COVID restrictions we're not going to be doing any particular formal gathering of folks," DeNu told the Washington Blade in describing the May 17 celebration. "But we'll have a soundtrack that's playing throughout the day from that original ceremony – the same songs they used in the original dedication a hundred years ago," he said.
DeNu said the event will also feature "historic imagery" related to Dupont Circle and the people who have gathered there over the years.
"So, we're really just inviting people to come and have lunch, stop by the park after work, and just stop and reflect on 100 years of Dupont Circle fountain, take a look at the imagery and see some old friends and hopefully stop by and see the Dupont businesses that are around the area," DeNu said.
The LGBTQ video produced by Dante Schultz can be accessed here.
Va. GOP governor nominee opposes transgender-inclusive youth sports
Glenn Youngkin made comment to Arlington voters in March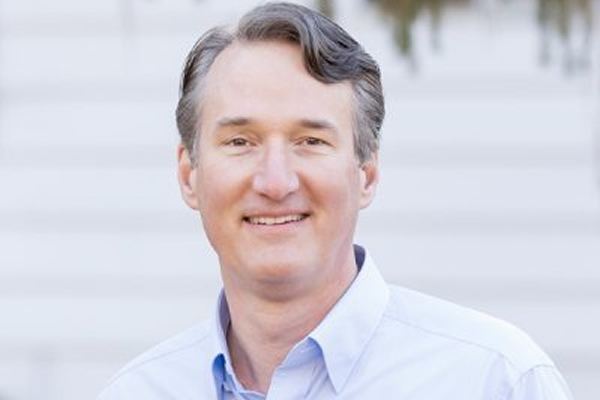 The Republican gubernatorial candidate to succeed Virginia Gov. Ralph Northam has said he does not support allowing transgender children to play on sports teams that are consistent with their gender identity.
"Biological males should not be allowed to play sports in girls sports," Glenn Youngkin said during a meeting with a group of voters in Arlington on March 25, according to the Washington Examiner. "It's just not fair."
The Washington Blade has reached out to Youngkin's campaign for comment.
Youngkin, the former co-CEO of the Carlyle Group, on Saturday defeated Pete Snyder, former House of Delegates Speaker Kirk Cox (R-Colonial Heights), state Sen. Amanda Chase (R-Chesterfield County), Peter Doran, Sergio de la Peña and Octavia Johnson in the Republican Party of Virginia's nominating convention. Virginia Republicans nominated Winsome Sears and Jason Miyares as their candidates for lieutenant governor and attorney general respectively.
The Democratic Party of Virginia will hold its primary on June 8. Former Gov. Terry McAuliffe is widely expected to win the vote, and run against Youngkin in the general election.