All Stars: D.C. Aquatics Club
Swimmers from all backgrounds find camaraderie in local group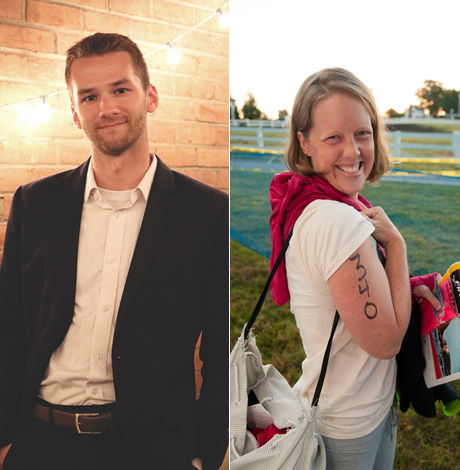 Two former college club swimmers, one gay and one straight, from the District of Columbia Aquatics Club are featured this week in the ongoing All Star series in the Washington Blade. The LGBT sports community in D.C. has grown to more than 7,000 athletes and has drawn in both gay and straight competitors.
At the urging of his parents, Tommy Scibilia played everything from baseball to volleyball to soccer while he was growing up in Fairax, Va. None of them stuck until he started swimming year around in the eighth grade. He swam all four years in high school and when he committed to attend the University of Virginia, he had a decision to make.
"I chose the club swimming route which is part competitive and part social," Scibilia says. "I'm glad that I did that because a lot of the varsity swimmers burn out. I still appreciate the sport and want to continue to pursue it."
Though it may not be as intense as NCAA swimming, college club swimming is filled with athletes looking to challenge themselves. Scibilia attended up to six meets per school year at different schools as well as the Collegiate Club Swimming Championships at Georgia Tech.
After graduating with a master's degree in urban and environmental planning, Scibilia moved back to the area in 2016 and works as a city planner in Fairfax. One of his new roommates told him about the LGBT-based D.C. Aquatics and he joined a few months later.
Scibilia attended his first meet with his new teammates in Miami in May at the International Gay & Lesbian World Championships. He says the experience could have been intimidating but his teammates and past swimming races helped him feel comfortable.
"It comes back pretty fast when you are up on the blocks again. You don't lose the spirit of it," Scibilia says. "I'm a little shy and I wasn't sure what to expect being new and younger, but everyone was welcoming and really funny."
Coming up for Scibilia is the D.C. Aquatics-hosted meet in October and plans to attend his first Gay Games in Paris next year. He says the swim meets are a good way to get to know his teammates outside of the regular practice routine.
"I like the age range on D.C. Aquatics. It's cool to know that people have been swimming on this team for decades," Scibilia says. "I have a lot to look forward to in the future."
Sara Hewitt was born in D.C. and grew up in Glen Echo, Md. She swam in the Montgomery County Swim League from ages 5-18 along with swimming on her high school team for four years. While she was attending University of Maryland, she joined the college club team that was formed in her senior year.
After graduation, she was swimming on her own in 2010 at the Tacoma Aquatic Center and spotted D.C. Aquatics across the pool having a butterfly workout.
"I saw them again the next week and went up and asked if I could join," Hewitt says. "I looked at their website to see if they accepted straight people and it wasn't a prerequisite to be gay. I was excited about getting a real practice with a team."
After a couple months of training, Hewitt attended her first meet and during her 100-yard individual medley race, her new teammates stepped forward to cheer her on.
"This is a welcoming group of people and there is so much camaraderie," Hewitt says. "Safe spaces in sports are important and it's incredible to be a part of their safe space."
Hewitt, who works as an engineer, attended her first International Gay & Lesbian World Championships in Honolulu in 2011 and has since been to the championships in Reykjavik, Seattle, Stockholm and Miami.
She also marches every year with her teammates in the Capital Pride parade and next year will mark her first participation in the Gay Games in Paris. The environment continues to feel welcome to her and she shares an experience from the Championships in Miami this past May.
"I lost my goggles in my first race, the 800-meter freestyle, and when I finished the Miami-based timer said, 'Oh my god, I can't believe you kept swimming.' The timer in my second race was the boyfriend of the timer in the first race. Both guys ended up cheering for me in all the rest of my races. I am meeting encouraging people that I will see again at future competitions. What a great environment for a swim meet."
Pro rugby player comes out
Devin Ibañez played with New England Free Jacks pre-pandemic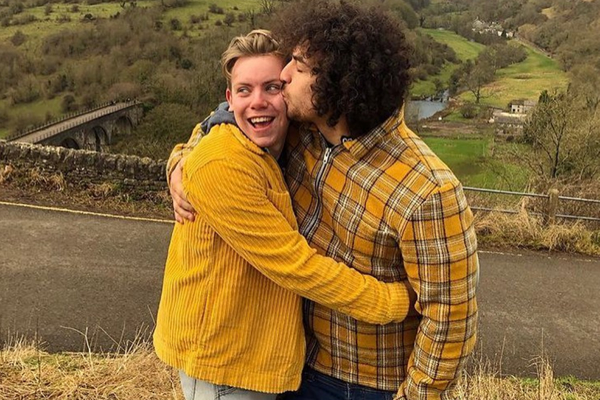 Major League Rugby player Devin Ibañez came out as a gay man on his social media platforms on Tuesday. Sharing pictures of embracing and kissing his partner Fergus Wade, the former New England Free Jacks athlete stated, "as of now I am the only openly gay rugby player to earn a contract with an MLR side. I hope that I will meet others like myself playing a high level of rugby and hoping to inspire the next generation of proud LGBTQ rugby players. So I will proudly call myself 'that gay rugger' in hopes that one day it won't sound strange in men's rugby"
Ibañez shares on his new Instagram account @thatgayrugger, "as 2020 comes to a close I took the time to reflect on my life and what aspects I could control and make positive changes to that would impact my day to day life and happiness."
He continues, "I want to start 2021 by celebrating the love of my life and my partner @ferguswade who has been with me through the highs and the (very) lows of the last three years."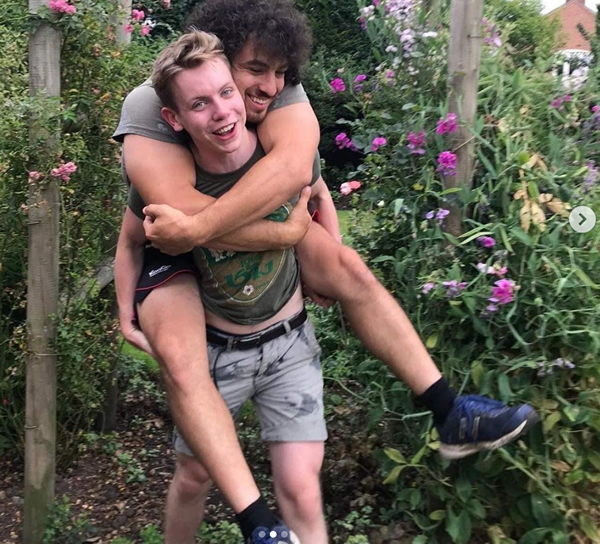 Gay Games announces 2022 'contingency planning committee'
LGBTQ sports event expected to take place despite turmoil in Hong Kong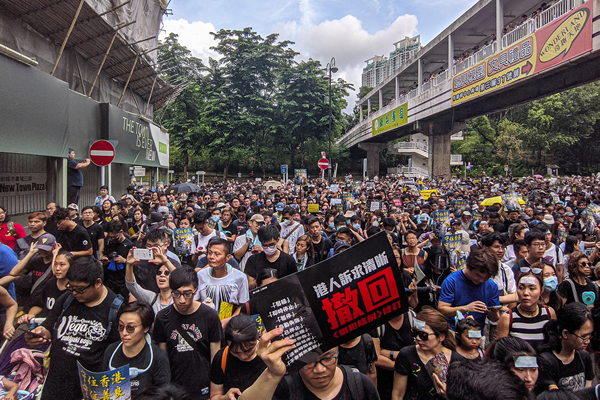 Officials with Gay Games Hong Kong 2022, the committee organizing the quadrennial international LGBTQ sports event scheduled to take place in Hong Kong in November 2022, announced at an online webinar on Aug. 27 that a "contingency planning committee" has been created to address potential "risks" associated with the event.
Although those risks include the potential impact of the coronavirus pandemic and ongoing "social unrest" in Hong Kong, organizers stated during the webinar that the Hong Kong government remains highly supportive of the Gay Games. They said a team of more than 100 volunteers is working diligently to safely accommodate the thousands of LGBTQ athletes and spectators expected to arrive in Hong Kong in November 2022.
The webinar took place less than two months after China enacted a highly controversial security law giving the Hong Kong government greater authority in cracking down on pro-democracy protesters who have been holding demonstrations, some of which have become violent, for more than a year.
The Federation of Gay Games, the international governing body that oversees the Gay Games, reaffirmed its decision to select Hong Kong as host for the 2022 Gay Games during its Annual General Assembly meeting in Guadalajara, Mexico last November. One year earlier, the FGG selected Hong Kong over D.C. and Guadalajara, who were the two finalist cities competing with Hong Kong, to become the host city for the games.
FGG officials have predicted at least 12,000 athletes will participate in 36 sports in the 2022 Gay Games, with at least 75,000 spectators expected to turn out in Hong Kong to watch the games and participate in at least 20 accompanying arts and cultural events.
"As mentioned in the webinar, Gay Games Hong Kong 2022 has set up a contingency planning committee and has drawn up a contingency plan to cover specific risks, like the pandemic and social unrest," said Federation of Gay Games spokesperson Shiv Paul in response to an inquiry from the Washington Blade.
"FGG with GGHK are closely monitoring the health, political, sporting, travel, and international events that could impact the delivery of Gay Games 11 in Hong Kong in November 2022," Paul said. "Contingency plans are in development to mitigate the potential impact any unfortunate circumstances might cause," he said.
"The team on the ground in Hong Kong are doing an excellent job in keeping the board up to date with concerns surrounding Hong Kong," Paul quoted Joanie Evans, co-president of the FGG, as saying.
Paul added, "The GGHK team is composed of a team of 100 passionate LGBTQ+ volunteers and are looking forward to celebrate the 40th anniversary of the Gay Games, first in Asia. They happily make Hong King their home, feeling safe in the ability to lead out, productive lives. The organization cannot speculate on sensationalized unconfirmed preconceptions."
He was referring to a question from the Blade asking whether China might force local Hong Kong officials to arrest Gay Games spectators from Europe, North America or elsewhere if they make statements critical of China during the Gay Games cultural events.
Under the sweeping national security law enacted by China earlier this year, Hong Kong officials have made numerous arrests of dissidents denouncing China for infringing on what dissidents say was China's 1997 agreement with the United Kingdom to allow Hong Kong to remain a semiautonomous region of China for 50 years after the British handed over its former colony to China.
Paul said the Hong Kong government has been involved in the Gay Games Hong Kong organizers' application process for holding the Games in Hong Kong beginning in 2016.
"GGHK has been having ongoing and regular communications with multiple departments of the Hong Kong government to ensure that they are kept abreast of the process and support required from the government," Paul told the Blade.
"In all the interactions GGHK is having with the Hong Kong government, support continues to grow within the Hong Kong government regarding GGHK," he said. "New allies are offering support as it will be one of the biggest events to take place in Hong Kong during the next few years and stands to positively impact on the city," said Paul.
Irish national track champion comes out as gay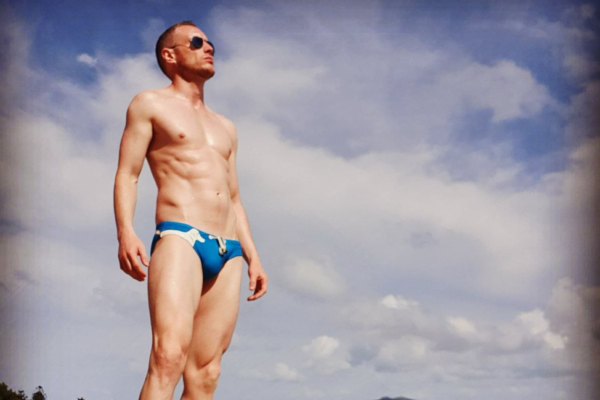 Another international pro athlete has come out as gay, in a podcast interview dropped by Outsports on Monday.
Denis Finnegan, a 10-time national track-and-field title winner in Ireland, made his revelation on the Five Rings To Rule Them All podcast, telling interviewer Cyd Zeigler that he has been "drifting" toward coming out in recent years even though being gay is only a small part of who he is "as a person, and an even smaller part as an athlete," in order to help other LGBTQ people in sports feel less alone.
"For younger people it will hopefully give them more confidence in what they're doing," the 33-year-old Finnegan said. "There are still people who are scared or unsure of what's happening, so I hope just telling my story might help one person notice there's more acceptance out there."
The athlete, who won his 10 championships in triple jump, said that he eventually gravitated toward track and field – as opposed to team sports like basketball and Gaelic football, which he played in his younger years – because he found the atmosphere more welcoming.
"Athletics was always a place that, because it was quite mixed, it was a place I could have gotten away from everything," he told the podcast.
"I think those sports, because they were a team sport with males, there were times when it wasn't comfortable," he elaborated. "Athletics was always my favorite sport, it was always the sport that was the one that was the most open. I'd be training with girls, I'd be training with guys, and I think that did help a bit. I was never worried about any kind of comments on the track. But when I was going for, say, football, it was more of an issue."
He also said that after growing up with sports as a major part of his identity, it was important for him to find a way to continue participating after his university years.
"I loved sport and my whole family was sporty. I'd want to be doing the sports, but there was a part of them I wasn't enjoying at all," he said, echoing a sentiment shared by many LGBTQ athletes who feel pressured to remain closeted due to the hyper-masculine environment and hetero-normative expectations typically found in male-dominated team sports.
In the interview, Finnegan also opens up about the strains of being publicly "closeted" while maintaining a personal life, as well as additional issues he faced in both the public and private sphere.
As a final thought, he shared a quote from a speech by Theodore Roosevelt:
"It is not the critic who counts; not the man who points out how the strong man stumbles, or where the doer of deeds could have done them better. The credit belongs to the man who is actually in the arena, whose face is marred by dust and sweat and blood; who strives valiantly; who errs, and comes short again and again, because there is no effort without error and shortcoming; but who does actually strive to do the deeds; who knows the great enthusiasms, the great devotions; who spends himself in a worthy cause; who at the best knows in the end the triumph of high achievement, and who at the worst, if he fails, at least fails while daring greatly, so that his place shall never be with those cold and timid souls who know neither victory nor defeat."