Comings & Goings
Working to elect a Democrat in Virginia's 10th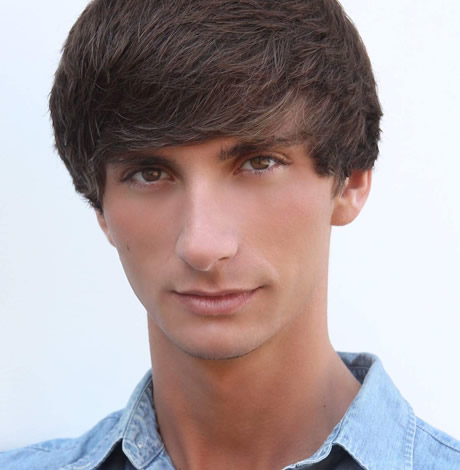 The Comings & Goings column is about sharing the professional successes of our community. We want to recognize those landing new jobs, new clients for their business, joining boards of organizations and other achievements. Please share your successes with us at [email protected].
Congratulations to Ted Miller who recently joined the Cancer Support Community (CSC) as Vice President, Development and External Affairs. He oversees the CSC's individual fundraising efforts, special events and communications. He is also charged with elevating CSC's patient-focused mission through partnerships and cause marketing efforts.
Before joining CSC, Miller served in the Obama administration as the Chief of External Affairs at the Corporation for National and Community Service, a federal agency that administers AmeriCorps and provides $600 million in funding to more than 3,000 nonprofits.
In 2014, Miller directed the 20th anniversary of AmeriCorps, which culminated in a White House event with Presidents Obama and Clinton, simultaneous ceremonies in all 50 states; and digital engagement that reached 52 million social media users in 24 hours. He also served as a strategic adviser for partnerships with corporations and foundations whose financial contributions enabled thousands of additional individuals to participate in AmeriCorps.
Prior to that, Miller worked for NARAL Pro-Choice America as Director of Communications and Online Advocacy Strategies. Before that, he served as press secretary for the Office of Senate Democratic Leader Tom Daschle and press secretary in the Office of Congressman Sherrod Brown of Ohio
Congratulations also to Austin Taylor. He is currently doing what those in politics consider God's work — he's a field organizer helping to elect Wendy Gooditis who is running for the House of Delegates in Virginia's 10th district. Taylor said, "I am a committed Democrat and heard about Wendy's race only weeks ago. After talking to Wendy herself, doing my research, and realizing how important this race really is, I packed up my car and moved six hours up from Bristol, Va., so I could help make a difference where it counts."
Field organizers are the lifeblood of politics. The job is to organize and mobilize the ground game and overall field work. That includes recruiting volunteers on a weekly basis to canvass and phonebook and building relationships with community leaders, volunteers, and voters to help strategize and implement effective messaging. Field organizers create events and generally work 12 hours a day, seven days a week. But as Taylor said, "Hey, that's politics and someone's got to do it." Wendy is lucky he is there.
Finally, congratulations also to Chase Sanders who recently began his new position as Events Manager for Leadership Greater Washington (LGW). There, he supports cross-departmental efforts in the LGW events space and helps facilitate the management of the various programming and events aspects of their multiple leadership programs. The goal of LGW is to bring leaders together to make a positive community impact in the Washington Metropolitan region.
Prior to joining LGW, Sanders produced events for the National Gay and Lesbian Chamber of Commerce. There, he helped organize and run innovative programming and their inspiring gala dinners. Sanders says, "I enjoy challenging myself and using my events skills and creativity to provide memorable experiences for the individuals who belong to the organizations I work for." He began his D.C. career with Public Media Platform, a non-profit startup.
LGBTQ Democrats briefed on D.C. ranked choice voting bill
Council may already have enough votes to pass it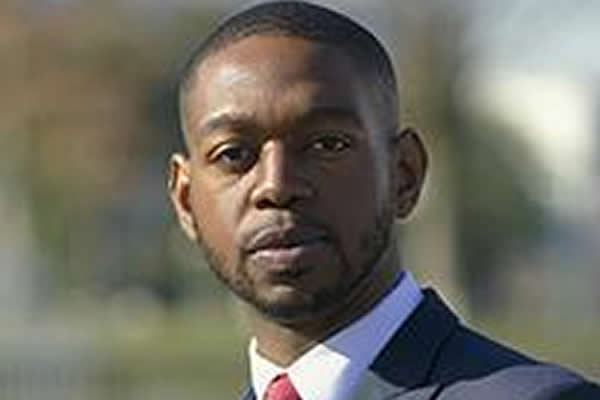 Members of D.C.'s Capital Stonewall Democrats, the city's largest local LGBTQ political group, received a briefing Monday night from the chief of staff for D.C. Council member Christina Henderson (I-At Large) on a bill she introduced in July calling for a "ranked choice" voting system for D.C. elections.
The bill, called the Voter Ownership, Integrity, Choice, and Equity (VOICE) Amendment Act of 2021, calls for D.C. to join about 50 other jurisdictions across the country, including New York City and San Francisco, in giving voters the option of ranking up to five candidates for a particular office in the order of their preference.
Under the ranked choice voting system, if a candidate receives more than 50 percent of the "first choice" votes, the candidate is declared the winner. But if no candidate receives greater than 50 percent of the first-choice votes in a race where there are three or more candidates, the system provides an instant runoff.
"The candidate with the fewest votes is eliminated, and voters who picked that candidate will have their votes count for their next choice," according to a statement released by Henderson at the time she introduced the legislation. "This process continues in rounds until there's a majority winner," the statement says.
T.J. Maloney, Henderson's chief of staff, told Capital Stonewall Democrats members during a virtual Zoom meeting that studies of the ranked choice voting system in jurisdictions where it has been adopted show that overall voter turnout has increased and, following a voter education process, voters appear to adjust and support the system.
Six other D.C. Council members joined Henderson in co-introducing the VOICE ranked choice voting bill, indicating it may already have a seven-vote majority in its favor on the 13-member Council. However, Council Chair Phil Mendelson (D-At-Large) does not support the current version of the bill, according to spokesperson Lindsay Walton.
Council member Charles Allen (D-Ward 6), the chair of the Council's Judiciary Committee where the bill was sent, has not scheduled a hearing on the bill, even though Allen is one of the bill's co-introducers.
Last week, the D.C. Democratic State Committee, which is the governing body of the D.C. Democratic Party and of which the Capital Stonewall Democrats is an affiliated member, voted to oppose the VOICE Act legislation. Some of its members said they believe a ranked choice voting system would be beneficial to the city's smaller political party candidates, including Republicans and Statehood Green Party candidates, and would place Democratic Party candidates at a disadvantage.
Gay Democratic activist John Fanning, who was an unsuccessful candidate for the Ward 2 D.C. Council seat in the 2020 D.C. Democratic primary, said he favors a simple runoff election system over a ranked choice voting system in cases where multiple candidates run, and none receive at least 50 percent of the vote.
Among the ranked choice bill's supporters is gay Democratic activist Austin Naughton, who serves as chair of the Ward 2 Democratic Committee. Naughton told the Washington Blade he is not an expert on the ranked choice voting system but his initial research into the system leads him to believe the system has the potential for providing a greater electoral voice for minority communities, including possibly the LGBTQ community and LGBTQ candidates who run for public office.
Capital Stonewall Democrats President Jatarious Frazier said the group was in the process of learning more about the ranked file voting system. No one raised the issue of the group taking a position on the legislation at Monday night's meeting.
Lesbian D.C. housing director to retire
Polly Donaldson worked to expand affordable units
Polly Donaldson, who has served as director of the D.C. Department of Housing and Community Development since 2015 as one of Mayor Muriel Bowser's first high-level LGBTQ appointments, announced on Sept. 10 that she will leave her position at the end of this month to retire.
A statement released by the mayor's office says Donaldson has led the design and implementation of the mayor's housing initiative that has produced more than 14,250 units of affordable housing with another 12,300 units under construction or in the planning stages.
"When I came into office and committed to investing at least $100 million into the Housing Production Trust Fund every year, I knew we would need a leader with a true passion for affordable housing to get those funds out the door and into the community – and Polly was the right person for the job," Bowser said in the statement.
"Then, two years ago, when we set a bold goal to build 36,000 new homes by 2025, with at least a third of them affordable, I was confident that Polly would have a plan to make that happen," the mayor said in her statement. "She leaves D.C. government with our city on track to meet that goal, and for that we are grateful, and we celebrate her service to our city."
At the time Donaldson began her job as the city's housing director she was a recognized expert in affordable housing and homeless related programs. She had served since 2004 as executive director of the Transitional Housing Corporation, a nonprofit organization that provides services to homeless people and develops programs for transitioning them into permanent homes.
HRC endorses McAuliffe, Ayala, Herring in Va.
Advocacy group on Tuesday announced statewide endorsements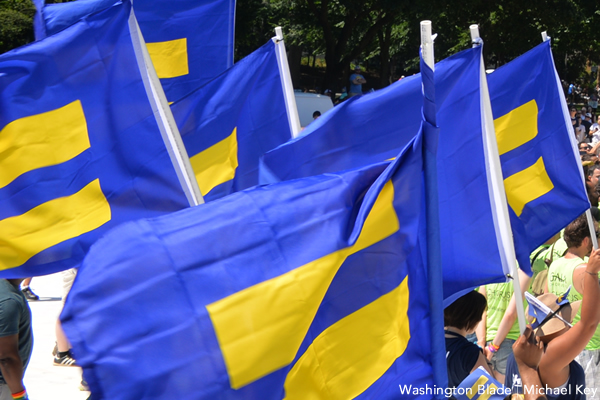 The Human Rights Campaign on Tuesday announced endorsements for three Virginia candidates on the statewide ballot in November.
These endorsements include Terry McAuliffe for governor, state Del. Hala Ayala (D-Prince William County) for lieutenant governor and Mark Herring for reelection as attorney general.

"All Virginians deserve leaders who will fight for their rights to achieve health and success regardless of who they are or who they love," said HRC in their press release. "The Human Rights Campaign is proud to endorse incredible champions who have spent their careers delivering on that promise of equality."

McAuliffe, who was governor from 2014-2018, signed an executive order prohibiting discrimination against LGBTQ state employees and vetoed every anti-LGBTQ bill that came across his desk during his tenure.

"Every human being deserves to be treated equally, live free from fear, and thrive regardless of who they are or who they love," McAuliffe said. "I am grateful for the support of the Human Rights Campaign, and together we will continue to ensure Virginia remains open and welcoming to all."

Herring, a vocal supporter of LGBTQ equality, in 2017 joined 18 other state attorneys general in calling on Congress to block then-President Trump's ban on transgender service members openly serving in the military.

Ayala, a state delegate since 2018, similarly co-sponsored and voted in support of numerous pro-equality bills, including the landmark Virginia Values Act, a bipartisan measure that made Virginia the first state in the South to extend nondiscrimination protections on the basis of sexual orientation and gender identity.

If elected, Ayala will become the Virginia's first female and woman of color lieutenant governor.

Virginia's statewide general election is Nov. 2. Early voting begins Friday.