December 23, 2017 at 12:43 pm EST | by Chris Gerard
Holiday-themed 2017 albums a mixed bag
Every holiday season, shoppers are inundated with a seemingly endless choice of festive new musical offerings to add to the family's traditional repertoire. This year is no exception with multiple new releases that cater to just about every style imaginable. We've examined 10 of the most prominent new holiday offerings and ranked them in descending order as most to least essential new additions to your holiday music library. (Christmas albums 2017)
No. 1. Kaskade 'Kaskade Christmas'
The Chicago-based EDM titan Kaskade might seen an odd choice to create a Christmas album, but he delivered a surefire winner, easily the must-own holiday album of the 2017 season. "Kaskade Christmas" is made for adding to that holiday party mix, elegant, festive and uber-cool. Kaskade's electronic rhythms are stripped-down and painted with Christmasy touches throughout and the vocalists he brings in keep with the chilly minimalism that is a nice contrast to the often over-the-top boisterousness of a typical holiday album. Two particular standouts are classic ballads: "Silent Night" features a sweet vocal performance by Ilsey, and "Holy Night" is Christmas cool, a seamless blend of the traditional and modern. This album was obviously a labor of love for Kaskade and he's created the essential holiday soundtrack for those classier and elegant gatherings where you want holiday, but not anything close to the crap that blares over department store speakers.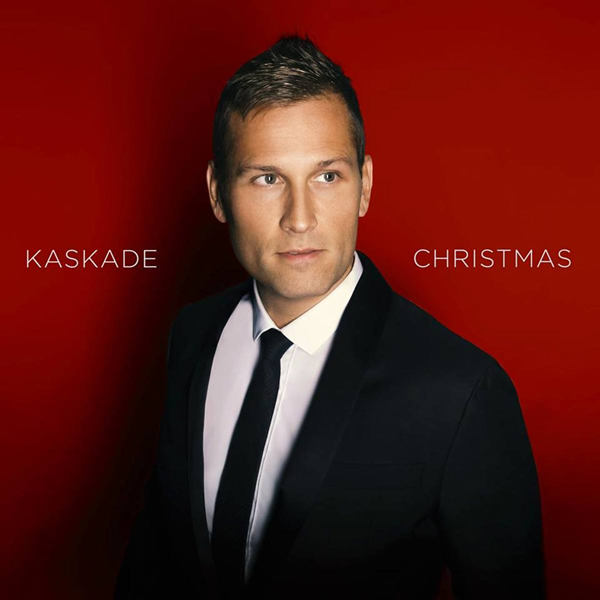 2. Gwen Stefani 'You Make it Feel Like Christmas'
Gwen Stefani has managed energetic ska/rock during her earlier days with No Doubt and then managed the transition to Top 40 dance/pop solo star. For her first holiday album, "You Make it Feel Like Christmas," Stefani takes on the role that she's always managed to fill no matter what style she's singing: entertainer. "You Make it Feel Like Christmas" is a a glossy frivolity, all smiles and cheer, with an engaging old-school vibe and sparkling vocals. The songs are mostly standards: "Silent Night," "Jingle Bells," "Santa Baby" (well, duh), and "the modern standard, Wham's "Last Christmas." Naturally, there's a duet with her hunky beau Blake Shelton, the upbeat and jubilant "You Make it Feel Like Christmas." Stefani delivers a knockout of a Christmas album, fun and classy, elegant and bursting with holiday cheer. If you add one Christmas album to your library this year, you could do far worse than "You Make it Feel Like Christmas."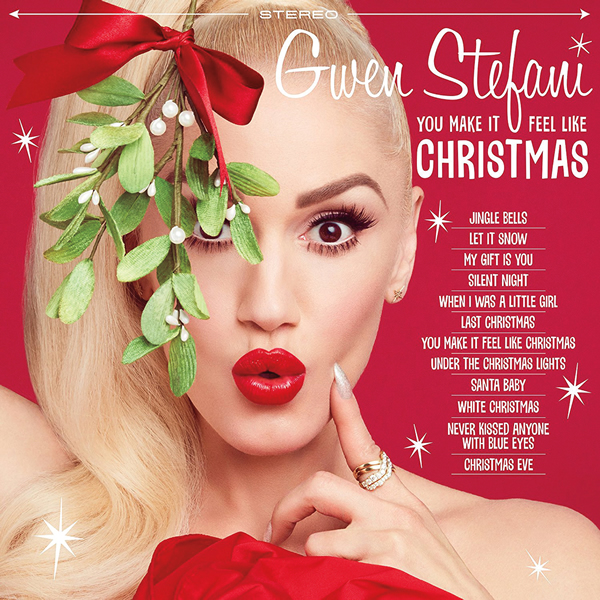 3. Leslie Odom, Jr. 'Simply Christmas'
Tony Award-winning star of "Hamilton," Leslie Odom, Jr. delivers the sweetly soulful "Simply Christmas." Odom is obviously going for a classic vibe and he achieves this down to the black and white album photo that could have been lifted straight from an earlier generation. Odom's supple voice shines as he runs through mostly familiar classics, with a few lesser-known gems thrown in for variety. Odom's take on "The Christmas Song," a carol that's been performed and recorded countless times, is particularly reverent and sublime. "Simply Christmas" is heavy on the ballads, so if you're going for upbeat holiday party music this might not be the best choice, but for a romantic evening in front of the fireplace it couldn't be more perfect.
4. Cheap Trick 'Christmas Christmas'
Legendary power-rockers Cheap Trick are the latest rockers to put their stamp on the holidays and they turn in a solid effort on "Christmas Christmas." The songs are mostly lesser-known tracks, although they do tackle a couple ballads: "Silent Night" doesn't quite work, but their bluesy take on "Please Come Home for Christmas" is a delight. The rockers are best, though, especially "Run Rudolph Run," "Merry Christmas Darlings" and the epic "Merry Xmas Everybody." Cheap Trick's "Christmas Christmas" will likely never be considered a classic holiday album, but it's certainly a worthy effort by a venerable band still going strong.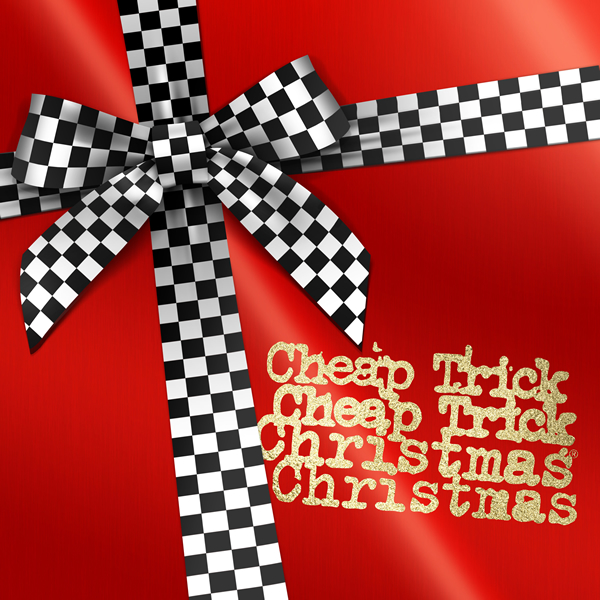 5. Fantasia 'Christmas After Midnight'
"American Idol" favorite Fantasia goes for the elegant romantic side of the holiday with a sophisticated set of classics and lesser-known tunes that's pleasant enough, but doesn't really live up to its full potential given the dynamic power of Fantasia's voice. It's a little too smooth and over-produced. Still, it's far from a disaster and there are moments of pure joy. Fantasia's jazzy saunter on "The Snow is Falling" is great, and "Merry Christmas, Baby" is the song on which her sparkling personality shines through the brightest. Yeah, we get another dose of "The Christmas Song," "Silent Night" and "Have Yourself a Merry Little Christmas," and Fantasia's renditions are pretty if unmemorable. "Baby, It's Cold Outside" is performed as a duet with Cee-Lo Green, and while Fantasia nails the pert attitude in her vocal, the song itself never quite gets beyond its usual creepiness. "Christmas After Midnight" feels like it could have been more impactful, but it's not awful by any means. Fantasia fans will love it; appeal beyond that is limited.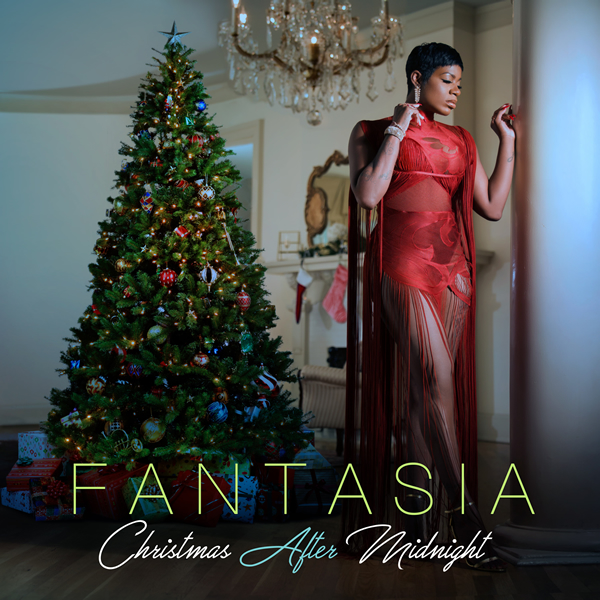 6. Lindsey Stirling 'Warmer in the Winter'
Violinist Lindsey Stirling offers up her dazzling musical skills on "Warmer in the Winter," a mostly light-hearted collection heavy on the fun. An early highlight is a cleverly arranged take on "You're a Mean One, Mr. Grinch" featuring popular teen vocalist Sabrina Carpenter. There are also moments of breathtaking beauty, such as Stirling's angelic instrumental renditions of "Carol of the Bells" and "What Child is This" (although technically the song was "Greensleeves" before the lyrics were written much later, so if it's instrumental it shouldn't really be titled "What Child is This" …. Eh, whatever. It's beautiful). The shrillness of Stirling's violin does kinda grate after a while, so this album might be better suited for a shuffle mix rather than listening all the way through.
7. Alabama 'American Christmas'
Country legends Alabama released their classic "Christmas," a 1985 collection that has become a standard, thanks in part to the smash "Christmas in Dixie." For their latest, "American Christmas," Alabama adds four originals to a mix of standards that also includes a new version of "Christmas in Dixie." A mix of religious and secular tunes, "American Christmas" is an earnest collection that doesn't really grab you, but is perfectly fine for background music or as part of a mix to play on Christmas morning. Perhaps, inevitably though, there is one maudlin ballad: "First Christmas Without Daddy." It's poignant, but for those of us who quickly flip through "Blue Christmas" and prefer holiday music not drenched in sadness, it's not likely to be at the top of our holiday playlist. The album as a whole is solid if predictable, which perhaps is the point. With Alabama you know what you're gonna get and that ain't necessarily a bad thing.
8. Sia 'Everyday is Christmas'
It must have seemed like a sure thing: pop phenom Sia, one of the top purveyors of pop gold these days both as a songwriter and performer, teaming up with uber-producer and songwriter Greg Kurstin on a collection of newly written Christmas songs with a modern pop sheen. A holiday album of all new originals is a bit unusual these days, as people are largely traditionalists when it comes to Christmas and like to hear their standards. It can work, though, if this songs are good enough. On "Everyday is "Christmas," alas, they just aren't. It's a bit like tinsel that's supposed to make your tree all shiny and festive but instead turns it cheap and tacky. "Puppies are Forever" (yeah, really) is about as odious a throwaway as you'll find, "Ho Ho Ho" tries to be festive but Sia's overly mannered vocals never convey anything other than an affinity for autotune. The ballad "Underneath the Mistletoe" is nice enough, but by and large "Everyday is Christmas" falls flat.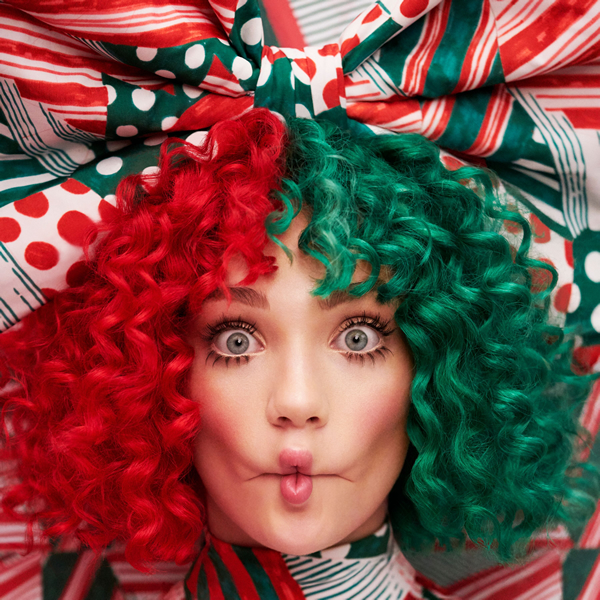 9. Hanson 'Finally It's Christmas'
Two decades ago, back when they were still a teen-pop sensation, Hanson released the now-standard holiday collection "Snowed In." Now in their 30s, the trio delivers the long-awaiting follow-up, "Finally It's Christmas" and it's not quite so quite. It's overproduced, forced and never transcends its rather bland formula. Not much personality or sincerity to be found. The song selections are uninspired as well: did the world really need another version of the already migraine-inducing "Wonderful Christmas Time"? Sir Paul still has yet to atone for unleashing that atrocity upon the world and Hanson renders it, if anything, even more annoying. Their attempt at a Christmas-rock "Til New Years Night" is limp and the obligatory cover of Mariah Carey's "All I Want for Christmas" has all the personality of water-down eggnog (without rum). Unless you're a Hanson aficionado (and apparently they do exist), "Finally It's Christmas" can safely stay in its shrinkwrap. "Snowed In" is by far the better of the two, with the younger version of the trio actually managing to instill some enthusiasm and holiday spirit, unlike this leaden collection.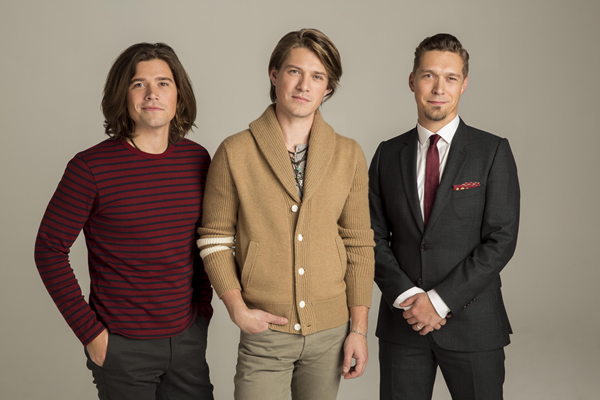 10. 'The Star (Original Motion Picture Soundtrack)'
Sony Pictures' critically panned animated Christmas film "The Star" has an accompanying soundtrack that is, well, as bad as the firm purportedly is (and I make no claims to having seen it, but the reviews are pretty harsh). Most of the tracks are performed by gospel or contemporary Christian artists and it's a mixed bag. Casting Crowns perhaps owns the gem of the collection with the beautiful "His Eye is on the Sparrow" and country singer Jake Owen does a nice job on "What Child is This?" Zara Larsson doesn't quite have the gravitas to pull off a convincing "Mary, Did You Know?" (check out Cee-Lo Green's definitive version from a few years back instead). The big opening ballad and title song, "The Star" by Mariah Carey, is insipid and dreary. There are a few tracks worth downloaded from your favorite online retailer, but the album as a whole is spotty.