Trump fires all members of HIV/AIDS council without explanation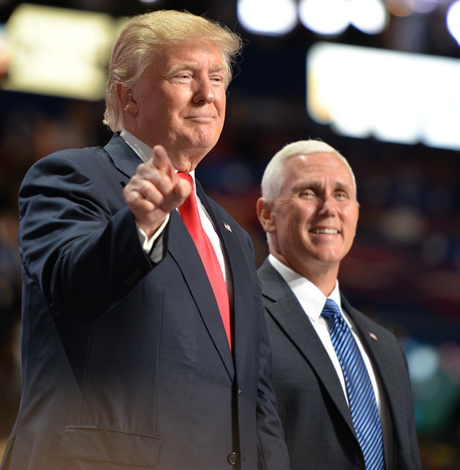 With no explanation, the White House has terminated members of the Presidential Advisory Council on HIV/AIDS amid widespread discontent with President Trump's approach to the epidemic.
After six members of PACHA resigned in June, the White House on Wednesday terminated the remaining 16 members without explanation via a letter from FedEx.
Scott Schoettes, a Chicago-based HIV/AIDS activist and senior attorney for Lambda Legal, was one of the six who resigned in June over Trump's inaction on HIV/AIDS and said on Twitter the remaining members were fired.
"No respect for their service," Schoettes said. "Dangerous that #Trump and Co. (Pence esp.) are eliminating few remaining people willing to push back against harmful policies, like abstinence-only sex ed."
Remaining #HIV/AIDS council members booted by @realDonaldTrump. No respect for their service. Dangerous that #Trump and Co. (Pence esp.) are eliminating few remaining people willing to push back against harmful policies, like abstinence-only sex ed. #WeObject #PACHA6 #Resist

— Scott A. Schoettes (@PozAdvocate) December 28, 2017
Sources with knowledge of PACHA said many council members were fired even though additional time remained on their terms as advisers. The terminated members, sources said, were given the option to reapply after Tuesday.
Gabriel Maldonado, CEO of the Riverside, Calif.,-based LGBT and HIV/AIDS group Truevolution, was a remaining member of PACHA and confirmed they were fired, but said the "explanation is still unclear."
"I can only speculate," Maldonado said. "Like any administration, they want their own people there. Many of us were Obama appointees. I was an Obama appointee and my term was continuing until 2018."
Maldonado said "ideological and philosophical differences" with the administration are a potential reason for the terminations.
As an example, Maldonado cited a recent Washington Post report the Centers for Disease Control is banned from using words like "diversity" and "transgender" in budget documents. The CDC director has denied those words are banned.
"I was co-chair of the disparities committee, so much of my advocacy and policy references surrounded vulnerable populations, addressing issues of diverse communities, specifically looking at the impacts of the LGBT community, namely, the disproportionate impact of HIV and AIDS to people of color, gay men, transgender women," Maldonado said. "And a lot of those key vulnerable populations are not being prioritized in this administration."
Maldonado added he intends to publish an open letter to the community about his termination on Friday.
Also among the terminated members was Patrick Sullivan, a professor of epidemiology at the Emory University Rollins School of Public Health.
"My reaction is that our focus should be on the policies that PACHA addresses," Sullivan said. "These issues are critical to people's health, and are critical to making new HIV infections rare. At PACHA's last meeting in August, the Council urged the Administration to affirm the National HIV/AIDS Strategy through 2020. Doing this would be a great way for the administration to set the tone and lay out national roadmap of priorities for a new PACHA."
Created in 1995, PACHA has provided advice starting in the Clinton administration and into the George W. Bush and Obama administrations on policy and research to promote effective treatment and prevention for HIV — maintaining the goal of finding a cure.
In September, Trump signed an executive order that renewed PACHA along with 31 other presidential bodies for an additional year.
Trump's termination of council members isn't the first time an administration cleaned house on PACHA. The Obama administration eliminated all of George W. Bush's appointees before making new appointments.
Kaye Hayes, executive director of PACHA, affirmed the council members were terminated on Wednesday, but said there's more to the story.
"They were also thanked for their leadership, dedication and commitment to the effort," Hayes said. "Changing the makeup of federal advisory committee members is a common occurrence during Administration changes. The Obama administration dismissed the George W. Bush administration appointees to PACHA in order to bring in new voices. All PACHA members are eligible to apply to serve on the new council that will be convened in 2018."
Jim Driscoll, a gay Nevada-based HIV/AIDS activist who supported Trump in 2016, said replacement of PACHA members "is standard practice" for a new administration.
"Now they need to find bonafide community people with appropriate expertise and the ability to adapt to the changed political circumstances," Driscoll said. "It is fully understandable why a president would not want people who oppose his policies and might be happy to see him impeached serving as his HIV advisors. That would serve the needs of neither the president nor of people living with HIV-AIDS."
But Maldonado said the termination of PACHA members during the Trump administration is only partially consistent with the Obama years.
"It is common for appointees to be terminated and for folks to kind of want their own people in," Maldonado said. "I think where the discrepancy comes in is why a year later, No. 1? Two, many of us, our terms were over earlier this year and we were sworn back in, and three were stayed on nearly four months after an executive order was signed continuing the council."
In June, six members of PACHA resigned their posts in protest over what they called inaction from Trump on the global HIV/AIDS epidemic. An estimated 1.2 million people have HIV/AIDS in the United States and 37 million have the disease worldwide.
Chief among the reasons was the absence of leadership at the White House on HIV/AIDS. To date, the White House has yet to appoint a director of the Office of National AIDS Policy, which was one of the reasons the six members of PACHA resigned in June.
Trump's fiscal year 2018 budget proposal also sought massive cuts to HIV/AIDS programs, including $150 million on HIV/AIDS programs at the Centers for Disease Control and more than $1 billion in cuts from global programs like the PEPFAR Global Fund to Fight AIDS, Tuberculosis & Malaria. The Republican-controlled Congress has thus far continued to fund these programs at previous levels.
Maldonado noted the PACHA terminations are taking place at the year's end after the June resignations, which he said is "a little too coincidental."
"The timing is a little bit unorthodox compared to what the Obama administration's approach was," Maldonado said.
Maldonado said he represented a younger demographic on PACHA as the only member under the age of 30, which he said is where the majority of new HIV infections are occurring, and as a young, black gay man.
"I just am coming to the acknowledgment that the traditional tactics of politicking and policy and strategy and negotiation, the kind of standard tools that we're trying to use, that the status quo is no longer acceptable," Maldonado said. "The tactics that we had are kind of obsolete, and now we need to craft new strategy to address the troubling and unsettling revelations, particularly around the silence and inaction that have taken place around HIV and AIDS."
Since the resignations in June, Trump has made public statements on HIV/AIDS consisting of proclamations on National HIV Testing Day and World AIDS Day. Neither statement included an explicit mention of LGBT people, who have faced the brunt of the disease.
The White House deferred comment to the Department of Health & Human Services, which provided the statement from the PACHA executive director.
New appointments may be coming soon. The Blade reported in October gay Republicans familiar with HIV/AIDS issues and LGBT issues have been among those contacted by a Trump administration official for possible appointments to PACHA.
Federal judge blocks White House from ending Title 42
Advocacy groups say policy further endangered LGBTQ asylum seekers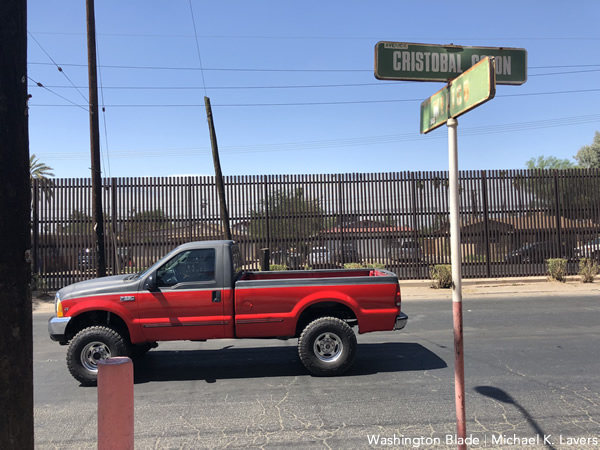 A Centers for Disease Control and Prevention rule that closed the Southern border to most asylum seekers and migrants because of the pandemic was to have ended Monday, but it remains in place after a federal judge blocked the Biden administration's plans to end it.
The White House last month announced it would terminate Title 42, a policy the previous administration implemented in March 2020.
U.S. District Judge Robert Summerhays in Louisiana on May 20 issued a ruling that prevented the Biden administration from terminating the Trump-era policy. White House Press Secretary Karine Jean-Pierre in a statement announced the Justice Department will appeal the decision, while adding the administration "will continue to enforce the CDC's 2020 Title 42 public health authority pending the appeal."
"This means that migrants who attempt to enter the United States unlawfully will be subject to expulsion under Title 42, as well as immigration consequences such as removal under Title 8 (of the U.S. Code)," said Jean-Pierre.
Advocacy groups and members of Congress with whom the Washington Blade has spoken since Title 42 took effect say it continues to place LGBTQ asylum seekers and other vulnerable groups who seek refuge in the U.S. at even more risk.
Oluchi Omeoga, co-director of the Black LGBTQIA+ Migrant Project, last month described Title 42 as a "racist and harmful policy." ORAM (Organization of Refuge, Asylum and Migration) Executive Director Steve Roth said Title 42 "put asylum seekers in harm's way in border towns and prevented them from seeking safety in the United States."
Title 42 was to have ended less than a month after five members of Congress from California visited two LGBTQ shelters for asylum seekers in the Mexican border city of Tijuana.
The Council for Global Equality, which organized the trip, in a tweet after Summerhays issued his ruling described Title 42 as a "catastrophe."
"The Biden administration cannot breathe a sign of relief until it's a matter of the past," said the Council for Global Equality on Saturday. "We remain committed to end Title 42."
#Title42 is a catastrophe — and the Biden administration cannot breathe a sigh of relief until it's a matter of the past. We remain committed to #EndTitle42. https://t.co/9EKJTiJzoV

— The Council for Global Equality (@Global_Equality) May 20, 2022
U.S. official meets with Brittney Griner
Consular visit took place on May 19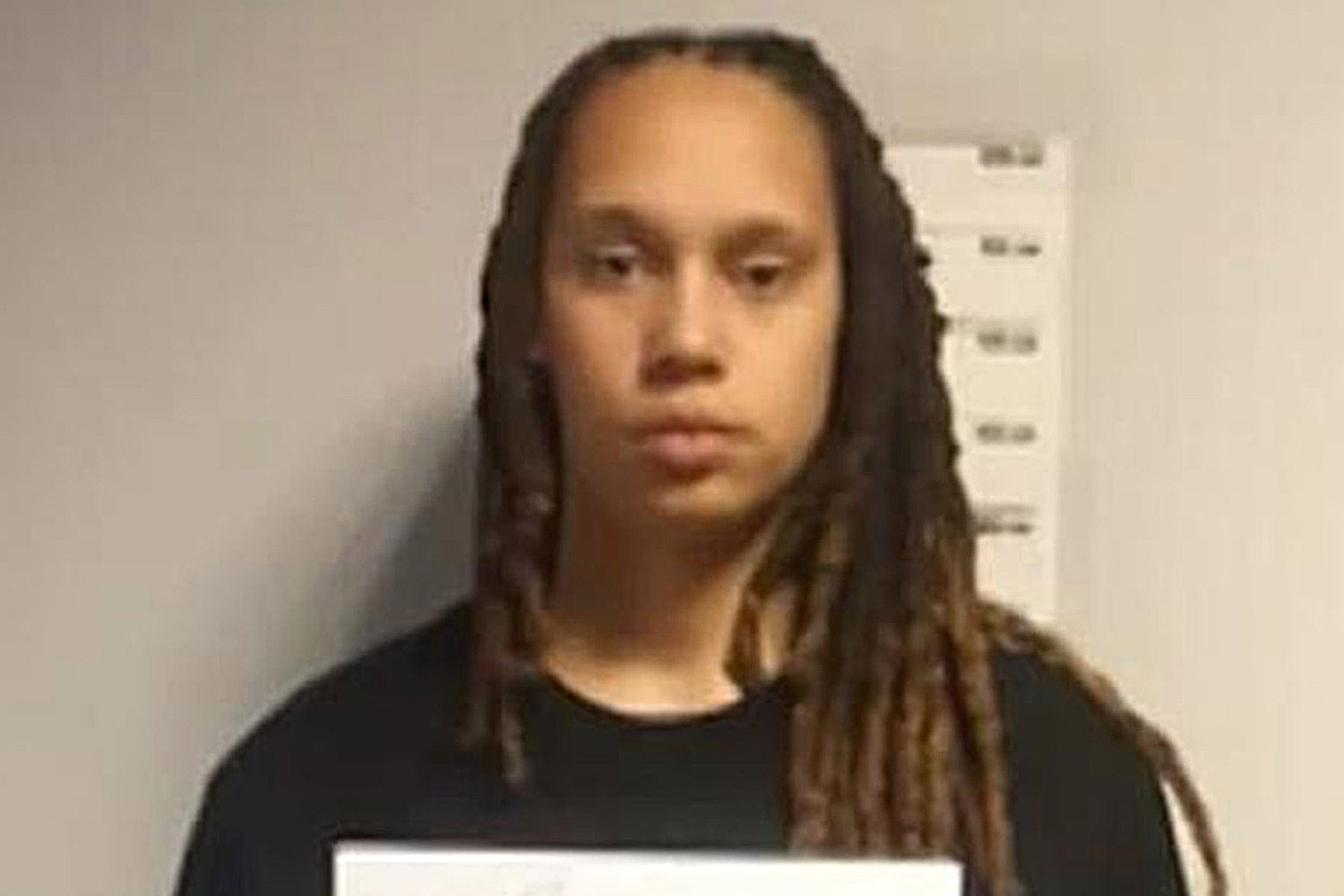 A U.S. consular official on May 19 visited detained WNBA star Brittney Griner in Russia.
State Department spokesperson Ned Price on Friday told reporters during a virtual briefing the officer "found her continuing to do as well as could be expected under these exceedingly challenging circumstances." The officer met with Griner two days after U.S. Ambassador to Russia John Sullivan said Russian officials had denied consular visits with her three times this month.
"Our message is a clear and simple one," said Price. "We continue to insist that Russia allow consistent and timely consular access to all U.S. citizen detainees. One-off visits are not sufficient, and we will continue to call on Moscow to uphold its commitments under the Vienna Convention for consistent and timely access as well."
Griner — a center for the Phoenix Mercury and a two-time Olympic gold medalist who is a lesbian and married to her wife — was taken into custody at Moscow's Sheremetyevo Airport in February. Russian officials said customs inspectors found hashish oil in her luggage.
The State Department has determined Russia "wrongfully detained" Griner.
A Russian court on May 13 extended her detention for another month. The Women's National Basketball Players Association, a union that represents WNBA players, has endorsed a petition that urges the Biden administration to "prioritize" Griner's release.
Secretary of State Antony Blinken spoke with Griner's wife, Cherelle Griner, on May 14.
U.S. announces more funding to fight HIV/AIDS in Latin America
Jill Biden made announcement on Saturday in Panama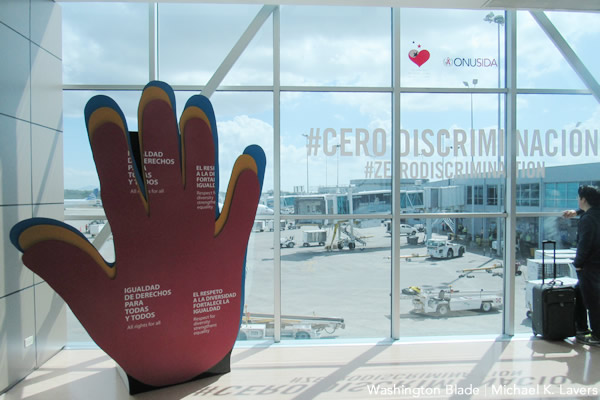 First lady Jill Biden on Saturday announced the U.S. will provide an additional $80.9 million to the fight against HIV/AIDS in Latin America.
Biden during a visit to Casa Hogar el Buen Samaritano, a shelter for people with HIV/AIDS in Panama City, said the State Department will earmark an additional $80.9 million for President's Emergency Plan for AIDS Relief-funded work in Latin America. A Panamanian activist with whom the Washington Blade spoke said LGBTQ people were among those who met with the first lady during her visit.
Pope Francis visited the shelter in 2019.
"I'm glad we have the opportunity to talk about how the United States and Panama can work together to combat HIV," said the first lady.
Michael LaRosa, the first lady's spokesperson, noted Panama will receive $12.2 million of the $80.9 million in PEPFAR funding.
"This funding, pending Congressional notification, will support expanded HIV/AIDS services and treatment," said LaRosa.
UNAIDS statistics indicate an estimated 31,000 Panamanians were living with HIV/AIDS in 2020. The first lady's office notes the country in 2020 had the highest number of "newly notificated cases of HIV/AIDS" in Central America.
The first lady visited Panama as part of a trip that included stops in Ecuador and Costa Rica.
The Summit of the Americas will take place next month in Los Angeles. The U.S. Agency for International Development and PEPFAR in April announced they delivered more than 18 million doses of antiretroviral drugs for Ukrainians with HIV/AIDS.