Trump fires all members of HIV/AIDS council without explanation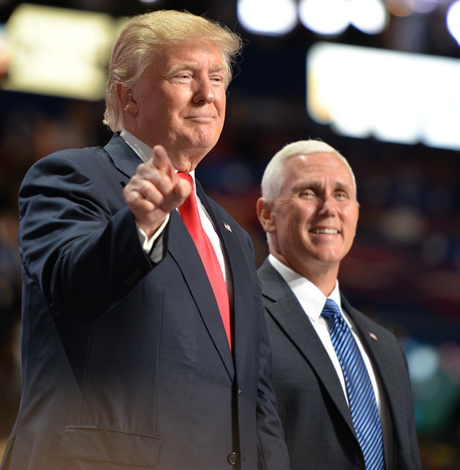 With no explanation, the White House has terminated members of the Presidential Advisory Council on HIV/AIDS amid widespread discontent with President Trump's approach to the epidemic.
After six members of PACHA resigned in June, the White House on Wednesday terminated the remaining 16 members without explanation via a letter from FedEx.
Scott Schoettes, a Chicago-based HIV/AIDS activist and senior attorney for Lambda Legal, was one of the six who resigned in June over Trump's inaction on HIV/AIDS and said on Twitter the remaining members were fired.
"No respect for their service," Schoettes said. "Dangerous that #Trump and Co. (Pence esp.) are eliminating few remaining people willing to push back against harmful policies, like abstinence-only sex ed."
Remaining #HIV/AIDS council members booted by @realDonaldTrump. No respect for their service. Dangerous that #Trump and Co. (Pence esp.) are eliminating few remaining people willing to push back against harmful policies, like abstinence-only sex ed. #WeObject #PACHA6 #Resist

— Scott A. Schoettes (@PozAdvocate) December 28, 2017
Sources with knowledge of PACHA said many council members were fired even though additional time remained on their terms as advisers. The terminated members, sources said, were given the option to reapply after Tuesday.
Gabriel Maldonado, CEO of the Riverside, Calif.,-based LGBT and HIV/AIDS group Truevolution, was a remaining member of PACHA and confirmed they were fired, but said the "explanation is still unclear."
"I can only speculate," Maldonado said. "Like any administration, they want their own people there. Many of us were Obama appointees. I was an Obama appointee and my term was continuing until 2018."
Maldonado said "ideological and philosophical differences" with the administration are a potential reason for the terminations.
As an example, Maldonado cited a recent Washington Post report the Centers for Disease Control is banned from using words like "diversity" and "transgender" in budget documents. The CDC director has denied those words are banned.
"I was co-chair of the disparities committee, so much of my advocacy and policy references surrounded vulnerable populations, addressing issues of diverse communities, specifically looking at the impacts of the LGBT community, namely, the disproportionate impact of HIV and AIDS to people of color, gay men, transgender women," Maldonado said. "And a lot of those key vulnerable populations are not being prioritized in this administration."
Maldonado added he intends to publish an open letter to the community about his termination on Friday.
Also among the terminated members was Patrick Sullivan, a professor of epidemiology at the Emory University Rollins School of Public Health.
"My reaction is that our focus should be on the policies that PACHA addresses," Sullivan said. "These issues are critical to people's health, and are critical to making new HIV infections rare. At PACHA's last meeting in August, the Council urged the Administration to affirm the National HIV/AIDS Strategy through 2020. Doing this would be a great way for the administration to set the tone and lay out national roadmap of priorities for a new PACHA."
Created in 1995, PACHA has provided advice starting in the Clinton administration and into the George W. Bush and Obama administrations on policy and research to promote effective treatment and prevention for HIV — maintaining the goal of finding a cure.
In September, Trump signed an executive order that renewed PACHA along with 31 other presidential bodies for an additional year.
Trump's termination of council members isn't the first time an administration cleaned house on PACHA. The Obama administration eliminated all of George W. Bush's appointees before making new appointments.
Kaye Hayes, executive director of PACHA, affirmed the council members were terminated on Wednesday, but said there's more to the story.
"They were also thanked for their leadership, dedication and commitment to the effort," Hayes said. "Changing the makeup of federal advisory committee members is a common occurrence during Administration changes. The Obama administration dismissed the George W. Bush administration appointees to PACHA in order to bring in new voices. All PACHA members are eligible to apply to serve on the new council that will be convened in 2018."
Jim Driscoll, a gay Nevada-based HIV/AIDS activist who supported Trump in 2016, said replacement of PACHA members "is standard practice" for a new administration.
"Now they need to find bonafide community people with appropriate expertise and the ability to adapt to the changed political circumstances," Driscoll said. "It is fully understandable why a president would not want people who oppose his policies and might be happy to see him impeached serving as his HIV advisors. That would serve the needs of neither the president nor of people living with HIV-AIDS."
But Maldonado said the termination of PACHA members during the Trump administration is only partially consistent with the Obama years.
"It is common for appointees to be terminated and for folks to kind of want their own people in," Maldonado said. "I think where the discrepancy comes in is why a year later, No. 1? Two, many of us, our terms were over earlier this year and we were sworn back in, and three were stayed on nearly four months after an executive order was signed continuing the council."
In June, six members of PACHA resigned their posts in protest over what they called inaction from Trump on the global HIV/AIDS epidemic. An estimated 1.2 million people have HIV/AIDS in the United States and 37 million have the disease worldwide.
Chief among the reasons was the absence of leadership at the White House on HIV/AIDS. To date, the White House has yet to appoint a director of the Office of National AIDS Policy, which was one of the reasons the six members of PACHA resigned in June.
Trump's fiscal year 2018 budget proposal also sought massive cuts to HIV/AIDS programs, including $150 million on HIV/AIDS programs at the Centers for Disease Control and more than $1 billion in cuts from global programs like the PEPFAR Global Fund to Fight AIDS, Tuberculosis & Malaria. The Republican-controlled Congress has thus far continued to fund these programs at previous levels.
Maldonado noted the PACHA terminations are taking place at the year's end after the June resignations, which he said is "a little too coincidental."
"The timing is a little bit unorthodox compared to what the Obama administration's approach was," Maldonado said.
Maldonado said he represented a younger demographic on PACHA as the only member under the age of 30, which he said is where the majority of new HIV infections are occurring, and as a young, black gay man.
"I just am coming to the acknowledgment that the traditional tactics of politicking and policy and strategy and negotiation, the kind of standard tools that we're trying to use, that the status quo is no longer acceptable," Maldonado said. "The tactics that we had are kind of obsolete, and now we need to craft new strategy to address the troubling and unsettling revelations, particularly around the silence and inaction that have taken place around HIV and AIDS."
Since the resignations in June, Trump has made public statements on HIV/AIDS consisting of proclamations on National HIV Testing Day and World AIDS Day. Neither statement included an explicit mention of LGBT people, who have faced the brunt of the disease.
The White House deferred comment to the Department of Health & Human Services, which provided the statement from the PACHA executive director.
New appointments may be coming soon. The Blade reported in October gay Republicans familiar with HIV/AIDS issues and LGBT issues have been among those contacted by a Trump administration official for possible appointments to PACHA.
Bill would create LGBTQ veterans advisory committee at VA
Advocacy groups back U.S. Rep. Chris Pappas (D-N.H.)'s measure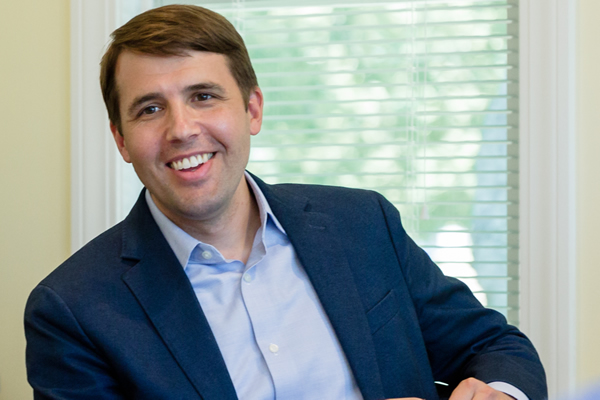 New Hampshire Congressman Chris Pappas has introduced a bill that would create an LGBTQ veterans advisory committee at the Department of Veterans Affairs.
A press release that the New Hampshire Democrat's office released notes "many LGBTQ+ veterans faced systemic discrimination and were unfairly denied their VA benefits under 'Don't Ask, Don't Tell' and continue to run into roadblocks when attempting to access benefits or programs afforded to non-LGBTQ+ veterans, such as health care, burial and memorial, education, and home loan benefits."
"LGBTQ+ veterans, whether they served during the 'Don't Ask, Don't Tell' era, in the years following, or more recently during the Trump administration's transgender military ban, all face unique challenges after separation or retirement," said Pappas. "LGBTQ+ veterans' voices need to be heard and effectively represented at the highest levels of VA. Establishing an LGBTQ Veterans Advisory Committee will ensure that VA benefits and services are accessible and responsive to the needs of the LGBTQ+ veterans community."
The committee that Pappas' bill would create would "reflect the diversity and unique needs of the LGBTQ+ veterans community by including professionals in fields related to health care and other needs unique to LGBTQ+ veterans, at least one lesbian, gay, or bisexual veteran with a service-connected disability, at least one transgender veteran with a service-connected disability, minority LGBTQ+ veterans, and LGBTQ+ veterans who have been both voluntarily and involuntarily separated from service."
The committee, among other things, would assess "the needs of LGBTQ+ veterans with respect to benefits and programs" the VA administers. The committee would also recommend "needed adjustments and improvements to best meet the needs of LGBTQ+ veterans."
Pappas' office notes the Minority Veterans of America, Out in National Security and the Modern Military Association of America are among the groups that support his bill.
"It remains as important as ever to get the ground truth on how LGBTQ+ veterans experience VA services — and then to use that information to improve the system," said Out in National Security President Luke Schleusener in the press release that Pappas' office released. "The historical discrimination that LGBTQ+ veterans experienced in service to their country and from American society make culturally competent and informed care a special responsibility and obligation of the VA. We are grateful for Rep. Pappas' leadership on this effort, and applaud his work for us across the LGBTQ+ community."
Judge dismisses lawsuit against Va. school guidelines for transgender students
Christian Action Network and other conservative groups filed suit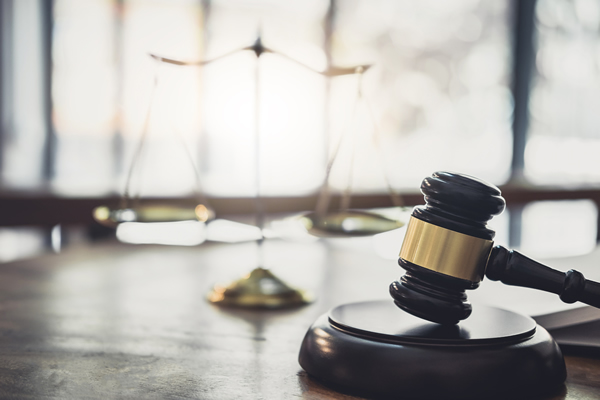 Lynchburg Circuit Court Judge J. Frederick Watson on Tuesday dismissed a lawsuit that challenged the Virginia Department of Education's model policies for transgender students that are to be implemented for the 2021-2022 school year.
The VDOE introduced the policies in March to better protect and affirm trans and non-binary students in schools, considering they are more likely to face discrimination and harassment from their peers and students. The directives would require Virginia schools to allow them to use school bathrooms and locker rooms that conform to their gender identity and pronouns and a name that reflects their gender identity.
Several conservative organizations, including the Christian Action Network, and families whose children attend Lynchburg public schools had sought to overturn the VDOE's policies. The groups cited their need to protect their right to free speech and religion under the First Amendment.
Challenging the enactment of non-binary and trans-inclusive school policies in Virginia is not a new occurence.
Tanner Cross, a Loudoun County teacher, was suspended in May after stating he would not use trans students' preferred pronouns. Circuit Judge James E. Plowman, Jr., who invoked Pickering v. Board of Education, a 1968 U.S. Supreme Court ruling in favor of a teacher that stated they have the right to provide commentary on issues of public importance without being dismissed from their position, reinstated Cross after he filed a lawsuit,
Equality Virginia on Tuesday a statement celebrated what they described as "a win for Virginia schools and students."
"This ruling is important progress and emphasizes the continued need to protect transgender and non-binary youth in Virginia," said Executive Director Vee Lamneck. "These policies will create safer classrooms and will reduce bullying, discrimination and harassment. It's imperative school boards adopt these policies as soon as possible because the lives of transgender students are at risk."
Equality Virginia, ACLU of Virginia, and more than 50 other organizations and school board leaders across the state filed an amicus brief earlier this month encouraging the court to deny the lawsuit.
The brief's arguments included references to historic lawsuits like Brown v. Board of Education and Grimm v. Gloucester City School Board that specifically addressed inequalities in schools for minority students.
While Tuesday's ruling is a win for LGBTQ rights advocates in education and their respective students, there still remains a final barrier to ensure that the VDOE's policies are sanctioned in the fall.
"The dismissal clears one statewide hurdle for the guidelines and limits future challenges," reports the Virginian-Pilot newspaper. "But it leaves the fight to continue at local school boards, which are currently debating how or if to implement policies before the start of the school year."
Comings & Goings
Ward named project manager at REACH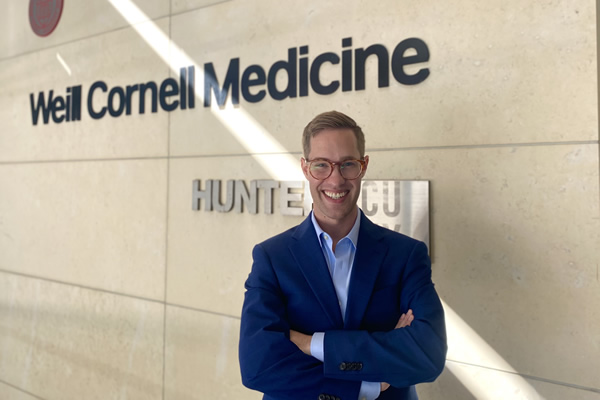 The Comings & Goings column is about sharing the professional successes of our community. We want to recognize those landing new jobs, new clients for their business, joining boards of organizations and other achievements. Please share your successes with us at: [email protected]. 
The Comings & Goings column also invites LGBTQ+ college students to share their successes with us. If you have been elected to a student government position, gotten an exciting internship, or are graduating and beginning your career with a great job, let us know so we can share your success. 
Congratulations to Adam Ward on his new position as program manager and biostatistician for the newly formed Research Enterprise to Advance a Cure for HIV (REACH) Collaboratory, based at Weill Cornell Medicine in New York City. This is a multi-institution project recently funded by the National Institutes of Health through the Martin Delaney Collaboratories program, with institutions represented from the U.S., Canada, Mexico, Uganda, and the U.K.
Upon accepting the position, Ward said, "I am humbled to take on this role and to have the opportunity to continue working in the HIV cure field — work that I find so personally meaningful and fulfilling. I genuinely believe that the science this collaboratory will undertake over the next five years will be some of the most impactful in the field, and I am looking forward to supporting it as well as to the progress that will be made. Additionally, community engagement is a key component of this work, so please look for future opportunities to be involved and to learn more."
Ward began his Ph.D. in epidemiology in 2016 at George Washington University, and worked as a Research Assistant then Research Associate in the laboratory of R. Brad Jones conducting HIV cure research. Ward's research focused on several areas, including developing new pre-clinical models to test HIV cure strategies, studying how HIV hides in cells of the central nervous system, and investigating drivers of inflammation and associated comorbidities in cohorts of participants living with HIV.
Ward has worked as a Graduate Student Researcher at North Carolina State University, Department of Molecular Biomedical Science. He was an Honors Village Community Director, North Carolina State University. He has been a contributing author to numerous publications and has done presentations and sessions at conferences around the world.
Ward has his bachelor's degree in Environmental Sciences from North Carolina State University; his master's degree in Comparative Biomedical Sciences, North Carolina State University; and is slated to receive his Ph.D. in epidemiology from the George Washington University in D.C.
Congratulations also to Zachary L. Baum on his new position with New York State United Teachers Union (NYSUT) as Regional Political Organizer for Long Island. Baum is a communications and public affairs professional with more than 10 years of experience working in the public and private sectors. He has an extensive track record of delivering results on complex intergovernmental matters regarding environmental policy, housing policy, economic development, food policy, and public health.
Prior to joining NYSUT, Baum was chief of staff to Brookhaven Council member Jonathan Kornreich. He has worked for Stanton PRM as a senior account executive. Baum also worked as a political organizer for Michael Bloomberg in 2020 and prior to that for the Office of Suffolk County Executive as a Community Affairs Liaison.
Baum earned his bachelor's degree in political science with distinction from SUNY Stony Brook Universit; and his master's of public administration with a concentration in public management from the Austin W. Marxe School of Public and International Affairs, Baruch College, New York.