School denies gay high school couple chance to become prom kings
students have started a petition to change the policy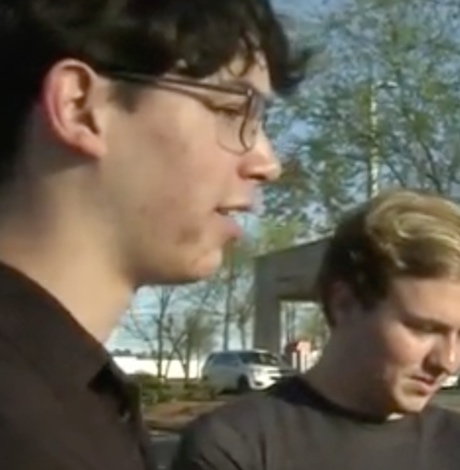 A gay high school couple was denied the chance to participate in their school's prom court.
Joel Lerner and Carter Hebert, who have been dating for six months, were gearing up to attend their prom at Chattahoochee High School in Johns Creek, Ga. The prom would have been even more special for the couple since their classmates had nominated them to be in the Royal Court. The process required three boys to be nominated for king and three girls nominated for queen.
Lerner and Hebert were two of the three boys nominated but FOX 5 reports that administrators told the couple they could not win prom king and king.
"I was really happy at first– wow, we have the opportunity to be this year's high school king and king," Lerner told FOX 5. "It was heartbreaking."
The school released a statement explaining that nominations were already set up in a way that required students to choose a king from a list of male nominees and a queen from a list of female nominees.
"The students were told that because nominations have been made and the process is underway, the school administration is not in a position to make changes at this time. If they would like to change the process moving forward, student leaders are encouraged to present a proposal to the school's administration and governance board," the school said in a statement.
Students have started a Change.org petition with hopes to change the school's policy in the future.
"We want change the focus, so that in future people in a similar situation as ours can have an equal opportunity as heterosexual couples. The same goal still stands, but with focus on the future, instead of this year's Prom," the petition reads.
Bill would require universities to apply for Title IX religious exemption waiver
Measure seeks to highlight anti-LGBTQ higher education institutions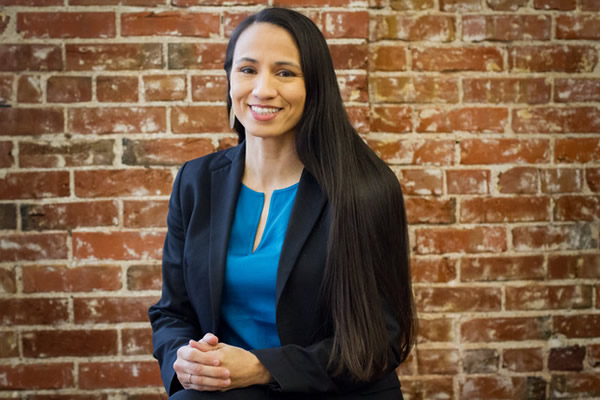 Four members of Congress on Thursday introduced a bill that would require federally-funded universities to apply for a waiver from the U.S. Department of Education before they can receive a religious exemption from Title IX of the Education Amendments of 1972.
A press release that U.S. Reps. Katherine Clark (D-Mass.), Chris Pappas (D-N.H.), Sharice Davids (D-Kan.) and Mondaire Jones (D-N.Y.) issued notes the Exposing Discrimination in Higher Education Act would also require "the Department of Education and the exempted higher education institutions to prominently display the waiver on their websites in order to inform students of their beliefs before arriving on campus."
The members of Congress note "several higher education institutions across the U.S." beginning in 2013 "applied for religious exemptions with the Department of Education that would allow them to discriminate against LGBTQ students on campus." The Department of Education during the previous White House sought to revoke the waiver application requirement.
"These exemptions allow students to be removed from extracurricular organizations, leadership posts, sports teams, and even be expelled simply for being members of the LGBTQ community," reads the press release.
The previous White House rescinded guidance to public schools that said Title IX requires them to allow transgender students to use restrooms based on their gender identity. The Biden administration last month said Title IX bans discrimination against LGBTQ students.
"Every student deserves to attend a college where their entire identity is accepted and celebrated," said Clark. "Without transparency about a school's beliefs, students may arrive on campus only to learn that their school has policies in place that infringe on their civil rights. I'm proud to introduce the Exposing Discrimination in Higher Education Act to ensure that students can apply to college with all the information necessary to set them up for success."
Davids added "every student deserves an educational experience free from discrimination and harassment."
"At the moment, we are letting down our LGBTQ+ community on college campuses, as more taxpayer-funded universities quietly skirt around civil rights law," said the Kansas Democrat. "By reinstating the waiver requirement for universities who seek exemption from anti-discrimination protections, we are not only protecting LGBTQ+ students from unfair treatment, but we are reminding them that their experience is visible and valuable."
Bill would create LGBTQ veterans advisory committee at VA
Advocacy groups back U.S. Rep. Chris Pappas (D-N.H.)'s measure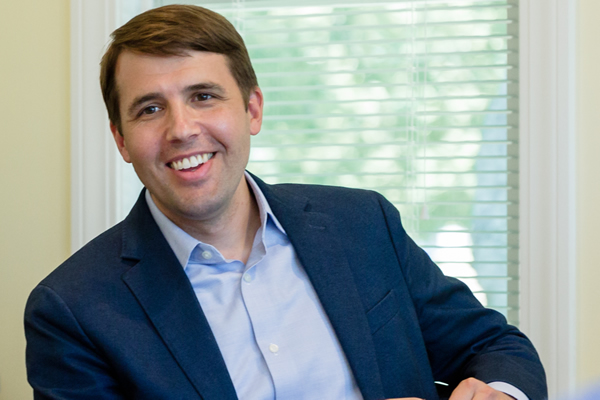 New Hampshire Congressman Chris Pappas has introduced a bill that would create an LGBTQ veterans advisory committee at the Department of Veterans Affairs.
A press release that the New Hampshire Democrat's office released notes "many LGBTQ+ veterans faced systemic discrimination and were unfairly denied their VA benefits under 'Don't Ask, Don't Tell' and continue to run into roadblocks when attempting to access benefits or programs afforded to non-LGBTQ+ veterans, such as health care, burial and memorial, education, and home loan benefits."
"LGBTQ+ veterans, whether they served during the 'Don't Ask, Don't Tell' era, in the years following, or more recently during the Trump administration's transgender military ban, all face unique challenges after separation or retirement," said Pappas. "LGBTQ+ veterans' voices need to be heard and effectively represented at the highest levels of VA. Establishing an LGBTQ Veterans Advisory Committee will ensure that VA benefits and services are accessible and responsive to the needs of the LGBTQ+ veterans community."
The committee that Pappas' bill would create would "reflect the diversity and unique needs of the LGBTQ+ veterans community by including professionals in fields related to health care and other needs unique to LGBTQ+ veterans, at least one lesbian, gay, or bisexual veteran with a service-connected disability, at least one transgender veteran with a service-connected disability, minority LGBTQ+ veterans, and LGBTQ+ veterans who have been both voluntarily and involuntarily separated from service."
The committee, among other things, would assess "the needs of LGBTQ+ veterans with respect to benefits and programs" the VA administers. The committee would also recommend "needed adjustments and improvements to best meet the needs of LGBTQ+ veterans."
Pappas' office notes the Minority Veterans of America, Out in National Security and the Modern Military Association of America are among the groups that support his bill.
"It remains as important as ever to get the ground truth on how LGBTQ+ veterans experience VA services — and then to use that information to improve the system," said Out in National Security President Luke Schleusener in the press release that Pappas' office released. "The historical discrimination that LGBTQ+ veterans experienced in service to their country and from American society make culturally competent and informed care a special responsibility and obligation of the VA. We are grateful for Rep. Pappas' leadership on this effort, and applaud his work for us across the LGBTQ+ community."
Judge dismisses lawsuit against Va. school guidelines for transgender students
Christian Action Network and other conservative groups filed suit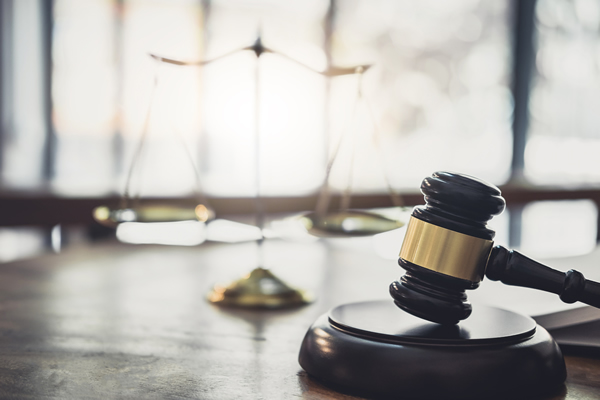 Lynchburg Circuit Court Judge J. Frederick Watson on Tuesday dismissed a lawsuit that challenged the Virginia Department of Education's model policies for transgender students that are to be implemented for the 2021-2022 school year.
The VDOE introduced the policies in March to better protect and affirm trans and non-binary students in schools, considering they are more likely to face discrimination and harassment from their peers and students. The directives would require Virginia schools to allow them to use school bathrooms and locker rooms that conform to their gender identity and pronouns and a name that reflects their gender identity.
Several conservative organizations, including the Christian Action Network, and families whose children attend Lynchburg public schools had sought to overturn the VDOE's policies. The groups cited their need to protect their right to free speech and religion under the First Amendment.
Challenging the enactment of non-binary and trans-inclusive school policies in Virginia is not a new occurence.
Tanner Cross, a Loudoun County teacher, was suspended in May after stating he would not use trans students' preferred pronouns. Circuit Judge James E. Plowman, Jr., who invoked Pickering v. Board of Education, a 1968 U.S. Supreme Court ruling in favor of a teacher that stated they have the right to provide commentary on issues of public importance without being dismissed from their position, reinstated Cross after he filed a lawsuit,
Equality Virginia on Tuesday a statement celebrated what they described as "a win for Virginia schools and students."
"This ruling is important progress and emphasizes the continued need to protect transgender and non-binary youth in Virginia," said Executive Director Vee Lamneck. "These policies will create safer classrooms and will reduce bullying, discrimination and harassment. It's imperative school boards adopt these policies as soon as possible because the lives of transgender students are at risk."
Equality Virginia, ACLU of Virginia, and more than 50 other organizations and school board leaders across the state filed an amicus brief earlier this month encouraging the court to deny the lawsuit.
The brief's arguments included references to historic lawsuits like Brown v. Board of Education and Grimm v. Gloucester City School Board that specifically addressed inequalities in schools for minority students.
While Tuesday's ruling is a win for LGBTQ rights advocates in education and their respective students, there still remains a final barrier to ensure that the VDOE's policies are sanctioned in the fall.
"The dismissal clears one statewide hurdle for the guidelines and limits future challenges," reports the Virginian-Pilot newspaper. "But it leaves the fight to continue at local school boards, which are currently debating how or if to implement policies before the start of the school year."