FanCon's sudden postponement baffles attendees, vendors
the community has joined together to organize alternative events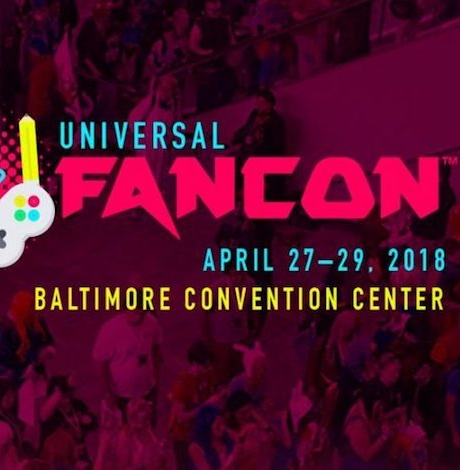 Universal FanCon, described as the "first multi-fandom Con dedicated to inclusion, highlighting women, LGBTQ, the disabled and persons of color," left ticketholders, panelists and vendors baffled after the event was postponed just days before kick off.
The three-day event, which was scheduled for April 27-29 at the Baltimore Convention Center and raised more than $50,000 through a Kickstarter campaign, promised exhibitors, panels, a screening of "Avengers: Infinity War," among other scheduled events.
On Friday, April 20 Universal FanCon put everyone's plans to a halt with a statement announcing the event was "postponed" in an email.
Well, there's the bomb. #UniversalFanCon pic.twitter.com/Az2h9Txjcz

— Sarah (@seh) April 20, 2018
A statement, including a FAQ, was eventually posted to the Universal FanCon website.
"Based on an evaluation of all the information available, it was decided that it would be irresponsible to move forward with our plans. Although we worked diligently to preserve the vision of an event that fosters true inclusion, diversity, and safety for all of our guests, exhibitors, and attendees; despite working tirelessly for close to two years, we fell short in delivering the event we envisioned," the statement reads.
A lack of funding is cited as the main issue for the con's postponement as the statement admits, "costs started to grow exponentially. Unfortunately, the support we were anticipating in terms of ticket sales and sponsorships did not materialize."
The statement appeared to be altered a few times since its release with one version of the statement inviting traveling guests to join the Universal FanCon team to watch "Avengers: Infinity War."
Participants who had invested time and money into the event, including flights and hotels, shared their frustrations on Twitter which brought together a community of hurt con lovers.
So I was going to leave this Universal Fan Con mess alone. But if you had cash flow problems as an event why were you giving so much away? Groupon has pulled the event but they sold tickets there. They gave hotel rooms & flights away like candy. None of this makes any sense.

— Mikki Kendall (@Karnythia) April 24, 2018
This was another red flag.
I kept up with everything through social media and the website, and I wondered how they planned to make or keep any money if they were so hellbent on giving so much away for free or at a discount. But then the sponsorship pleas came… pic.twitter.com/uQuFWSUZlU

— DeLaDoll (@TheDeLaDoll) April 24, 2018
This statement is bewildering. I cannot believe you would put this up. To tell people who have bought non refundable tickets that the organizers did too… is flippant, at best. And to offer no refunds… wow.

— roxane gay (@rgay) April 21, 2018
#UniversalFancon is editing this document in real time. I…I can't believe this is happening. Don't they have PR? pic.twitter.com/HvGEnl9uye

— V. Vza Complex (@ValerieComplex) April 21, 2018
They really invited everyone to still come see Infinity War tho. Like…really put that out there. "Yeah. Fancon is canceled. You aren't getting a dime back. But drive for 8 hours to come see a movie with us. Lol."

??People have cause to slap the taste out your mouth for this.

— Ed @ WICOMICON (@itsedwilliams) April 21, 2018
I am sorry for being so frank but this explanation is absolutely unacceptable. You can't do this. You can't decide to just not run a con because it might not be up to your standards. A bad first year con can grow and improve.

— Tans @ Challenge Day (@Tansuru) April 21, 2018
In a tweet apology, Jamie Broadnax, editor-in-chief of Black Girl Nerds, denied her involvement as a co-founder of the con and insisted she was an "unpaid volunteer."
Hey everyone. Poking my head out here to tell you that I deeply apologize for what transpired to everyone that has been impacted by Universal Fan Con. This includes Kickstarter backers, exhibitors, guests, registered ticket holders and the affiliates associated with the event

— Jamie Broadnax (@JamieBroadnax) April 23, 2018
My responsibilities within the organization did not include financial matters. I have learned the hard way that if my name is associated with something, I need to ask hard questions about financials even if it isn't my job…

— Jamie Broadnax (@JamieBroadnax) April 24, 2018
However, I am responsible for so many of you in the Blerd community and other marginalized communities being participants of this event. It is because of me and the brand of BGN that you had faith and trust in this convention and shared the vision of being in a safe space…

— Jamie Broadnax (@JamieBroadnax) April 24, 2018
with people of color, LGBTQ, women and people with disabilities. Because of what has happened, so many of you are now displaced, out of funds, and mistrust not only me but the ideas of communities such as this offering crowdfunding ideas like fan conventions…

— Jamie Broadnax (@JamieBroadnax) April 24, 2018
I, just like you am frustrated about what has taken place and the fact that I did not consider how much of an impact and damage this would bring the writers and women affiliated with BGN as well as the affiliates of FanCon and their respective communities…

— Jamie Broadnax (@JamieBroadnax) April 24, 2018
I was an unpaid volunteer, not an officer of the company that organized Universal Fan Con. I've decided to step down until further notice as EIC of Black Girl Nerds. There will be over the next few days a new managing editor running the publication in my place….

— Jamie Broadnax (@JamieBroadnax) April 24, 2018
Her statement confused FanCon followers who posted screenshots of Broadnax's Twitter bio that included "co-founder of FanCon."
Joi is correct about that poor statement. It dodges culpability.https://t.co/WDAQaMTDv2#FanCon pic.twitter.com/443KmAO65x

— Clarkisha Kent: Dragger of Scammers @ WICOMICON ✈️ (@IWriteAllDay_) April 21, 2018
Universal FanCon executive director Robert Butler also released a series of tweets blaming hotel management for the cancellation.
In the interest of clarity and transparency (and suspecting that tweets would be deleted) I saved the tweets from the #UniversalFanCon co-founder from yesterday. I'm not trying to sling mud at people, but I do think it's important if they're just catching up. #FanCon pic.twitter.com/B3NOO2n4W8

— therese ??‍♀️ (@bamfpire) April 21, 2018
FanCon stated that an effort to refund ticketholders would be made although details were not clarified. According to some Twitter users, refunds have slowly trickled in.
So it looks like refunds for regular ticket holders are going out, one of my friends used my email when she bought her ticket and I just got this. I'm hearing refunds for the Infinity War screening are going out too. #FanCon #UniversalFanCon pic.twitter.com/Ehqv3kslno

— Danyi (@SinEater_Danyi) April 24, 2018
In response to the many disappointed participants, the community banned together to recover time, money and potential exposure.
WICOMICON 2018, a pop-up convention at 1100 Wicomico St., Baltimore, Md. is on Saturday, April 28 from 10 a.m.-7 p.m.
Tickets are $10 and $5 for FanCon ticketholders. Kids 12 and under are free. The event will feature exhibitors, panels, cosplay contests and appearances from members of the cast of 'The Magicians" and "Killjoys."
The pop-up con was a last minute group effort by Nerds of Color, Black Heroes Matter, The New Release Wednesday Show's Patrick Michael Strange, theblerdgurl, Syfy Wire's contributing editor Karama Horne, Carbon-Fibre Media's André Robinson and Be A Boss app CEO Elijah Kelley.
Amazing what we can do as a community when faced with a challenge. ? Honored to be affiliated with a group of partners who pulled this event together in record time. BigUps @MSHINDOKUUMBA who blessed us with the epic art!!! INFO: https://t.co/0MA22r7V4Z pic.twitter.com/T1PHbHYmBs

— Black Heroes Matter® (@BHMatter) April 23, 2018
DJ Meagan "Ducky Dynamo" Buster has also organized Universal FanCon Redemption Function, a dance party where artists, vendors and guests are invited to dance and sell their merchandise at The Depot (1728 N Charles St., Baltimore, Md.) on Monday, April from 7-11 p.m.
PHOTOS: Freddie's Follies 20th
Arlington drag show celebrates milestone
Freddie's Follies had a 20th anniversary show at Freddie's Beach Bar in Arlington, Va. on Saturday, March 18. Performers included Destiny B. Childs, Monet Dupree, Patti Lovelace, Sasha Adams Sanchez and Ophelia Bottoms.
(Washington Blade photo by Michael Key)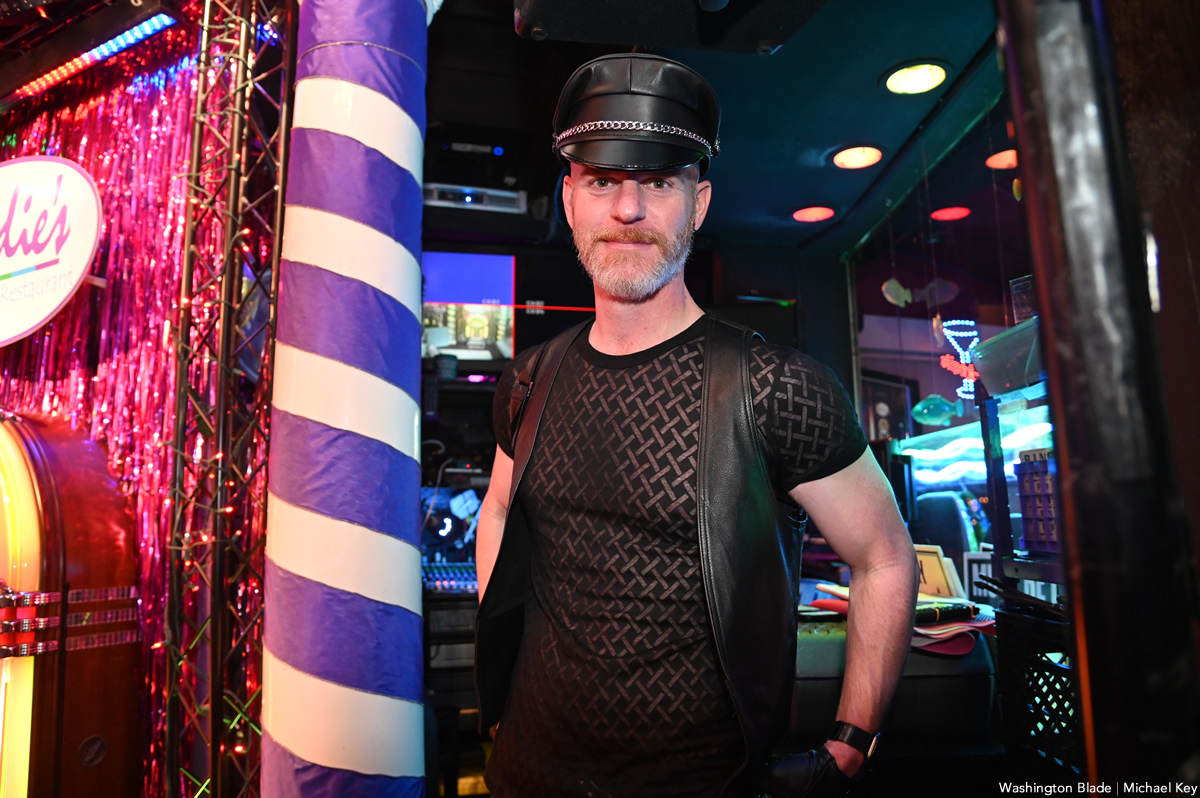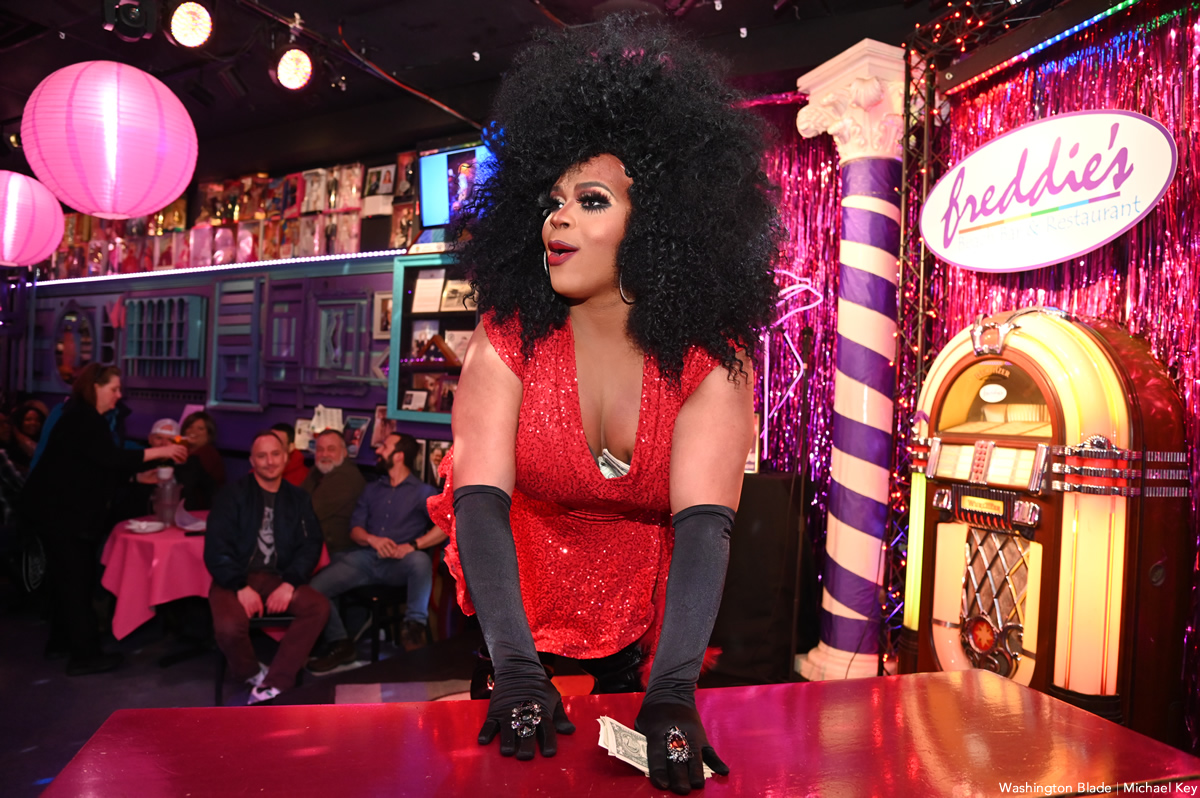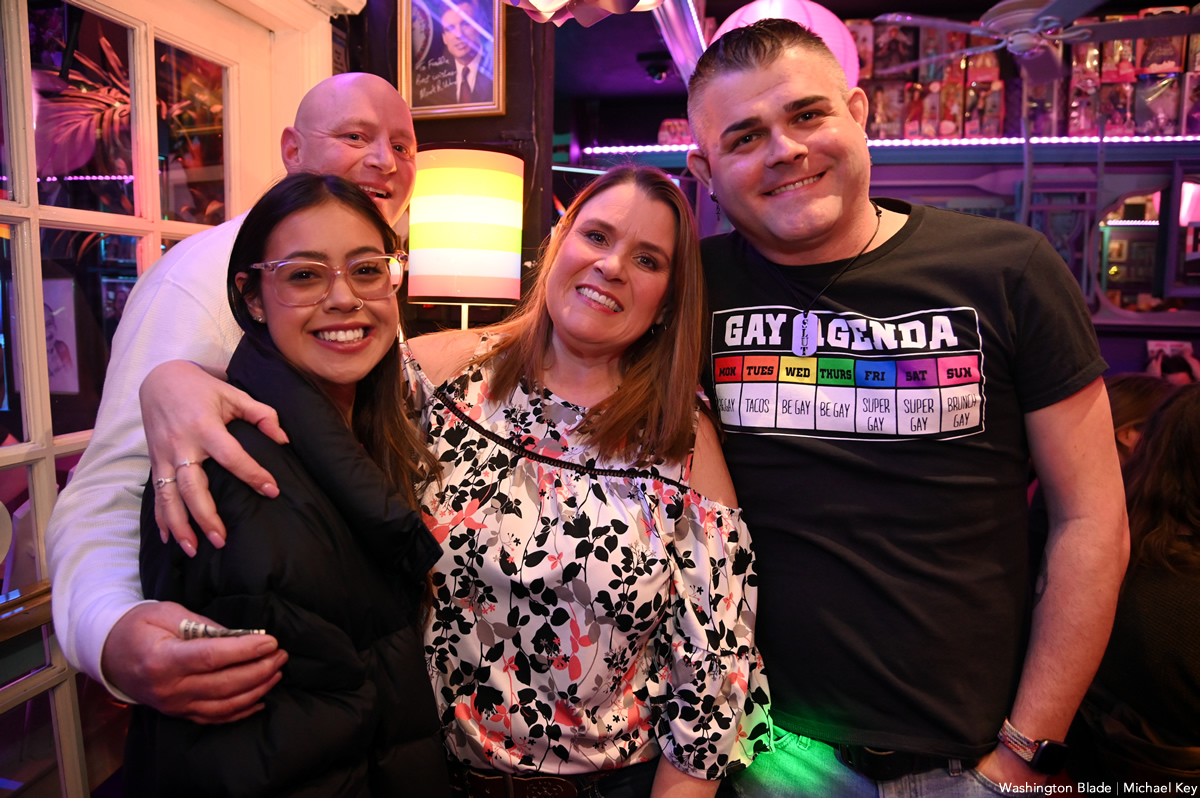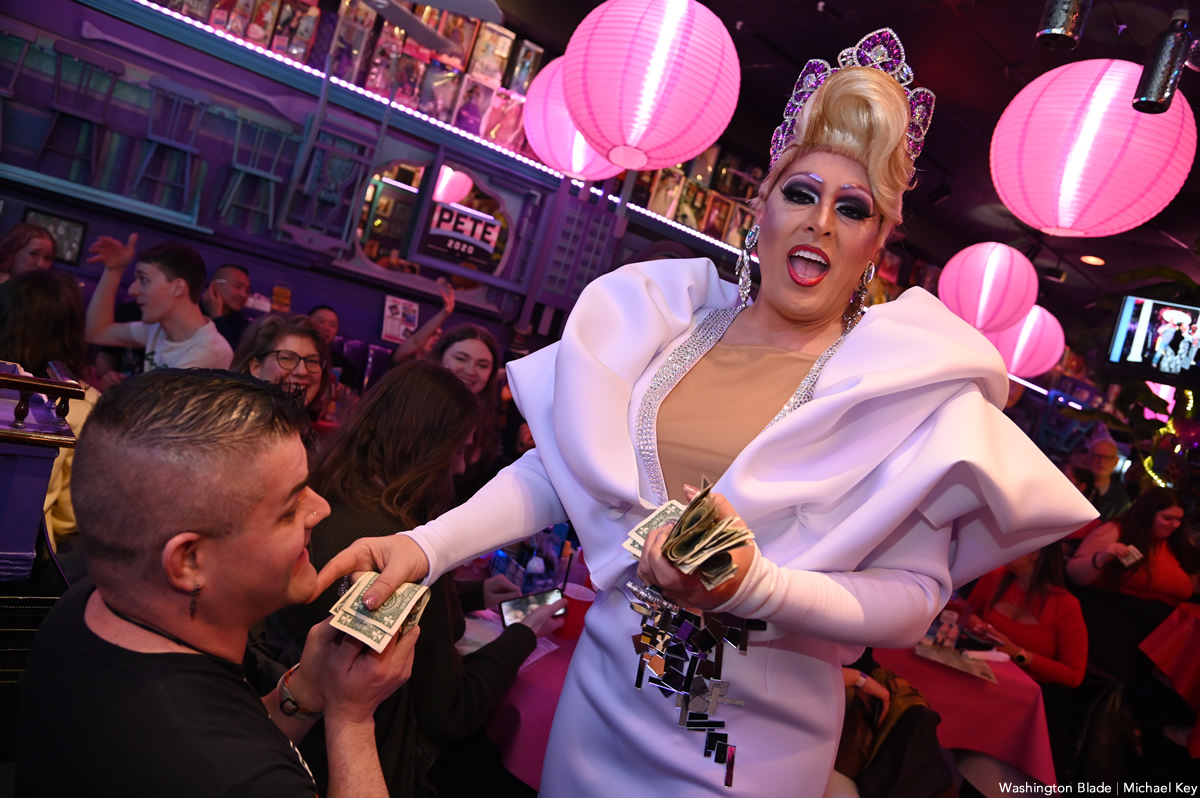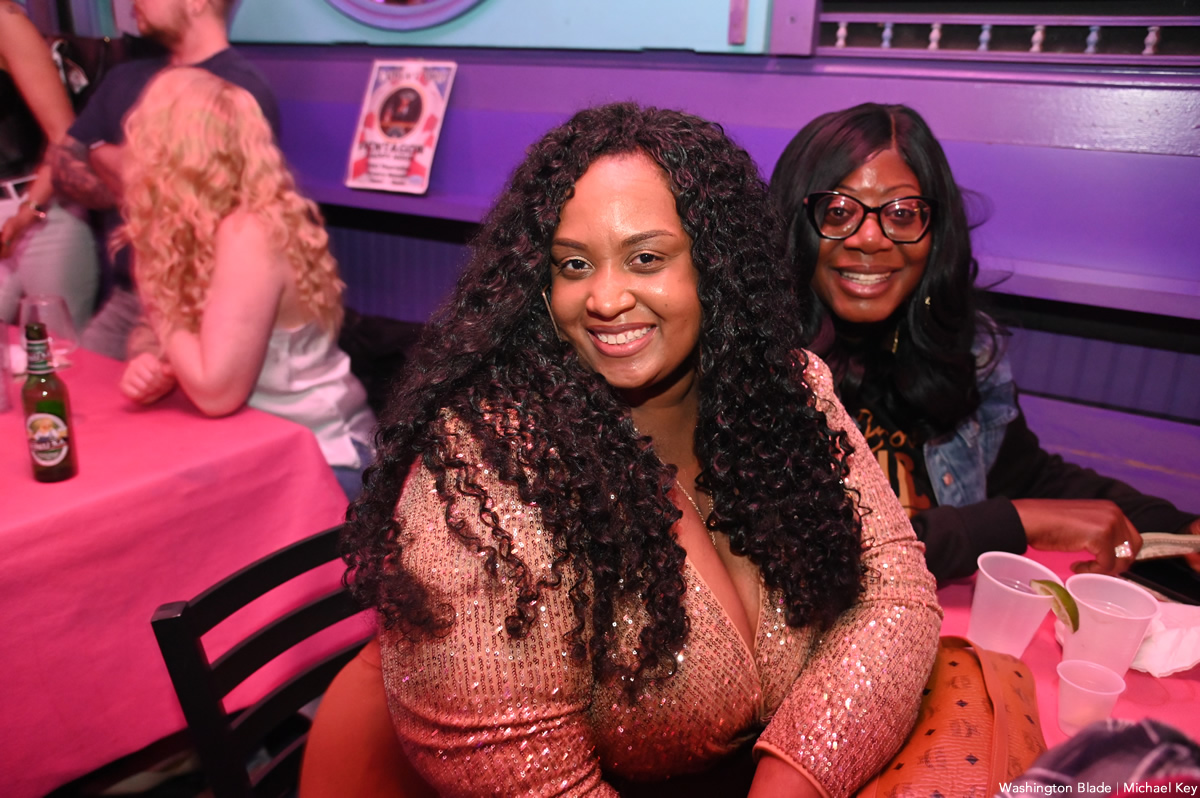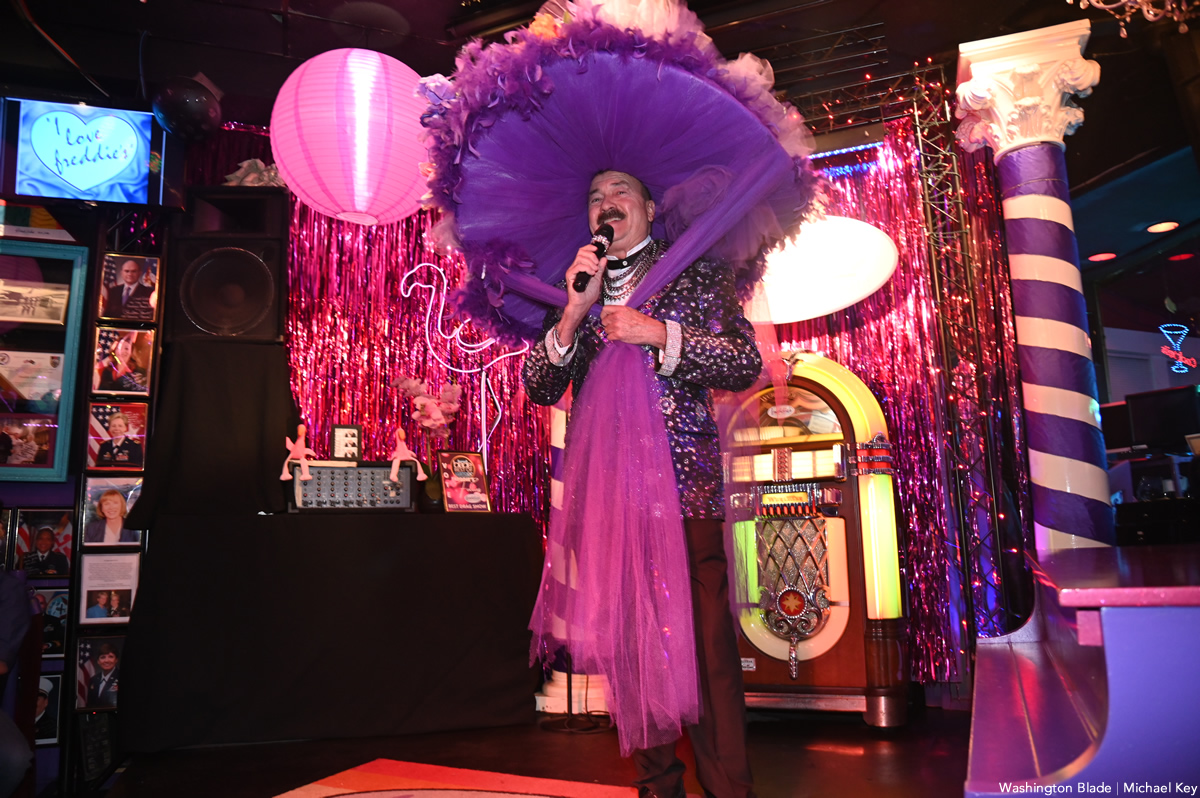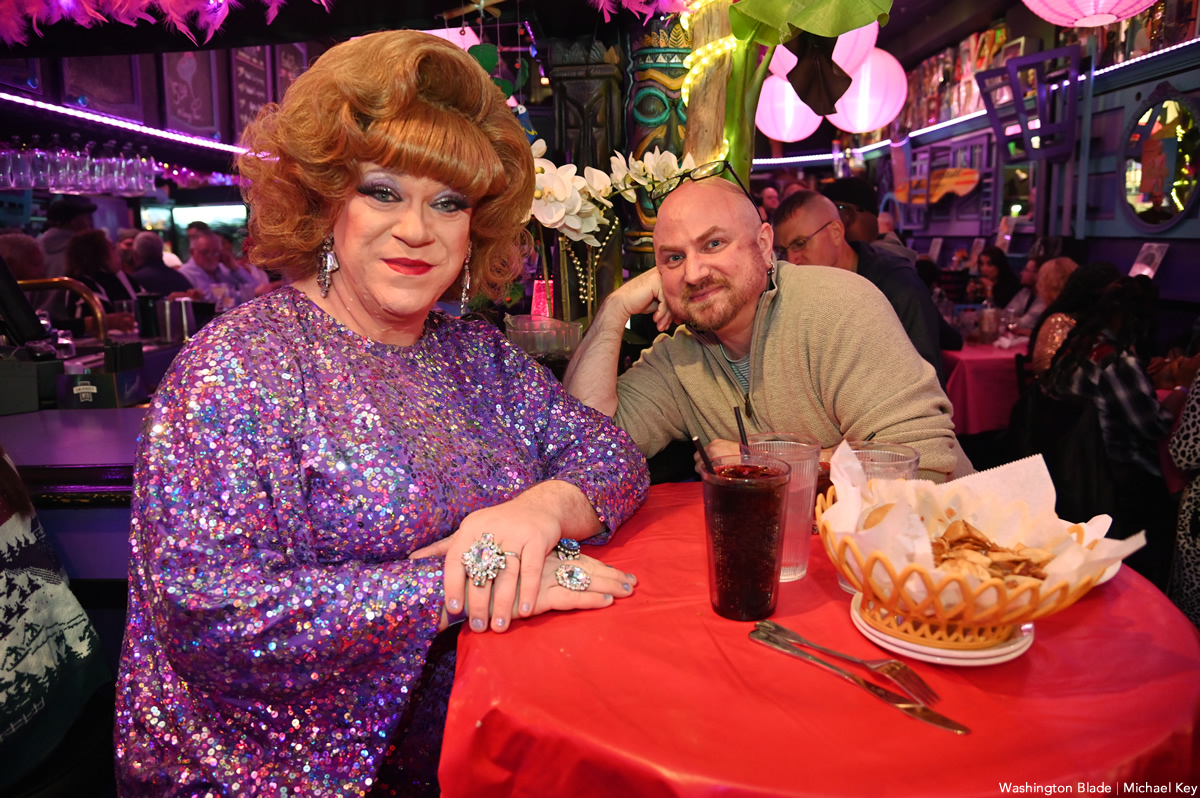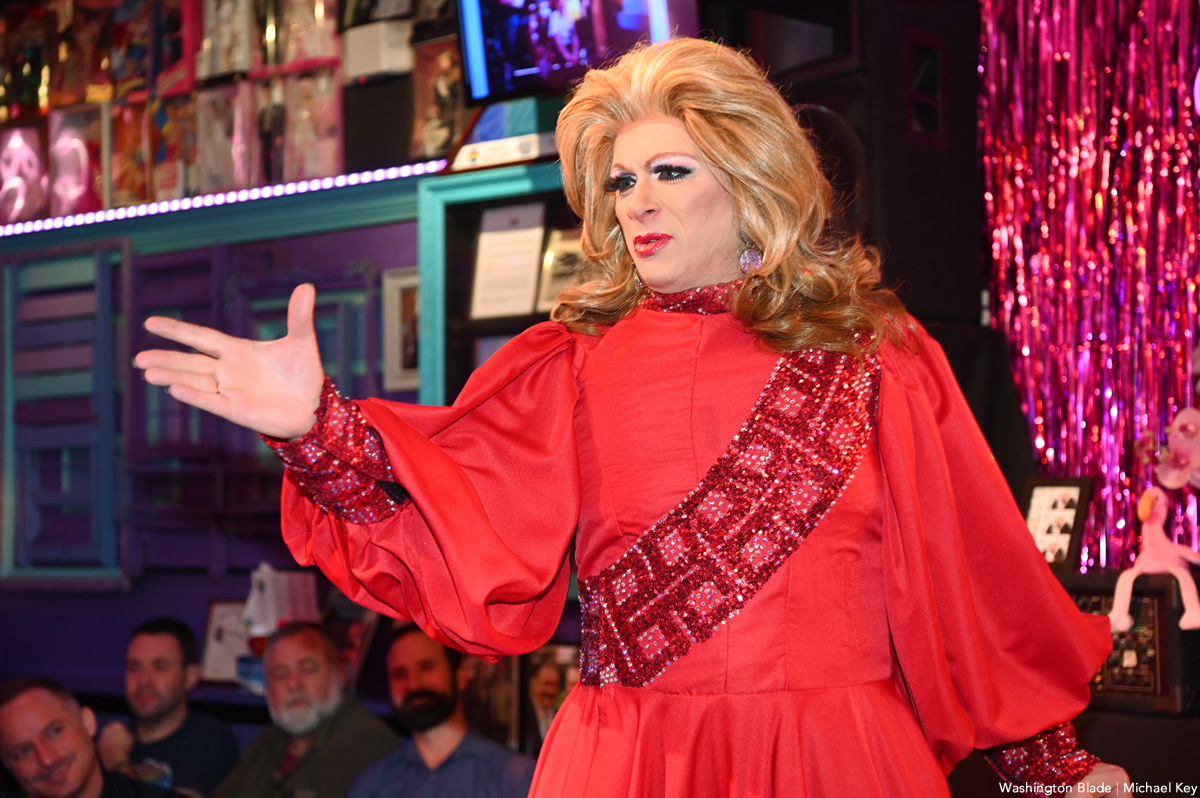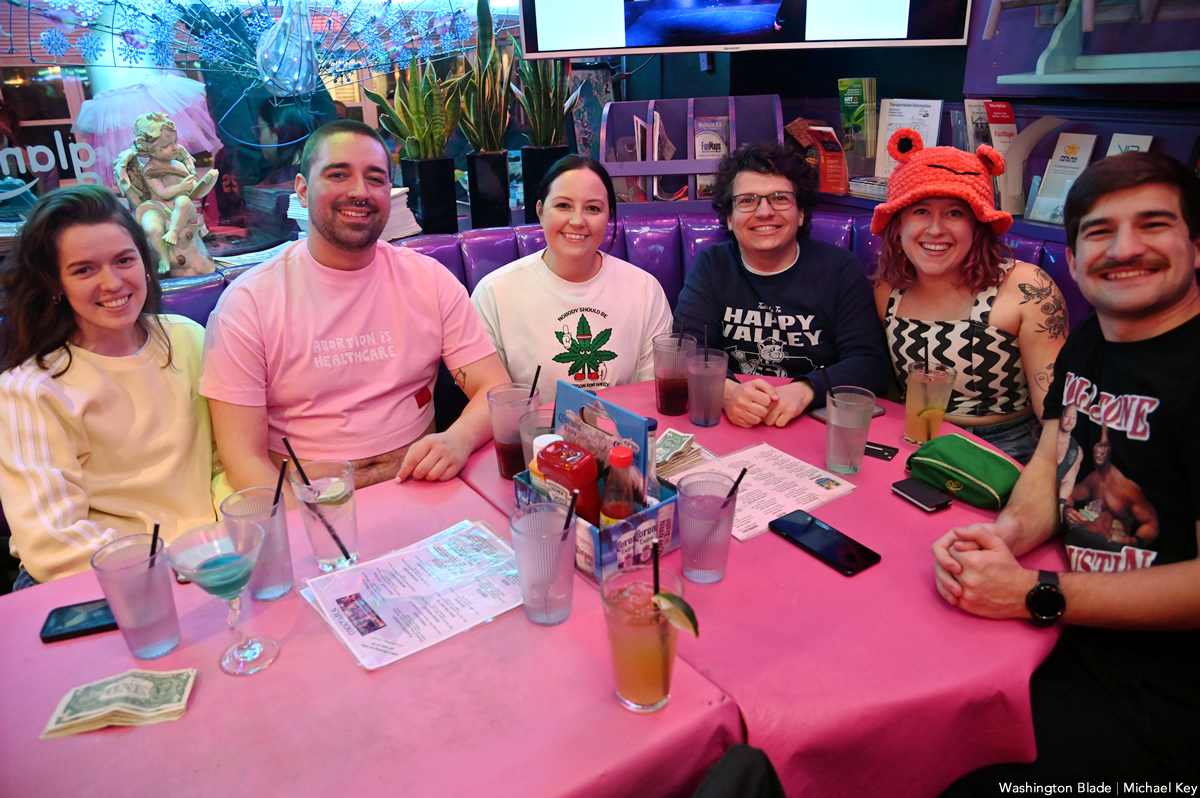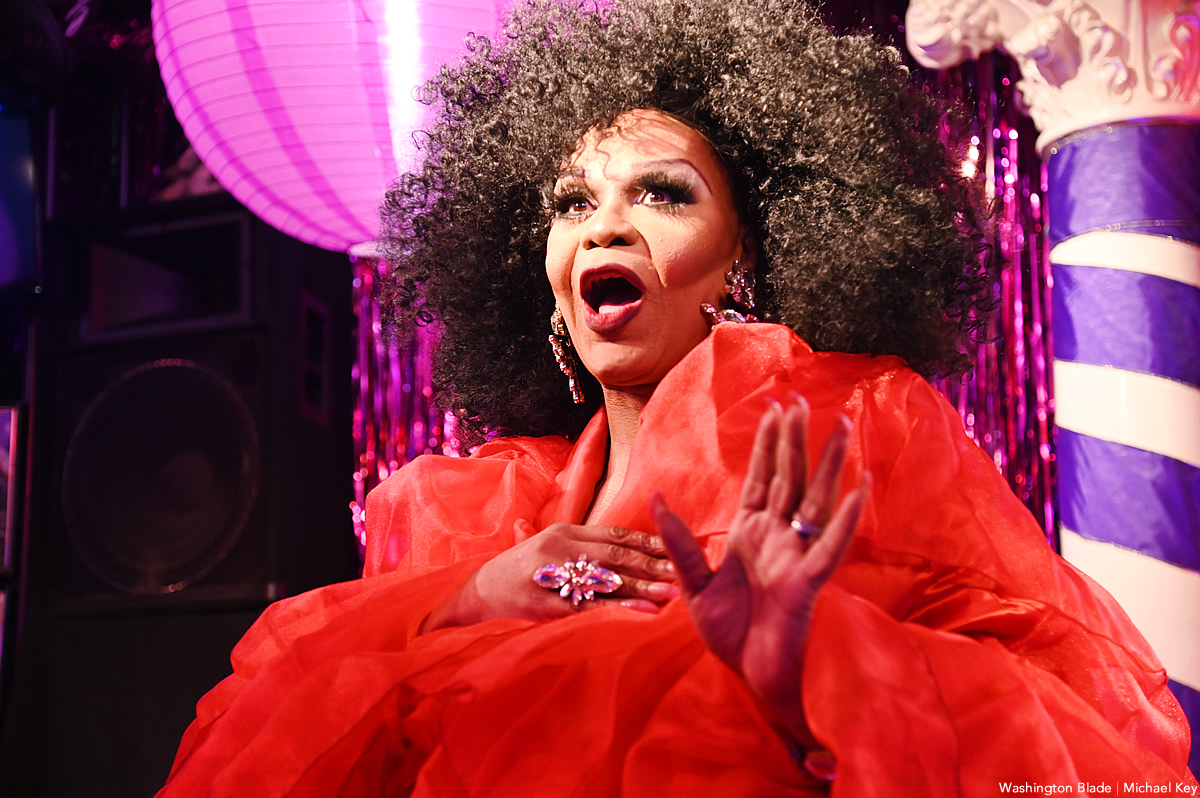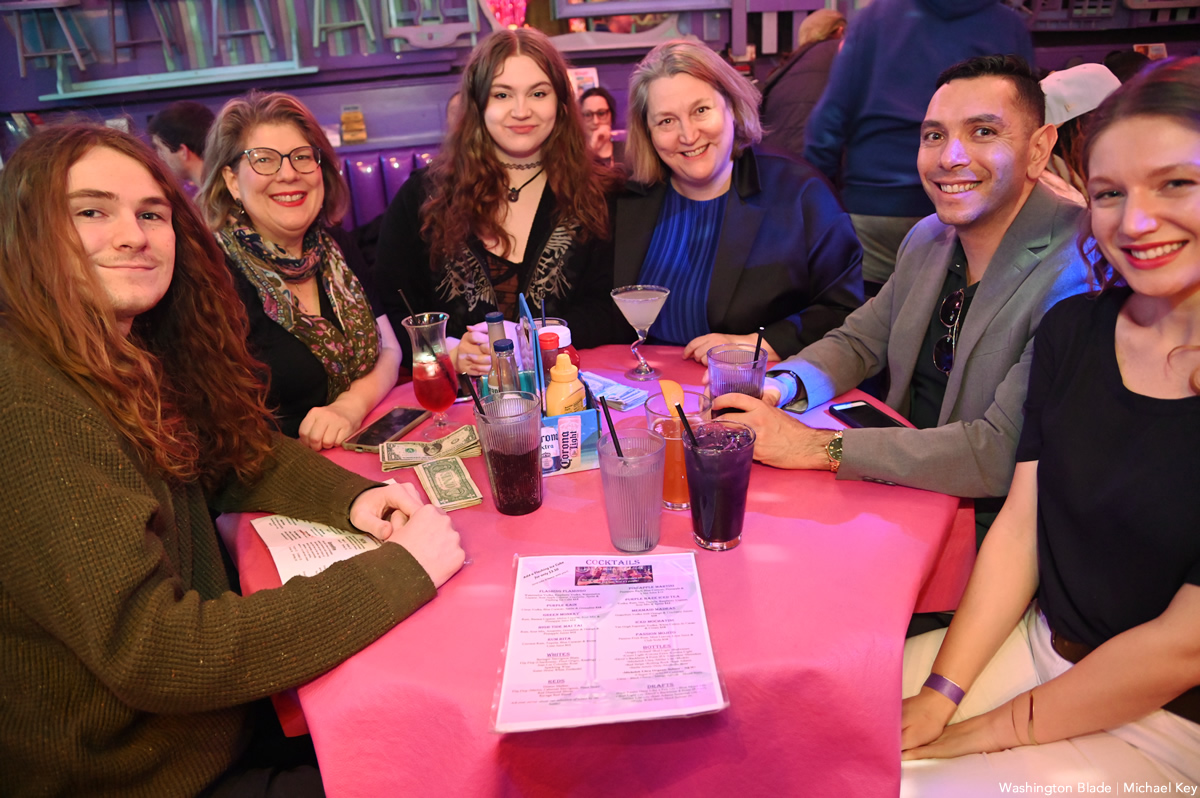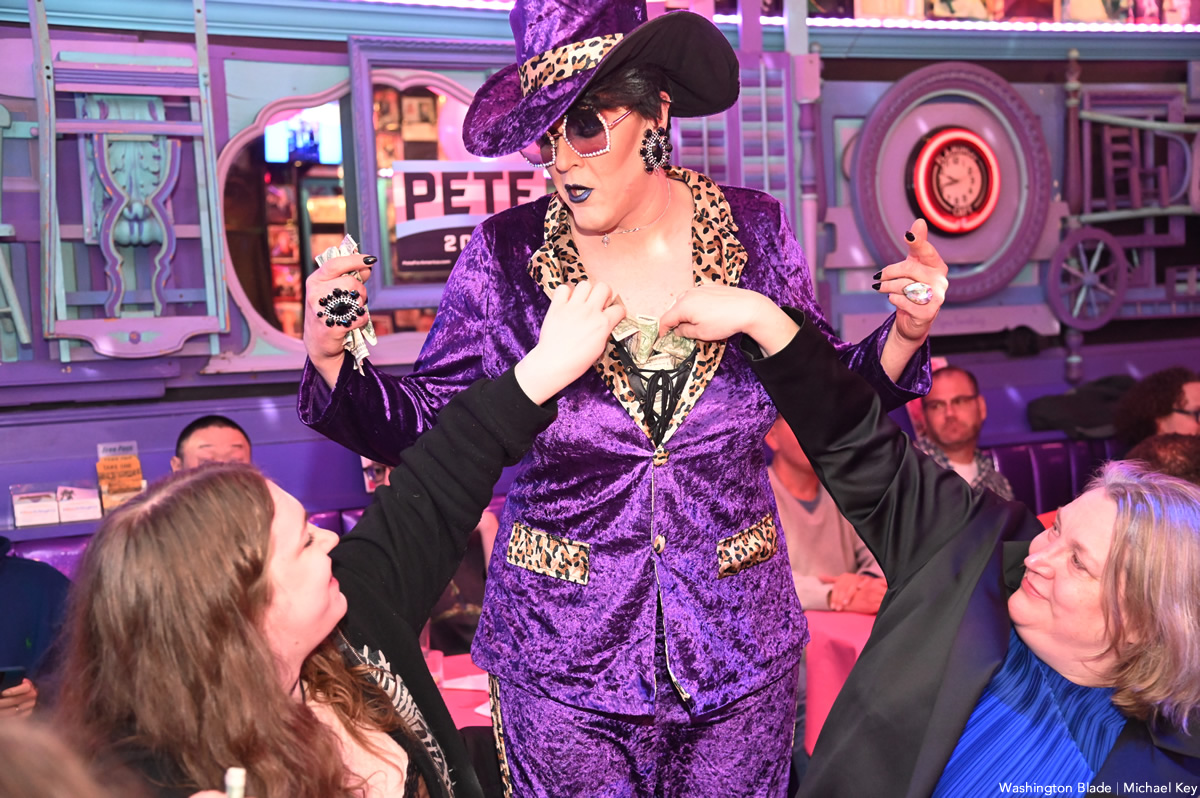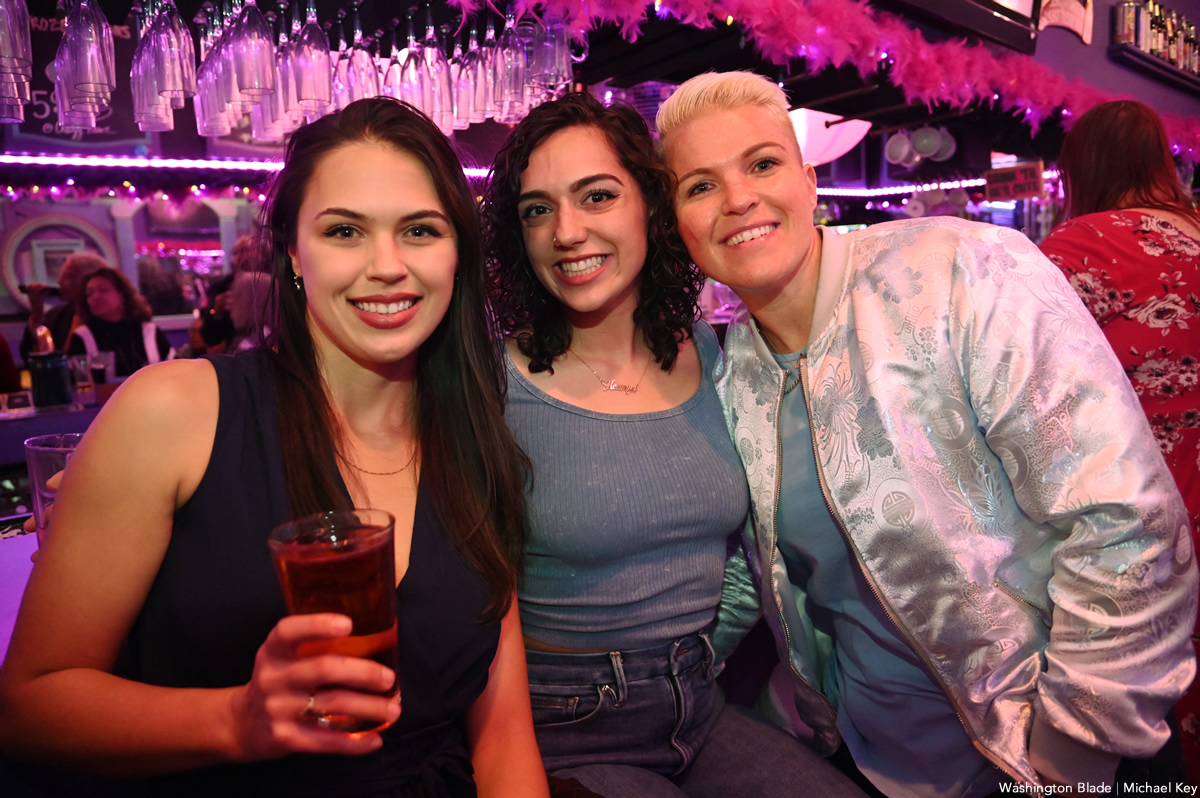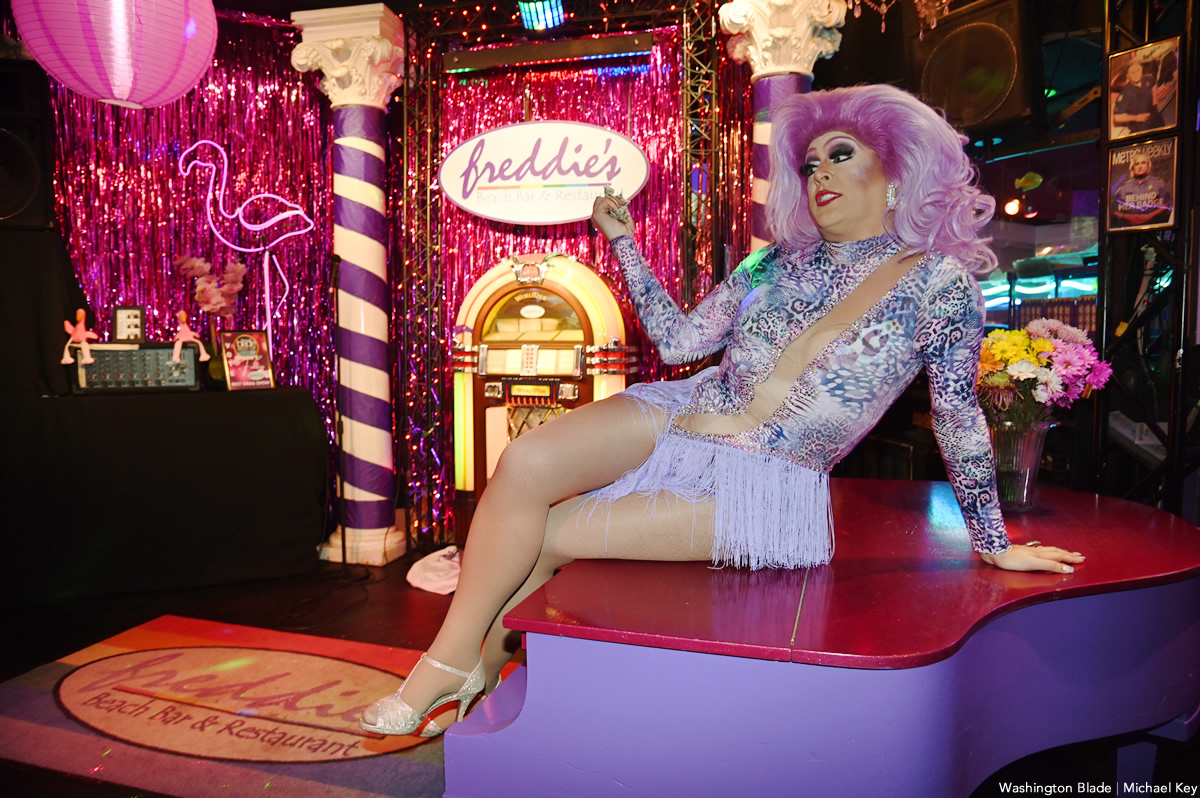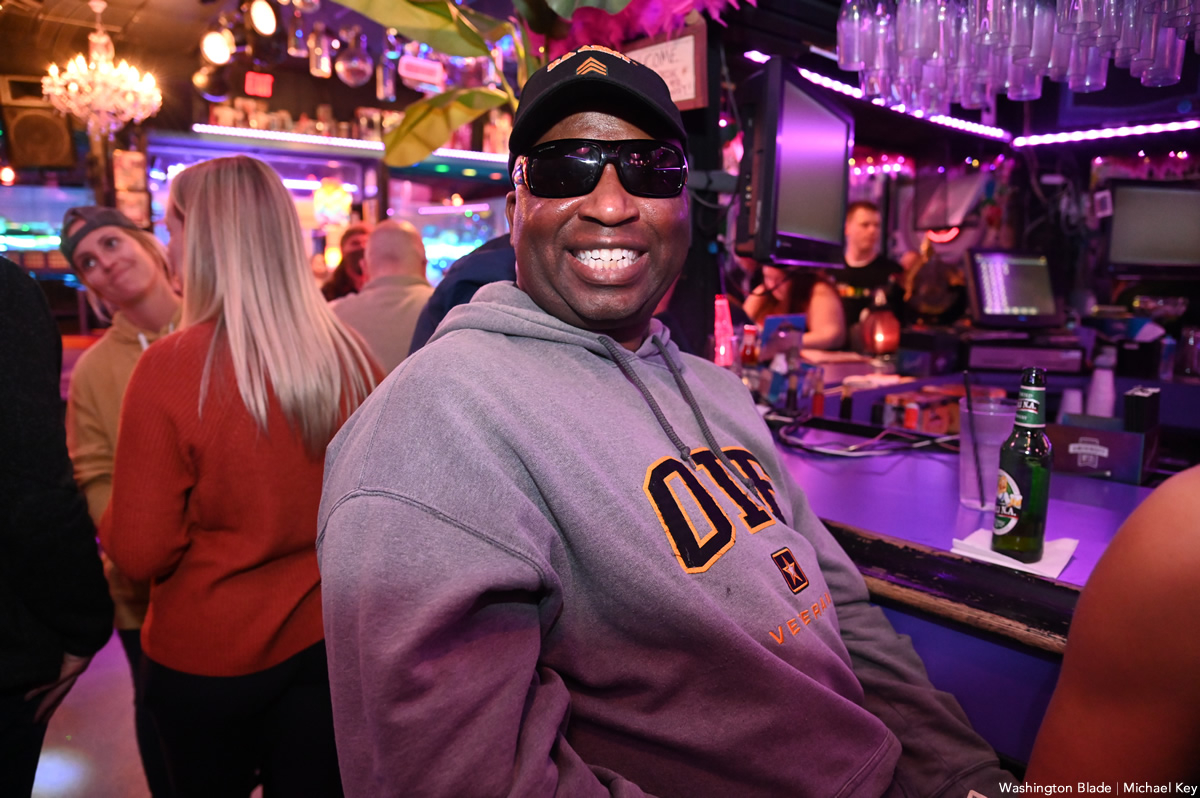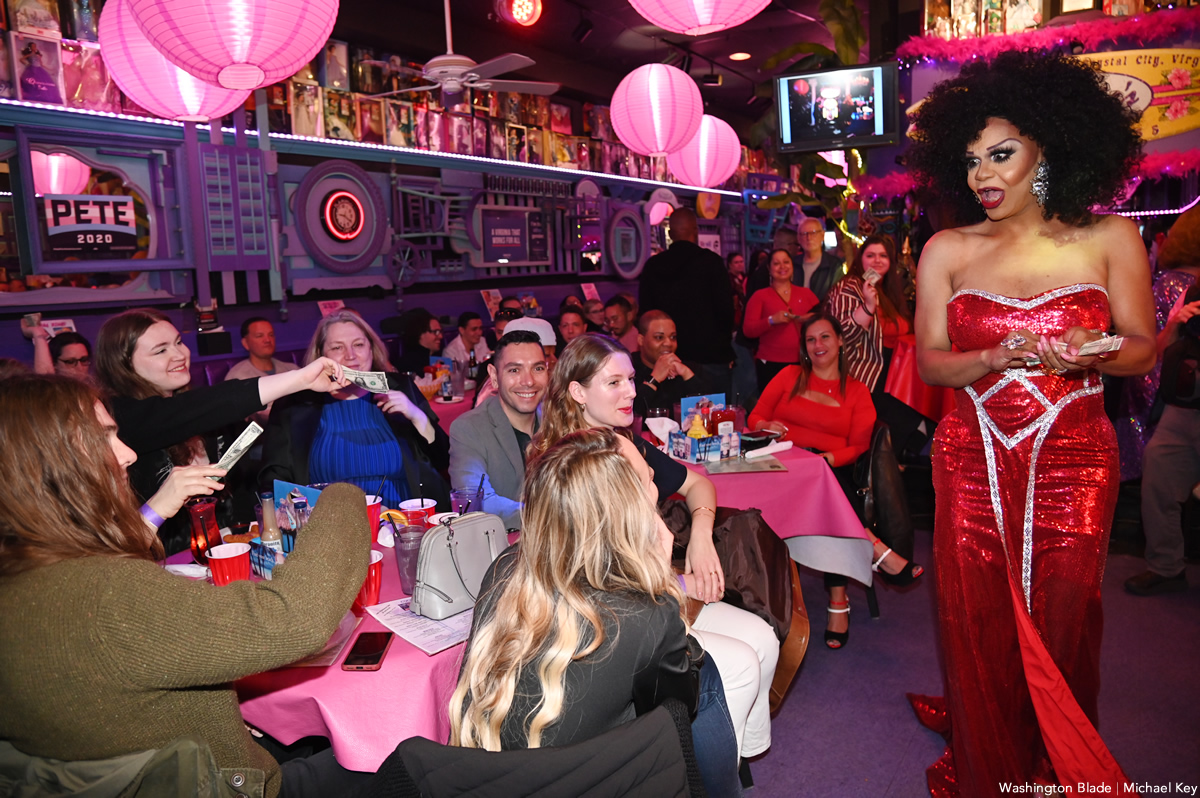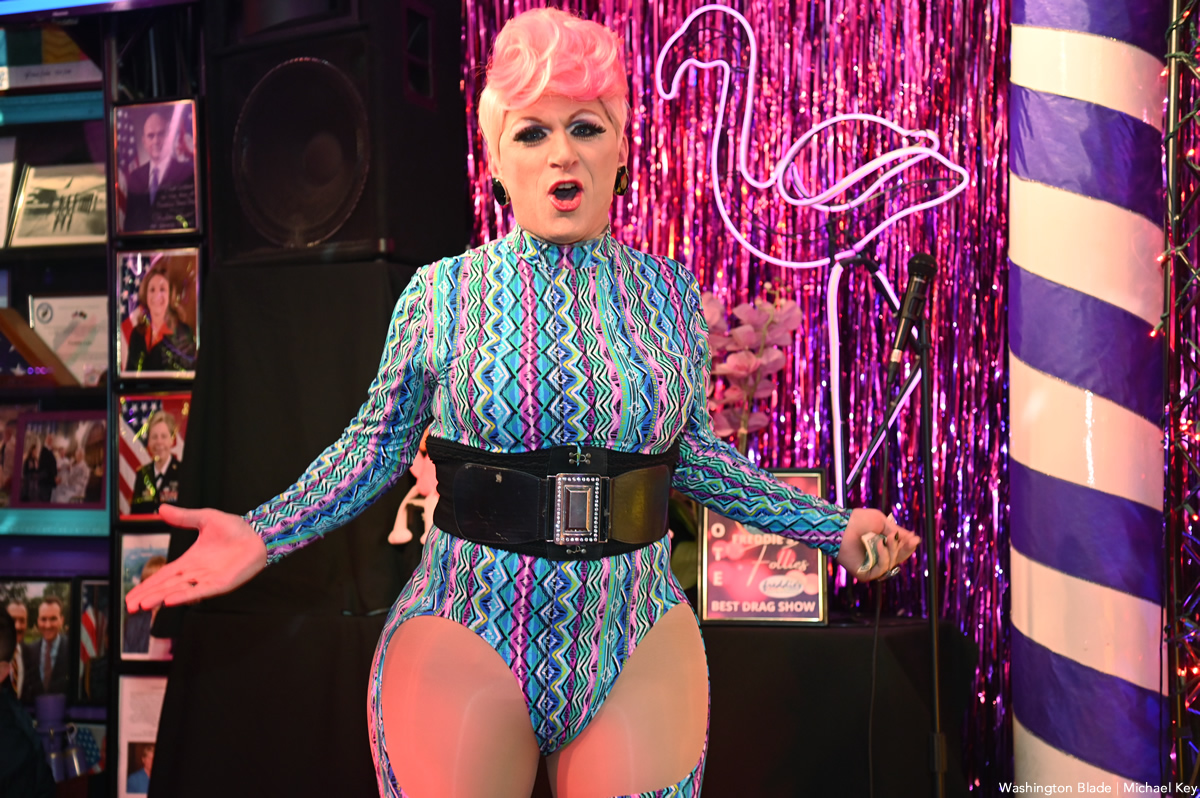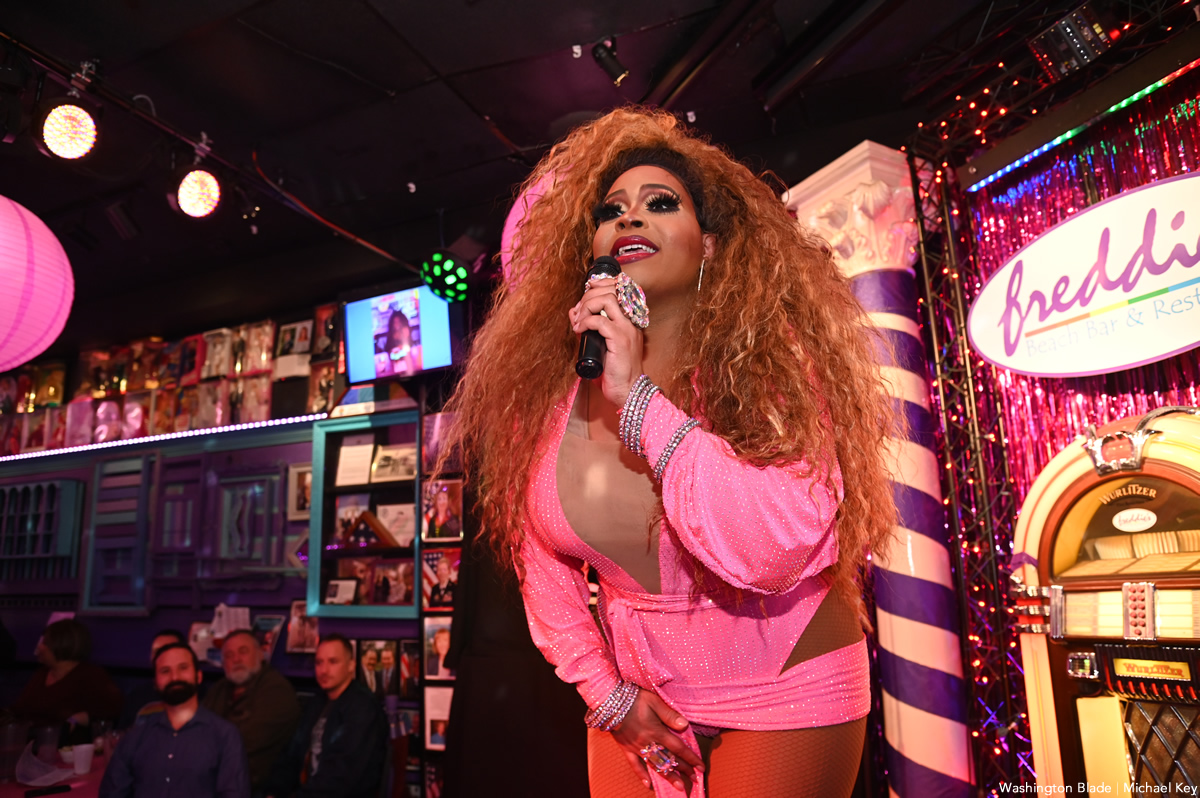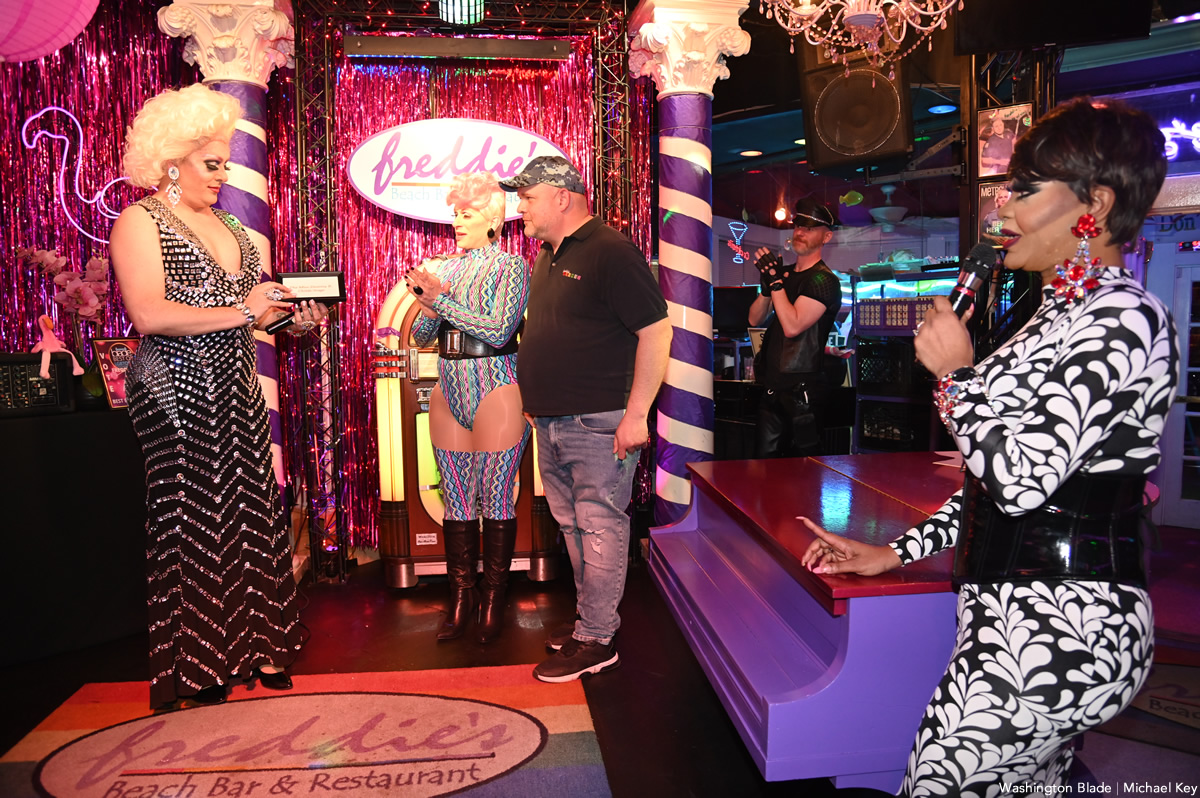 Covering Freddie's Follies 20th Anniversary for @WashBlade . @DestinyBChilds performing: pic.twitter.com/urpHgiMZ05

— Michael Patrick Key (@MichaelKeyWB) March 19, 2023
PHOTOS: The Little Gay Pub opening night
New LGBTQ venue opens in Logan Circle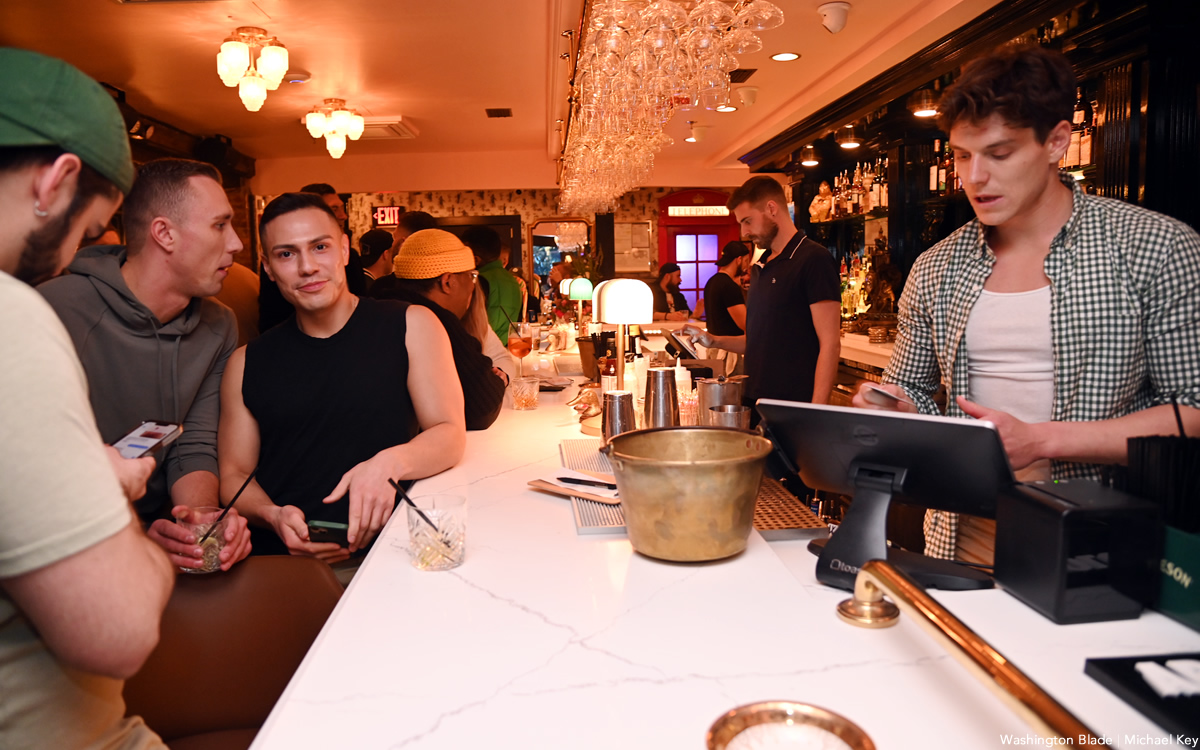 D.C.'s newest LGBTQ venue The Little Gay Pub (1100 P Street, N.W.) had a soft opening on Friday, March 17.
(Washington Blade photos by Michael Key)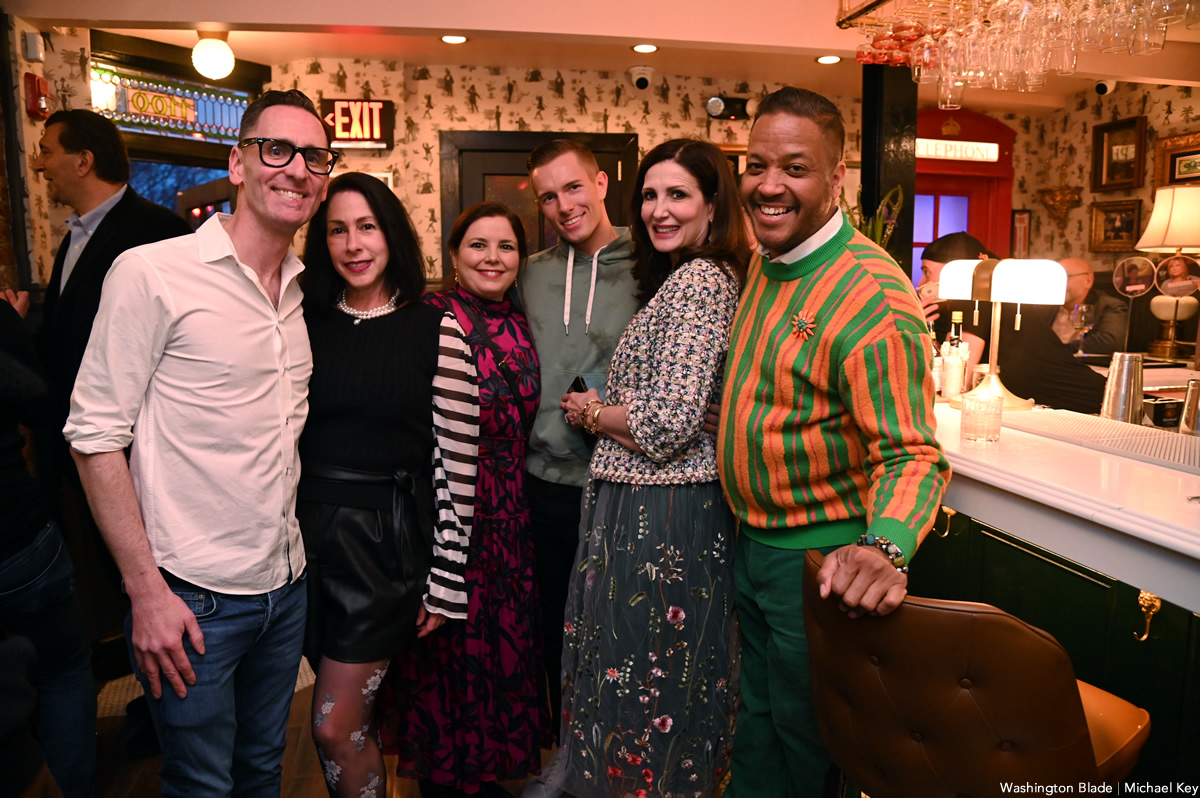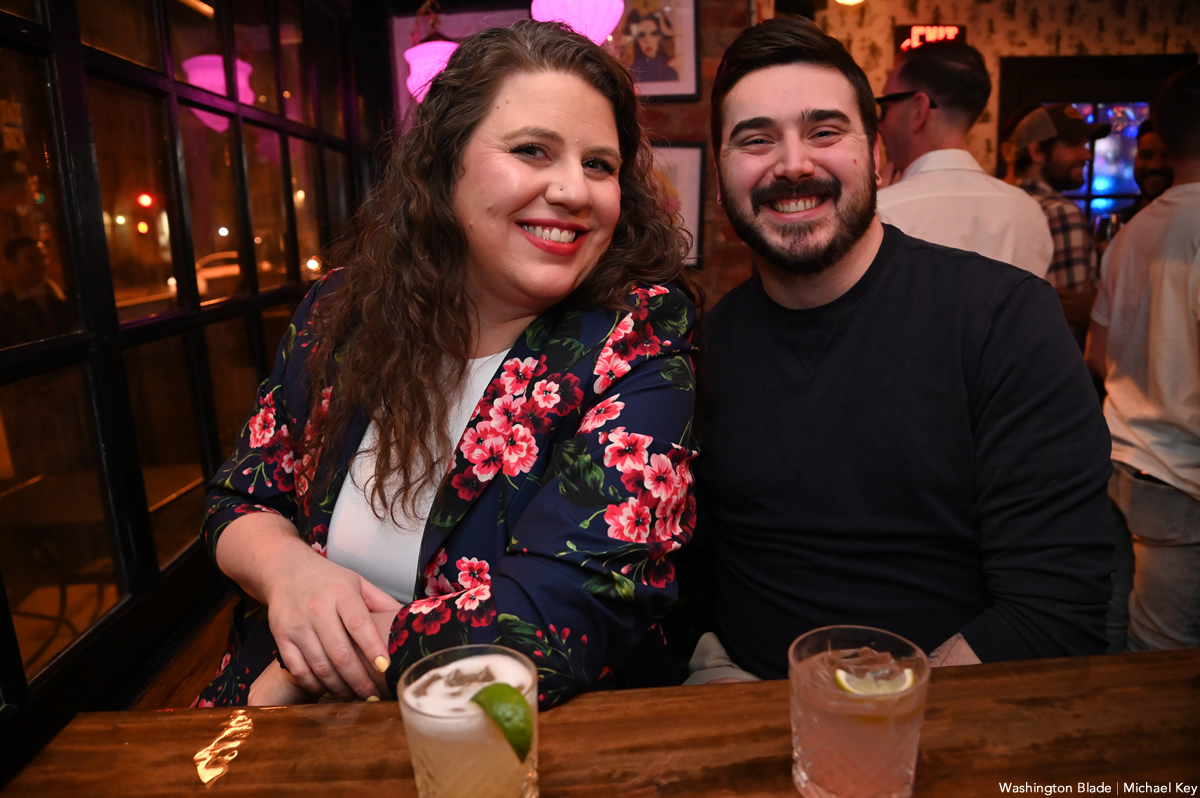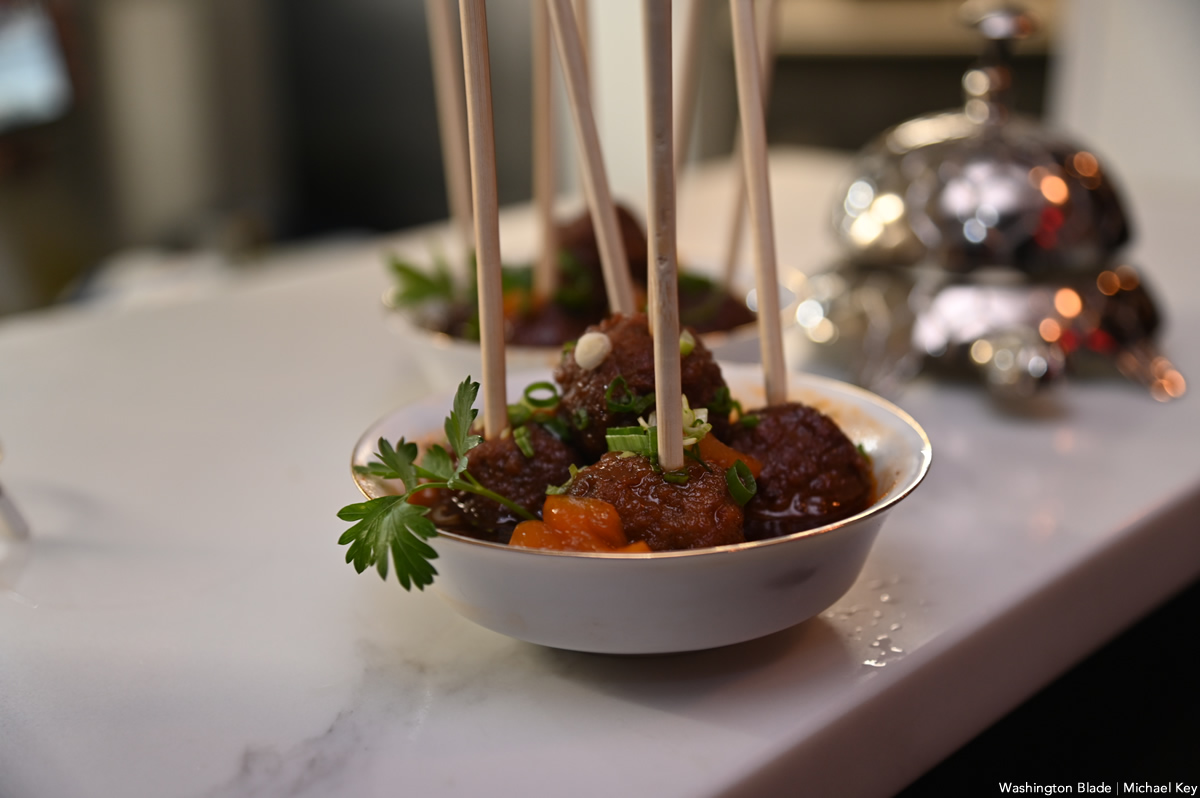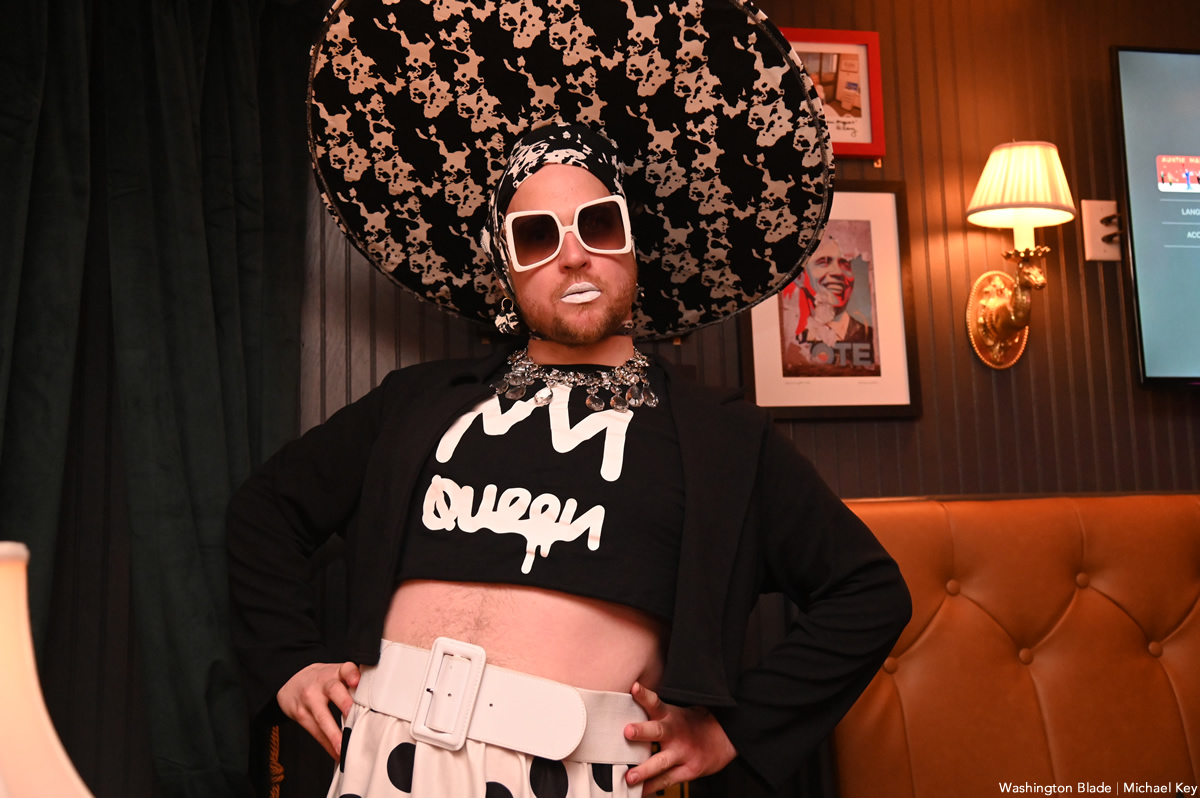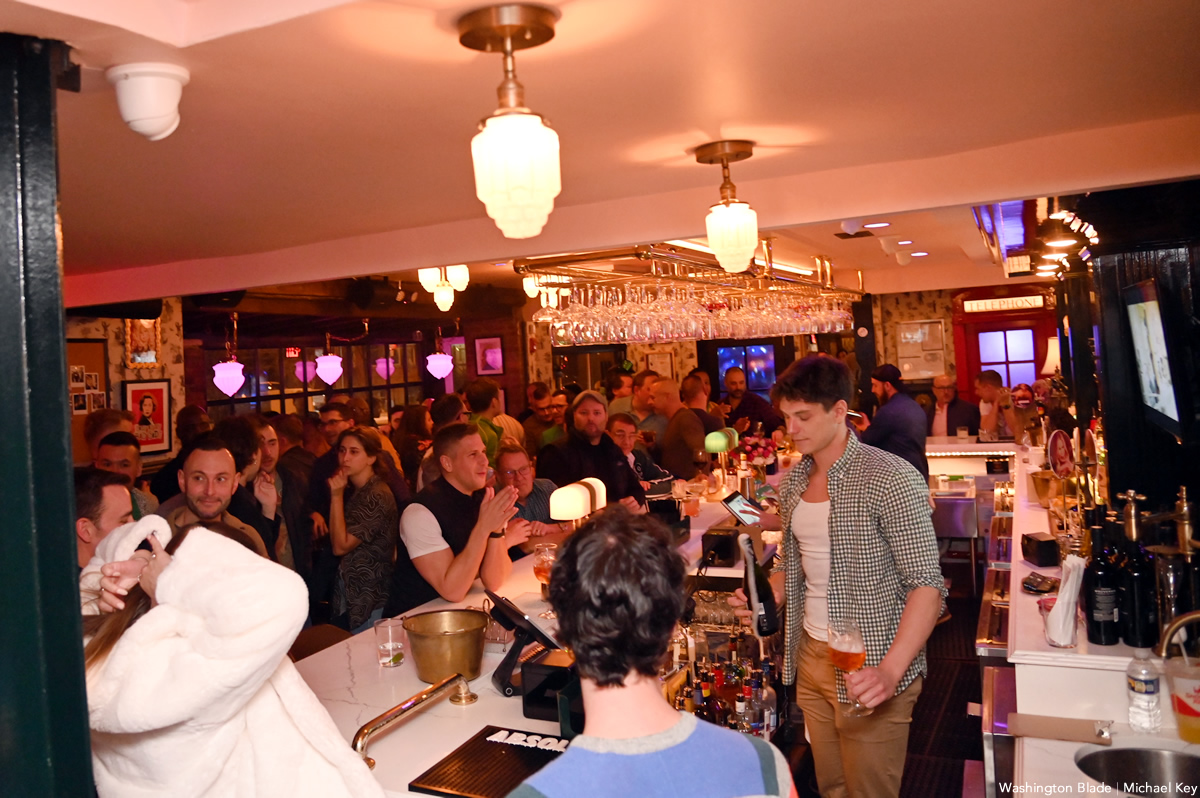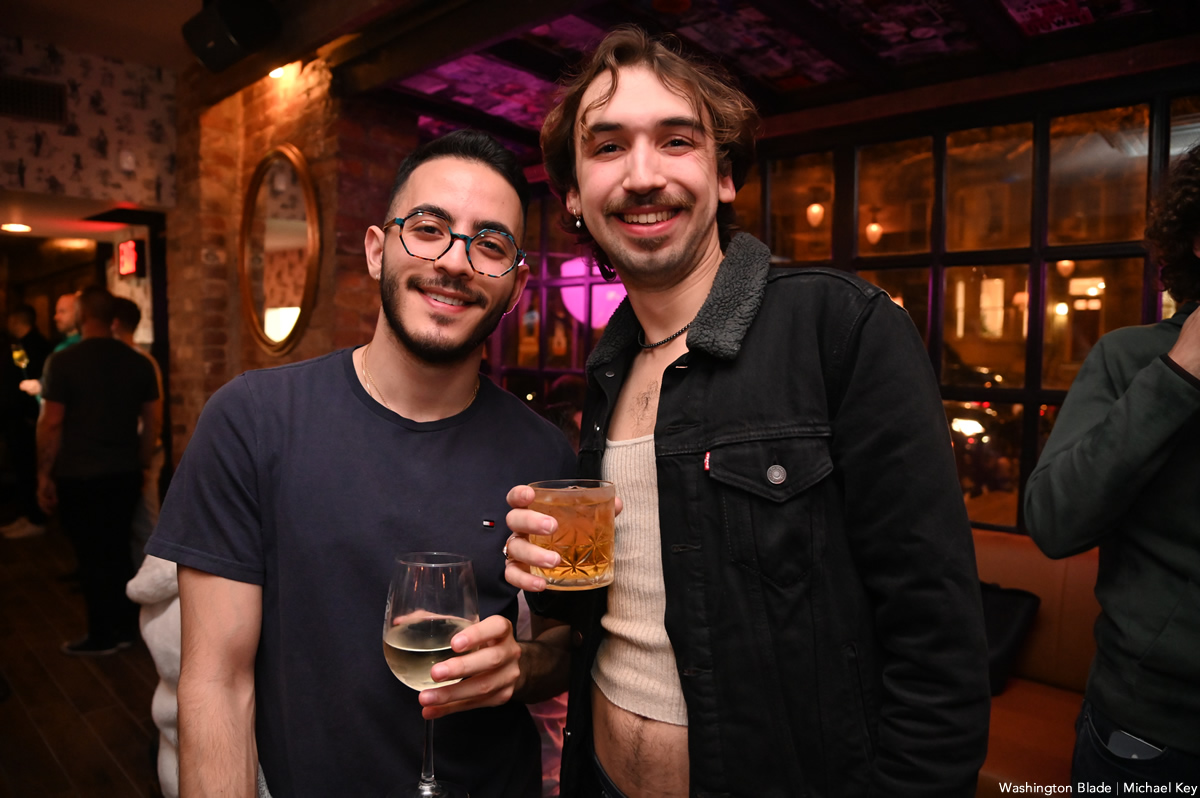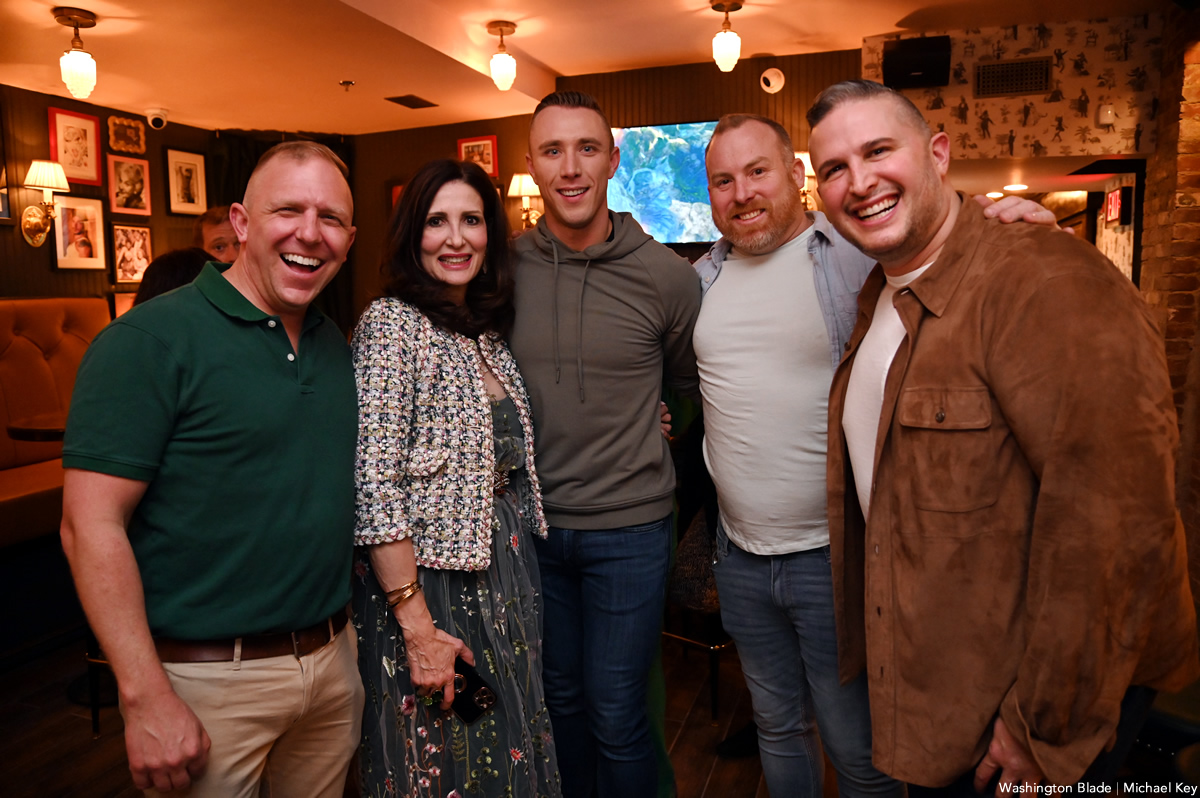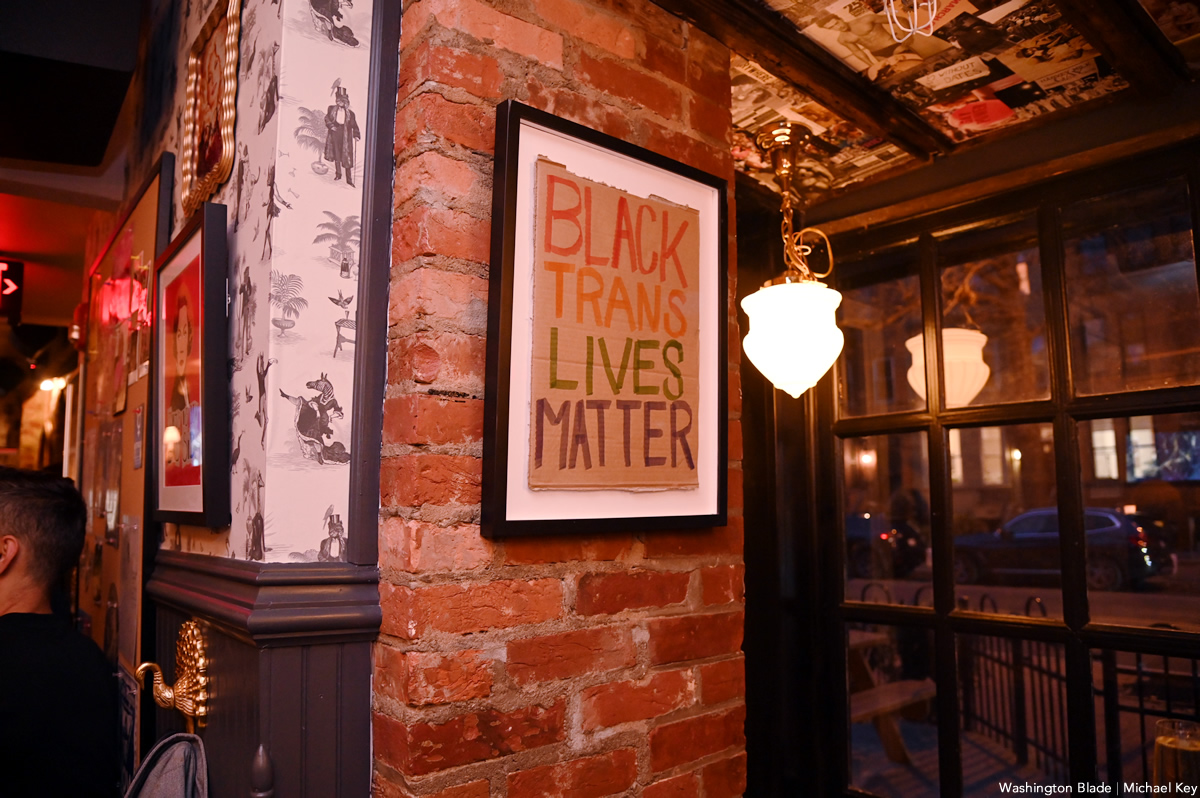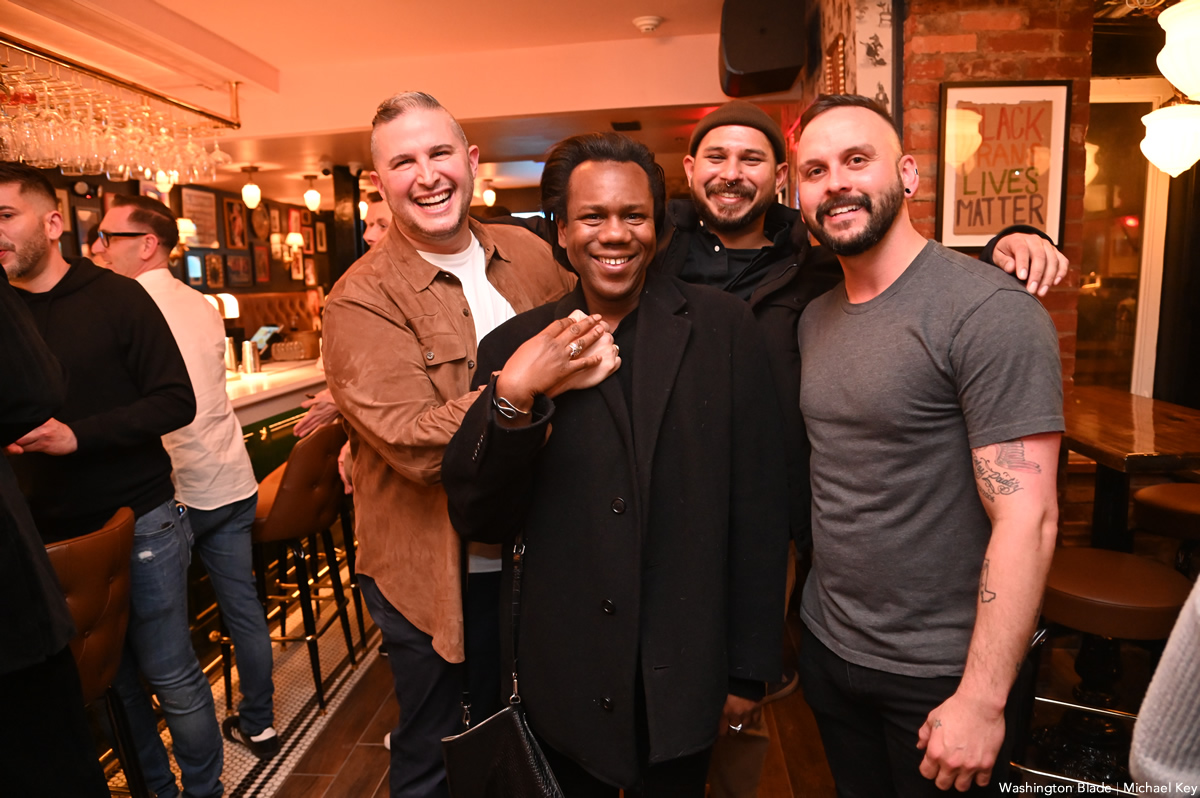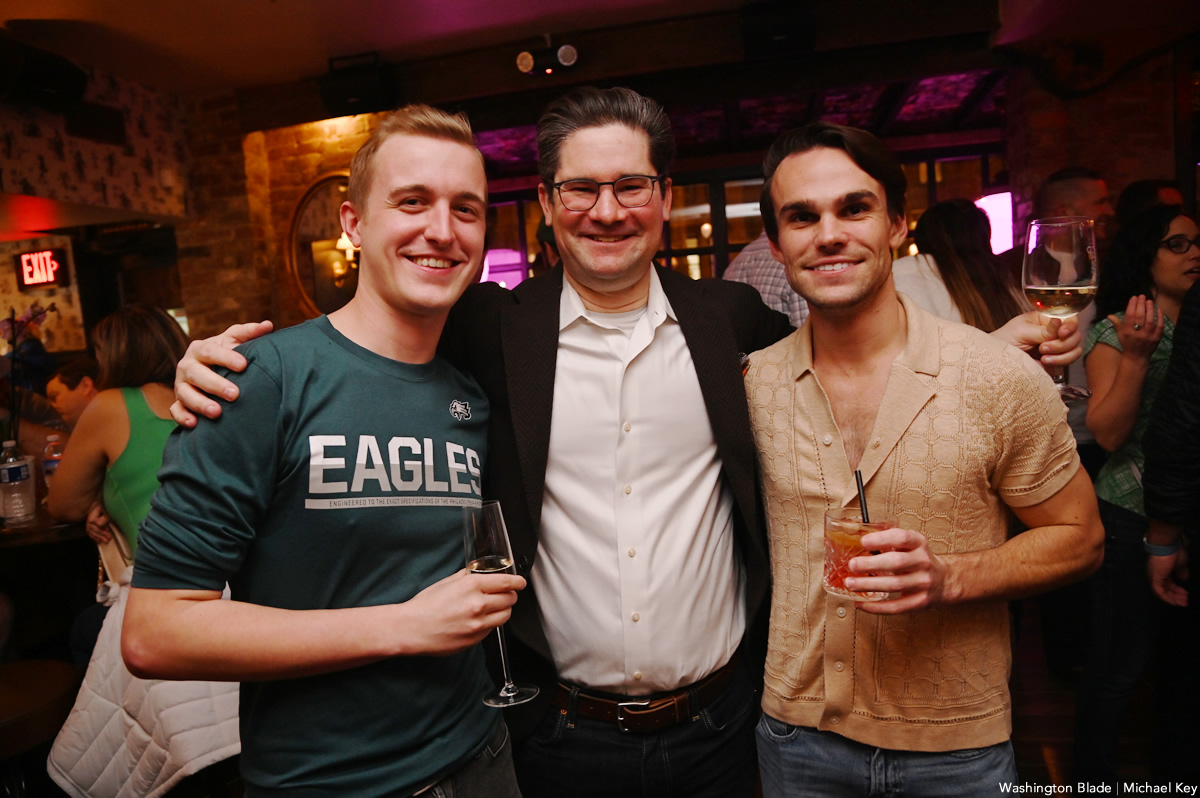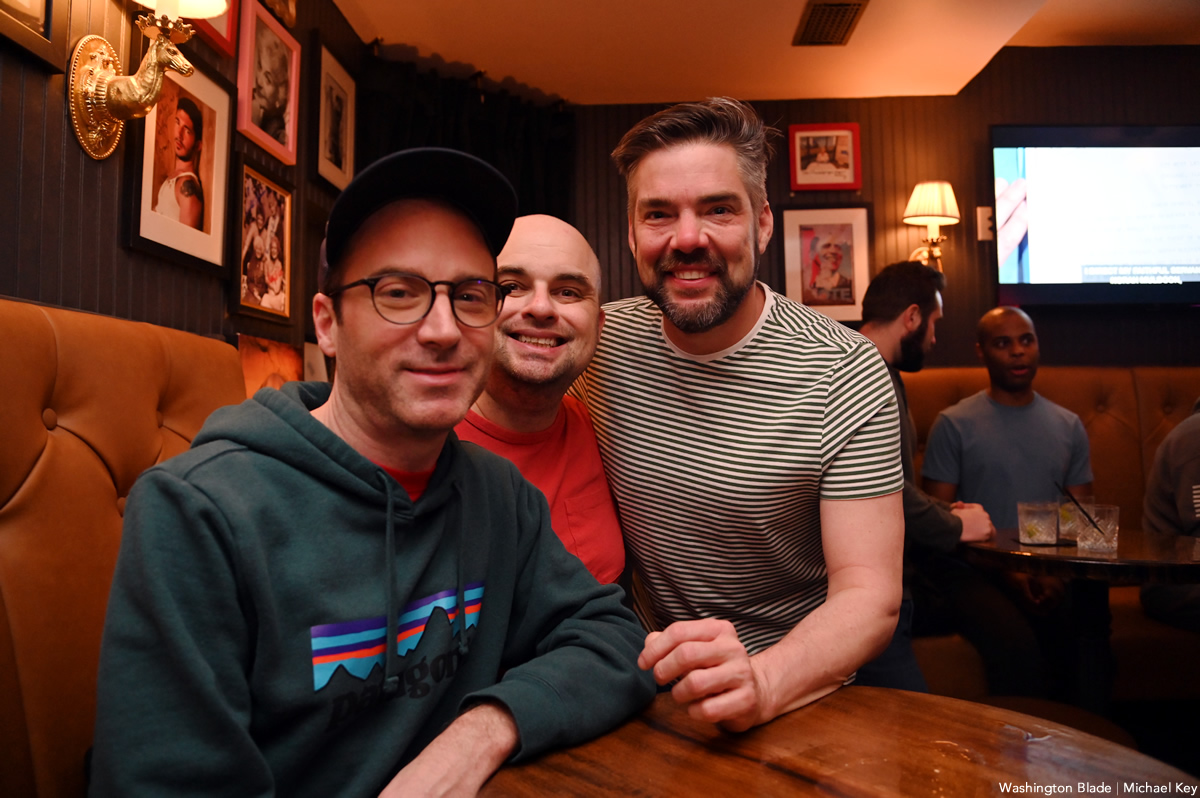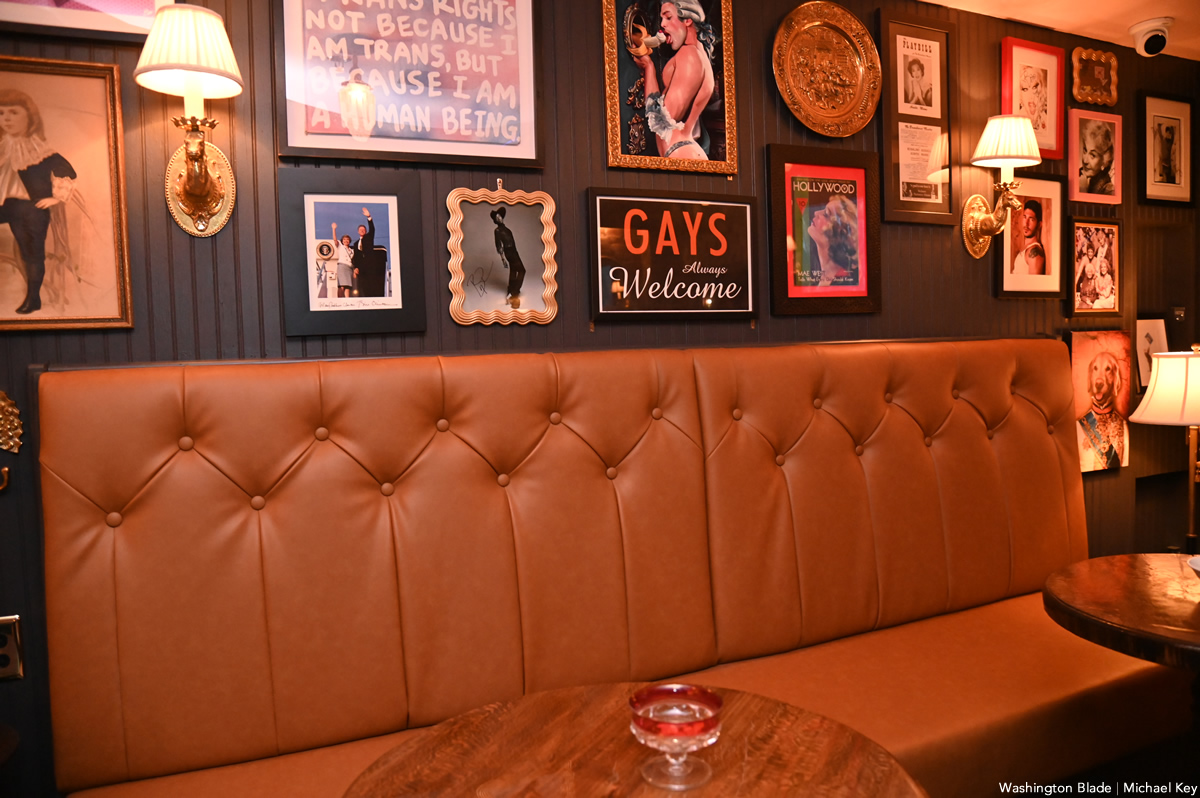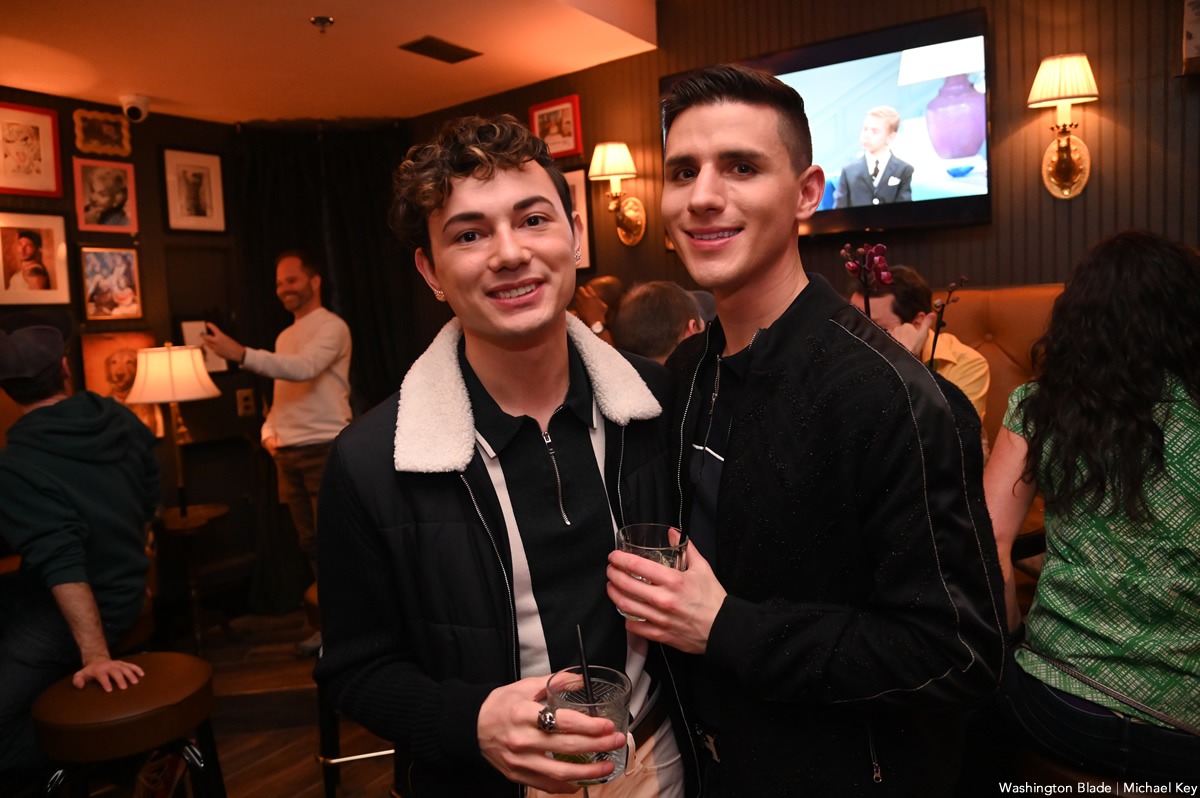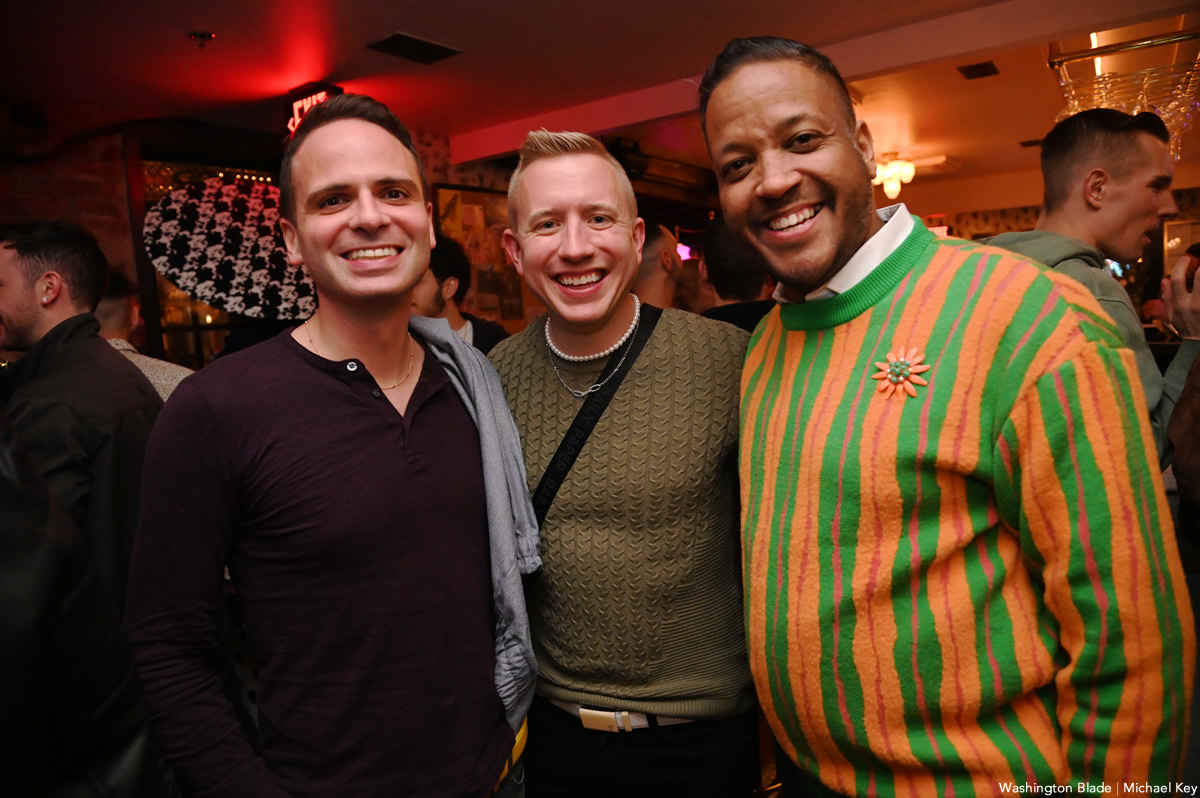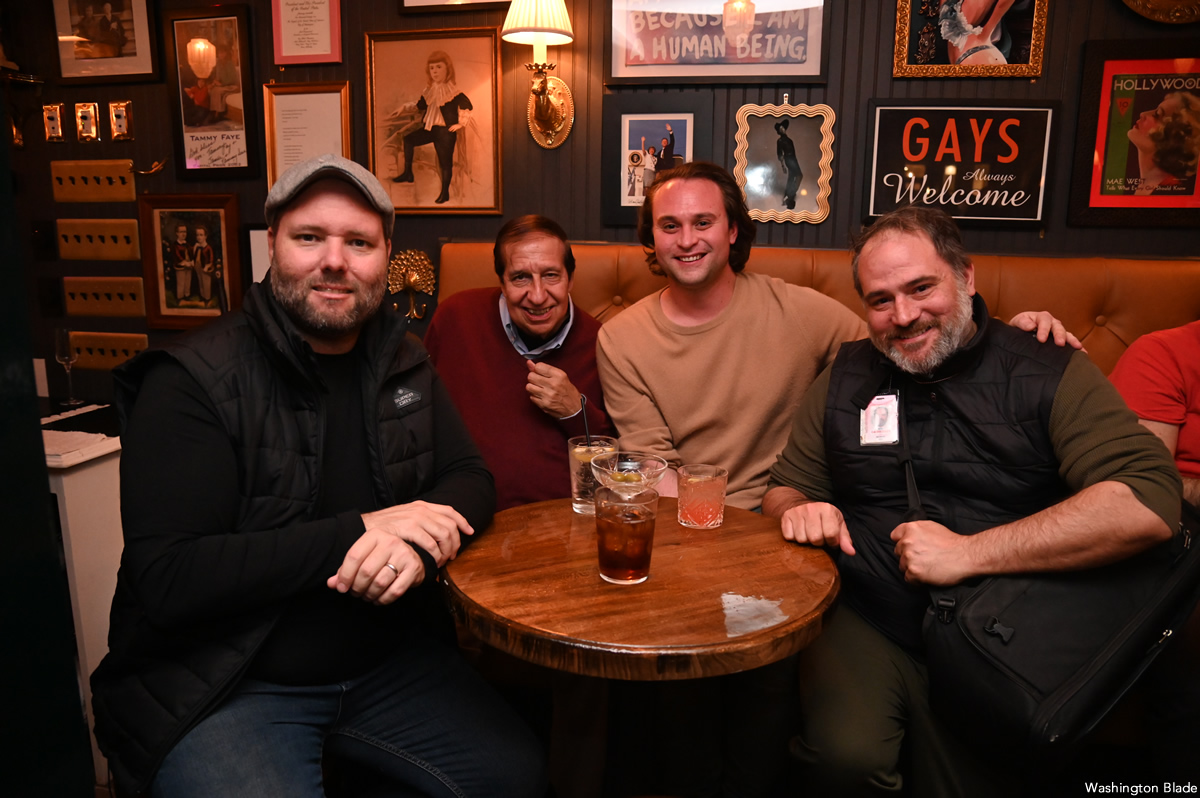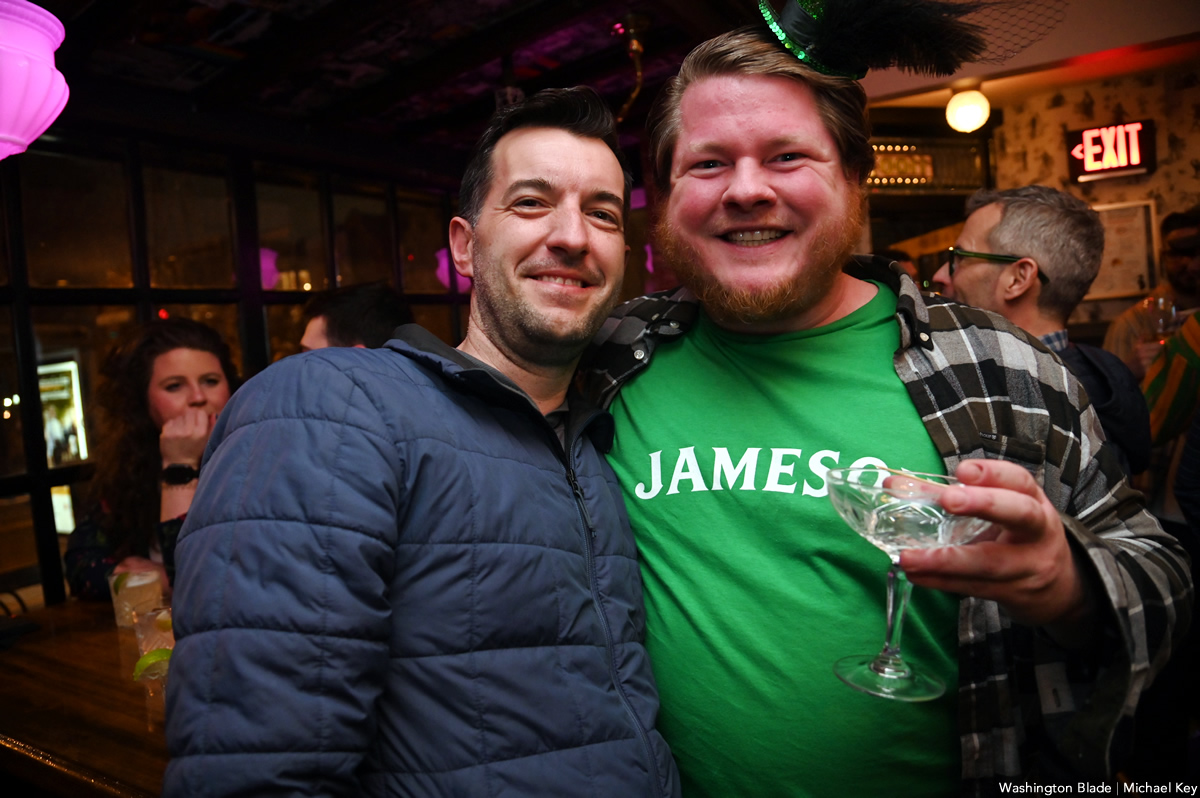 Covering the opening of The Little Gay Pub in Logan Circle for @WashBlade pic.twitter.com/hrAbvbW2C3

— Michael Patrick Key (@MichaelKeyWB) March 18, 2023
PHOTOS: Pride Reveal
'Peace, Love, Revolution' announced as this year's theme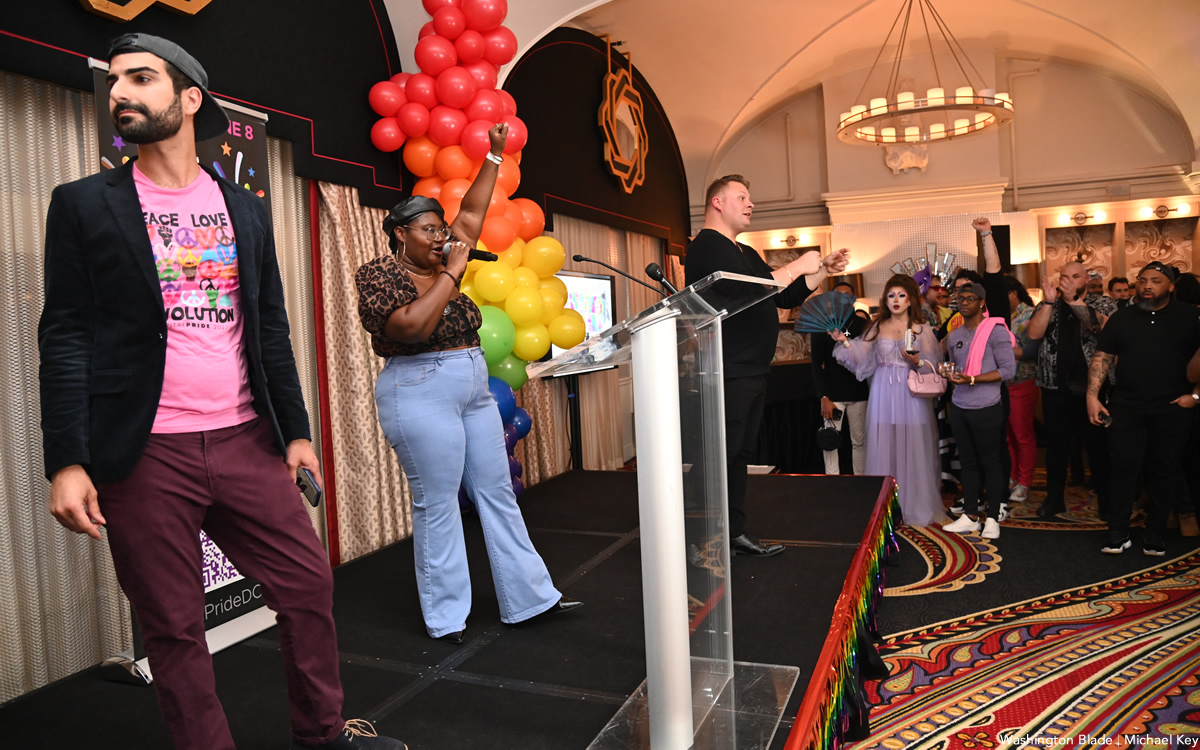 The Capital Pride Alliance held its annual Pride Reveal party at Hotel Monaco on Thursday, March 16. Following a performance by drag artist Shi-Queeta Lee, members of the board of the Capital Pride Alliance announced "Peace, Love, Revolution" as the theme for Pride 2023 in D.C.
(Washington Blade photos by Michael Key)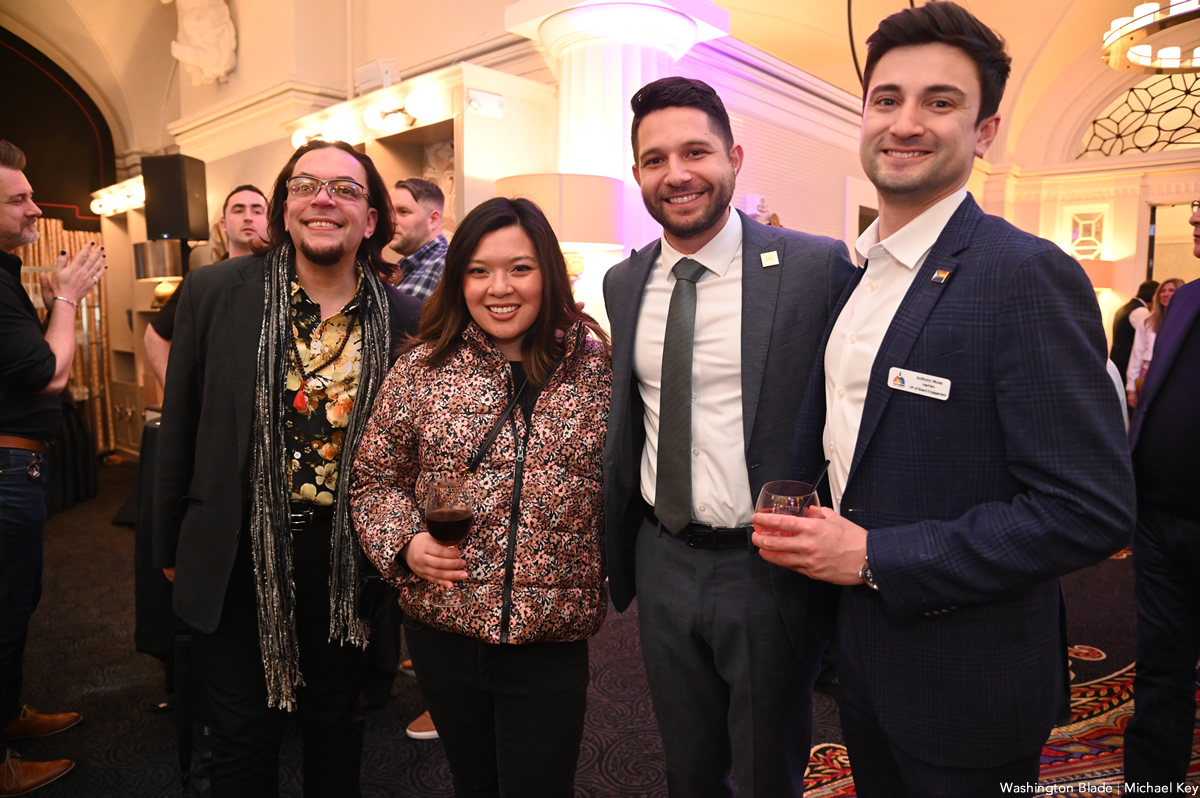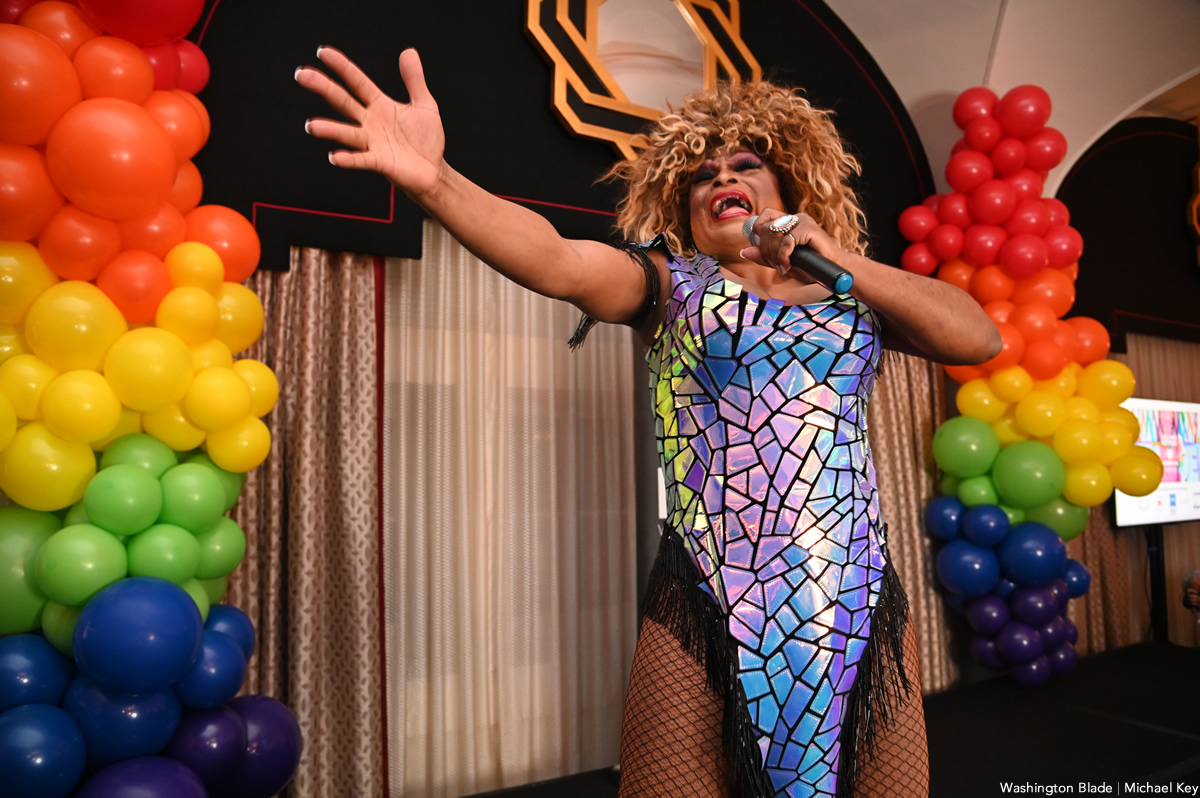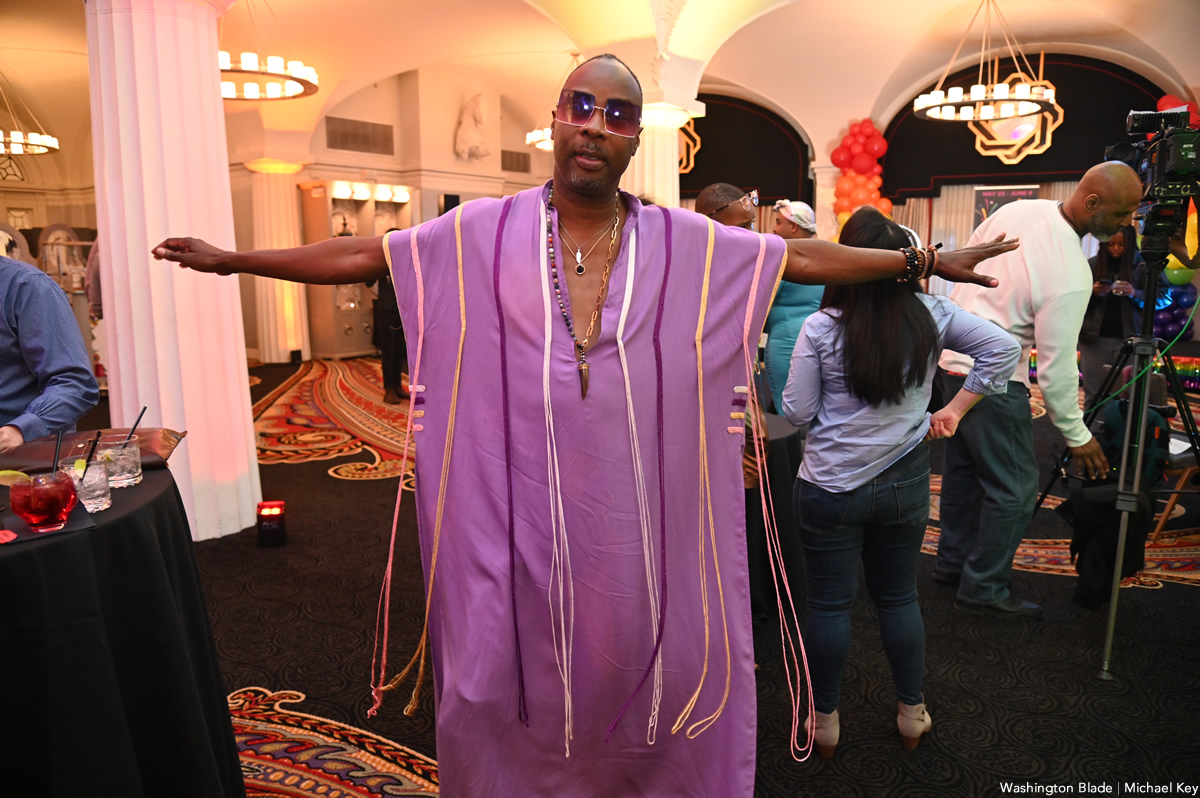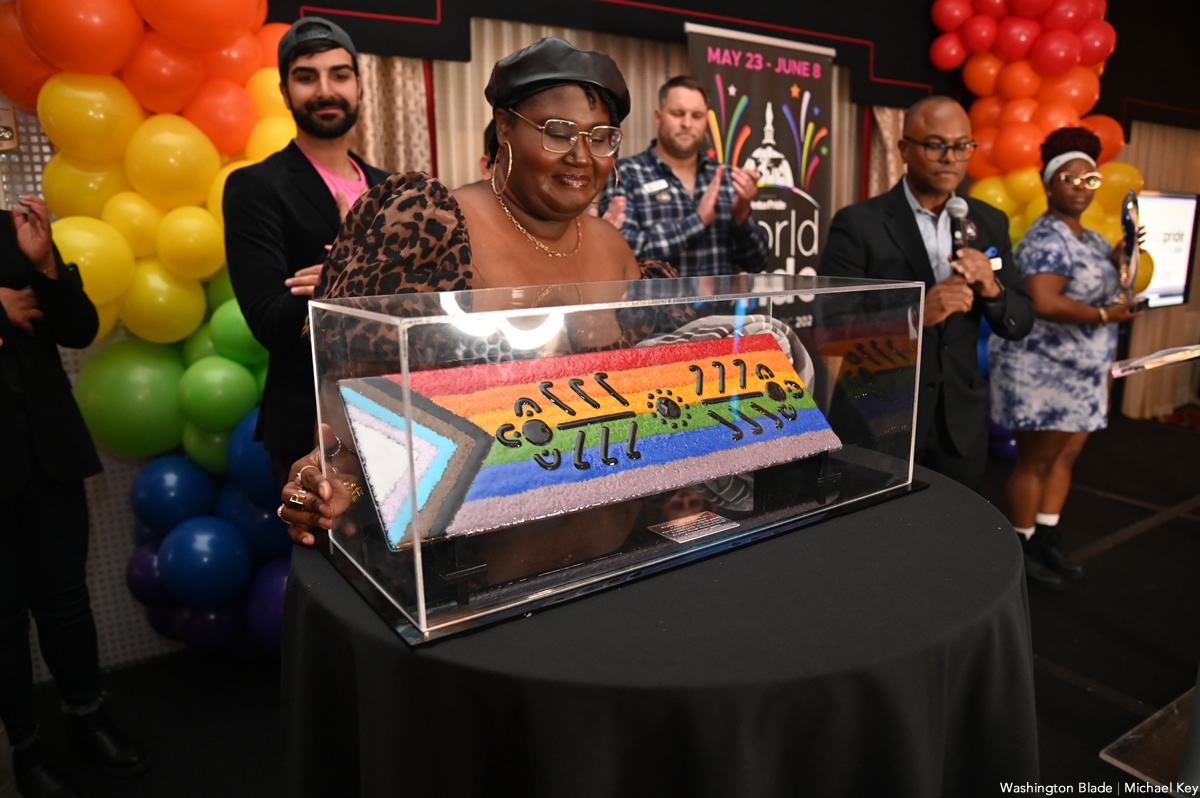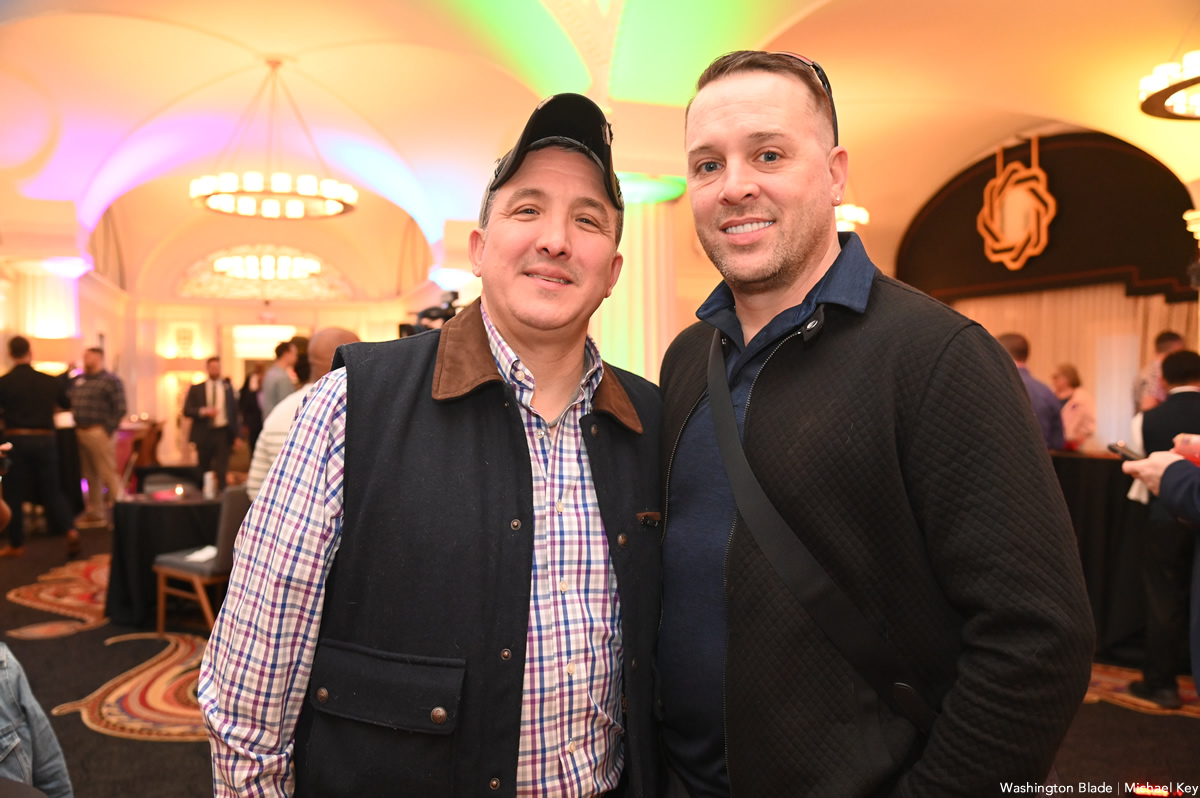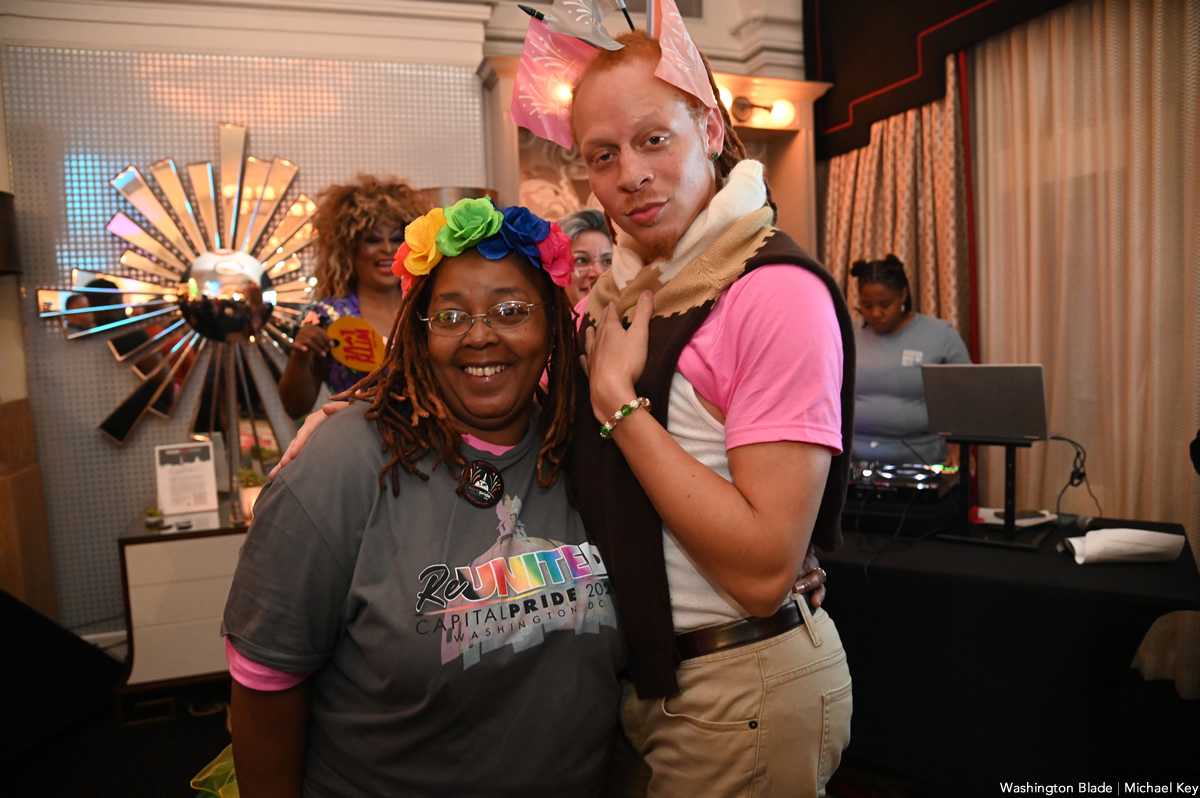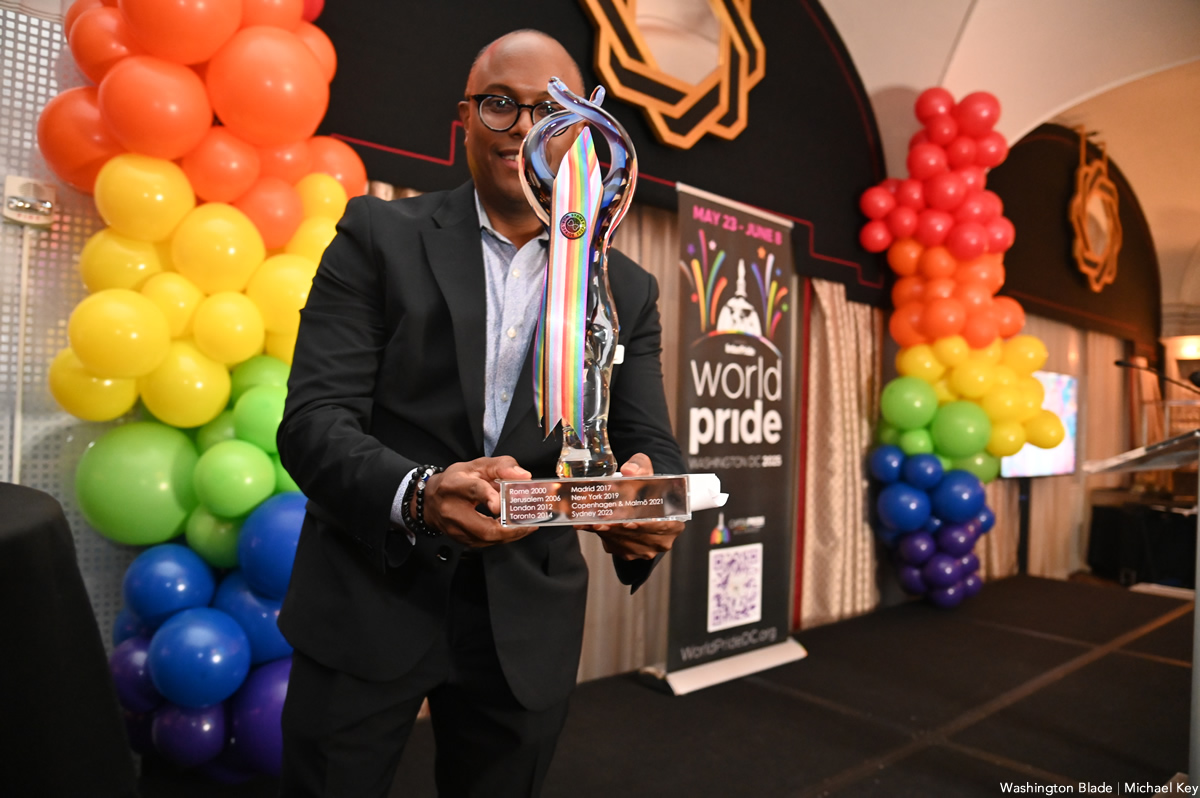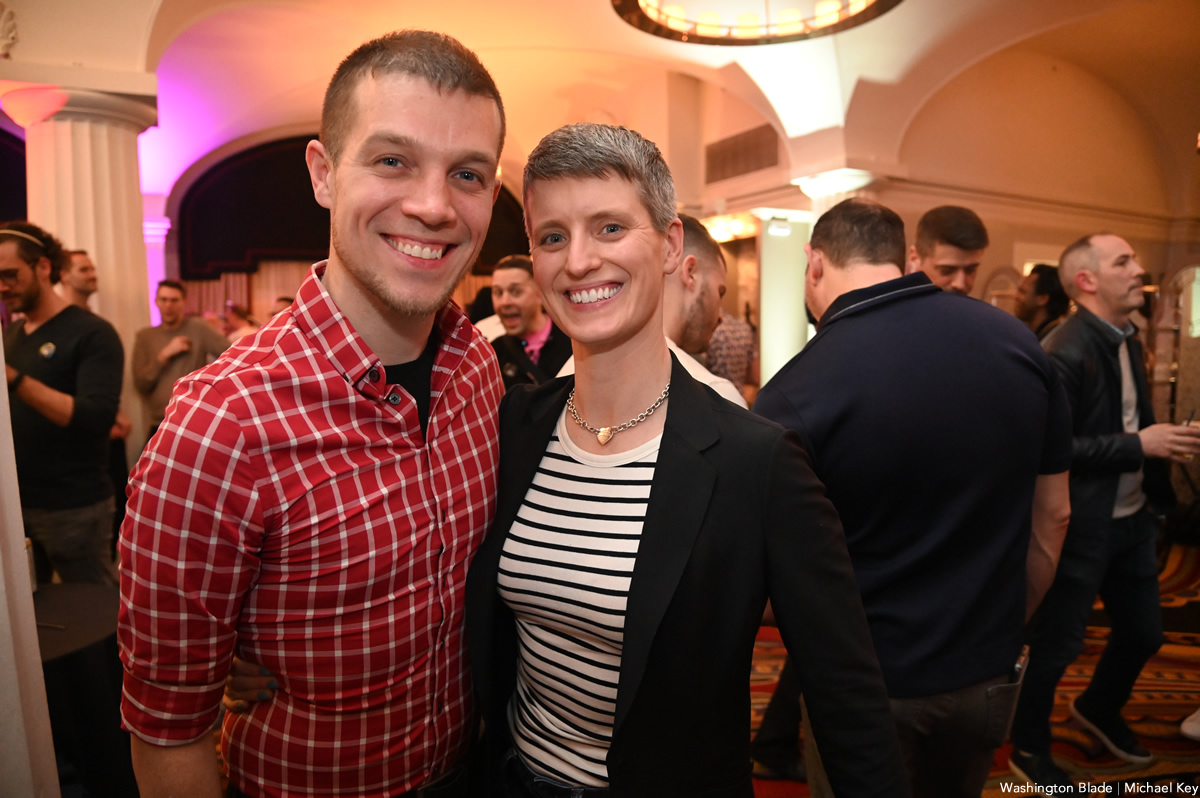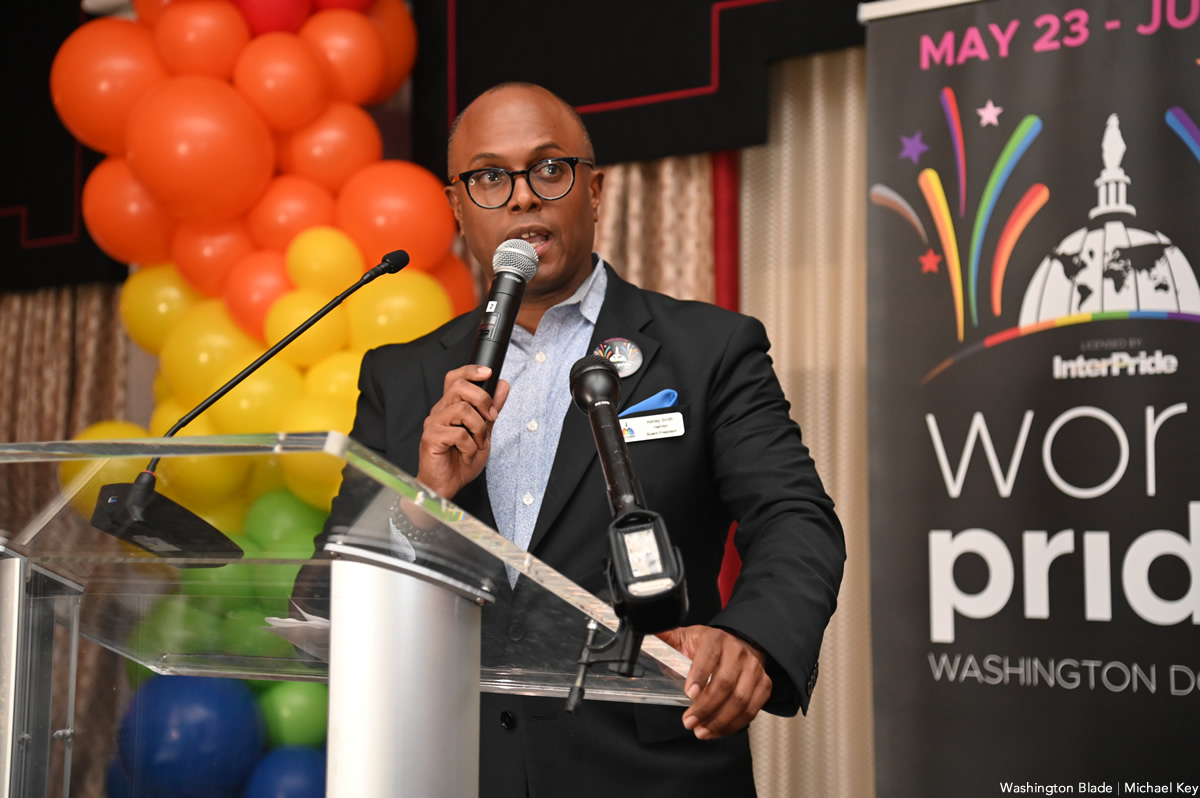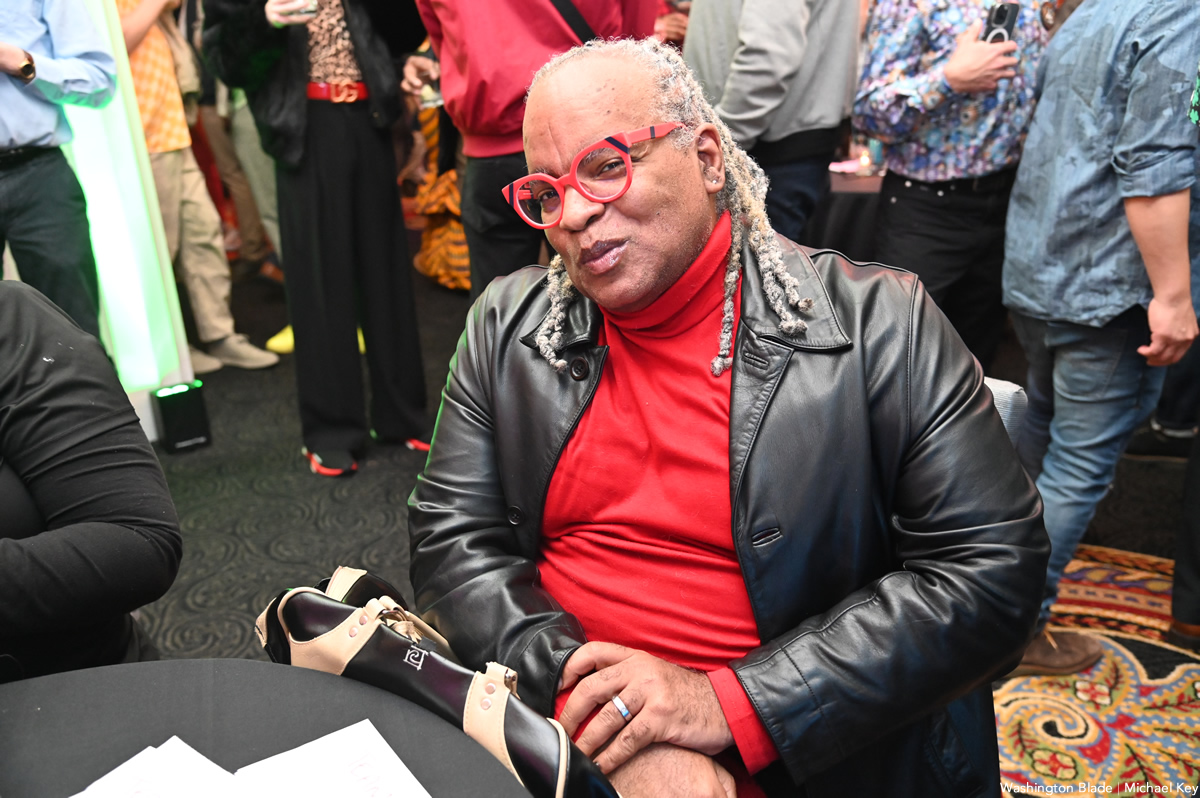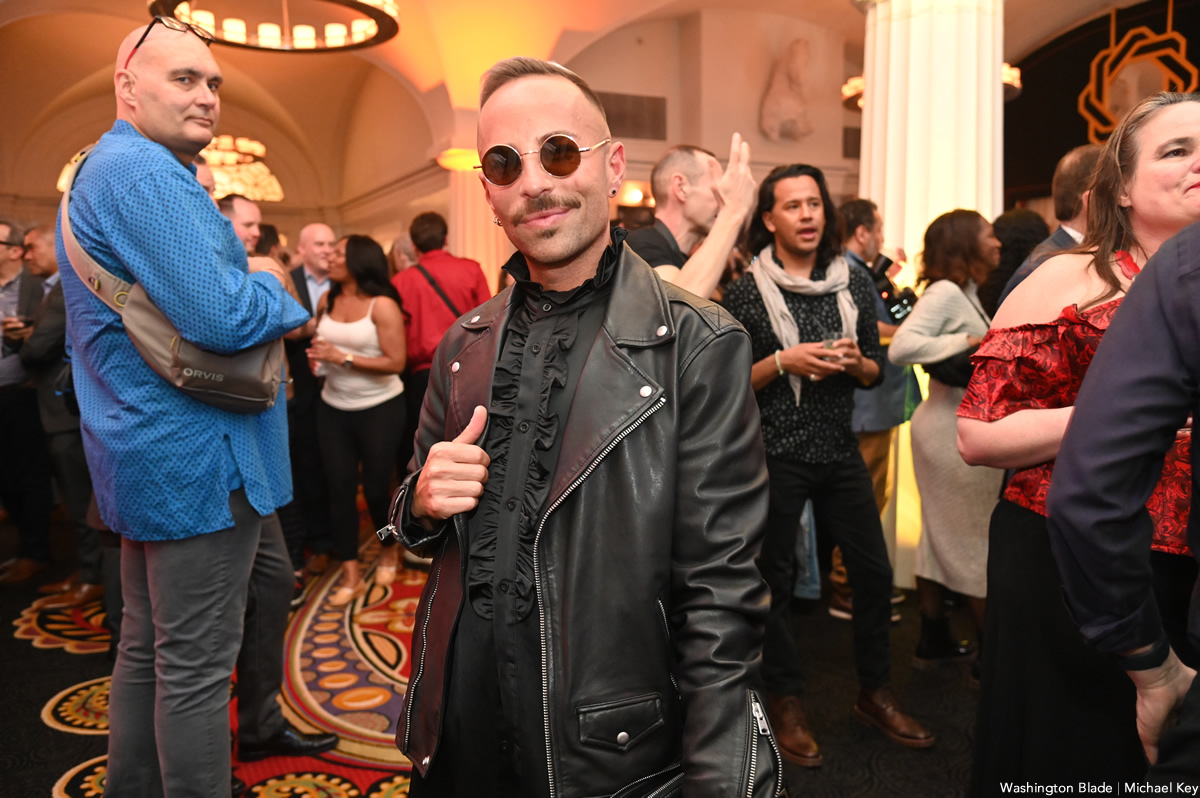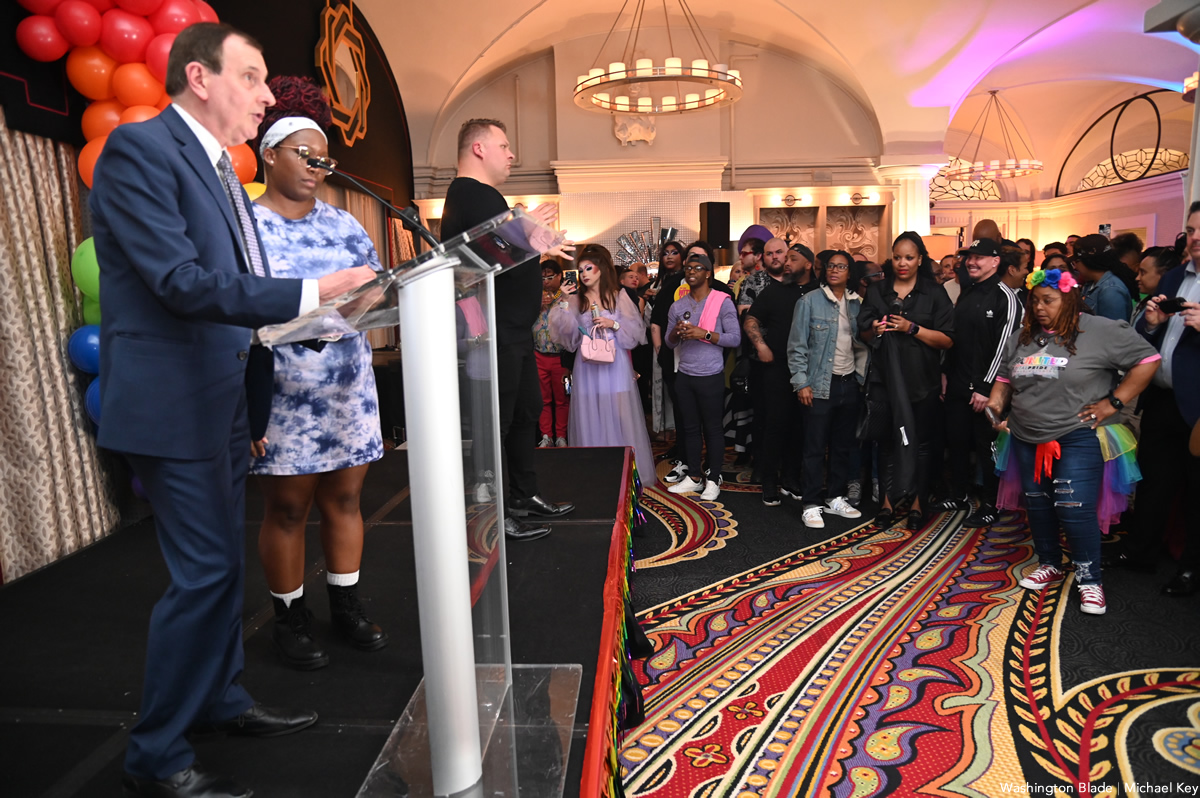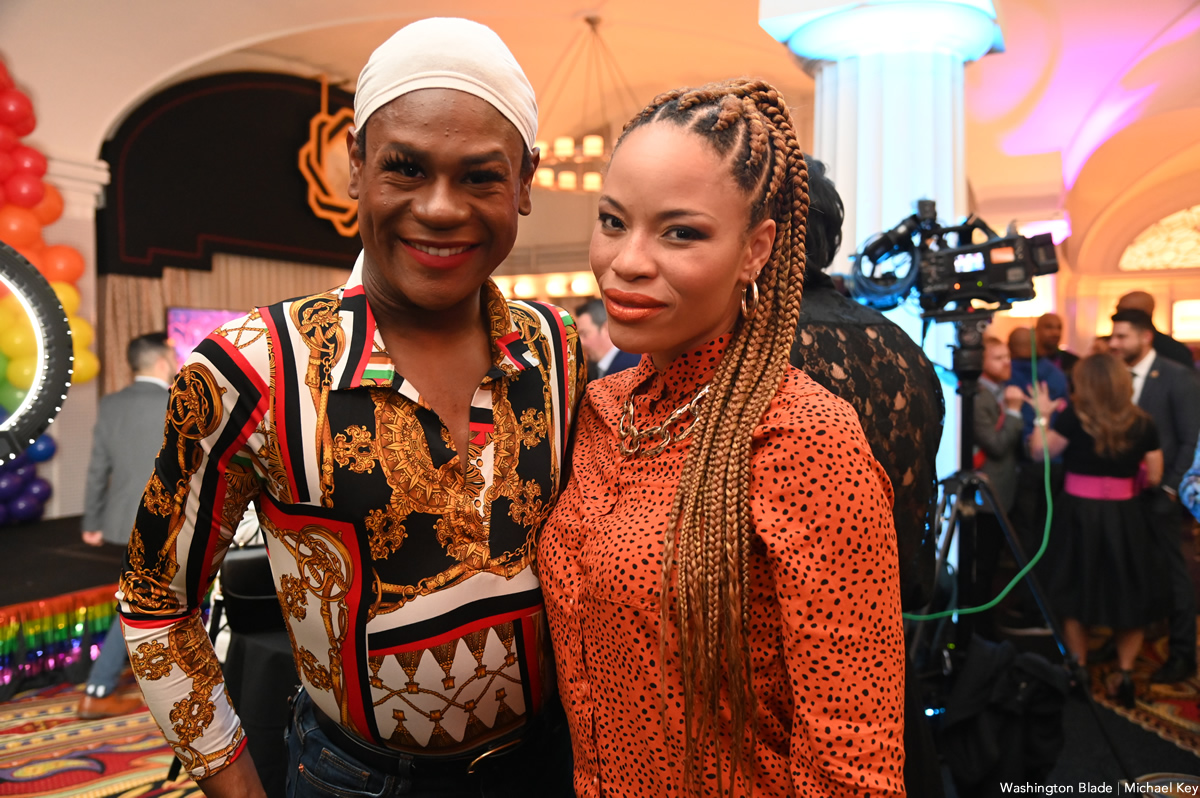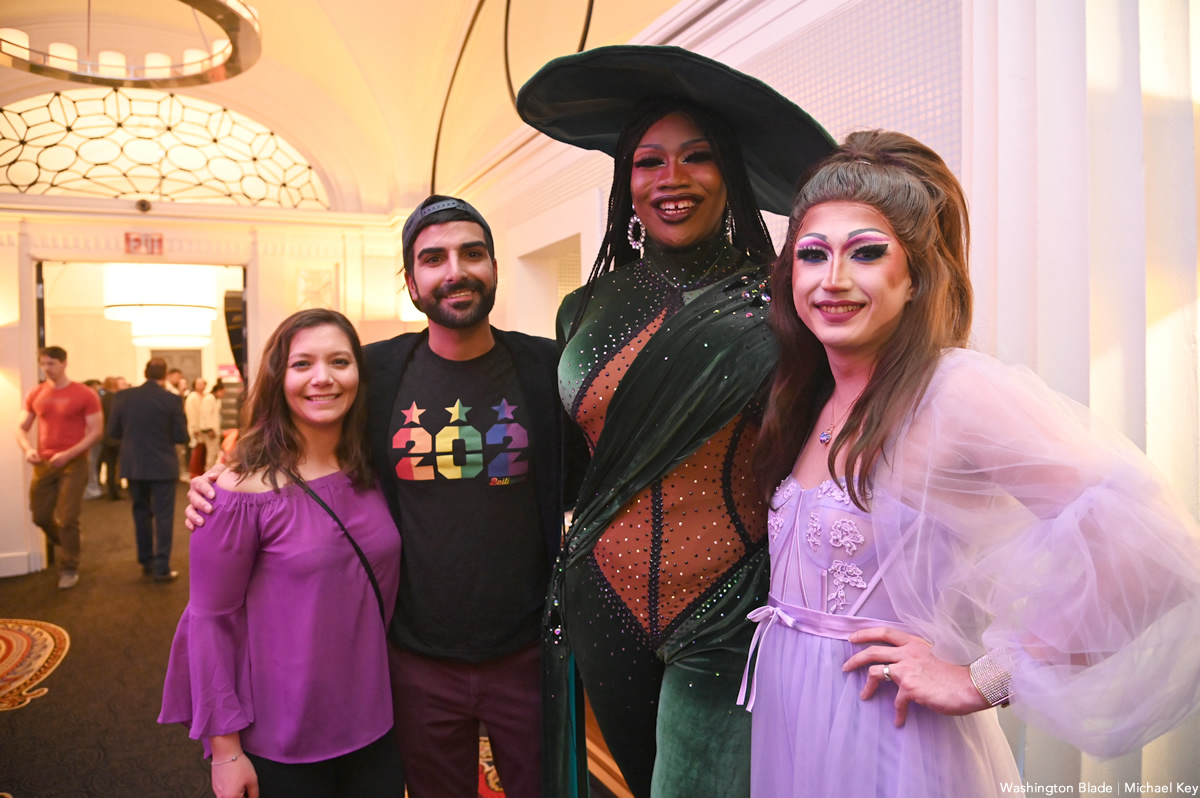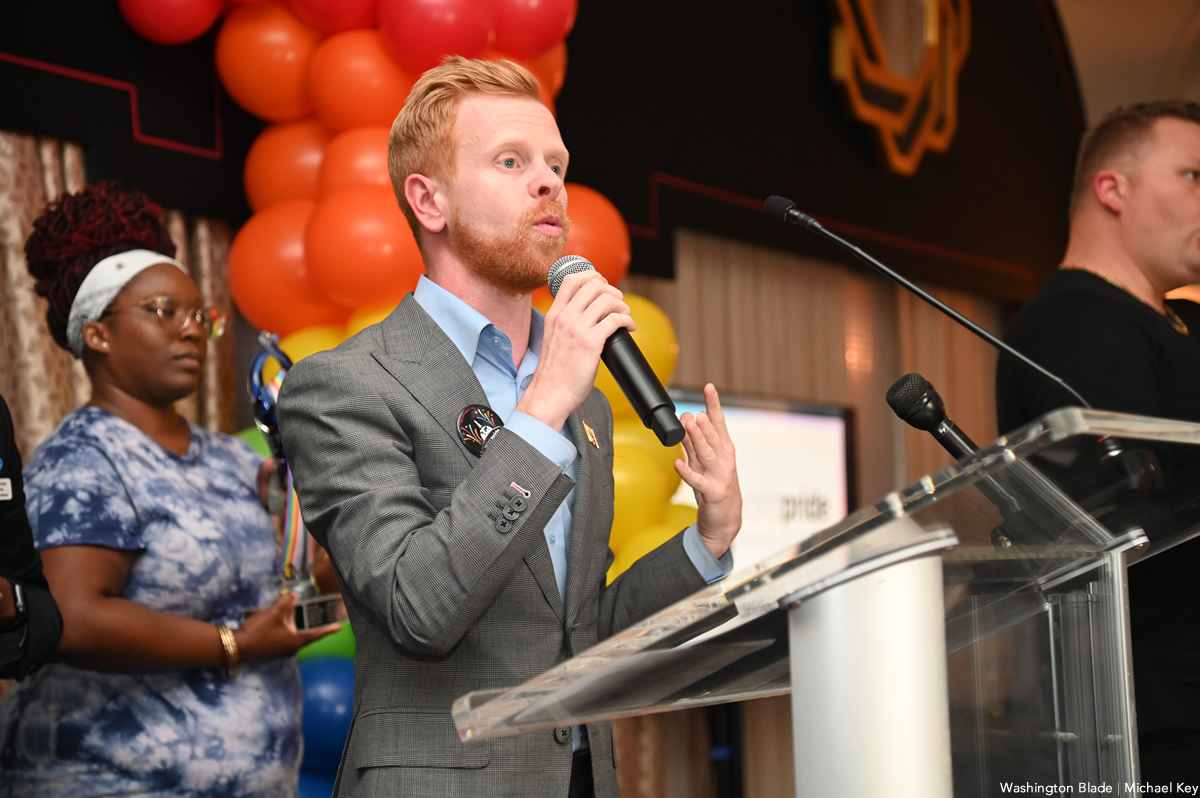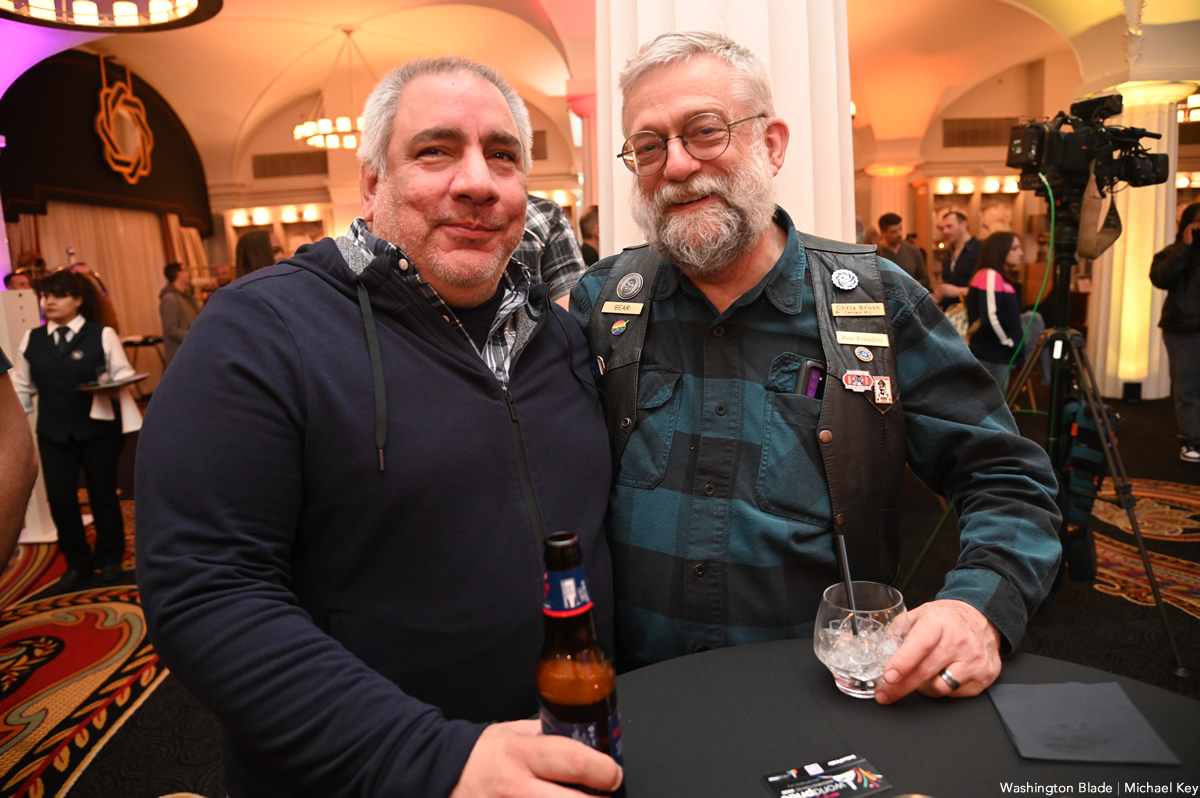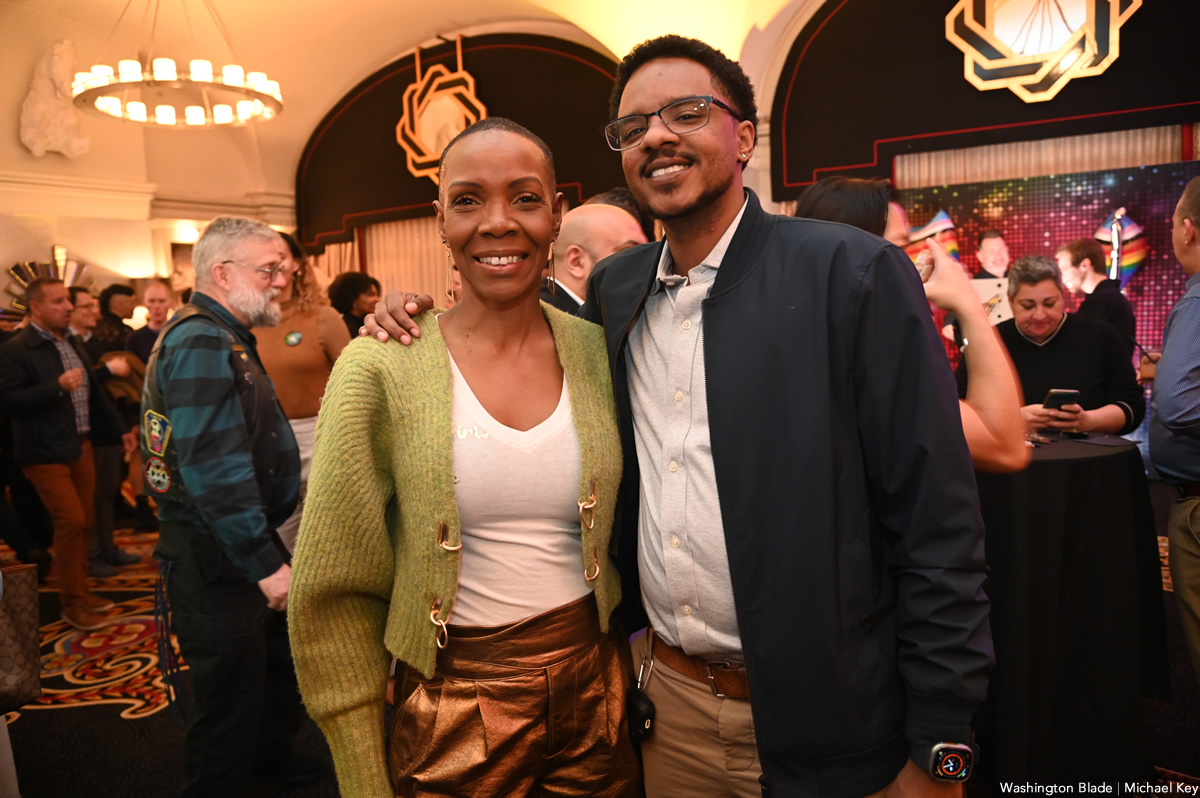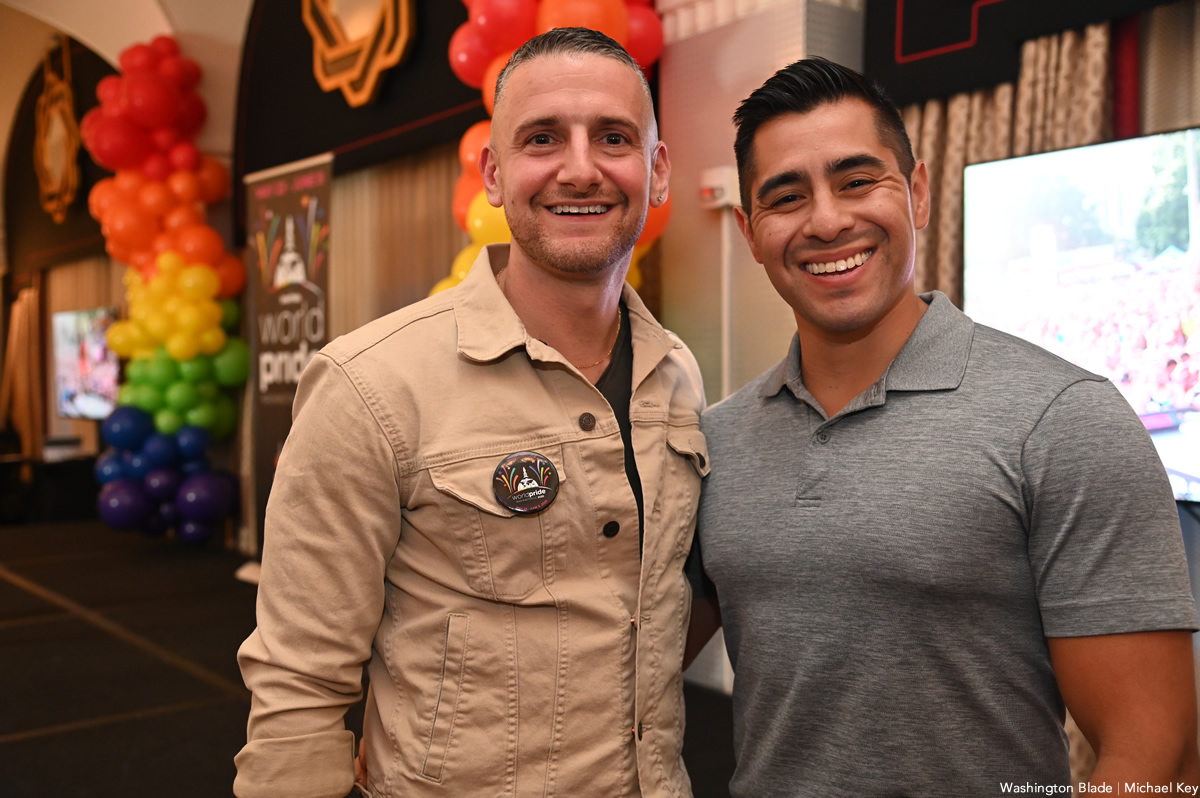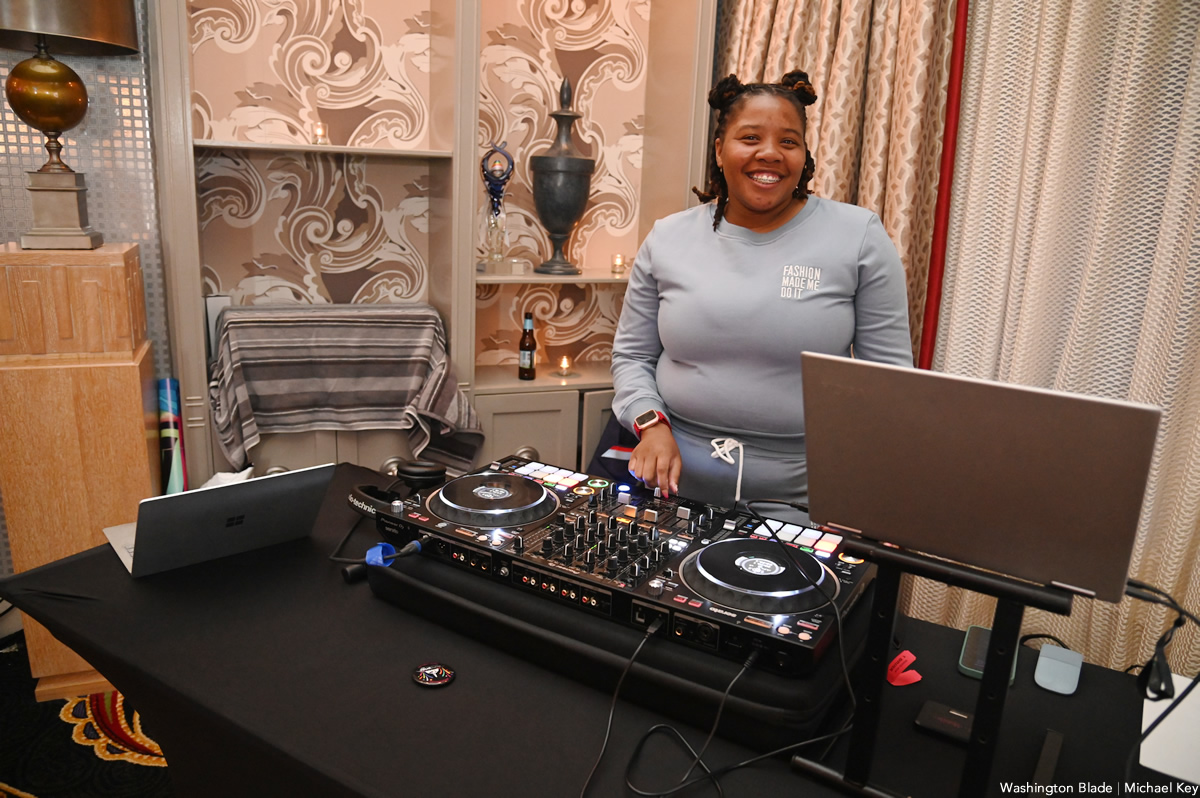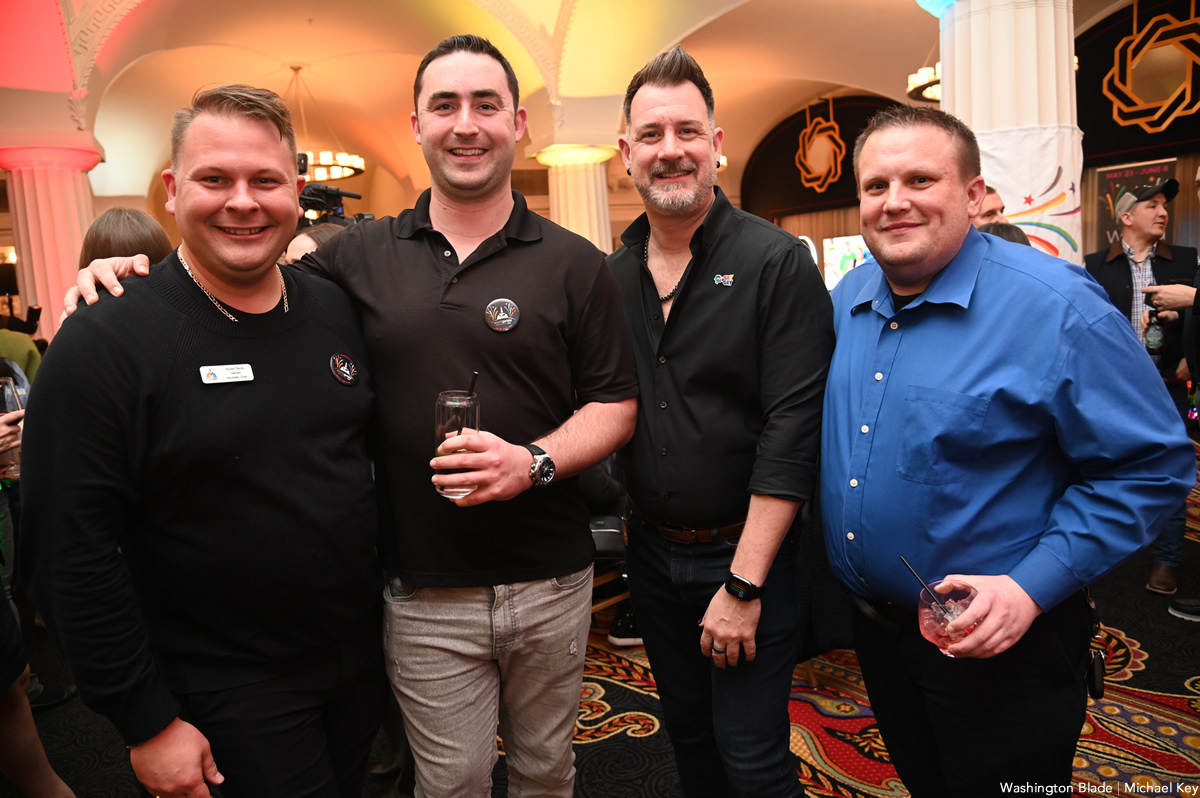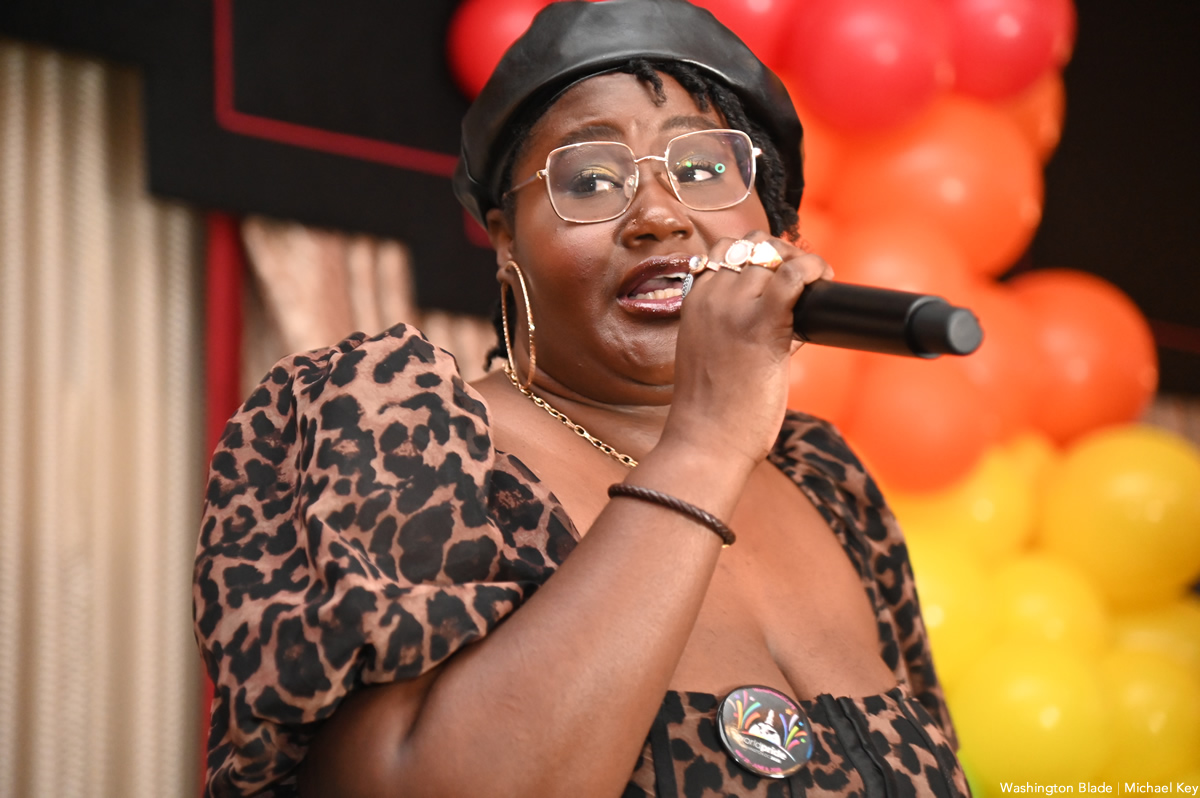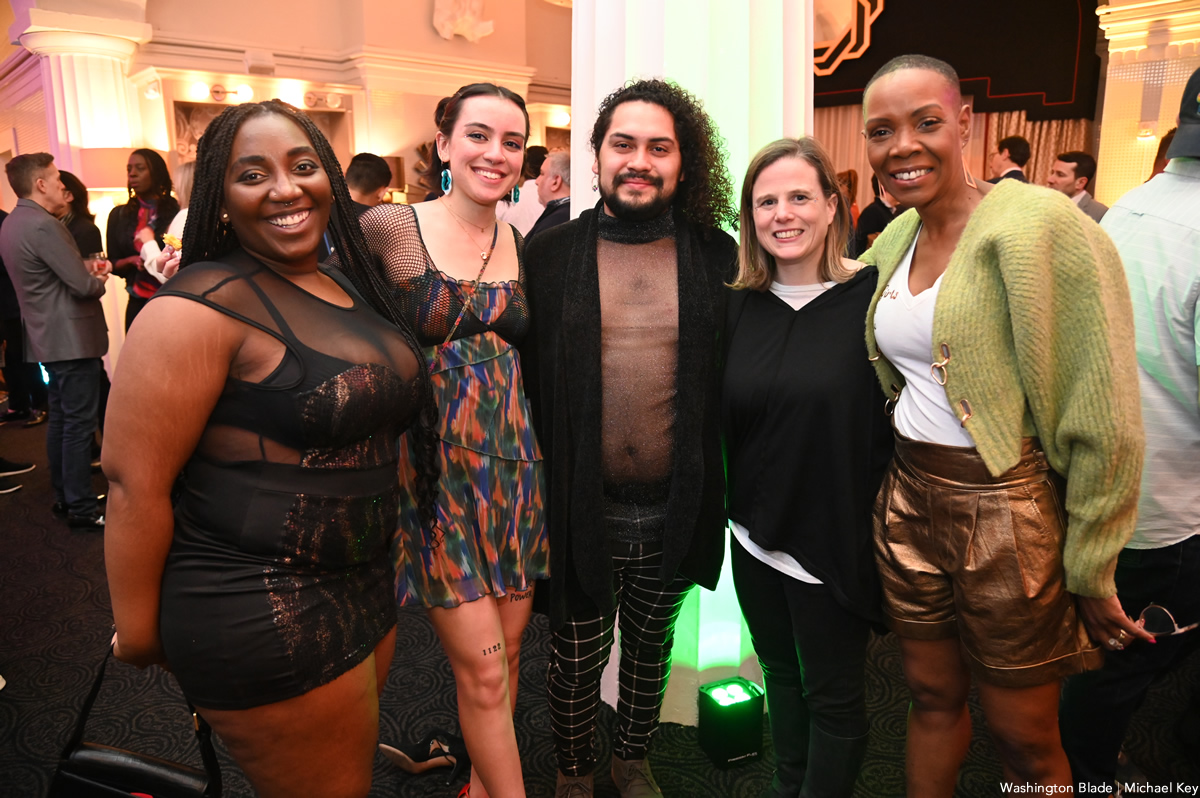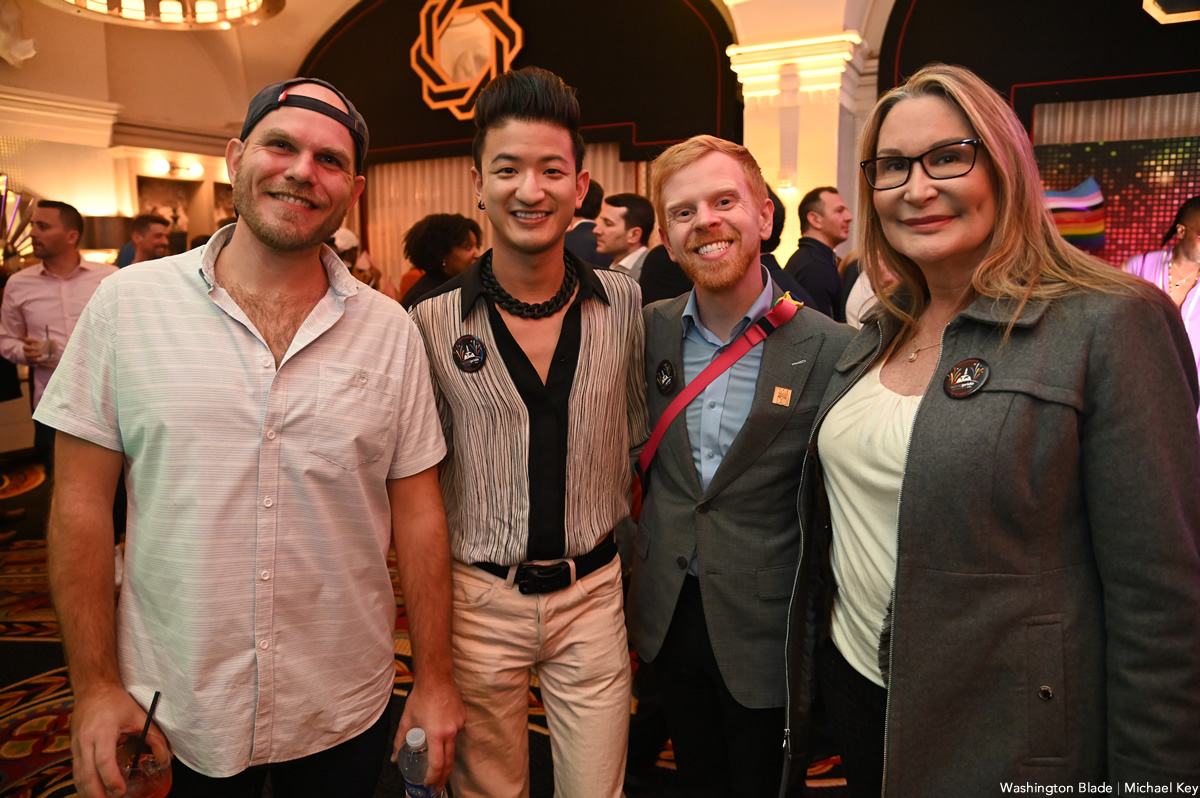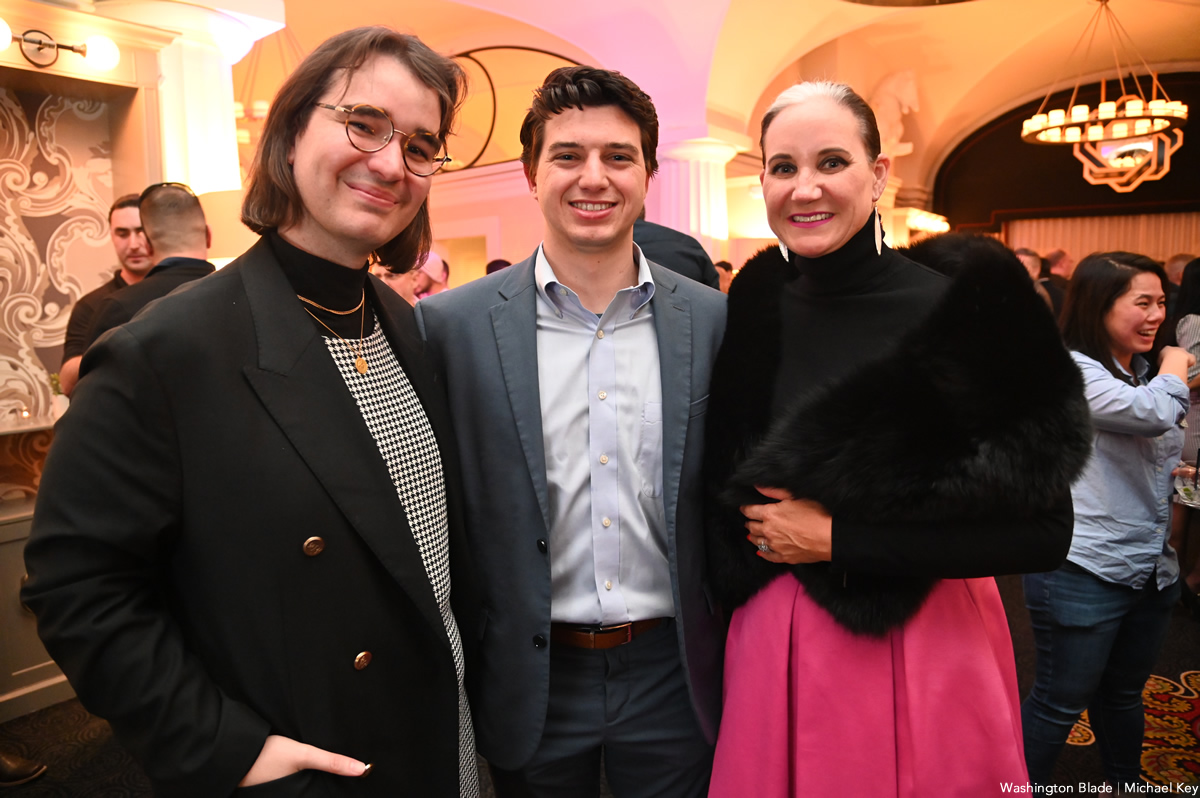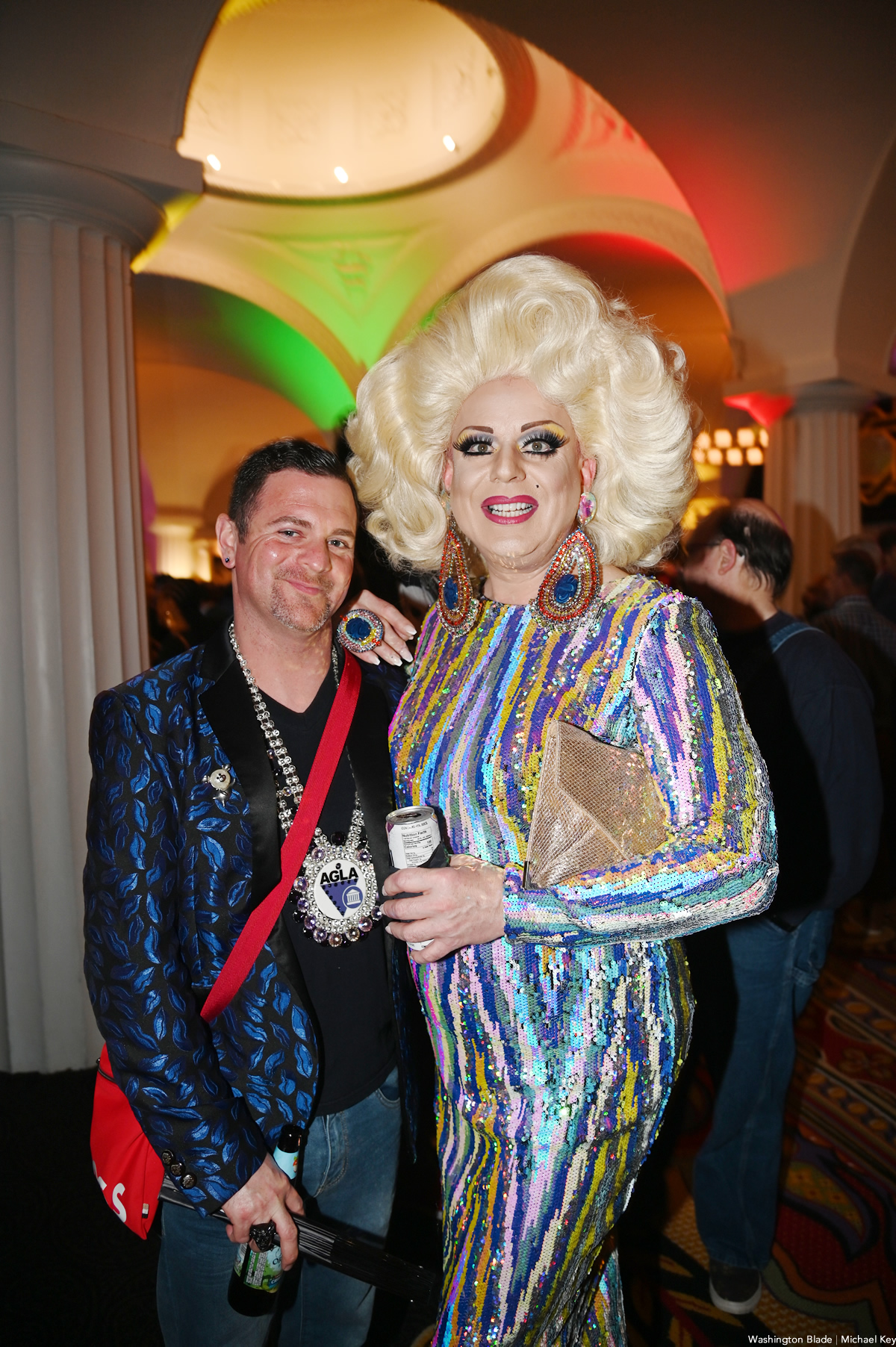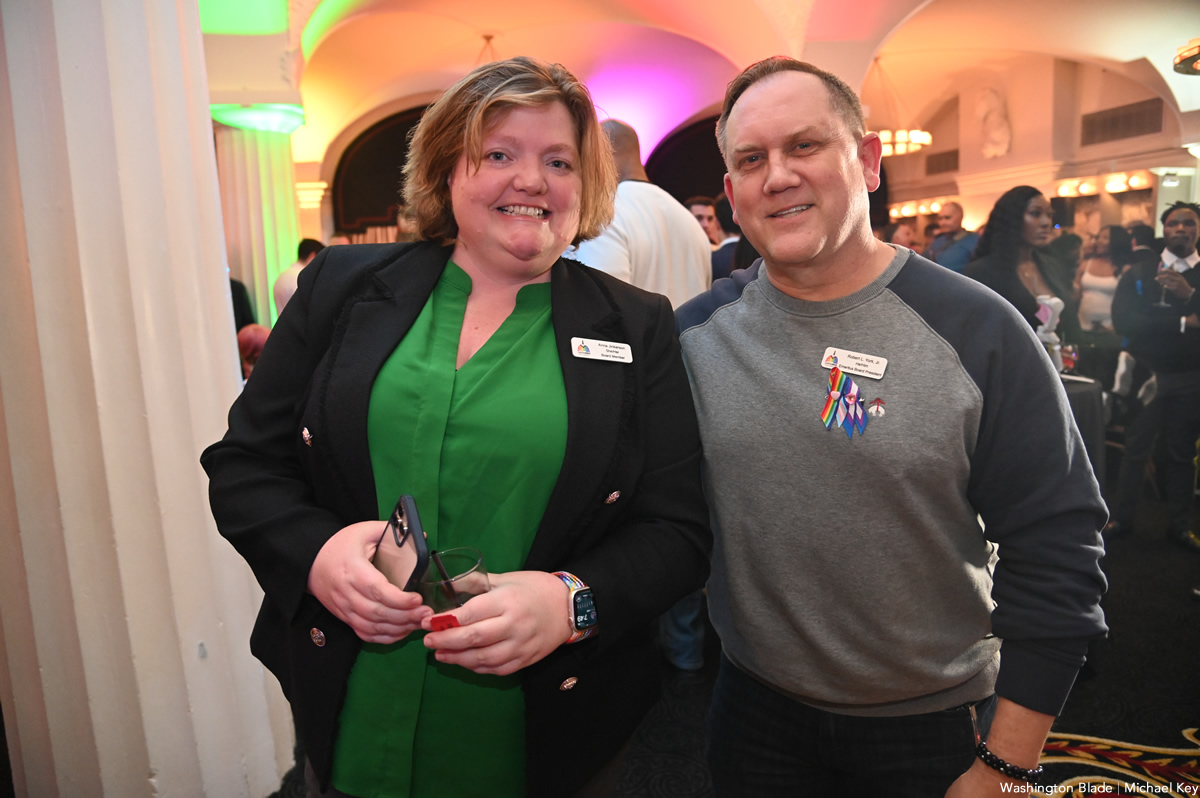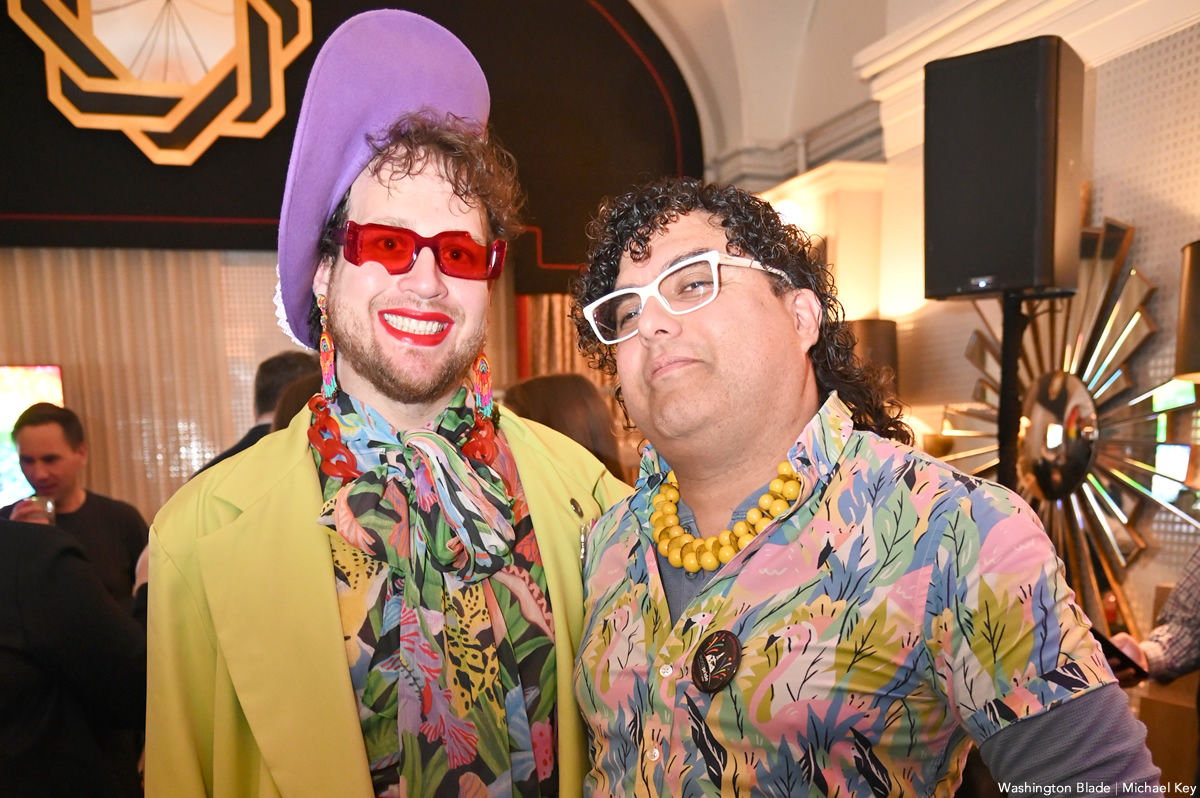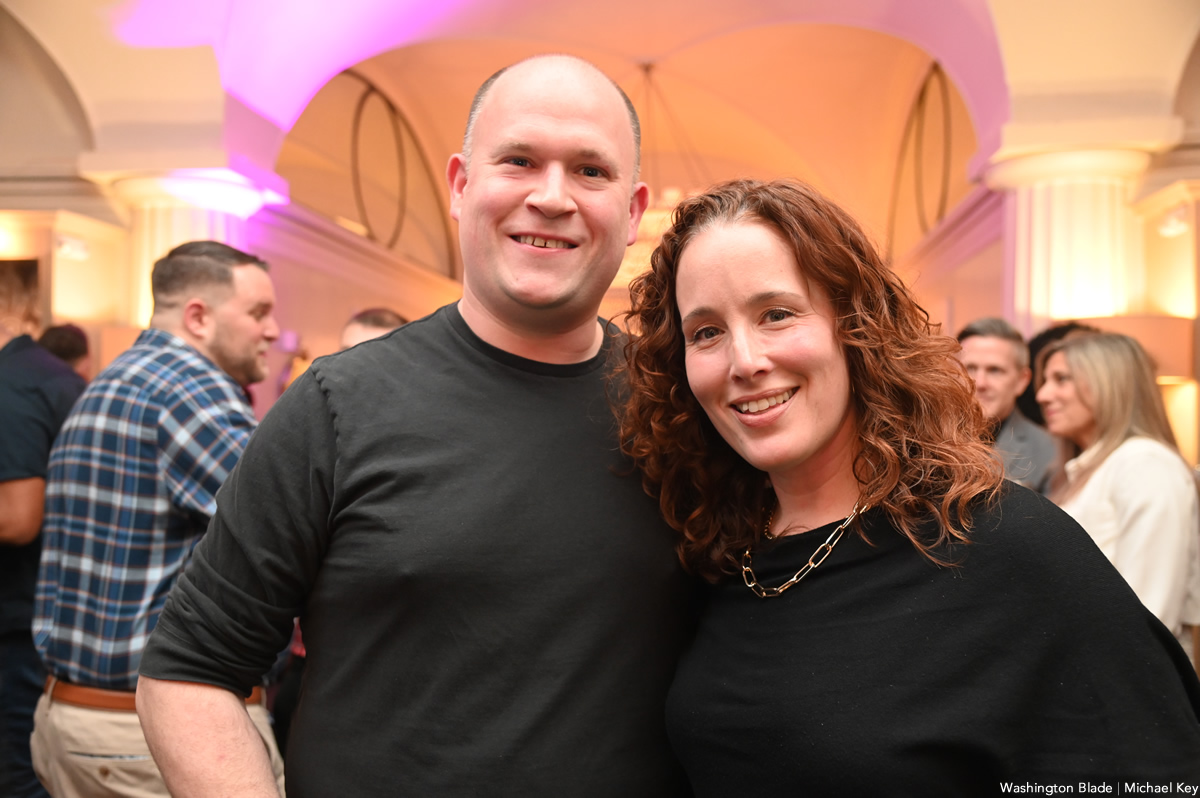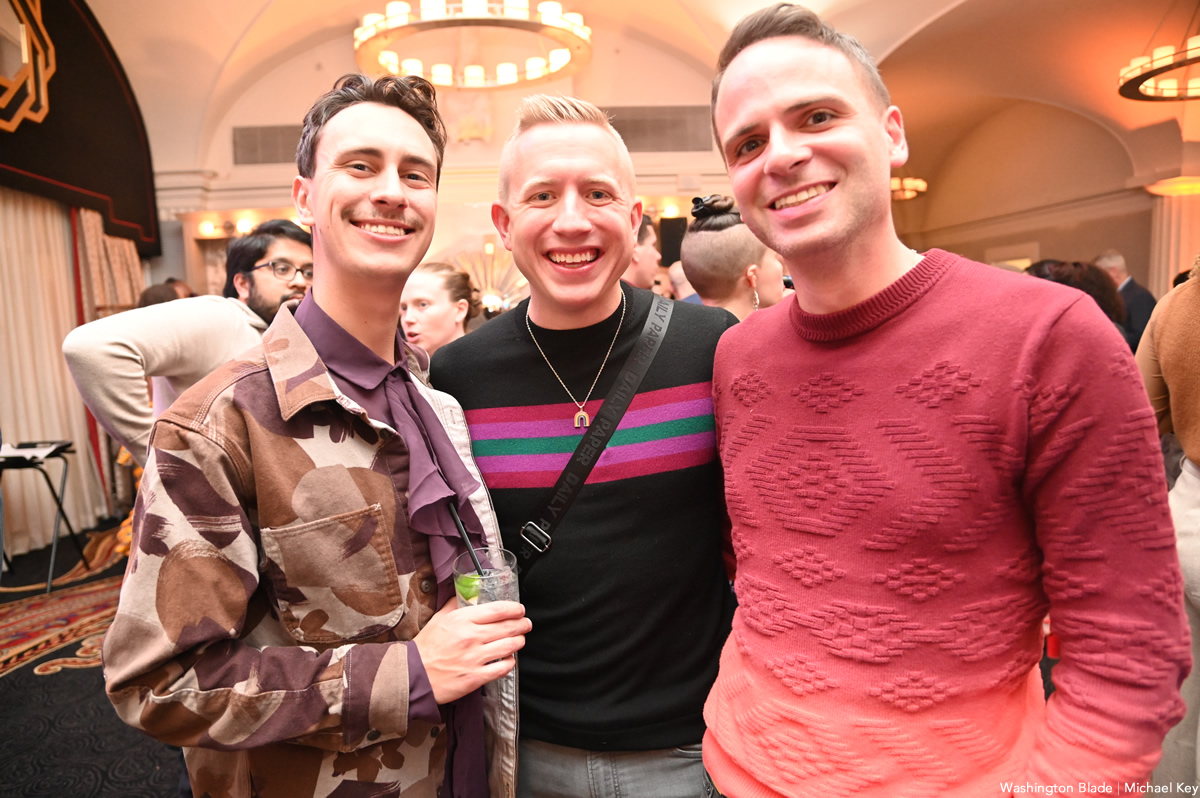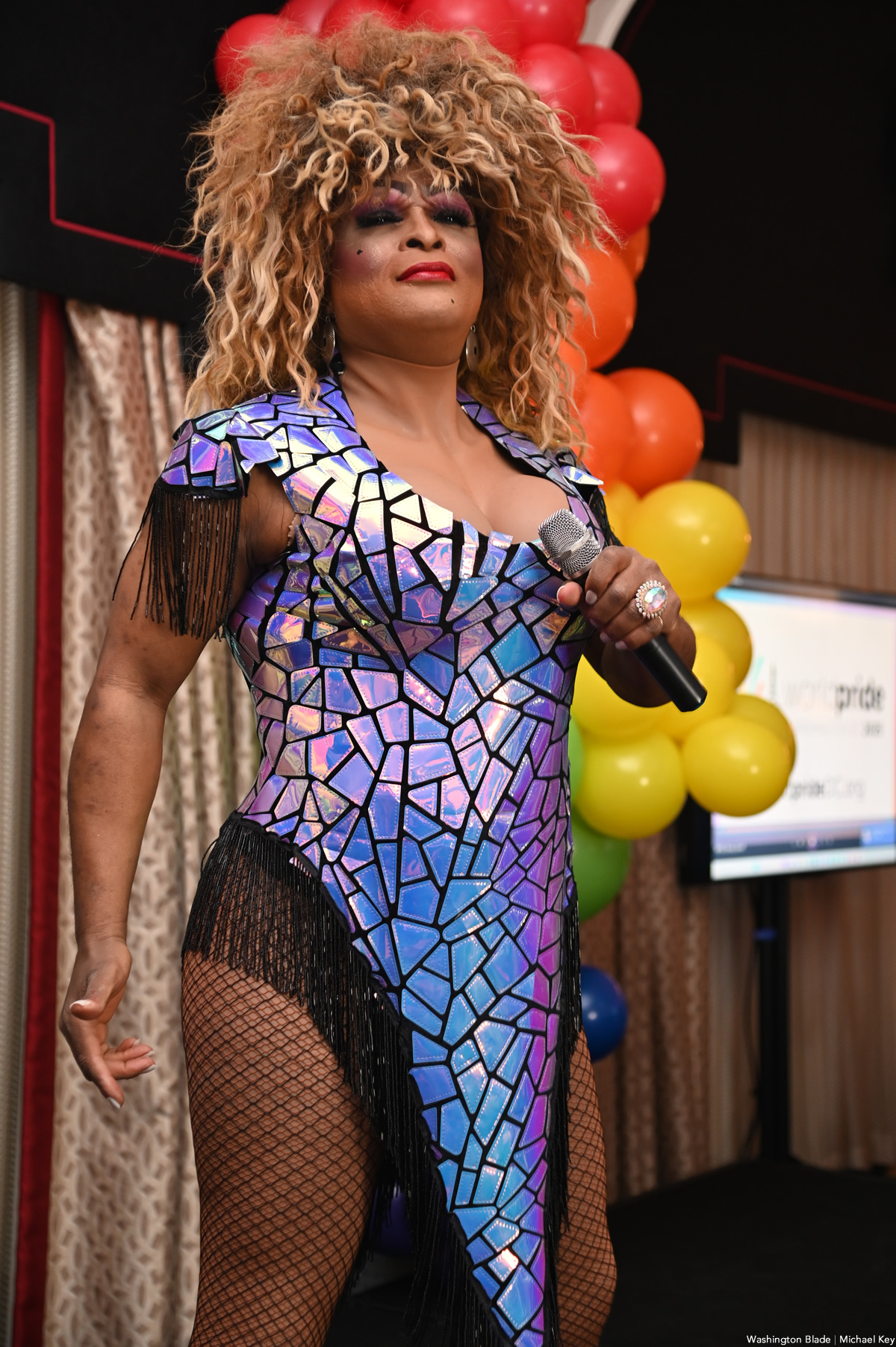 Covering Pride Reveal at Hotel Monaco for @WashBlade . @shiqueeta performing: pic.twitter.com/cONCQQR706

— Michael Patrick Key (@MichaelKeyWB) March 17, 2023