April 27, 2018 at 2:54 pm EDT | by Lou Chibbaro Jr.
Man pleads guilty to 2016 anti-gay assault in D.C.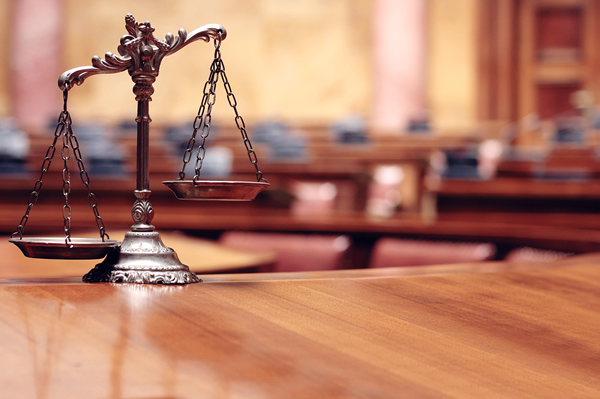 One of three men charged in November 2016 with committing an anti-gay aggravated assault in the city's U Street, N.W. entertainment district pleaded guilty to a lower charge in D.C. Superior Court on April 20 as part of a plea bargain deal offered by prosecutors with the U.S. Attorney's Office.
A police charging document says the assault, in which a male victim was knocked unconscious and taken by ambulance to a nearby hospital, took place after one of the attackers stated, "I don't like them gay motherfuckers."
Charging documents say the incident occurred outside a carryout pizzeria at the corner of Florida Avenue and 8th Street, N.W. near three gay bars.
Court records show that Juan Venegas of Alexandria, Va., who was 27 at the time of his arrest in the incident, pleaded guilty in exchange for prosecutors lowering the charge to simple assault, a misdemeanor, and being admitted to a court diversion program.
Under the conditions set by prosecutors for the program, the charge against Venegas will be dropped in one year if he stays out of trouble, performs 40 hours of verified community service work in D.C., completes a court supervised anger management class, and undergoes drug and alcohol testing to determine if he needs substance abuse treatment.
Court records show that Judge Marisa Demeo scheduled a sentencing hearing for April 22, 2019 to determine whether Venegas, who has been released on personal recognizance, has complied with the terms of the agreement.
"If the defendant abides by the conditions set forth in this agreement after a period of twelve months, beginning with the date of the filing of this agreement, the United States agrees to dismiss with prejudice all of the charges in this case at the time of sentencing," the agreement states.
A dismissal with prejudice means that the charge against Venegas for this specific incident cannot be brought up against him again.
The other two men charged in the case, Derrick Diggs, 29, of Clinton, Md., and Francisco Flores, 23, of Arlington, Va., have pleaded not guilty and are scheduled to go on trial for the case on Oct. 2 of this year.
News of Venegas' guilty plea came less than one week after LGBT activists held a candlelight vigil in Stead Park near Dupont Circle in support of two gay men who were hospitalized from injuries they suffered in an anti-gay attack in the U Street area two blocks from where the attack in which Venegas was involved.
D.C. police said that incident took place about 12:30 a.m. Sunday, April 15, at the intersection of Vermont Avenue and U Street, N.W., near the U Street-Cardozo Metro Station.
According to police, one or more of three male attackers shouted anti-gay slurs at the time they assaulted the two gay male victims in what police said was an unprovoked attack, which is being investigated as a hate crime.
Activists speaking at the vigil said at least one and possibly another anti-gay attack occurred in the U Street entertainment area within the past month. But police have said they have no record of another anti-LGBT attack during that time period and have urged people who may have been attacked to come forward and report the incidents to police.