The elements of a home
Determining the elements that will transform your house into something more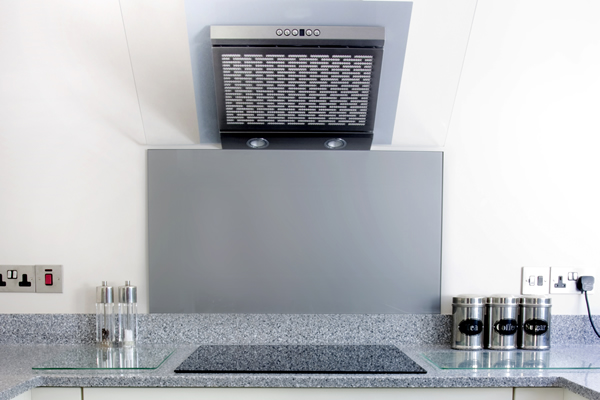 If I were to ask what elements make up a house, some of you might rattle off a list that includes a living room, a dining room, a kitchen, a bathroom, and perhaps a foyer or hall. Others might add a basement, an attic or a garage.
A foundation contractor would include form boards, concrete, rebar and anchor bolts. A construction foreman would certainly tell you that a house is made of joists, decking and studs. (After all, what's a house without a few studs?)
A roofer would bring up trusses, shingles, fascia boards and drip edges. An HVAC contractor would think first of BTUs, heat pumps, thermostats and flexible ducts.
A plumber would likely mention pipes, stacks and elbows, an electrician would have breakers, receptacles and switches on his list, and we certainly can't forget windows, doors, flooring and masonry.
But if I were to ask what elements make up a home, I suspect the answers might be somewhat different.
You might cite a common phrase such as: "Home is where the heart is," or "Home is not a place, it's a feeling." And who among us has not donned our ruby red slippers, clicked our heels together, and whispered, "There's no place like home?"
Sometimes I get the opportunity to see how people turn the houses I sell them into homes, but often, the plans they had to "make it their own" don't seem to get done.
Why is that? Are we afraid of taking on do-it-yourself projects? Are the costs of our dreams for a renovated kitchen too high? Are we too tired to do anything but binge watch TV when we get home from work? Or does life simply get in the way?
I purchased my first house in the suburbs of Detroit in 1977 for $22,200. It had two bedrooms, one bath, a den, and funky angles that made each room feel as though it was an afterthought. It had no personality, so I set about to give it one. After all, I wanted a home.
The living room and dining room were perhaps the most sedate, with beige carpet and walls, rust and black plaid sofas and the requisite painting of Elvis on velvet. The first-floor den had blue carpet and white, blue and silver metallic wallpaper. I gave the kitchen a fresh cover of indoor-outdoor carpet in blue and brown paisley, with complementary striped wallpaper.
As if that weren't enough, I installed gold shag carpet upstairs with green, gold and orange plaid accent walls in the bedrooms and brown and silver metallic paint in the bathroom. The home was certainly "me" and I'm thankful the "me" of those days is gone.
Still, I was one of the few people in my age group who owned a house. I shared it with a boyfriend, hosted parties, baked goodies for the office and gabbed over the back fence with the neighbor.
Now, when people tell me what they're looking for in a house, I spend more time digging into the why behind the what, determining the elements that will make their house a home.
For example, if you want a gourmet kitchen, will it be just for show or will you really use six burners, a double oven, and a warming drawer? If you need a wine fridge do you have someone to share a bottle with, or should I be worried that you're drinking alone? Will you be grilling on the patio and hosting friends and family gatherings or sitting on a balcony to wind down after a bad day?
If children are on your agenda, do you need a place for them to do their homework? Will there be an extra bedroom with en suite bath for an au pair or an aging parent? And will that garage you insist on house the Ferrari, the kayak, or the boxes you will someday get around to unpacking?
Whatever your needs, remember the immortal words of Burt Bacharach: "a house is not a home when there's no one there to hold you tight and no one there you can kiss good night." We could all use a little more of that.
Valerie M. Blake is a licensed Associate Broker in D.C., Maryland and Virginia and Director of Education & Mentorship at Real Living| At Home. Call or text her at 202-246-8602, or follow her on Facebook at TheRealst8ofAffairs.
Make the most of the market and keep a positive perspective
Home sales are slowing and interest rates are rising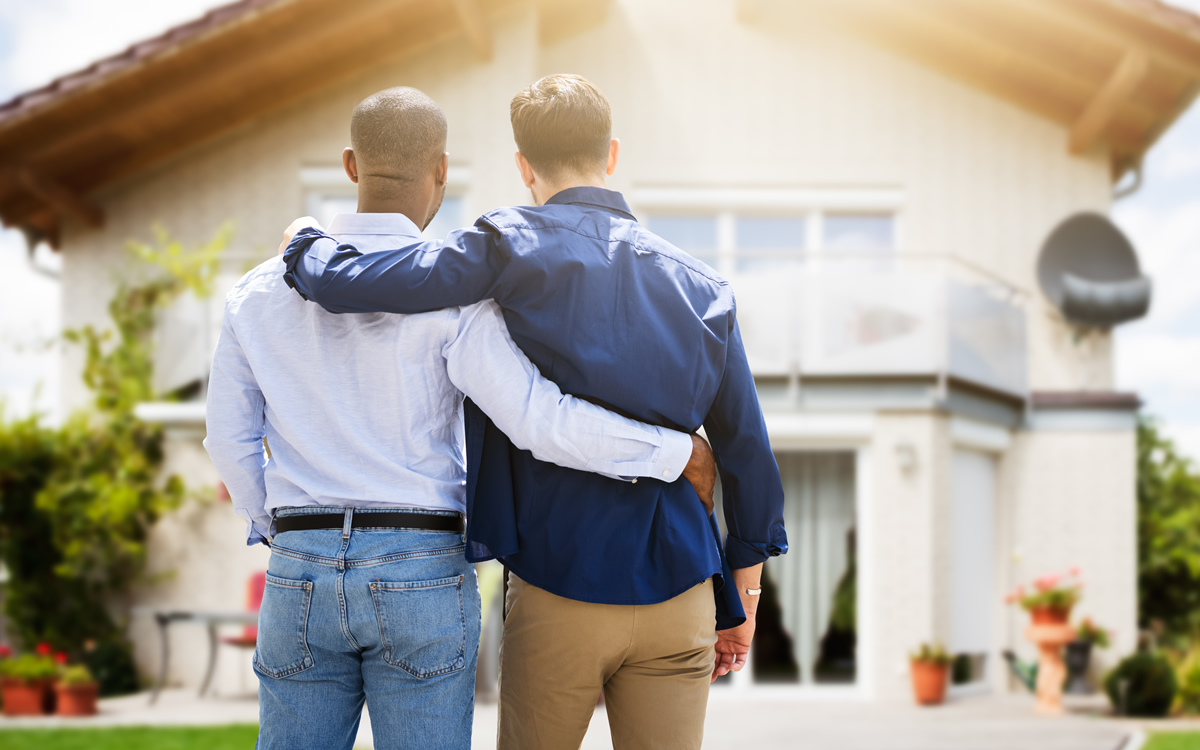 Over the course of the last year, what was once a red-hot housing market has experienced a cool-down. Home sales have been slowing, and interest rates are rising as the Federal Reserve continues to try and tame inflation and soaring prices. Rates are currently sitting at their highest point since late 2008, and are more than double their level a year ago.
Any time interest rates rise and the market slows down, concern is understandable – but there are always silver linings, and viewing the market from a broader historical perspective is important. A few of those silver linings include:
• Interest rates remain historically low: Since the end of 2021, mortgage interest rates have jumped by more than 2 percentage points, climbing above 6% as of September 2022. As a result, mortgage payment amounts have also risen. It's easy to look at rising interest rates and higher mortgage payments and worry – but when viewed in perspective over the course of the last several decades, rates are still very low. According to Freddie Mac, over the past half-century, rates have averaged nearly 8 percent, and in the early 1980s, even reached as high as 18 percent. When considered in that context, today's housing market is still far healthier than at other points in recent history.
• Inventory is up: Another benefit of the current market is that inventory is up. For those interested in purchasing a home, this means that there is a wider variety to choose from, and time can be devoted to truly finding a home that checks all of the boxes, rather than simply rushing to make an offer on one of the few that are available.
• Offers are more likely to be accepted: The fact that more inventory exists in the current market allows buyers to potentially place a reasonable offer on a home and have it accepted. This is a stark contrast to the situation of a year ago, where buyers frequently had to rather worry about engaging in an ongoing bidding war where prices became inflated and offers were less likely to be accepted.
Ultimately, conditions are much better in the real estate market now, even with slightly rising interest rates, than they were the last time the housing market went through a major correction. In fact, following the subprime mortgage crash of 2007 and the subsequent recession, home values dropped by nearly half in some markets. Millions of borrowers found themselves underwater on their mortgages, and many buyers were hesitant to make purchases in such a difficult and unpredictable market. Currently, many expect that while home appreciation may decline slightly, it will likely remain above the historical average.
While the market may not be as robust as it was a year ago, there are still plenty of positives. A key aspect of making the most of any market is finding a real estate agent who can guide you through the process and help you reach your goals. This can make all the difference between a smooth and successful experience, and a stressful one. At GayRealEstate.com, we're here to help you find the perfect agent for your needs.
At GayRealEstate.com – We're Here for You
One thing is certain about the real estate market – over time, it will change and fluctuate. There will be ups and downs. At times it may be ideal for sellers, at other times, more ideal for buyers. Regardless of how the market shifts, however, one thing is constant – at GayRealEstate.com, we're here for you. It is our passion to connect LGBTQ home buyers and sellers across the country with excellent and experienced LGBTQ-friendly realtors who know and love their communities. We are committed to helping you achieve your real estate goals, whatever they may be. If we can help you, visit us at GayRealEstate.com today to get connected and get started. 
Jeff Hammerberg is founding CEO of Hammerberg & Associates, Inc. Reach him at 303-378-5526 or [email protected].
Standing on both feet in the current real estate market
Interest rates are up and contingencies are back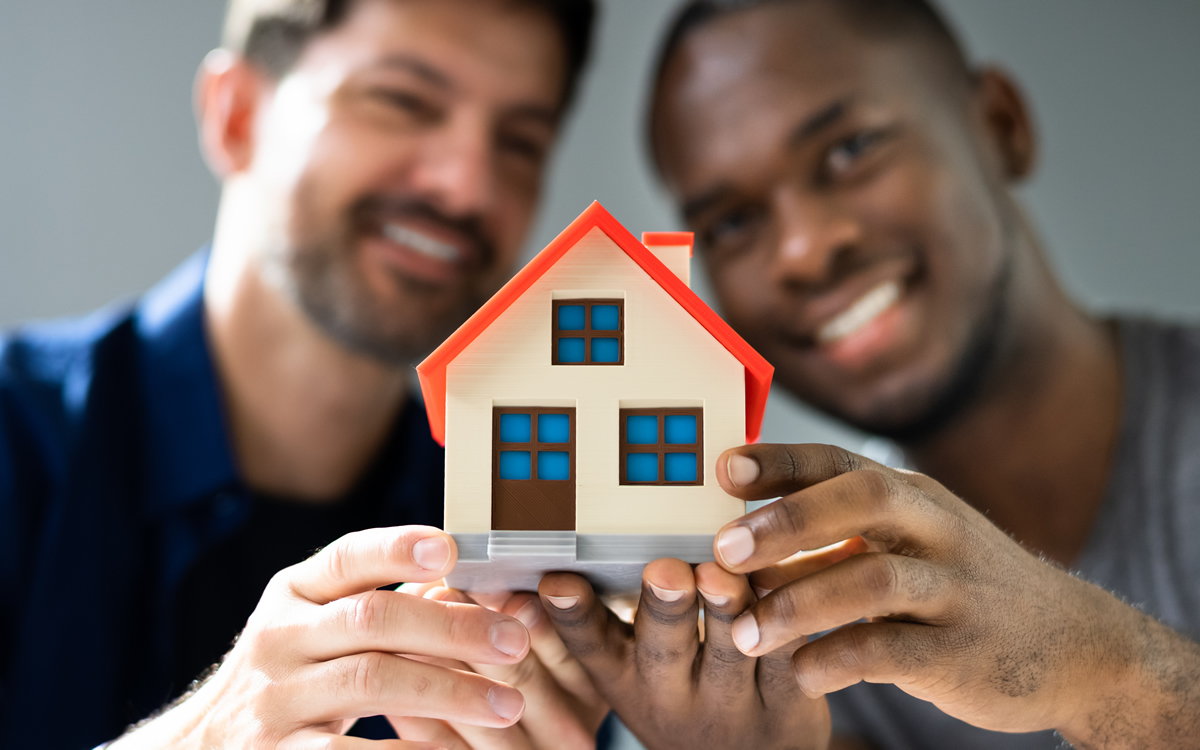 Gone are the days of a home receiving 25 offers and going well over asking price by more than $250,000. One would think…
The housing market in our immediate area as well as most of the United States has changed from what we've seen during the earlier pandemic days. Here in the nation's capital, we have seen a market that is more in keeping with what we have historically seen. The fall market this year has brought on a substantial amount of new inventory to the market, which is consistent with earlier market trends. We have seen the prices reduce a bit and we have seen days on market linger a bit. But what exactly is going on here?
RISING MORTGAGE RATES
For two years we saw a wild real estate market that was fueled by the need for more space, new space, fresh space, and insanely low interest rates. The lack of inventory in the market also assisted in allowing sellers to get substantial amounts of money over their asking price and left buyers giving everything away. Since then the landscape has changed. Due to higher than the "old normal" interest rates, the market has begun to correct itself a bit. I would like to point out that the interest rates are NOT the only reason for the market correcting itself, this is also due to the influx of inventory coming to the market. Buyers now have so many options to look at, things to consider, and time is truly back on their side in order to make a more sound and informed decision when it comes to home ownership.
Please don't get it twisted — if a home is well photographed, well marketed, and well priced in addition to having a brilliantly charming Realtor at the open house — it will surely sell with several offers and over asking. That is just no longer the norm.
TIT-FOR-TAT NEGOTIATIONS
Although we no longer live in a world where sellers can expect to receive $250,000 above asking, we also don't live in a world where buyers can expect to offer 30-50 percent less than asking and expect for the results to be positive. Similar to dating – we are back to a more intimate handholding experience when it comes to both the home buying and selling experience. As a seller it is important to ensure that your home is in tip-top shape while pricing it properly. As a buyer you should ensure that you have a great pre-approval, provide an appropriate EMD and realize that now you can include CONTINGENCIES! Yes! Once again, you can actually have a home inspection, financing contingency and even a radon test if you are feeling frisky. Those are the most valuable changes in the market for buyers.
INFLATION OR INFLATEGATE?
While turning on the news might be grim these days between inflation, the stock market, and interest rates – home prices are still over 6 percent more expensive than this time last year. If you look at the job market for example, unemployment is at an all-time low. You are still getting paid every week and if your manager makes you angry enough you have the flexibility to quit one job and find another relatively quickly. This mindset combined with an increase in active home listings and decrease in demand – you will likely still say: "Let's go buy a home."
Justin Noble is a Realtor with Sotheby's international Realty licensed in D.C., Maryland, and Delaware for your DMV and Delaware Beach needs. Specializing in first-time homebuyers, development and new construction as well as estate sales, Justin is a well-versed agent, highly regarded, and provides white glove service at every price point. Reach him at 202-503-4243,  [email protected] or BurnsandNoble.com.
What you get for the money in D.C.
Plenty of options from $200,000 to $10 million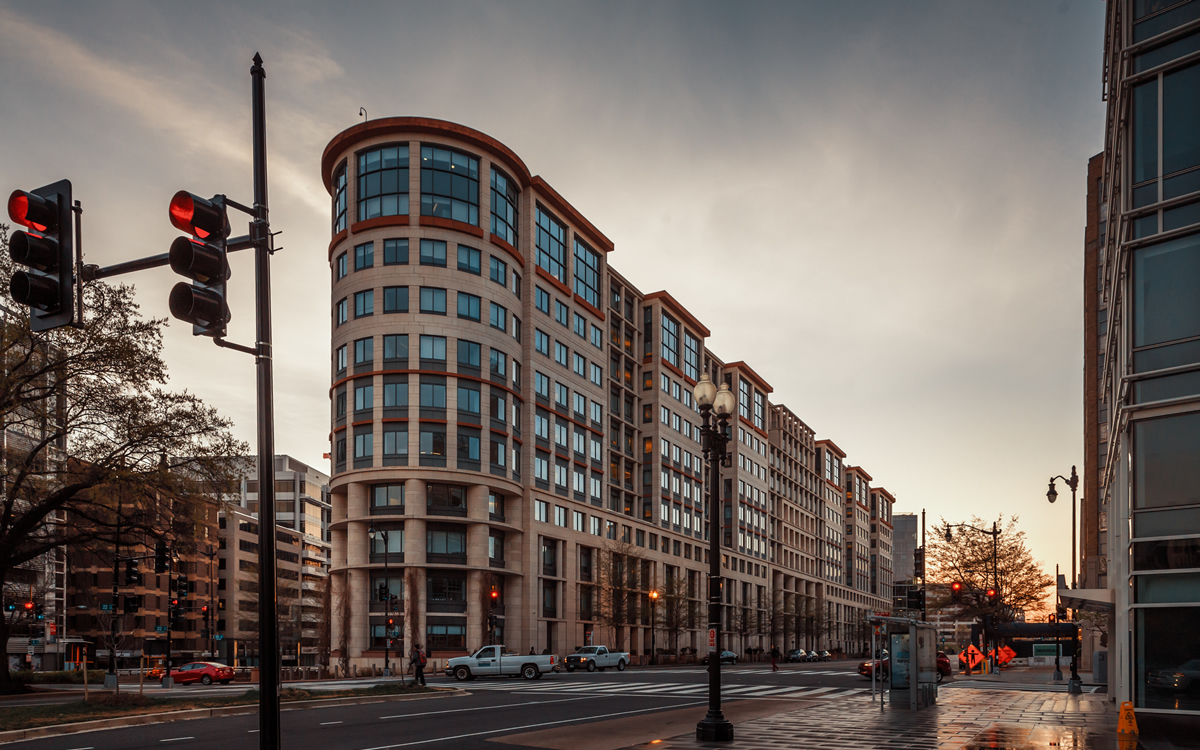 As I write this, the national average 30-year, fixed-mortgage rate is 6.33%, with VA and FHA loans hovering around 5.7%. These rates can fluctuate based on the amount of your down payment, your assets and liabilities, your credit score, and the type of home you purchase.
A $400,000 mortgage that cost $1,686 per month in 2021 at 3% will now increase your monthly payment by an additional $798. Sadly, this may eliminate a portion of the buyer pool or necessitate postponing a purchase, particularly for the first-time buyer.
On the other hand, we are beginning to see an increase in inventory, longer marketing time, periodic price reductions, and even offers of closing help and repairs to items found in a home inspection. So where are these homes and what do you get for your money?
First, let's define the term "home."
There are two types of fee simple structures: a detached house and a rowhouse (a.k.a. townhouse in the suburbs). With a fee simple purchase, you own the land and the structure(s) on it.
Another type of home is a condominium, where you own the unit and a corresponding percentage of the land beneath the building and the common areas within it.
In a cooperative apartment, instead of owning the unit and peripheral areas, you own shares of stock in the corporation that holds those things.
Believe it or not, you can still buy property in D.C. for less than $250,000. It will most assuredly be a condo or co-op. It will probably be a studio or one-bedroom, although there are a few two-bedroom units and even four three-bedroom units currently available to choose from. If you're looking under $100,000, however, you'll be sleeping in your very own parking space.
Where are these inexpensive homes hiding? You can find many of them in Adams Morgan, Cleveland Park and Petworth and quite a few east of the river in Congress Heights, Deanwood, Hillcrest, and Randall Heights.
River Park, a popular co-op along the Southwest Waterfront, features a 2-bedroom, 2-bath unit for only $189,000, if your budget can withstand a monthly fee of nearly $1,400, including property taxes and utilities.
If you raise your purchase price to $500,000, then you can select from 538 available homes, including dozens of rowhouses in Anacostia, Congress Heights, Deanwood, and Lily Ponds just west of the Anacostia Freeway.
One-bedroom condos and co-ops abound in this price range as well, so check out those in Brightwood, Brookland, Capitol Hill, and even Friendship Heights and Georgetown. For the brand-conscious, there's even a 1,000-square-foot one-bedroom co-op available at the Watergate for only $425,000, reduced from $570,000. Who says you can't get a bargain in D.C.?
In the $500,000 to $750,000 range, you can live pretty much wherever you want by selecting from a rowhouse or detached home in the Brookland-Woodridge-Michigan Park-Riggs Park enclave or an assortment of two-bedroom condos in Columbia Heights, Dupont Circle and Logan Circle, and even three-bedroom units in Shaw. Why not? There are 471 homes to choose from.
Inching up further to $1 million, there are 330 homes on the market: beautifully renovated houses in Park View, Petworth, 16th Street Heights, Brookland, Brightwood and Capitol Hill, as well as condos in Georgetown and co-ops in Foggy Bottom.
If you can afford the next price band of $1 million to $1.5 million, 197 homes await. There are some lovely three- and four-story rowhouses available in Bloomingdale, Capitol Hill near the H Street Corridor, and Columbia Heights. You'll also find condos in West End, in the Central Business District, and along the U Street Corridor.
There are 83 homes available in the $1.5 million to $2 million range. Select from fee simple properties in Upper NW, Capitol Hill, Chevy Chase, and Georgetown, or splurge and choose one of two two-bedroom, 2.5-bath condos at the Ritz-Carlton. You'll only pay a "small" monthly fee of about $3,100.
For those lucky people for whom price is no object, there are 142 homes currently listed from $2 million to $10 million. They are scattered throughout Georgetown, Forest Hills, Logan Circle, Dupont, Kalorama, Wesley Heights, and the Embassy Row area of Massachusetts Avenue.
Unlike New York or Los Angeles, you won't find anything in the tens of millions, but there are four homes listed between $10 million and $12 million in Wesley Heights and Massachusetts Avenue Heights, as well as one 11-bedroom beauty in Forest Hills, with an estimated 17,000 finished square feet on four levels – just perfect for you and 10-20 of your closest friends.
Valerie M. Blake is a licensed Associate Broker in D.C., Maryland, and Virginia with RLAH Real Estate / @properties. Call or text her at 202-246-8602, email her via DCHomeQuest.com, or follow her on Facebook at TheRealst8ofAffairs.