Journalist merges memoir with dancing tome
'And Then We Danced' surveys culture, forms of musical movement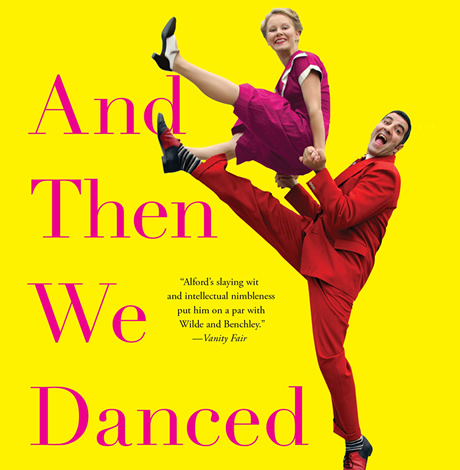 'And Then We Danced: A Voyage into the Groove'

By Henry Alford

Simon & Schuster

$26

229 pages
You can't stop your feet. They need to move, to tap tap tap, to side step and do-si-do. The music's on and you gotta move. You can't help it, your toes gotta go and in "And Then We Danced" by Henry Alford, you take the lead.
Think of all the times you danced in your life.
Your first was likely some bouncy-toddler thing you did and the adults around you laughed. Later you endured embarrassing and awkward boy-girl classes or school events until you became cool (even if only in your mind) and snuck into clubs. You've danced at weddings, for fun, for joy and Alford has danced for work. He's a journalist who immerses himself in his subject in order to write about it but, in the case of dance, he's been immersed his whole life.
Dance, he says, is a "universal language." If you suddenly found yourself in Siberia and you began dancing, nobody would mistake what you were doing. It's an art but it's much more.
Dance, he says, is a way of "social entrée." Cotillions and debutante balls are good examples, dancing in a club falls into this category and if you ever took classes from an Arthur Murray studio, you get the picture.
Politics can step onto the dance floor, Alford says. Think about your favorite candidate on the campaign trail, dancing with potential constituents. Or think of the Cakewalk, a dance that was "originally devised as a way for slaves to mock their masters."
Teenagers know that dance can be a form of rebellion; icons such as Isadora Duncan and Martha Graham knew that, too. Dance can be a form of emotional release, happy, sad or angry, and it can involve one's entire body, almost without thought. Any good church choir can tell you that dance is spiritual. With the right group, it can bring on feelings of nostalgia. And dance, if you need it, can be healing.
There're a few pleasant little surprises to this book about moving your body: it's also author Henry Alford's memoir, and it's a series of mini-biographies of dancers you may know and admire. And it's delightful.
Part of the reason is that Alford uses his youth as example here: he was a gawky kid who tried very hard to ignore his gayness, an attempt that made junior high boy-girl dances understandably more awkward. His tales are mostly universal (who didn't hate forced dance class?) and they'll make you laugh, while anecdotes of researching to write this book are woven between the life stories of Murray, Duncan, Graham, Savion Glover, Toni Bentley and other dancers, as well as lighter-side dance history through the ages.
Yes, there are a few incredulous moments here, but the joy in this book supersedes any sadness. All in all, it's a quickstepper, and for a hoofer, ballet lover, line dancer or anyone who shimmies and bops, "And Then We Danced" will have you on your feet.
'Before We Were Trans' explores a complicated history
Scholars 'need to tread carefully and responsibly'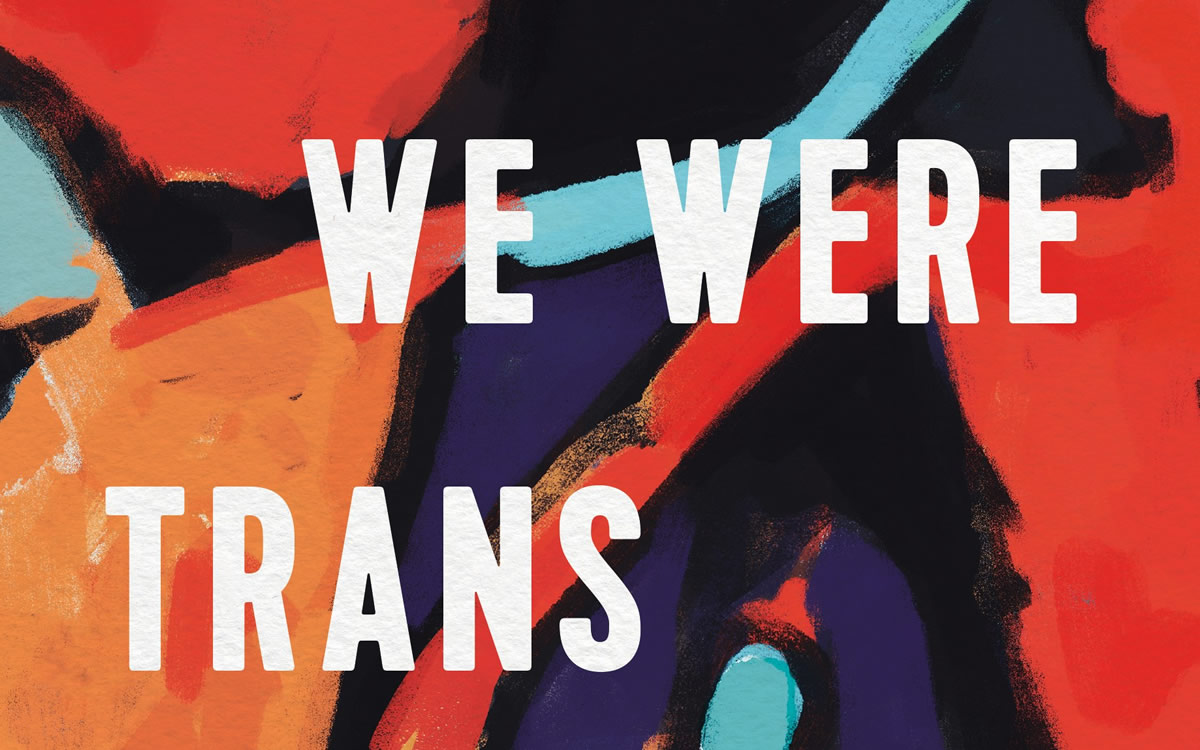 'Before We Were Trans'
By Kit Heyam
c.2022, Seal Press
$30/352 pages
Yes or no: before there were rockets, there were no astronauts.
No, there wasn't a need for them without a vehicle to go where people only dreamed of going. But yes – the word "astronaut" is more than a century old. Words and labels matter, as you'll see in "Before We Were Trans" by Kit Heyam, and time is no excuse.
On the evening of June 8, 1847, John Sullivan was apprehended by gendarmes while weaving down a sidewalk in London. Sullivan was wearing a few women's garments, and was carrying more, all of it stolen. Because it wasn't the first time he was arrested, he spent 10 years in an Australian penal colony for his crime.
"Is this story a part of trans history?" asks Heyam.
There aren't enough clues to determine Sullivan's truth, not enough "evidence that their motivation for gender nonconformity was not external, but internal." The answer's complicated by the fact that "transgender" wasn't even a word during Sullivan's time. Presumably, Sullivan was white but even so, we must also consider "that the way we experience and understand gender is inextricable from race."
Surely, then, Njinga Mbande, the king of Ndongo, can be considered trans; they were assigned female at birth but presented themselves as king, as did Hatshepsut of Egypt. In precolonial Nigeria, the Ekwe people were gender-fluid, to ensure that there was a male in the household. Do political and social reasons fit the definition of trans?
In England, it was once believed that to dress like the opposite sex was to become that gender. In prison camps during World War I, men participated in plays to ease the boredom, and some ultimately lived permanently as women. Early history shows many examples of people living as "both." Were they trans or not?
Says Heyam, "historians need to tread carefully and responsibly when we talk about the histories of people who blur the boundaries between intersex and trans."
Moreover, can we allow that there's probably some "overlap"?
The answer to that could depend on your current situation and mindset. Absolutely, author Kit Heyam dangles their own opinion throughout this book but "Before We Were Trans" doesn't seem to solve the riddle.
Judging by the narrative here, though, it's possible that it may be forever unsolvable. There's a lot to untangle, often in the form of partially recorded tales that hark back to antiquity and that are shaky with a lack of knowable details. Even Heyam seems to admit sometimes that their thoughts are best guesses.
And yet, that tangle can leave readers with so much to think about, when it comes to gender. Ancient attitudes toward trans people – whether they were, indeed, trans or acted as such for reasons other than gender – absolutely serve as brain fodder.
This is not a quick-breezy read; in fact, there are times when you may feel as though you need a cheat-sheet to follow similar-sounding names. Even so, if you take your time with it, "Before We Were Trans" may put you over the moon.
The Blade may receive commissions from qualifying purchases made via this post.
'Knocking Myself Up' a hilarious, hopeful read
Queer writer Michelle Tea reveals struggle to get pregnant in memoir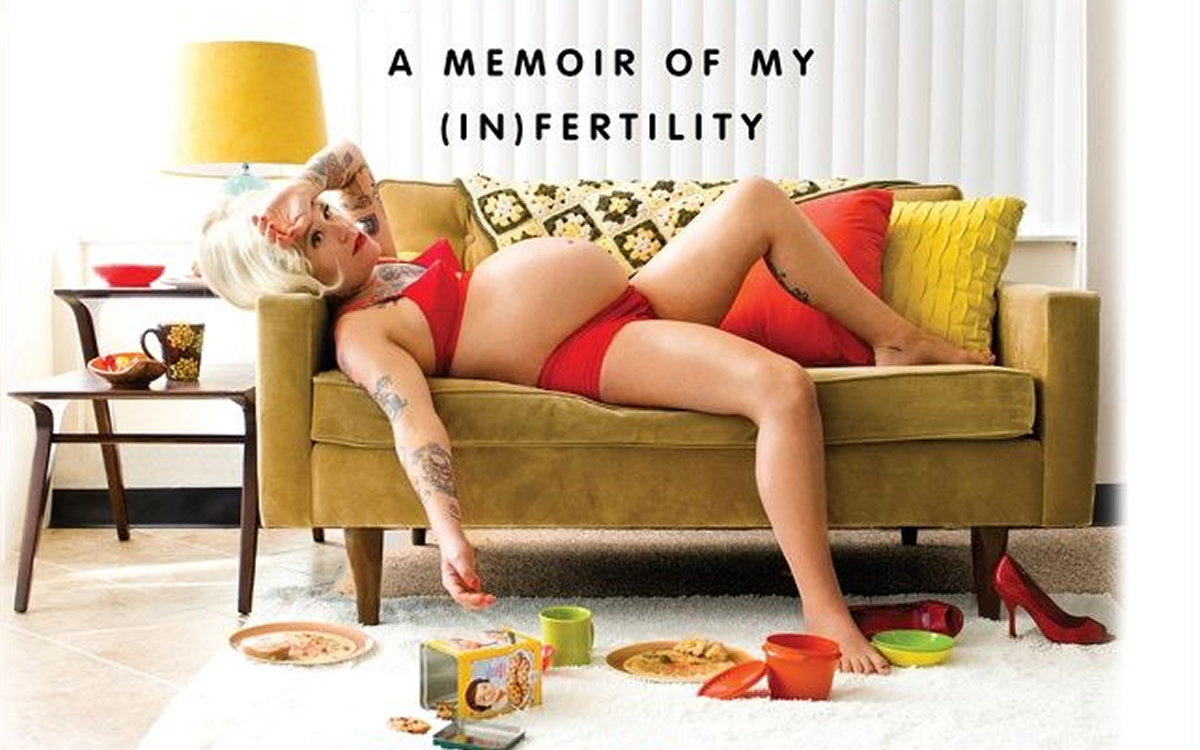 'Knocking Myself Up: A Memoir of My (In)Fertility'
By Michelle Tea
c.2022, Dey Street
$28.99/304 pages
Most books, no matter how fab, can be put down. For meals, naps, dancing, binge-watching – sex.
This isn't how it goes with queer writer Michelle Tea's new book "Knocking Myself Up: A Memoir of My (In)Fertility." Once you start it, everything else will stop until you finish it. Then, you'll still be inhaling Tea's captivating memoir.
Recently on YouTube, I came across the mid-century TV sitcom "Leave It to Beaver." The show featured an archetypal 1950s family – the Cleavers: white, middle-class, straight – with a Dad (Ward) who worked at "the office," Mom (June), a homemaker, and two sons – Wally and Theodore (a.k.a. Beaver). They lived in a house with an immaculate lawn and a white picket fence.
This isn't to dis the Cleavers, who were beloved by many Boomers (queer and non-queer). R.I.P., Tony Dow! (Dow, who played Wally, died last month.)
But June Cleaver, the epitome of white, hetero, middle-class motherhood, would be thunderstruck by "Knocking Myself Up."
After being childless, Tea, 40, and living in San Francisco, single, with no health insurance, after much soul-searching, decided to have a child.
From the first word – Tea sucks us into her story.
"Hello," Tea writes, "This is your narrator, Michelle Tea."
"I'm about to bring you into my inner world," Tea continues, "during a period of time when that space was as wild, messy, hopeful, dizzy, tragic, terrifying and open-hearted as any era I've ever lived."
Tea has become iconic for her queer wit, intelligence and searing interrogation of herself, the people in her life and the culture.
Tea, born in 1971 in Chelsea, Mass., grew up in a working-class background. She struggled with alcoholism, drug addiction, and mental illness (which ran in her family).
Her family members aren't monsters. Tea's mother and sister love her. But growing up for her wasn't a sitcom odyssey.
Her stepfather copped to spying on her (in her bedroom – in the bathroom) through a hole in the wall.
Tea became a scribe when she was in second grade and, since then, has never stopped writing.
She's the author of more than 12 books, including the cult classic "Valencia," the brilliant essay collection "Against Memoir" and the speculative memoir "Black Wave."
Tea has received awards from the Guggenheim, Lambda Literary and Rona Jaffe foundations; Pen/America; and other distinguished institutions. Along with being a prolific writer, Tea has been an intrepid cultural interventionist.
She started Drag Queen Story Hour, co-created the Sister Spit queer literary performance tours, and was the founding director of RADAR Productions, a Bay Area literary organization for more than a decade.
This is just the tip of the iceberg of, what Tea's bio calls, her "cultural interventions."
Tea has helmed the imprints Sister Spit Books at City Lights Publishers and Amethyst Editions at the Feminist Press. Tea produces and hosts the Your Magic podcast where she reads tarot cards for Roxanne Gay and other artists.
But Tea's dazzling literary status doesn't prevent her from running into obstacles when she tries to become pregnant and give birth. Professional cred is no match against heteronormality.
Opting to have a baby is a rollicking ride no matter who you are, Tea writes. "You're setting out to conjure a life," she adds, "and in the process, deeply unsettle your own."
But having a child is a hell of a lot more unsettling, Tea discovers, if you're queer, single and have no health insurance — even if you live in San Francisco (the epicenter of queerness).
Tea finds that fertility clinics are set up for straight people.
During her quest to become pregnant, she finds love and marries Orson, who's nonbinary. Yet clinic forms and personnel refer to Orson as her "husband." Because they're queer, Tea and Orson (unlike straight couples) are required to talk to a mental health professional.
Tea worries that even though she's married, she'll have to legally adopt her baby.
Despite Tea's no-holds-barred stories of these difficulties, "Knocking Myself UP" is far from a downer.
It features a glam drag queen sperm donor, a witch, Tea's loving sister and tons of info on everything from ovulation to implantation.
"Knocking Myself Up" is a hilarious, compelling, hopeful read at a time when hope is scarce as gold and fleeting as the wind.
The Blade may receive commissions from qualifying purchases made via this post.
New book puts kibosh on sentimentality of WWII films
'Mercury Pictures Presents' a fab read by acclaimed writer Anthony Marra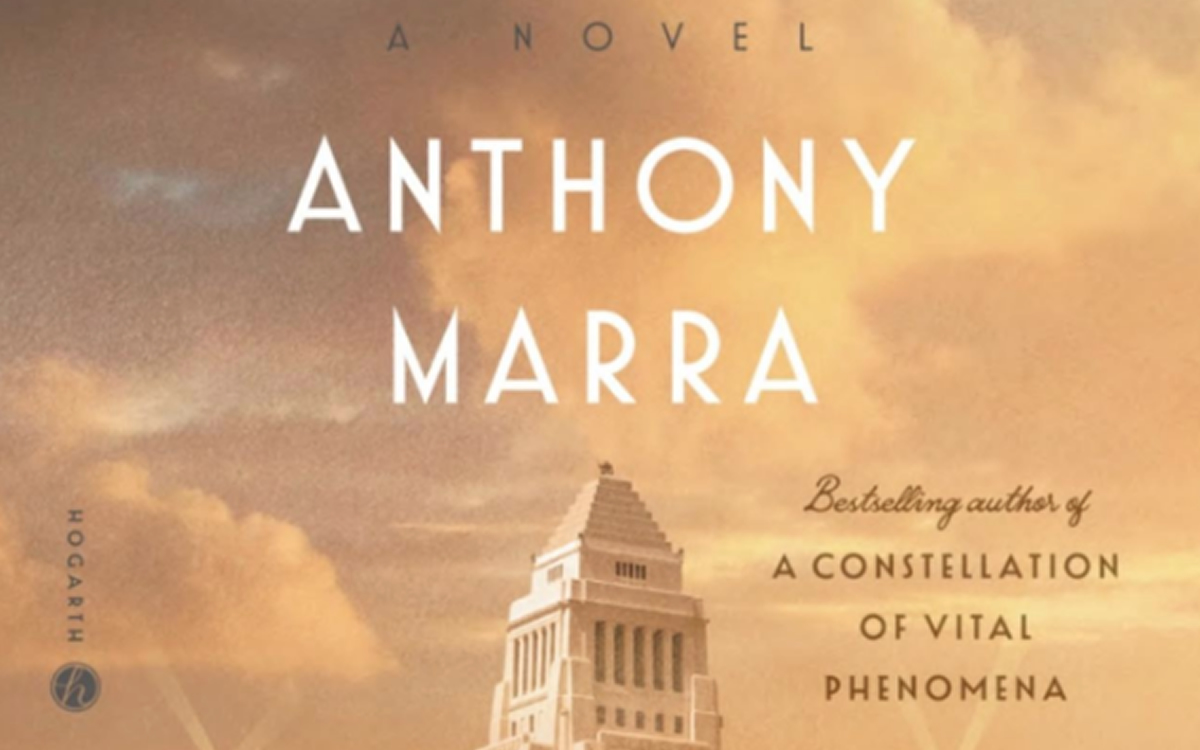 'Mercury Pictures Presents'
By Anthony Marra
c.2022, Hogarth
$28.99/408 pages
"Mercury Pictures Presents," a new novel by acclaimed writer Anthony Marra, brings the grit and pain embedded in the fabled days of yesteryear, close to home.
I'll bet that when the news brings you down, you, like me, watch Humphrey Bogart and Ingrid Bergman in "Casablanca." Or, maybe, Bette Davis in "Watch on the Rhine," where Sara (Davis) supports her anti-fascist husband Kurt (Paul Lukas).
Old Hollywood movies set in World War II are our comfort food. It was good back then, we think, watching Victor Laszlo and Ilsa. The U.S. fought to rescue the world from fascism, and its citizens basked in freedom.
If only.
"Mercury Pictures Presents" puts the kibosh on our sentimental illusions.
The novel is set in Los Angeles just before the bombing of Pearl Harbor. Much of it takes place at Mercury Pictures, a B-picture Hollywood studio.
Maria Lagana, a young Italian woman, works for Artie Feldman, head of the studio.
In many ways, Feldman would fit in well in a Marx Brothers movie or a funny TV sit-com. He's a gruff, bald, sometimes crude, Jewish guy who names and displays his toupees. But a heart of gold and moral scruples are intertwined with this slapstick.
Artie and his brother Ned (with whom he doesn't get along) came to America in the 1910s. They owned a movie theater named the "Titanic." As you've likely guessed it didn't do well. Still, they landed in Hollywood.Maria, Artie's right hand, emigrated with her mother in the 1930s from Italy to the U.S. to escape Mussolini.
When she was young in Italy her father, a defense lawyer, took her on Sundays to see American movies. (They preferred Hollywood flicks over church.)
But these care-free excursions ended when her dad was arrested for defending anti-fascists.
Maria lives with her mom in the Lincoln Heights neighborhood of LA where her elderly, commanding, but loving, always wearing black, Italian great-aunts live.
Maria's boyfriend is Eddie Lu, a Chinese American actor, who would love to have roles in films of Shakespeare's plays.
Maria is overwrought with worry and guilt about her father. He's imprisoned in "exile" in Italy. Her dad's letters to her don't make sense. Because, like her correspondence to him, they're bowdlerized by government censors.
"Mercury Pictures Presents" is operatic in scope.
Though much of the action occurs at the Mercury Pictures studio (which could go bankrupt at any moment), the story morphs from LA to Sicily to Utah (where a model of a German village is created).
As in real life, tragedy and comedy intermingle in the novel.
A Sicilian photographer escapes Italy (using someone else's name). Prisoners in Italy live under deplorable conditions. The U.S. may be "the land of the free." But because she's emigrated from Italy, a country with which America is at war, Maria and her family must register as aliens. They're not allowed to travel more than five miles from their homes.
Just as you begin to wonder how much pain you can take, the mood shifts.
Eddie talks with Bela Lugosi about the miseries of Tinsel Town. Hollywood only wants to cast Eddie in demeaning "Asian" parts. Lugosi complains that only one postage stamp has been made with his image. His rival Boris Karloff "has two stamps," he says.
Mercury Pictures studio gets a momentary boost, when it, like other Hollywood studios, is called upon to make propaganda films for the War effort.
But there's a problem when the Army brass expects Mercury's filmmakers to film the propaganda in actual combat. "A filmmaker needs multiple takes to get the right shot" on a studio sound stage, Artie says, "The idea that you're going to send a couple guys into a foxhole with a camera and expect to compete with Hollywood just isn't feasible."
"If you want the war to look real on screen, you'll have to fake it," he adds.
Marra, 38, isn't faking it. "Mercury Pictures Presents" more than lives up to the promise of "The Tsar of Love and Techno" and "A Constellation of Vital Phenomena," his earlier award-winning work. It's a fab read. 
The Blade may receive commissions from qualifying purchases made via this post.