December 28, 2018 at 12:07 pm EST | by Thom Murphy
Troye, Olly, Haley light up '18 pop music landscape
This has been a year filled with comebacks and breaks from extended hiatuses in the pop music world. But instead of returning to more of the same, this year artists have made surprising choices. 
Kylie Minogue's "Golden" had a country sound, Scissor Sisters frontman Jake Shears came out with his first full-length solo record and Cher released an entire album of ABBA covers.
Legendary singer Barbra Streisand released her politically charged, though somewhat disappointing, "Walls," and Christina Aguilera was back with her first new album in six years. And Robyn ended an eight year gap with the release of her album "Honey."
Additionally, a new generation of pop performers continues to thrive. Janelle Monáe, Ariana Grande, Hayley Kiyoko, Charlie Puth, Troye Sivan, Years & Years and Shawn Mendes have all come out with solid new albums. Monáe, Years & Years' Olly Alexander, Kiyoko and Sivan have been forward with their queerness.
The following albums are some of the best albums released by queer artists this year and they leave us with (relatively) high expectations for the year to come. We could make it a solid 10 if we opened it up to straight acts but, ehhh, they get enough mainstream attention so we'll just go with six here. 
6. Panic! At The Disco 'Pray For The Wicked'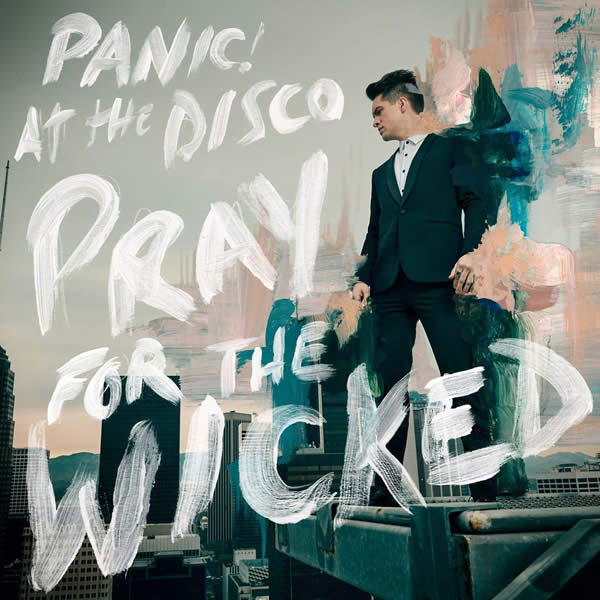 Panic! At The Disco frontman Brendon Urie's official coming out coincided with the release of the new album. Though the album is nothing revolutionary, it is an excellent pop punk record, a genre that Urie, along with groups like Fall Out Boy and Red Jumpsuit Apparatus, has helped to perfect. The album hearkens back to some of the best Panic! At The Disco records, though Urie has taken a decisively pop turn. 
"Pray For The Wicked" hit the Billboard No. 1 spot, right on the heels of the 2016 No. 1 "Death Of A Bachelor." The songs "Hey Look Ma, I Made It" and "Dancing's Not A Crime" stand out in particular. Despite the decline of good pop punk music in recent years, Urie has made it clear he plans to stick around and that the genre still has room to expand.
5. Years & Years 'Palo Santo'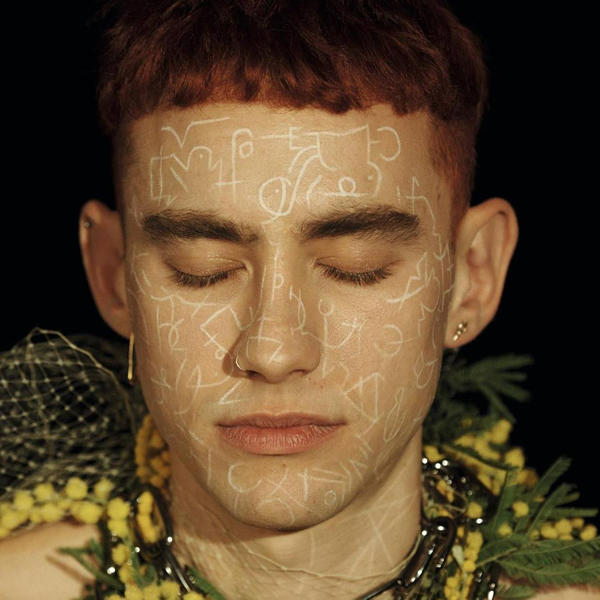 "Palo Santo" is Years & Years' sophomore album and a sign that the group is continuing to develop in provocative ways. Queer frontman Olly Alexander has considerable musical and thematic range.
Much like Janelle Monáe's "Dirty Computer," "Palo Santo" is set in a quasi-dystopian future that does not shy away from politics. The accompanying visual album illustrates this nicely, if not strangely. The production value is superb and the album has a good overall flow. This is definitely a group to keep on the radar and the album as a whole is excellent, beyond just the catchy lead single "If You're Over Me," which had success on the Billboard Official U.K. Singles Chart.
4. Hayley Kiyoko 'Expectations'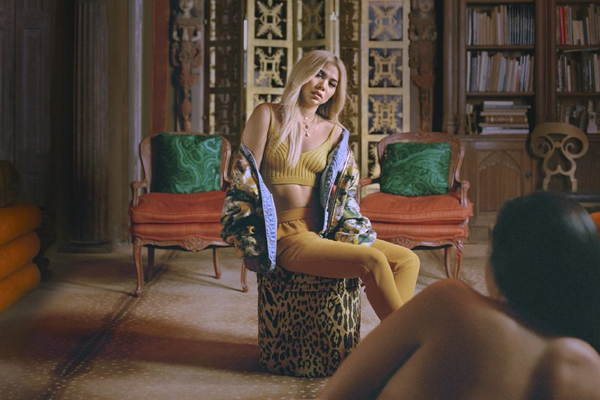 Hayley Kiyoko's "Expectations" was one of the most exciting album releases of the year. Kiyoko, a lesbian, made a big splash with her debut album "Expectations," which landed at the Billboard No. 12 spot. It is very smart dance pop record and less redundant than others in the genre. 
This is perhaps because of the variety on the album. Lead single "Sleepover" has strong R&B feel that Kiyoko pulls off quite well. And "Feelings" is solid dance pop track. But "What I Need," featuring Kehlani, is perhaps the most memorable of the new record. We have good reason to look forward to the next iteration of Kiyoko's sound.
3. Jake Shears 'Jake Shears'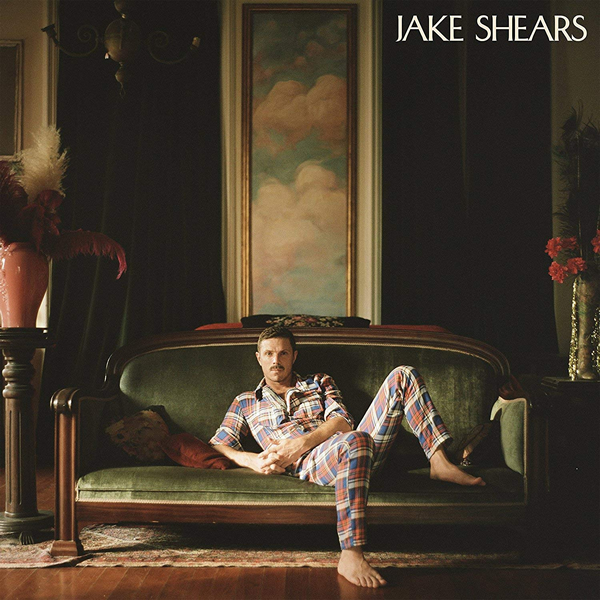 Scissor Sisters frontman Jake Shears came out with his first full solo album, titled eponymously.
Following the hiatus of Scissor Sisters after the release of their 2012 "Magic Hour," Shears has ventured out, moving to New Orleans and making his Broadway debut in "Kinky Boots." The album features much of the fun, quirky, eccentric qualities one expects from a Scissor Sisters record, but with a more diverse array of music influences. 
Shears regularly mixes blues, country and pop in his refreshing instrumentations. The pervasive influence of artists like Elton John and Queen are felt throughout, but Shears remains convincingly original. "Creep City" and "Sad Song Backwards" are among the most enjoyable tracks on the album.
2. Troye Sivan 'Bloom'
Troye Sivan was finally out with his new album "Bloom" following after his widely successful 2015 debut, "Blue Neighbourhood." And in comparison to "Blue Neighbourhood," "Bloom" is slightly underwhelming. For the most part, Sivan is relying on the same formula. "Bloom" is more of a part two to "Blue Neighbourhood" than a new chapter. The only song to go against the trend is "Animal," which takes a quasi-psychedelic, Frank Ocean-esque turn — and with great success.  
Singles "My! My! My!," "Bloom" and "Dance to This" are extremely catchy dance tunes and Sivan seems very much in his element, awkward dancing and all. Though it explores little new territory, Sivan remains reliably good and the most prominent young gay artist in the pop music world and that is a very good thing.
1. Janelle Monáe 'Dirty Computer'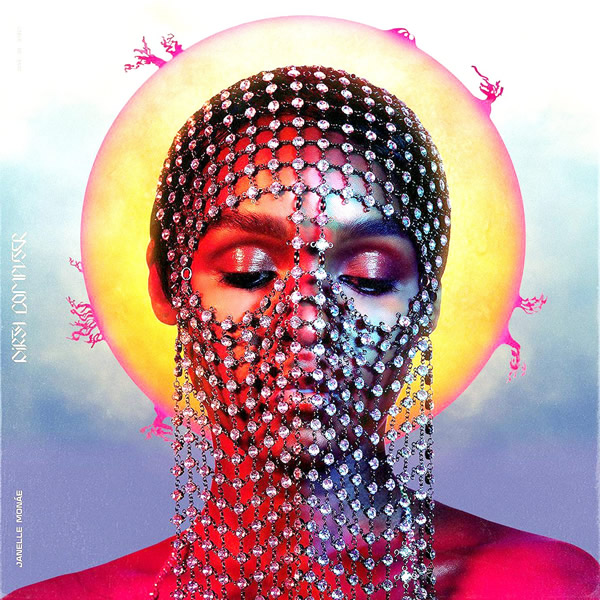 Janelle Monáe's "Dirty Computer" is one of the best conceived and best executed albums of the year. Her fully fleshed out dystopian world is smart, fresh and thematically substantial in a way rarely seen in pop music (with notable exceptions like Lady Gaga). And she uses this dystopian universe as a means of talking about politics, race and sexuality — and often in very bold ways, as in her "PYNK" music video, a celebration of the female body. 
But it's not just the concepts that count. Songs such as "Make Me Feel," where one feels the inspiration of Michael Jackson and Prince, and "Crazy, Classic, Life" are both catchy and musically innovative.
Building on the success of her previous albums "The ArchAndroid" (2010) and "The Electric Lady" (2013), "Dirty Computer" and its accompanying visual album (or "emotion picture," as she calls it) make for a seamless third chapter. It's clear Monáe understands the importance not only of an overarching concept but also of each individual track.