January 11, 2019 at 2:59 pm EST | by Lou Chibbaro Jr.
Former GOP activist says 'Vice' omits full story of Mary Cheney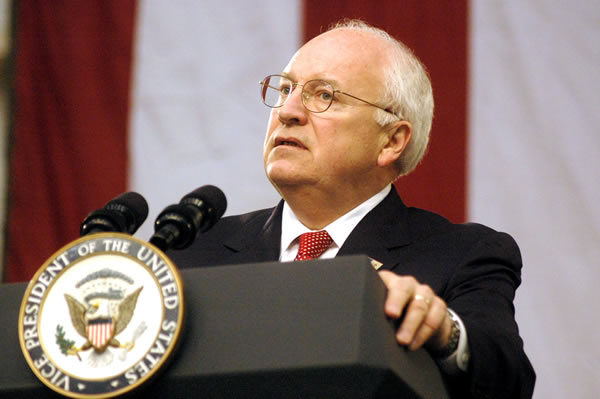 The recently released movie about the life and political career of former Vice President Dick Cheney called "Vice" has drawn the attention of LGBT activists for portraying Cheney and his wife Lynne as being accepting and supportive of their lesbian daughter, Mary Cheney.
Film critics have also noted that one of the movie's most dramatic and emotional scenes captures Mary Cheney's dismay when she learns that her older sister Liz Cheney came out against same-sex marriage shortly after announcing her candidacy for the U.S. Senate from Wyoming in 2013.
The movie shows Mary Cheney sulking over what she believed was her father and mother's decision to give Liz Cheney the go-ahead to oppose same-sex marriage to boost her Senate campaign, which Liz later abandoned in 2014.
But Charles Francis, who in 2000 founded the Republican Unity Coalition as a GOP gay-straight alliance to expand the party's base of support, says "Vice" totally omits the fact that in 2003 Mary Cheney resigned from her position on the group's board of directors to join her father's re-election campaign.
Francis notes that her resignation came after President George W. Bush announced his support in 2003 for the Texas sodomy law, which made gay sex illegal a short time before the U.S. Supreme Court overturned the Texas law and all state sodomy laws in its landmark Lawrence v. Texas decision.
The following year Bush came out in support of a proposed constitutional amendment to ban same-sex marriage in every state.
"I would not want to rehash all of this were it not that the film places Mary's 'betrayal' by Liz and her Dad at the center of the emotional conclusion," Francis said. "Mary Cheney is portrayed, finally, as an innocent victim of political/Republican homophobia when Dick and Lynne Cheney give the OK to Liz Cheney to oppose same-sex marriage in her Senate primary."
Francis points out that Mary Cheney had left the LGBT Republican cause and the Republican Unity Coalition in 2003, long before the conflict with her sister in 2013.
"She had left the community a long time before that when we needed her most before the all-out push for a constitutional amendment on same-sex marriage in 2003-2004," said Francis.
Mary Cheney resumed support for LGBT issues, including same-sex marriage, after her father left office in 2009. She married her partner since 1992, Heather Poe, in 2012.