January 15, 2019 at 9:26 pm EDT | by Staff reports
Cannabis Culture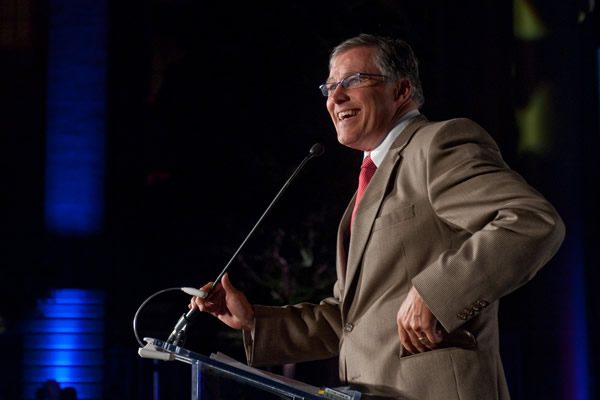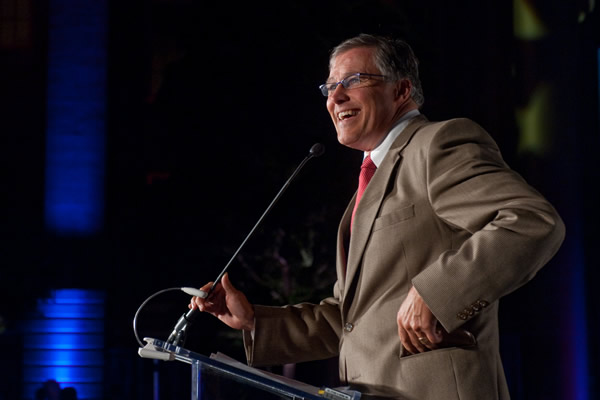 Washington guv to pardon those with marijuana convictions
Olympia, Wash. — Democratic Gov. Jay Inslee announced last week his intent to provide an expedited process for granting clemency to those with past marijuana-related convictions.
Under the proposed plan, those convicted of a marijuana misdemeanor after Jan. 1, 1998 will have their records vacated. It is estimated that 3,500 individuals will be eligible for expungement.
"For decades, people have faced criminal prosecution for behavior that is no longer considered a crime in Washington," the Inslee administration stated in a press release. "[F]orgiving these convictions will allow people to move on with their lives without these convictions causing additional burdens on people, their families, their employers and their communities. This is a small step, but one that moves us in the direction of correcting injustices that disproportionately affected communities of color. A successful pardon of a marijuana possession conviction can assist with barriers to housing, employment and education."
Last year, California lawmakers enacted legislation mandating the automatic review and sealing of past marijuana-related convictions. In November, the newly elected governor of Michigan, Gretchen Whitmer (D), publicly announced her intent to take executive action to automatically pardon former marijuana offenders.
"Our sense of justice and our principles of fairness demand that officials move swiftly to right the past wrongs of cannabis prohibition and criminalization," NORML Deputy Director Paul Armentano said. "It makes no sense to continue to punish people for actions that are no longer considered to be criminal in nature."
Missouri county won't prosecute minor marijuana offenses
St. Louis — Minor marijuana possession offenses will no longer be criminally prosecuted in St. Louis County, according to a policy  instituted last week by newly elected prosecutor Wesley Bell. Bell was sworn into office last week.
The policy change mirrors that of Jackson County (Kansas City) prosecutor Jean Peters Baker, who announced in November that her office would no longer charge offenders for marijuana possession violations. In 2017, members of the Kansas City chapter of NORML successfully led a municipal initiative effort to decriminalize minor possession offenses.
Nearly 30 percent of Missourians reside in either Jackson County or St. Louis County.
Under state law, the possession of more than ten grams of marijuana is classified as a criminal misdemeanor punishable by up to one year in jail.
In recent months, District Attorneys in a number of municipalities around the country – such as Philadelphia, Pennsylvania and Norfolk, Virginia – have instituted similar policy changes.
Medical schools including cannabis in curriculum
Pittsburgh — A growing percentage of colleges of pharmacy are instituting medical cannabis training as part of their curriculum, according to survey data published in the journal Currents in Pharmacy Teaching and Learning.
Researchers at the University of Pittsburgh contacted 140 U.S. schools of pharmacy regarding whether they include medical cannabis-related topics in their curriculum. Among respondents, 62 percent reported that they had instituted some level of medical marijuana training, while 23 percent answered that they intended to incorporate the topic to their coursework within the next 12 months.
The study is the first inventory of medical schools with regard to the inclusion of medical cannabis-related topics to their curriculum.
According to a 2015 evaluation of student pharmacists' attitudes, 90 percent of respondents indicated that they favored the inclusion of medical cannabis instruction to their curriculum.
Cannabis Culture news in the Blade is provided in partnership with NORML. For more information, contact Paul Armentano, NORML Deputy Director, at paul@norml.org.