January 28, 2019 at 10:48 am EST | by Staff reports
Cannabis Culture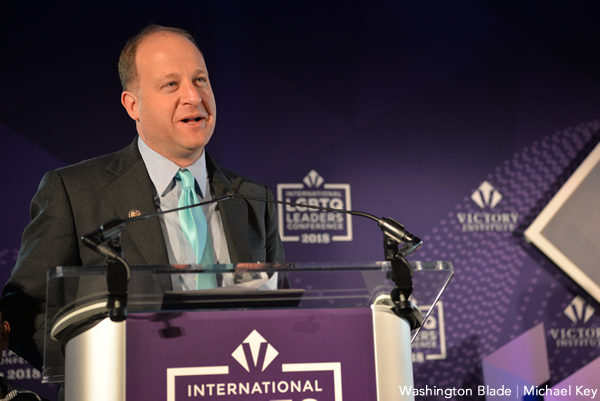 More governors advocating for marijuana legalization
To kick off the 2019 state legislative season, NORML released its 2019 Gubernatorial Scorecard. This database assigns a letter grade 'A' through 'F' to states' governors based upon their comments and voting records specific to matters of marijuana policy.
"Following the publication of our 2018 Scorecard, there has been a dramatic shift in opinion among elected officials in favor of marijuana policy reform," NORML's Political Director Justin Strekal said. "Never before have we seen so many governors go on record and pledge their support for legalizing the responsible use of cannabis by adults. As a result, we expect there to be unprecedented levels of legislative activity at the state level surrounding the need to regulate the commercial cannabis market in 2019 and in 2020."
Key Findings: 27 U.S. governors received a passing grade of 'C' or higher (22 Democrats, 5 Republicans). Of these, nine governors – all Democrats – received an 'A' grade; this marks a significant increase since 2018, when only two governors received 'A' grades. They are:
Gavin Newsom: California
Jared Polis: Colorado
Ned Lamont: Connecticut
J.B. Pritzker: Illinois
Gretchen Whitmer: Michigan
Tim Walz: Minnesota
Phil Murphy: New Jersey
Kate Brown: Oregon
Jay Inslee: Washington
Of the 24 Republican governors receiving a letter grade, only five (21 percent) received a passing grade of 'C' or higher. Of the 22 Democratic governors receiving a letter grade, all of them (100 percent) received a passing grade of 'C' or higher. Among the 20 governors taking office for the first time in 2019, six (30 percent) received an 'A' grade. All are Democrats.
There exists now, for the first time, significant political support among U.S. governors for marijuana policy reform. However, this support is more partisan than ever before. While almost half of all Democratic governors are now on record in support of adult use regulation, no Republican governors publicly advocate for this policy. This partisan divide is not similarly reflected among the general public. According to national polling data compiled by Gallup in October 2018, 66 percent of the public – including majorities of self-identified Democrats, Republicans, and Independents – favor legalization.
AG nominee would leave state marijuana programs alone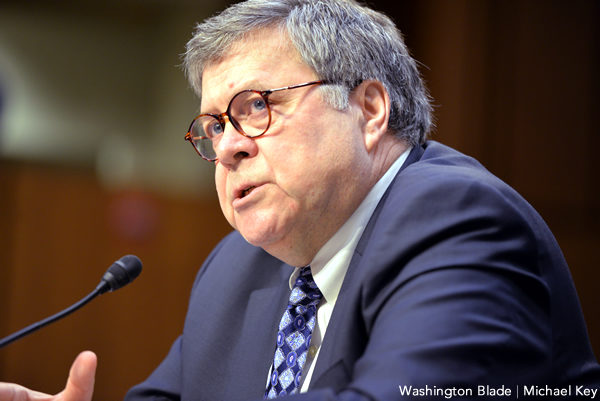 In Senate testimony last week, nominee for Attorney General William Barr committed to not use the limited resources of the Department of Justice to prosecute state-regulated and compliant marijuana businesses. His statements came response to questions from Senators Cory Booker (D-N.J.) and Kamala Harris (D-Calif.) — each of whom represent states where marijuana is legally regulated for either medical or recreational purposes.
In January 2018, former Attorney General Jeff Sessions rescinded what is known as the Cole Memo, a 2013 Justice Department memorandum, authored by former Deputy Attorney General James Cole to U.S. attorneys in all 50 states. This memorandum directed prosecutors not to interfere with state legalization efforts and not to prosecute those licensed to engage in the plant's production and sale — provided that such persons do not engage in marijuana sales to minors or divert the product to states that have not legalized its use, among other guidelines.
Thirty-three states, Washington, D.C. and the U.S. territories of Guam and Puerto Rico have enacted legislation specific to the physician-authorized use of cannabis. Moreover, an estimated 73 million Americans now reside in the 10 states where anyone over the age of 21 may possess cannabis legally. Additional states have passed laws specific to the possession of cannabidiol (CBD) oil for therapeutic purposes.
Members of Congress in recent years have approved amendments protecting those who engage in the state-sanctioned use and dispensing of medical cannabis from undue prosecution by the Department of Justice. The amendment maintains that federal funds cannot be used to prevent states from "implementing their own state laws that authorize the use, distribution, possession or cultivation of medical marijuana." However, this amendment does not provide protections to state-regulated activity governing activities specific to the adult use of marijuana.
Sixty-eight percent of registered voters "support the legalization of marijuana," according to national polling data compiled by the Center for American Progress. The percentage is the highest level of support for legalization ever reported in a nationwide, scientific poll.
Majorities of Democrats (77 percent), Independents (62 percent), and Republicans (57 percent) back legalization. The results of a 2017 nationwide Gallup poll similarly found majority support among all three groups.
Cannabis Culture news in the Blade is provided in partnership with NORML. For more information, contact Paul Armentano, NORML Deputy Director, at [email protected].