January 15, 2019 at 4:30 pm EST | by Lou Chibbaro Jr.
LGBT contingent to march in MLK Day Parade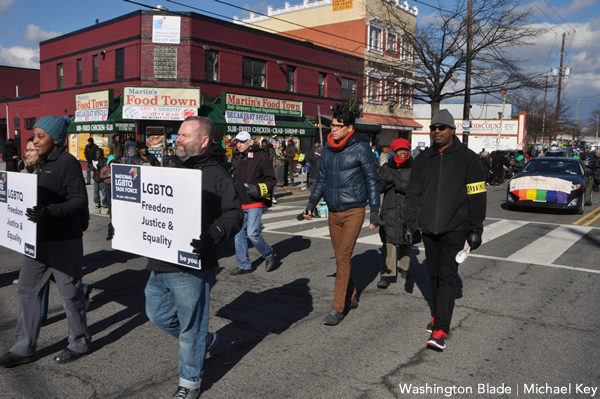 The D.C. Center for the LGBT Community is organizing an LGBT contingent for the city's annual Martin Luther King Holiday Parade, which is scheduled to begin at noon on Monday, Jan. 21 near Anacostia Park.
In an announcement on its website, the D.C. Center said organizations joining it in the parade so far include the Capital Area Gay and Lesbian Chamber of Commerce.
"All LGBT organizations and individuals are welcome to join us," the announcement says.
It says the LGBT contingent will meet at 10 a.m. near the Anacostia Park entrance in Southeast Washington.
Organizers say the parade will kick off at noon on Good Hope Road, S.E. near the Anacostia Park entrance. It will travel along Martin Luther King Jr. Avenue, S.E. to the Rise Center on the St. Elizabeth's Hospital campus, where a MLK Holiday Festival and Health Fair will take place.