January 16, 2019 at 11:57 pm EST | by Lou Chibbaro Jr.
AIDS activist, LGBT ally William Beale dies at 77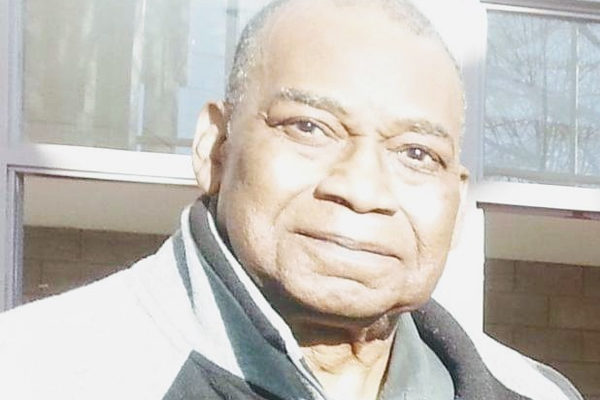 William H. Beale Jr., a D.C. resident who in the early 1990s became an outspoken advocate for AIDS education and LGBT rights after his gay son died of AIDS and whose LGBT friends describe as a dedicated straight ally, died Jan. 3 at the D.C. Veteran's Hospital.
His daughter, Keya Beale, said in a social media posting he was 77 years old and died of complications associated with pneumonia and a chronic heart condition.
Courtney Williams, editor and publisher of an online newsletter that covers the D.C. African-American LGBT community, said Beale and his family in 1992 created the Dwayne S. Brown Foundation as a tribute to their late son who died of AIDS.
"The foundation's mission was to break the mold of silence in the African American Community in which some families of people with AIDS lived," Williams said in a statement.
"Dwayne's mother appeared on posters and in a video, hoping to persuade people to stop hating men like her son," Williams said. "Mr. Beale talked to caregivers and youth about using condoms to protect themselves from the virus."
Beale became the president and CEO of the nonprofit foundation, according to Williams.
Williams and others who knew Beale said he became a beloved ally for the local LGBT community, especially for African-American LGBT people.
"He had worked to educate the mainstream African-American community on GLBT issues by approaching churches, organizations and individuals to bring an inclusive message," Williams said.
D.C. transgender activist Earline Budd and D.C. resident Wallace Corbett, who were longtime friends of Beale, said they considered him a father figure and mentor.
"He was a man of integrity and had a heart of gold," Budd said in an email to LGBT community activists. "Most striking to me was the fact that he was a father and advocate for HIV after losing his son Dwayne Brown to HIV at an early age," Budd said.
"He did not have to embrace the LGBTQ community nor become a leading advocate for HIV, but he did," said Budd. "I as a transgender woman found him to be ideal as a father, and I will truly miss him."
Corbett said he first met Beale in the 1990s when Corbett was a participant in D.C.'s annual AIDS Ride bicycle fundraising event. He said Beale was a financial supporter of the event.
"From that point on he became my father and mentor," Corbett said. "He helped with the biking team and feeding the group and helping us raise money and talking about his son."
Budd has joined Keya Beale in promoting a campaign to raise money for Beale's funeral expenses through a GoFundMe appeal.
Keya Beale said tentative plans were being made for a military burial for Beale, who was a U.S. Navy veteran.
A memorial service and celebration of his life has been scheduled for 3 p.m. Saturday, Jan. 26, at the Metropolitan Community Church of Washington at 474 Ridge St., N.W. in D.C. Corbett said friends and family are suggesting that well wishers send flowers to the church at the time of the service.