Majority of Va. Republicans back LGBT nondiscrimination protections
GOP state Sen. Jill Holtzman Vogel early LGBT rights supporter
A new poll finds a majority of Virginia Republicans support efforts to ban anti-LGBT discrimination.
Mason-Dixon Polling between Jan. 7-9 asked Republicans voters in Virginia whether they supported protections for LGBT individuals in housing and public employment. The survey found 53 percent of Republicans would support "legislation at the General Assembly this year that would update Virginia's nondiscrimination laws to protect gay and transgender people from discrimination in housing." And 63 percent would support similar legislation in public employment.
Thirty-eight percent opposed the housing bill, and 30 percent opposed the public employment legislation.
These results come 11 months after The Tarrance Group, a Republican polling firm, conducted a similar survey.
The February 2018 survey found 55 percent of Republican voters believed discrimination against gay and transgender people in housing should be illegal and 59 percent believed similar discrimination in public employment should be forbidden. The poll also found support for these protections among a variety of sub-groups of Republican voters; including Trump backers, National Rifle Association supporters, individuals classified as "very" or "extremely" conservative, anti-abortion voters and individuals who have participated in all of the four most recent Republican primary elections.
These results may appear surprising.
The Republican Party of Virginia's 2016 platform makes no mention of LGBT people or protections. It explicitly opposes same-sex marriage and "condemns" the U.S. Supreme Court rulings in the Windsor and Obergefell cases that paved the way for same-sex marriage across the nation. And in its discussion of religious liberty, it implies that businesses should be able to discriminate against LGBT people.
The idea that a majority of Republican voters in any state would support nondiscrimination protections for LGBT people would be ludicrous based on this document alone, but many are saying they expected these survey results.
"This is a trend we're seeing across the country. Voters simply have no appetite for discrimination and want to be sure that their friends and neighbors are protected the same way they are," said Human Rights Campaign Senior Vice President for Policy and Political Affairs JoDee Winterhof. "The ground really has shifted on these issues of discrimination against the LGBTQ community. There is much more support for these anti-discrimination efforts."
Winterhof noted legislation in most states hasn't caught up to this new level of public support.
Virginia is one of 31 states that lacks protections for LGBT people in housing and public employment. "The ground has shifted, but lawmakers … didn't get that memo, and we're certainly trying to educate and share more of that information," said Winterhof.
Equality Virginia Executive Director James Parrish also told the Washington Blade he anticipated the results from the polls. He emphasized a majority of lawmakers in the Virginia Senate and the Virginia House of Delegates — both of which are controlled by the GOP — support protections for LGBT individuals.
Parrish said Republican support for LGBT equality has lagged behind that of the general public but that "support for LGBT issues among all Americans has been inching up for decades." In Virginia specifically, Parrish pointed to two instances from the past five years that he believes led to a shift in attitudes toward LGBT issues.
In Bostic v. Schaefer, a U.S. district court ruled the Marshall-Newman Amendment in Virginia's Constitution that defines marriage as between a man and a woman was unconstitutional. The 4th U.S. Circuit Court of Appeals upheld the 2014 decision, and in October of that same year, the Supreme Court refused to take up the case. Bostic v. Schaefer legalized same-sex marriage in Virginia before it was permitted in much of the rest of the country.
Danica Roem, the first openly transgender member of the state House of Delegates, in 2017 defeated consistently anti-LGBT Bob Marshall who Parrish noted introduced "quite a number of bills to harm our community."
"That also brought change," said Parrish.
Equality Virginia has focused some of its recent efforts on gathering favor for LGBT protections among Republicans.
Its Virginia Beach for Fairness campaign aims to pick up that support in one of the most conservative areas of the state. Parrish hopes increased reception to LGBT issues among conservatives will help nondiscrimination proposals in housing and public employment get past the House of Delegates this year. The laws have passed in the state Senate for the past four sessions with an increasing number of Republican supporters over the years.
Some Republican lawmakers in Virginia are now coming out in favor of LGBT protections. Others, like state Sen. Jill Holtzman Vogel (R-Fauquier County), have long supported them
A Trump supporter, Vogel doesn't fit the archetype of an LGBT ally. But she made her support of nondiscrimination policies a central aspect of her lieutenant gubernatorial campaign, according to Evan Draim, an openly gay man who ran the LGBT Virginians for Vogel Coalition.
"I worked with the Vogel campaign to talk with LGBT voters throughout the commonwealth about Jill Vogel's record," Draim told the Blade. "Jill came with us to attend various Pride festivals around Virginia."
Vogel eventually lost the race to Lieutenant Gov. Justin Fairfax, but in many ways she is a manifestation of the results from the Mason Dixon and Tarrance Group polls. Vogel backs Trump, holds an A+ rating from the NRA and has stood against the Affordable Care Act for years. She also supports nondiscrimination legislation for LGBT people.
Vogel's profile suggests LGBT protections may soon no longer be a dividing issue between Republicans and Democrats in Virginia or elsewhere in the country.
Draim, who now serves as the 10th District Representative for Young Republicans in Virginia, emphasized that while tides are turning, there is still much work to be done.
President Trump has banned transgender individuals from serving in the military, and Vice President Pence recently defended his wife's decision to take a job at a school that forbids LGBT employees and students. As an entity, the GOP remains staunchly opposed to any legislation that would advance LGBT equality. Individual politicians may be changing their tune, but the Republican Party's official stance looks to be set in stone for at least the next two years and likely longer.
"We still have a lot of work to do to get the party to a place where the LGBT community feels like we are 100 percent where we need to be on LGBT equality. But I think we've made a lot of progress," said Draim.
The Blade has reached out to Vogel for comment.
Flight attendants union endorses Sarah McBride
Del. lawmaker would be first transgender member of Congress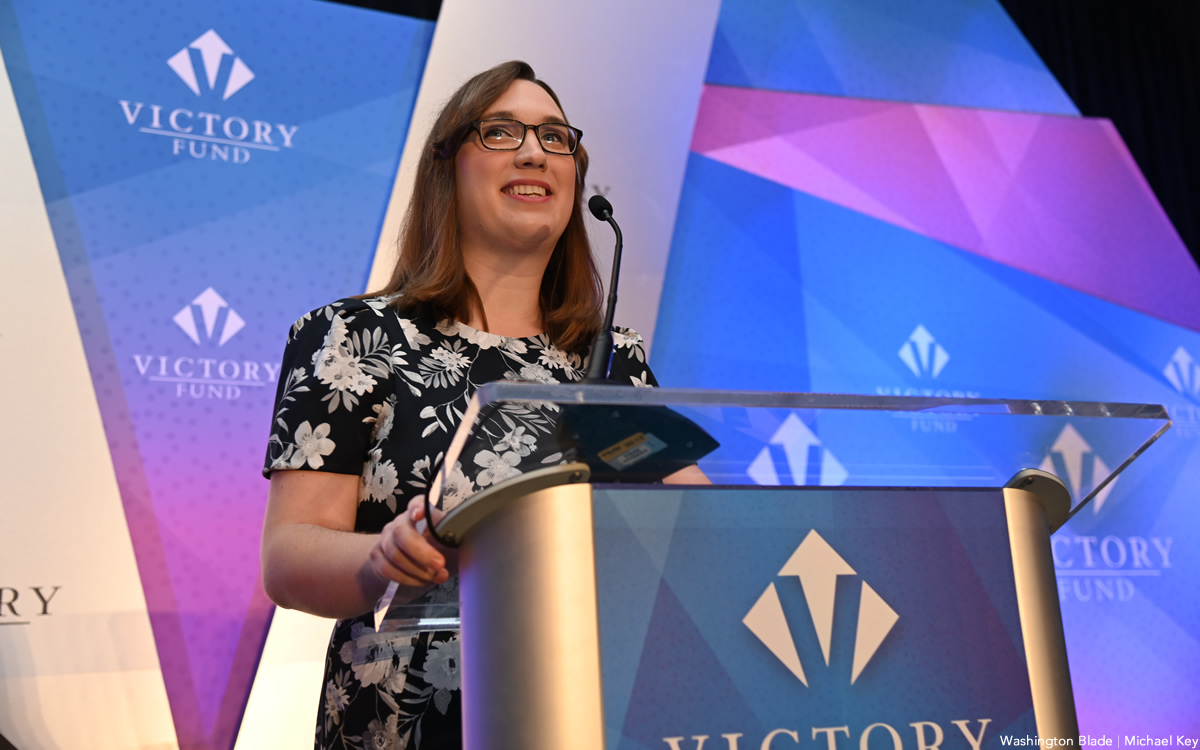 Delaware congressional candidate Sarah McBride has earned the support of the Association of Flight Attendants, the nation's most prominent flight attendant union.
It's the second big labor endorsement for McBride after the United Food and Commercial Workers Local 27's endorsement. The Association of Flight Attendants praised her for spearheading efforts to bring paid family and medical leave to Delaware, which will take effect in 2026.
"Sarah's record in the Delaware Senate shows that she understands how to work collaboratively, build power and make big things happen," the union's president, Sara Nelson, wrote in a press release shared exclusively with the Washington Blade. "That's the kind of leader we need in Congress, and we're proud to endorse her candidacy."
McBride also announced her support for creating a list of abusive passengers and banning them from flying. Each airline has a list of passengers banned from flying, but airlines don't share the lists with each other, though Delta Air Lines has asked them, because of "legal and operational challenges," as a representative for the airline industry trade group Airlines of America told a House committee in September 2021.
"Right now, someone can be violent towards a flight attendant or another passenger and walk directly off of that flight and onto one with a different airline to endanger more people," an Association of Flight Attendants spokesperson wrote in a statement.
The Protection from Abusive Passengers Act would put the Transportation Security Administration in charge of building the database of passengers fined or convicted of abuse and has bipartisan support but has sat idly in committee since March. It failed to pass last year, and civil rights groups including the American Civil Liberties Union have charged that the list would disproportionately target people of color and strip and a better step to reducing hostility would be making flights more comfortable. Reports of defiant and unruly passengers have more than doubled between 2019, before the COVID-19 pandemic, and 2022.
"I thank the Association of Flight Attendants for endorsing our campaign," McBride wrote in the press release. "It's important that we recognize and celebrate the symbiotic relationship between strong, unionized workforces and the continued growth of employers here in our state."
The union representing 50,000 flight attendants across 19 airlines is putting pressure on airlines to grant union demands in contract negotiations. At American Airlines, unionized flight attendants voted to authorize a strike — putting pressure on the airline to accede to its demands. Flight attendants at Alaska Airlines say they are ready to strike but have not voted to authorize one yet. United Airlines flight attendants picketed at 19 airports around the country in August, ratcheting up the pressure.
The union's endorsement adds to a growing list of McBride endorsements, including 21 Delaware legislators, the United Food and Commercial Workers, the Human Rights Campaign, EMILY's List, and Delaware Stonewall PAC. McBride, who would be the first openly transgender politician in Congress, has powerful connections in Washington — including with the White House — and is favored to win Delaware's lone House seat.
A poll commissioned by HRC shows her leading the pack of three candidates vying for the seat — 44 percent of "likely Democratic voters" told pollster company Change Research, which works with liberal organizations. The poll of 531 likely Delaware Democratic primary voters, though, was conducted only online — meaning those with less familiarity or access to the internet may not have been counted — and Change Research's methodology for screening likely voters is unclear. The company also did not provide a breakdown of respondents by age, gender, and race, but says it uses an algorithm to make the results representative.
Nelson said McBride's time in Delaware's state Senate shows her prowess in building power and working collaboratively.
"That's the kind of leader we need in Congress, and we're proud to endorse her candidacy," she wrote.
Lawsuit seeks to force Virginia Beach schools to implement state guidelines for trans, nonbinary students
Va. Department of Education released new regulations in July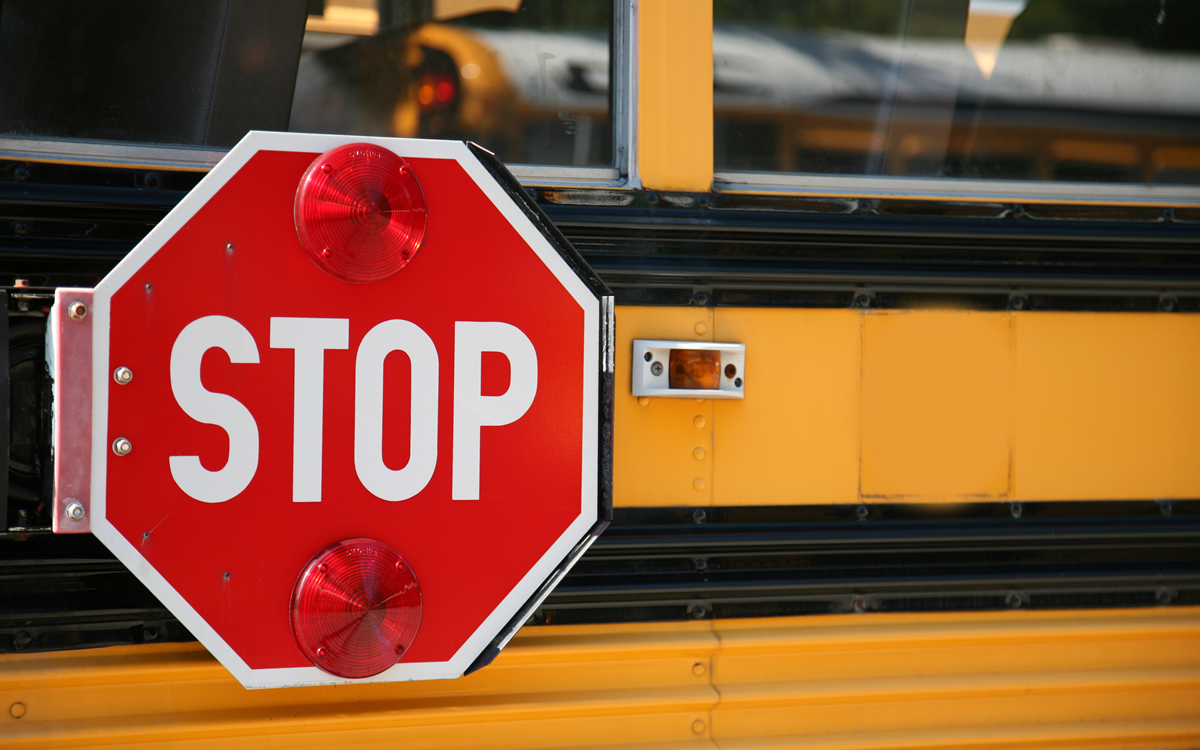 Two parents in Virginia Beach have filed a lawsuit that seeks to force the city's school district to implement the state's new guidelines for transgender and nonbinary students.
NBC Washington on Friday reported Cooper and Kirk, a D.C.-based law firm, filed the lawsuit in Virginia Beach Circuit Court.
The Virginia Department of Education in July announced the new guidelines for which Republican Gov. Glenn Youngkin asked. Arlington County Public Schools, Fairfax County Public Schools and Prince William County Schools are among the school districts that have refused to implement them.
HME Consulting and Advocacy stands on frontline of LGBTQ policy
Heidi Ellis is a consultant who doesn't take clients 'not aligned with my mission'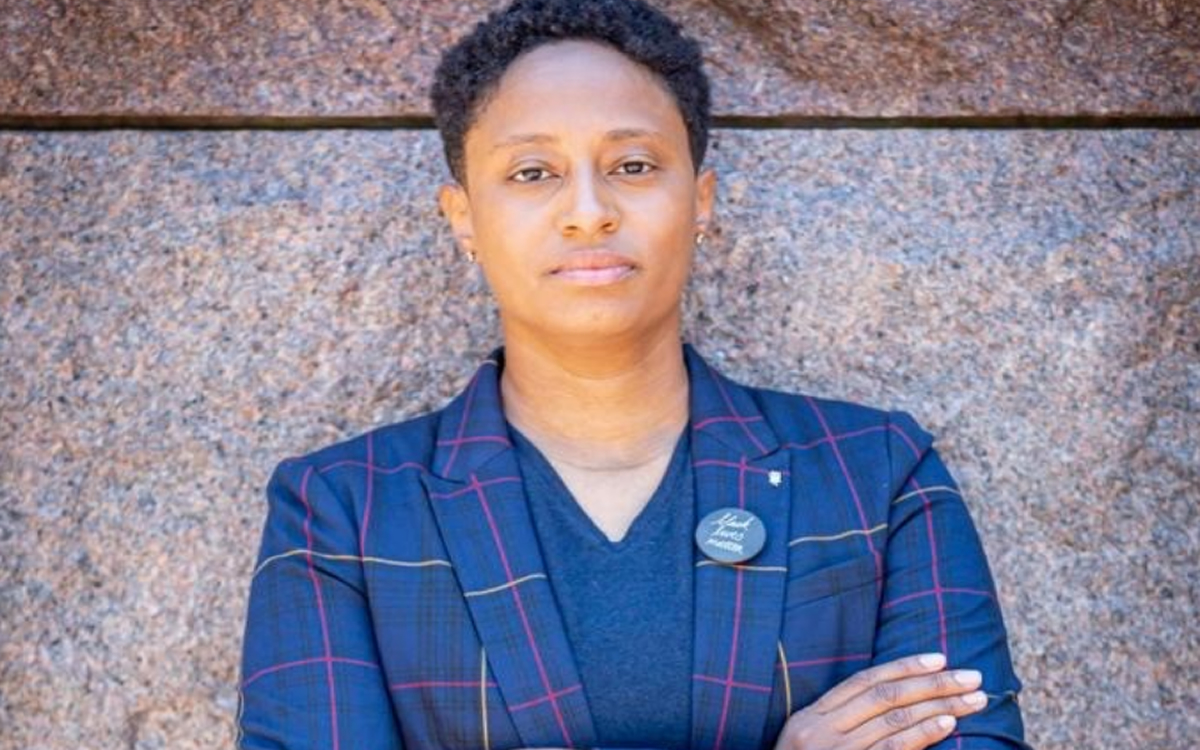 September is here, which means Congress and the D.C. Council return from their August recess and life for consultant Heidi Ellis quickly gets busy.
Her days are filled with negotiating with Council members, phone calls with clients, and policy planning for advocacy groups. The organizations she represents are looking to her to help them push policy and she hopes to guide them to victory.
Ellis's company, HME Consulting and Advocacy, came after years of working in the public and private sectors as a consultant. In 2019, Ellis decided to shift her focus to work that stood at the center of the intersections in which she lives. She sought to figure out how she could better serve her community as a Black queer Latino woman. Ellis recognized that there was a niche for mission-driven consulting in the District.
"I was sought out and recruited by a lot of organizations that wanted me and I took a beat, because I was like 'Do I want to go back into a machine where even if I do effect change, I have to answer to someone?'"she said, in reference to consulting agencies that were in pursuit of her talent. Ultimately, she decided against continuing her work under another company. "By doing what I do, I have much more flexibility for one to say 'Yes' but also to say 'No'."
Although Ellis has considered going back to working in the corporate space, she still loves the flexibility of being able to be nimble as a private consultant.
Although Ellis doesn't work entirely in the advocacy space, her consulting clients still align with her personal values. She joked that she differs strongly from the stereotypical money-driven D.C. consultant who sports Brooks Brothers suits on K Street.
"Even though I am a private consultant … my work is very much mission driven," she said. "I don't take any clients that are not aligned with my mission."
Her mission is simple, Ellis is "committed to elevating issues that sit at the nexus of education, mental health, LGBTQ+ individuals, and people of color."
"The more marginalized you are, the more you suffer from the failures of policy and the gaps of service," she said.
As a consultant in the advocacy space, Ellis does the behind-the-scenes work for organizations to help correct these policy failures and close the gaps. Whether she is facilitating training for companies to better understand how to serve their LGBTQ communities, or she is on the frontline of education policy changes –– Ellis aims to only do work that she is passionate about.
She said that the balance of her combined passion and level-headedness help her to build trusting relationships with her clients and in the end, "Get stuff done."
Since starting her organization, some of her proudest work has been done with the DC LGBTQ+ Budget Coalition. The coalition is made up of more than 30 organizations that aim to advocate for investments and policy changes that affect LGBTQ lives. As a leader of this coalition, her services include policy support, facilitation, training, initiative development and organizational redesign. Since she began leading the coalition, they have raised more than $5 million of investments in LGBTQ programs.
Later this fall, she will work with the DC LGBTQ+ Budget Coalition along with the ANC Rainbow Caucus to convene the first LGBTQ+ Housing Summit from Nov. 29-30.
"The one thing we all recognize is that housing is the common denominator of every other social affliction facing LGBTQ communities," she said.
At the summit they will focus on the barriers within the current housing system and explore revitalized approaches to dealing with the current housing market. To pre-register for the event, visit the LGBTQ+ Housing Summit website.