January 24, 2019 at 1:08 am EDT | by Brian T. Carney
'Greatest Showman' songstress gears up for 'Rent: Live' broadcast Sunday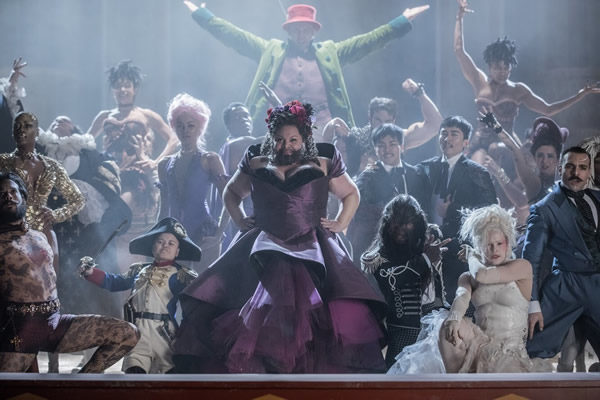 "I am brave/I am bruised/I am who I'm meant to be/This is me"
In December 2017, singer and actress Keala Settle leapt into international prominence when she sang those words in the proudly defiant anthem "This Is Me" in the movie "The Greatest Showman" about entrepreneur and entertainer P.T. Barnum (Hugh Jackman). The movie got mixed reviews but Settle received rave reviews for her searing performance as one of Barnum's performers, Lettie Lutz the Bearded Lady.
On Sunday, Jan. 27, audiences around the world can again cheer Settle as she sings the inspirational ballad "Seasons Of Love" in Fox's live television broadcast of "Rent."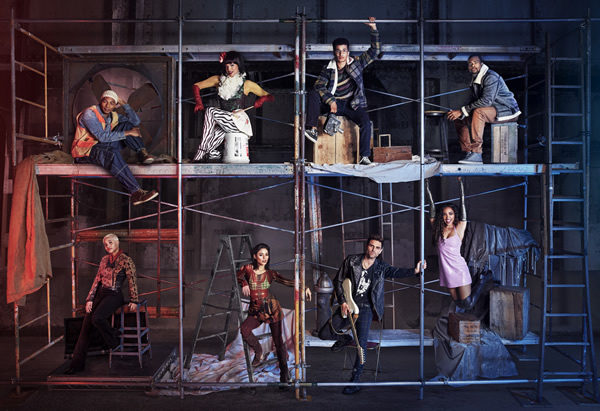 A Tony-nominated performer, Settle says it was important for her to circle back to her theatrical training.
"It's been a really intense year," she says. "I wanted to go back to my roots and work in a live situation. I missed that a lot."
The original production of "Rent" debuted on Broadway in 1996. Directed by Michael Greif, the musical tells the story of a ragtag group of impoverished young artists living in New York City's East Village during the early days of the AIDS epidemic.
Greif is also directing Fox's live television version, which features an all-star cast. Vanessa Hudgens ("Grease Live" and Broadway's "Gigi") will play the flamboyant performance artist Maureen Johnson and out actress Kiersey Clemens ("Hearts Beat Loud") will play her sometimes girlfriend, the uptight lawyer Joanne Jefferson.
Brandon Victor Dixon ("Hamilton" on Broadway and "Jesus Christ Superstar Live In Concert") will play Tom Collins and Valentina ("RuPaul's Drag Race") will appear as his love interest Angel Dumont Schunard, a young drag queen and street percussionist. The principle cast is rounded out by recording artists Jordan Fisher as Mark Cohen, Brennin Hunt as Roger Davis, Mario as Benjamin Coffin III and Tinashe as Mimi.
When Settle heard that a live television production of "Rent" was in the works, she knew she wanted to be part of it.
"I heard through the grapevine that Michael was doing 'Rent.' I didn't remember a lot about it, but I knew there was a 'Seasons of Love' solo. I didn't remember all of the lyrics, but I knew I wanted to do it," she says.
Settle emailed Greif (the two had worked together on a 2014 concert version of the musical "Bright Lights, Big City") to ask if she could do the number and "he immediately called me back and said, 'Of course you can.'"
Settle says the song "is a small but impactful number and I am very proud to be part of it. The moment is kind of volatile. The production itself is a reminder that any of us could go at any minute. We only have one life and all we can do is make the most of it."
Settle, a straight LGBT ally, studied at Southern Utah University and after graduation moved to Las Vegas where she worked both backstage and as a performer, doing studio work and appearing as a backup singer for artists like Gladys Knight.
In 2005, Settle was cast as Tracy Turnblad in the national tour of "Hairspray" and then won rave reviews for her performance as Bloody Mary in the national tour of the Lincoln Center production of "South Pacific."
Following the tours, Settle created (or recreated) roles in several iconic Broadway productions including "Priscilla, Queen of the Desert;" "Hands on a Hardbody," for which she earned a Tony nomination; the second Broadway revival of "Les Misérables;" and "Waitress."
Then Hollywood called. Pre-production was underway for "The Greatest Showman" and actors were needed to perform the developing script. A casting agent called Settle and asked her to play the Bearded Lady. By the next round of drafts, a song was added for the character.
"It was a fair enough song, but it didn't really have the impact they wanted," Settle says. "At the final reading, they showed me 'This Is Me' and said you have to sing this. I was petrified, but I reluctantly sang it and it changed my life."
"This Is Me" won the Golden Globe for Best Original Song and was nominated for the Academy Award for Best Original Song. Although Settle and her colleagues did not win the Oscar, their stunning live performance earned them a standing ovation from the audience and helped remind Settle of the song's message.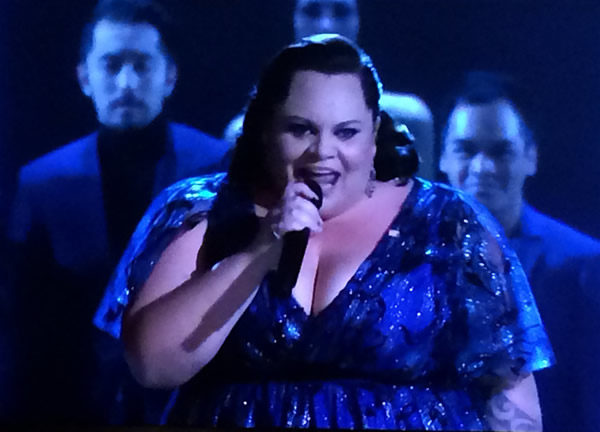 "To see everyone in that room come to their feet was amazing. When you open yourself up and you realize there are so many other people who are afraid. We're all afraid. When you connect with that feeling in the room and everybody knows we're on the same page no matter what. We're all on the same page. That's how we're connected."
After she performs the classic "Seasons of Love" on "Rent: Live," Settle will return to the recording studio to work on a new album.
After that, she has some dream roles in mind.
"A lot of them are Shakespeare," she says, "because I was trained in Shakespeare. I would love to play the Fool in 'King Lear.' I would love to play Hamlet. I'd love to play Macbeth — any of those roles."
Challenge is what inspires her.
"I love challenges, I love challenging what everybody thinks is the norm because I'm not the norm. I have to work on it every day, but I love who I am and I'm so secure in who I am and where my life is now."