'Bohemian Rhapsody' loses GLAAD Award nomination over Singer allegations
The media watchdog organization says it puts assault survivors first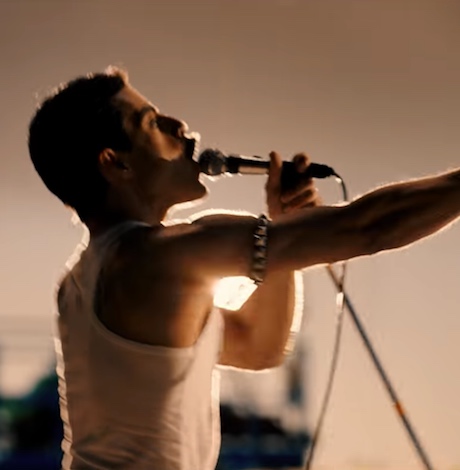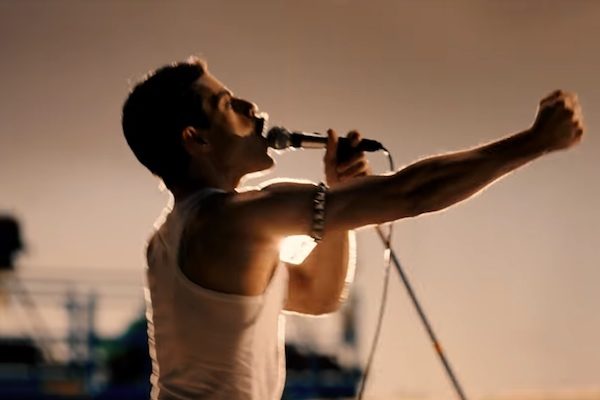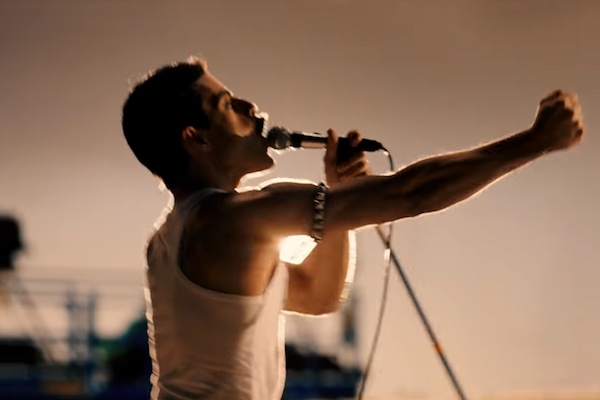 "Bohemian Rhapsody" won't be in the running for an Outstanding Film GLAAD Media Award following new sexual assault allegations against director Bryan Singer.
The Atlantic published an in-depth, year-long investigative piece brought to light from four new victims who allege sexual assault and misconduct against Singer when they were teenagers in the 1990s. Singer denied the allegations and decried the story as "homophobic."
"It's sad that The Atlantic would stoop to this low standard of journalistic integrity. Again, I am forced to reiterate that this story rehashes claims from bogus lawsuits filed by a disreputable cast of individuals willing to lie for money or attention. And it is no surprise that, with 'Bohemian Rhapsody' being an award-winning hit, this homophobic smear piece has been conveniently timed to take advantage of its success," Singer responded.
Following all of the controversy, GLAAD chose to withdraw "Bohemian Rhapsody" from consideration.
"In light of the latest allegations against director Bryan Singer, GLAAD has made the difficult decision to remove 'Bohemian Rhapsody' from contention for a GLAAD Media Award in the Outstanding Film – Wide Release category this year," GLAAD said in a statement. "This week's story in The Atlantic documenting unspeakable harms endured by young men and teenage boys brought to light a reality that cannot be ignored or even tacitly rewarded. Singer's response to The Atlantic story wrongfully used 'homophobia' to deflect from sexual assault allegations and GLAAD urges the media and the industry at large to not gloss over the fact that survivors of sexual assault should be put first."
The statement continued: "The team that worked so hard on Bohemian Rhapsody as well as the legacy of Freddy Mercury deserve so much more than to be tainted in this way. Bohemian Rhapsody brought the story of LGBTQ icon Freddy Mercury to audiences around the world, many of whom never saw an out and proud lead character in a film or saw the impact of HIV and AIDS in fair and accurate ways. The impact of the film is undeniable. We believe, however, that we must send a clear and unequivocal message to LGBTQ youth and all survivors of sexual assault that GLAAD and our community will stand with survivors and will not be silent when it comes to protecting them from those who would do them harm."
Singer was fired from the film after repeatedly not showing up to set. Dexter Fletcher was his replacement for the rest of filming. However, Singer's name is still listed as director.
'Blackest Battle' an innovative hip-hop musical
Replacing feuding Montagues and Capulets with rival rap groups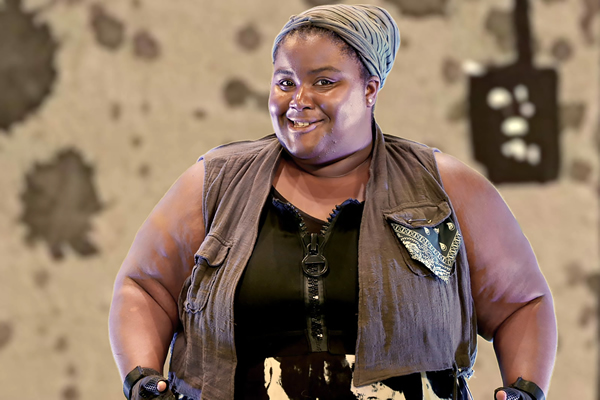 'The Blackest Battle'
Streaming through Aug. 29
Theater Alliance
$30
Theateralliance.com
Young rapper Dream carries a dog-eared paperback copy of Shakespeare's "Romeo and Juliet." She's an idealist and like the Bard's star-crossed lovers, she's willing to risk it all for true love.
"The Blackest Battle," the final offering of Theater Alliance's digital season, is a love story set against a gritty urban landscape. Penned by talented D.C. artist Psalmayene24 with music by nick tha 1da, the innovative hip-hop musical explores romance and grudges in a new way. Rather than the feuding Montagues and the Capulets in Renaissance Italy, playwright Psalmayene24 serves up rival rap groups set in a future New York City.
The layered production is helmed by Theater Alliance's out artistic director Raymond O. Caldwell who with the assistance of digital producer Kelly Colburn, deftly brings together the work of designers, graphic illustrators, animators, and an appealing cast of actors. The results are raw, witty, and affecting.
The action is set in Chief County, an imagined all-Black enclave in New York City, where the N word has been replaced with Negus, the Ethiopian word for royalty. Unfortunately, a lot of what is bad today — gun violence and crime — remains the same.
At the top of the show, we're caught up on what's in store for America. We can expect a lot of white nationalist terror and civil war followed by a neo-Reconstruction period with reparations for African Americans.
Led by the Ringmaster (a vibrant Kelsey Delemar), we're introduced to the future, Chief County, and some of its more musical residents. The storyline follows the fortunes of two warring rap factions, focusing on young lovers Bliss and Dream, played respectively by Gary Perkins and Imani Branch.
The rap groups are Lock Crew whose hot new song "Raris and PCP" is garnering some attention, and the more message-driven Key Enterprises. 
Lock Crew's members include gun-slinging Sergeant Pepper (Bayou Elom), front man Ty (Emmanuel Kyei-Baffour) who wears a frumpy dress, and Bliss, the most sensible and goodhearted member of the trio.
Enterprises is headed by straight edge leader Do Or Die (Louis Davis). He's supported on stage by his younger sister, the appropriately named Dream, and D.J., Bonita, a lesbian with a drug habit played by out actor Jade Jones. Bonita's high of choice is called "hope," a mind opening amalgam of technological advancement and botanical evolution that's taken aurally. Its dangers and benefits are debatable. 
Major beef develops when due to spotty Wi-Fi both groups are mistakenly booked to open for headliner Jay Adonis at the same big show at Zoom Arena. Rather than correct the problem himself, Adonis suggests the dueling artists fight it out.
Dream and Bliss first meet at a rent party on the Fourth of July, a noisy and often violent holiday in Chief County. Despite being from enemy camps, the pair are drawn together instantly. The chemistry is palpable. Soon after meeting, they slip out to watch the fireworks at the pier, a significant spot with a history that harks back to the slave trade.
The Ringmaster comments that humans are hardwired to fall in love at first sight. But it can't be with just anyone. Referencing '70s sitcoms, she amusingly says George must find his Weezy, and Florida her James.
Later that night Dream and Bliss seek refuge from the rain beneath a bridge poignantly graffitied with numerous names of victims of gun violence – it's the same spot where their groups have chosen to rumble. This is also where the show's sad but unsatisfying and abrupt ending plays out.
Streaming through the end of August, "The Blackest Battle" screams plus ça change, the immutability of human nature, and does it in an entirely fresh and entertaining way.
Leontyne Price book will inspire you to embrace opera
A dazzling hybrid of memoir, prose, quotations, and poetry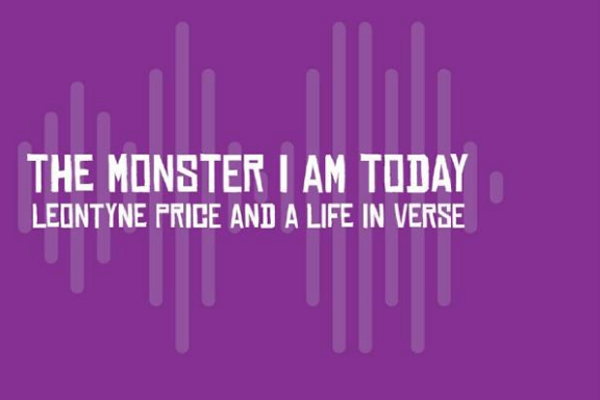 'The Monster I am Today'
By Kevin Simmonds
c.2021, TriQuarterly Books
$20/160 pages
Years ago, my boss, who had the flu, insisted that I use her ticket to hear Pavarotti give a recital at Lincoln Center. I knew nothing about opera, but was thrilled by this opportunity. After the performance, I ended up in a receiving line to meet the famous tenor. When I shook his hand, he put me at ease about my ignorance of opera. "Don't worry," he joked, "I listen to Waylon Jennings."
I tell you this not to name drop, but because "The Monster I am Today: Leontyne Price and a Life in Verse" by San Francisco-based writer, poet, and musician Kevin Simmonds makes me want to do nothing but eat, sleep, and breathe opera.
Between the pandemic and other problems of life, it's easy to become desensitized to poetry, other people's pain – even beauty.
As you read "The Monster I am Today," Simmonds, who grew up Black and gay in New Orleans, will awaken your deadened senses.
Through a dazzling hybrid of memoir, prose, quotations, song lyrics and poetry, Simmonds brings Price, the first African-American to achieve international acclaim in the opera world, to life.
Price, 94, was born in Laurel, Miss. In 1955, Price was the first Black singer to appear in an opera on TV when she sang the title role in "Tosca."
She performed in major opera houses from the Metropolitan Opera to the San Francisco Opera to La Scala. Price has received many honors. In 1964, she was awarded the Presidential Medal of Freedom.
Yet, though she's so renowned, even some of her most ardent fans might not know much about her life.
Price, Simmonds says, didn't believe in talking about herself too personally or complaining about her struggles publicly.
"Have I talked too much," Price says, "You know, talking a lot isn't good for a singer."
It's ironic that Simmonds puts this quote from Price right after one of several (fictitious) FBI files of her in the book.
As Simmonds notes in the endnotes, the FBI files in the volume aren't official FBI files, but the content in them is factual.
The faux FBI file notes that Price attended a production of "The Dutchman" by "Negro agitator Leroi Jones, who is married to agitator Hettie Jones, a Jew."
"The play is insolent filth and undisciplined rage toward the white race," the file added, "Price endorsed the performance from her seat in the audience by shouting, 'Right on!'"
You can't help but wonder: Does Price mean that talking too much would hurt her singing voice? Or is she also thinking: talking too much wouldn't be good given white society's racial prejudice?
"The Monster I am Today" isn't a bio of Price. Yet, through taut, incisive poems and prose fragments, Simmonds makes her up close and personal.
"Dear, this wasn't no Chitlin' Circuit/not Ella's or Lena's crowd," Simmonds writes in a poem in Price's voice, "This was box seats passed/from one generation/of Vanderbilts Carnegies Astors and Guggenheims to the next."
Price is the life in the title of the book. But you soon realize that Simmonds is remembering — riffing — on his life. Price is the monster (in the sense of marvel) etched in Simmonds' DNA.
Opera, music, and high school chorus saved his life when Simmonds was a young queer kid.
"Opera: Italian for 'a work, a labor':the feminine Latin root op: 'to work, produce in abundance," writes Simmonds of his young self, "Feminine work of abundance – that's what I sought to behold and become."
Simmonds studied music at Vanderbilt University and the University of South Carolina. He is the author of two poetry collections, "Mad for Meat" and "Bend to It."
Because "Monster" is structured as overture, performance, and postlude, reading it is like being at the opera.
Its beauty and heartbreak will tear your heart out.
"The steady, anesthetizing racism of the campus police, professors and classmates poisoned and debilitated me," Simmonds writes of his time at Vanderbilt, "I thought I'd lost my voice."
A standing ovation for "The Monster I am Today." It's a monster of a book.
'Pray Away' exposes horrors of 'conversion therapy'
The fraud is still out there, actively claiming victims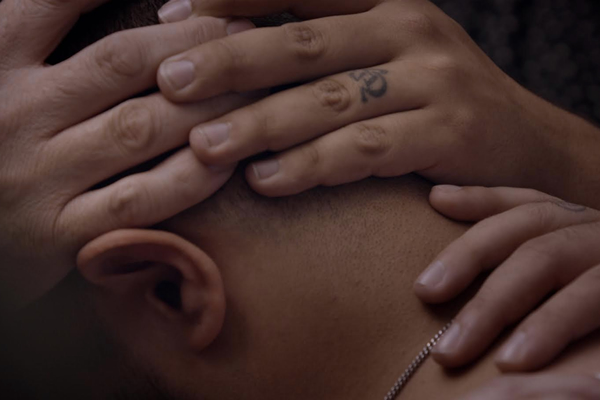 It's fitting that Blumhouse Productions should be among the array of associated companies behind the new documentary "Pray Away," which debuted on Netflix Aug. 3.
Now a major Hollywood player, Blumhouse Productions spent a decade building its success on creepy horror movies like "Paranormal Activity," "Insidious," and "The Purge." The horrors revealed in "Pray Away" are every bit as disturbing as anything in those movies; the difference is that these are horrors that take place in real life, and that makes them even more chilling.
As its title suggests, the Kristine Stolakis-directed documentary dives into the world of "conversion therapy," specifically in the form of the Christian "Ex-Gay" movement, and unspools its history from its beginnings in the 1970s. That was when five men, struggling with being gay in their Evangelical church, started a Bible study to help each other leave the "homosexual lifestyle." They quickly received more than 25,000 letters from people asking for help and formalized as Exodus International, the largest and most controversial conversion therapy organization in the world. After decades of spreading anti-LGBTQ propaganda and touting methods based on discredited and pseudoscientific practices, the company was rocked when a multitude of former "success stories" began to come forward and renounce their claims of having become heterosexual. Faced with public outcry and an inescapable recognition of the untold harm they had perpetrated, Exodus officially ended its operations in 2013.
"Pray Away" is not really about Exodus, though, nor is it about scandal – at least not the salacious kind. It's about the real human pain underneath all of that, and it follows the stories of several men and women who were once connected with Exodus. Once among the leaders and high-profile representatives of the organization, these are individuals who spent years as "Christian superstars" in the religious right before coming out as LGBTQ and disavowing the very movement they helped to start. Through the stories they tell of their personal journeys, and the resolve with which they dedicate themselves to debunking the notion that being queer is something that should or even can be "cured," they underscore the depth of the influence that conversion therapy – and its proponents – exerts not just on its participants but on LGBTQ society as a whole.
There's Mike Bussee, one of the co-founders of Exodus, who ultimately became one of the first high-profile members to denounce the group and come out as gay; John Paulk, another former Exodus leader, who along with his "ex-lesbian" wife was the face of the movement through appearances on television and magazine covers until being caught in a gay bar and exposed in the press; and Yvette Cantu, who became a highly visible spokesperson for conversion therapy and even served as a "policy analyst" for the Family Research Council – a virulently anti-LGBTQ organization that has been designated as a hate group by the Southern Poverty Law Center – before crippling anxiety forced her to confront her feelings of guilt over the harm she was helping to inflict.
These narratives, interwoven throughout to form a bigger picture, bear witness to the personal damage caused by conversion therapy, but many of them also cast light on the even more ominous nature of the movement's machinations behind the scenes, as it aligns itself with politicians to gain the power necessary for turning its anti-LGBTQ stance into legislative and judicial policy. Randy Thomas, the former Exodus vice president who disassociated from the group shortly before it disbanded, relates how the movement allied itself with conservative politicians eager to stir up their constituents with a "moral" issue and facilitated the passing of Proposition 8, the California referendum that effectively banned same-sex marriage before being struck down by the Supreme Court in 2015. The implication – that a well-organized minority can gain enough political traction to impose its extreme views on a whole society – is something of which most viewers will already be keenly aware, given the shape of the last few years, but it serves as an chilling reminder of the very real and widespread harm that has been perpetrated by fundamentalist bigots acting in the name of religion.
Of course, "Pray Away" is also a story of triumph; the subjects who share their stories are shown clearly to have moved beyond the lies of conversion therapy to live much happier, fulfilled lives; one, Julie Rodgers, who was once groomed as the poster child for an Exodus-affiliated "ex-gay" ministry, is even in the process of planning a wedding with her girlfriend – perhaps the most appropriate "happy ending" of all, considering the circumstances.
Still, though, the disquieting realities exposed by Stolakis' documentary are never quite erased by these positive outcomes. Outdated notions that are perennially used to sex-shame queer people and frame their identity as a dysfunction – the parents are to blame, masturbation is bad, gay people are child molesters, girls become lesbians through fear of men, and other such infuriating tropes – keep turning up in the discourse throughout; a procession of pious, white male faces (some belonging to disgraced former "moral leaders" like Jerry Falwell) decry homosexuality as sinful in archival media clips; and in perhaps the most unsettling sequence, we see footage of a notorious "reparative therapy" psychologist – the late Joseph Nicolosi – manipulating a patient (or rather, a victim) through psychological torture.
Most horrifying of all, perhaps, is another narrative that is woven among the others. The film begins with Jeffrey McCall, a Christian activist who was once a transgender woman but claims to have renounced his trans identity for Jesus. We watch as he works to organize a misleadingly named "Freedom March" for "ex-trans" awareness, guides a mother over the phone toward rejecting her child's trans identity, and participates in a ritualistic "warrior" chant with a group of other former trans people – all without a trace of joy in his face, his voice, or his manner.
It's that last sequence in which "Pray Away" becomes most reminiscent of one of Blumhouse's horror films; in the feverish, histrionic abandonment to which they give themselves in their chant, these struggling people evoke the unnatural fervor of a possessed congregation at a cult. Watching the spectacle, it's easy to see them as deluded and dehumanized. Even so, one can't help but sense that the tears in their eyes are real; they draw our compassion, and they remind us that the fraud of conversion therapy is still out there, actively claiming victims.
The evil of Exodus may have been vanquished in "Pray Away," but like any good horror film, it makes sure we know there's still plenty of room for a sequel.