January 31, 2019 at 5:45 am EST | by Patrick Folliard
John Cameron Mitchell revives Hedwig in new show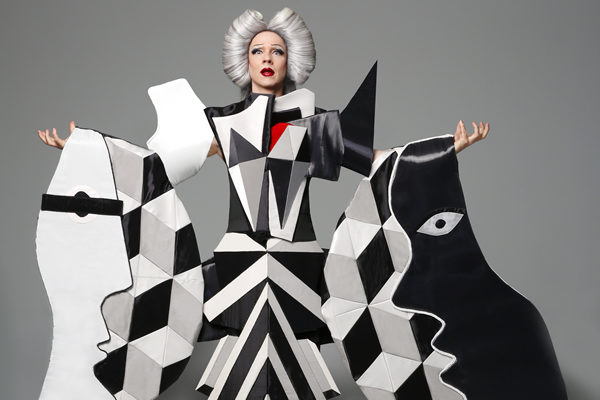 'The Origin of Love'

Feb. 8

National Theatre

1321 Pennsylvania Avenue, N.W., Washington, DC 20004

$54-79

202-628-6161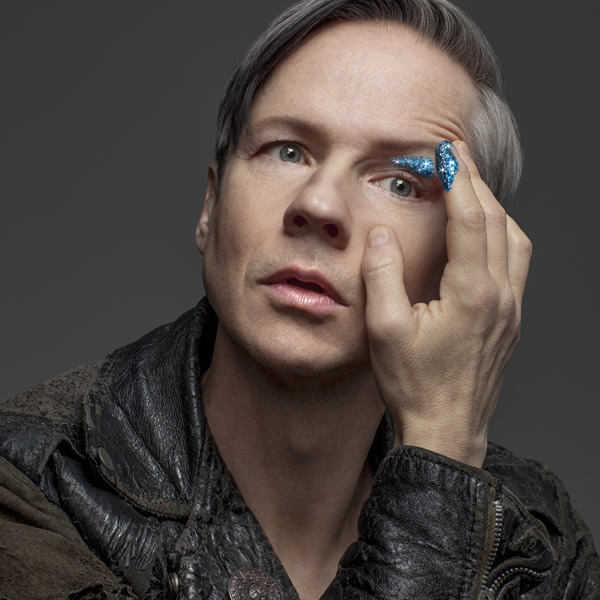 John Cameron Mitchell, as one would expect, has spent many years thinking about his most iconic character.
"She isn't easy to peg. But who is, ultimately," he says.
The she to whom Mitchell refers is the hilariously bewigged, "internationally ignored song stylist" and title character of "Hedwig and the Angry Inch." It's a subject the out actor/writer/director knows well. Mitchell, who co-created the glam rock musical, was also the first actor to play Hedwig when it debuted Off-Broadway a hard-to-believe 21 years ago.
For the uninitiated, here's the story.Pressured by her American G.I. boyfriend to undergo sexual reassignment surgery, East Berlin "girly boy" Hansel reluctantly complies. The operation is botched leaving Hansel, newly christened Hedwig, with one inch where there'd been six. Still the couple marries and moves to Kansas. After Luther leaves her for a man, Hedwig glamorizes her look, works on her music and transforms her new, confused love interest into rock star Tommy Gnosis. He finds fame while an again-abandoned Hedwig plays dives in the shadow of Tommy's sold-out stadium gigs.
"Because Hansel was coerced, I can't really call Hedwig transsexual," Mitchell says. "Her surgery is a sort of a mutilation by the patriarchy or binarchy. Still, people love labels in America because it confers status and value. And it's especially true when you're young because you need to come out and say what you are. Gay, bisexual, trans? You can never get that specific to what you really are other than calling yourself your name. No pronoun really works except for I."
With his new show "The Origin of Love," soon making its American premiere with a one off on Friday, Feb. 8 at D.C.'s National Theatre, Mitchell revisits "Hedwig," the music and the history.
"Part cabaret and part musical, it's a grab bag really," he says. "You're getting the story of the making of a musical. Emotionally, autobiographically and philosophically, you'll see how it changed the maker. And it's fun."
Mitchell sports the trademark wig and a fabulous geometric dress he's dubbed "the transformer" because it changes into a half dozen different costumes. He'll sing the David Bowie/Lou Reed-inspired songs scored by "Hedwig" co-creator Stephen Trask. Also, Mitchell plans to preview songs from his upcoming musical podcast "Anthem," a sort of autobiographical fiction about what his life might have been like if he had spent his entire life in a small town. (In addition to Mitchell, the six hour-long, 10-episode podcast slated to be available in May, features a roster of show biz heavyweights including Glenn Close, Patti LuPone and Cynthia Eviro.)
And he'll tell tales too. Including those that unfolded in the '90s at Squeezebox, the downtown New York drag/rock and roll party, where Mitchell and Trask developed the Hedwig character and her story before an appreciative yet discerning audience.
So far, Mitchell has performed "The Origin of Love" in Australia (where he crowd-surfed in the Sydney Opera House) and Korea (with simultaneous translation), attracting die-hard Hedwig fans known as "Hedheads" as well as the newly acquainted.
"The Hedwig club is not exclusive. The borders are porous. Everyone is welcome," Mitchell says. "It's like the military in that way. No one cares where you come from as long as you do your job. That's why banning transgender people from the armed forces is so wrong. Any military brat knows that it's both wrong and inefficient. But doing the right thing is always better and makes getting the job done easier. If you don't treat people well the work isn't as good. My dad taught me that."
A self-described army brat, Mitchell moved around a lot growing up. He lived throughout America and parts of Europe. For a time, his late father, a Washington native and career officer who held the rank of Army Major General, was in charge of all U.S. military forces in West Germany. He stood behind Ronald Reagan in 1987 when he said, "Mr. Gorbachev, tear down this wall!"
"My dad wanted me to be in the military, no kidding," Mitchell says. "Instead, I wore a yellow wig and directed the film version of 'Hedwig' in Toronto. So, I did take over my dad's job in a way. I became a different kind of general but I used the same skills. Making everyone feel welcome and valued."
Both of Mitchell's parents were proud of his Hedwig success. But being politically conservative and Catholics prevented them from really talking about it.
"My mom called it vulgar but understood the show shed a good light on things and had a positive effect," he says. "And they were at the Sundance Film Festival when the film premiered in 2001."
Recently deceased Broadway legend Carol Channing, another performer who wore a big blonde wig, was best known for one role: Dolly Levy. She considered the part a true gift and played it for decades. While Mitchell isn't wed to the role, he is Hedwig first.
"It's definitely something to be proud of," he says pondering the comparison. "But I'm sure at one mid-career point, Channing must have wished that the 'Hello, Dolly!' parade would pass her by already."
Mitchell has done lots more. His wide-ranging vitae lists writing/directing "Shortbus," an independent film in which people have real sex; directing "Rabbit Hole," a film starring Nicole Kidman as a mother whose young son dies unexpectedly, a project Mitchell took on in memory of his own little brother who died young; and memorably playing an ill-fated ebook editor in the sorely missed HBO series "Girls."
Still boyish looking at 55, Cameron is comfortable with aging.
"When you hit your 50s, you become more accepting about so many things. Also, you get older, you forget was sexuality or even gender our friends are. We thing, 'Oh, I forget you were gay or straight.' If it's somebody you're fucking it will matter, but otherwise who cares?"
"But obviously," he continues, "when you're coming out of those stressful times called childhood, and cultures and neighborhoods where you're considered a freak, you need to empower yourself with gender and pronouns and drag armor. That's just a part of life. Straight people do it too."
In the end, Hedwig rejects the wig.
"Something is forced upon her and she makes something pretty out it. And then she lets go of drag when she doesn't need it anymore. Hedwig is a beautiful gender of one."
While it garners attention and often awards, playing Hedwig is challenging.
"For many actors who tackle the role, it's the hardest thing they will ever do," says Mitchell who played her for a year. "It's a rite of passage that plumbs the soul and changes them."
The list of actors is long and thrillingly varied. It includes, among many others, Michael Cerveris, Lena Hall, Darren Criss, Taye Diggs, Michael C. Hall, Ally Sheedy, Euan Morton, "RuPaul's Drag Race" winner Jinkx Monsoon, and notably Neil Patrick Harris who nabbed a Tony Award for his turn as Hedwig in the 2014 Broadway revival.
"Hedwig doesn't speak for anyone but herself and that why I think people relate to her," Mitchell says. "Her tribe is anyone who feels they don't belong. Despite her specifics — drag humor, rock and roll history and Germanness — she's someone we all know if we're willing to look deep enough."