February 5, 2019 at 5:00 pm EDT | by Joey DiGuglielmo
QUEERY: Jill Stokes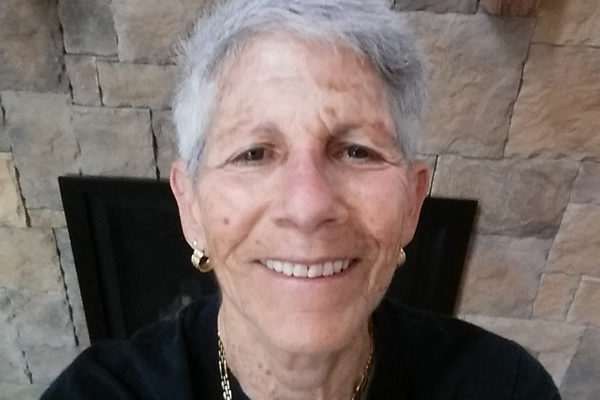 Jill Stokes is a charter member of the CAMP Rehoboth Chorus. She helped launch it 10 years ago when the Clearspace Chorus disbanded.
"When CAMP decided to start a chorus, I was thrilled," the 72-year-old Brooklyn native says.
The chorus celebrates its 10-year anniversary next weekend with "Seasons of Love: Celebrating a Decade of Song" Feb. 15-16 at 7 p.m. and Feb. 17 at 3 p.m. at Epworth United Methodist Church (19285 Road 271) in Rehoboth Beach, Del. Selections will include a Beatles medley, an Armed Forces salute, rock, spirituals, Broadway and more.
The 90-member, mostly LGBT chorus (there are a few allies as well) is directed by Doug Yetter with David Zipse on piano. Several others play more instruments. Tickets are $25 at camprehoboth.com.
Stokes did not grow up singing but discovered the hobby after retiring in 2002 after teaching for 34 years at Parsippany High School. She sings tenor in the chorus and a medley of songs called "Come Fly With Me" is her favorite selection in the upcoming show.
"I love all types of music," she says. "I like that it can evoke different emotions in me."
Stokes moved to Lewes, Del., (near Rehoboth) in 2001 drawn by friends, the beach and the gay community. She lives there with partner Lois. Stokes enjoys golf, reading, volunteering and singing in her free time.
How long have you been out and who was the hardest person to tell?
Early 20s. My mother.
Who's your LGBT hero?
Ellen DeGeneres
What's Rehoboth's best nightspot, past or present?
Blue Moon
Describe your dream wedding.
I already had it!
What non-LGBT issue are you most passionate about?
Animal rights/cruelty
What historical outcome would you change?
The 2016 presidential election
What's been the most memorable pop culture moment of your lifetime?
The assassination of John Lennon.
On what do you insist?
Honesty and integrity
What was your last Facebook post or Tweet?
The snow scene in my backyard.
If your life were a book, what would the title be?
"Life is a Yo-Yo"
If science discovered a way to change sexual orientation, what would you do?
Nothing. I'm happy with who I am and what I have become.
What do you believe in beyond the physical world?
That there is something out there greater than me.
What's your advice for LGBT movement leaders?
Keep up the good fight. We still have lots to accomplish.
What would you walk across hot coals for?
To have been able to spend more years with my mother.
What LGBT stereotype annoys you most?
All lesbians are good athletes and effeminate men must be gay.
What's your favorite LGBT movie?
"Priscilla Queen of the Desert"
What's the most overrated social custom?
Tweeting
What trophy or prize do you most covet?
The respect of my peers.
What do you wish you'd known at 18?
That living openly as a gay woman was possible.
Why Rehoboth?
Friends, fun and community