February 5, 2019 at 12:26 pm EST | by Richard J. Rosendall
The Nuclear Winter of our discontent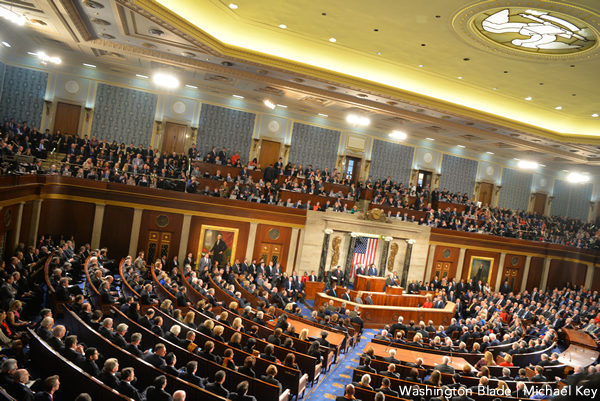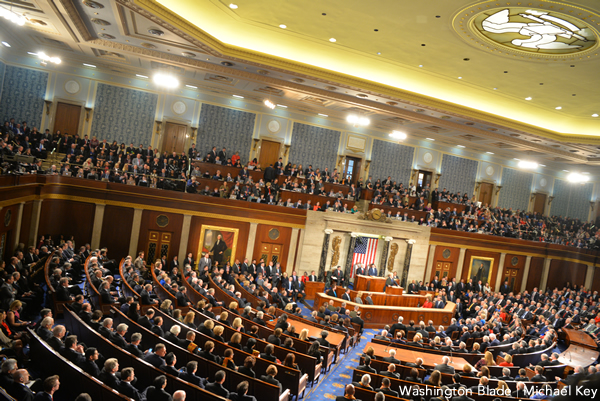 A theater critic once left a play at intermission and submitted a review as if he'd seen the whole thing, only to be caught because the theatre burned down during the second act. Despite such a cautionary tale, I feel confident in offering this thumbnail review of Trump's 2019 State of the Union in advance (written this previous Sunday): he lied a lot, insulted everyone's intelligence, and made it all about himself.
Trump's mischief requires many helpers. Let's consider a few. Mitch McConnell is like a man who sees his toddler reaching for a loaded handgun on the coffee table and does not stop him lest he throw a tantrum. Roger Stone, who threatened radio host Randy Credico's therapy dog and said, "Prepare to die," claims that the FBI treated him "worse than bin Laden." Wouldn't that have made him the late Roger Stone? Sarah Huckabee Sanders says that Trump was chosen by God. I can't say we don't have it coming, but I doubt Sanders meant that in the same spirit as Baldwin's The Fire Next Time.
The 2020 campaign has hardly begun and already we are awash in caricatures of progressivism, peppered with comparisons to Venezuela and scoldings by deficit hawks who were strangely silent in the face of ruinous tax cuts for the wealthy and new splurging on our massive military.
Venezuela's problem is not socialism but a corrupt autocrat. Munitions cannot make up for having a Russian asset in the White House whose daughter won trademarks from China amid trade negotiations. Trump reflexively rejected his intelligence chiefs' public testimony on the top international threats, none of which involved our border with Mexico. He then withdrew America from the 1987 Intermediate-Range Nuclear Forces Treaty. "Only Russia benefits from the US withdrawal," writes Richard A. Clarke, who helped design the accord.
We are being conned and endangered, yet often our response is liberal infighting caused not only by competing ambitions (which are all in the game), but by unresolved issues and lack of courage in our convictions.
One problem is the blind arrogance of privilege that impedes cooperation. It oozes, for example, from a planned monument marking the 2020 centennial of the 19th Amendment. Elizabeth Cady Stanton and Susan B. Anthony, who erased contributions by black women in their six-volume History of Woman Suffrage, are to be honored with a Central Park sculpture in which they are reviewing a scroll of suffragists. Their century-old belief that race and gender were separate issues, and their paternalistic entitlement, are recapitulated in the sculpture's design.
Even now, many people scorn intersectional activism, whether out of ideological considerations, aesthetic distaste, or eagerness to house their concerns in separate silos from others. How is that working? Progress on a range of issues is being rolled back by a president whose power is based on dividing us.
Trump has no moral authority when he condemns the racist and homophobic assault against Empire star Jussie Smollett, or criticizes Virginia Gov. Ralph Northam's obtuse and contradictory statements regarding a racist yearbook photo from 1984. Trump discriminated against black tenants; attacked the Central Park Five even after they were proved innocent; launched his presidential campaign with a racist smear of Mexicans; won election in part by the suppression of black votes; and failed to rebuke violent Nazis after Charlottesville. An arsonist does not become a firefighter by changing hats.
Trump's deflections often rely on false equivalency. Northam's policy record, for instance, is a good deal better than that old photo suggests. His positive actions ought not be erased amid the pressure to resign, by which Democrats demonstrate higher standards.
But let us pause and reflect. The tragedy for our nation is not in Trump's incitements, but their success.
POTUS talks of unity while attacking America's highest values and traditions. This is a time not for losing our nerve and conceding to fear, but upholding a better vision for our country. Caricatures of Democrats as radicals need not prevent us from connecting with voters' imaginations. In our diversity we bring a wealth of gifts, which can bear fruit if only we summon the courage to welcome them and not be threatened by their cultivation. The work awaits us.
Richard J. Rosendall is a writer and activist. He can be reached at rrosendall@me.com.
Copyright © 2019 by Richard J. Rosendall. All rights reserved.