February 7, 2019 at 12:00 pm EST | by Peter Rosenstein
How far left can Democrats go and still win?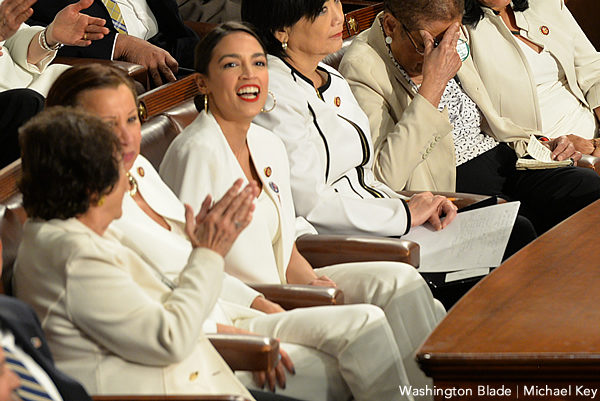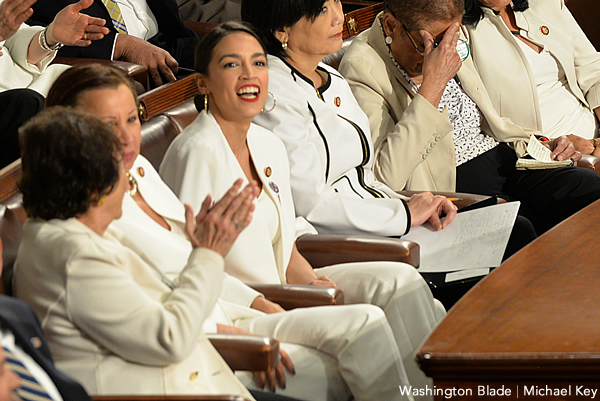 The media keep talking and writing about how far left the Democratic Party is moving. With each new candidate's announcement for president, pundits focus on how far left their platform is.
During the past seven months we have seen a hyped-up frenzy around a smart, social media savvy young congressperson who claims allegiance to the Democratic Socialists of America. No one is reporting that had nothing to do with winning her seat. As someone who has been involved in Democratic Party politics at the local and national level for more than 50 years I find it fascinating. It becomes more intriguing when looking at a recent Gallup poll conducted after the November 2018 election showing "Given a choice, 54% of rank-and-file Democrats and Democratic-leaning independents would prefer that their party move closer to the center, and 41% would rather it shift further left." But then the poll would most likely look different were it only primary voters.  
I volunteered and worked for candidates who at the time were considered part of the left-wing of the Democratic Party. They were the newbies who wanted to change things; some won and some lost. I campaigned for reform Democratic Congressman William Fitts Ryan (D-N.Y.) against regular Herbert Zelenko (D-N.Y.) and Ryan won; for George McGovern for president and he lost; and for Bella S. Abzug (D-N.Y.) who won three terms in the House of Representatives and then lost to regular Democrat Patrick Moynihan in a Senate primary. I supported Bill Clinton for president, who ran as more of a moderate but I was a huge supporter of the universal healthcare plan Hillary Clinton tried to get through Congress in 1993. She was later attacked for being too moderate on healthcare, which is laughable.
Today we seem to judge how left-leaning a candidate is by their views on healthcare, college tuition, climate change and taxes. To be considered left enough and "progressive," a candidate has to come out for Medicare-for-all (whatever that will mean), free college tuition, a new Green Deal (whatever that will turn out to be) and much higher taxes on the rich. We no longer require candidates to provide a detailed plan of how they want to accomplish these things.
Each of these concepts is worth fighting for but being a policy wonk knowing how a candidate intends to accomplish them is important to me and should be important to every voter. It is clear when talking Medicare-for-all and some sort of free college tuition bill taxes will need to be raised on everyone, not just the rich.
The Medicare-for-all concept some candidates are talking about, including getting rid of private healthcare insurance, would require a total rethinking of how healthcare is provided. Hillary Clinton's 1993 single-payer system or universal healthcare failed then and it would fail to pass Congress today.
Millions of Americans get their insurance from their employer. If the government provides the insurance for everyone how do you tax employers so the employee doesn't potentially pay for all their insurance through higher taxes? Today we pay for Medicare with a tax all our working lives only to get it at age 65. Even then we pay a premium and it covers only 80 percent of costs. There are many issues around free college. First, is it only community college? Should it be means tested and does it get paid by the federal government when most of the college costs now paid by government are paid by state government? The New Green plan has yet to be defined by any candidate supporting the concept.
However far left the winner of the Democratic primary is pushed we can only hope they can appeal to Middle America in the general election. Middle America wants change but has a hard time buying dramatic change. We should understand what any president will be able to do will generally be incremental. If they have one issue where they push for dynamic change that could stall all the others as we saw when it took a year to get the Affordable Care Act passed and nearly everything else went by the wayside.
So as the primaries heat up let us keep in mind the last woman/man standing will need to be able to tack back to the center to win the general election. I hope the far left of the party accepts that and won't let fighting for the perfect keep them from electing someone who will move the government forward in their desired direction.
Peter Rosenstein is a longtime LGBT rights and Democratic Party activist. He writes regularly for the Blade.
Sign Up for Blade eBlasts