Fans question if Ariana Grande is queerbaiting in new music video
'Break Up With Your Girlfriend, I'm Bored' has surprise lesbian ending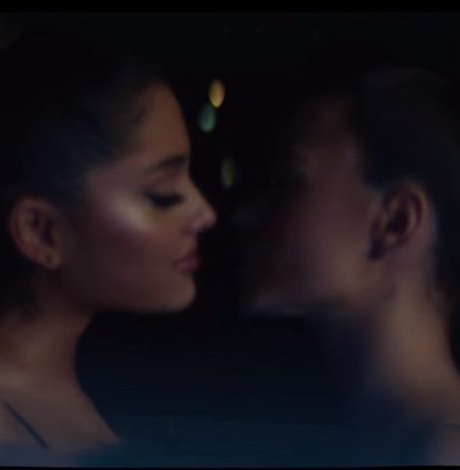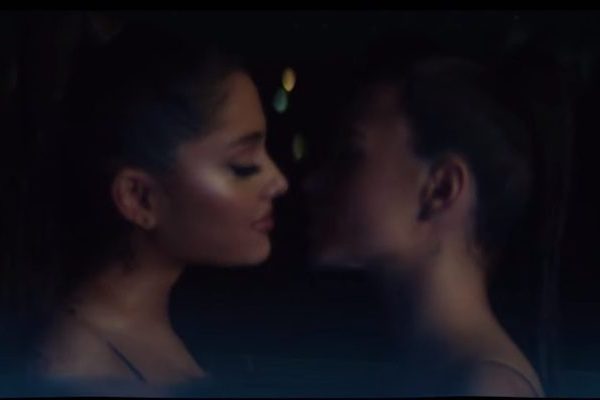 Ariana Grande has fans questioning if she is hinting at her bisexuality in her new music video for the single "Break Up With Your Girlfriend, I'm Bored."
In the lyrics of the song, which appears on her latest album "thank u, next," Grande describes her lust for her love interest who has a girlfriend. The video seems to follow the same storyline with Grande spotting Charles Milton ("Riverdale") at the club. She appears attracted to him but notices he came with his girlfriend. The couple invites Grande to hang out with them and Grande, annoyed with their relationship, tries to get in between them.
At the end of the video, the trio is in the pool when Grande leans in for a kiss, not with Milton, but with his girlfriend.
Fans wondered if Grande was actually revealing she is bisexual or if she was queerbaiting for views.
"twist ending" ariana rlly just be using the gays for shock value huh

— maya sánchez (@mayatereza) February 8, 2019
really hope ariana is actually bi bc if not then that mv ending was just queer bating n that's just. really Not it pic.twitter.com/yor99YtXnd

— ☆ (@jung7ook) February 8, 2019
so like. Is Ariana bi or is she just a straight woman using the concept of bisexuality to sell music?? I need ANSWERS

— hae (@hailstormhay) February 8, 2019
Other fans pointed out a theory that the girlfriend is another version of Grande but some people still didn't like Grande implying she's bisexual in the video.
i love ariana so much and i'm so proud of her always but the buwygib mv wasn't right of her.
i know some people are saying the other girl is supposed to be a version of her, but being lgbtq shouldn't be used for aesthetic or trend, like the ending, no matter the intended meaning

— tahlia ♡ 48 (@bermanswife) February 8, 2019
ok tea but if ariana isnt bi and had that ending to break up with ur gf im bored idk im gonna be a lil :/ bc lgbt themes shouldn't be used in music videos just to add shock value or be like wow look at me idk

— Val?⭐ (@galaxy_pal) February 8, 2019
i understand what the ending of Ariana's video is supposed to mean but i really don't like how she is riding this wave of rumors that she's bi or whatever when she's a straight woman. gay ppl aren't a trend and kissing a girl is not something to bait wlw/the lgbt community w.

— i dont stan anyone except myself (@saintmctel) February 8, 2019
Watch below.
PHOTOS: Freddie's Follies 20th
Arlington drag show celebrates milestone
Freddie's Follies had a 20th anniversary show at Freddie's Beach Bar in Arlington, Va. on Saturday, March 18. Performers included Destiny B. Childs, Monet Dupree, Patti Lovelace, Sasha Adams Sanchez and Ophelia Bottoms.
(Washington Blade photo by Michael Key)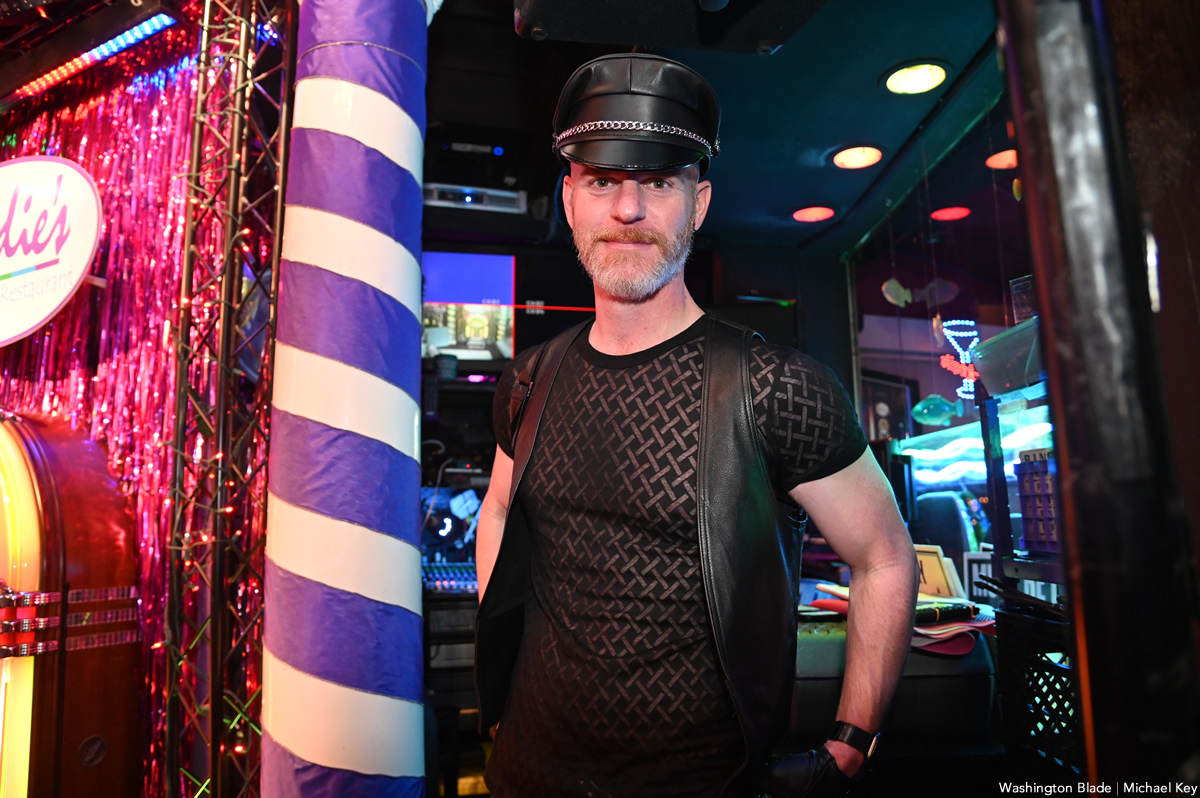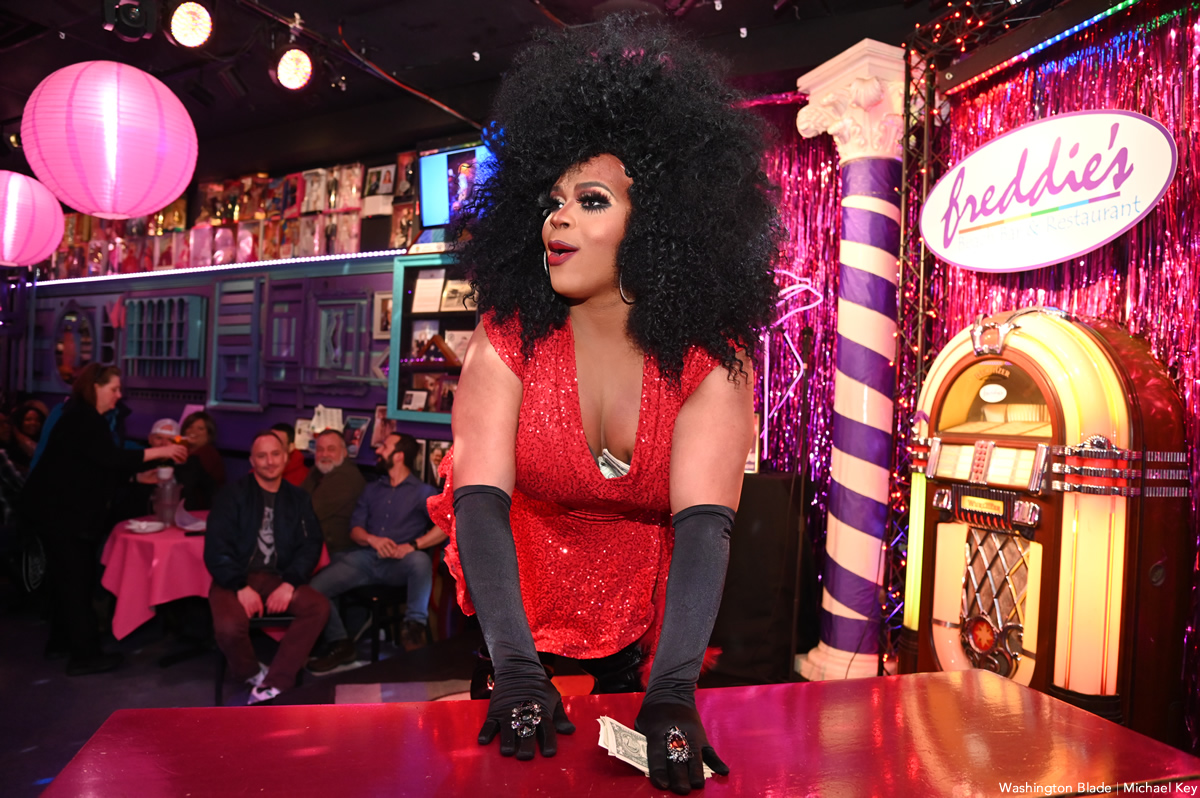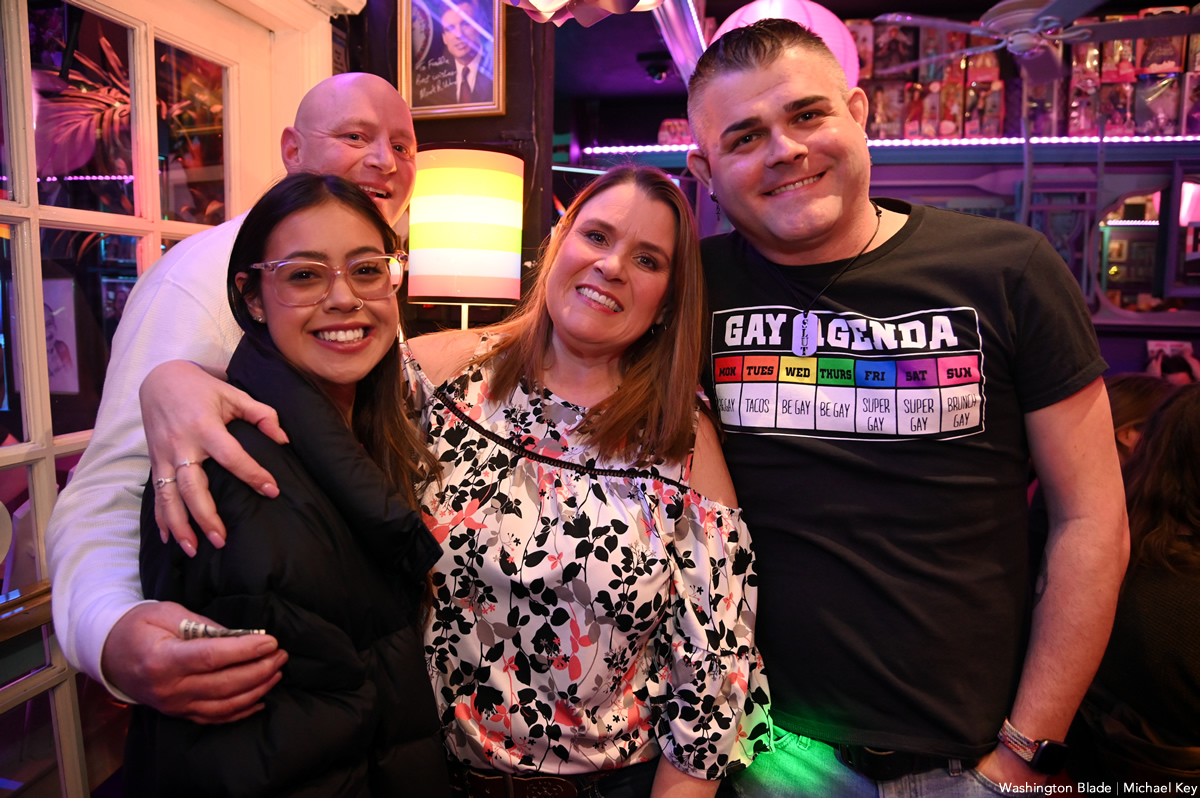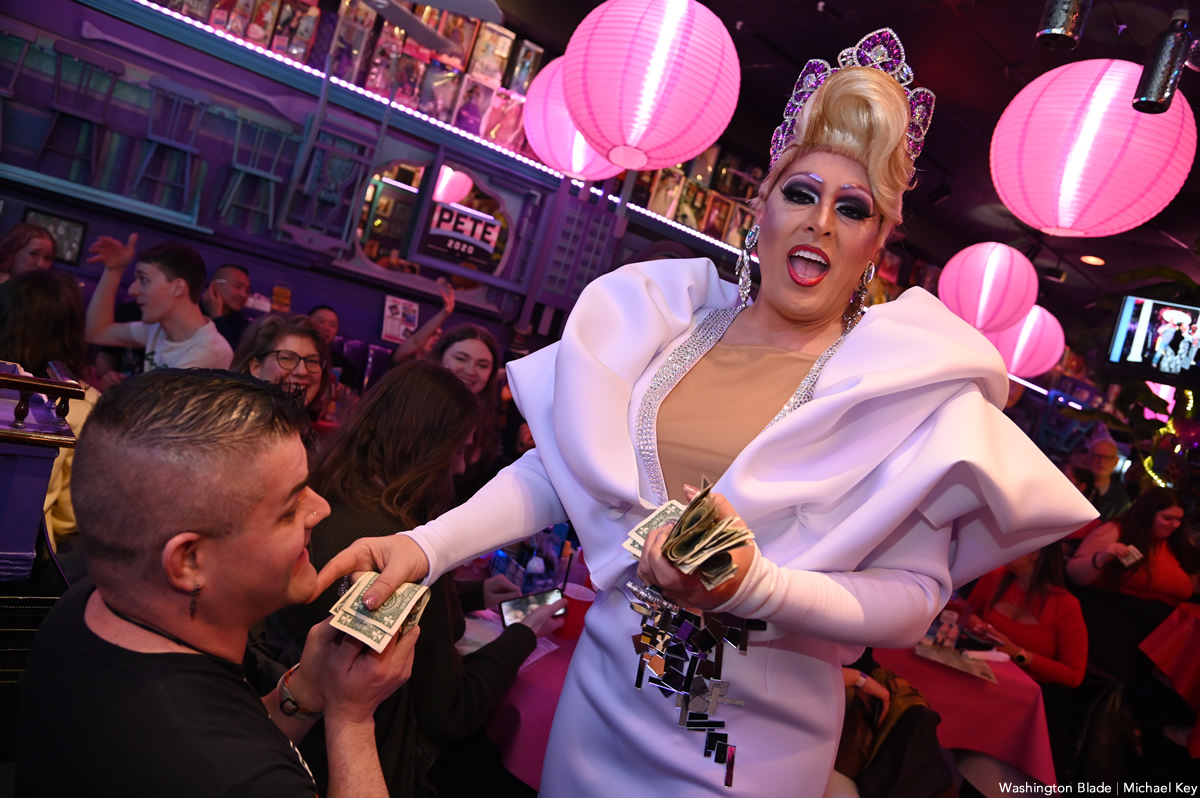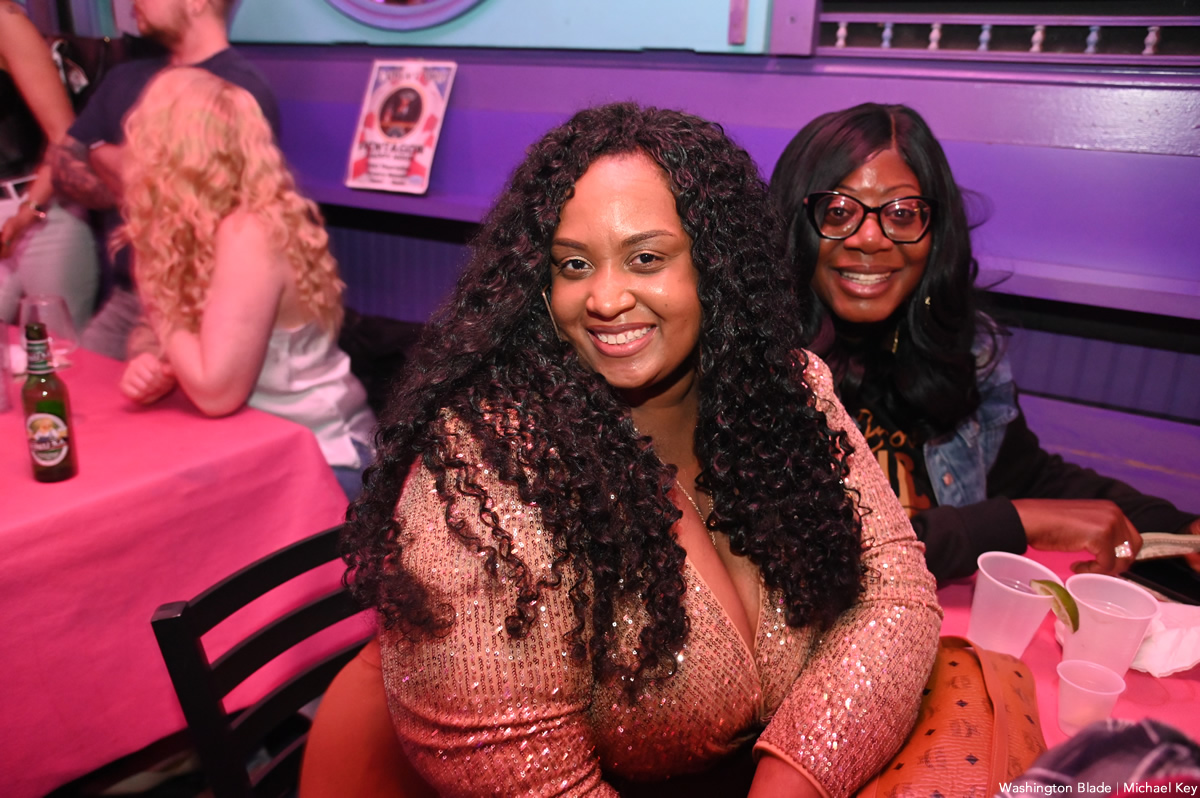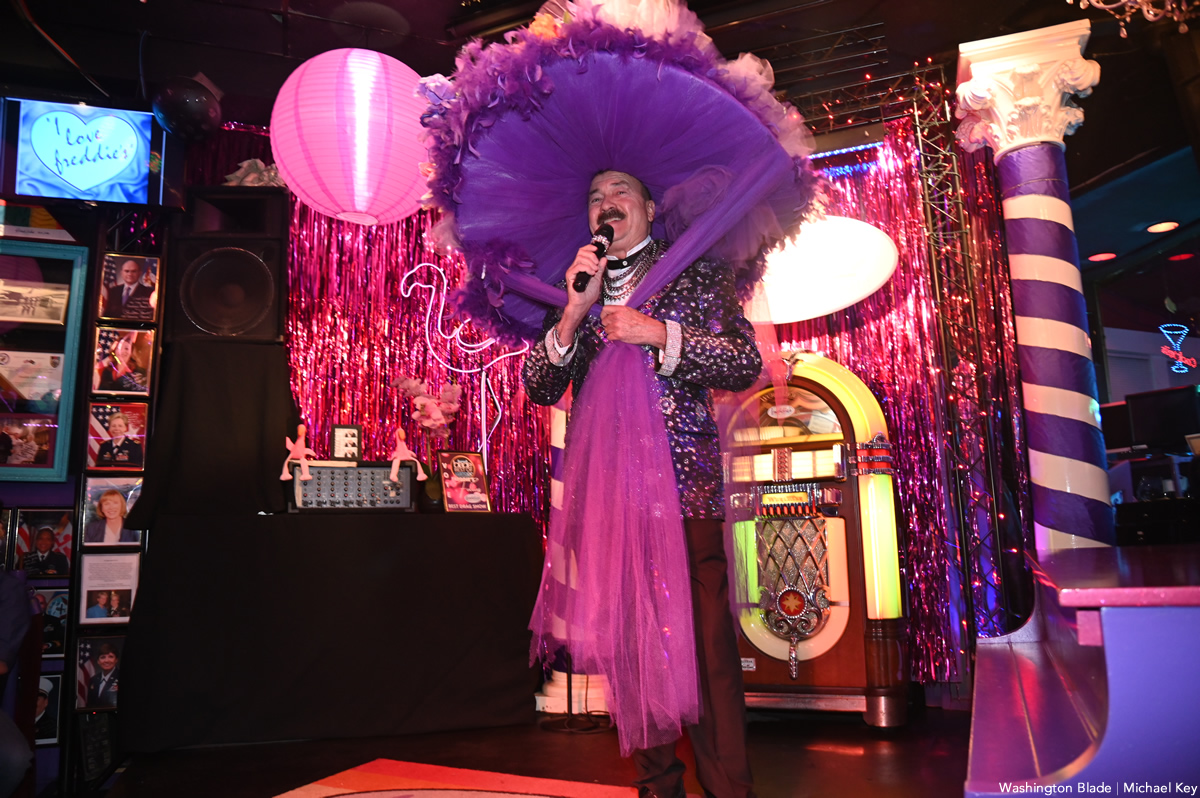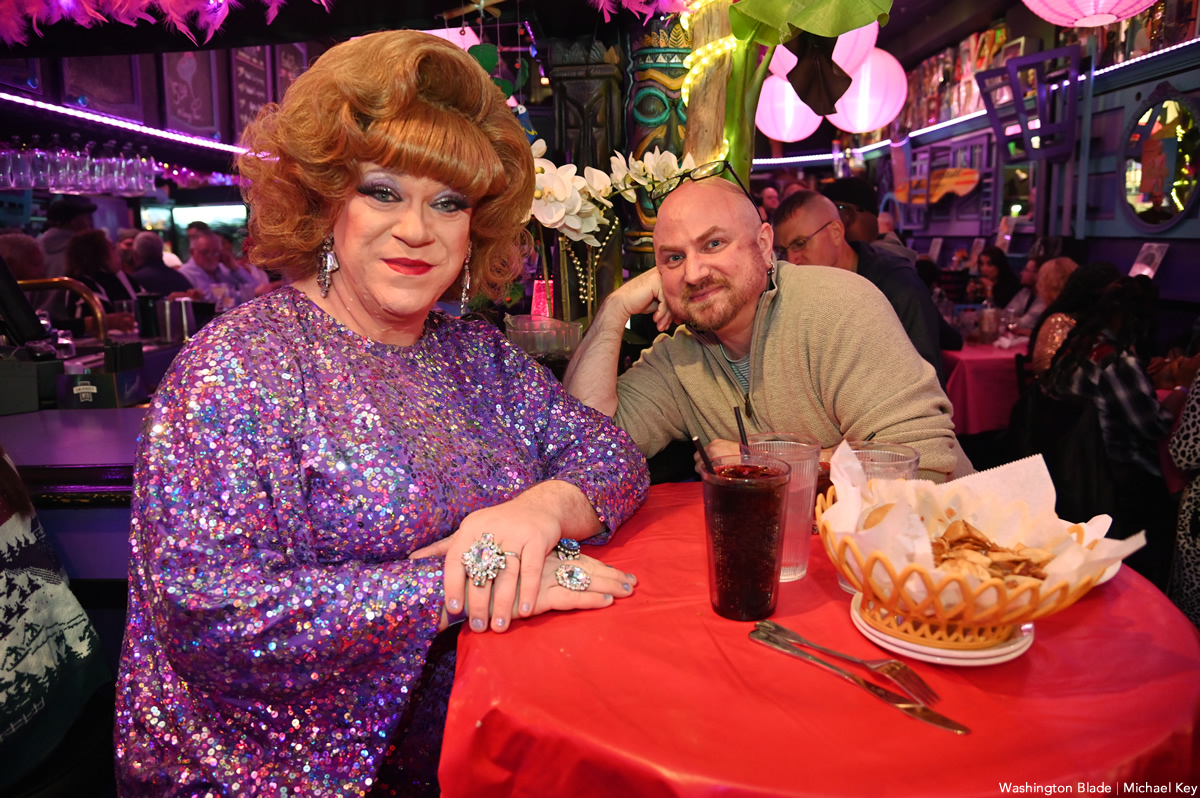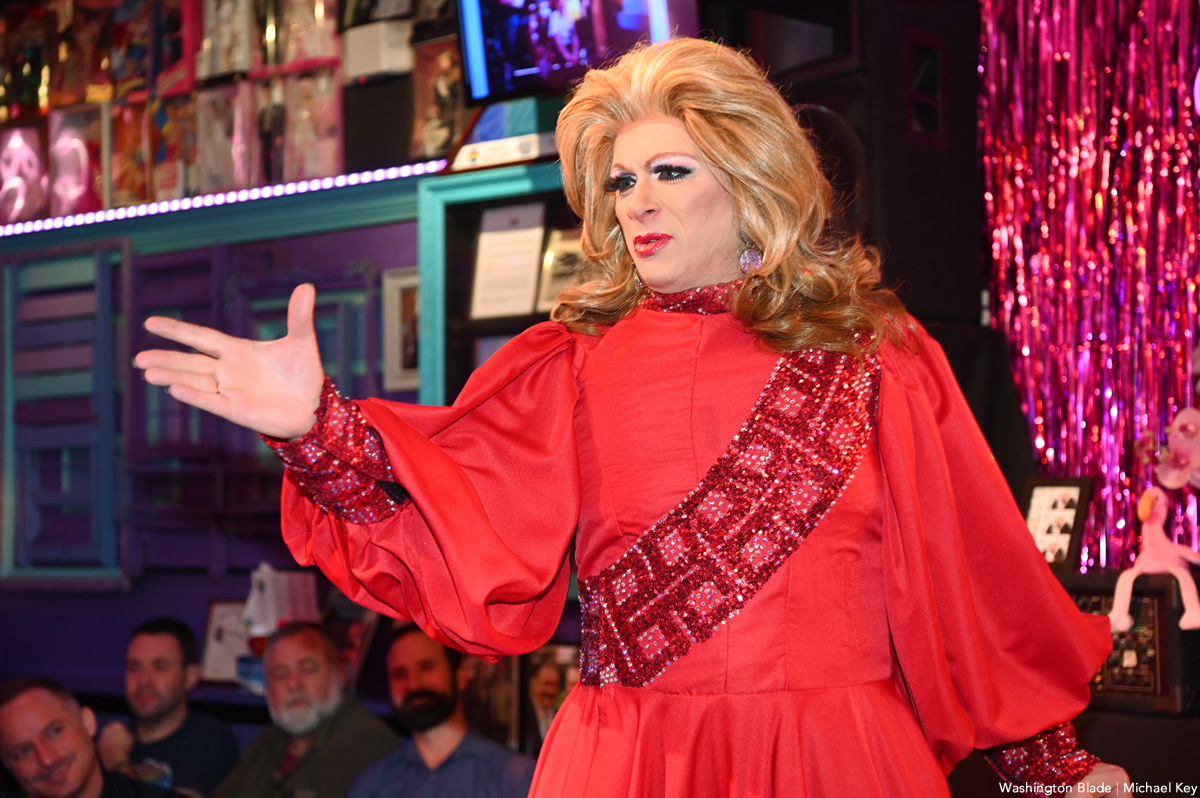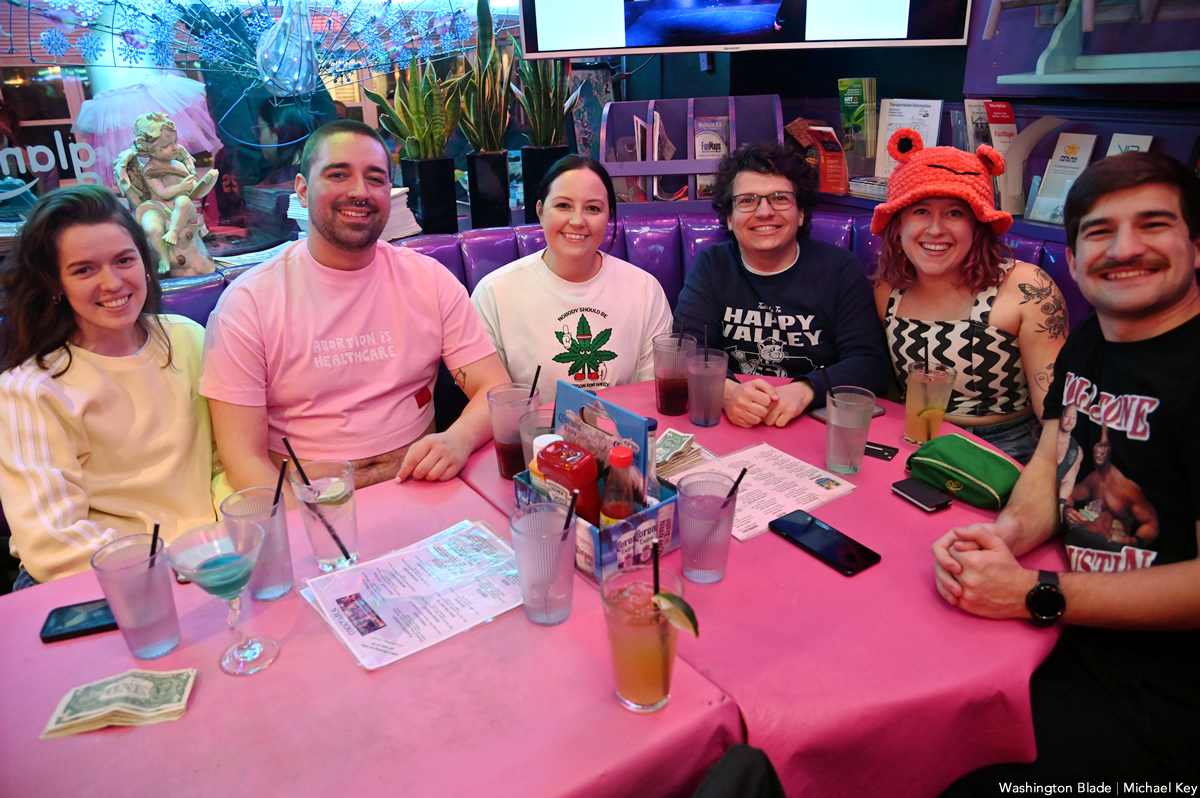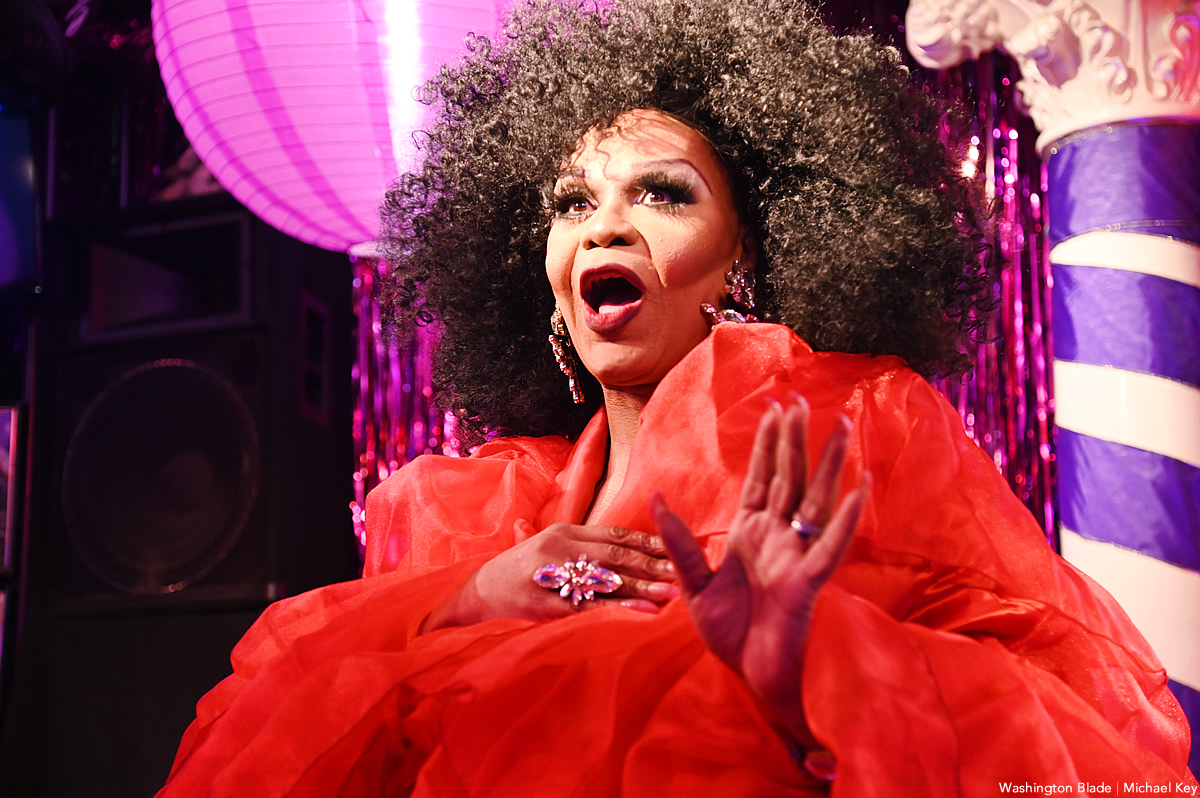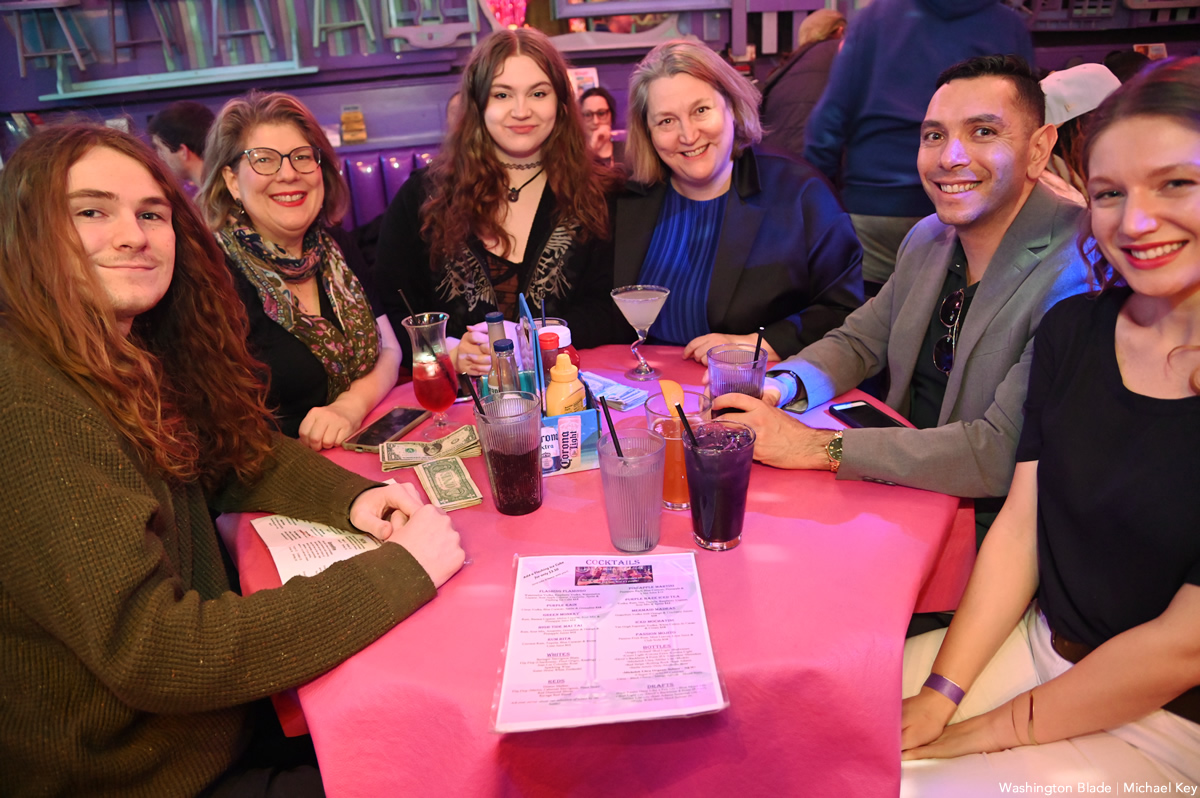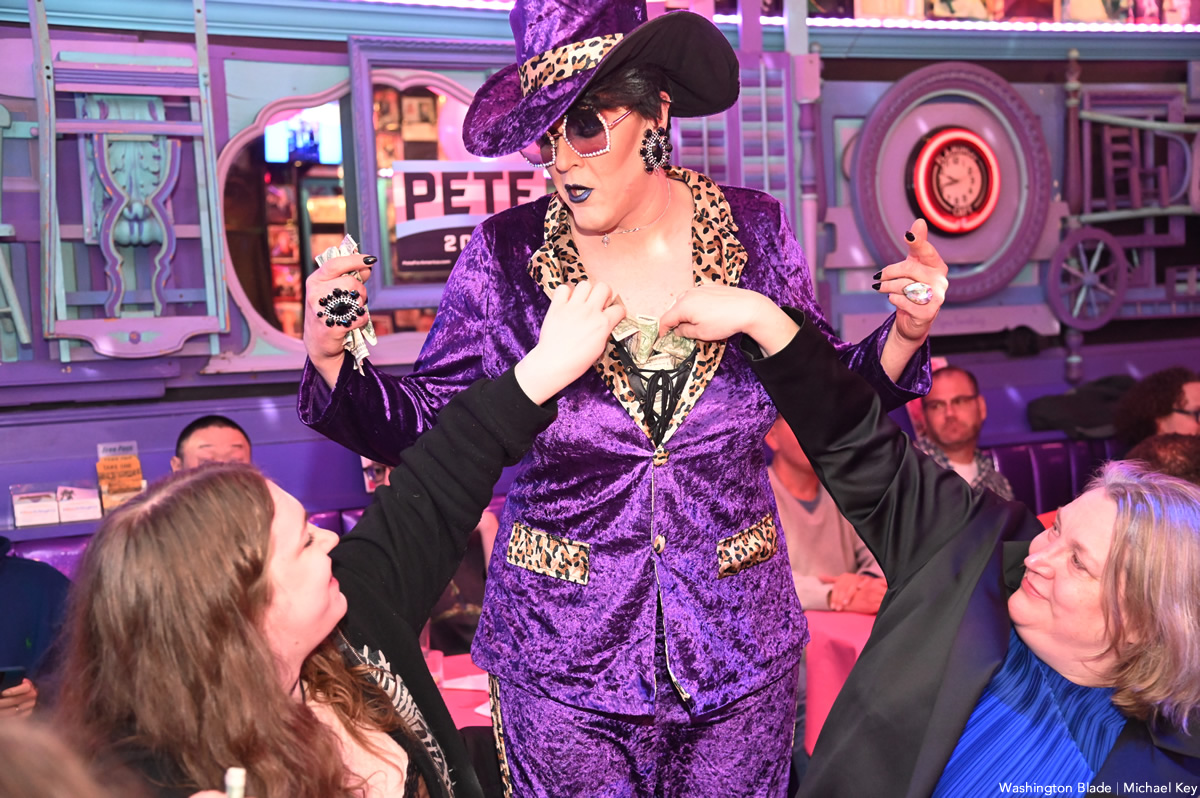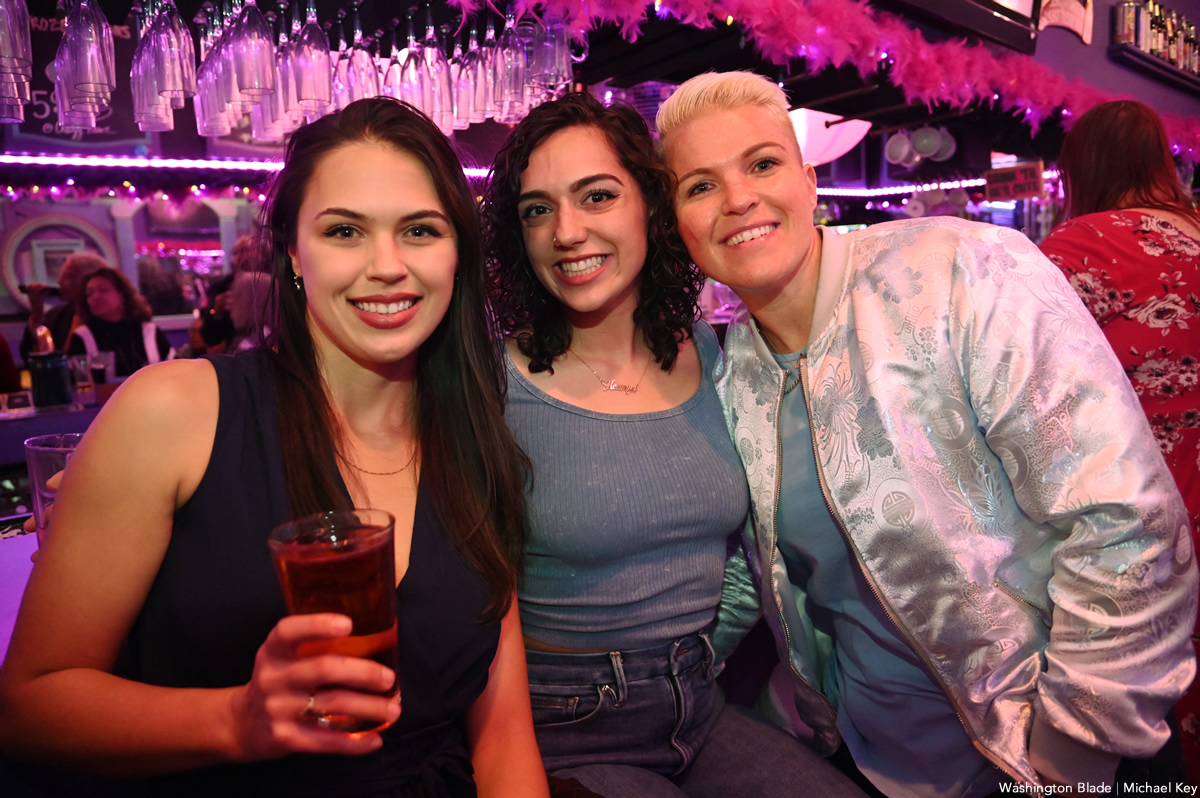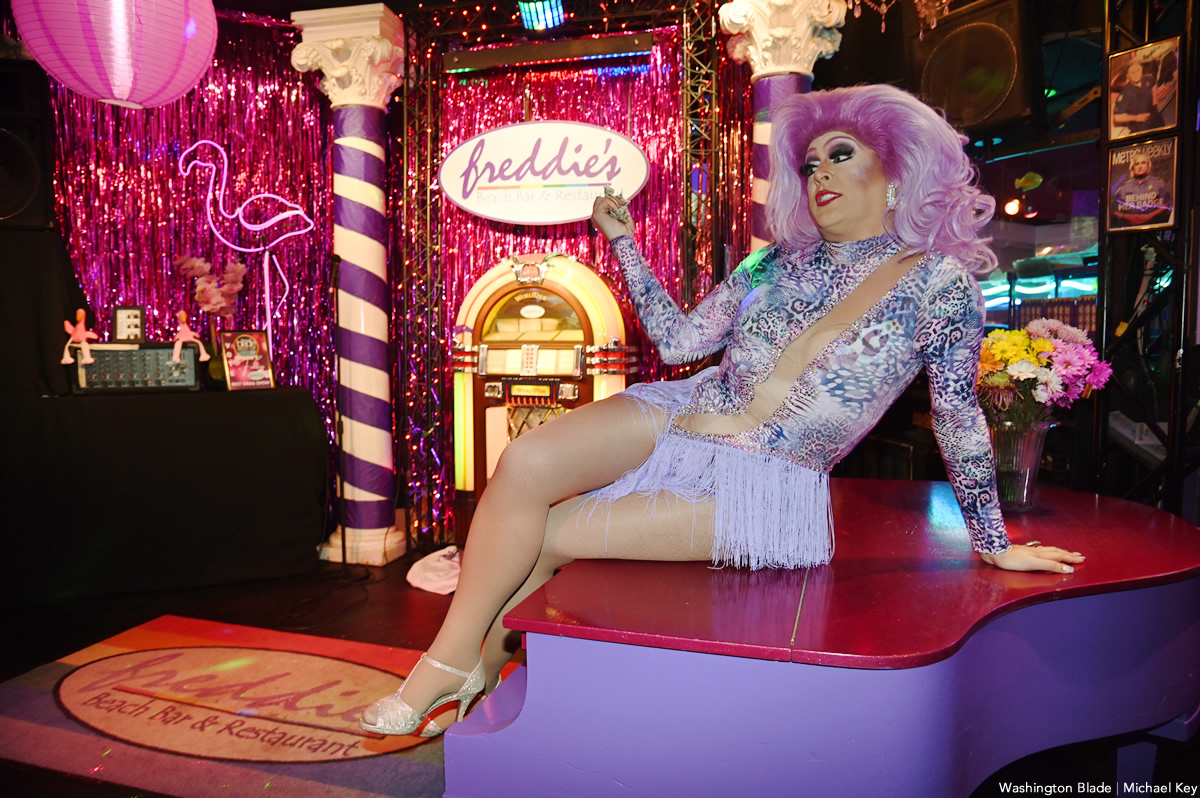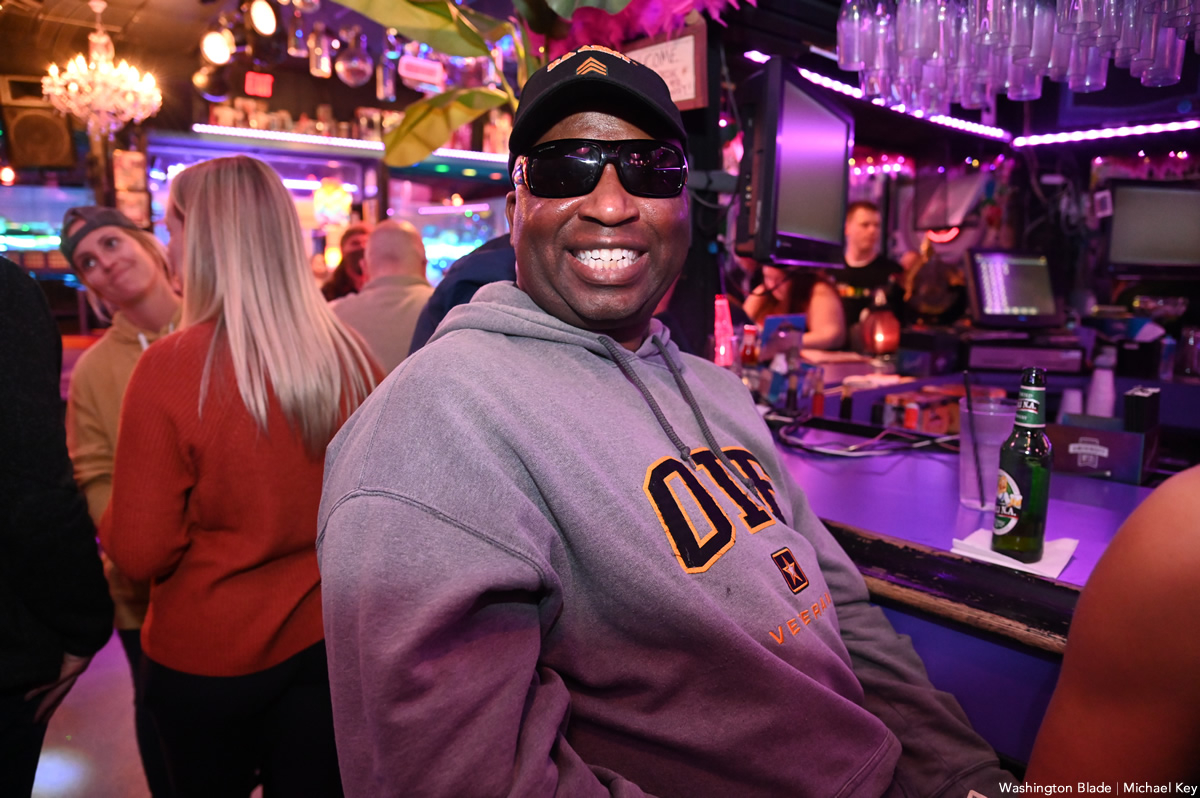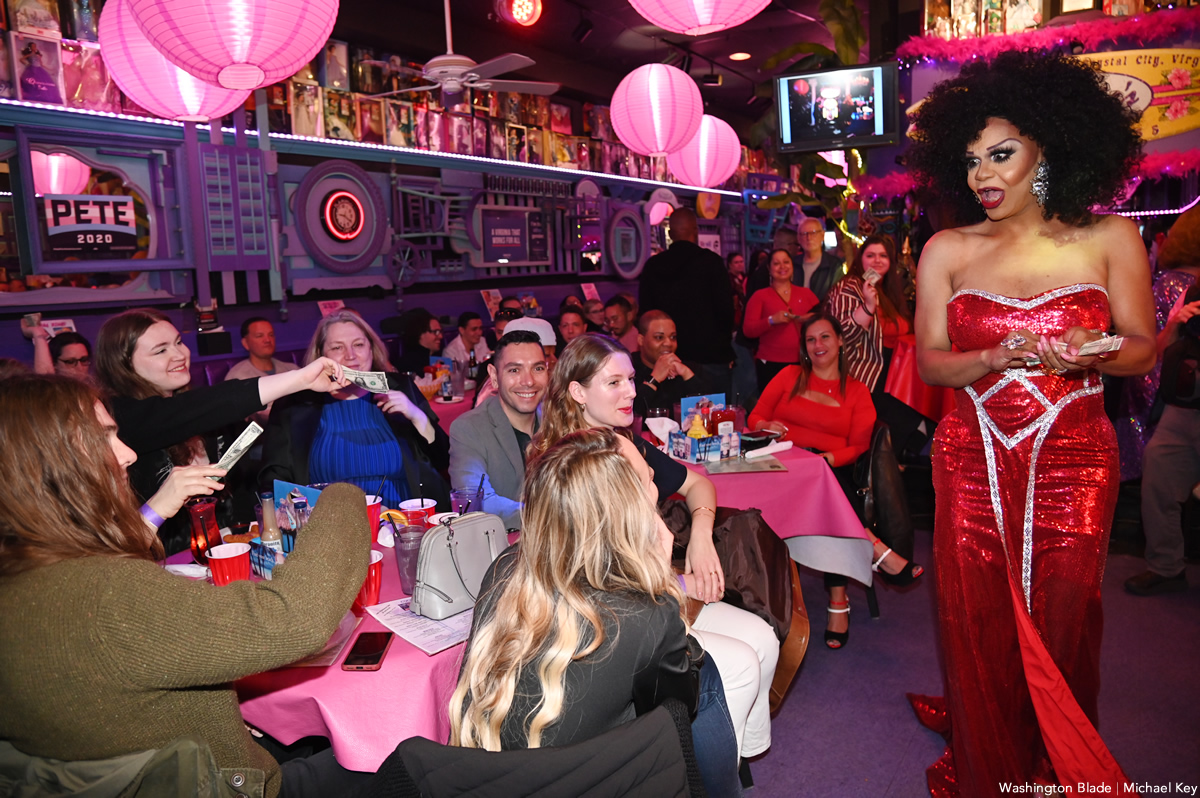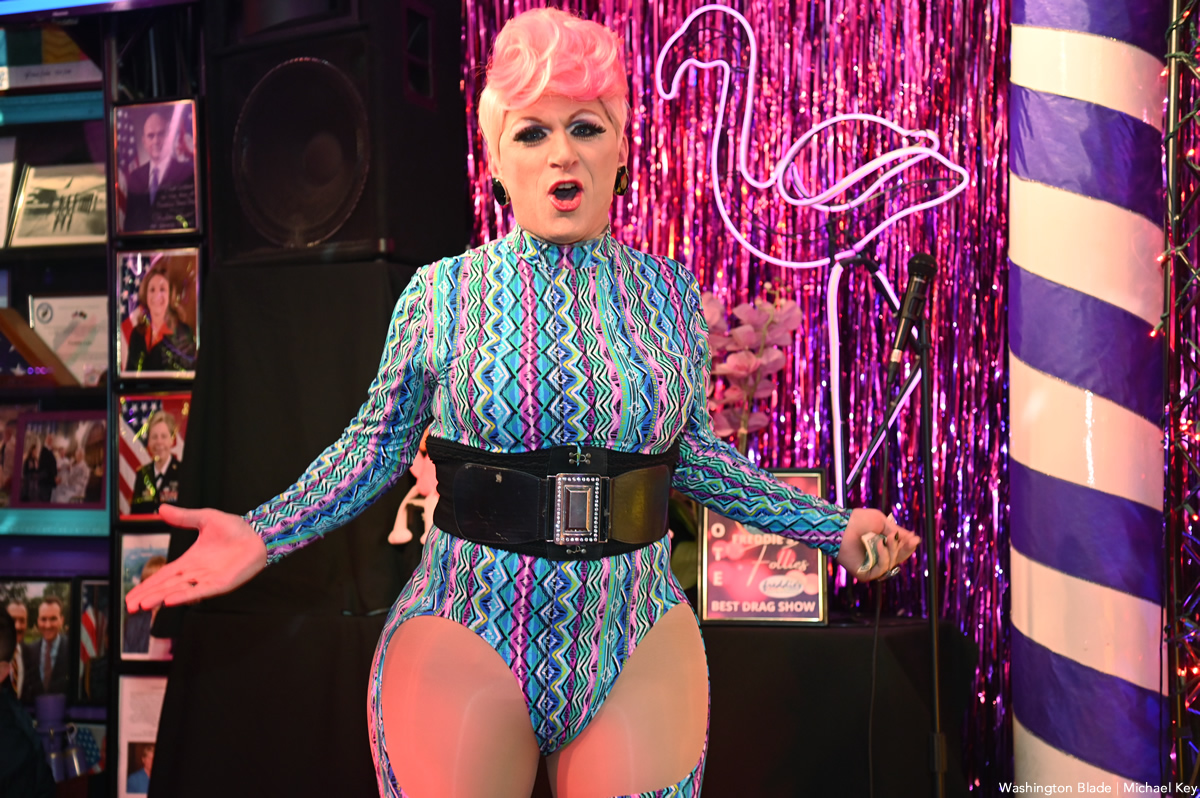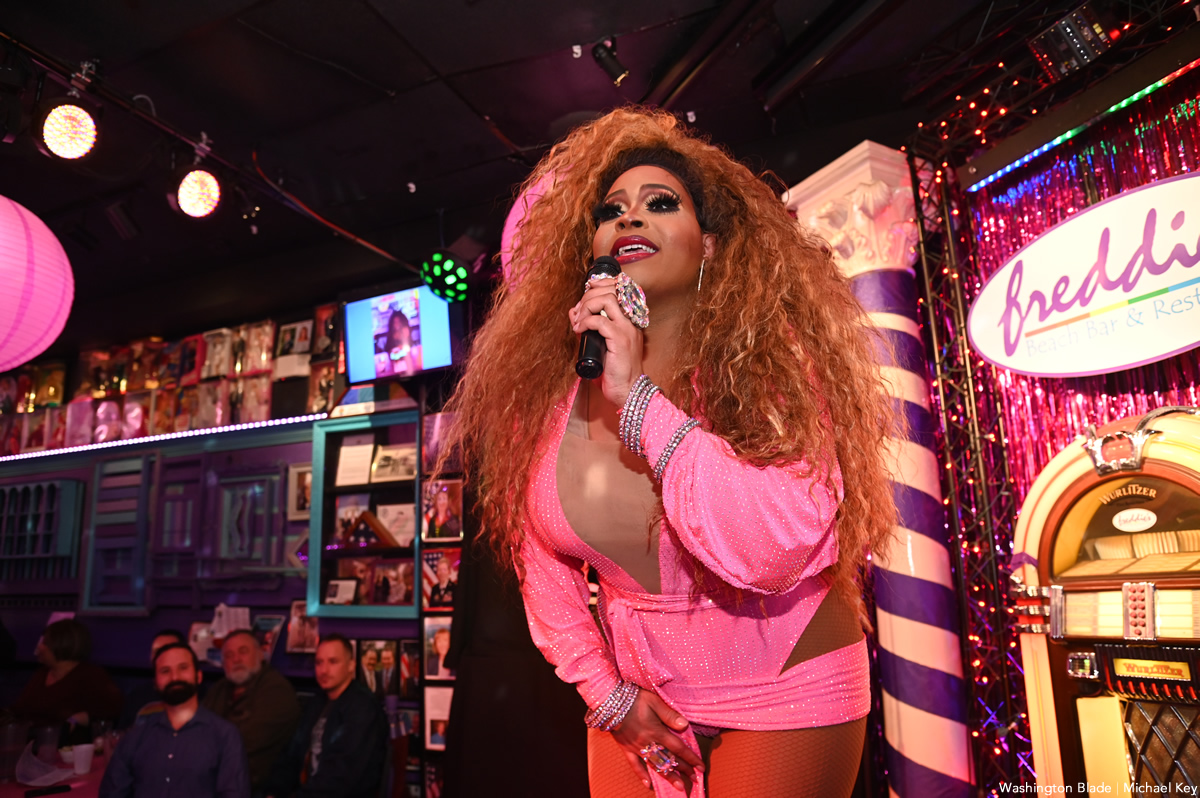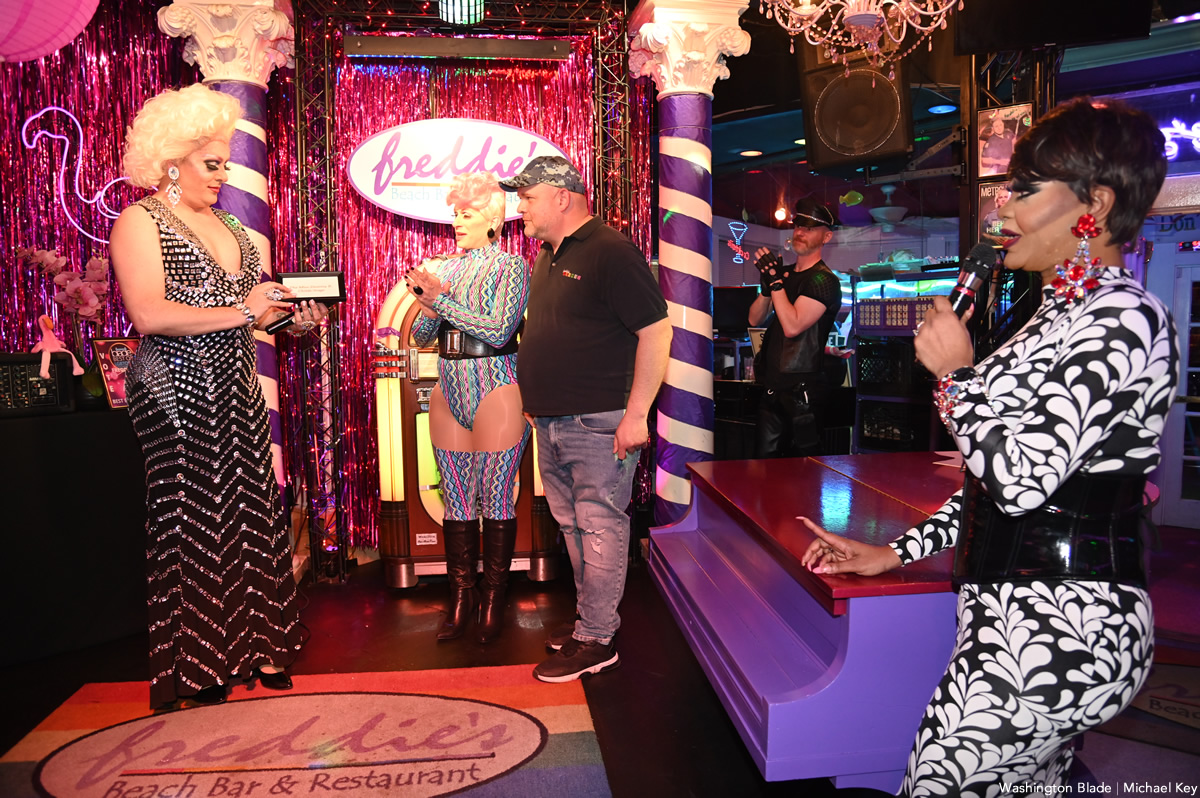 Covering Freddie's Follies 20th Anniversary for @WashBlade . @DestinyBChilds performing: pic.twitter.com/urpHgiMZ05

— Michael Patrick Key (@MichaelKeyWB) March 19, 2023
PHOTOS: The Little Gay Pub opening night
New LGBTQ venue opens in Logan Circle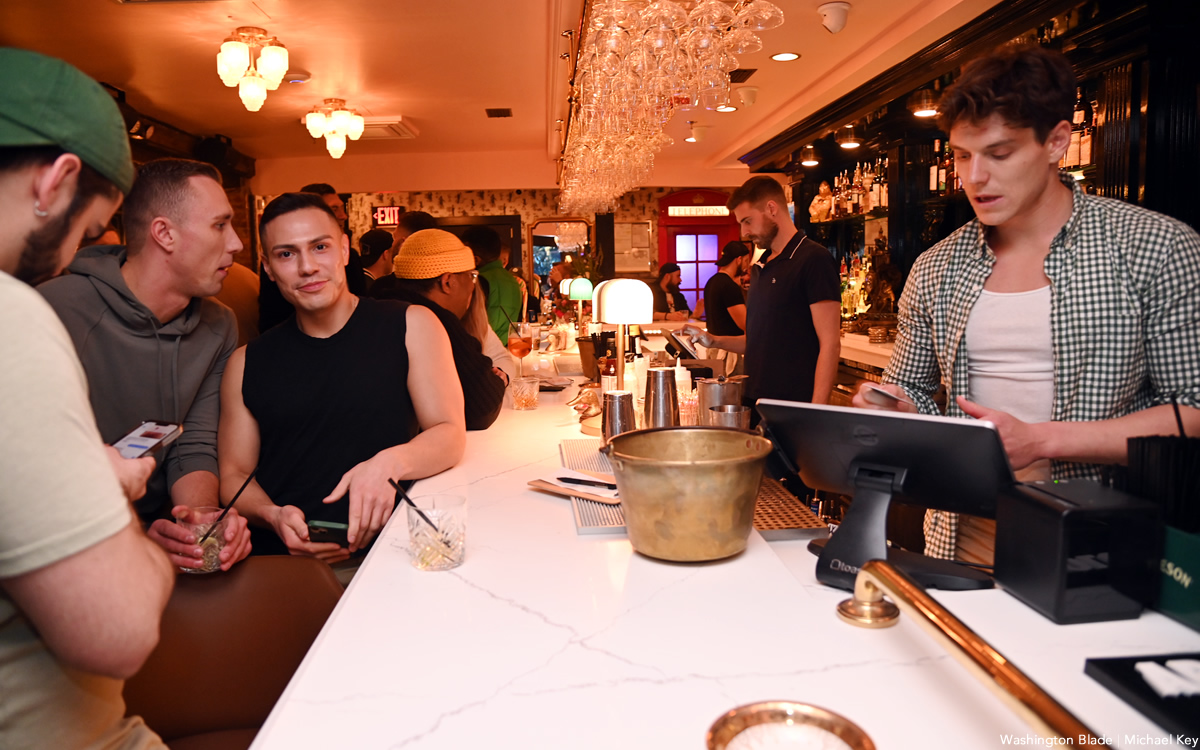 D.C.'s newest LGBTQ venue The Little Gay Pub (1100 P Street, N.W.) had a soft opening on Friday, March 17.
(Washington Blade photos by Michael Key)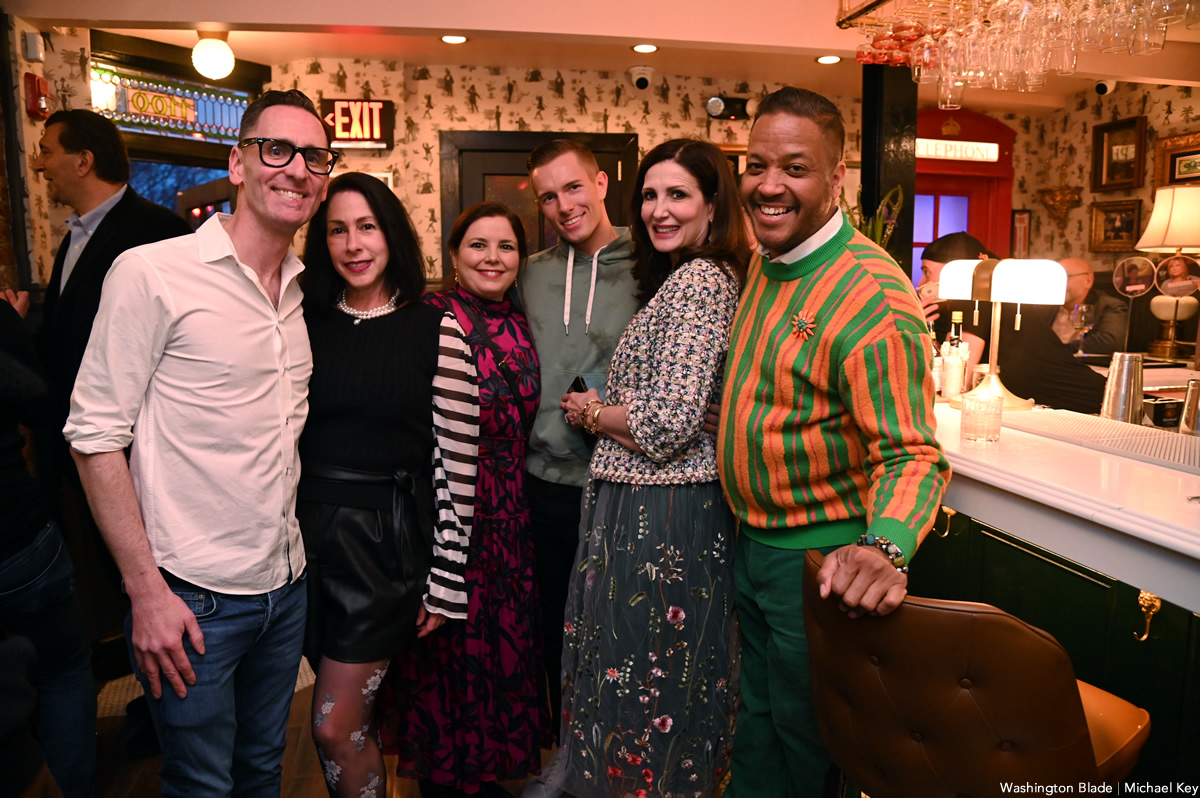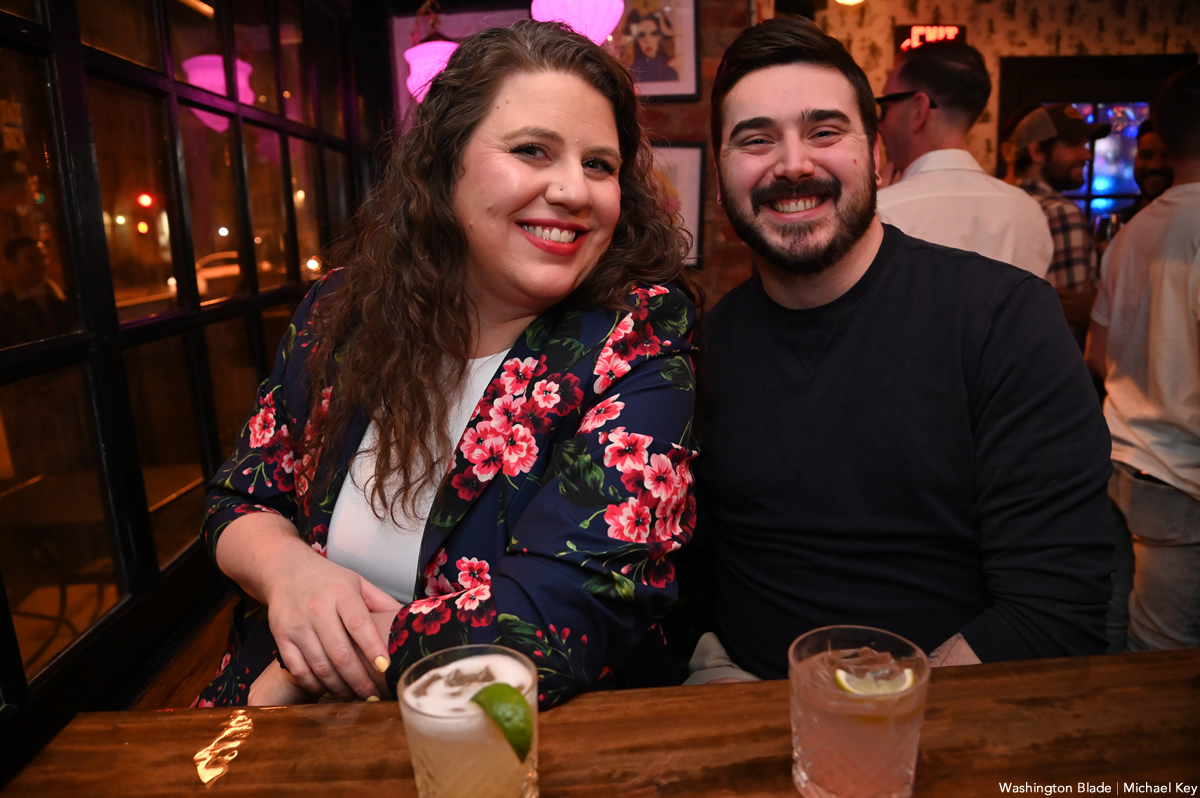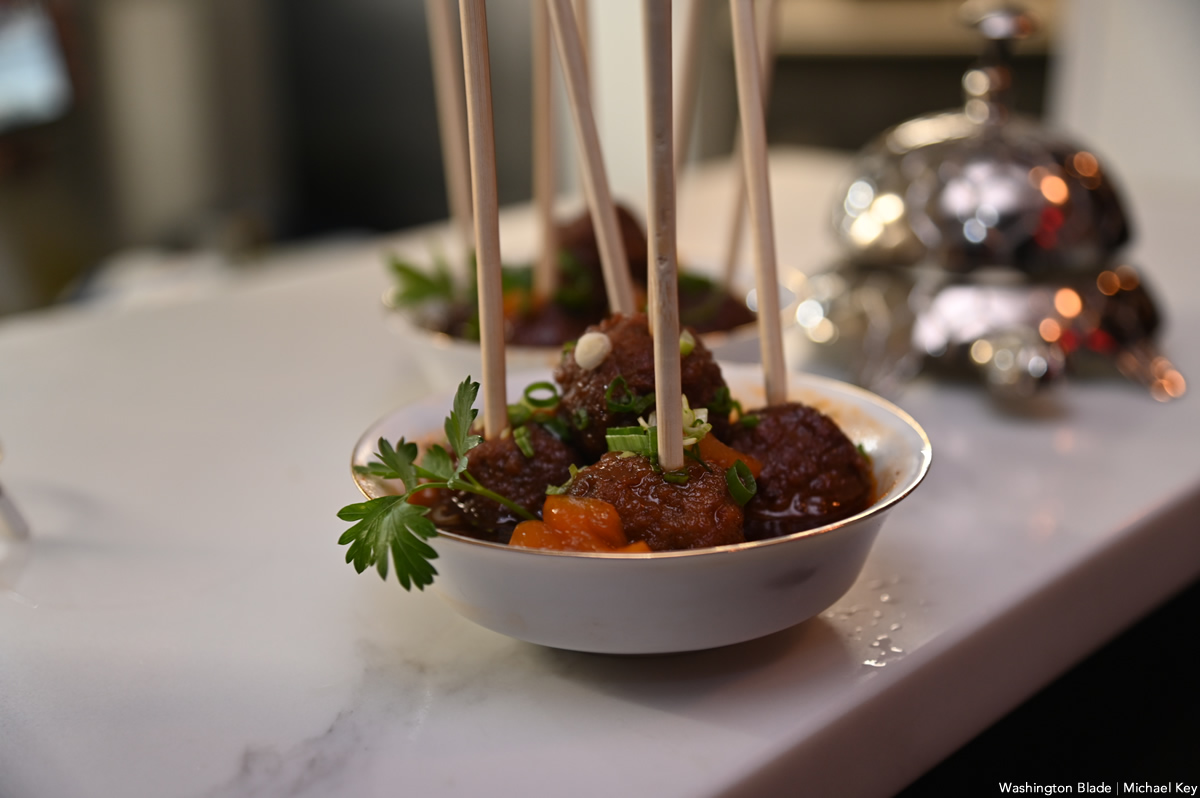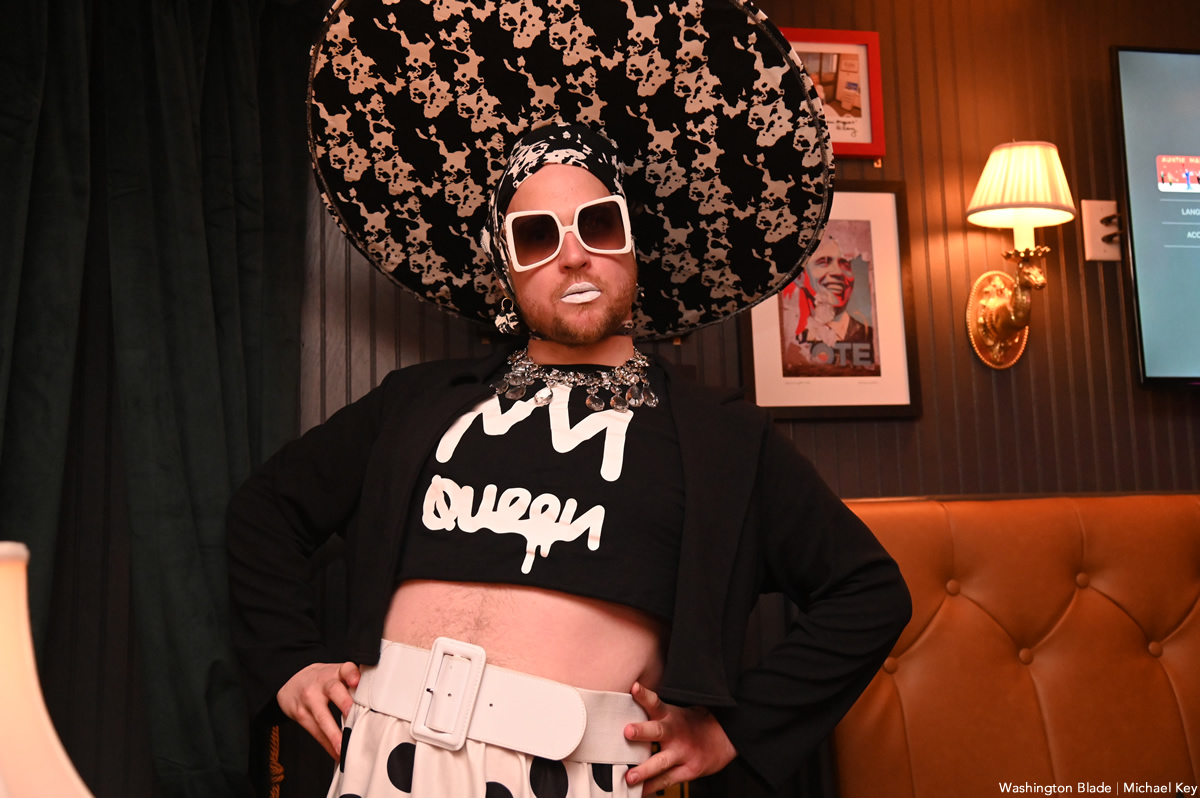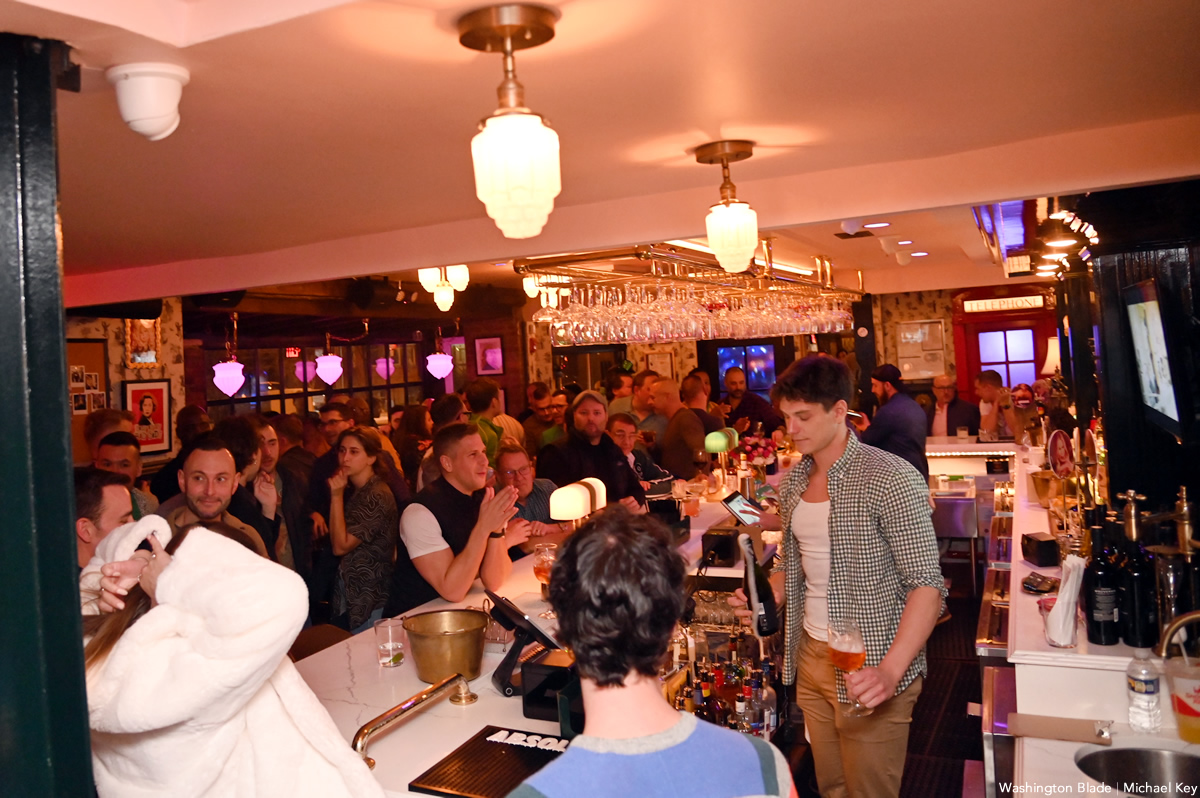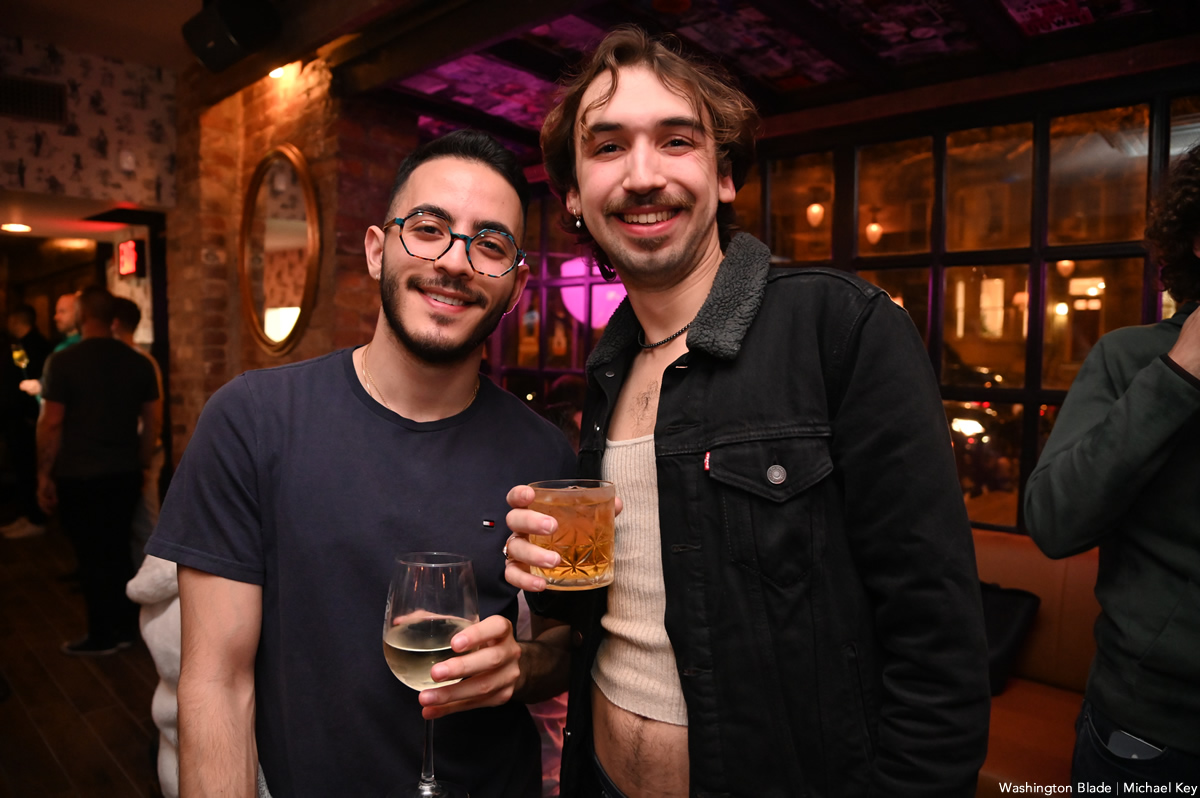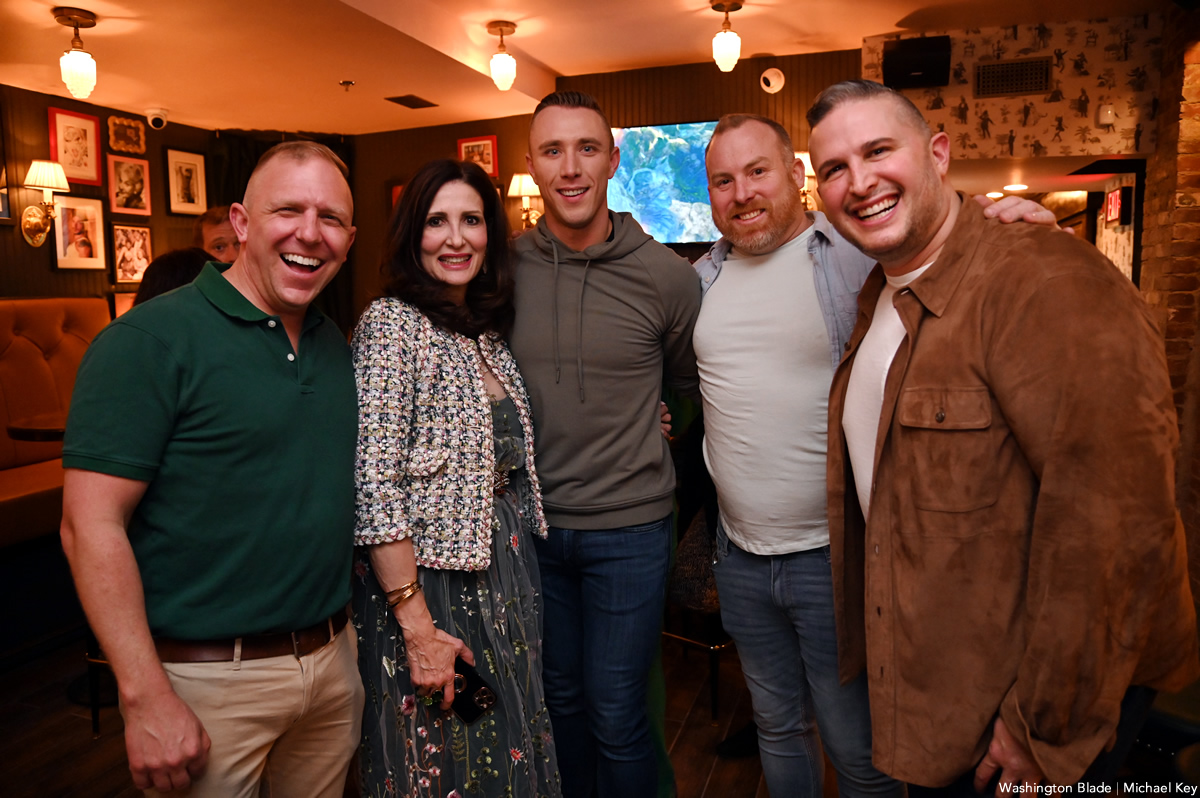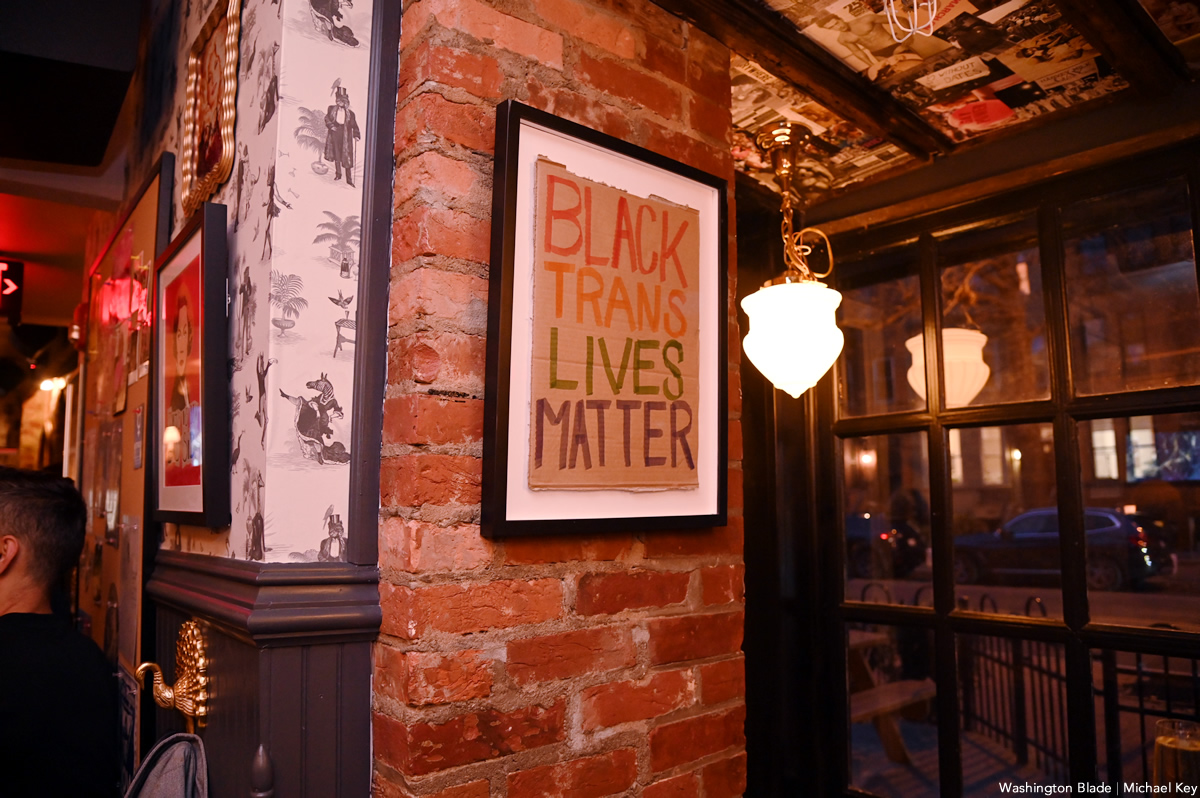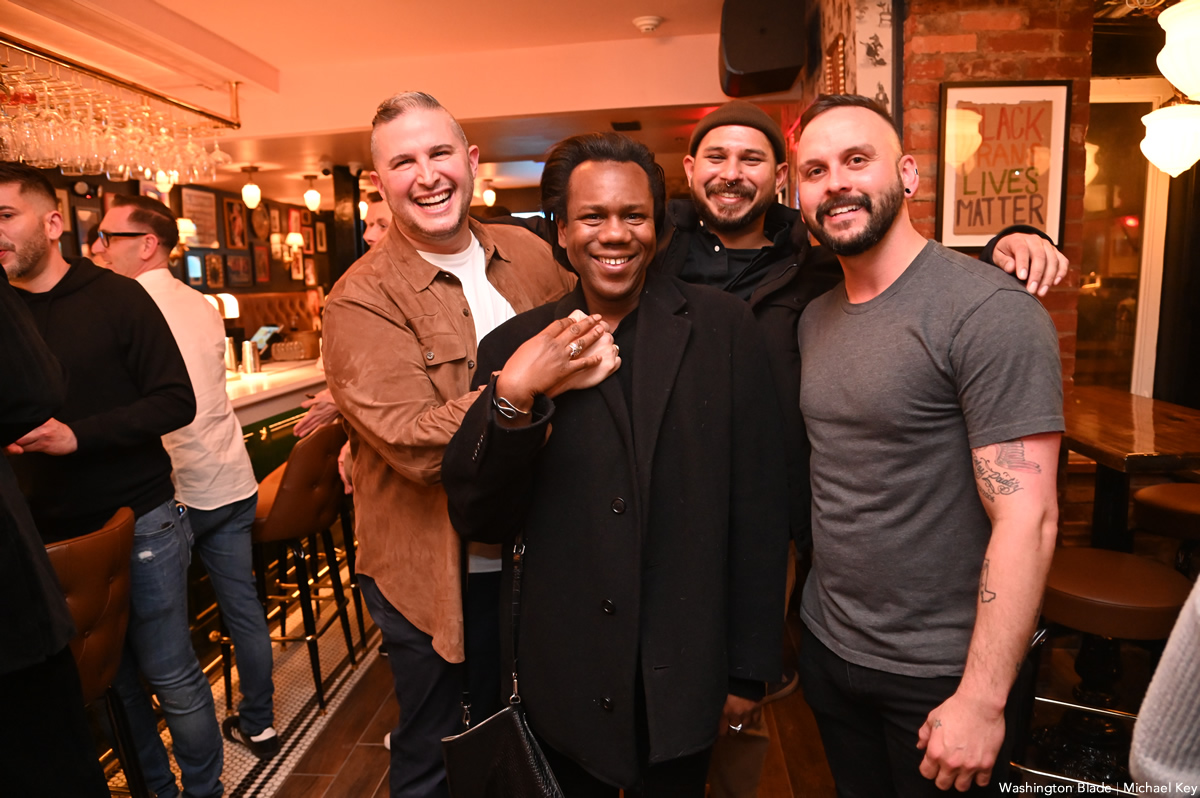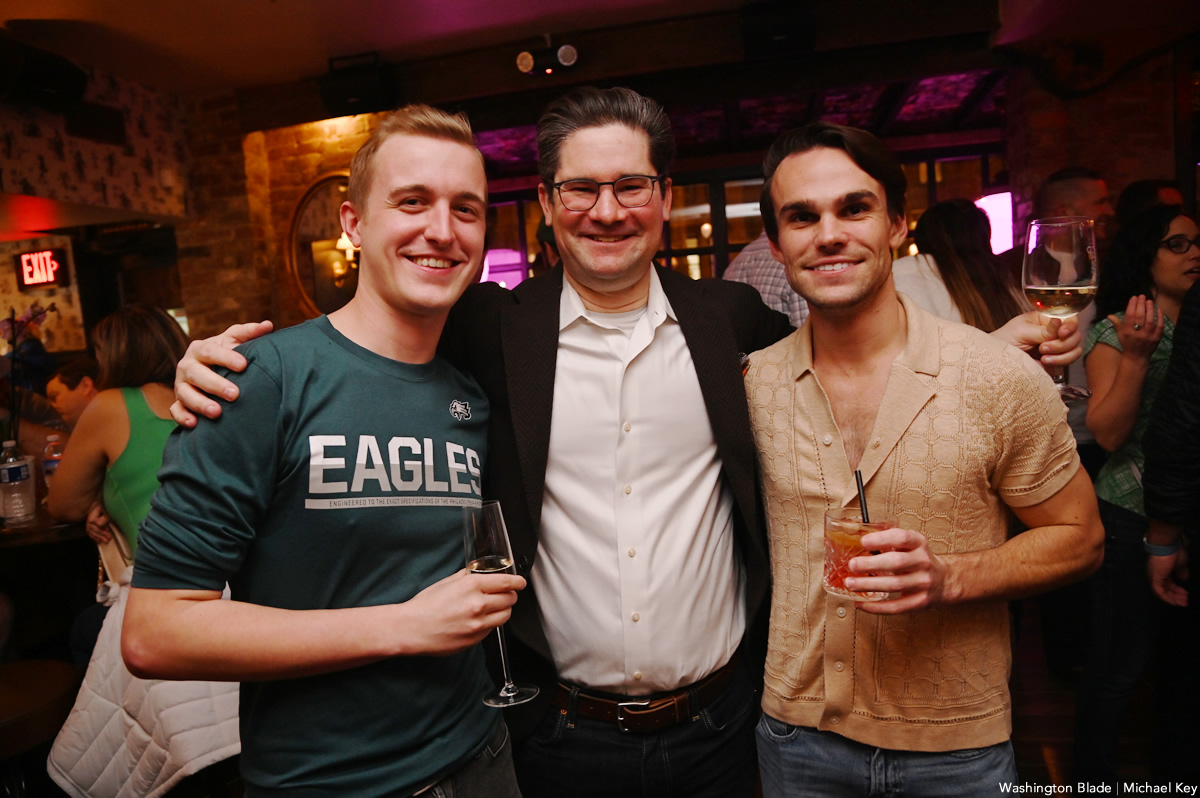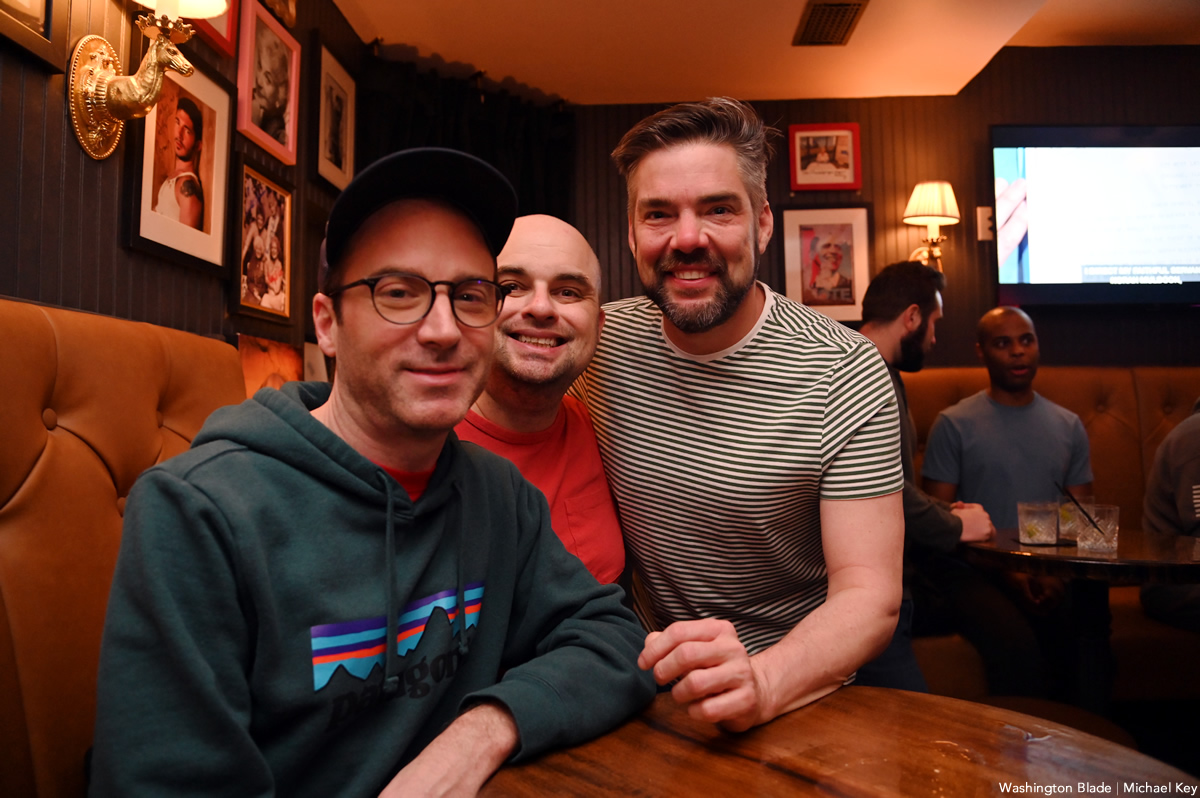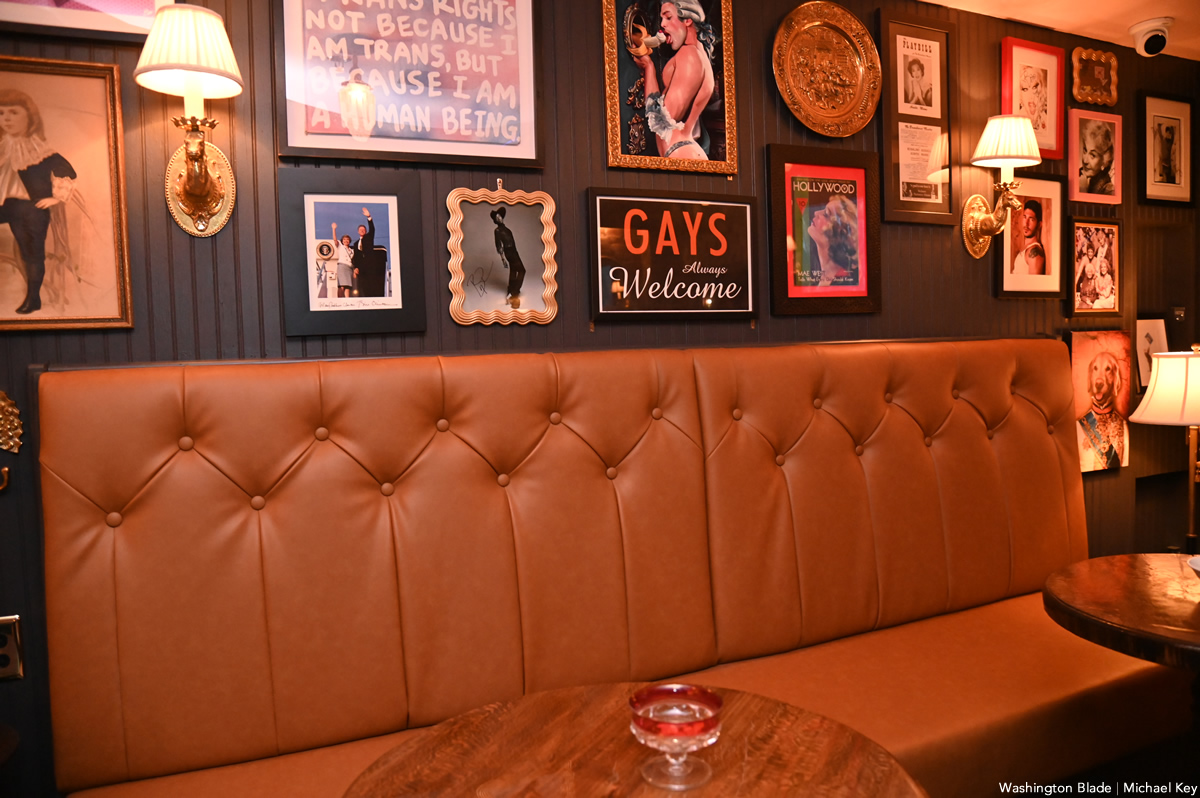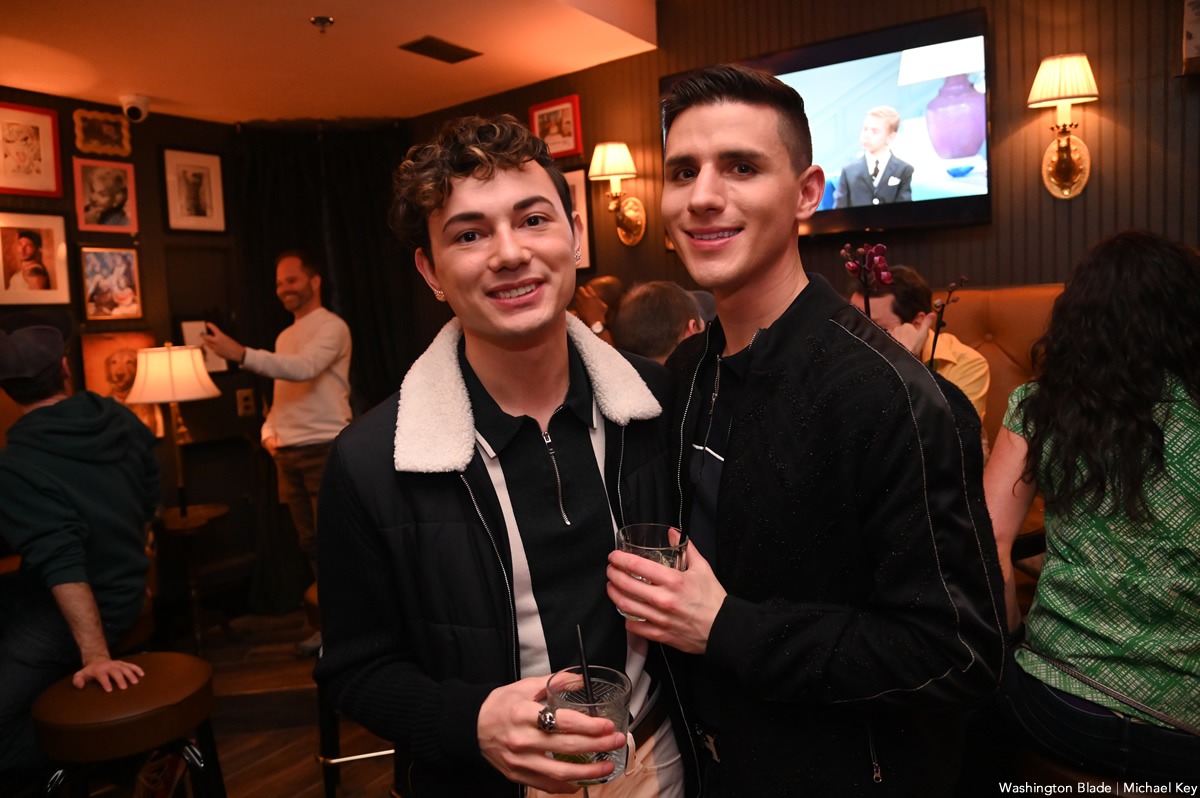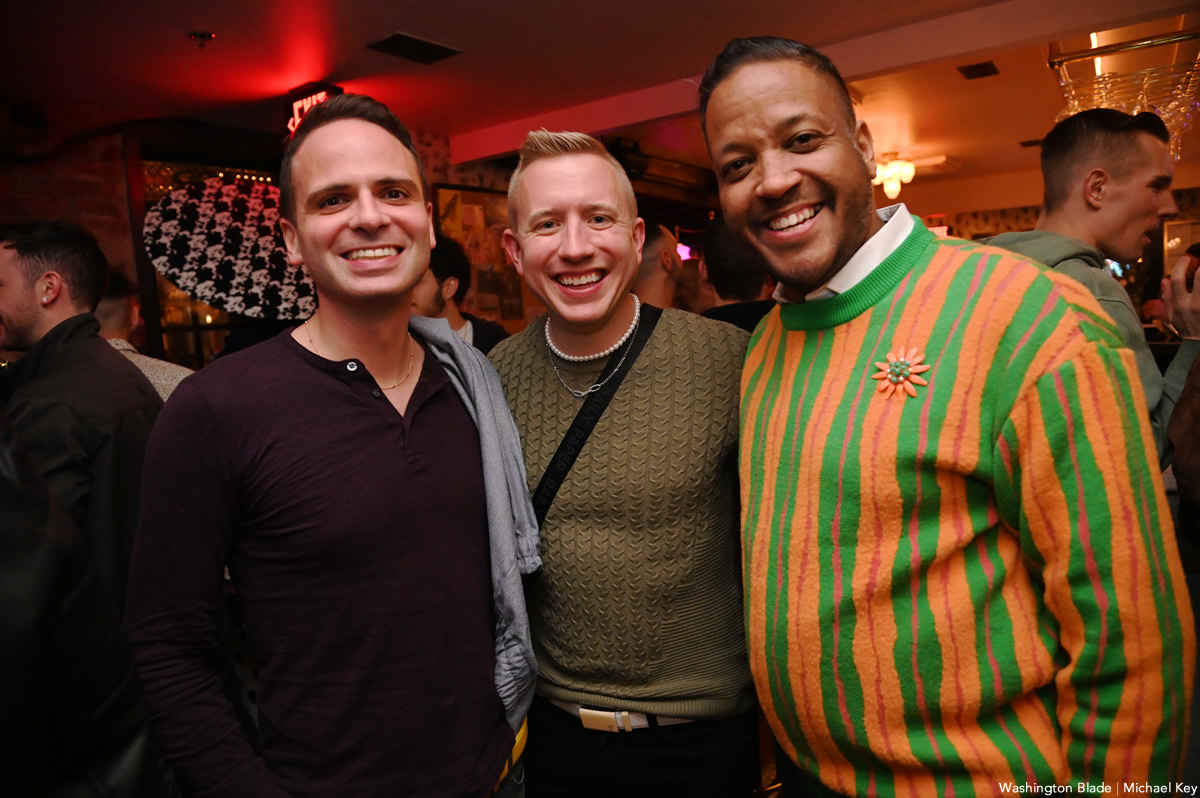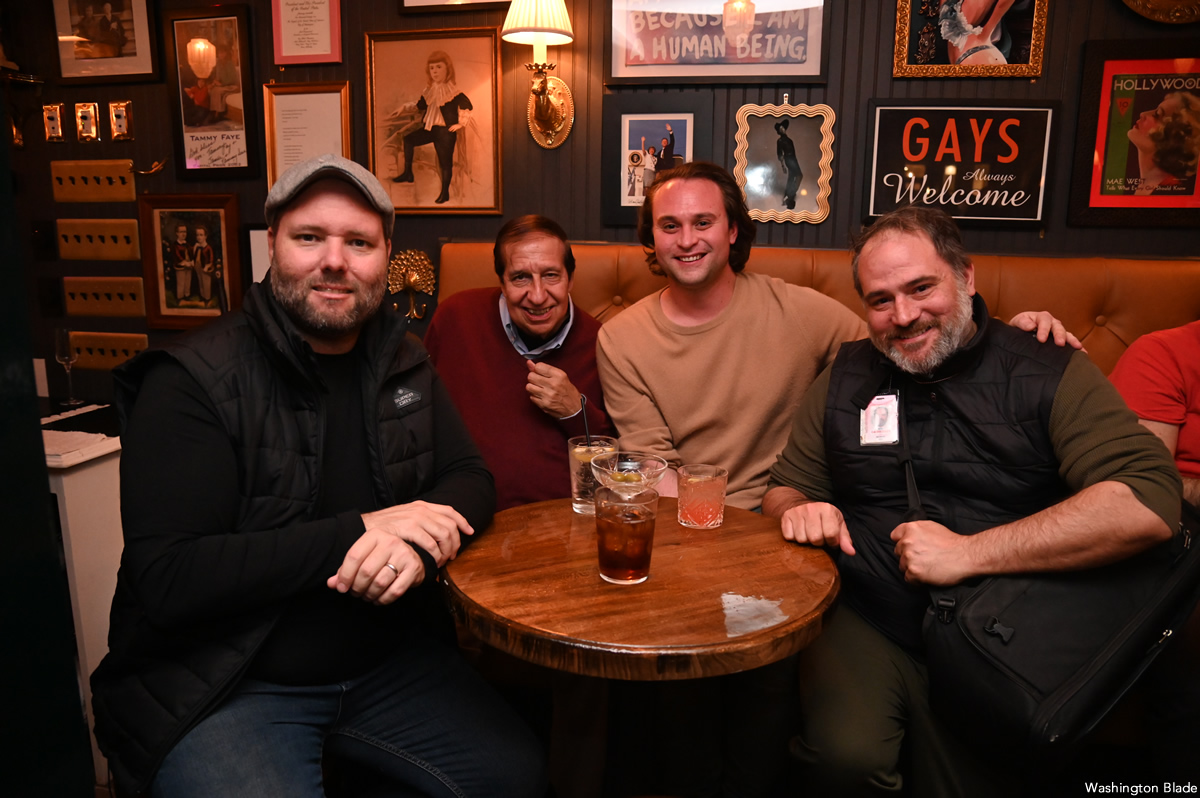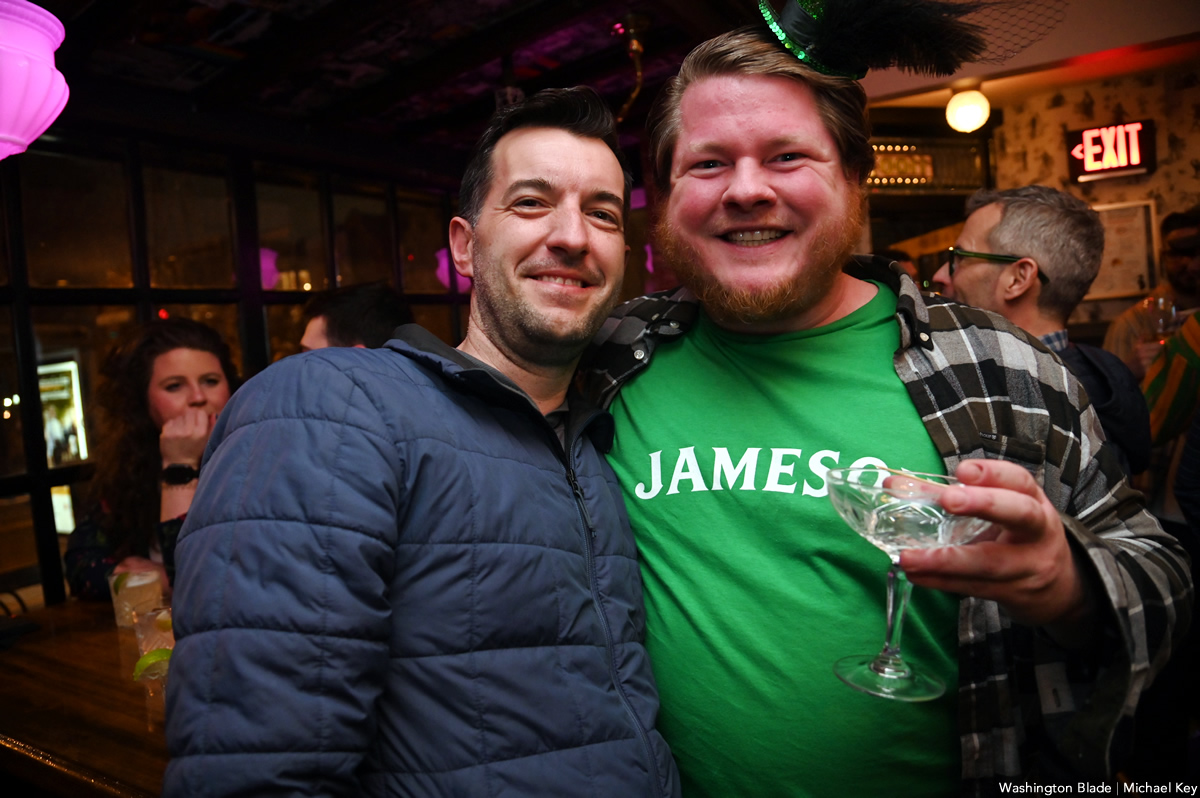 Covering the opening of The Little Gay Pub in Logan Circle for @WashBlade pic.twitter.com/hrAbvbW2C3

— Michael Patrick Key (@MichaelKeyWB) March 18, 2023
PHOTOS: Pride Reveal
'Peace, Love, Revolution' announced as this year's theme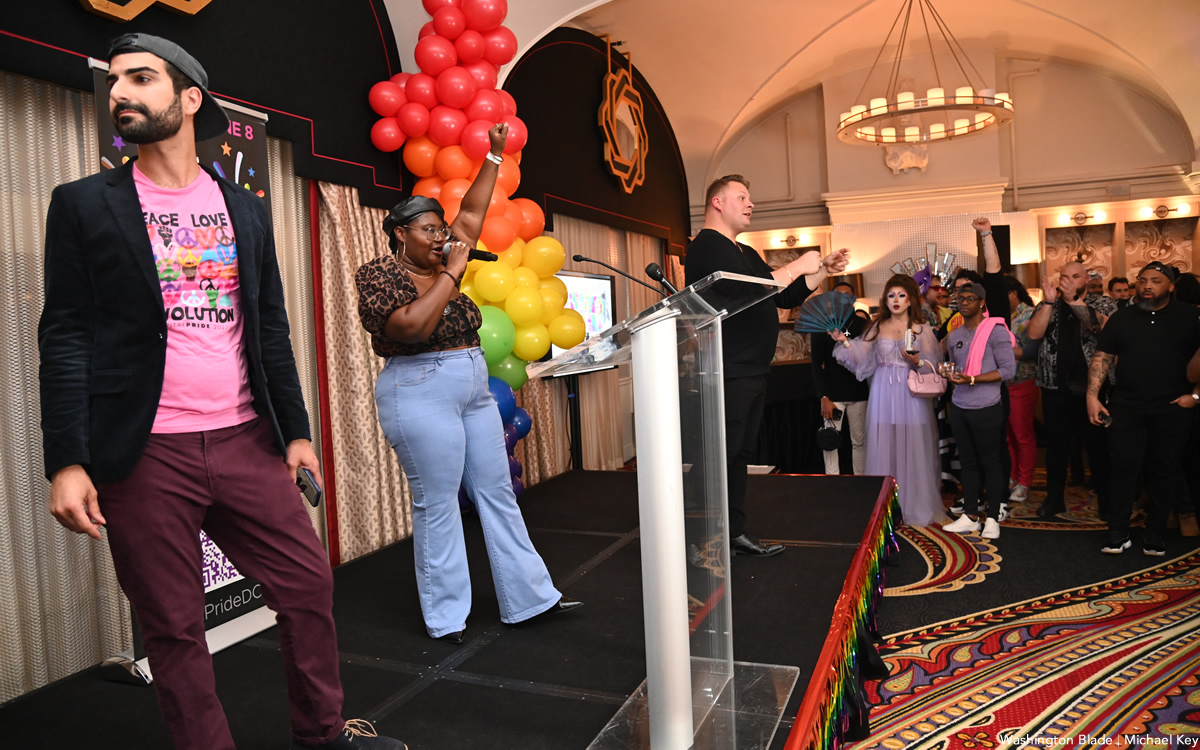 The Capital Pride Alliance held its annual Pride Reveal party at Hotel Monaco on Thursday, March 16. Following a performance by drag artist Shi-Queeta Lee, members of the board of the Capital Pride Alliance announced "Peace, Love, Revolution" as the theme for Pride 2023 in D.C.
(Washington Blade photos by Michael Key)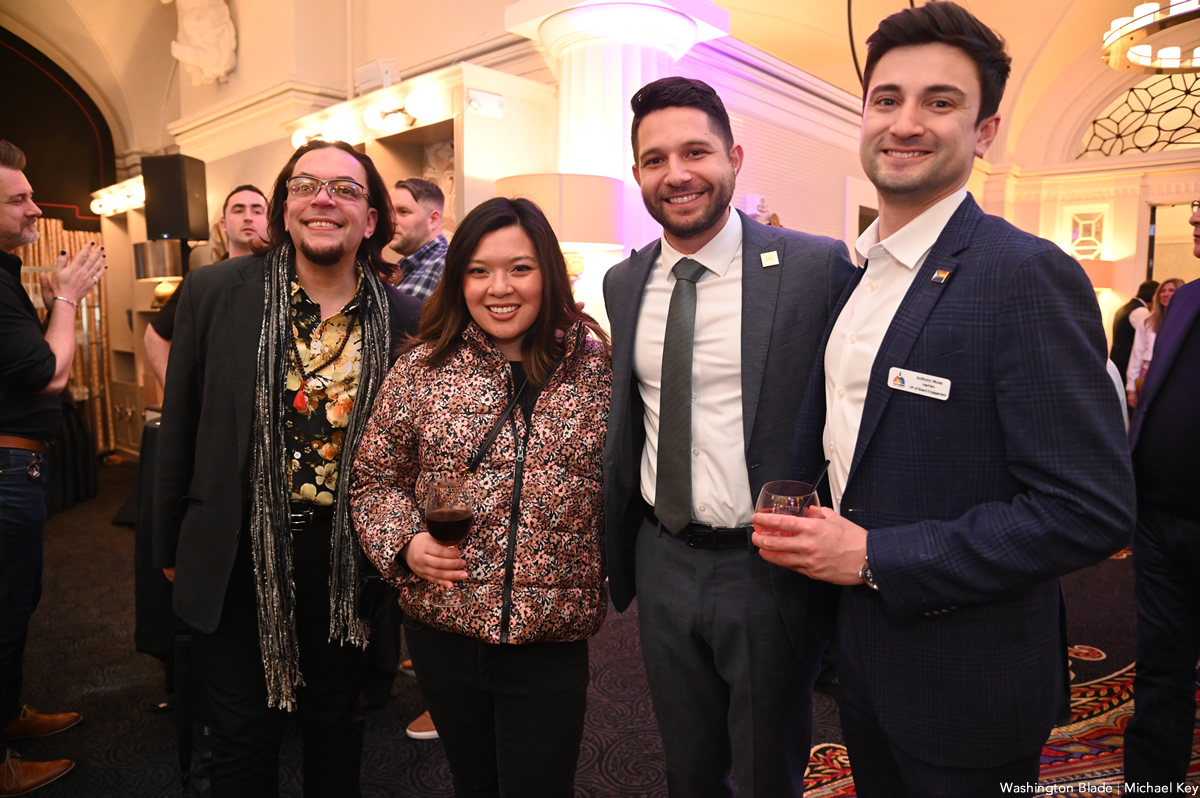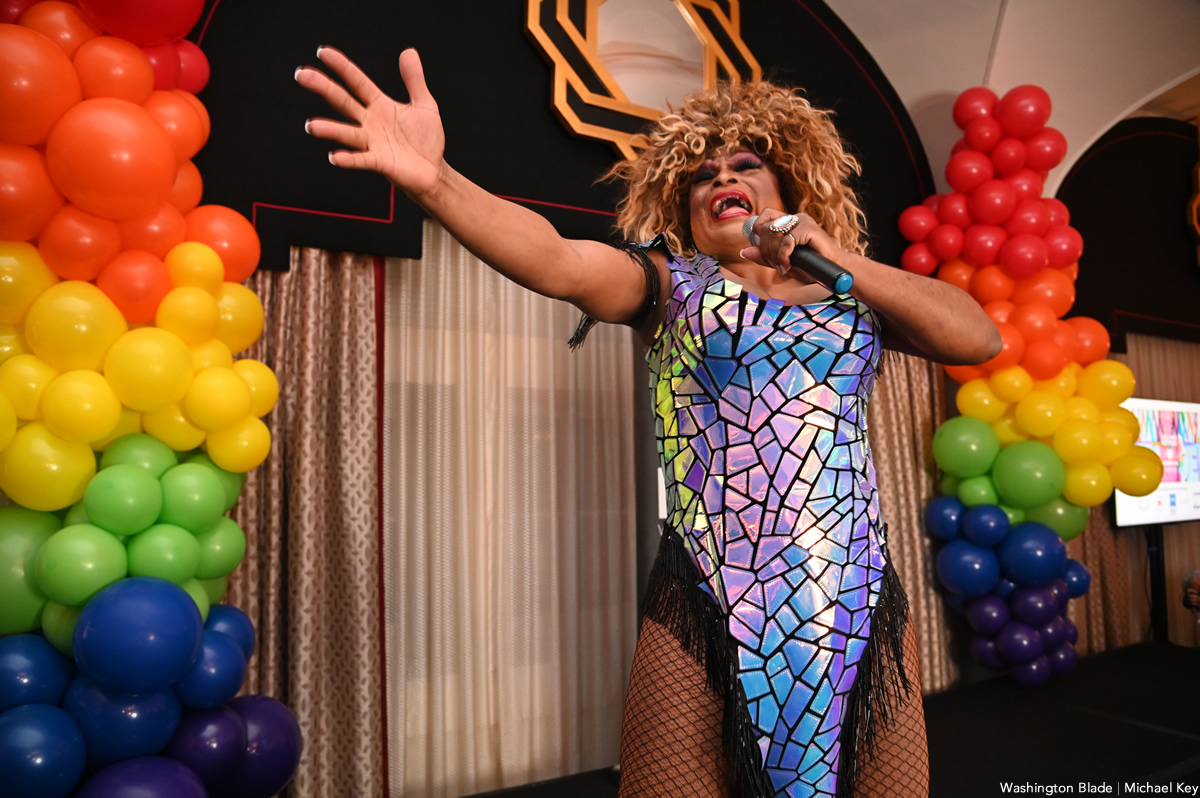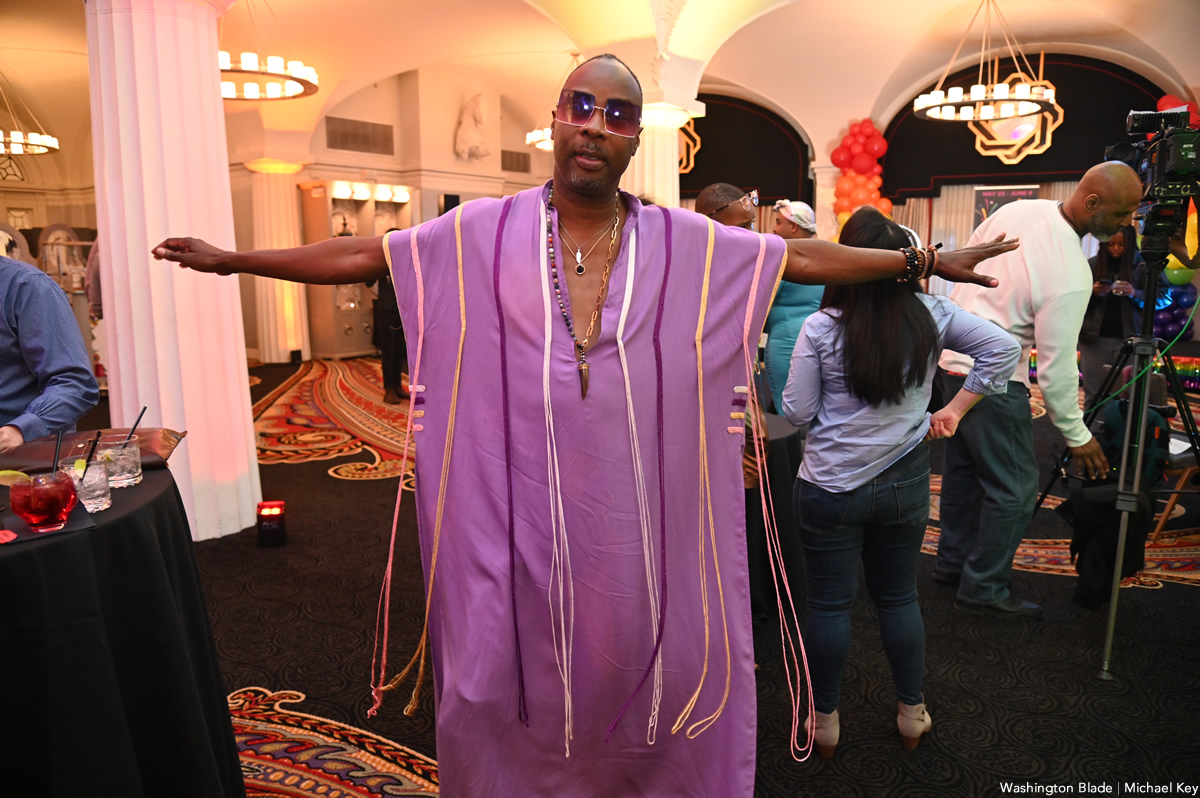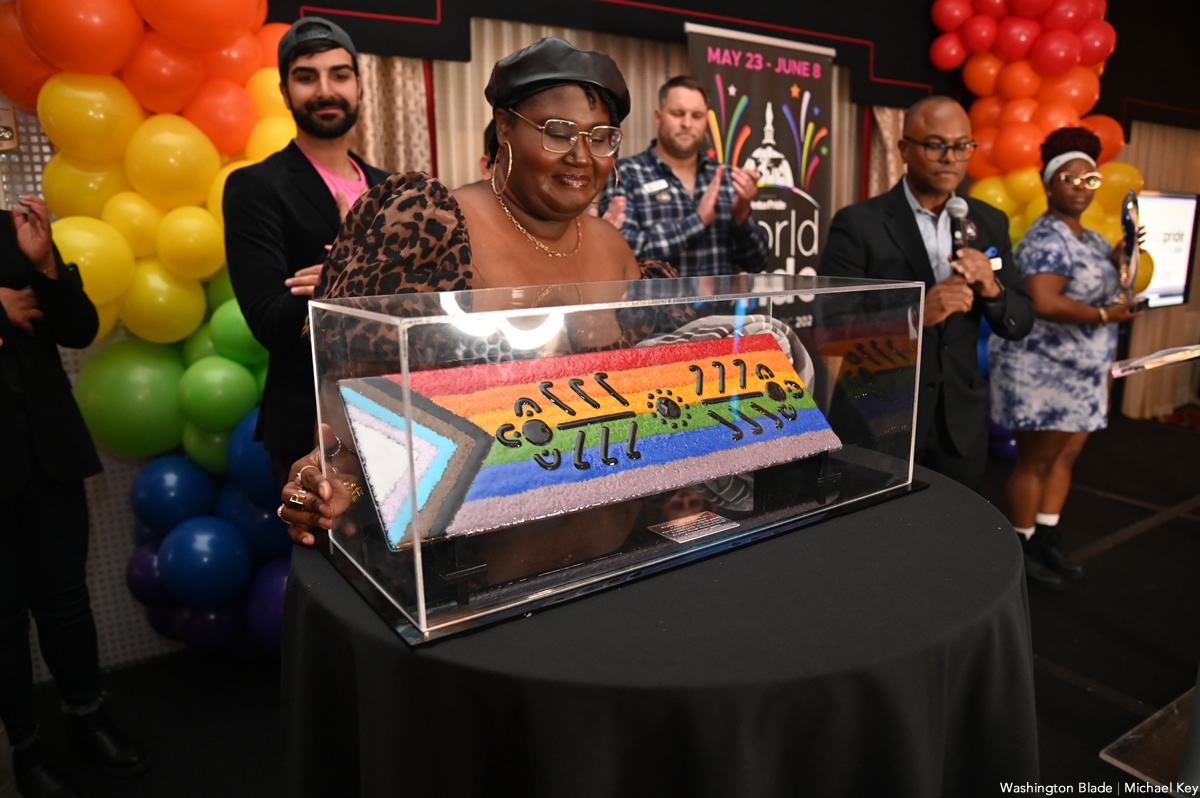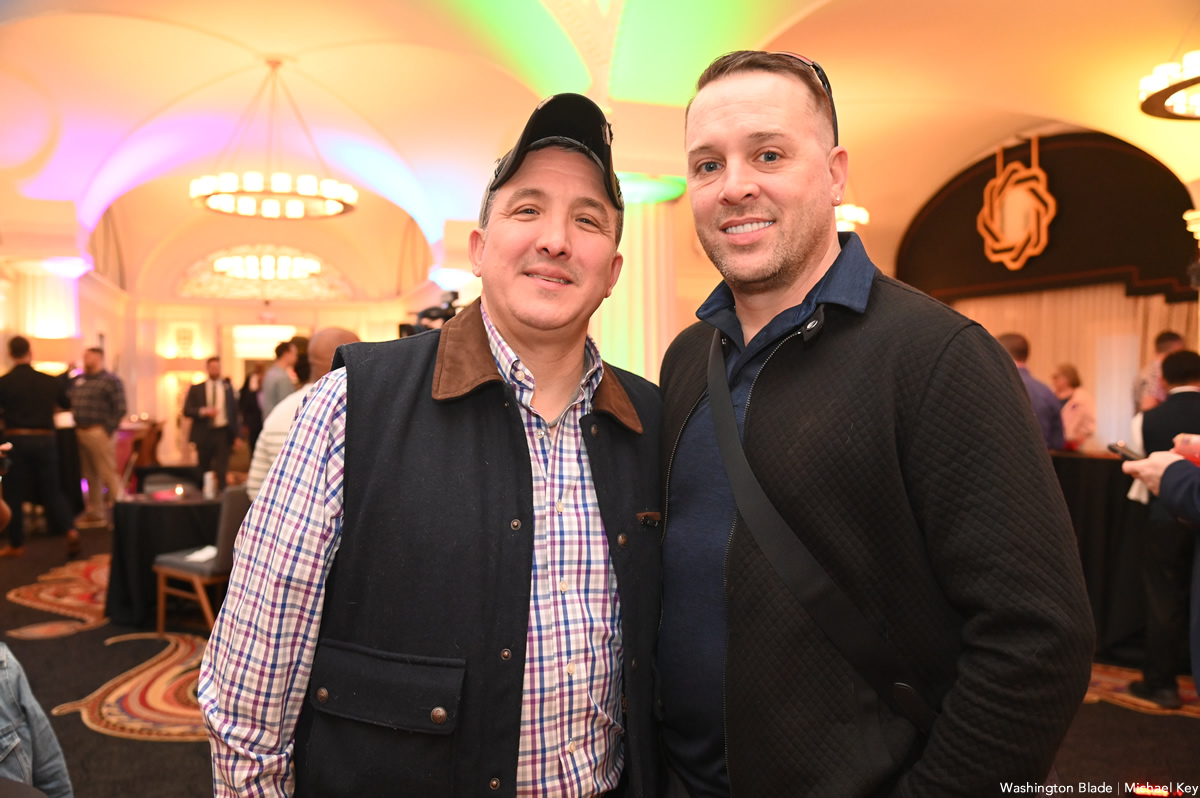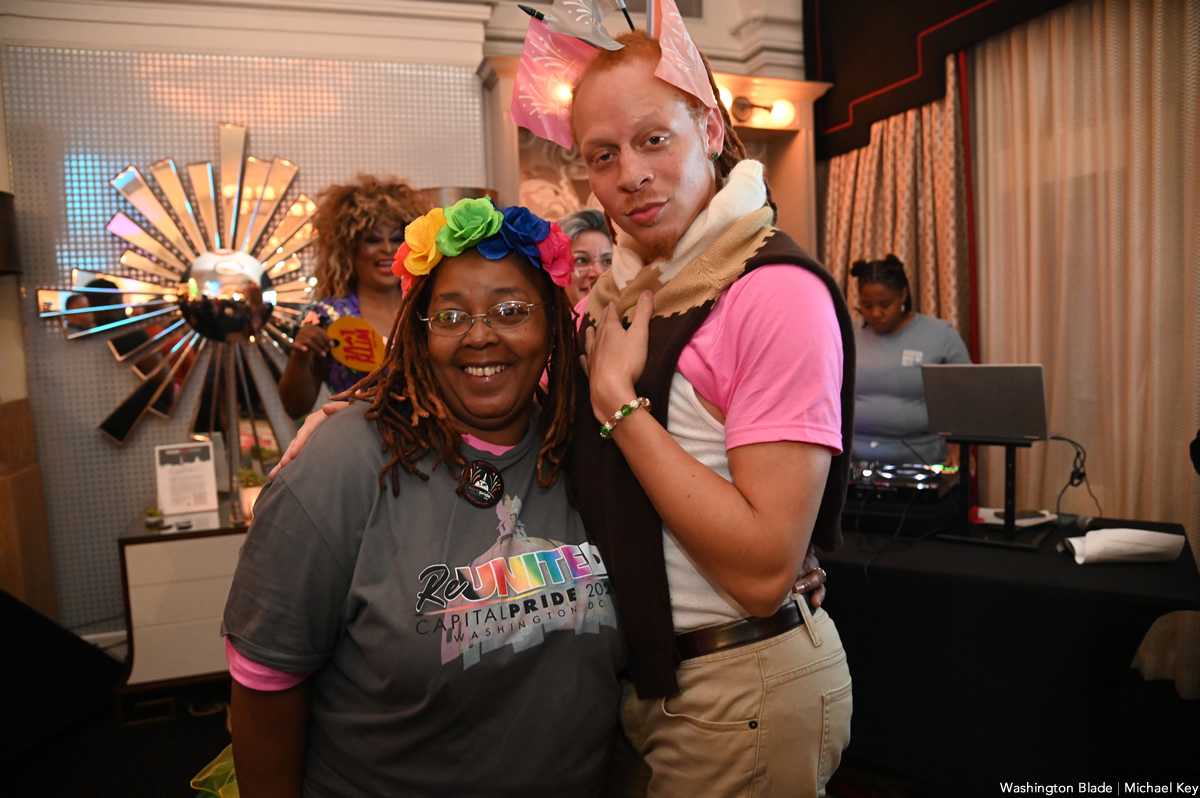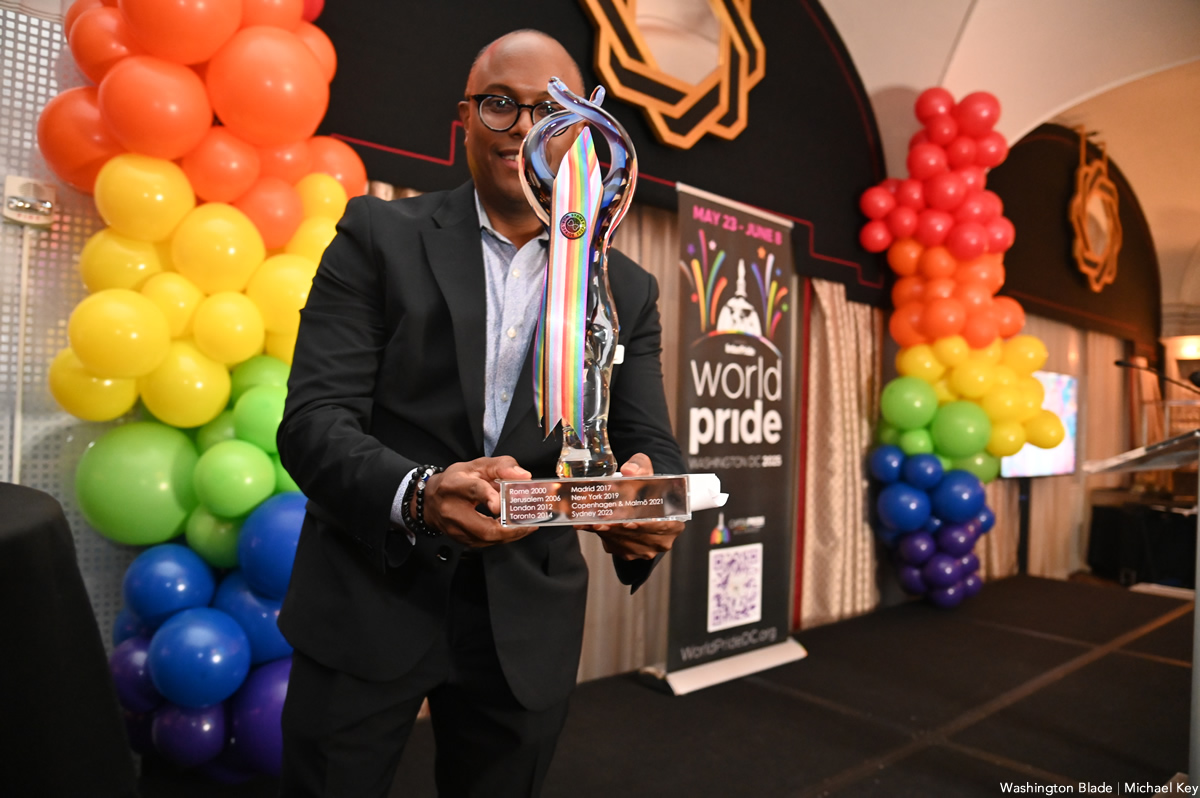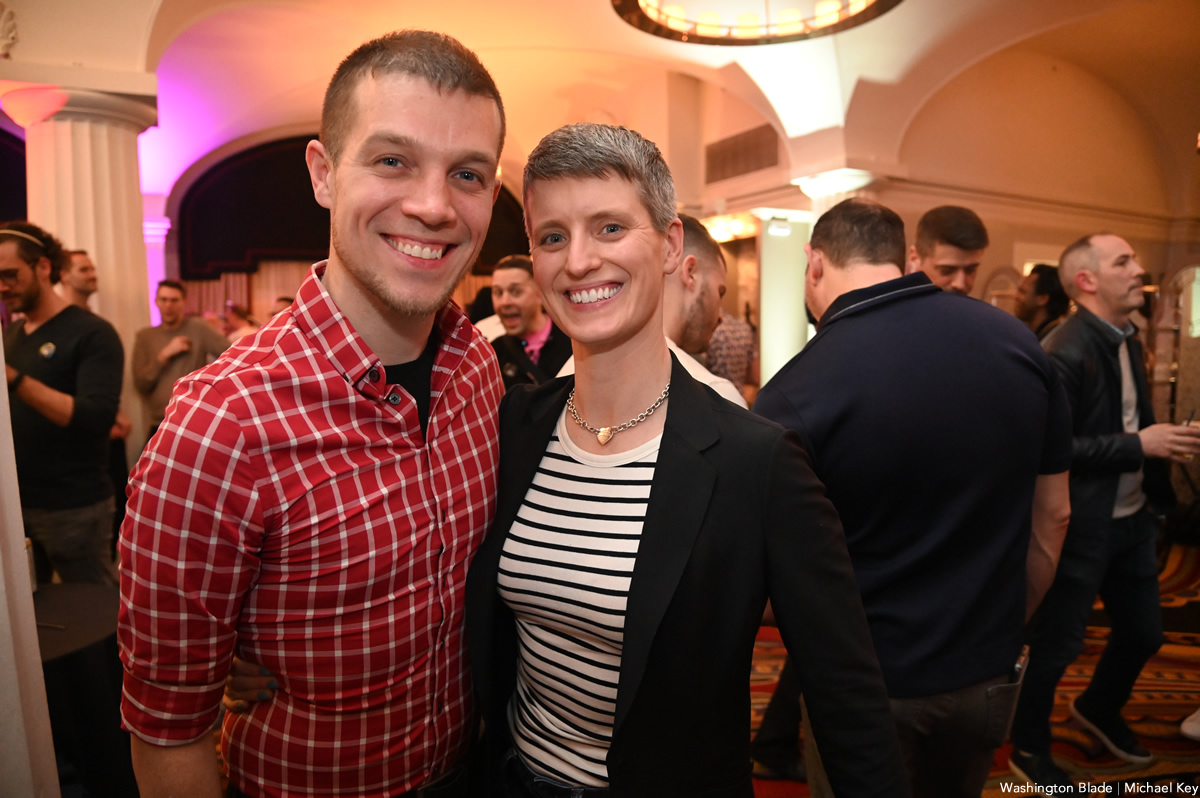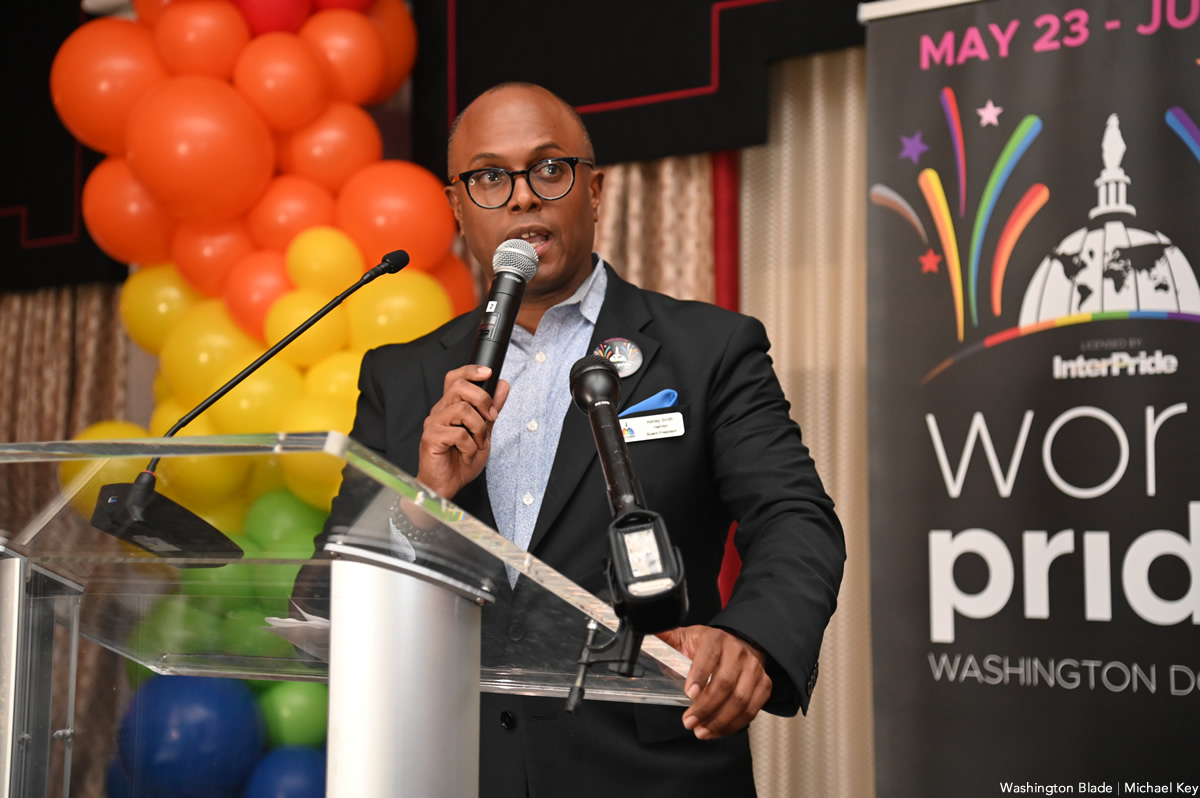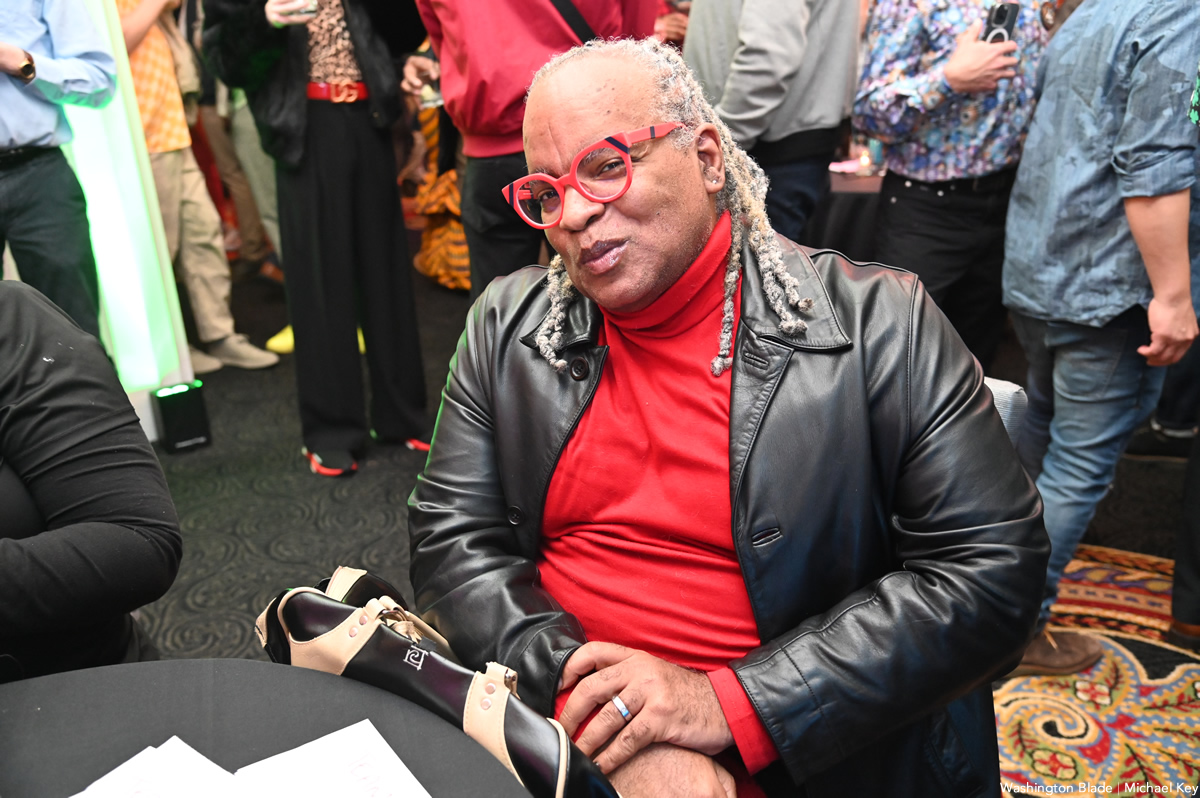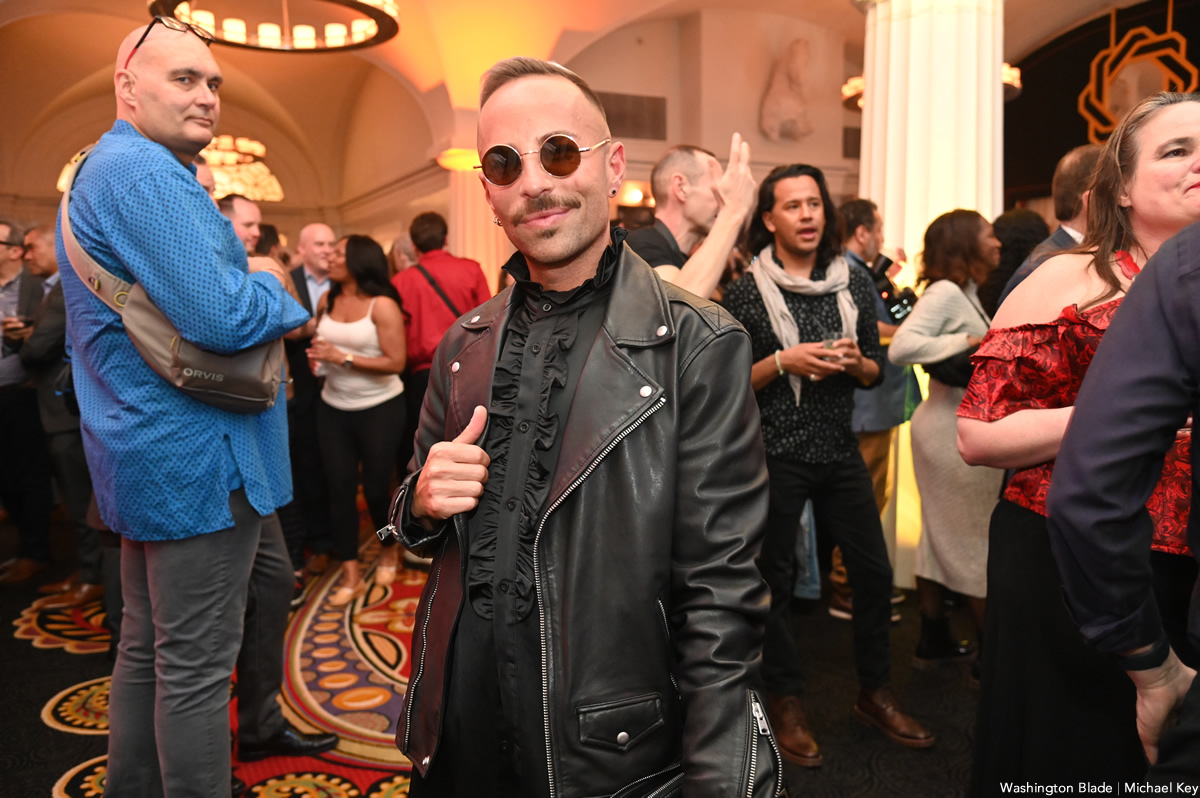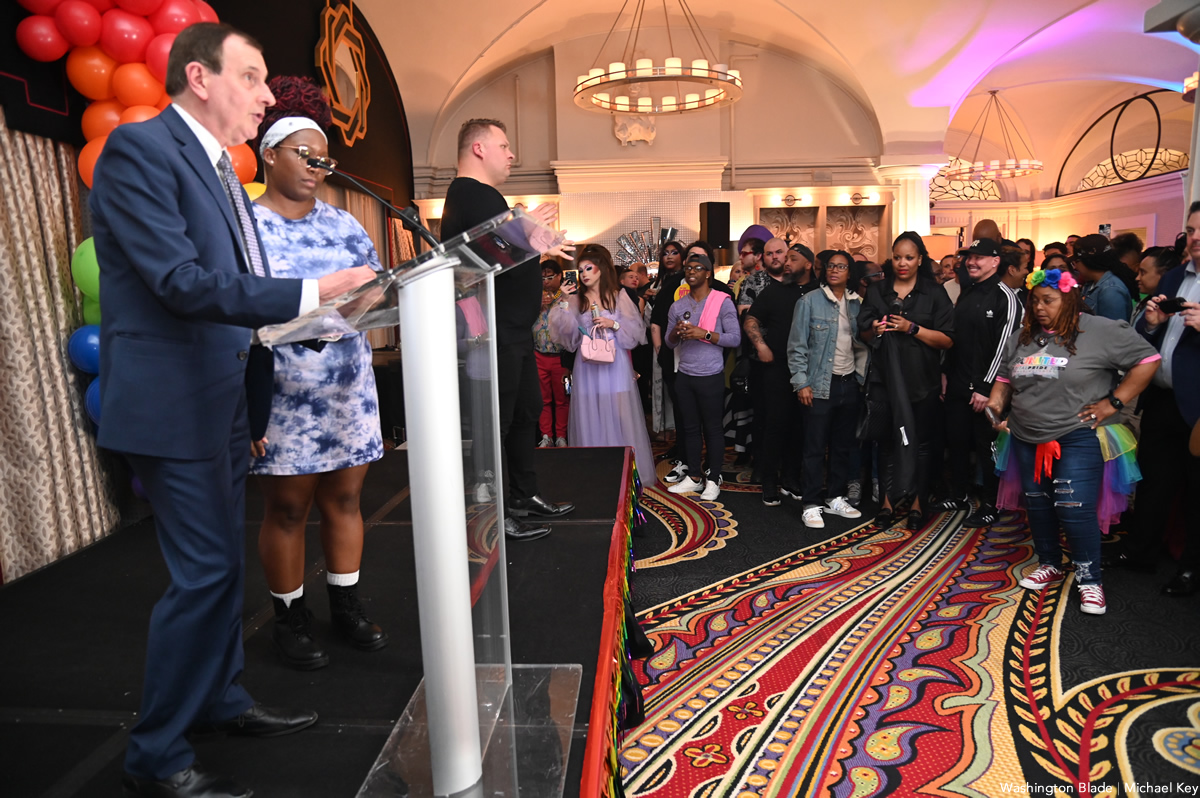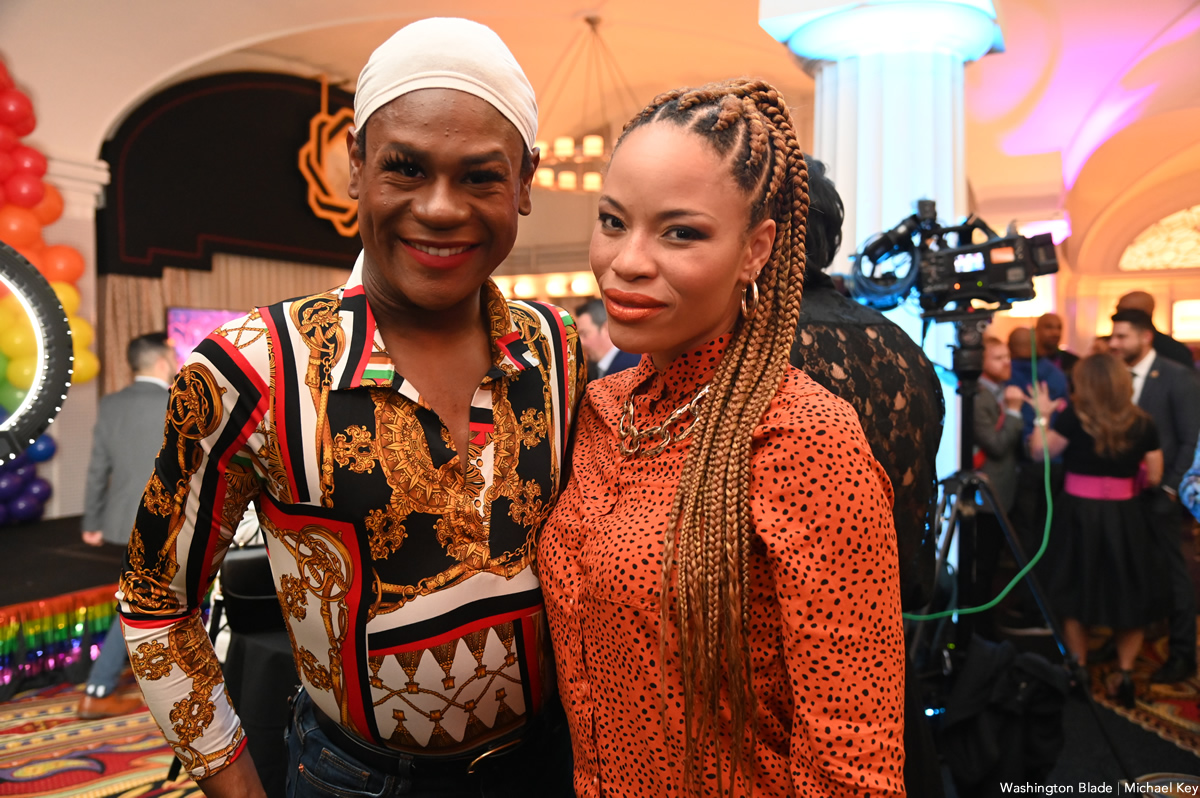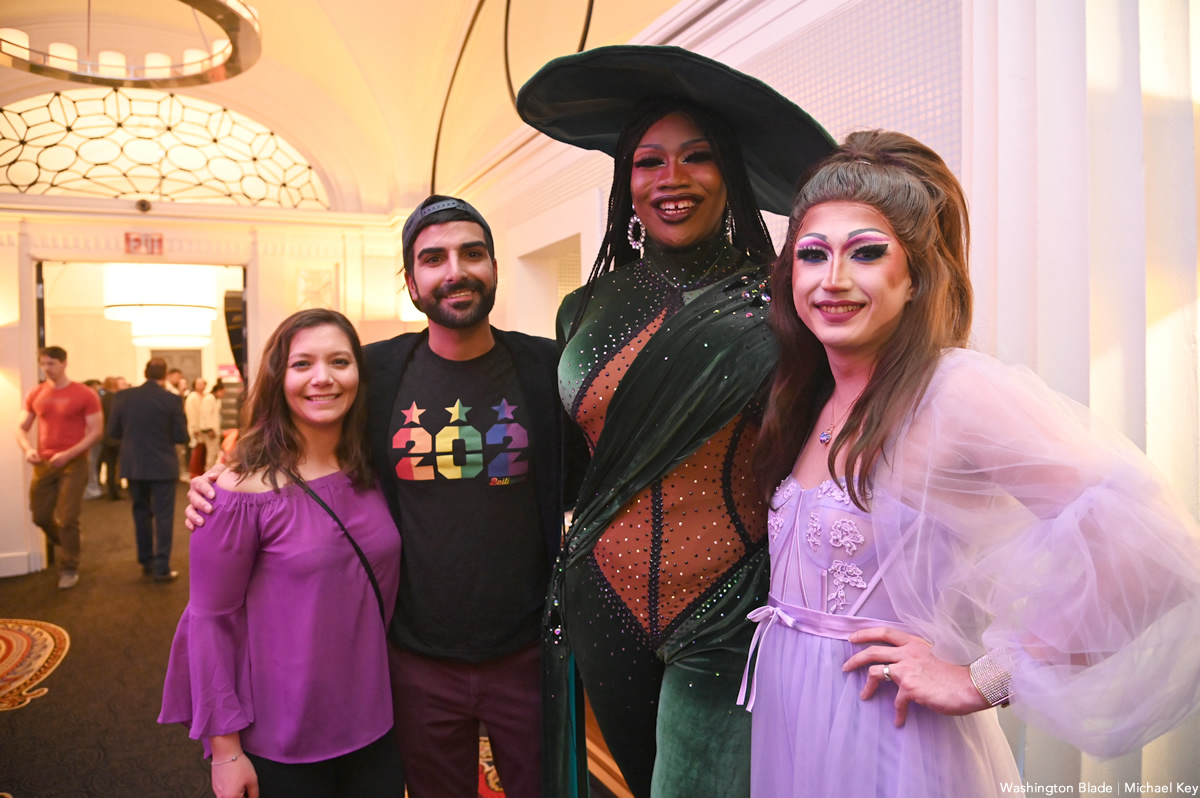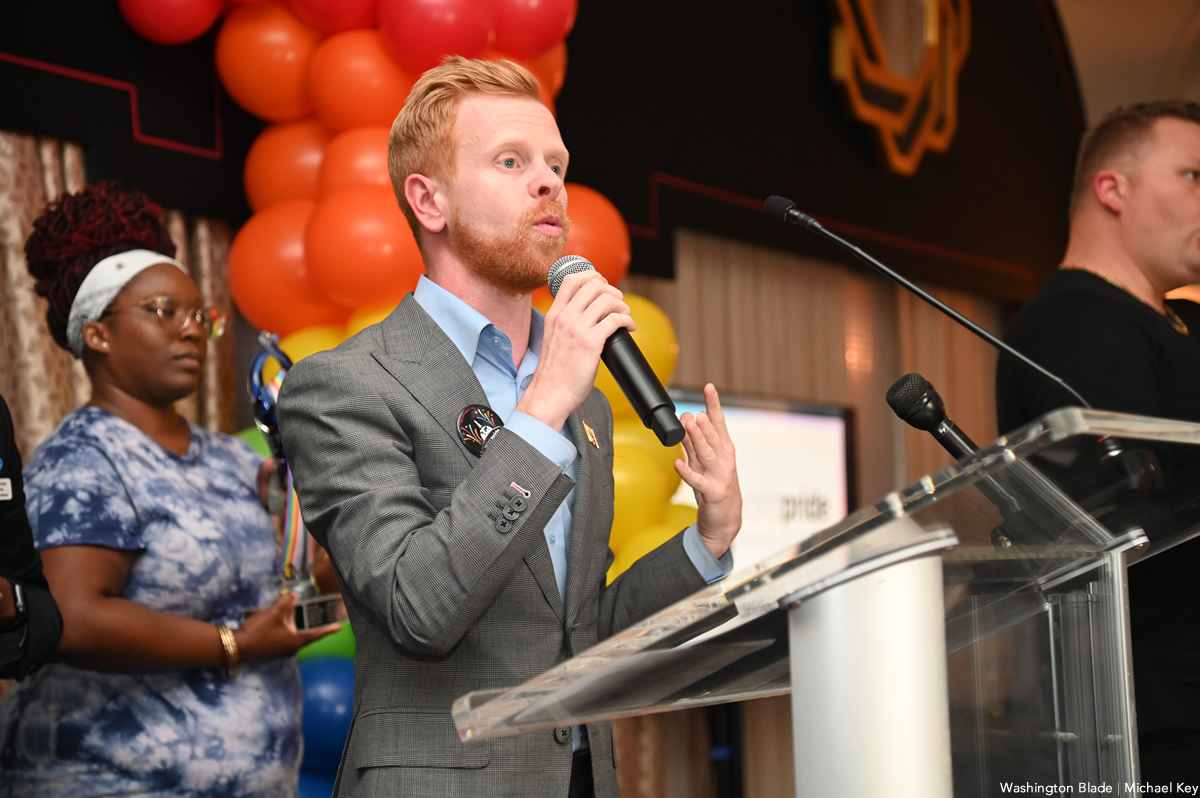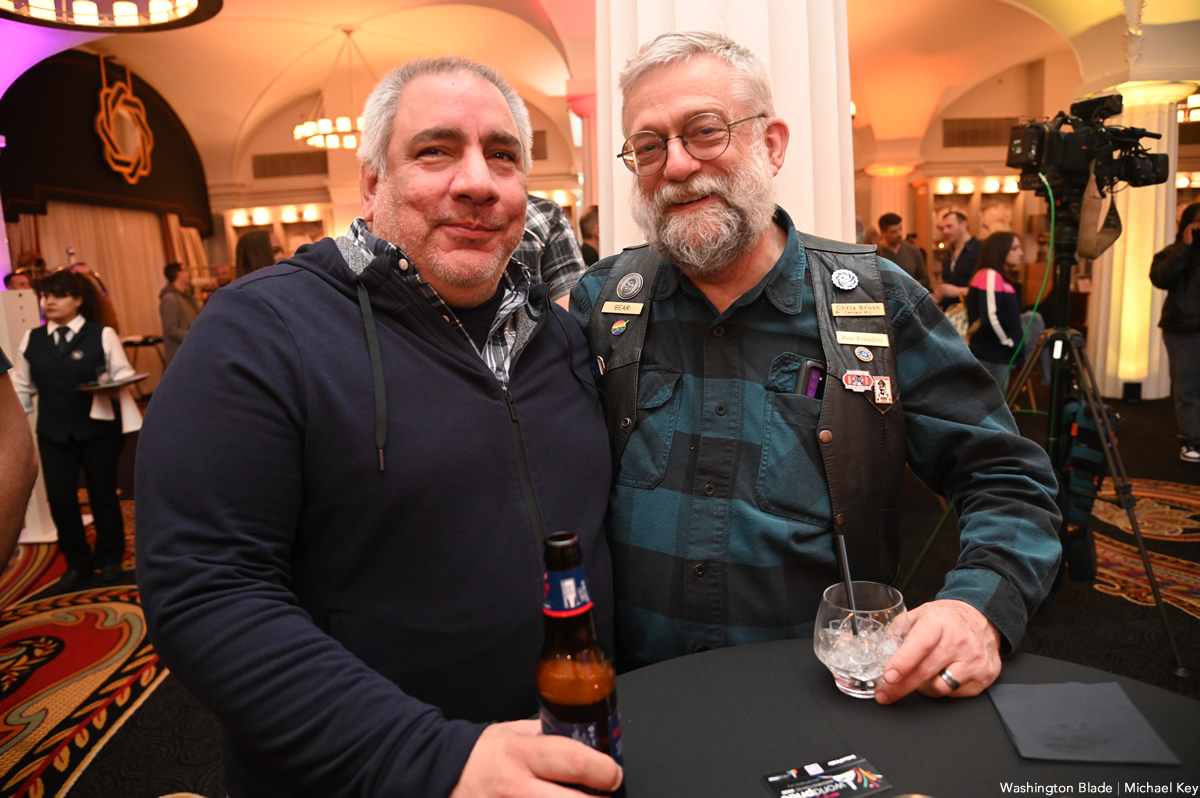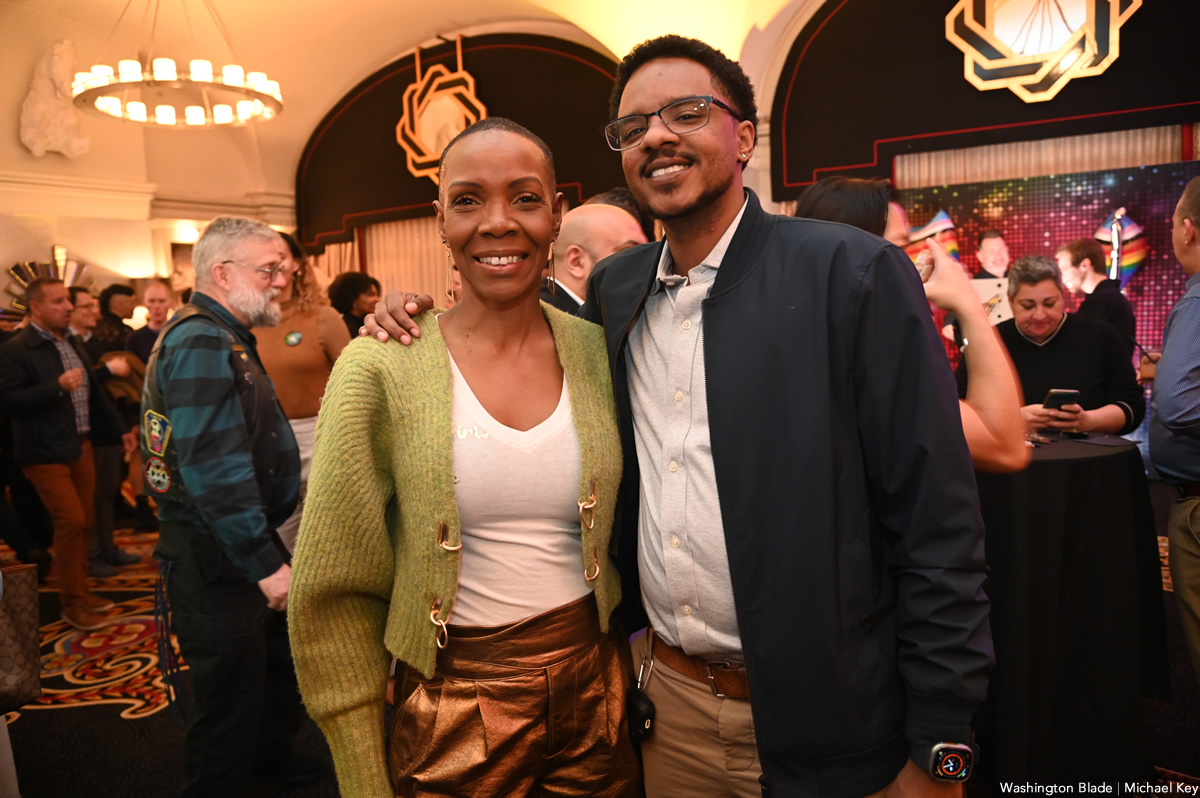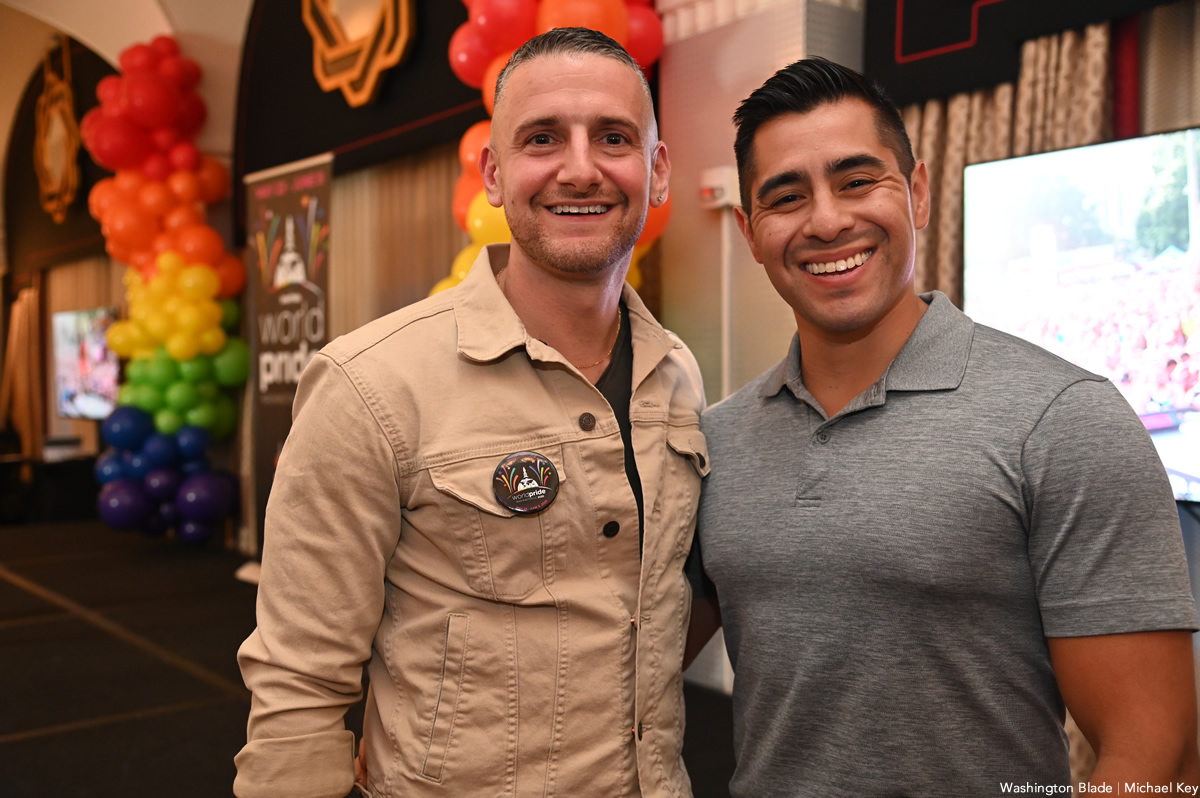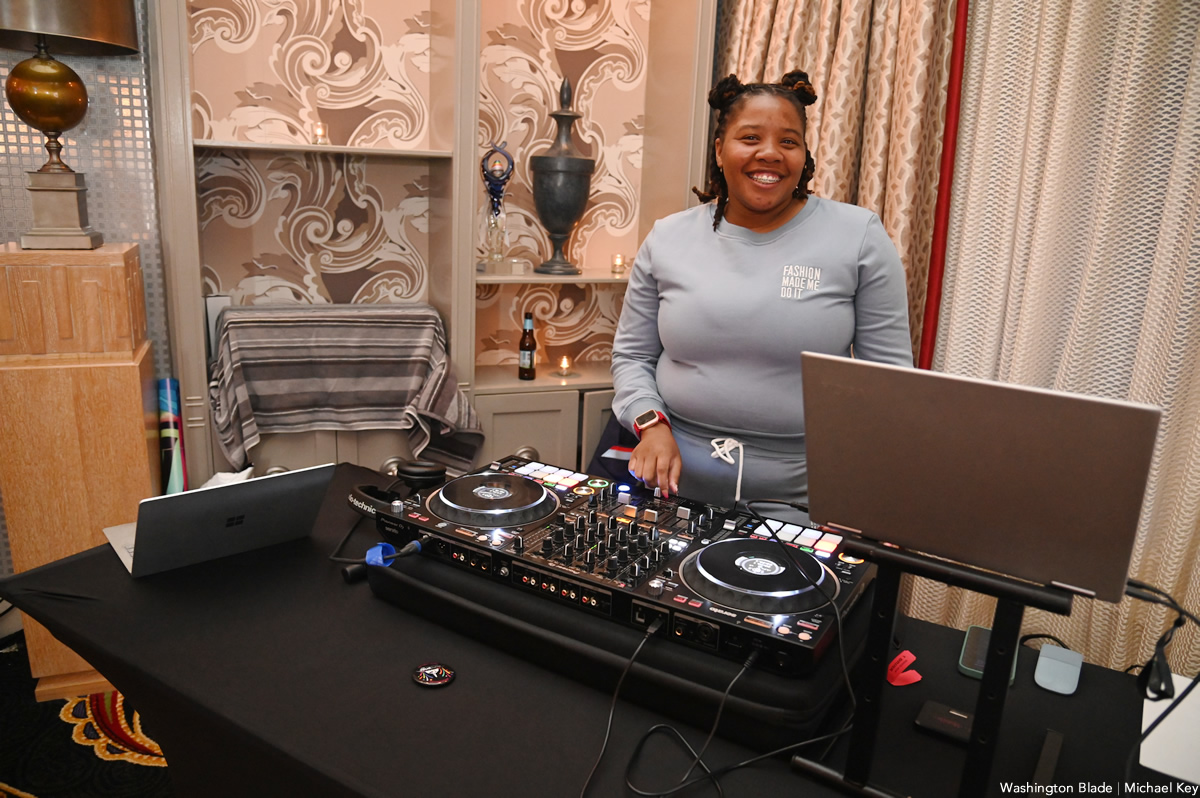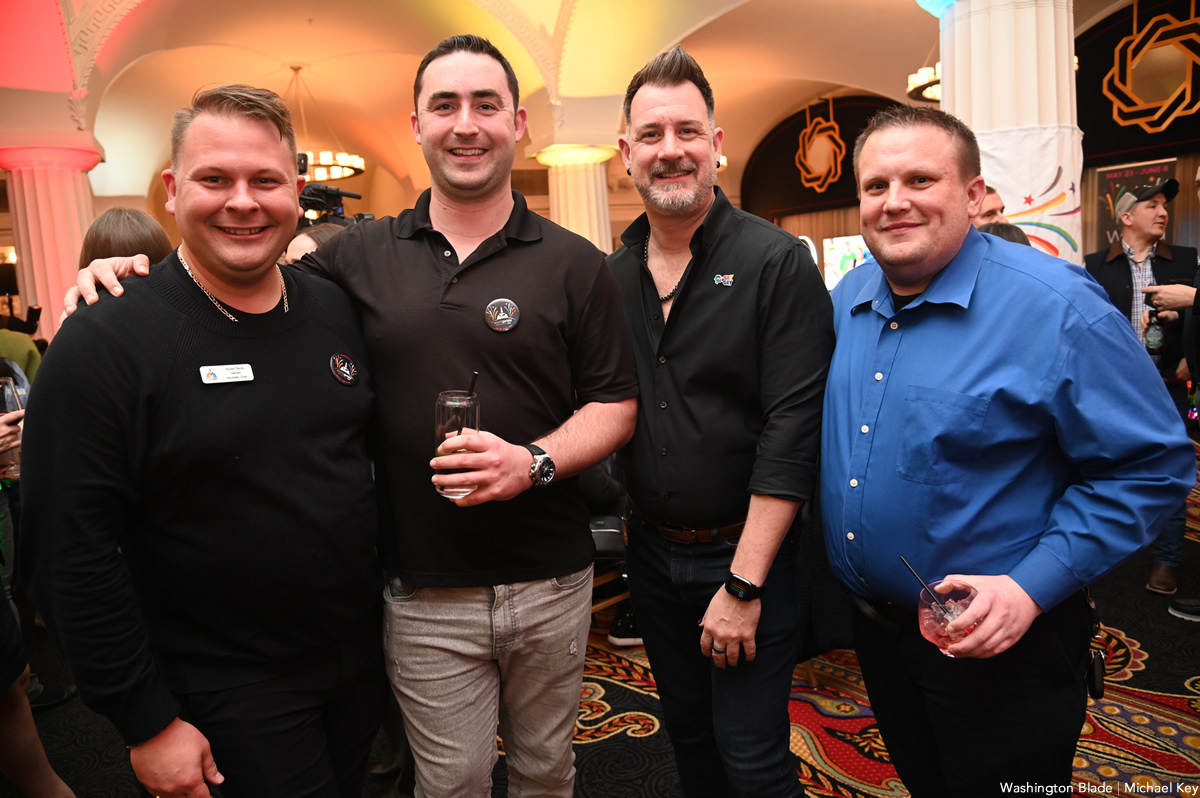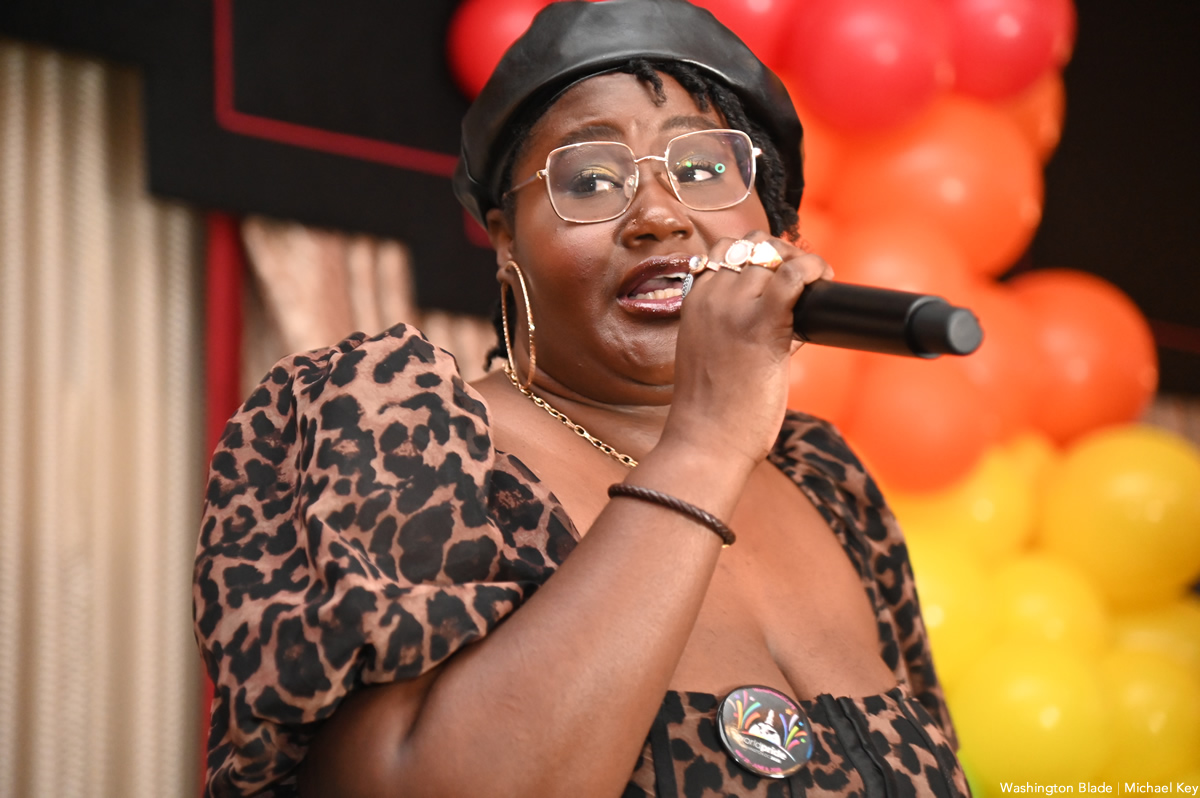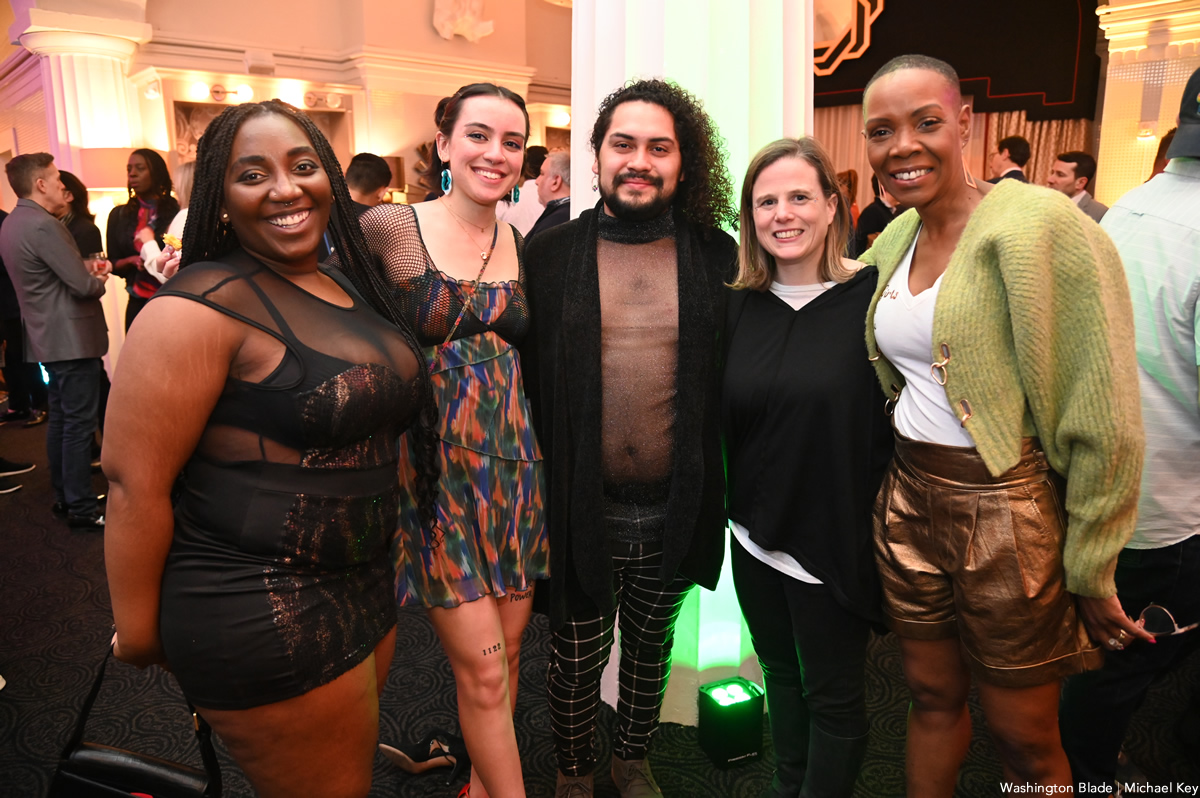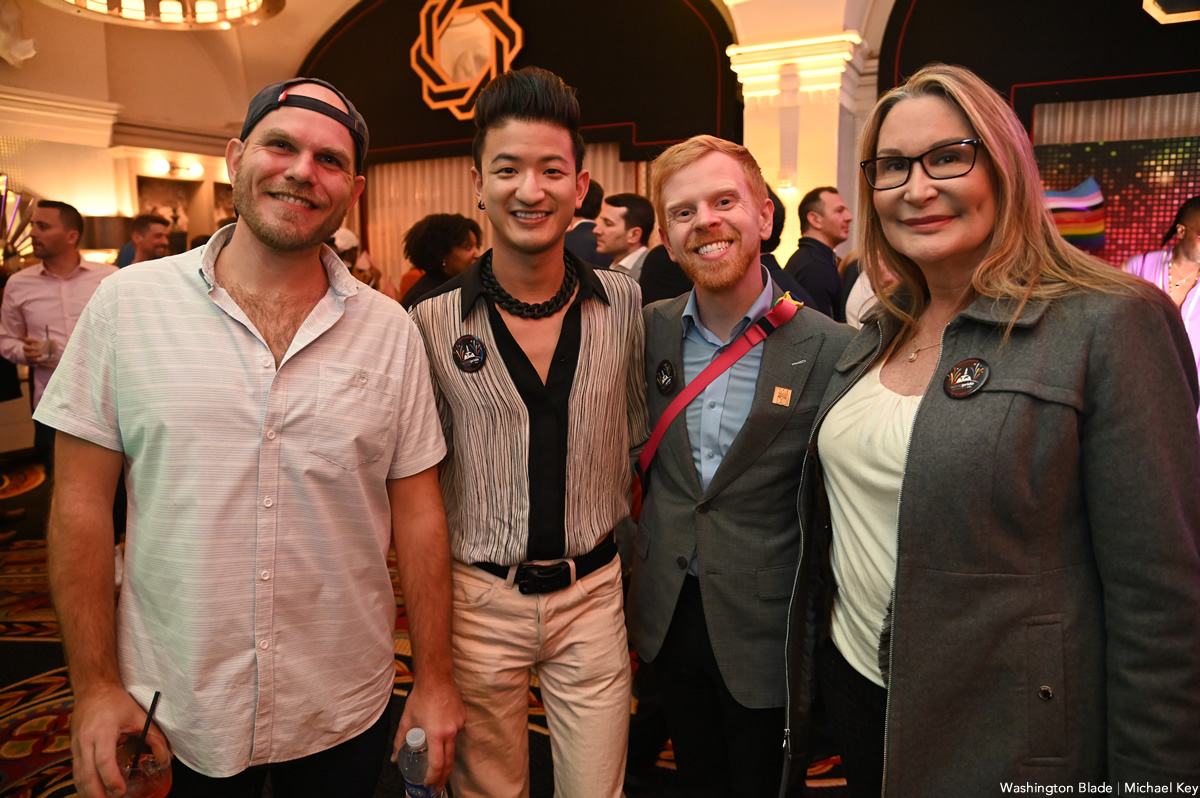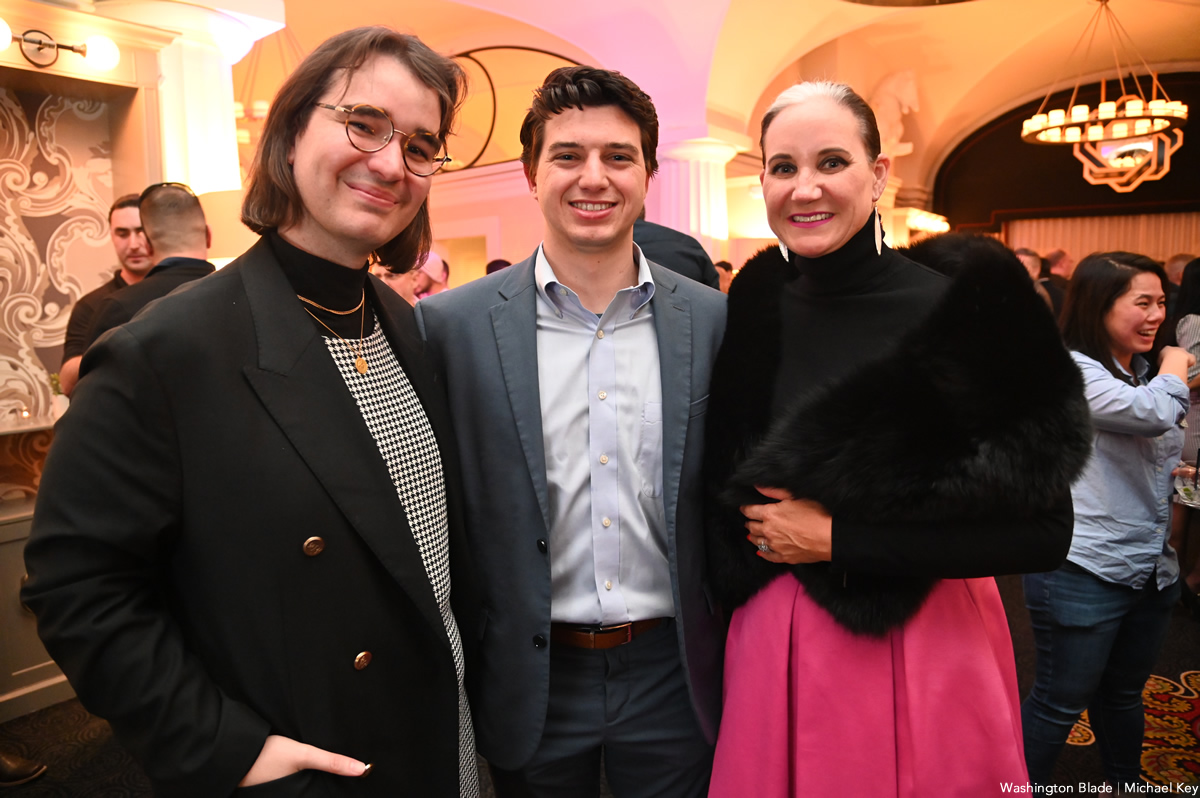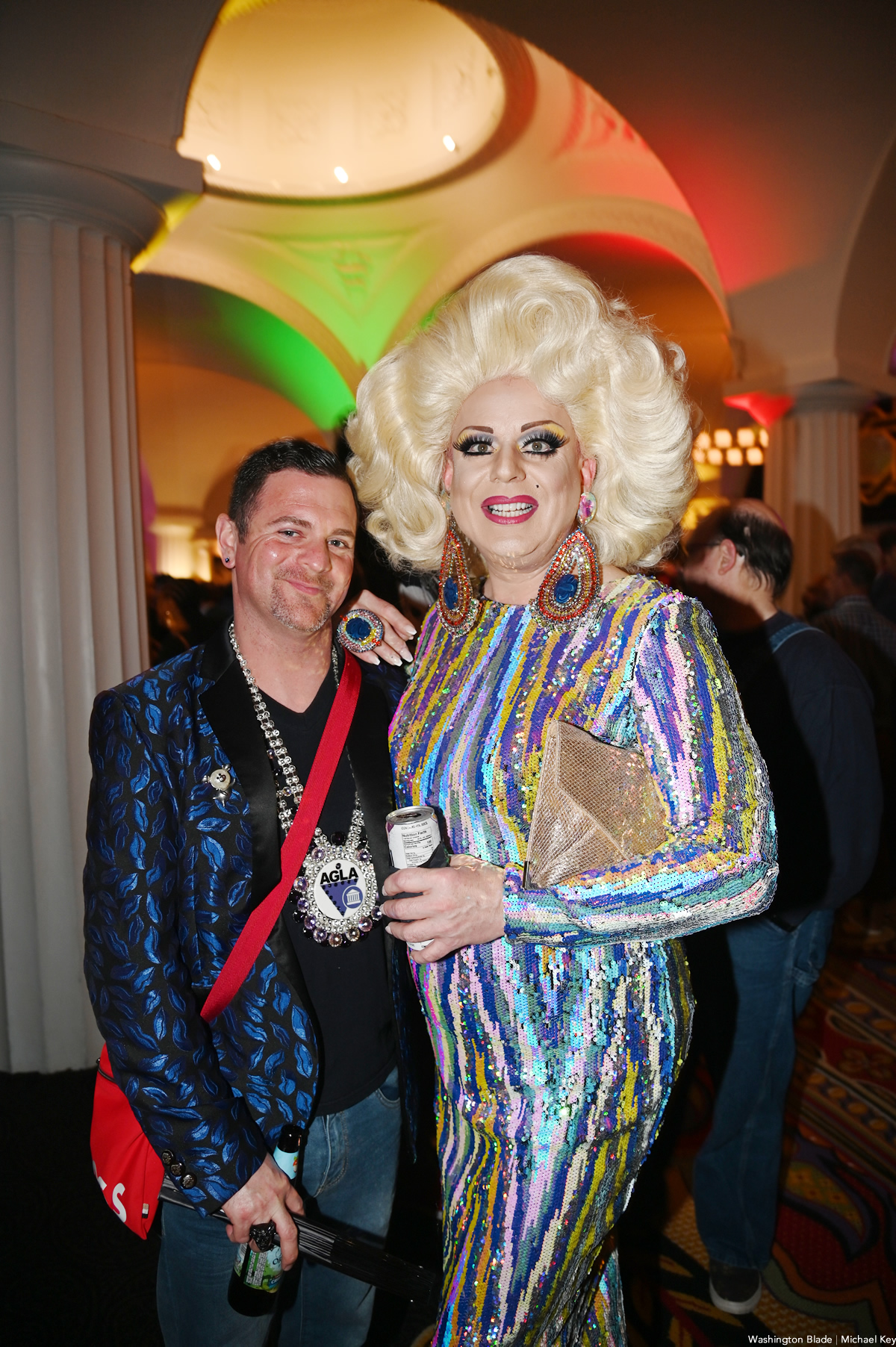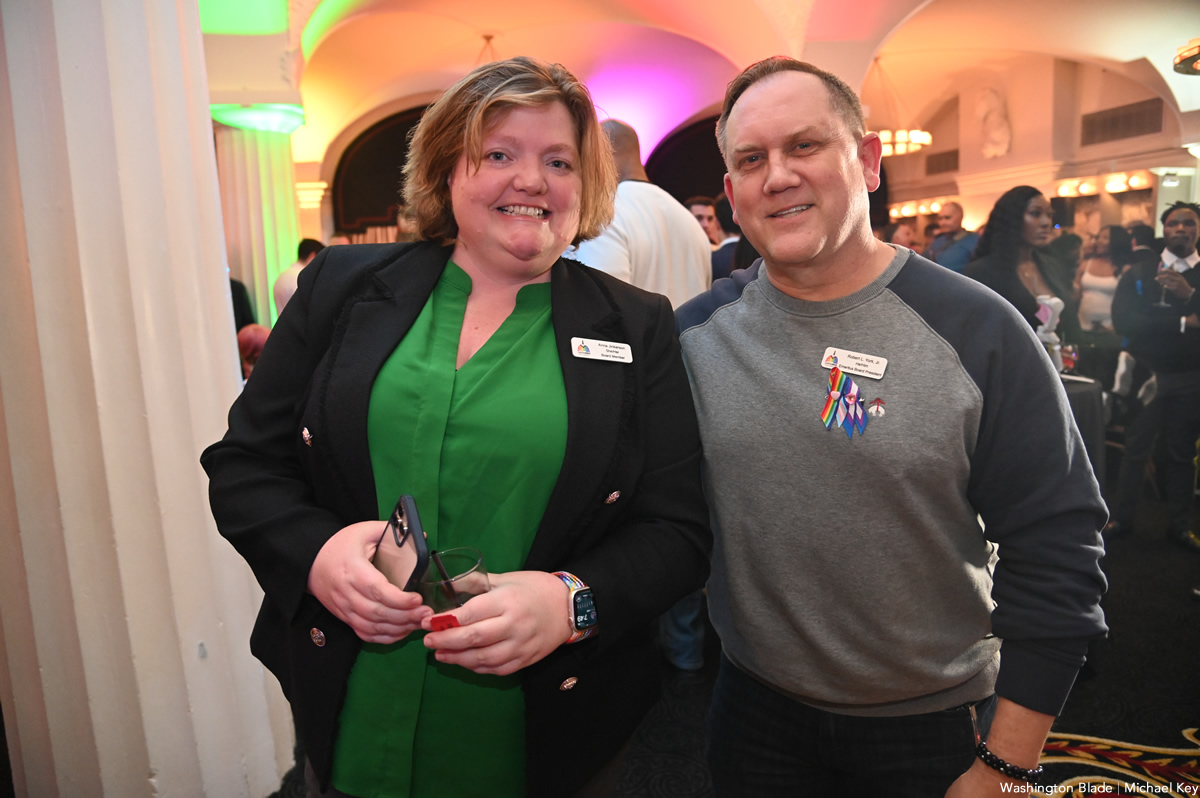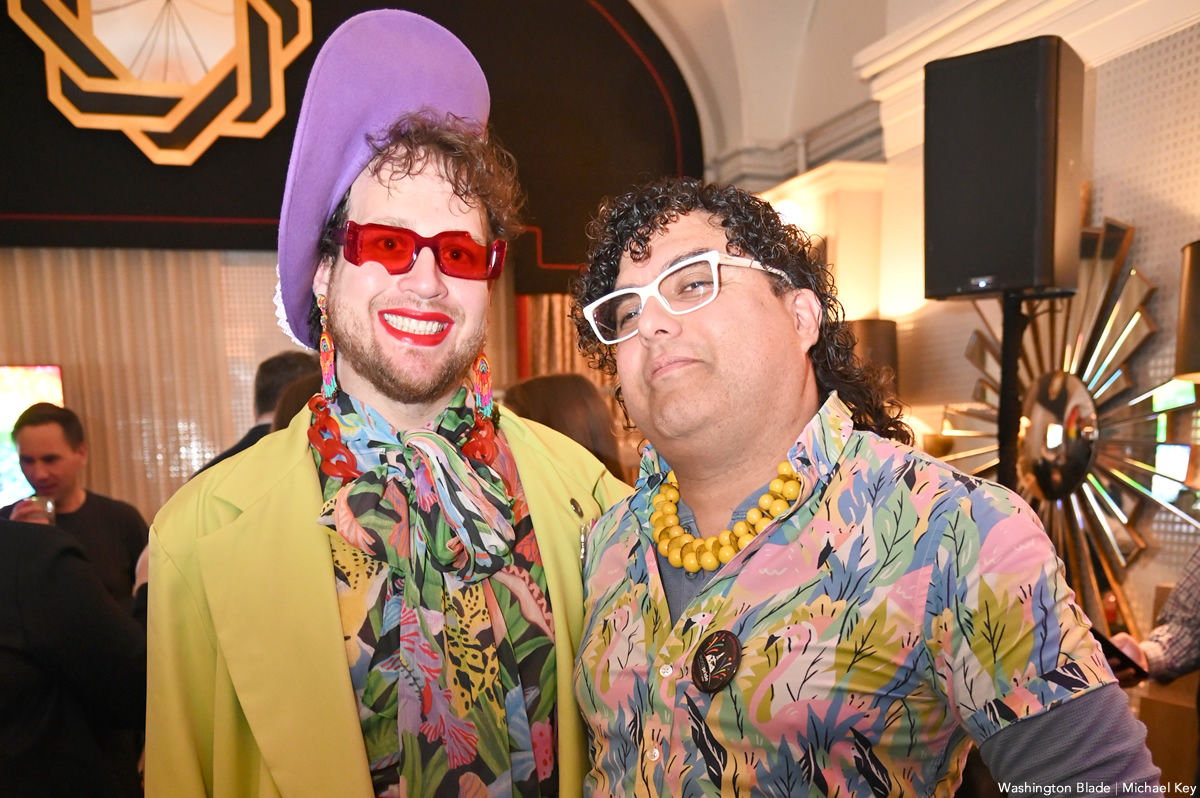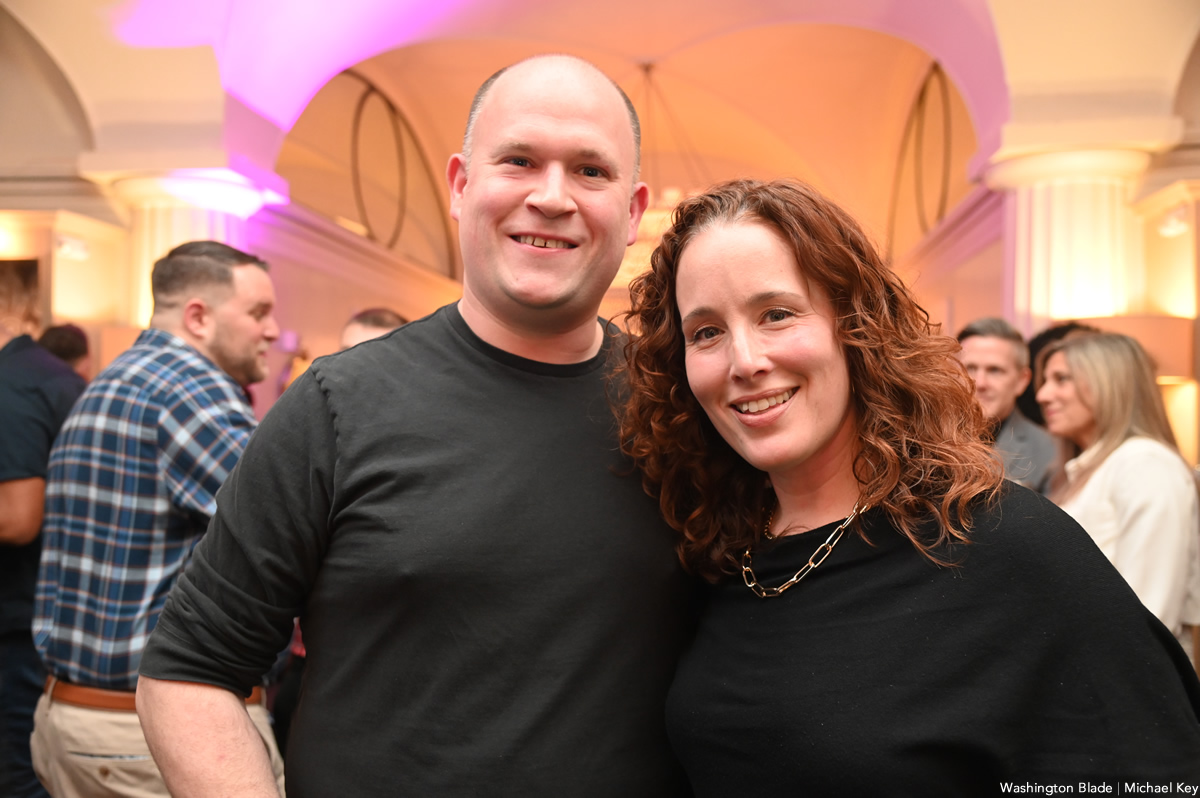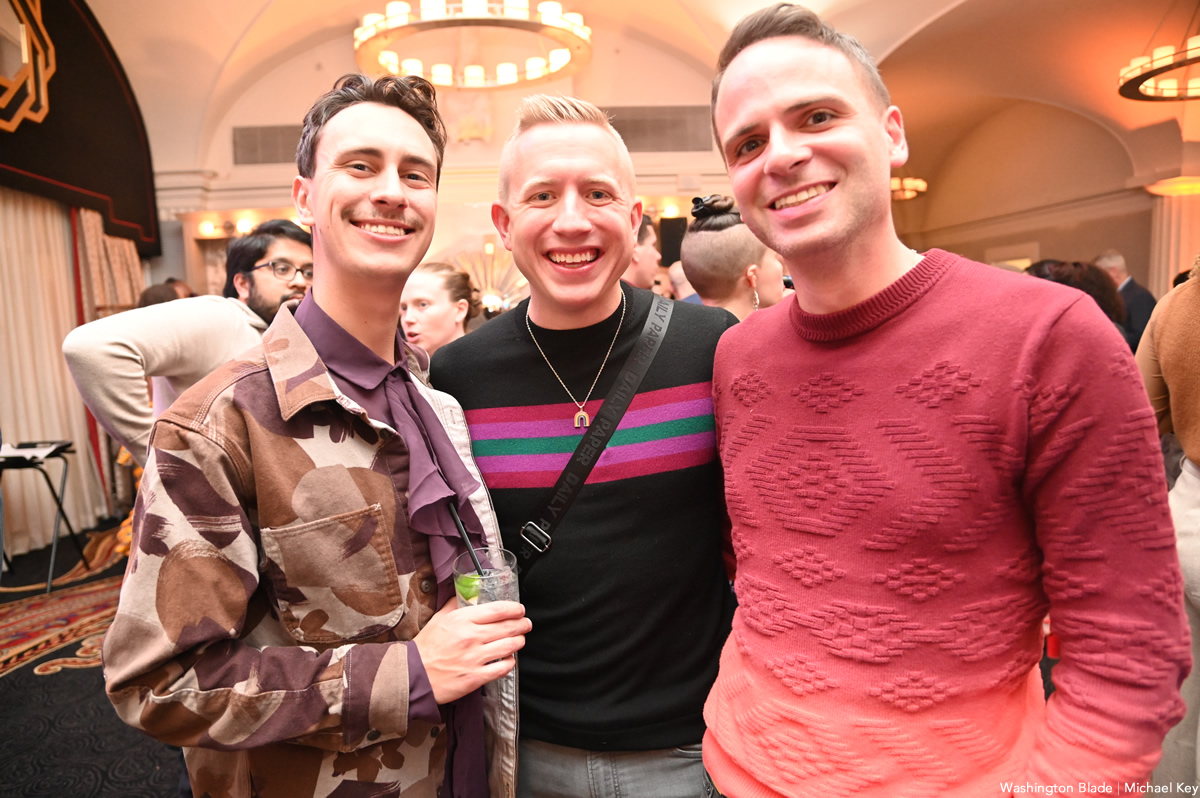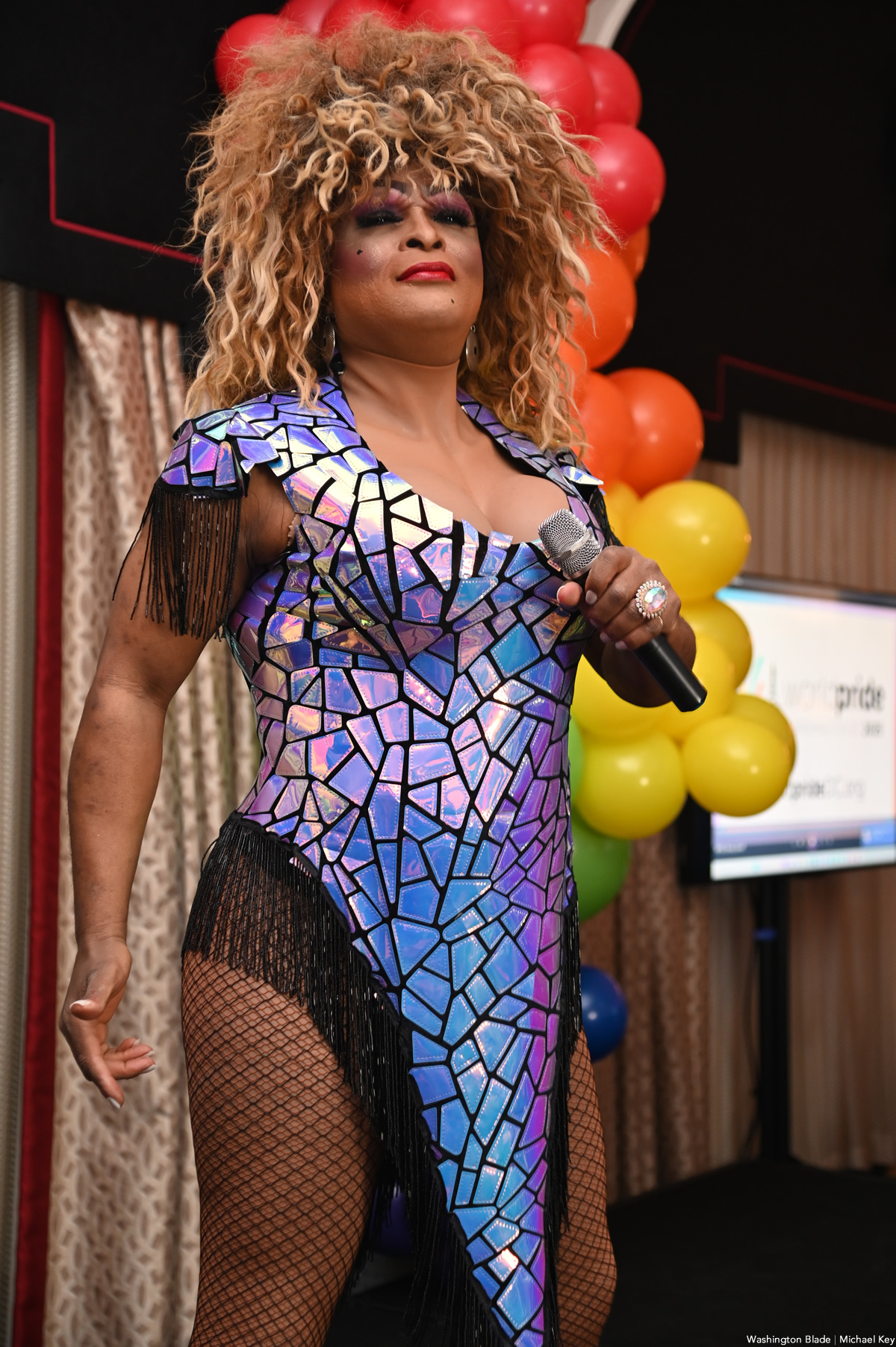 Covering Pride Reveal at Hotel Monaco for @WashBlade . @shiqueeta performing: pic.twitter.com/cONCQQR706

— Michael Patrick Key (@MichaelKeyWB) March 17, 2023