February 8, 2019 at 3:18 pm EST | by Valerie Blake
Swipe right for real estate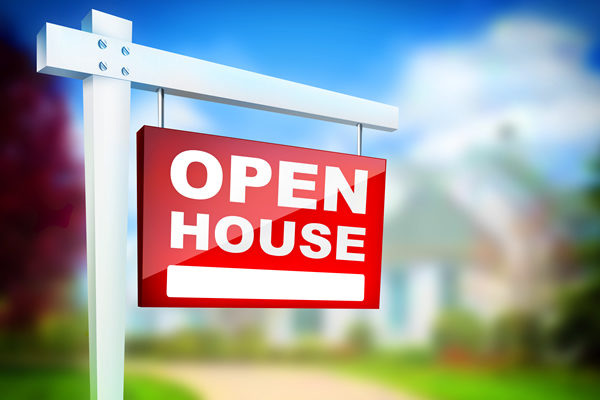 This week, the Blade celebrates the most eligible singles in the LGBTQ community. You can drool over their photographs, read about their likes and dislikes, and see if some of their hobbies are things you also enjoy. You can even plan an imaginary first date based on their preferences and perhaps make it a reality by contacting the person who seems to fit what you want in a date or a mate.
Since the death of the Craigslist Personals, many people have flocked to dating and hook-up sites like Tinder, Grindr, or FindHrr, which co-founder Rebecca Paisis describes as "a lesbian Trip Advisor with a social network."
Whether you're in the market for a short tryst or a lasting relationship, searching for a home is much like looking for your soul mate online. It requires time and energy, and you may have to kiss a lot of frogs to find your prince. Whichever app you're using, you're making decisions based on a few pictures and limited information.
Statistics from the National Association of Realtors indicate that 18 percent of home purchases in 2018 were made by single women and another 7 percent were made by single men. Those numbers represent national averages; in my experience, however, there are much larger percentages of single buyers in the DMV.
In both the housing market and the meat market, beauty is often in the superficial eye of the beholder. Your attention may be easily caught by a dazzling smile and a twinkle in his eye or by shiny, stainless steel appliances and gleaming hardwood floors.
With the right real estate matchmaker, however, you can find the home that suits your personality and your pocketbook and forms the basis of a long-term relationship. To get started, two critical issues must be addressed.
The first is finding the right matchmaker. This is the person who will be the custodian of your personal and financial information, so it's very important that you forge a relationship based on communication, candor and trust.
Together, you and your matchmaker will develop a personalized plan that takes into consideration your needs, finances, location preferences and timing. As with love, there is no "one size fits all" in real estate.
The second critical step in the process is securing financing. You probably wouldn't go on a date without some method of paying for the evening, so unless you plan on paying cash to purchase a home, you'll need to be pre-approved by a mortgage lender.
The process is not as daunting as one might think since most lenders now have online applications to get you started. Still, nobody would describe the purchase of real estate as a paperless transaction yet, so don't be surprised if you are asked for bank statements, pay stubs, income tax records, and your right arm.
With your pre-approval letter and your needs assessment in hand, your matchmaker will automate a search for your home through the multiple listing service. You'll be notified when a match appears, but instead of swiping in one direction or the other, you'll be able to mark your favorites, determine which ones might be possibilities, and discard the ones you don't like. The search system will also allow you to write notes, ask questions and communicate with your matchmaker.
First impressions are as important in real estate searches as they are on dating websites. Both real estate listings and potential suitors who don't display photographs generally get passed over. The first reaction is to wonder what they're hiding.
Similarly, a listing that shows only photographs of the home's exterior is akin to the dating profile photo of a person who has his arm around someone who has been cropped out of the picture. In both cases, something is missing.
Professional photos are the Glamour Shots of real estate and portray a home in its best light, literally and figuratively, to entice you to visit in person, perhaps in a no pressure environment like an open house.
Going to an open house is like speed dating at a coffee shop. You get to see those you like in person, determine how they match the characteristics you are looking for, and decide whether you want to see them again, all in 15 minutes or less.
If you do want to take the next step, then it's time to notify your real estate matchmaker, who will help you seal the deal and become an even more eligible single – one with equity.
Valerie M. Blake is a licensed Associate Broker in D.C., Maryland and Virginia and Director of Education & Mentorship at RLAH Real Estate. Call or text her at 202-246-8602, email her via DCHomeQuest.com, or follow her on Facebook at TheRealst8ofAffairs.