February 16, 2019 at 3:25 pm EST | by Joseph Hudson
Low-ball offer or full asking price?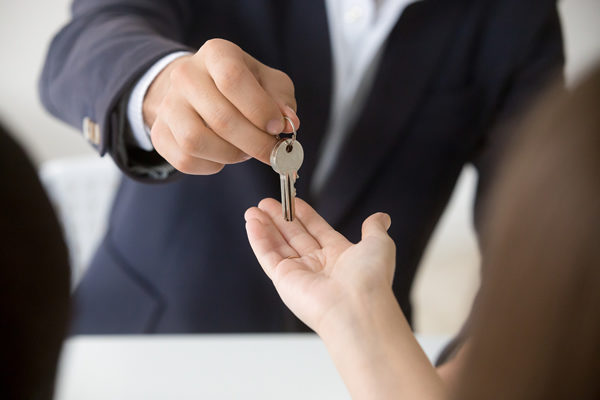 Today we are going to talk about some interesting negotiation techniques. When you work with a real estate agent to buy your home, you are building a team to work on your behalf and your financial interests in a real estate transaction. Sometimes your Realtor will advise you, given the context of the home sale, to go in under asking and try to help you save money. But other times, your Realtor will advise you to give the seller what they are asking for, or even maybe go over the asking price.
But why? Well, there's this little phenomenon called "competition" that makes buying a home, especially on a sunny day in the spring, fun.
Context is everything as they say, right? If you want a home that's 60 days on the market versus one that looks great and just went on the market, chances are you are going to have different approaches.
Knowing the context is what the Realtor can do for you. A good Realtor will understand this and will know where to direct you in these instances. A good Realtor will also do investigations and their homework to try to find out what the seller's motivations are. Are they looking for a quick sale? Are the terms as important as the sale price or even more?
A good Realtor will help you know what protections you need to include or waiver, but also coach and guide you to get a winning offer in. There is no need to be foolish with our money. But if you want something, as a popular shoe company says, "Just Do It."
Transactions have so many idiosyncrasies. The personalities involved. The negotiation tactics used. Sometimes the good intentions or emotions of one buyer or seller can carry more weight than gold. Additionally, being a Realtor with a good reputation for being straightforward and honest, and not "playing games" can sometimes get the deal signed. People want to work with people they know they can trust and rely on. And that in itself has value, too.
Let me know how I can help you frame your best self with a winning offer. I will be hosting a homebuyer seminar at Nellie's Sports Bar on U Street on Feb. 19, at 6 p.m.  Sign up on Eventbrite if you would like to attend.
Joseph Hudson is a Realtor with The Oakley Group at Compass. Reach him at 703-587-0597 or Joseph.hudson@compass.com.